As the world awaits a COVID-19 vaccine, attention is focused on how to track and safely deliver these temperature-sensitive vaccines to billions of people. Sensors and internet-enabled devices are expected to play a central role in this process, much as they have throughout the pandemic.
COVID-19 has accelerated global trends towards remote working, telehealth, distance learning and automation, according to a new report by the World Economic Forum in collaboration with the Global Internet of Things (IoT) Council and PwC. The pandemic is also boasting adoption of wearable technologies like fitness trackers and smart-home devices. As the dependency on connected technologies increases, so do the associated risks and the need for good governance.
"The maturity of governance continues to lag behind the pace of technological change," said Stella Ndabeni-Abrahams, Minister of Communications and Digital Technologies of South Africa and Co-Chair of the Global IoT Council. "We must come together and act now to ensure these technologies become a force for shared societal benefit, as opposed to exacerbating existing inequalities."
According to the State of the Connected World report, strengthening security and privacy is not the only priority to realize the potential of our 22 billion internet connected devices. As IoT continues to expand and provide new benefits to individuals, businesses and communities, the ability of these connected devices and systems to fairly benefit and protect society was highlighted as the largest governance gap, based on surveys and interviews with more than 400 subject matter experts worldwide.
Report findings highlight the need to mobilize in five critical areas:
building transparency and trust into the heart of IoT technologies
ensuring public privacy and security is protected
providing equal access for all
incentivizing the use of IoT to help solve humankind's biggest challenges
bringing people together to create a global consensus on these critical issues
To advance these five actions and shape the future development of the IoT, the World Economic Forum has brought together 37 world-leading initiatives in six continents as part of a multi-year, global action plan. These new initiatives include:
Consumers International, Carnegie Mellon University, Zigbee Alliance, UL, Arçelik A.Ş. and Libelium are launching a global coalition to improve the trustworthiness of consumer IoT devices and help consumers better understand the benefits and risks associated with these products. Action will focus on building consensus on device safeguards and standards throughout the ecosystem of internet-enabled consumer electronic devices, such as voice assistants, security cameras and wearable technologies.
This work will be complemented by an emerging public-private partnership includingHelpful Places, Digital Public Square and the City of Boston, which are working to increase transparency and signage for the use of digital technologies in public spaces.
Brazil, Colombia, Kazahkstan, South Africa and Turkey are working together to help build the technological capacity of small and medium-sized enterprises. The partnership aims to reach more than 5,000 companies within the next three years with new training and support services.
36 cities around the world including Buenos Aires, Istanbul, London, Medellín and Mexico City, will pioneer a global policy road map for the responsible and ethical use of connected technologies as part of the G20 Global Smart Cities Alliance. This includes the launch of new policies related to privacy, security and digital infrastructure.
The World Economic Forum aims to develop this work through a year-long series of activities, which formally begin on 10 December 2020. An initial report to document progress on the global action plan will be shared as part of the World Economic Forum's Global Technology Governance Summit on 6-7 April 2021.
"With the emergence of 5G and IoT, we are on the cusp of unleashing the power of the Fourth Industrial Revolution and enabling the digital transformation of industries around the world," said Cristiano Amon, President of Qualcomm Incorporated and Co-Chair of the Global IoT Council. "The combination of these essential technologies has the potential to shape the future of the internet, connecting everything to the cloud. Through the Council's close collaboration with ecosystem partners, governments and policy-makers, we strive to ensure privacy, security and equity in the design and deployment of IoT systems."
"As the internet of things becomes a part of our daily lives, it is essential that we build upon the last three decades of learning from the World Wide Web, ensuring that these technologies create a digital future that is safe and empowering for everyone. Governments, companies and citizens need to work together in innovative public-private partnerships to create this digital future" said Adrian Lovett, President and Chief Executive Officer of the World Wide Web Foundation and Co-Chair of the Global IoT Council.
"This report highlights the enormous potential for IoT to accelerate sustainable and equitable growth, especially as it relates to equipping the next generation with critical skills to take advantage of these emerging technologies," said Mohamed Kande, Vice-Chair, Global Advisory Leader, PwC. "These insights couldn't be more timely as IoT has been used to reduce business interruptions and improve workforce safety during the COVID-19 pandemic with contact tracing and other preventative applications. It will also have a critical role to play in solving the global challenge to manufacture and distribute COVID-19 vaccines."
What global leaders are saying about this initiative
"As the world and everything around us becomes smarter and more aware through rapid advancements of IoT technologies, our lives will be increasingly impacted by decisions made by these smart systems. It is therefore crucial for governments, corporations and innovators to be aware and actively engage in safeguards and measures that would detect and eliminate propagation of and any built in, usually unintentional biases," said Anousheh Ansari, Chief Executive Officer, XPRIZE Foundation.
"COVID-19 has accelerated digitalization at all levels in our society, which is a great opportunity to deal with world challenges. However, in order to make technology accessible it is absolutely necessary to ensure inclusive and understandable privacy at all levels, making sure that nobody is left behind in this process," said Alicia Asín, Chief Executive Officer, Libelium.
"Companies have tried to build the best experience for their customers with their connected product portfolios. It is clear that trustworthiness is as important as the quality of products. To enable a more connected world, a multistakeholder community is critically important to improve trust globally," said Nihat Bayiz, Head of Research and Development, Arçelik A.Ş.
"The internet of things presents society and the economy with endless opportunities, but to realize the benefits of these new technologies they must be developed and adopted safely and securely. With these new opportunities come new cybersecurity challenges that must be addressed by collaborative work between the public and private sectors. The PETRAS National Centre of Excellence, the world's largest socio-technical research centre focused on the future implementation of the IoT, has made great strides in this area and looks forward to engaging with the Future of Connected World initiative," said Madeline Carr, Professor of Global Politics and Cybersecurity, University College London.
"The inevitably more connected world requires us as business leaders to take responsibility and protect the privacy and dignity of the consumers and enterprises we serve. Businesses have a distinct opportunity to surprise all the stakeholders in their ecosystem by adopting voluntary guardrails respecting the rights of all parties. The Future of Connected World is a profoundly relevant initiative to guide all stakeholders to fulfil these shared responsibilities," said Fadi Chehade, Co-Chief Executive Officer, Ethos Capital.
"A critical report if you want to put IoT at the service of society. As the use of IoT grows and its presence becomes increasingly more ubiquitous in different areas of our lives, this report tells us both about the benefits and societal challenges of IoT," said Cristina Colom, Director, Digital Future Society, Mobile World Capital Barcelona.
"A trusted safe and secure connection and communication between the humans and internet of things will enable global collaboration and eliminate the borders by creating smart citizens in a virtual world," said Sridhar Gadhi, Founder and Chief Executive Officer, Quantela.
"More than just digital infrastructure, IoT is a pathway to addressing humanity's most critical challenges and a global opportunity to democratize access to innovation and technology at a pivotal time for our society. Carnegie Mellon is pleased to be a part of this important initiative and to celebrate the release of the World Economic Forum State of the Connected World report, which will help leaders in government, industry, NGOs and academia come together around a common vision and action plan for maximizing the extraordinary potential of IoT," said Farnam Jahanian, President, Carnegie Mellon University.
"Global collaboration to accelerate connectivity in under-resourced and underserved parts of our world through new funding models, incentives and capacity building will serve to rebalance profit sharing in the general interest and to harness our awareness of the interconnectedness towards a reality of shared destiny, in which technology becomes a driver for social, economic and environmental sustainability in the Great Reset," said Fanyu Lin, Chief Executive Officer, Fluxus.
"Recent history has shown how important it is to have honest conversations about the potential negative impact of technology and take action before the worst happens. The Global IoT Council is the best place I can think of to host many of these conversations and prepare the much needed action plans to preserve a Human Rights by Design internet," said Julie Owono, Executive Director, Internet Without Borders.
"Today, businesses throughout the entire world are connected by IoT," said Richard Soley, Executive Director, Industrial Internet Consortium. "The next step is leveraging IoT for better business outcomes, or digital transformation, which is the main focus of the Industrial Internet Consortium."
"A common part of everything we do as humans each day hinges on digital connections; as we evolve that global IoT existence, it's critical we work across academia, industry, public and private sectors to help build consumer trust, ensure the right levels of security, and provide transparency along the way," said Tobin Richardson, President and CEO, Zigbee Alliance. "From a connectivity standards perspective, our Alliance bears a major responsibility in unifying and simplifying the internet of things, and we look forward to contributing our collective expertise to the Trustworthy IoT Coalition by working alongside Consumers International, Carnegie Mellon University and other industry colleagues to advocate for smart, safe connections."
Iran among five pioneers of nanotechnology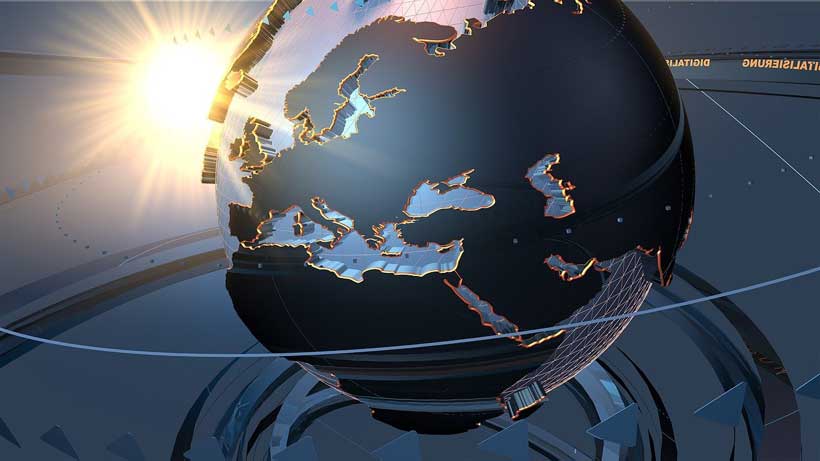 Prioritizing nanotechnology in Iran has led to this country's steady placement among the five pioneers of the nanotechnology field in recent years, and approximately 20 percent of all articles provided by Iranian researchers in 2020 are relative to this area of technology.
Iran has been introduced as the 4th leading country in the world in the field of nanotechnology, publishing 11,546 scientific articles in 2020.
The country held a 6 percent share of the world's total nanotechnology articles, according to StatNano's monthly evaluation accomplished in WoS databases.
There are 227 companies in Iran registered in the WoS databases, manufacturing 419 products, mainly in the fields of construction, textile, medicine, home appliances, automotive, and food.
According to the data, 31 Iranian universities and research centers published more than 50 nano-articles in the last year.
In line with China's trend in the past few years, this country is placed in the first stage with 78,000 nano-articles (more than 40 percent of all nano-articles in 2020), and the U.S. is at the next stage with 24,425 papers. These countries have published nearly half of the whole world's nano-articles.
In the following, India with 9 percent, Iran with 6 percent, and South Korea and Germany with 5 percent are the other head publishers, respectively.
Almost 9 percent of the whole scientific publications of 2020, indexed in the Web of Science database, have been relevant to nanotechnology.
There have been 191,304 nano-articles indexed in WoS that had to have a 9 percent growth compared to last year. The mentioned articles are 8.8 percent of the whole produced papers in 2020.
Iran ranked 43rd among the 100 most vibrant clusters of science and technology (S&T) worldwide for the third consecutive year, according to the Global Innovation Index (GII) 2020 report.
The country experienced a three-level improvement compared to 2019.
Iran's share of the world's top scientific articles is 3 percent, Gholam Hossein Rahimi She'erbaf, the deputy science minister, has announced.
The country's share in the whole publications worldwide is 2 percent, he noted, highlighting, for the first three consecutive years, Iran has been ranked first in terms of quantity and quality of articles among Islamic countries.
Sourena Sattari, vice president for science and technology has said that Iran is playing the leading role in the region in the fields of fintech, ICT, stem cell, aerospace, and is unrivaled in artificial intelligence.
From our partner Tehran Times
Free And Equal Internet Access As A Human Right
Having internet access in a free and equal way is very important in contemporary world. Today, there are more than 4 billion people who are using internet all around the world. Internet has become a very important medium by which the right to freedom of speech and the right to reach information can be exercised. Internet has a central tool in commerce, education and culture.
Providing solutions to develop effective policies for both internet safety and equal Internet access must be the first priority of governments. The Internet offers individuals power to seek and impart information thus states and organizations like UN have important roles in promoting and protecting Internet safety. States and international organizations play a key role to ensure free and equal Internet access.
The concept of "network neutrality" is significant while analyzing equal access to Internet and state policies regulating it. Network Neutrality (NN) can be defined as the rule meaning all electronic communications and platforms should be exercised in a non-discriminatory way regardless of their type, content or origin. The importance of NN has been evident in COVID-19 pandemic when millions of students in underdeveloped regions got victimized due to the lack of access to online education.
Article 19/2 of the International Covenant on Civil and Political Rights notes the following:
"Everyone shall have the right to freedom of expression; this right shall include freedom to seek, receive and impart information and ideas of all kinds, regardless of frontiers either orally, in writing or in print, in the form of art, or through any other media of his choice."
Internet access and network neutrality directly affect human rights. The lack of NN undermines human rights and causes basic human right violations like violating freedom of speech and freedom to reach information. There must be effective policies to pursue NN. Both nation-states and international organizations have important roles in making Internet free, safe and equally reachable for the people worldwide. States should take steps for promoting equal opportunities, including gender equality, in the design and implementation of information and technology. The governments should create and maintain, in law and in practice, a safe and enabling online environment in accordance with human rights.
It is known that, the whole world has a reliance on internet that makes it easy to fullfill basic civil tasks but this is also threatened by increasing personal and societal cyber security threats. In this regard, states must fulfill their commitment to develop effective policies to attain universal access to the Internet in a safe way.
As final remarks, it can be said that, Internet access should be free and equal for everyone. Creating effective tools to attain universal access to the Internet cannot be done only by states themselves. Actors like UN and EU have a major role in this process as well.
Future Energy Systems Need Clear AI Boundaries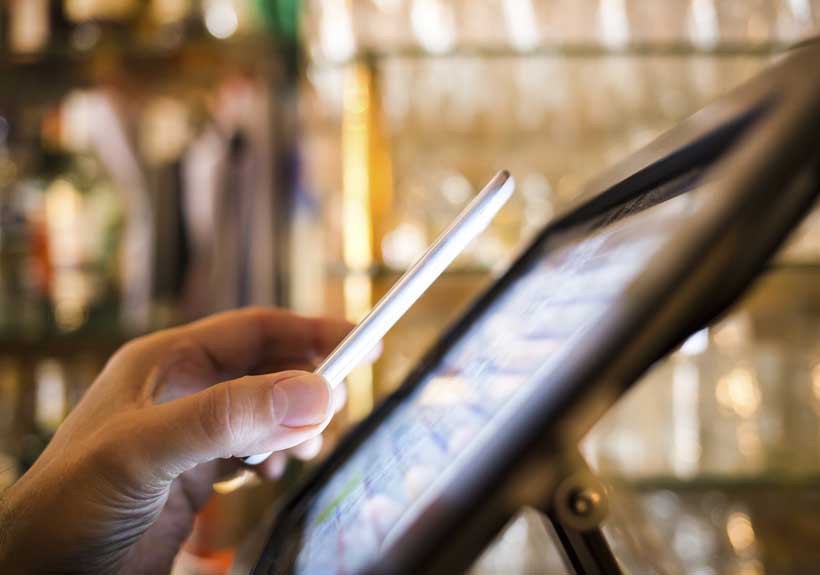 Today, almost 60% of people worldwide have access to the Internet via an ever-increasing number of electronic devices. And as Internet usage grows, so does data generation.
Data keeps growing at unprecedented rates, increasingly exceeding the abilities of any human being to analyse it and discover its underlying structures.
Yet data is knowledge. This is where artificial intelligence (AI) comes in. Today's high-speed computing systems can "learn" from experience and, thus, effectively replicate human decision-making.
Besides holding its own among global chess champions, AI aids in converting unstructured data into actionable knowledge. At the same time, it enables the creation of even more insightful AI – a win-win for all. However, this doesn't happen without challenges along the way.
Commercial uses of AI have expanded steadily in recent years across finance, healthcare, education and other sectors. Now, with COVID-19 lockdowns and travel restrictions, many countries have turned to innovative technologies to halt the spread of the virus.
The pandemic, therefore, has further accelerated the global AI expansion trend.
Energy systems need AI, too.
Rapidly evolving smart technology is helping to make power generation and distribution more efficient and sustainable. AI and the Big Data that drives it have become an absolute necessity. Beyond just facilitating and optimising, these are now the basic tools for fast, smart decision making.
With the accelerating shift to renewable power sources, AI can help to reduce operating costs and boost efficiency. Crucially, AI-driven "smart grids" can manage variable supply, helping to maximise the use of solar and wind power.
Read more in IRENA's Innovation Toolbox.
Risks must be managed to maximise the benefits.
AI usage in the energy sector faces expertise-related and financial constraints.
Decision makers, lacking specialised knowledge, struggle to appreciate the wide-ranging benefits of smart system management. In this respect, energy leaders have proven more conservative than those in other sectors, such as healthcare.
Meanwhile, installing powerful AI tools without prior experience brings considerable risks. Data loss, poor customisation, system failures, unauthorised access – all these errors can bring enormous costs.
Yet like it or not, interconnected devices are on the rise.
What does this all mean for the average consumer?
Smart phones, smart meters and smart plugs, connected thermostats, boilers and smart charging stations have become familiar, everyday items. Together, such devices can form the modern "smart home", ideally powered by rooftop solar panels.
AI can help all of us, the world's energy consumers, become prosumers, producing and storing our own energy and interacting actively with the wider market. Our data-driven devices, in turn, will spawn more data, which helps to scale up renewables and maximise system efficiency.
But home data collection raises privacy concerns. Consumers must be clearly informed about how their data is used, and by whom. Data security must be guaranteed. Consumer privacy regulations must be defined and followed, with cybersecurity protocols in place to prevent data theft.
Is the future of AI applications in energy bright?
Indeed, the outlook is glowing, but only if policy makers and societies strike the right balance between innovation and risk to ensure a healthy, smart and sustainable future.
Much about AI remains to be learned. As its use inevitably expands in the energy sector, it cannot be allowed to work for the benefit of only a few. Clear strategies need to be put in place to manage the AI use for the good of all.