COVID-19 crisis, a wake-up call on social protection for workers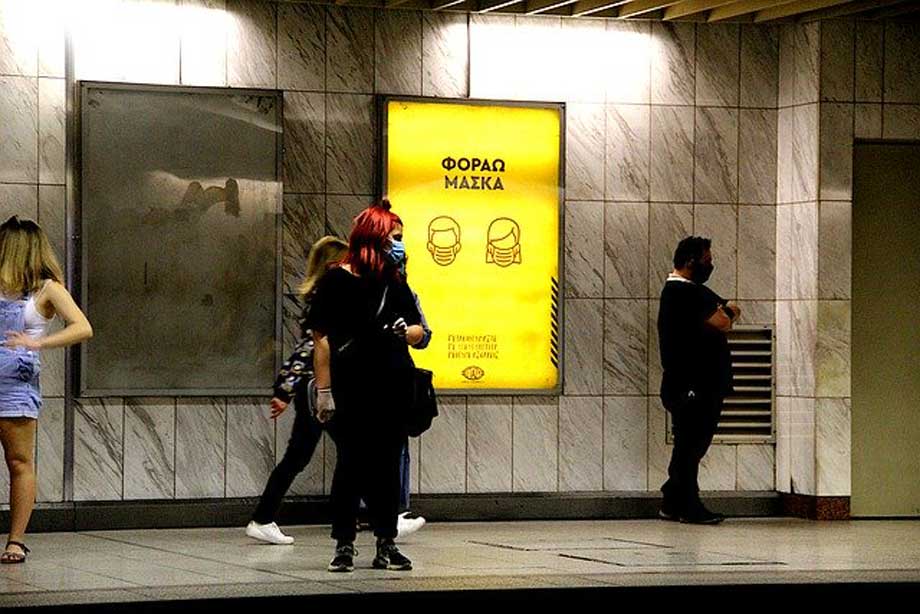 The need for universal social protection in the wake of the COVID-19 pandemic has been underlined at a virtual conference of trade union leaders from national trade union confederations across continents.

Workers' representatives at the Fourth meeting of the "Social Protection, Freedom and Justice for Workers Network" on 9 December, explained how their organizations' have contributed to the formulation of national social protection responses to the COVID-19 crisis. They discussed trade union advocacy strategies for social protection at the international level, including the establishment of a Global Fund for Social Protection.

It took place at a particularly challenging moment for workers around the world due to the severe health and socio-economic consequences brought by the COVID-19 pandemic.

"Global crises impose heavy costs on societies. However, there is a great injustice when costs are disproportionately borne by those who do not have comprehensive and adequate social protection coverage," said Shahra Razavi, Director of the ILO's Social Protection Department (SOCPRO).

This crisis has been a renewed call for countries to reinforce efforts towards achieving the UN's Sustainable Development Goals on social protection for eradicating poverty and achieving universal health coverage (UHC), the meeting heard.

"Many countries have introduced temporary social protection measures in response to the crisis," said Maria Helena Andre, Director of the ILO's Bureau for Workers Activities (ACTRAV). "However, recovery will only be sustained if countries are able to progressively transform such temporary measures into comprehensive social protection systems."

The fallout from the pandemic has underlined the need for governments to make decent work a reality for all.

"A new social contract must be based on investments in jobs everywhere, and the commitment to a floor on rights for all workers, as laid down in the ILO Centenary Declaration, married with indeed universal social protection," added Sharan Burrow, Secretary-General, International Trade Union Confederation (ITUC).

Meeting participants also discussed the shortfalls of past pensions reforms, which limited the fiscal burden on states and transferred costs and risks to individual workers.

"Long term sustainability of pension schemes is guaranteed by strengthening the financial base through progressive taxation, tackling tax evasion, and ensuring that employers pay their fair share of contributions," said Chris Roberts of the Canadian Labour Congress (CLC).

Participants also discussed the need for international solidarity to accelerate universal social protection. Professor Olivier De Schutter, UN Special Rapporteur on Extreme Poverty and Human Rights, shared the proposal of a Global Fund for Social Protection. The idea of such a Global Fund starts from the finding that social protection floors are affordable, provided low-income countries receive international support in order to complement their own efforts to mobilize domestic resources.
Logistics giant commits to Gothenburg Green City Zone
DB Schenker is collaborating with Business Region Göteborg to scale up electric freight transport as part of the Gothenburg Green City Zone initiative – the first logistics company to do so.
Business Region Göteborg is one of the initiators of the Gothenburg Green City Zone, which brings together businesses, societal stakeholders and researchers to develop, test and scale up new vehicle and infrastructure technologies. The goal of the initiative is to achieve zero-emission transport within parts of Gothenburg by 2030, and to do so using green electricity.
DB Schenker is one of Europe's largest logistics and supply chain companies. The company currently has three electric vehicles operating in central Gothenburg: two parcel delivery vans and one distribution truck operated by the hauliers TGM and Bäckebol åkeri. These three vehicles handle packet distribution in the Event District and Lindholmen, both of which are within the Gothenburg Green City Zone. The electric vehicles also cover some nearby areas.
Keen to go electric as quickly as possible
"We want to scale up the transition to electric power as quickly as possible. To do so, we will need to charge our vehicles at night in order to operate them without interruption during the day. While charging a handful of vehicles presents no problem, charging our entire vehicle fleet will demand entirely different conditions than we have today. This requires charging infrastructure that doesn't yet exist," explains Hanna Melander, quality and environmental manager at DB Schenker.
To lay the foundations for rapid electrification throughout the transport sector, Business Region Göteborg and DB Schenker have therefore started a collaborative project to analyse and learn from real-world traffic, to understand flows and needs and how and where charging stations should be located in order to be able to scale up the vehicle fleet and take the next step.
Together, within the Gothenburg Green City Zone, the partners will develop general analytical methods for electrification that can benefit other hauliers. The intention is to facilitate rapid upscaling throughout the sector, thus contributing to the goal of the initiative: to create a zero-emission transport system by 2030.
A method that all freight stakeholders can utilise
"We are determined to make freight traffic in central Gothenburg emission-free as quickly as possible and we welcome DB Schenker's commitment. Together, we will develop a method for large-scale electrification that can benefit all stakeholders in the freight sector, that is generalisable. All stakeholders face similar challenges," says Maria Strömberg, director of cluster and innovation at Business Region Göteborg.
Property owners, market stakeholders and the city's administrations and municipally owned companies will gain a clear picture of the infrastructure that needs to be established and the specifications the various installations must fulfil.
"To this end, we also need to understand what the potential actually is and what is required to achieve it, not only at a local level but also regionally," says Matilda Landén of Business Region Göteborg, process manager for the Gothenburg Green City Zone.
While the partners fully expect that further significant stakeholders will commit to the collaboration on the journey ahead, it is important to capture data from traffic that is already operating so as not to lose valuable time.
About Gothenburg Green City Zone
In the Gothenburg Green City Zone, we test new technologies and collaborate to develop and scale up system solutions aimed at ensuring that all transport in parts of Gothenburg will be 100% emission-free by 2030. Gothenburg Green City Zone is an initiative by the City of Gothenburg, implemented through Business Region Göteborg, Volvo Cars and RISE Research Institutes of Sweden. Learn more about the initiative and other founder members here.
Initially consisting of Lindholmen, the Event District in central Gothenburg and Forsåker in Mölndal, the Gothenburg Green City Zone will create opportunities for businesses, societal stakeholders and researchers to test, develop and scale up their ideas. This will be a zone for testing rather than prohibition, where we will welcome and stimulate interest in new solutions, create innovation and learn together. We shall show consideration for one another, for the business community, the local environment and the climate.
With the Gothenburg Green City Zone, Gothenburg is the first region in the world to develop zero-emission, scalable transport solutions at system level.
Business Region Göteborg is also tasked with coordinating the city's combined efforts to transition to a fossil-free transport system by 2030, with electrification as the guiding light. This work is being performed in close cooperation with all relevant stakeholders within the City of Gothenburg, the business community and the Gothenburg region.
Early signs of collective progress as banks work to implement the Principles for Responsible Banking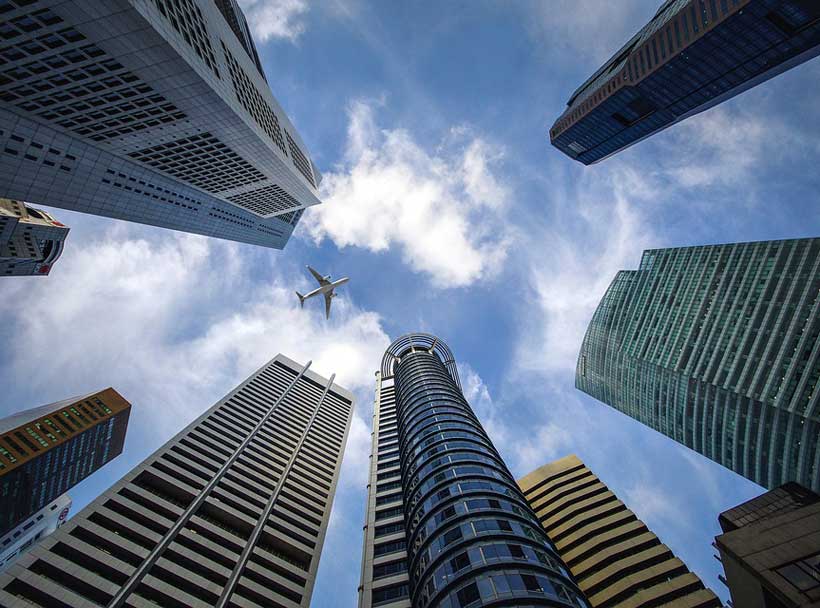 A new report summarising the progress made by banks who have signed the Principles for Responsible Banking finds that signatories are showing early signs of collective progress and building the foundations to transform sustainable banking; however, momentum needs to accelerate in some key areas.
Published today by the UN Environment Programme Finance Initiative (UNEP FI), the report sets the first baseline to measure future progress, marking 1.5 years of the Principles' initial 4-year time horizon. It includes an independent view from the Civil Society Advisory Body, a 12-member body mandated to support signatory banks to implement the Principles and assess progress.
Key findings from the report show early signs of progress including that 94% of banks identify sustainability as a strategic priority for their organisation, 93% are analysing the environmental and social impacts of their activities, and 30% are setting targets, with a strong collective focus on climate and financial inclusion. The report finds early indications of impact on the real economy, with USD 2.3 trillion of sustainable finance being mobilized.
"The Principles for Responsible Banking are a crucial framework for the global banking industry to respond to, drive and benefit from a sustainable development economy." commented Inger Andersen, Executive Director of UNEP. "Sustainable finance is about creating prosperity for this and future generations, and this report shows early signs of progress made worldwide, while outlining steps to further accelerate action in critical areas."
The UNEP FI banking board and secretariat say continued and accelerated action is needed from signatories. Suggested areas of improvement include enhancing the availability and quality of data, setting targets in line with improved impact analysis, and increasing action on critical sustainability issues such as biodiversity loss, equality and human rights.
"The Principles are a four-year journey of unprecedented scale and scope, where banks of all sizes from across the world have together been developing the tools and guidance to support their effective implementation," said Siobhan Toohill, co-Chair of the UNEP FI Banking Board and Group Head of Sustainability at Westpac. "We must not only continue to build on the momentum evidenced in the first 18 months, but accelerate it to deliver on our commitments."
Insights from the report will be used by the UNEP FI banking board and secretariat to further develop the work programme to support banks in scaling up their progress and addressing these key challenges. Under the framework, banks must publish their individual progress within 18 months of signing the Principles, and annually thereafter. The next progress report at a collective level is scheduled for 2023.
European Innovation Council announces new wave of start-up champions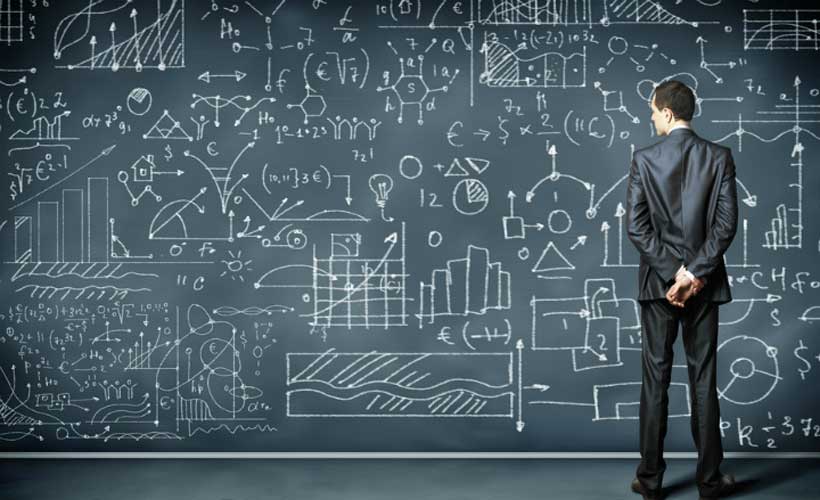 The European Commission's European Innovation Council has selected 65 innovative start-ups and SMEs to receive €363 million of funding for breakthrough innovations. Each company will receive a combination of grant financing and equity investment of up to €17 million to develop and scale up their ground-breaking innovations in healthcare, digital technologies, energy, biotechnology, space and other. This is the first batch of companies that will be funded under the fully-fledged European Innovation Council (EIC) Accelerator.
Mariya Gabriel, Commissioner for Innovation, Research, Culture, Education and Youth, said: "The EIC Accelerator is a unique European funding instrument of the European Innovation Council. It supports the development of top-class innovations through crowding-in private investors and offers a portfolio of services to support their scaling-up. With the European Innovation Council we aim to bring Europe to the forefront of innovation and new technologies, by investing in new solutions for the health, environmental and societal challenges we are facing."
The companies were selected following a new two-step process, introduced under Horizon Europe. Applications are rigorously assessed by external experts and followed by an interview with a jury of experienced investors and entrepreneurs. Among the companies selected are:
Dutch Sensius BV that developed a thermotherapy system to treat the head and neck cancer without negative side effects;
French Alice & Bob that invented a new type of self-correcting quantum hardware to build the world's first fault-tolerant commercial quantum computers;
Lithuanian UAB INOVATYVI MEDICINA that developed a smart, sensory, tele-operated robotic system, which allows an endovascular procedure to be performed without exposure to harmful X-rays;
Norwegian Bluegrove AS that introduced the most advanced salmon welfare monitoring and prediction solution to take care of fish welfare.
The 65 successful companies are established in 16 countries. The demand for equity financing through the new EIC Fund was particularly high, with 60 out of the 65 companies. This means that €227 million out of the total €363 million are expected to be in the form of investment component.
Background
The EIC Accelerator offers start-ups and SMEs grants of up to €2.5 million combined with equity investments through the EIC Fund ranging from €0.5 to €15 million. In addition to financial support, all projects benefit from a range of Business Acceleration Services that provide access to leading expertise, corporates, investors and ecosystem actors.
The EIC was launched in March 2021 as a major novelty under the Horizon Europe programme, and following a successful pilot phase between 2018 and 2020. It has a budget of over €10 billion of which approximately €1.1 billion is available in 2021 for the EIC Accelerator. The majority is open to breakthrough innovations in any field, while €495 million is earmarked for Strategic Health and Digital technologies and Green Deal solutions.
There were two rounds of direct equity investments under the EIC Pilot earlier this year, in January and in June, with 111 highly innovative start-ups and SMEs receiving more than €500 million to scale up breakthrough innovations. Among them there were two 'unicorn' companies.
A new start-up friendly application process has been introduced this year, under Horizon Europe, where companies can submit their ideas at any time for an immediate fast assessment. Successful candidates are invited to prepare a full application with the help of free business coaching. The full applications are then evaluated at regular cut-off dates approximately every 3 months. Since March over 4,000 start-ups and SMEs have sent their ideas, of which 801 presented full applications to the first cut-off on 16 June 2021 and a further 1098 to the second cut-off on 6 October, which are now being assessed. The results of this second batch of EIC Accelerator companies will be announced by the end of the year and the next cut-off date is expected in the beginning of 2022.