COVID-19 crisis, a wake-up call on social protection for workers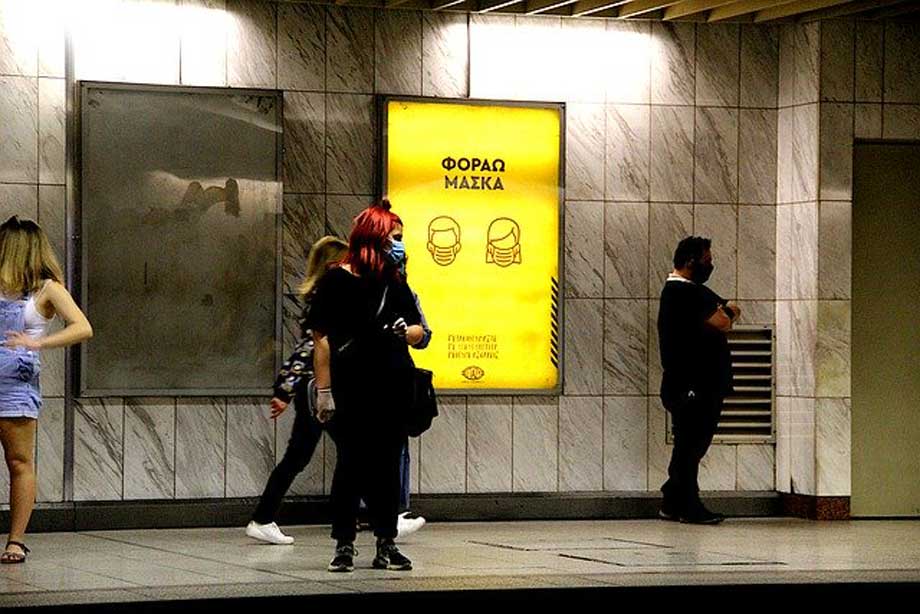 The need for universal social protection in the wake of the COVID-19 pandemic has been underlined at a virtual conference of trade union leaders from national trade union confederations across continents.

Workers' representatives at the Fourth meeting of the "Social Protection, Freedom and Justice for Workers Network" on 9 December, explained how their organizations' have contributed to the formulation of national social protection responses to the COVID-19 crisis. They discussed trade union advocacy strategies for social protection at the international level, including the establishment of a Global Fund for Social Protection.

It took place at a particularly challenging moment for workers around the world due to the severe health and socio-economic consequences brought by the COVID-19 pandemic.

"Global crises impose heavy costs on societies. However, there is a great injustice when costs are disproportionately borne by those who do not have comprehensive and adequate social protection coverage," said Shahra Razavi, Director of the ILO's Social Protection Department (SOCPRO).

This crisis has been a renewed call for countries to reinforce efforts towards achieving the UN's Sustainable Development Goals on social protection for eradicating poverty and achieving universal health coverage (UHC), the meeting heard.

"Many countries have introduced temporary social protection measures in response to the crisis," said Maria Helena Andre, Director of the ILO's Bureau for Workers Activities (ACTRAV). "However, recovery will only be sustained if countries are able to progressively transform such temporary measures into comprehensive social protection systems."

The fallout from the pandemic has underlined the need for governments to make decent work a reality for all.

"A new social contract must be based on investments in jobs everywhere, and the commitment to a floor on rights for all workers, as laid down in the ILO Centenary Declaration, married with indeed universal social protection," added Sharan Burrow, Secretary-General, International Trade Union Confederation (ITUC).

Meeting participants also discussed the shortfalls of past pensions reforms, which limited the fiscal burden on states and transferred costs and risks to individual workers.

"Long term sustainability of pension schemes is guaranteed by strengthening the financial base through progressive taxation, tackling tax evasion, and ensuring that employers pay their fair share of contributions," said Chris Roberts of the Canadian Labour Congress (CLC).

Participants also discussed the need for international solidarity to accelerate universal social protection. Professor Olivier De Schutter, UN Special Rapporteur on Extreme Poverty and Human Rights, shared the proposal of a Global Fund for Social Protection. The idea of such a Global Fund starts from the finding that social protection floors are affordable, provided low-income countries receive international support in order to complement their own efforts to mobilize domestic resources.
COVID's led to 'massive' income and productivity losses
Job losses or reduced working hours due to the impact of the COVID-19 pandemic cost the world the equivalent of 255 million jobs in 2020, the UN International Labour Organization (ILO) said on Monday, noting that the "massive impact" was nearly four times the number lost during the 2009 global financial crisis.
According to the ILO Monitor: COVID-19 and the world of work, the losses resulted in an 8.3 per cent decline in global income, before factoring in support measures, equivalent to $3.7 trillion or 4.4 per cent of global gross domestic product (GDP).
Recovery scenarios
While there is still a high degree of uncertainty for 2021, the ILO estimates projected that most countries could see a relatively strong recovery in the second half the year, as COVID-19 vaccination programmes take effect.
ILO put forward three scenarios: a baseline estimate showing a 3 per cent decline; a pessimistic forecast indicating a 4.6 per cent loss, and in the most optimistic scenario, a 1.3 per cent decrease in working hours through this year.
"The signs of recovery we see are encouraging, but they are fragile and highly uncertain, and we must remember that no country or group can recover alone", Guy Ryder, ILO Director-General said.
"We are at a fork in the road. One path leads to an uneven, unsustainable, recovery with growing inequality and instability, and the prospect of more crises. The other focuses on a human-centred recovery for building back better, prioritizing employment, income and social protection, workers' rights and social dialogue", he added.
"If we want a lasting, sustainable and inclusive recovery, this is the path policy-makers must commit to."
Women and children most vulnerable
In terms of sectors and groups, women were more affected than men, as were younger workers, ILO said.
"Globally, employment losses for women stand at 5 per cent, versus 3.9 per cent for men. In particular, women were much more likely than men to drop out of the labour market and become inactive", it added.
Similarly, younger workers either lost jobs, dropped out of the labour force, or delayed entry into it.
'Lost generation' risk
"The employment loss among youth (15-24 years old) stood at 8.7 per cent, compared to 3.7 per cent for adults. This highlights the all too real risk of a lost generation" according to ILO.
Accommodation and food services was the worst hit sector, where employment declined by over 20 per cent, on average, followed by retail and manufacturing.
In contrast, the information, communication, finance and insurance sectors, grew in the second and third quarters of 2020. Marginal increases were also seen in mining, quarrying and utilities.
APEC BEST Award Announced Top Female Entrepreneurs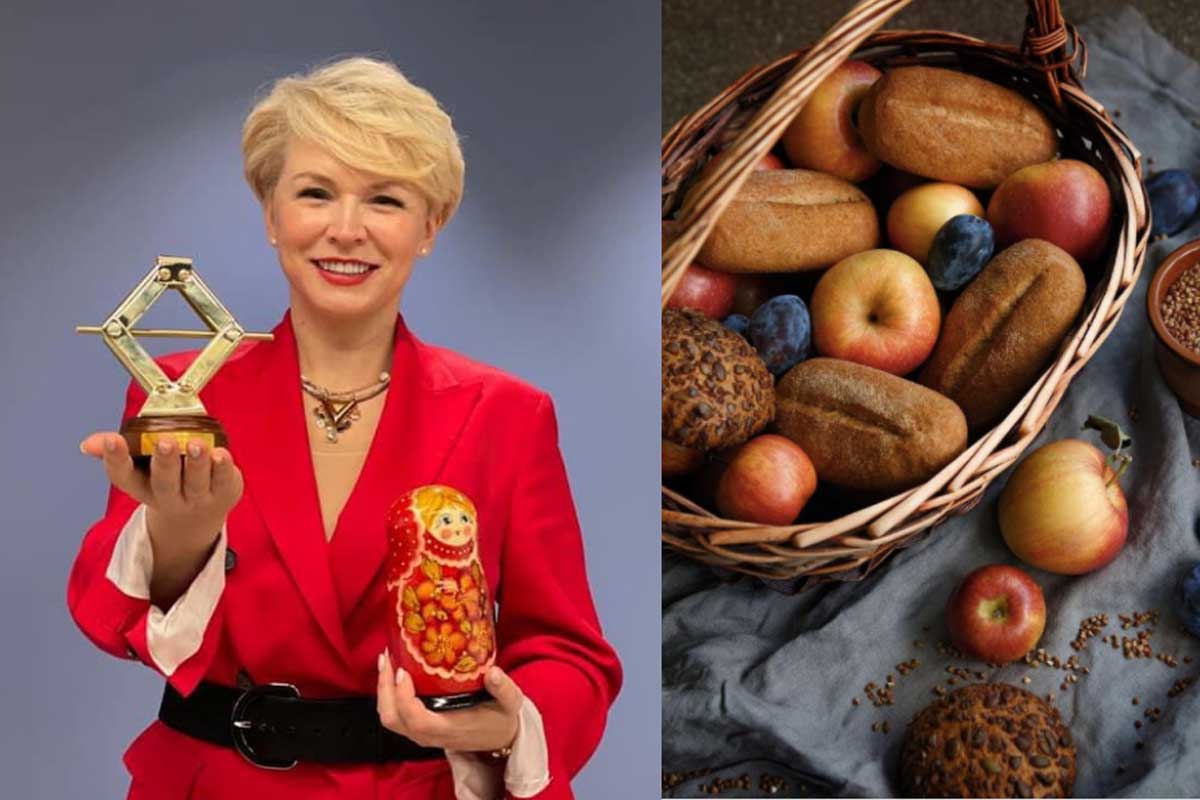 The annual APEC Business Efficiency and Success Target Award, known as the APEC BEST Award, announced its 2020 winners, from a diverse group of effective entrepreneurs, innovators and managers around the APEC region.
Producer of gluten-free, healthy food products, Svetlana Shmakova, from Russia, won the top prize of APEC BEST Award with her company, Foodcode.
"The idea of Foodcode is not only about business, but also about protecting family and ensuring that we put health and well-being of people first, through quality, healthy and sustainably produce products," Shmakova explained.
"The contest provided us with a unique opportunity to learn more about other business models, connect with fellow entrepreneurs and managers, explore new partnerships and expand our markets," she added.
Meanwhile, Cherrie De Erit Atilano from the Philippines, founder and chief executive officer of sustainable food system and inclusive agribusiness of her company, AGREA, won the category of Best Top Manager in the post-pandemic economy.
"Inclusive and sustainable agriculture plays an even more critical role in the post-pandemic world," Atilano said. "This award is a testament to the resiliency and compassion of women in the agricultural supply chain alongside men who persevered in bringing food to the table of both producers and consumers."
"Women should play a significant role in our concerted efforts to recover and rebuild better as a region," said Carolina Cuevas, Chair of the APEC Policy Partnership on Women and the Economy. "The innovation, creativity and resiliency shown by our women entrepreneurs and managers involved in the APEC BEST Award are the embodiment of this spirit."
The contest is an initiative of Russia with China, Japan, Malaysia and Mexico as co-sponsors of this year's contest. This year's contest featured 20 nominees from 11 APEC economies, competing under the theme of "Women Business Leadership in Post-Pandemic Recovery."
"All of us live in extremely challenging times now with the lingering negative impact of the economic and health crisis brought about by the COVID-19 pandemic," said Natalia Strigunova of Russia's Ministry of Economic Development. "We believe that women's entrepreneurship should be a strong driver for post-pandemic recovery."
Besides the 2020 APEC BEST Award grand prize and the award in the Best Top Managers category, the contest also awarded six winners in the following categories:
Best Growth Potential: Lu Yunjuan, Beijing Snowlotus Biotechnology from China
International Attractiveness: Winnie Chan Wei Wei, Bynd Artisan from Singapore
Best Business Sustainability in Tackling the Pandemic: Norzilawaty Binti Mohd Isa, Lykke Familie Enterprise from Malaysia
Fourth Industrial Revolution Project: Hanna Kim, Grip Corporation from Korea
Best Family Business Support: Daniela Carolina Schneider Alvear, Celifamily Gluten Free from Chile
Best Social Impact: Carys Mihardja, Carys Cares from Indonesia
"The goal of the APEC BEST Award is not only to promote women's leadership and best practices amidst the COVID-19 pandemic, but also to provide support to female entrepreneurs, replicate the best business models and expand their networks beyond their home economies to encourage more women to establish their own businesses," added Irina Saltykova, who leads the APEC BEST Award project.
M&A valuations boom in the second half of 2020, despite COVID-19 impacts on the economy
M&A valuations are soaring, with rich valuations and intense competition for many digital or technology-based assets driving global deals activity, according to PwC's latest Global M&A Industry Trends analysis.
Covering the last six months of 2020, the analysis examines global deals activity and incorporates insights from PwC's deals industry specialists to identify the key trends driving M&A activity, and anticipated investment hotspots in 2021.
In spite of the uncertainty created by COVID-19, the second half of 2020 saw a surge in M&A activity.
"COVID-19 gave companies a rare glimpse into their future, and many did not like what they saw. An acceleration of digitalisation and transformation of their businesses instantly became a top priority, with M&A the fastest way to make that happen — creating a highly competitive landscape for the right deals," says Brian Levy, PwC's Global Deals Industries Leader, Partner, PwC US.
Key insights from the second half of 2020 deals activity include:
Dealmaking jumped in the second half of the year with total global deal volumes and values increasing by 18% and 94%, respectively compared to the first half of the year. In addition, both deal volumes and deal values were up compared to the last six months of 2019.
The higher deal values in the second half of 2020 were partly due to an increase in megadeals ($5 billion+). Overall, 56 megadeals were announced in the second half of 2020, compared to 27 in the first half of the year.
The technology and telecom sub-sectors saw the highest growth in deal volumes and values in the second half of 2020, with technology deal volumes up 34% and values up 118%. Telecom deal volumes were up 15% and values significantly up by almost 300% due to three telecom megadeals.
On a regional basis, deal volumes increased by 20% in the Americas, 17% in EMEA and 17% in Asia Pacific between the first and second half of 2020. The Americas saw the biggest growth in deal values of over 200%, primarily due to some significant megadeals in the second half of the year.
COVID-19 accelerates deals activity for digital and technology assets in a highly competitive market
In demand assets have commanded high valuations and fierce competition, driven by macroeconomic factors. These include low interest rates, a desire to acquire innovative, digital or technology-enabled businesses and an abundance of available capital from both corporate (over $7.6 trillion in cash and marketable securities) and private equity buyers ($1.7 trillion).
By comparison, assets in sectors that have been hardest hit by the pandemic like industrial manufacturing or those being shaped by factors such as the transformation to net zero carbon emissions are creating structural changes that companies will need to address. Where the future viability of their business models are challenged, companies may look to distressed M&A opportunities or restructuring to preserve value.
Deal makers widen assessment of value creation to non-traditional sources
Non-traditional sources of value creation such as the impact of environmental, social and governance factors (ESG) are increasingly being considered by deal makers and factored into strategic decision-making and due diligence, as they focus on protecting and maximising returns from high valuations and fierce demand.
"With so much capital out there, good businesses are commanding high multiples and achieving them. If this continues – and I believe it will – then the need to double down on value creation is now more relevant than ever for successful M&A," says Malcolm Lloyd, Global Deals Leader, Partner, PwC Spain.
The impact of a hot IPO market on M&A
The last six months saw the prevalence of the use of special-purpose acquisition companies (SPACs) to pool investor capital for acquisition opportunities in a highly active IPO market. In 2020, SPACs raised about $70 billion in capital and accounted for more than half of all US IPOs. Private equity firms have been key players in the recent SPAC boom, finding them a useful alternative source of capital. More SPAC activity is expected in 2021, especially involving assets such as electric vehicle charging infrastructure, power storage, and healthcare technology.