A green pandemic recovery could cut up to 25 per cent off predicted 2030 greenhouse gas emissions and bring the world closer to meeting the 2°C goal of the Paris Agreement on Climate Change, a new UN Environment Programme (UNEP) report finds.
UNEP's annual Emissions Gap Report 2020 finds that, despite a dip in 2020 carbon dioxide emissions caused by the COVID-19 pandemic, the world is still heading for a temperature rise in excess of 3°C this century.
However, if governments invest in climate action as part of pandemic recovery and solidify emerging net-zero commitments with strengthened pledges at the next climate meeting – taking place in Glasgow in November 2021 – they can bring emissions to levels broadly consistent with the 2°C goal.
By combining a green pandemic recovery with swift moves to include new net-zero commitments in updated Nationally Determined Contributions (NDCs) under the Paris Agreement, and following up with rapid, stronger action, governments could still attain the more-ambitious 1.5°C goal.
"The year 2020 is on course to be one of the warmest on record, while wildfires, storms and droughts continue to wreak havoc," said Inger Andersen, UNEP's Executive Director. "However, UNEP's Emissions Gap report shows that a green pandemic recovery can take a huge slice out of greenhouse gas emissions and help slow climate change. I urge governments to back a green recovery in the next stage of COVID-19 fiscal interventions and raise significantly their climate ambitions in 2021."
Each year, the Emissions Gap Report assesses the gap between anticipated emissions and levels consistent with the Paris Agreement goals of limiting global warming this century to well below 2°C and pursuing 1.5°C. The report finds that in 2019 total greenhouse gas emissions, including land-use change, reached a new high of 59.1 gigatonnes of CO2 equivalent (GtCO2e). Global greenhouse gas emissions have grown 1.4 per cent per year since 2010 on average, with a more rapid increase of 2.6 per cent in 2019 due to a large increase in forest fires.
As a result of reduced travel, lower industrial activity and lower electricity generation this year due to the pandemic, carbon dioxide emissions are predicted to fall up to 7 per cent in 2020. However, this dip only translates to a 0.01°C reduction of global warming by 2050. Meanwhile, NDCs remain inadequate.
Green recovery critical
A green pandemic recovery, however, can cut up to 25 per cent off the emissions we would expect to see in 2030 based on policies in place before COVID-19. A green recovery would put emissions in 2030 at 44 GtCO2e, instead of the predicted 59 GtCO2e – far outstripping emission reductions foreseen in unconditional NDCs, which leave the world on track for a 3.2°C temperature rise.
Such a green recovery would put emissions within the range that gives a 66 per cent chance of holding temperatures to below 2°C, but would still be insufficient to achieve the 1.5°C goal.
Measures to prioritize in green fiscal recovery include direct support for zero-emissions technologies and infrastructure, reducing fossil fuel subsidies, no new coal plants, and promoting nature-based solutions – including large-scale landscape restoration and reforestation.
So far, the report finds, action on a green fiscal recovery has been limited. Around one-quarter of G20 members have dedicated shares of their spending, up to 3 per cent of GDP, to low-carbon measures.
There nonetheless remains a significant opportunity for countries to implement green policies and programmes. Governments must take this opportunity in the next stage of COVID-19 fiscal interventions, the report finds.
The report also finds that the growing number of countries committing to net-zero emissions goals by mid-century is a "significant and encouraging development". At the time of report completion, 126 countries covering 51 per cent of global greenhouse gas emissions had adopted, announced or were considering net-zero goals.
To remain feasible and credible, however, these commitments must be urgently translated into strong near-term policies and action and reflected in NDCs. The levels of ambition in the Paris Agreement still must be roughly tripled for the 2°C pathway and increased at least fivefold for the 1.5°C pathway.
Reforming consumption behaviour critical
Each year the report also looks at the potential of specific sectors. In 2020, it considers consumer behaviour and the shipping and aviation sectors.
The shipping and aviation sectors, which account for 5 per cent of global emissions, also require attention. Improvements in technology and operations can increase fuel efficiency, but projected increases in demand mean this will not result in decarbonisation and absolute reductions of CO2. Both sectors need to combine energy efficiency with a rapid transition away from fossil fuel, the report finds.
The report finds that stronger climate action must include changes in consumption behaviour by the private sector and individuals. Around two-thirds of global emissions are linked to private households, when using consumption-based accounting.
The wealthy bear greatest responsibility: the emissions of the richest one per cent of the global population account for more than twice the combined share of the poorest 50 per cent. This group will need to reduce its footprint by a factor of 30 to stay in line with the Paris Agreement targets.
Possible actions to support and enable lower carbon consumption include replacing domestic short haul flights with rail, incentives and infrastructure to enable cycling and car-sharing, improving the energy efficiency of housing and policies to reduce food waste.
Private markets forecast to grow to $4.9tn globally by 2025 and make up 10% of global AuM
Assets under management (AuM) in private markets to expand by between $4.2 trillion and $5.5 trillion in the years up to 2025 in worst/best case scenarios for economic recovery, according to new analysis from PwC.
The report, Prime time for private markets: The new value creation playbook, examines prospects for four primarily illiquid asset classes of private equity (including venture capital), infrastructure, real estate and private credit across a range of scenarios for 2019-2025.
The report projects significant growth for the value of private markets of $5.5tn (best case), $4.9tn (base case) and $4.2tn (worst case) depending on how global economic conditions respond to the disruption caused by Covid-19.
Will Jackson-Moore, global leader for private equity, real assets and sovereign funds at PwC says,'The report highlights the continued emergence of private markets as a fast growing and highly impactful portion of global capital markets. Investors continue to look to the sector to deliver the yields that lower risk and more liquid asset classes struggle to match.
'Yet this is also an opportunity for private markets to take a lead on ESG and net zero commitments and demonstrate the impact they can make in public perception beyond public markets.'
Opportunities across asset classes
Even in the worst case scenario of a prolonged recession, the projections look ahead to growth of almost 50% up to 2025.
While private equity is very much "the asset class of the moment" there is evidence that there are significant opportunities for growth and returns in areas such as real estate, infrastructure and private credit.
Will Jackson-Moore says,'While opportunities for growth are out there, it is important to emphasise that returns will be harder to find and be more aggressively fought for. Managers will need to be innovative in their approach to value creation and respond swiftly to changing investors and governmental expectations as economies recover from the effects of the crisis.'
ESG and going beyond financial return
Will Jackson-Moore says,'Our research highlights the extent to which financial return is no longer the sole driver of private markets growth. ESG and Net Zero commitments now represent a significant source of value preservation and creation.
'Private market managers need to respond by looking at how to apply an ESG lens to investment strategy and product development. Whether it is in impact turnaround initiatives in which 'dirty' production facilities are turned green, or building strong commitment to diversity and inclusion at your organisation, these matters are no longer an overlay.'
Key Reforms Needed to Grow Albania's E-commerce Sector
A new World Bank Albania E-Commerce Diagnostic highlights key reforms needed to better leverage digital trade as opportunity for economic development.
E-commerce can be an important asset for Albania. Online sales channels allow businesses to reach more customers, at home and abroad. Customers gain from greater convenience and more choice. Sectors enabling e-commerce can create new jobs, including in technology companies, logistics and online payments.
During the COVID-19 pandemic, online markets are playing a particularly important role by allowing economic life to continue despite social distancing. The 2020 World Bank Enterprise Survey reveals that almost 20 percent of Albanian firms surveyed reported having either started or increased online business activity during the crisis.
To help Albania seize the digital trade opportunity, this new diagnostic identifies a roadmap of critical reforms in logistics and customs; digital connectivity; online payments; private sector capabilities and skills; and the e-commerce regulatory framework.
Digitalizing the Maritime Sector Set To Boost the Competitiveness of Global Trade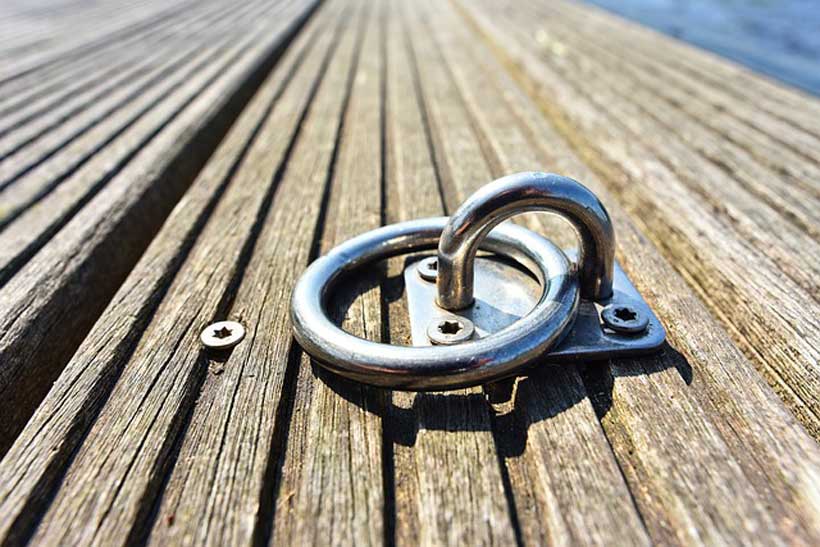 A new report launched today by the World Bank and the International Association of Ports and Harbors (IAPH) shows that better digital collaboration between private and public entities across the maritime supply chain will result in significant efficiency gains, safer and more resilient supply chains, and lower emissions.
Maritime transport carries over 90% of global merchandise trade, totaling some 11 billion tons of cargo per year. Digitalizing the sector would bring wide-ranging economic benefits and contribute to a stronger, more sustainable recovery.
Accelerating Digitalization: Critical Actions to Strengthen the Resilience of the Maritime Supply Chain describes how collaborative use of digital technology can help streamline all aspects of maritime transport, from cross-border processes and documentation to communications between ship and shore, with a special focus on ports.
The COVID-19 crisis has evidenced a key benefit of digitizing waterborne and landside operations: meeting the urgent needs to minimize human interaction and enhance the resilience of supply chains against future crises.
"In many of our client countries, inefficiencies in the maritime sector result in delays and higher logistics costs, with an adverse impact on the entire economy. Digitization gives us a unique chance to address this issue," noted Makhtar Diop, World Bank Vice President for Infrastructure. "Beyond immediate benefits to the maritime sector, digitalization will help countries participate more fully in the global economy, and will lead to better development outcomes."
IAPH Managing Director of Policy and Strategy, Dr Patrick Verhoeven, added: "the report's short and medium term measures to accelerate digitalization have the proven potential to improve supply chain resilience and efficiency whilst addressing potential risks related to cybersecurity. However, necessary policy reform is also vital. Digitalization is not just a matter of technology but, more importantly, of change management, data collaboration, and political commitment."
Although the International Maritime Organization (IMO) has made it mandatory for all its member countries to exchange key data electronically (the FAL convention), a recent IAPH survey reveals that only a third of over 100 responding ports comply with that requirement. The main barriers to digitalize cited by the ports were the legal framework in their countries or regions and persuading the multiple private-public stakeholders to collaborate, not the technology.
The report analyzes numerous technologies applied already by some from the world's leading port and maritime communities, including big data, the internet of things (IoT), fifth-generation technology (5G), blockchain solutions, wearable devices, unmanned aircraft systems, and other smart technology-based methods to improve performance and economic competitiveness.