WEF Initiative to Enable Equitable and Trusted Use of Data for Global Common Good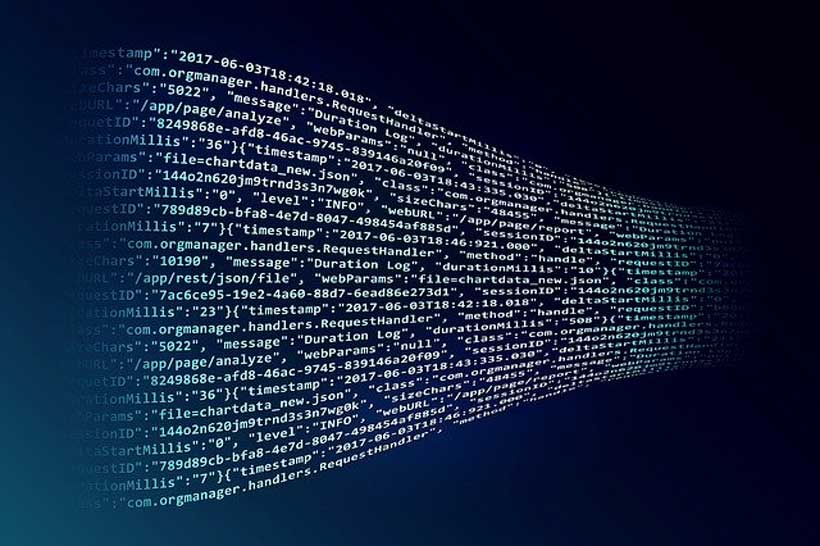 Governments, researchers and the healthcare industry have always relied on the insights data provides to make decisions that benefit the public good, a challenge emphasized by the COVID-19 pandemic. Looking to the future, data will be a major component of rebuilding the economy and responding to these issues.
With over 50 partners from 20 countries around the world, the Data for Common Purpose Initiative (DCPI) is building a foundational governance framework. The framework will refocus data policy and models towards common purposes that will enable differentiated permissioning of the same data, depending on context. Such flexible data governance models could enable government-led data exchanges that can promote a transition to a data-driven economy.
"Some 25 quintillion bytes of data are created each day. All of this information can yield powerful insights but we have not been able to access and use these data in a meaningful way," said Nadia Hewett, Project Lead, World Economic Forum. "This initiative aims to unlock data from existing siloes and create opportunities for both the public good and commercial benefit."
Historically, institutions and existing policy and regulatory models have attempted to balance data protection with business incentives. The DCPI will reorient governance to the realities of data sharing, developing a framework to enable access to data for intended and agreed upon purposes, without compromising individual privacy rights.
"It is impossible to foresee all the potential uses for data at the moment it is created or provided. Fourth Industrial Revolution technologies are on a path to enable differentiated permissioning of the same data, dependent upon permitted purposes. In collaboration with the global project community, the DCPI will co-design frameworks to ensure that a person's data cannot be used for non-permissioned purposes, that their rights are recognized and respected, and that economic benefits and risks are appropriately allocated across a more complete set of stakeholders," said Sheila Warren, Head of Data, Blockchain and Digital Assets, World Economic Forum.
By highlighting opportunities for unlocking data for common purposes, the DCPI aims to enable the repurposing and reuse of data across public and commercial sectors.
"Data for common good can only flourish if the Forum and DCPI can foster a data trust strategy and mindset. The actionable challenge is twofold. How can we agree on common principles to govern and protect data? How can we envision new ways of exchanging data that place the right value on data contributed by all? Addressing these challenges is key to unlocking the true value of data for a common purpose," said Sean Joyce, Global and US Cybersecurity, Privacy & Forensics Leader, PwC US.
This multi-year initiative will explore policy, technical and commercial enablers for a flexible and ethical data governance framework. In addition to incorporating best-in-class building blocks, such as policies, toolkits and protocols, the DCPI will pilot projects with public and private sector partners to test and inform its governance framework. These pilots extend across domains such as agriculture, energy, health, environment, mobility and others. This way, DCPI helps to advance the overall data field through what is otherwise individual and independent efforts or projects.
Key pilot projects include:
A pilot run by the Centre for the Fourth Industrial Revolution Colombia and the National Government is developing a first-of-its-kind, government-led data marketplace to more easily connect data contributors and consumers. The initiative is carried out in collaboration with the City of Medellin.
Meanwhile, the Centre for the Fourth Industrial Revolution Japan is working alongside the Government of Japan and private sector to explore data exchanges available to address challenges in public health, medicine and elderly care, and to extend applications to disaster prevention and traffic safety.
Located in Norway, the Centre for the Fourth Industrial Revolution Ocean use the advances in new technologies to improve the environmental footprint of ocean industries.
Collaborator quotes:
"Data exchanges can help people and societies get the most out of the digital age, unlocking value, driving economic growth and spreading the benefits more equitably. The Japanese government has been actively exploring the adoption of data exchanges and welcomes this important new global initiative," said Takuya Hirai, Minister for Digital Transformation, Government of Japan.
"The Data for Common Purpose Initiative is about finding new ways to unlock the power of data to solve global challenges. We look forward to helping shape an approach that empowers consumers, ensures they benefit from data-driven innovations, and encourages organizations to be accountable stewards of consumer data – protecting it and respecting privacy. Through DCPI, we have an opportunity to help unlock the potential benefits of levering data to support the growth of economies and the prosperity of consumers everywhere, while guarding their privacy rights," said Melissa McSherry, Senior Vice-President, Global Head of Data Products and Solutions, Visa.
"Our world is on the cusp of transformations in system architecture, governance and economic theory. In the new data-driven socioeconomic paradigm, our collective prosperity will ultimately rest on how effectively we are able to harness the power vested in data. Blockchain and the decentralized systems it supports will act as the critical catalysts that allow us to realize the benefits of DCPI without compromising the integrity of our social fabric," said Donald Bullers, Global Technical Lead, Elastos Foundation.
"A data-driven economy is needed now more than ever. The full value of data is essential to driving an economic rebound in the wake of COVID-19. People across the world, along with governments, civil society and the private sector, want to use data for public good. The World Economic Forum is uniquely placed to bring together the public and private sectors to co-create a governance framework that facilitates responsible data exchange and removes unintended policy barriers to its use," said Alice Gast, President, Imperial College London.
"The role that data plays in our economy and lives is increasing every day – the work done on the DCPI will play a key role in understanding how to build effective data marketplaces from both the technology and policy perspective. Fujitsu believes that Data is one of the main emerging components of the global economy and are happy to participate in this important initiative," said Catherine Mulligan, Vice-President and Chief Technology Officer, North and West Europe, Fujitsu Services.
"From the data marketplace approach, we are crowdsourcing the operational and regulatory frameworks of data exchange, preserving the protection of users' rights and promoting novel digital business models. In the long term, the initiative will mature the concept of data markets as a standard practice for public and private sector advancement, or even individual's growth," said Victor Muñoz, Presidential Advisor for Digital Transformation and Economic Affairs, Government of Colombia.
"Data policies and models that are developed should serve a common purpose to ensure the Fourth Industrial Revolution does not just benefit a select few but has social impact and addresses our country's challenges," said Khungeka Njobe, Group Executive, Business Excellence and Integration, Council for Scientific and Industrial Research (CSIR), South Africa, and Co-Lead of the Centre for the Fourth Industrial Revolution South Africa.
"We are excited about the prospects of sharing data for common purposes. In the financial services sector, we have seen the immense benefits of open-source data standards in making data shareable for a common purpose. Open-source data standards enable the use of technology to easily share data between financial institutions and regulators for the common purpose of achieving financial stability through transparency," said Diana Paredes, Chief Executive Officer and Co-Founder, Suade.
"In combating emissions, plastic waste and overfishing, we need to engage and mobilize key players. We are already working with several committed partners in industry, science, conservation and government. The Data for Common Purpose Initiative gives us a solid platform to work from, both in developing content but not the least to engage with ambitious partners from all sectors," said Bjørn Tore Markussen, Chief Executive Officer, C4IR Ocean, Centre for the Fourth Industrial Revolution, Norway.
This initiative builds on the work undertaken at the World Economic Forum's Centre for the Fourth Industrial Revolution over the past two years and is a significant step forward to ensuring that the Fourth Industrial Revolution benefits everyone.
'Reset Earth': Animation film & mobile game bring Gen Z into protecting ozone layer
'Reset Earth' is an innovative educational platform for adolescents about the fundamental role of the ozone layer in protecting the planet. The platform launches on World Education Day (January 24th) with an original animation film that explores options for collective positive action. The film's plot continues in a challenging mobile game for Android and IOS (February 10th). The platform is initiated by United Nations Ozone Secretariat to sustain the protection of the ozone layer through the sensitization and engagement of Gen Z.
Ozone-depleting substances (ODSs) like CFCs, HFCs, HCFCs have been widely used throughout the 20th century, mostly for refrigeration, in air conditioners and aerosol sprays. ODSs threaten the earth's upper atmosphere, drive up temperatures and account for close to 11 per cent of total warming emissions to date. Since the 1980s, the international community has acted to protect the ozone layer by banning or strictly restricting the use and production of such super greenhouse effect gases. Consequently, the Antarctic ozone is expected to close by the 2060s (without action, it might have been 40 per cent larger by now) and other regions will return to 1980s values even earlier.
Meg Seki, Acting Executive Secretary of the Ozone Secretariat, said, "The protection of the ozone layer cannot be considered a done deal. It must be a continuous effort by us and by future generations. If our children learn about the grim consequences of a ruined ozone layer, they will act to keep it only as part of a fantasy game."
Reset Earth begins a year-long education initiative by the Secretariat to raise awareness and inspire action among adolescents and parents about global ozone protection. Immersive, educational and thought-provoking, Reset Earth conveys a positive message around what can be achieved through collective action and cultivates a sense of environmental responsibility and ownership amongst the youth.
The Reset Earth animation film is set in a dystopian post-apocalyptic world in 2084, where the ozone layer has been completely ruined and human life is under threat from an unstoppable virus called "The Grow". It is the story of three teenagers who team up in an epic time-travel adventure to save the planet and what's left of human life. Their mission is to find out what caused the "The Grow". They travel back to critical historical moments in the story of the mysterious 'ozone layer", essential to stopping the virus, and learning as they go about the fundamental role it plays in protecting the health wellbeing of the planet. To save the ozone layer, they must jump back in time to ensure the signing of the Montreal Protocol agreement.
The Reset Earth mobile game is a single player platform game, combining a retro graphics style and hand-drawn artwork and aligned with the film's storyline. Players – whether adolescent gamers or their parents – switch between characters and utilize their unique abilities throughout four levels of the game. Through unlocking puzzles, players learn about environmental history and the science of protecting the planet.
Does Buying a Chinese Smartphone Pose a Privacy Risk?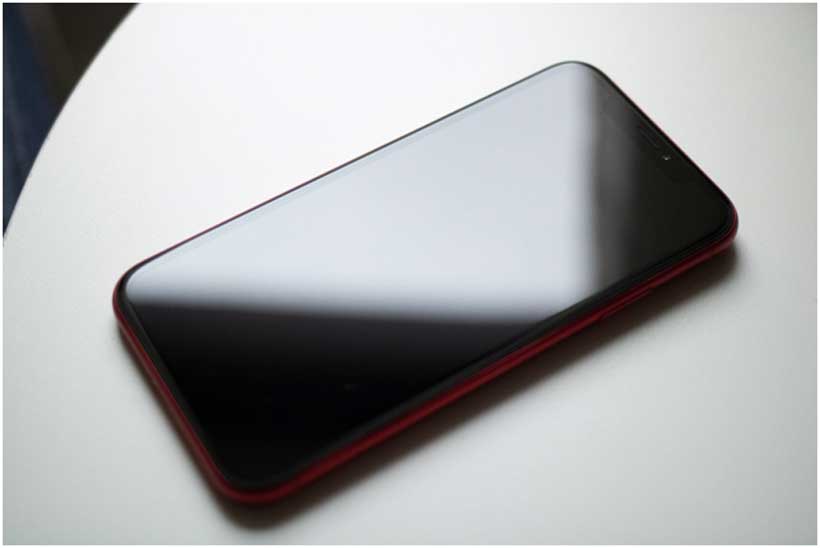 Chinese smartphones have garnered a pretty bad privacy reputation in the last few years, which stems from several issues, such as lack of consumers' trust and the fact that global political events have not really been in China's favor. Somewhere around the mid-2010s though, China's global image changed a lot for the better, especially with their appearance in the smartphone industry and when it comes to advances in 4G and 5G technology.
The smartphone industry is one of the fastest growing sectors in the global technology industry. Particularly in the last decade, which gave us the smartphone revolution, global device sales have skyrocketed from just 100 million in 2007, to over 1.5 billion today. Smartphones are also the most popular way through which people access the internet, which makes this sector critical for tech companies.
14 years ago now, we experienced the launch of the first Apple iPhone in 2007, which would undoubtedly mark the beginning of a new Information Age. As the years went by, we have seen big players such as Samsung entering the market, as well as most recently Chinese companies like Huawei and Xiaomi eating up global market share with their very affordable smartphones. It isn't just Huawei and Xiaomi, though, let's not forget Oppo and Vivo too, who have held small but stable market share, even gaining popularity in the United States.
Apple never really took off in China like it did in the rest of the world, as the nation favoured national production and local brand loyalty, but Apple has always been in demand there. Outside of China though, Apple had absolutely dominated the smartphone market for a long time with the entire world anxiously awaiting their next press conference, and what their new iPhone would be like. The market dominance then switched hands between Apple and Samsung for a few years, with Samsung being dominant most of the time.
Now, however, the global smartphone market has changed. With so much competition on the horizon (Samsung, Xiaomi, Huawei), as well as Apple charging very lofty prices for their latest offerings (and having lost some of their charm along the way with radical design changes), Chinese players have adapted and grasped a firm hold on the market for the foreseeable future. Offering familiar minimalist design approaches that Apple is known for, as well as having totally revamped their marketing, Chinese smartphone brands are now a true contender to the established giants. Ultimately, the most important target market for Chinese smartphones is the US and EU markets.
There is a big problem there though, it looks like there are serious privacy issues that plague Chinese smartphones and their reputation. Let's look into this below.
What Is The Problem With Chinese Smartphone Brands?
With news of Huawei being banned (Xiaomi is also blacklisted) from Western countries, their reputation is not in a good place. Today, there are many Chinese smartphone brands available, with Huawei and Xiaomi being the most recognizable internationally -the ones that have sold the most outside of China. Some of the other 'budget' brands are Honor and Realme, for example, which may not be known to most people. There are many more Chinese smartphone brands, but way too many to list.
With so much political tension between the US and China, what does this mean if you are planning to buy/already own a Chinese smartphone? Unfortunately, it is a fact that Chinese smartphones have experienced many privacy and security related issues with their devices, which fall into the categories;
Pre-installed spyware
Malware vulnerabilities
Data theft
Hardware 'Backdoors'
Weak encryption
Beyond pre-installed malicious software in Chinese smartphones, there are additional risks from installing very popular Chinese-made social media apps, such as;
Takeaways For Your General Smartphone Security
Having covered why there is so much negative buzz around Chinese smartphones and their privacy risks, let's remember that a lot of it comes from the political tension between China and the US. There have been countless allegations of spying, hacking and data risks. Beyond this, there is a more important fact for the regular user. It is that Chinese phones are Android-based, which has a much larger user base and is as such more susceptible to attacks.
Let's emphasize one thing; yes, that doesn't mean that these devices are safe, but what is safe nowadays? Should this deter you, a regular citizen, from buying a Chinese smartphone? It is difficult to say what is considered 'safe' nowadays, and depends a lot on who you are and whether your data is so sensitive that governments will try to access your phone (for most people, this is not an issue).
However, for the privacy conscious individuals out there, there are some things you must implement for your safety and peace of mind, no matter what kind of device you use, or which country it comes from;
Always use a trustworthy Virtual Private Network, or VPN
Consider that iOS may be safer than Android overall
Make sure that you have a strong password on your phone
Ensure that you have multi-factor authentication at every juncture
Do not share sensitive information online if possible
Always keep your smartphone software up-to-date
Never download unverified software, or access third-party app stores
Earth Observation Data Could Represent A Billion-Dollar Opportunity For Africa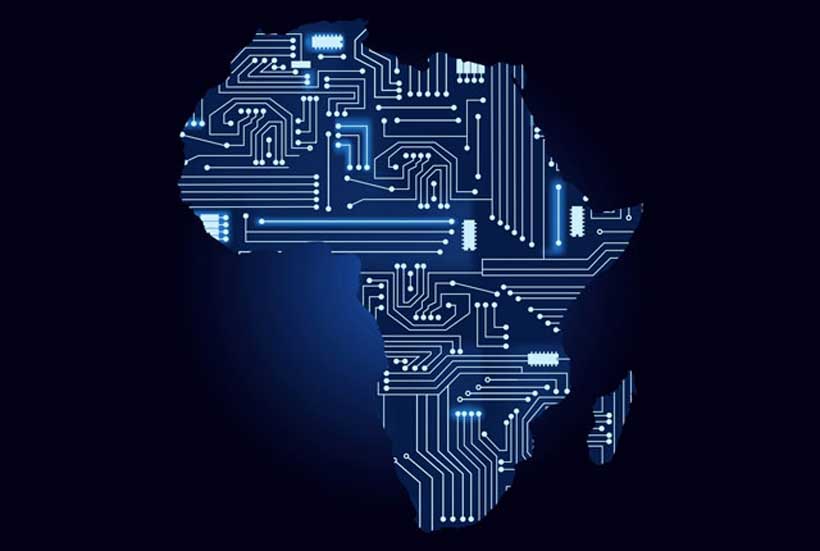 Earth observation [EO] data provides a billion-dollar opportunity for economies on the African continent, one that could create jobs and build new resilience after COVID-19.
The newly released report Unlocking the Potential of Earth Observation to address Africa's critical challenges lays out the multiple economic benefits from EO data. The report was written in collaboration with Digital Earth Africa, an initiative that is a world first in providing freely accessible data that maps the entire African continent.
This report marks the first known time the potential impact of EO for Africa has been quantified. According to estimates, EO could be worth up to $2 billion a year thanks to:
1. A strengthened EO industry. Improved use of EO data could lead to an extra $500 million in yearly EO sales along with new job opportunities and increased fiscal revenues.
2. Boosted agricultural productivity. Better data could potentially be worth an extra $900 million a year, thanks to water savings and productivity gains for farmers, not to mention reduced pesticide usage.
3. Better regulation of gold mining activity. Data allows countries to crack down on illegal mining, providing a potential savings of at least $900 million from reduced environmental damage and fiscal evasion.
The report shows the opportunity available in EO data to strengthen economies and reach sustainability goals. EO data can help governments make more informed decisions regarding water, agriculture, food security and urbanization. Advancing new collaborations between public and private efforts can incentivize data sharing to develop EO industries on the continent even further.
Dr Adam Lewis, Managing Director of the Digital Earth Program welcomes the findings of the report as the first of its kind to quantify the potential benefits of the program. "Through collaboration with key partners both within Africa and across the globe, we have made significant progress in turning this potential into a reality. Over the last 12 months the program has met a number of milestones in improving access to data and services within Africa. Working with Amazon Web Services as well as international space agencies and the private sector, we have been able to provide access to locally stored analysis-ready satellite data within Africa." Adam said.
"We are proud to support Digital Earth Africa's efforts to make Earth observation data more easily accessible to African nations," said Ana Pinheiro Privette, Lead for Amazon Sustainability Data Initiative. "Through the Amazon Sustainability Data Initiative, Amazon is making available petabytes of Earth observation data, which provide valuable insights for communities to manage climate impacts including increased floods and droughts."
Valuing the impact of EO is an emerging practice globally, with recent reports covering the Asia Pacific, Australia, the European Union and the UK, but this is the first such report for Africa. The report was developed following examination of the readiness of African countries to effectively and efficiently grow their geospatial capabilities, integrated with study of the potential economic benefit of EO data adoption on specific sustainable development focus areas.