WEF Initiative to Enable Equitable and Trusted Use of Data for Global Common Good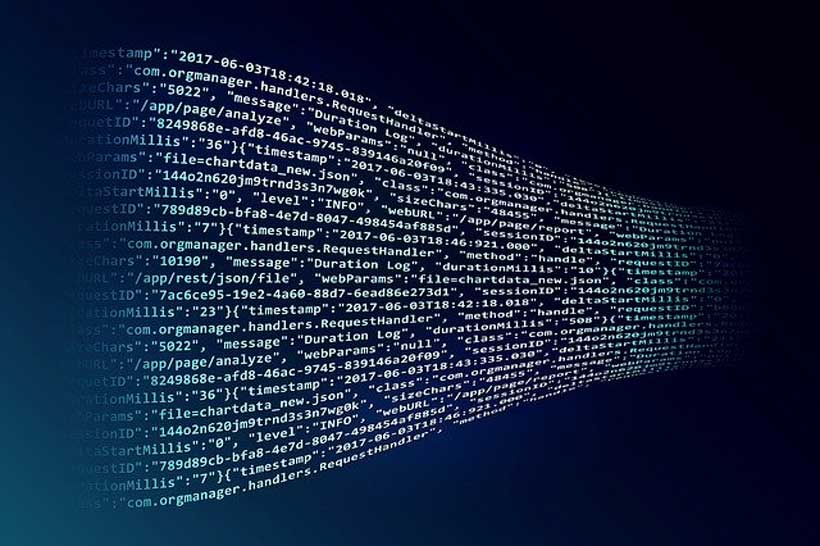 Governments, researchers and the healthcare industry have always relied on the insights data provides to make decisions that benefit the public good, a challenge emphasized by the COVID-19 pandemic. Looking to the future, data will be a major component of rebuilding the economy and responding to these issues.
With over 50 partners from 20 countries around the world, the Data for Common Purpose Initiative (DCPI) is building a foundational governance framework. The framework will refocus data policy and models towards common purposes that will enable differentiated permissioning of the same data, depending on context. Such flexible data governance models could enable government-led data exchanges that can promote a transition to a data-driven economy.
"Some 25 quintillion bytes of data are created each day. All of this information can yield powerful insights but we have not been able to access and use these data in a meaningful way," said Nadia Hewett, Project Lead, World Economic Forum. "This initiative aims to unlock data from existing siloes and create opportunities for both the public good and commercial benefit."
Historically, institutions and existing policy and regulatory models have attempted to balance data protection with business incentives. The DCPI will reorient governance to the realities of data sharing, developing a framework to enable access to data for intended and agreed upon purposes, without compromising individual privacy rights.
"It is impossible to foresee all the potential uses for data at the moment it is created or provided. Fourth Industrial Revolution technologies are on a path to enable differentiated permissioning of the same data, dependent upon permitted purposes. In collaboration with the global project community, the DCPI will co-design frameworks to ensure that a person's data cannot be used for non-permissioned purposes, that their rights are recognized and respected, and that economic benefits and risks are appropriately allocated across a more complete set of stakeholders," said Sheila Warren, Head of Data, Blockchain and Digital Assets, World Economic Forum.
By highlighting opportunities for unlocking data for common purposes, the DCPI aims to enable the repurposing and reuse of data across public and commercial sectors.
"Data for common good can only flourish if the Forum and DCPI can foster a data trust strategy and mindset. The actionable challenge is twofold. How can we agree on common principles to govern and protect data? How can we envision new ways of exchanging data that place the right value on data contributed by all? Addressing these challenges is key to unlocking the true value of data for a common purpose," said Sean Joyce, Global and US Cybersecurity, Privacy & Forensics Leader, PwC US.
This multi-year initiative will explore policy, technical and commercial enablers for a flexible and ethical data governance framework. In addition to incorporating best-in-class building blocks, such as policies, toolkits and protocols, the DCPI will pilot projects with public and private sector partners to test and inform its governance framework. These pilots extend across domains such as agriculture, energy, health, environment, mobility and others. This way, DCPI helps to advance the overall data field through what is otherwise individual and independent efforts or projects.
Key pilot projects include:
A pilot run by the Centre for the Fourth Industrial Revolution Colombia and the National Government is developing a first-of-its-kind, government-led data marketplace to more easily connect data contributors and consumers. The initiative is carried out in collaboration with the City of Medellin.
Meanwhile, the Centre for the Fourth Industrial Revolution Japan is working alongside the Government of Japan and private sector to explore data exchanges available to address challenges in public health, medicine and elderly care, and to extend applications to disaster prevention and traffic safety.
Located in Norway, the Centre for the Fourth Industrial Revolution Ocean use the advances in new technologies to improve the environmental footprint of ocean industries.
Collaborator quotes:
"Data exchanges can help people and societies get the most out of the digital age, unlocking value, driving economic growth and spreading the benefits more equitably. The Japanese government has been actively exploring the adoption of data exchanges and welcomes this important new global initiative," said Takuya Hirai, Minister for Digital Transformation, Government of Japan.
"The Data for Common Purpose Initiative is about finding new ways to unlock the power of data to solve global challenges. We look forward to helping shape an approach that empowers consumers, ensures they benefit from data-driven innovations, and encourages organizations to be accountable stewards of consumer data – protecting it and respecting privacy. Through DCPI, we have an opportunity to help unlock the potential benefits of levering data to support the growth of economies and the prosperity of consumers everywhere, while guarding their privacy rights," said Melissa McSherry, Senior Vice-President, Global Head of Data Products and Solutions, Visa.
"Our world is on the cusp of transformations in system architecture, governance and economic theory. In the new data-driven socioeconomic paradigm, our collective prosperity will ultimately rest on how effectively we are able to harness the power vested in data. Blockchain and the decentralized systems it supports will act as the critical catalysts that allow us to realize the benefits of DCPI without compromising the integrity of our social fabric," said Donald Bullers, Global Technical Lead, Elastos Foundation.
"A data-driven economy is needed now more than ever. The full value of data is essential to driving an economic rebound in the wake of COVID-19. People across the world, along with governments, civil society and the private sector, want to use data for public good. The World Economic Forum is uniquely placed to bring together the public and private sectors to co-create a governance framework that facilitates responsible data exchange and removes unintended policy barriers to its use," said Alice Gast, President, Imperial College London.
"The role that data plays in our economy and lives is increasing every day – the work done on the DCPI will play a key role in understanding how to build effective data marketplaces from both the technology and policy perspective. Fujitsu believes that Data is one of the main emerging components of the global economy and are happy to participate in this important initiative," said Catherine Mulligan, Vice-President and Chief Technology Officer, North and West Europe, Fujitsu Services.
"From the data marketplace approach, we are crowdsourcing the operational and regulatory frameworks of data exchange, preserving the protection of users' rights and promoting novel digital business models. In the long term, the initiative will mature the concept of data markets as a standard practice for public and private sector advancement, or even individual's growth," said Victor Muñoz, Presidential Advisor for Digital Transformation and Economic Affairs, Government of Colombia.
"Data policies and models that are developed should serve a common purpose to ensure the Fourth Industrial Revolution does not just benefit a select few but has social impact and addresses our country's challenges," said Khungeka Njobe, Group Executive, Business Excellence and Integration, Council for Scientific and Industrial Research (CSIR), South Africa, and Co-Lead of the Centre for the Fourth Industrial Revolution South Africa.
"We are excited about the prospects of sharing data for common purposes. In the financial services sector, we have seen the immense benefits of open-source data standards in making data shareable for a common purpose. Open-source data standards enable the use of technology to easily share data between financial institutions and regulators for the common purpose of achieving financial stability through transparency," said Diana Paredes, Chief Executive Officer and Co-Founder, Suade.
"In combating emissions, plastic waste and overfishing, we need to engage and mobilize key players. We are already working with several committed partners in industry, science, conservation and government. The Data for Common Purpose Initiative gives us a solid platform to work from, both in developing content but not the least to engage with ambitious partners from all sectors," said Bjørn Tore Markussen, Chief Executive Officer, C4IR Ocean, Centre for the Fourth Industrial Revolution, Norway.
This initiative builds on the work undertaken at the World Economic Forum's Centre for the Fourth Industrial Revolution over the past two years and is a significant step forward to ensuring that the Fourth Industrial Revolution benefits everyone.
An App to Ease Safety QR Check-Ins Wins the 2021 APEC App Challenge
An app that makes it easy for people in the region to do their safety QR code check-ins, developed and designed by a team from Australia, has won the 2021 APEC App Challenge, held on the eve of the 2021 APEC Ministers Responsible for Trade meeting (MRT). The announcement was made by Damien O'Connor, New Zealand's Minister for Trade and Export Growth, who chaired the meeting.
In its fifth year, the APEC App Challenge asked software developers and designers from across the region to build new mobile and web tools that can help the revival of the tourism sector and promote a safe and trustworthy travel environment, especially as the APEC region prepares for a resumption of travel.
The APEC 2021 host economy, New Zealand, has based the competition on a key priority for the forum this year: pursuing innovation and a digitally enabled recovery.
"As member economies work to facilitate the movement of people around the region, it is important to pursue digital tools that support the resumption of travel—when the time is right," said Minister O'Connor.
"The safe resumption of cross-border travel will be critical to the region's recovery," Minister O'Connor said. "Returning to sustainable tourism numbers will support a wide range of businesses, boost employment, and underpin inclusive growth."
Bryce Cronin and Saira Ambrose, who are from Australia, developed the OneQR Check-In app to help travelers scan and complete their safety check-ins quicker no matter the destination in the region. The winning team will receive a prize of USD 4,000.
"Around the region, people now need to do a safety check-in using a QR code before entering a venue," said Ambrose. "As we prepare for a safe resumption of travel, QR check-ins will play an even more prominent role."
The app works by showing travelers what QR check-in app they need to use or install when they travel to a different location. If the local check-in app has been installed on the traveler's phone, OneQR will redirect travelers to the app. If not, OneQR will direct travelers to the phone's app store to install the local safety check-in app.
"We believe that the safety check-in process should be quick, easy and simple," Cronin explained. "Our app aims to assure travelers and hopefully contribute to building back the confidence of the tourism sector both for businesses and travelers."
Held virtually from 14 May to 5 June, the coding competition, supported by The Asia Foundation and Google, attracted 170 participants from 13 APEC member economies.
Seirios, an app to help travelers rediscover local attractions with a COVID-19 safety rating, by an Australian team won second prize. Wanderer, an app that offers a safer shopping experience, by a Malaysian team won the third prize of the 2021 APEC App Challenge. The developers of Seirios and Wanderer will receive USD 3,000 and USD 2,000, respectively.
"The APEC App Challenge is not only a creative competition for young software developers and designers," said Dr Rebecca Sta Maria, Executive Director of the APEC Secretariat, "it is a critical measure for addressing the current challenges within APEC where we need to bring together various stakeholders in the region, including the youth, to solve the biggest economic and health crisis of our generation, together."
"This year's App Challenge has highlighted an issue we've all been wondering about: how can we help generate income in communities that are heavily reliant on tourism and have been hit hard by the pandemic?" said John Karr, The Asia Foundation's Senior Director of Technology Programs. "Participants have developed a range of solutions that highlight the ability of digital tools to help people discover safer and more local recreation opportunities, and—where it's possible—get people moving again."
"Tourism is vital to local economies and livelihoods across Asia-Pacific, and the impact of the pandemic has hit regional communities and small business owners especially hard," said Scott Beaumont, President of Google Asia-Pacific. "There is a long road to recovery, but technology can help the industry rebuild and emerge stronger—and these brilliant developers are showing us the way."
Commission proposes a trusted and secure Digital Identity for all Europeans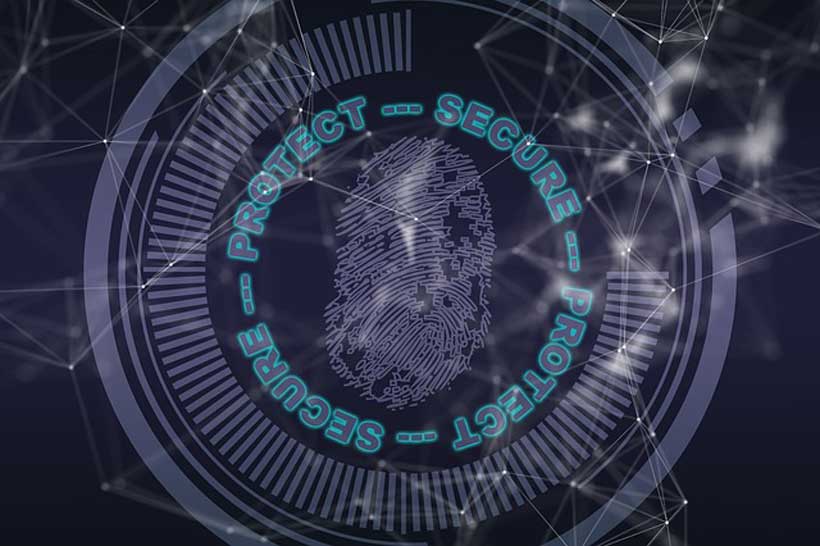 The Commission today proposed a framework for a European Digital Identity which will be available to all EU citizens, residents, and businesses in the EU. Citizens will be able to prove their identity and share electronic documents from their European Digital Identity wallets with the click of a button on their phone. They will be able to access online services with their national digital identification, which will be recognised throughout Europe. Very large platforms will be required to accept the use of European Digital Identity wallets upon request of the user, for example to prove their age. Use of the European Digital Identity wallet will always be at the choice of the user.
Margrethe Vestager, Executive Vice-President for a Europe Fit for the Digital Age said: "The European digital identity will enable us to do in any Member State as we do at home without any extra cost and fewer hurdles. Be that renting a flat or opening a bank account outside of our home country. And do this in a way that is secure and transparent. So that we will decide how much information we wish to share about ourselves, with whom and for what purpose. This is a unique opportunity to take us all further into experiencing what it means to live in Europe, and to be European."
Commissioner for Internal Market Thierry Breton said: "EU citizens not only expect a high level of security but also convenience whether they are dealing with national administrations such as to submit a tax return or to enroll at a European university where they need official identification. The European Digital Identity wallets offer a new possibility for them to store and use data for all sorts of services, from checking in at the airport to renting a car. It is about giving a choice to consumers, a European choice. Our European companies, large and small, will also benefit from this digital identity, they will be able to offer a wide range of new services since the proposal offers a solution for secure and trusted identification services."
The European Digital Identity framework
Under the new Regulation, Member States will offer citizens and businesses digital wallets that will be able to link their national digital identities with proof of other personal attributes (e.g. driving licence, diplomas, bank account). These wallets may be provided by public authorities or by private entities, provided they are recognised by a Member State.
The new European Digital Identity Wallets will enable all Europeans to access services online without having to use private identification methods or unnecessarily sharing personal data. With this solution they will have full control of the data they share.
The European Digital Identity will be:
Available to anyone who wants to use it: Any EU citizen, resident, and business in the Union who would like to make use of the European Digital Identity will be able to do so.
Widely useable: The European Digital Identity wallets will be useable widely as a way either to identify users or to prove certain personal attributes, for the purpose of access to public and private digital services across the Union.
Users in control of their data: The European Digital Identity wallets will enable people to choose which aspects of their identity, data and certificates they share with third parties, and to keep track of such sharing. User control ensures that only information that needs to be shared will be shared.
To make it a reality as soon as possible, the proposal is accompanied by a Recommendation. The Commission invites Member States to establish a common toolbox by September 2022 and to start the necessary preparatory work immediately. This toolbox should include the technical architecture, standards and guidelines for best practices.
Next Steps
In parallel to the legislative process, the Commission will work with Member States and the private sector on technical aspects of the European Digital Identity. Through the Digital Europe Programme, the Commission will support the implementation of the European Digital Identity framework, and many Member States have foreseen projects for the implementation of the e-government solutions, including the European Digital Identity in their national plans under the Recovery and Resilience Facility.
Background
The Commission's 2030 Digital Compass sets out a number of targets and milestones which the European Digital Identity will help achieve. For example, by 2030, all key public services should be available online, all citizens will have access to electronic medical records; and 80% citizens should use an eID solution.
For this initiative, the Commission builds on the existing cross-border legal framework for trusted digital identities, the European electronic identification and trust services initiative (eIDAS Regulation). Adopted in 2014, it provides the basis for cross-border electronic identification, authentication and website certification within the EU. Already about 60% of Europeans can benefit from the current system.
However, there is no requirement for Member States to develop a national digital ID and to make it interoperable with the ones of other Member States, which leads to high discrepancies between countries. The current proposal will address these shortcomings by improving the effectiveness of the framework and extending its benefits to the private sector and to mobile use.
Carbon neutral nickel and tokens – Russian Norilsk Nickel 2021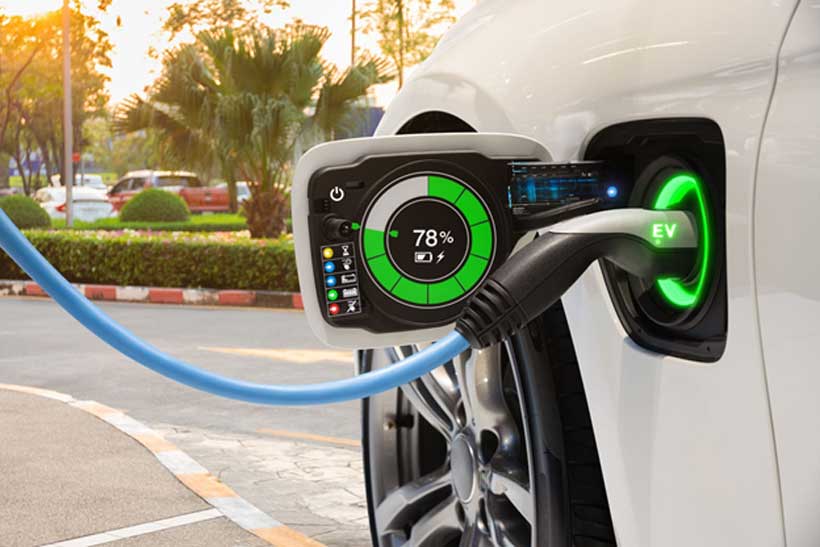 Russian mining giant Norilsk Nickel plans to produce the first batch of carbon neutral nickel this year and is expanding its participation in blockchain platforms, company officials said.
Over the past two years, Norilsk Nickel has reduced its carbon footprint by more than 70,000 tonnes and plans to produce the first batch of carbon-neutral nickel in the near future, Interros head Sergey Batekhin told reporters.
Interros, Norilsk Nickel's largest shareholder.
The "green" status of these products of the company will not be ensured by offsets, but through a certain set of measures that made it possible to offset the carbon footprint of this batch. In early June, the company's board of directors approved a new environmental strategy aimed at further reducing emissions and improving energy efficiency. At present, Norilsk Nickel is in the lower segment of the global indicators of the intensity of greenhouse gas emissions and is the leader in the use of renewable energy sources: in 2020, the share of electricity obtained from renewable sources amounted to 46% for the group as a whole. According to Batekhin, the carbon neutral metal will be in demand by the world's most demanding manufacturers such as Tesla, Apple and others, especially in anticipation of the carbon tax that the EU plans to introduce from 2023.
This is also facilitated by additional projects that could be operational by 2025, further reducing the carbon footprint. For example, the transition of a part of mining equipment to NGV fuel.
Norilsk Nickel is preparing to build an LNG plant. The project is expected to be completed within 3-4 years. The commissioning of the plant will be synchronized with the peak of the use of large equipment in mining pits in 2024-25.
Interros also entered the consortium of investors for the Atomyze blockchain platform, Batekhin said.
Atomyze deals with the tokenization of physical assets, that is, the translation of them into digital form. One of the first issuers of Atomyze was Norilsk Nickel, which last year issued tokens for its metals on this platform. Tokens are actively traded on the London and Frankfurt stock exchanges; they are planned to be placed on other world platforms. "Own platforms for tokenization are an element of a full-fledged infrastructure of the digital economy, which is important from the point of view of ensuring digital equality of Russia with the world's largest economies," Batekhin said. The Atomyze platform exists in American and Swiss jurisdictions pending permission from the Central Bank of Russia. At the end of May, the Russian Union of Industrialists and Entrepreneurs asked the Central Bank to speed up the licensing of tokenization platforms in Russia.
Earlier, Norilsk Nickel, the world's largest producer of palladium and nickel, has issued the first tokens involving metal contracts to its major industrial partners Traxys SA and Umicore SA.
Norilsk Nickel was one of the first in the industry and in the world to launch this mechanism.
Atomyze uses Distributed Ledger Technology (DLT) to tokenize assets in digital form providing accessibility, reducing costs, and increasing transparency. GPF, the platform's first client, is issuing tokens covering the whole range of metals produced by Nornickel — via the Atomyze tokenization platform operated by Tokentrust AG.