WEF Initiative to Enable Equitable and Trusted Use of Data for Global Common Good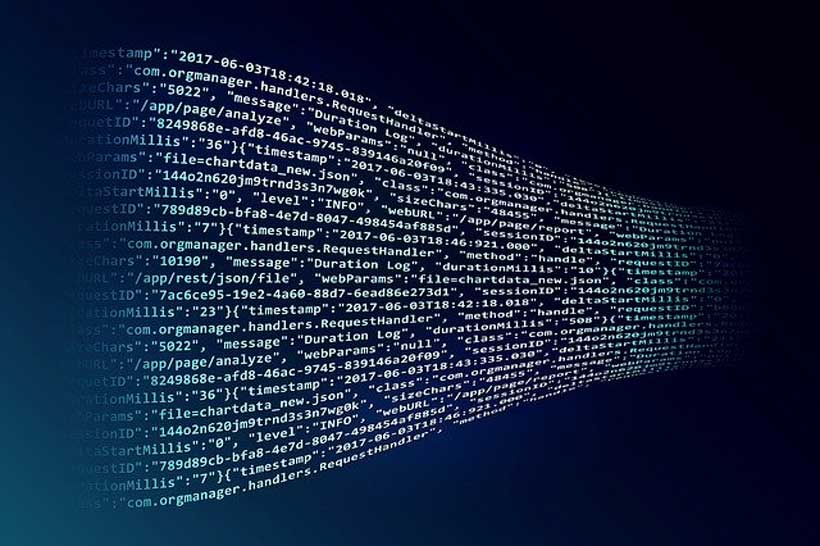 Governments, researchers and the healthcare industry have always relied on the insights data provides to make decisions that benefit the public good, a challenge emphasized by the COVID-19 pandemic. Looking to the future, data will be a major component of rebuilding the economy and responding to these issues.
With over 50 partners from 20 countries around the world, the Data for Common Purpose Initiative (DCPI) is building a foundational governance framework. The framework will refocus data policy and models towards common purposes that will enable differentiated permissioning of the same data, depending on context. Such flexible data governance models could enable government-led data exchanges that can promote a transition to a data-driven economy.
"Some 25 quintillion bytes of data are created each day. All of this information can yield powerful insights but we have not been able to access and use these data in a meaningful way," said Nadia Hewett, Project Lead, World Economic Forum. "This initiative aims to unlock data from existing siloes and create opportunities for both the public good and commercial benefit."
Historically, institutions and existing policy and regulatory models have attempted to balance data protection with business incentives. The DCPI will reorient governance to the realities of data sharing, developing a framework to enable access to data for intended and agreed upon purposes, without compromising individual privacy rights.
"It is impossible to foresee all the potential uses for data at the moment it is created or provided. Fourth Industrial Revolution technologies are on a path to enable differentiated permissioning of the same data, dependent upon permitted purposes. In collaboration with the global project community, the DCPI will co-design frameworks to ensure that a person's data cannot be used for non-permissioned purposes, that their rights are recognized and respected, and that economic benefits and risks are appropriately allocated across a more complete set of stakeholders," said Sheila Warren, Head of Data, Blockchain and Digital Assets, World Economic Forum.
By highlighting opportunities for unlocking data for common purposes, the DCPI aims to enable the repurposing and reuse of data across public and commercial sectors.
"Data for common good can only flourish if the Forum and DCPI can foster a data trust strategy and mindset. The actionable challenge is twofold. How can we agree on common principles to govern and protect data? How can we envision new ways of exchanging data that place the right value on data contributed by all? Addressing these challenges is key to unlocking the true value of data for a common purpose," said Sean Joyce, Global and US Cybersecurity, Privacy & Forensics Leader, PwC US.
This multi-year initiative will explore policy, technical and commercial enablers for a flexible and ethical data governance framework. In addition to incorporating best-in-class building blocks, such as policies, toolkits and protocols, the DCPI will pilot projects with public and private sector partners to test and inform its governance framework. These pilots extend across domains such as agriculture, energy, health, environment, mobility and others. This way, DCPI helps to advance the overall data field through what is otherwise individual and independent efforts or projects.
Key pilot projects include:
A pilot run by the Centre for the Fourth Industrial Revolution Colombia and the National Government is developing a first-of-its-kind, government-led data marketplace to more easily connect data contributors and consumers. The initiative is carried out in collaboration with the City of Medellin.
Meanwhile, the Centre for the Fourth Industrial Revolution Japan is working alongside the Government of Japan and private sector to explore data exchanges available to address challenges in public health, medicine and elderly care, and to extend applications to disaster prevention and traffic safety.
Located in Norway, the Centre for the Fourth Industrial Revolution Ocean use the advances in new technologies to improve the environmental footprint of ocean industries.
Collaborator quotes:
"Data exchanges can help people and societies get the most out of the digital age, unlocking value, driving economic growth and spreading the benefits more equitably. The Japanese government has been actively exploring the adoption of data exchanges and welcomes this important new global initiative," said Takuya Hirai, Minister for Digital Transformation, Government of Japan.
"The Data for Common Purpose Initiative is about finding new ways to unlock the power of data to solve global challenges. We look forward to helping shape an approach that empowers consumers, ensures they benefit from data-driven innovations, and encourages organizations to be accountable stewards of consumer data – protecting it and respecting privacy. Through DCPI, we have an opportunity to help unlock the potential benefits of levering data to support the growth of economies and the prosperity of consumers everywhere, while guarding their privacy rights," said Melissa McSherry, Senior Vice-President, Global Head of Data Products and Solutions, Visa.
"Our world is on the cusp of transformations in system architecture, governance and economic theory. In the new data-driven socioeconomic paradigm, our collective prosperity will ultimately rest on how effectively we are able to harness the power vested in data. Blockchain and the decentralized systems it supports will act as the critical catalysts that allow us to realize the benefits of DCPI without compromising the integrity of our social fabric," said Donald Bullers, Global Technical Lead, Elastos Foundation.
"A data-driven economy is needed now more than ever. The full value of data is essential to driving an economic rebound in the wake of COVID-19. People across the world, along with governments, civil society and the private sector, want to use data for public good. The World Economic Forum is uniquely placed to bring together the public and private sectors to co-create a governance framework that facilitates responsible data exchange and removes unintended policy barriers to its use," said Alice Gast, President, Imperial College London.
"The role that data plays in our economy and lives is increasing every day – the work done on the DCPI will play a key role in understanding how to build effective data marketplaces from both the technology and policy perspective. Fujitsu believes that Data is one of the main emerging components of the global economy and are happy to participate in this important initiative," said Catherine Mulligan, Vice-President and Chief Technology Officer, North and West Europe, Fujitsu Services.
"From the data marketplace approach, we are crowdsourcing the operational and regulatory frameworks of data exchange, preserving the protection of users' rights and promoting novel digital business models. In the long term, the initiative will mature the concept of data markets as a standard practice for public and private sector advancement, or even individual's growth," said Victor Muñoz, Presidential Advisor for Digital Transformation and Economic Affairs, Government of Colombia.
"Data policies and models that are developed should serve a common purpose to ensure the Fourth Industrial Revolution does not just benefit a select few but has social impact and addresses our country's challenges," said Khungeka Njobe, Group Executive, Business Excellence and Integration, Council for Scientific and Industrial Research (CSIR), South Africa, and Co-Lead of the Centre for the Fourth Industrial Revolution South Africa.
"We are excited about the prospects of sharing data for common purposes. In the financial services sector, we have seen the immense benefits of open-source data standards in making data shareable for a common purpose. Open-source data standards enable the use of technology to easily share data between financial institutions and regulators for the common purpose of achieving financial stability through transparency," said Diana Paredes, Chief Executive Officer and Co-Founder, Suade.
"In combating emissions, plastic waste and overfishing, we need to engage and mobilize key players. We are already working with several committed partners in industry, science, conservation and government. The Data for Common Purpose Initiative gives us a solid platform to work from, both in developing content but not the least to engage with ambitious partners from all sectors," said Bjørn Tore Markussen, Chief Executive Officer, C4IR Ocean, Centre for the Fourth Industrial Revolution, Norway.
This initiative builds on the work undertaken at the World Economic Forum's Centre for the Fourth Industrial Revolution over the past two years and is a significant step forward to ensuring that the Fourth Industrial Revolution benefits everyone.
Choosing the Best Engine Hoist for your Garage
An engine hoist is an extremely valuable piece of equipment. It will allow you to remove an engine from a vehicle easily, without putting yourself or others in danger. People have been using ropes and pulleys for centuries to lift heavy objects – and some modern engine hoists work via the same principles. However, there are a few alternatives which offer distinct advantages.
So, what's the best kind of engine hoist for your garage? Let's look at choosing the best engine hoist for your next car repair job.
Manual
The manual hoist uses old-fashioned pulleys and cords to lift a heavy object. These tend to be the simplest option, and therefore the cheapest. Simply pull on the chain, and the other chain will move. The main drawback here is that the manual hoist needs to be suspended above the room. That means that you'll need a suitably-rated ceiling that's capable of carrying the load.
A manual chain can allow a single person to lift tonnes of weight, since the arrangement of pulleys will result in a larger transfer of force. The cost is that you'll be moving the chain a large distance to move the engine just a small one.
Hydraulic Hoists
Hydraulic hoists work using fluid, spread over multiple vessels. By reducing or increasing the amount of fluid in one vessel, you can change the amount of fluid in another, attached by a length of hose. In this way, you can push or pull heavy loads. A telescopic boom arm actually does the lifting, with the help of pumps, cylinders, and oil.
Hydraulic hoists are positioned on the ground rather than the ceiling, and they tend to come with plenty of castors so that they can be moved from one side of the workspace to the next. The relative mobility of the hydraulic hoist puts it at a considerable advantage over the mechanical one in situations where you need to be flexible. You can even use a hydraulic hoist outdoors.
Electric Hoists
The electric hoist is similar to the manual one, except that you don't have to pull on the chain – an electric motor will do that for you. This makes life much more convenient – though you can expect to pay a little extra for the remote-control console. Electric hoists tend to be underpowered in comparison to hydraulic ones, which might be something to consider if you're lifting loads heavier than a few hundred kilos.
Electric hoists tend to be operated by a single dangling button, which means that you might not have the same degree of precise control as you do on a manual hoist. For most applications, however, this won't be an issue.
Tech Start-ups Key to Africa's Digital Transformation but Urgently Need Investment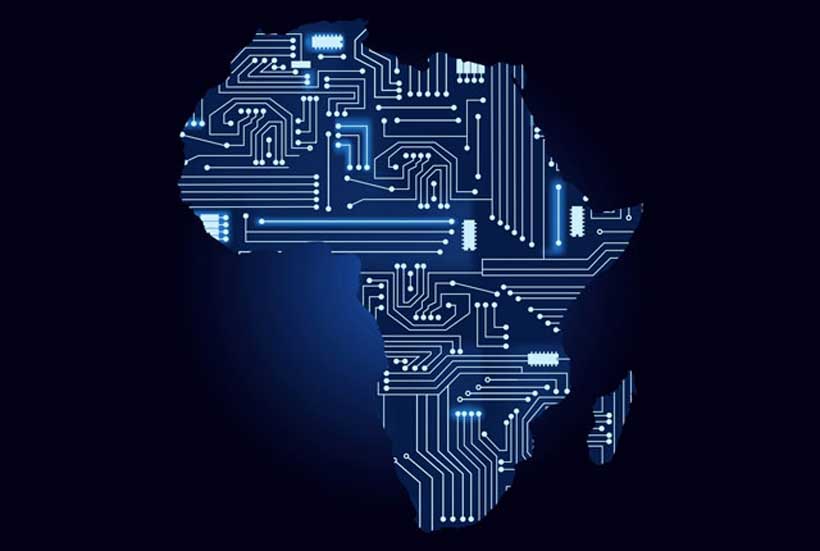 The World Economic Forum's latest report, "Attracting Investment and Accelerating Adoption for the Fourth Industrial Revolution in Africa" analyses the challenges Africa faces in joining the global knowledge-based digital economy and presents a set of tangible strategies for the region's governments to accelerate the transition.
The Forum's report, written in collaboration with Deloitte, comes just weeks after the announcement by Google of a $1 billion investment to support digital transformation across Africa, which centres on laying a new subsea cable between Europe and Africa that will multiply the continent's digital network capacity by 20, leading to an estimated 1.7 million new jobs by 2025. Africa's digital economy could contribute nearly $180 billion to the region's growth by the by mid-decade. Yet with only 39% of the population using the internet, Africa is currently the world's least connected continent.
Tech start-ups such as Kenya's mobile money solution Mpesa and online retail giant Jumia, Africa's first unicorn, represent what the continent's vibrant small business sector is capable of. Despite raising $1.2 billion of new capital in 2020 – a six-fold increase in five years – this represents less than 1% of the $156 billion raised by US start-ups in the same year. Meanwhile, Africa's investment in R&D was just 0.42% of GDP in 2019 – less than a quarter of the global average of 1.7%.
"African governments urgently need to drive greater investment in the tech sector and the knowledge economy," said Chido Munyati, Head of Africa Division at the World Economic Forum. "Policy-makers can make a difference by reducing the burden of regulation, embedding incentives within legislation and investing in science and technology skills."
The report breaks down these three policy enablers:
Pass legislation such as "Start-up Acts" designed to spur private sector innovation, reduce the burden of regulation and promote entrepreneurship, in which Tunisia and Senegal are leading the way.
Embed incentives for start-ups in legislation, such as start-up grants, rebates on efficiency gains through technology implementation, co-investment of critical infrastructure, tax-free operations for the early years, and incentives for R&D.
Invest in workforce education, skills and competencies. Currently, only 2% of Africa's university-age population holds a STEM-related (science, technology, engineering, mathematics) degree.
However, the analysis of 188 government incentives for business across 32 African countries finds that just 14 incentives – fewer than 10% – facilitate investment in Fourth Industrial Revolution technology. And most of these incentive schemes lack an efficient monitoring and evaluation system to gauge their effectiveness.
Delia Ndlovu, Africa Chair, Deloitte, believes that digital transformation promises to boost economic growth in Africa: "Connecting the region to the global digital economy will not only open new avenues of opportunity for small businesses, but will also increase intra-Africa trade which is low at 16% compared to markets such as intra-European trade which is approximately 65% to 70%."
African governments have much to learn from each other. In Côte d'Ivoire, an R&D tax incentive has been created to direct investment away from commodities and into innovation. In South Africa, the Automotive Investment Transformation Fund created by the largest manufacturers in the country is facilitating the development of a diverse supplier base to realise the 60% local content target set by the Automotive Production and Development Programme (APDP). In Tunisia, the government offers state salaries for up to three start-up founders per company during the first year of operations, with a right to return to their old jobs if the venture fails.
Coding – what is it and what are the benefits?
Coding has become more popular in recent years with everyone from entrepreneurs, hobbyists, children and professionals. And with many different kits now available, it's easier than ever to try your hand at coding.
If you're unsure what coding is or where to begin, read on to discover more and find out the benefits of learning this new skill.
What is coding and what is it used for?
In a nutshell, coding is writing a set of instructions in a language understood by machines to enable a computer to follow to carry out a task. It's used daily across the world in multiple applications from appliances to traffic systems and the motor industry.
With more of the world relying heavily on digital systems, there is an increased need for those who know how to code. But it's not just for professionals. Anyone can now try their hand at coding and it's increasingly popular amongst hobbyists who are creating exciting projects during their spare time.
A good place to start when thinking about coding as a hobby is by using a Raspberry Pi kit. Starter kits are great for beginners and allow you to develop your coding skills with everything you need in one package.
Benefits of learning to code
Whilst some benefits of learning to code such as future career options might be obvious, there are other advantages to this skill:
You could become smarter – Coding can utilise the logical part of your brain which is useful for other tasks, not just the coding process. It can also be very creative if you use your coding skills to work on different projects.
It increases your employability – and not just in the computer software industry. Skills learnt from coding are transferrable and the kind of qualities employers across many industries will be looking for.
It helps you understand technology – By getting to grips with computer languages, you'll learn how technology works at a base level – knowledge that will filter through to everyday life as well as in your career.
Enhance problem solving skills – By learning to code you'll learn how to address problems and, in turn, become skilled at solving them. Tools that will be transferred to other aspects of life.
Coding is a universal language – so there are endless opportunities to learning this skill.
Whatever knowledge you have of coding, why not give it a go? You could be creating the next big robotics project, having fun playing games with your kids or even developing a new software programme in no time.