Question: Mr Lavrov, you may be aware that on December 1 we celebrate the Day of the First President of the Republic of Kazakhstan. In your opinion, which features distinguish Kazakhstan's experience of building an independent state?
Sergey Lavrov: The history of modern Kazakhstan is inseparably connected with Nursultan Nazarbayev.
What is the mainstay of Nursultan Nazarbayev's achievements? I believe that it is his inherent focus on constructive work. Using his rich political experience, wisdom and sagacity, he has rallied the people of Kazakhstan by offering them a unifying and forward-looking agenda. He has achieved impressive results in creating efficient institutes of power, maintained internal political stability, strengthened ethnic and religious accord, and ensured the growth of prosperity and quality of life for the people. A number of his initiatives aimed at peace and environmental protection have won international respect for Kazakhstan.
Your First President has made an especially valuable contribution to the development of allied relations and strategic partnership with Russia. Nursultan Nazarbayev initiated the drafting of the Russia-Kazakhstan Treaty of Good-Neighbourliness and Alliance in the 21st Century, which was signed on November 11, 2013, and, incidentally, stipulates a coordinated foreign policy. We have been working together to ensure regional security and to contribute to stability in Eurasia as a whole.
Nursultan Nazarbayev is one of the architects of economic rapprochement in the post-Soviet space. As you know, it culminated in the establishment of the Eurasian Economic Union (EAEU) on January 1, 2015.
Mr Nazarbayev never stopped in his endeavours. As the Honorary Chairman of the Supreme Eurasian Economic Council (SEEC), he continues working to improve the mechanism of Eurasian integration and align it with other integration initiatives.
I would like to use this occasion to wish Mr Nazarbayev health, well-being and many years of active life.
Question: During the General Debate at the 75th session of the UN General Assembly, President of Kazakhstan Kassym-Jomart Tokayev proposed creating an International Agency for Biological Safety and a UN-led network of Regional Centres for Disease Control and Biosafety, one of them in Kazakhstan. Is the international community ready for a new and more powerful global healthcare system in the format proposed by Kazakhstan?
Sergey Lavrov: We have taken note of the Kazakh President's idea of creating an International Agency for Biological Safety, which would be accountable to the UN Security Council and based on the Biological and Toxin Weapons Convention (BTWC). We hope that our Kazakhstani partners will provide information about the essence of that initiative in the near future, including when it comes to the possible parameters and operating procedures.
The coronavirus pandemic has revealed the vulnerability of the world as a whole. The people would like to see closer international coordination and interaction in epidemiology. This public demand has been reflected in a number of UN documents, including UN General Assembly and Security Council resolutions. Work to satisfy this demand has already started: during the 73rd World Health Assembly in May 2020, the WHO member states adopted a resolution on an independent evaluation of the pandemic response measures by consensus.
We are waiting for the results of this evaluation. We believe it is important to strengthen the existing mechanisms, primarily the WHO, and to comply with its Guidelines on Sanitation and Health. We are ready for partnership and interaction with Kazakhstan in this sphere.
Question: What impact can the victory of the Democratic party's candidate, Joe Biden, in the US presidential election have on Washington's relations with post-Soviet countries, in particular Russia and Kazakhstan, considering the statements he made during the campaign? How will the new US administration's policy influence security in Europe and Asia? Could it become a challenge to the regional interests of Moscow and Nur-Sultan, first of all in Central Asia, the Caspian region and Afghanistan?
Sergey Lavrov: We believe that it would be premature to discuss the consequences of the US presidential election for international affairs before the official results are announced. This is our principled approach. Of course, we are closely monitoring the developments on the other side of the Atlantic, and we are ready for any turn. Forecasting, especially at the current stage, is an unrewarding exercise. Nevertheless, judging by Mr Biden's statements and speeches, we can assume that the US foreign policy, if he is declared the winner, would largely conform to the principles promoted by Barack Obama.
As President Vladimir Putin said, "We are analysing the situation very calmly, in a routine way. We will accept any decision of the American people and will work with any administration." Of course, we will do so only based on the principles of honesty, mutual respect and non-interference in each other's internal affairs. In this context, we have every reason to hope that Washington will at long last start taking into account the legitimate interests of other international players, including Russia and Kazakhstan, and their integration associations.
Question: What is Moscow's view on the further development of bilateral integration processes, including Russia-Kazakhstan interaction within the framework of the EAEU, the CSTO and the SCO? What are your priorities for the near future?
Sergey Lavrov: You are aware that the idea of the Eurasian Economic Union was proposed by First President of the Republic of Kazakhstan Nursultan Nazarbayev, who put it forth back in 1994 during a lecture he delivered at Lomonosov Moscow State University. Since then, Nur-Sultan has been one of the driving forces of Eurasian integration based on the principles of voluntary participation, equality, respect for the sovereignty and interests of all EAEU member states, the principles which we wholeheartedly support.
Russia and Kazakhstan have been working together to build up our integration, primarily in order to achieve the main declared goal of the EAEU, which is ensuring the four freedoms: the free movement of goods, services, capital and workforce. The main efforts of our countries in this context are focused on lifting barriers, exceptions and restrictions on the domestic market. Whatever disputes there may be, they are settled constructively through mutually acceptable arrangements.
The main venue for these efforts is the Eurasian Economic Commission, the permanent supranational regulatory body of the Eurasian Economic Union where we have developed relations of pragmatic cooperation based on the principles of equality and mutual respect.
The next issue on our agenda is the adoption and implementation of the Strategic Directions for Developing the Eurasian Economic Integration until 2025 (Strategy). Elaborating on the provisions of the Declaration on Further Development of Integration Processes within the Eurasian Economic Union, signed on December 6, 2018, the Strategy stipulates over 300 events in the fields of customs interaction, digital policies, cooperation projects, information systems, foreign trade, research and innovative development. In this context we pin our hopes on our Kazakhstani friends, who will take over chairmanship in the EAEU bodies next year.
The common interests of Russia and Kazakhstan, just as of their allies, within the framework of the Collective Security Treaty Organisation are peace and stability in the CSTO space.
As CSTO members, we coordinate our joint efforts in the fight against international terrorism and extremism, the trafficking of narcotic drugs and psychotropic substances, transnational organised crime, illegal migration, and other threats and challenges. We are grateful to our Kazakhstani colleagues for their initiatives aimed at creating and developing the CSTO Collective Forces as a crisis response mechanism. We will continue working together to build up their peacekeeping potential. We share the view on the importance of coordinating common approaches to the main issues of our time.
Russia is holding the CSTO Chairmanship this year. We appreciate Kazakhstan's comprehensive support to the priorities of the Russian Chairmanship in keeping with the allied nature of our relations.
In 2018, the CSTO leaders met in the capital of Kazakhstan, where they agreed to expand the organisation's ties with interested countries and international institutions and signed a package of documents on the establishment of the status of CSTO partners and observer countries. Like our colleagues in Nur-Sultan, we believe that it is very important to expand this circle of friends.
We are energetically cooperating with Kazakhstan in all priority spheres of activity of the Shanghai Cooperation Organisation, focusing on stronger security, economic cooperation and humanitarian ties. The outcome of the November summit has shown that our countries are resolved to continue strengthening the SCO potential and fruitful cooperation in all spheres of its activities.
I am sure that the 2021-2025 Action Plan for the Implementation the SCO Development Strategy until 2025, the Concept of Cooperation of the SCO Member States on the Development of Remote and Rural Areas in the Digital Age, and the Comprehensive Plan of Joint Action to counteract the threats of epidemics in the region, which were adopted at the November summit, as well as the first SCO Member States' Heads of Regions Forum will offer additional opportunities for deepening our friendly partnership.
One of the main objectives of our joint efforts is to create a broad and open space of common security and mutually beneficial economic and humanitarian cooperation in Greater Eurasia. An increasing number of our partners have supported President Putin's initiative to establish a Greater Eurasian Partnership of EAEU, SCO and ASEAN member nations, as well as other interested countries and multilateral associations. This was set out in the founding documents of the EAEU and in the Moscow Declaration of the SCO Council of Heads of State adopted several days ago.
We are convinced that the promotion of such cooperation on the principles of equality and mutual respect in the best interests of each other will help us to strengthen stability and connectivity and to stimulate sustainable economic growth. This is exactly what Russia, Kazakhstan and our other partners in the region need.
Question: The impact of the coronavirus pandemic has become a new challenge for the entire global community. Kazakhstan and Russia share the longest common border and a common economic space. The exchange of passenger flows was one of the most important areas of cooperation. However, there are currently only two flights per week operating between our two countries. Last September, at a meeting with your Kazakhstani counterpart Mukhtar Tleuberdi you mentioned working out the issue of the entry of Kazakhstani students who study in Russia. As of now, Kazakhstan is ready to increase the number of mutual flights. At what stage is this work and is Moscow considering opening parts on the land border?
Sergey Lavrov: First of all, I would like to say that the strategic task of cooperation of the Russian Federation and the Republic of Kazakhstan in education is to promote direct contacts between educational and research organisations, to intensify student and teacher exchanges and to create favourable conditions for the training of skilled personnel.
Last academic year, almost 74,000 citizens of your country studied at Russian universities, and over 30,000 of them received a Russian state scholarship. At the same time, over 9,000 school graduates from Kazakhstan successfully fill state-financed openings at Russian universities every year. It shows the popularity of Russian education.
As for increasing the number of flights, this issue is being discussed in detail with our Kazakhstani colleagues. We believe it is too early to lift all restrictions. It also should be kept in mind that given the difficult epidemiological situation, the Russian Ministry of Science and Higher Education has developed special programmes of remote education so that all students, both Russian and foreign, could continue their studies. The creation of a safe environment for university students is our absolute priority.
Source: The Ministry of Foreign Affairs of the Russian Federation
Russia's Waning Influence in Central Asia is Inviting Regional Actors to Fill the Vacuum
As the Kremlin seems preoccupied with the war in Ukraine and as the region's leaders re-evaluate their relationship with Moscow, other regional powers sense the opportunity to exploit it.
The geographical 'underbelly', as it is called, Central Asia is a region where Moscow enjoys sizeable economic, political, and soft power influence. However, the war in Ukraine has created understandable consternation in the region.
The CARs have neither condemned nor condoned the Russian action. They have been hesitant and apprehensive about supporting Russian President Vladimir Putin's aggression. In fact, certain actions indicate resistance to Moscow. While all of them are authoritarian states, they have neither outlawed any anti-war demonstrations in prominent locations nor clamped down on gatherings of solidarity with Ukraine. Kyrgyzstan, Tajikistan, and Uzbekistan rebutted Kremlin readouts that professed tacit support from their leaders. Uzbekistan warned its migrants in Russia of punitive measures, if they subject themselves to recruitment in the Russian army. As Russia's military assault faltered and the magnitude of human misery in Ukraine became clearer, countries have moved from reticent statements of concern to more explicit criticism.
As the region's leaders re-evaluate their relationship with Moscow, this has opened the door to new chances for China and Turkey, two states with historically significant ties to Central Asia.
China
For China, the Eurasian landmass constitutes the heart of its flagship Belt and Road Initiative. In other words, Beijing's path to dominance goes through Central Asia. Shipping containers from China traditionally traversed through Russia to Europe (Northern route). But following the war, the western sanctions and the trade disruptions that ensued have forced a rethink in Beijing's strategic calculus.
As a result, Chinese carriers are increasingly choosing the Trans-Caspian International Transport Route to bypass the Russian route to reach Europe. This route is also dubbed as the 'Middle Corridor of the BRI.' According to the Trans-Caspian International Transport Route Association, cargo traffic across Central Asia and the Caucasus is predicted to have a significant increase in comparison to the previous year. Discerning the geopolitical churn and change in the Eurasian political climate, logistical companies such as Denmark's Maersk and Finland's Nurminen kicked off new train services along the middle corridor. Several Chinese logistics companies, that had initially dismissed the Middle Corridor as unviable, also adapted to the changing circumstances.
Apart from this, to reassure Beijing's economic interests, Chinese Foreign Minister Wang Yi visited Kazakhstan to meet his counterparts in the third annual China-Central Asia foreign ministers meeting (C+C5).
China is also concerned about security issues and has advocated stability in the region, primarily to secure its economic interests and to prevent any spillover effects that could foment unrest in the Xinjiang province. For years, Russia and China have had an unofficial division of labor, where Moscow would take the driver's seat in security issues and Beijing would do the same in economic concerns. However, Russia's preoccupation in a protracted war juxtaposed with Beijing's growing ties with the region could translate and give China the necessary incentive to supplant Russia as a security guarantor.
Analysts have described the Russia-China partnership in Central Asia as one of 'Cooperation and Competition,' but the war has pushed Russia to a precarious position where it will find it increasingly difficult to compete, leaving it with no option but to show indisposed cooperation with China in the future.
Turkey
Turkey is another power in the region that is striving to increase its presence against the backdrop of Moscow's waning influence. In recent times, Ankara's push for more influence is evident after being on the margins for decades.
Two weeks following ex-Foreign Minister Komilov's public support for Ukraine's territorial integrity, Erdogan paid a visit to Uzbekistan. During his two-day visit, he concluded ten agreements and pledged to increase bilateral trade. Subsequently, similar agreements were concluded with Kazakhstan when Tokayev paid a state visit to Turkey. Both the leaders signed a joint statement that had reference to raising the relationship to the level of 'enhanced strategic partnership'
Turkey's hard power more than its soft power, especially its Bayraktar drones, has attracted the attention of the CARs. The use of Turkish drones by Azerbaijan to tip the scales in the Nagorno-Karabakh conflict has improved Ankara's long-dormant reputation. Turkmenistan has long been a purchaser of Turkish weapons, particularly drones. In 2021, Kyrgyzstan also purchased its own drones in response to a border dispute with Tajikistan. While Kazakhstan and Turkey have opted to jointly produce drones in Kazakhstan.
The potential for trade, though, is possibly the biggest that Turkey and Central Asia can offer one another. The scope of Ankara's economy and the resources it has access to are indeed circumscribed. Even so, a more significant Turkish engagement is currently supported in the region and is well-positioned to substantially fill the vacuum made possible by Russia after the invasion of Ukraine.
Turkey specifically seeks to establish itself as a credible and feasible alternative to Russia's position along China's Belt and Road Initiative (BRI). In the light of shifting geopolitical equations and trade route disruptions, the Central Asian States are also looking for greater participation from Ankara for purposes of connectivity and balancing the power competition in the region.
Declining Russian hegemony along with assertive responses of the CARs is giving impetus to powers like China and Turkey to play a greater role in the region. More importantly, the sanctions imposed on Russia are having reverberations throughout the region because of its ties with Moscow. Hence, for the CARs to strategically re-evaluate by inviting more regional actors is an opportunity to extricate themselves gradually from Moscow.
Tashkent's Historic Opportunity to Emerge as a Regional Leader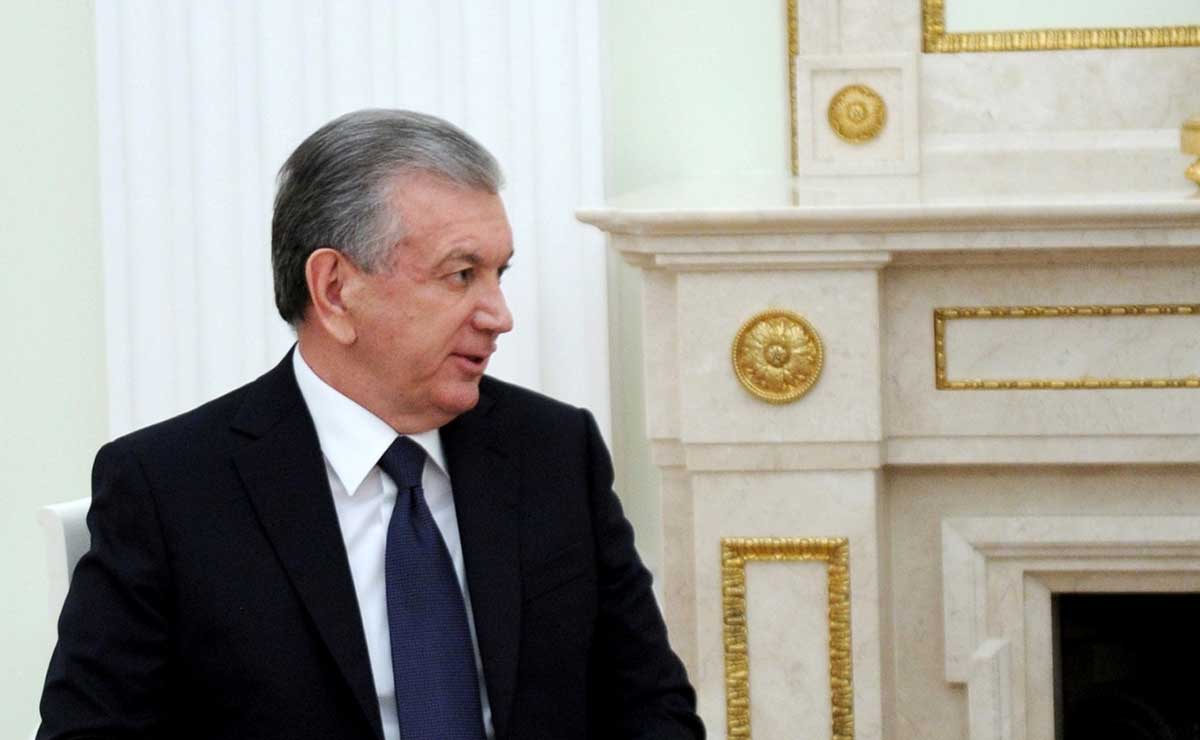 The people of Uzbekistan look to President Shavkat Mirziyoyev with hope that would have seemed impossible under the 27 year despotic regime of Islam Karimov. Since taking office in 2016, President Mirziyoyev has "astonished and delighted his citizens with his enthusiasm for reform." In 2019, Mirziyoyev decisive efforts to end forced labour in cotton fields earned Uzbekistan the honor of being named 'Country of the Year' by The Economist magazine. The U.S. State Department recently recognized Uzbekistan's efforts to "prosecute, convict, and sentence more traffickers; prosecute officials allegedly complicit in forced labor in the cotton harvest; and identify more victims;" in the 2022 Trafficking in Persons Report.
President Mirziyoyev reforms have unlocked potential for Uzbekistan to assert its status as a regional power. With a largely ethnically homogenous population of close to 35 million in 2021, Uzbekistan stands out as a natural leader in Central Asia. Against the backdrop of the ongoing war in Ukraine, President Mirziyoyev benefits from not being part of the Moscow-led organizations of the Eurasian Economic Union (EEU) and the Collective Security Treaty Organization (CSTO). Earlier in July 2022, President Mirziyoyev demonstrated his ability to respond to mass protests in Karakalpakstan with adequate action: personally traveling to Karakalpakstan, cancelling the objectionable constitutional reform, calling for the de-escalation of violence perpetrated by security forces against civilians, and dismissing unresponsive government officials. These steps represent a significant departure from the actions of his predecessor and his neighbors in the region, who met protests with excessive violence and turned to Moscow for support.
President Mirziyoyev's work, though admirable, is far from complete. Uzbekistan still must guard against pervasive efforts of Russian influence in order to effectively exercise its regional power and stake its claim as a nation on the rise in both liberty and prosperity.
Alisher Usmanov, an infamous Russian-Uzbek billionaire metal magnate and early Facebook investor, is known by many as a tool that President Putin uses for his influence in Uzbekistan. Usmanov is "entrusted with servicing financial flows" for Putin. Many recall Usmanov's emotional plea directed at Putin's nemesis, Alexei Navalny, in a cringe-worthy attempt to demonstrate his loyalty. In addition to Usmanov's ties to Putin, he is also known to be a close ally of Kazakh President Tokayev, an old classmate at the Moscow State Institute for International Relations in the 1970s.
Usmanov is one of Putin's favorite oligarchs, and was heavily sanctioned by the United States, European Union, and United Kingdom following Putin's irredentism in Ukraine. The most heartbreaking loss for Usmanov is surely his Dilbar: a $600 million yacht named after his mother which was seized by German authorities. The largest yacht in the world by gross tonnage, the Dilbar is complete with two helipads and one of the biggest indoor pools ever installed on a yacht. Usmanov, as well as his two sisters who face related sanctions, each filed legal appeals in April in attempts to overturn the EU sanctions. These appeals were denied.
Usmanov, more so than most oligarchs, inspired the establishment of a special sanctions enforcement task force in the UK, and a special "KleptoCapture" unit in the US: groups comprised of interagency experts dedicated to building cases, tracking assets, and enforcing sanctions against oligarchs. This effort was characterized by UK Foreign Secretary Liz Truss: "Our message to Putin and his allies has been clear from day one – invading Ukraine would have serious and crippling economic consequences. Sanctioning Usmanov and Shuvalov sends a clear message that we will hit oligarchs and individuals closely associated with the Putin regime and his barbarous war. We won't stop here. Our aim is to cripple the Russian economy and starve Putin's war machine."
Russia's Foreign Minister Sergei Lavrov is set for an official visit to Tashkent, Uzbekistan on July 28 and 29 in conjunction with a meeting of the Shanghai Cooperation Organization (SCO). Lavrov's visit comes at a pivotal time for President Mirziyoyev to assert Uzbekistan as a leader in Central Asia amidst war in Ukraine and instability amongst its neighbors.
President Mirziyoyev should be wise in his dealings with both Lavrov and Usmanov, as onlookers will perceive an embrace as a sign of Russia's growing influence in the country. Usmanov's participation and investment in Uzbek national projects will deter multi-lateral development bank financing and other Western capital inflow. A continued relationship with Usmanov is not the key to Mirziyoyev's prosperity. Uzbekistan has a historic opportunity to strengthen its role on the global stage under President Mirziyoyev's leadership. Lavrov's visit comes at a crucial time to show that Tashkent is not under Moscow's thumb. President Mirziyoyev has begun his term by galvanizing the Uzbek people in hopes of reform. As is made crystal clear in Ukraine, embrace of Russian influence, whether diplomatic or oligarchic, dims this light of hope.
Escaping a bear hug: Kazakhstan seeks closer ties to US and Europe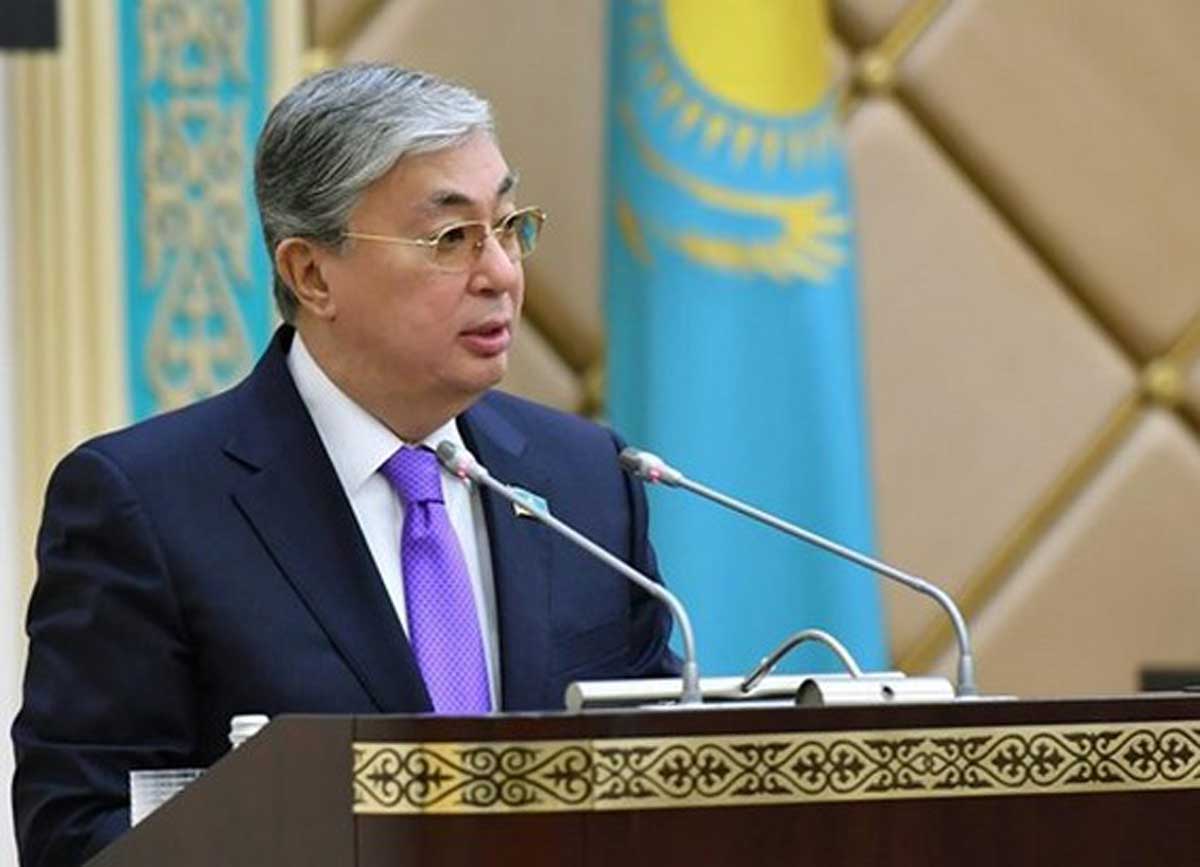 Eight years ago, Kazakh shrugged off Russian President Vladimir Putin's remarks suggesting he could pull a Ukraine on Kazakhstan. They did so again in January when Mr. Putin reiterated his denial of Kazakh nation and statehood while Russian troops massed on Ukraine's border. Today, Kazakhs no longer discount Mr. Putin's words.
As a result, the days are likely gone when Kazakhstan would invite Russian troops to squash a popular revolt and rioting fuelled by infighting among the country's elite. But, to be fair, Russian troops withdrew within days early this year after helping to restore law and order, despite Mr. Putin's rhetoric.
Russia's invasion of Ukraine on February 24 puts Mr. Putin's assertion that "Kazakhstan is a Russian-speaking country in the full sense of the word" in a different light, even if few, if any, believe that the Russian leader is about to take action.
Nevertheless, today, Kazakhs pay attention to accusations by Russian commentators and officials that Kazakhstan has become an enemy by failing to support Mr. Putin's war in Ukraine.
Kazakh President Kassym-Jomart Tokayev made his opposition to the invasion clear when he attended in June the St. Petersburg Economic Forum. Sitting next to Mr. Putin, Mr. Tokayev insisted that Kazakhstan did not recognize breakaway Russian-supported "quasi-state formations" such as Ukraine's regions of Donetsk and Luhansk and Georgia's Abkhazia and South Ossetia.
Mr. Tokayev further appeared to confirm Russian assessments of Kazakh hostility when he declared that Kazakhstan hoped to offer an alternative to Western businesses leaving Russia because of US and European sanctions imposed in response to the invasion.
Earlier, Kazakhstan abstained in a United Nations General Assembly vote that condemned Russia for its invasion of Ukraine.
Since then, Kazakhstan's sovereign wealth fund announced that it would no longer do business in Russian rubles. Kazakhstan also stopped producing Russia's Sputnik V vaccine against Covid-19.
More hard-hitting, Kazakhstan reversed its long-standing monetary policy, allowing the Kazakh tenge to track the ruble. In doing so, it effectively decoupled its currency from its Russian counterpart.
Russia saw the move as a step towards a Kazakh withdrawal from the monetary committee of the Commonwealth of Independent States (CIS), the regional organization of former Soviet republics established after the demise of the Soviet Union.
The lessons of the January revolt and the Russian invasion have also prompted Kazakhstan to focus on strengthening its armed forces, building a local defense industry, and reducing its reliance on Russia for arms purchases.
Kazakhstan, the only Central Asian country to border Russia, is vulnerable because its 7,644-kilometre Kazakh-Russian border is the world's longest continuous international frontier and its second-longest by total length, after the Canada–United States border.
In retaliation for Kazakh support of efforts to reduce European Union dependence on Russian energy, Russia this month halted the flow of oil through a pipeline that pumps oil from Kazakhstan's Tengiz oil field to the Russian Black Sea port of Novorossiysk.
The closure, ordered by a Russian court initially for one month, followed on the heels of a telephone call between Mr. Tokayev and European Union Council President Charles Michel.
Mr. Tokayev hopes that the EU will help Kazakhstan develop "alternative transcontinental corridors," including "an international trans-Caspian traffic route" that would bypass Russia and link it to a pipeline that connects the Azerbaijan capital of Baku to the Turkish Mediterranean port of Ceyhan.
Focused on connectivity, the Kazakh, Azerbaijani, and Turkish ministers of foreign affairs and transport met in late June to discuss the accelerated development of the route or Middle Corridor that would link Europe and China, bypassing Russia.
The EU-Kazakh discussion reflects heightened European interest in Central Asia. In an earlier indication, European Union officials said that the EU would become the top investor in the world's tallest dam in Tajikistan. The move was aimed at helping Central Asia reduce its reliance on Russia and constituted part of the EU's answer to China's Belt and Road Initiative.
It's an approach that is gaining traction in Washington.
"As Washington policymakers look for ways to counter Russian influence and complicate Mr. Putin's life, helping Kazakhstan reduce its dependence on Moscow-controlled pipelines, reform its economy, and coordinate with neighbouring Central Asian states to limit the influence of both China and Russia might be a good place to start," said Wall Street Journal columnist Walter Russell Mead.
Even so, the increasingly tense Russian-Kazakh relationship has not prevented Kazakhstan from planning to participate, alongside, among others, China, Iran, India, Uzbekistan, Azerbaijan, and Armenia, in Russia's International Army Games next month, the first time the event is being held since Russia invaded Ukraine.
The games are likely to be a mere blip on a downward trend.
Mr. Putin signalled that he had not lost sight of Central Asia because of Ukraine by last month visiting Takijistan, home to Russia's largest foreign base, and Turkmenistan for a Caspian summit that Mr. Tokayev also attended. It was Mr. Putin's first trip abroad since his troops invaded Ukraine.
"The war of words is likely to escalate in the coming days and weeks. Moscow is certainly likely to use its control of pipelines, its propaganda apparatus, and its ties with China to try to rein in Kazakhstan. Nur-Sultan, in response, will likely pursue a more nationalistic policy at home and seek closer relations with the West," said Russia and Central Asia analyst Paul Goble, referring to the Kazakh capital that was renamed Nur-Sultan in 2019.