Developing countries raise climate ambitions to plot path out of pandemic
Developing countries are building more ambitious plans to tackle climate change, with COVID-19 stimulus packages often serving as a springboard towards a greener recovery, the United Nations Development Programme (UNDP) said on Tuesday.
UNDP is supporting 115 developing countries, to enhance their Nationally Determined Contributions (NDCs) – the specific steps that each country intends to take to help meet the goals of the 2015 Paris Agreement, which committed the international community to restrict global warming to "well below 2 degrees Celsius" and aim, if possible, for 1.5C.
Signatories to the landmark Agreement are due to meet online for a Climate Ambition Summit on Saturday, marking the fifth anniversary of the pact, and to set out new and ambitious commitments for the next five years, which could provide a major boost for the next landmark meeting, COP26 in Glasgow, Scotland, next November.
"What that 1.5 (degree target) really stands for is a complete and utter transformation of the world. And the speed, and the scale at which we have to do that is unprecedented", said Cassie Flynn, UNDP Climate Advisor.
'Stakes could not be higher'
"The good news is that we have all of the solutions, we know what we need to do. We know what it takes to have clean energy, we know what it takes to increase our resilience to climate impacts…to protect nature. But we have to do it faster and bigger than we have ever done it before, and the stakes could not be higher."
NDCs are supposed to show genuine progress compared to existing policies in three areas: mitigation, adaptation, and support. Each five-year NDC plan is like a chapter in the longer book of how the world will reach "net zero" carbon emissions by 2050, Ms. Flynn told a news conference in Geneva.
The COVID-19 pandemic meant that some developing countries supported by UNDP, which represent 22.5 per cent of global greenhouse gas emissions, would not have their new commitments ready until early 2021.
Pandemic opportunities
But the pandemic has also given the "Climate Promise" countries an impetus and an opportunity to aim higher, presenting plans that are far more robust than they might have been otherwise, said UNDP. And most are now linking their NDC plans directly to a post-pandemic green recovery.
"So it means that 80 per cent of this 115 are really looking at how they can be more aggressive in their plans to reduce emissions. And then when it comes to adaptation, increasing resilience to climate change, we have nearly every single country, so 97% plan to increase adaptation ambition", Ms. Flynn said.
Although COVID-19 had delayed some of the NDC commitments, it has spurred on NDC planning, she added.
"In many cases, in the early days of COVID, we thought 'oh is this going to slow us down'. And in many cases I think what's happened now is this has sped us up, because these choices that countries are making when it comes to green recovery are happening within the climate conversations, and vice versa."
More inclusive
The second generation of NDCs were shaping up to be far more inclusive than the first, Ms. Flynn said, especially in terms of gender and youth, as countries made sure they had all voices represented at the table.
"We are seeing 91% of Climate Promise countries have included gender responsive activities within their thinking on the NDCs. And this includes everything from effective governance, to inclusion in planning processes, and also to developing these policy frameworks that ensure that women and girls are not just included in the moment of the decision, but also have the support in the long term to help bring that NDC to life."
In the first generation of NDCs, about 40 per cent had a direct reference to children or youth, but that proportion had now jumped to 75 per cent.
"We have seen a dramatic increase in the inclusion of youth within Climate Promise countries", Ms. Flynn said.
She cited Costa Rica as a leading exponent of making the link between COVID and a green recovery, with an NDC linked to a national decarbonisation plan.
Nigeria was another leading example, involving plans for agriculture and housing in NDC planning, and looking at the role of green jobs in jumpstarting the economy.
Compared to five years ago, countries were now thinking much more seriously about living with climate change, as climate disasters happened more frequently around them, Ms. Flynn said. Whereas in the past an occasional Category Five storm might oblige a country to rebuild, people were increasingly aware that those kind of storms were now coming more regularly.
"People are looking at the world and they're seeing wildfires they are seeing more increased storms they are seeing drought they are seeing sea level rise and trends happen around them. People are really seeing a lot of these impacts."
Principles for Strengthening Global Cooperation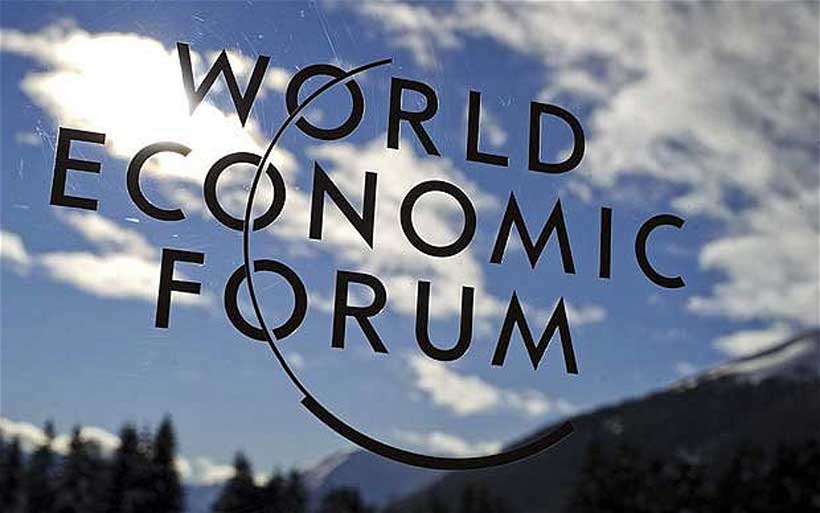 Global leaders are advocating for cooperation to be the new compass for international relations and have released a set of seven Principles for Strengthening Global Cooperation. The World Economic Forum's Global Action Group, comprised of senior members of government, business, civil society, and the expert community, developed the principles.
Børge Brende, President of the World Economic Forum, convened the Global Action Group in virtual meetings beginning in June 2020. François-Philippe Champagne, Minister of Innovation, Science and Industry of Canada; Sigrid Kaag, Minister for Foreign Trade and Development Cooperation of the Netherlands; Tarō Kōno, Minister in charge of Administrative Reform of Japan; Tito Mboweni, Minister of Finance of South Africa; Dina Powell McCormick, Global Head, Sustainability and Inclusive Growth, Goldman Sachs; and Kent Walker, Senior Vice-President, Global Affairs, Google,co-chaired the group.
The seven principles call for prioritizing peace and security, equity, gender equality and sustainability because each of these is advanced by and is needed to advance global cooperation. Their absence can cause deep fractures as highlighted by the Global Risks Report 2021 released earlier this week by the Forum.
The seven Principles for Strengthening Global Cooperation:
Strengthen global cooperation
Advance peace and security
Re-globalize equitably
Promote gender equality
Rebuild sustainably
Deepen public-private partnerships
Increase global resilience
"Having leaders articulate the importance of working with one another – at a moment that so clearly calls for greater unity but lacks it – can serve as a vital step in rechannelling momentum in the right direction," said Børge
Brende, President of the World Economic Forum. "The direction we need to head is toward greater dialogue, coordination and collective action. Only in this way can we shape a more equitable and sustainable recovery and increase our future resilience."
Members of the Global Action Group
Mohammed Alardhi, Executive Chairman, Investcorp Holding
John R. Allen, President, The Brookings Institution
Niels Annen, State Minister for Foreign Affairs of Germany
Thomas Bagger, Head, Foreign Policy Division, Office of Presidential Affairs of Germany
Thomas Buberl, Chief Executive Officer, AXA
Mevlüt Çavuşoğlu, Minister of Foreign Affairs of Turkey
Mathias Cormann, Candidate of the Government of Australia for Secretary-General of the Organisation for Economic Co-operation and Development
Ivo Daalder, President, The Chicago Council on Global Affairs
Jeroen Dijsselbloem, Chairman, Dutch Safety Board
Jeffrey D. Feltman, Senior Fellow, United Nations Foundation
Fu Ying, Chairperson, Center for International Security and Strategy, Tsinghua University
Orit Gadiesh, Chairman, Bain & Company
Arancha González Laya, Minister of Foreign Affairs, European Union and Cooperation of Spain
Samer Haj Yehia, Chairman of the Board, Bank Leumi Le-Israel
Jane Harman, Director, President and Chief Executive Officer, The Woodrow Wilson International Center for Scholars
Mohammed Al-Jadaan, Minister of Finance, Economy and Planning of Saudi Arabia
Ann Linde, Minister of Foreign Affairs of Sweden
Susana Malcorra, Dean, IE School of Global and Public Affairs, IE University
Luis Alberto Moreno, Member of the Board of Trustees, World Economic Forum
Vali R. Nasr, Professor of International Relations, Paul H. Nitze School of Advanced International Studies (SAIS), Johns Hopkins University
Patrick Odier, Chairman of the Board of Directors, Bank Lombard Odier & Co.
Maxim Oreshkin, Aide to the President of the Russian Federation
Suresh Prabhakar Prabhu, Indian Prime Minister's G20 Sherpa
Ayman Al Safadi, Deputy Prime Minister and Minister of Foreign Affairs and Expatriates of the Hashemite Kingdom of Jordan
Kevin Sneader, Global Managing Partner, McKinsey & Company
Achim Steiner, Administrator, United Nations Development Programme (UNDP)
Driving Growth Using 'Practical Wisdom': Japan's Perspectives
In response to the COVID-19 crisis, the World Economic Forum has taken an initiative to create a more sustainable and resilient world. Further to the regular dialogues held on managing the crisis and shaping a positive post-COVID world, the Regional Action Group for Japan (RAGJ), a community of leaders engaged with the World Economic Forum, published a report "Driving Growth Using 'Practical Wisdom': Japan's Perspectives"
The report suggests that the country should create a well-structured, forward-thinking society based on sustainability, inclusivity and resiliency through four pillars: attitude, business culture, economy, and the global collaboration framework. The report also suggests that Japanese leaders can implement the concept by drawing on the country's "practical wisdom," or its long tradition of practicing stakeholder-based capitalism, sustainable business models, disaster resilience, and the championing of environmental values.
"There is an urgent need for global stakeholders to cooperate in simultaneously managing the direct consequences of the COVID-19 crisis. It is of great significance for the World Economic Forum that Japanese leaders came together to propose what it takes for the country, as well as for the international community, to improve the state of the world. Japan's perspectives, laid out in the report, are one of the first responses to our call to present a vision of that guides us through the post-COVID future," said Makiko Eda, Chief Representative Officer, World Economic Forum, Japan.
"The current crisis requires us to revisit the status quo of every aspect of society. At the same time, it presents us with a unique opportunity to accelerate necessary reforms to shape a better future," said Nobuhiro Hemmi, Partner and Chief Strategist, Deloitte Japan, who supported the organization of the discussion of the RAGJ. "Capitalizing on this momentum, Japanese leaders are committed to making long-lasting impacts to society while fostering engagement with the public and communities around the world. I hope that the report serves as a catalyst in implementing 'great resets' that help shape the post-COVID future," he added.
The report proposes that Japan draws on its "practical wisdom" in its effort to resetting four areas:
Attitudes: To address systemic challenges such as sustainability and climate change, leaders must abandon wishful thinking that such a task will be easy. Three approaches should help this shift: sharing a greater sense of urgency among officials, businesses, and the public; accelerating necessary reforms for a long-lasting impact on public trust; and addressing unresolved issues to usher in a new era for Japan.
Business Culture: Leaders should transform their own businesses' behavior, moving the focus away from their own successes in favor of contributing to the common good. Three steps are proposed: growing truly purpose-driven businesses for long-term value generation; upgrading community and environmental solutions via digital leapfrogging; and promoting diversity and inclusion to revitalize the leadership.
Economy: Japanese leaders must transform the economy system, shifting the emphasis away from shareholders to stakeholders. Three measures should support the shift: redefining economic success; striking a shareholder-stakeholder balance to reframe economic focus; and shifting investor focus from short-term returns to long-term value creation.
Global collaboration framework: Japan must rebuild the bonds of global cooperation by growing out of its traditional role as a rule-follower and becoming a rule-shaper. This is made possible by three approaches: adjusting or adopting rules to create a new era of cooperation; renewing global trade systems; and serving as a great mediator for transnational cooperation.
World Leaders to Meet During Davos Agenda in a Crucial Year to Rebuild Trust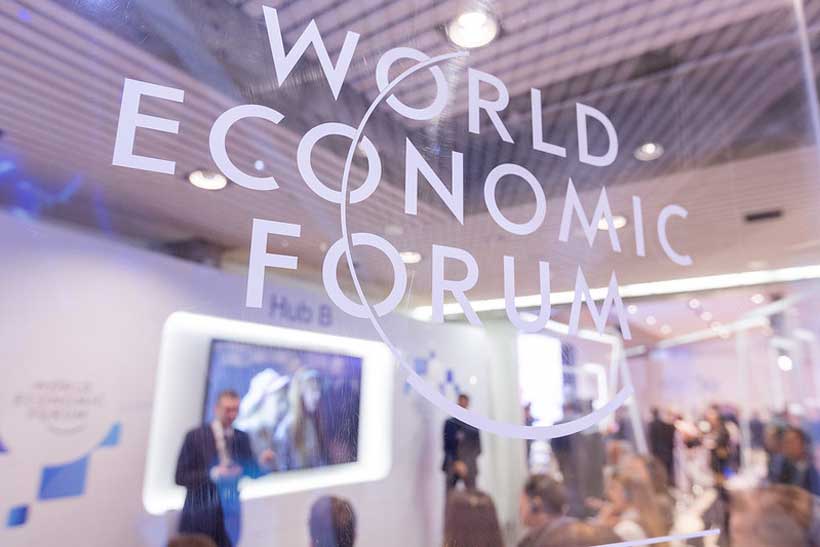 The World Economic Forum Davos Agenda, taking place virtually on 25-29 January, will bring together the foremost leaders of the world to address the new global situation. Heads of state and government, chief executives and leaders from civil society will convene under the theme: A Crucial Year to Rebuild Trust.
The meeting will focus on creating impact, rebuilding trust and shaping the policies and partnerships needed in 2021.
"In the context of the COVID-19 pandemic, the need to reset priorities and the urgency to reform systems have been growing stronger around the world," said Klaus Schwab, Founder and Executive Chairman of the World Economic Forum. "Rebuilding trust and increasing global cooperation are crucial to fostering innovative and bold solutions to stem the pandemic and drive a robust recovery. This unique meeting will be an opportunity for leaders to outline their vision and address the most important issues of our time, such as the need to accelerate job creation and to protect the environment."
The COVID-19 pandemic has demonstrated that no institution or individual alone can address the economic, environmental, social and technological challenges of our complex, interdependent world. The pandemic has accelerated systemic changes that were apparent before its inception. The fault lines that emerged in 2020 now appear as critical crossroads in 2021. The Davos Agenda will help leaders choose innovative and bold solutions to stem the pandemic and drive a robust recovery over the next year.
The five programme themes are:
1. Designing cohesive, sustainable, resilient economic systems (25 January)
2. Driving responsible industry transformation and growth (26 January)
3. Enhancing stewardship of the global commons (27 January)
4. Harnessing the technologies of the Fourth Industrial Revolution (28 January)
5. Advancing global and regional cooperation (29 January)
Special addresses from G20 heads of state and government and international organizations will provide crucial insights into a range of important issues in the year ahead. Participants will hear first-hand how these public figures will demonstrate leadership and drive action in areas such as the environment, jobs, and advances in innovation brought by the Fourth Industrial Revolution.
Heads of state and government include:
Xi Jinping, President of the People's Republic of China; Narendra Modi, Prime Minister of India; Yoshihide Suga, Prime Minister of Japan; Emmanuel Macron, President of France; Angela Merkel, Federal Chancellor of Germany; Ursula von der Leyen, President of the European Commission; Giuseppe Conte, Prime Minister of Italy; Moon Jae-in, President of the Republic of Korea; Alberto Fernández, President of Argentina; Cyril Ramaphosa, President of South Africa; Pedro Sánchez, Prime Minister of Spain; Guy Parmelin, President of the Swiss Confederation and Federal Councillor for Economic Affairs, Education and Research; Ivan Duque,President of Colombia; Carlos Alvarado Quesada, President of Costa Rica; Nana Addo Dankwa Akufo-Addo,President of the Republic of Ghana; Kyriakos Mitsotakis, Prime Minister of Greece; Benjamin Netanyahu, Prime Minister of Israel; Abdullah II ibn Al Hussein, King of the Hashemite Kingdom of Jordan; Paul Kagame, President of Rwanda; Lee Hsien Loong, Prime Minister of Singapore, the host of the World Economic Forum Special Annual Meeting 2021.
Other world leaders are expected to confirm.
Leaders from international organizations, government agencies and central banks include:
António Guterres, Secretary-General, United Nations (UN); Tedros Adhanom Ghebreyesus, Director-General, World Health Organization (WHO); Kristalina Georgieva, Managing Director, International Monetary Fund (IMF); Amina Mohammed, Deputy Secretary-General, United Nations (UN); Achim Steiner, Administrator, United Nations Development Programme (UNDP); Phumzile Mlambo-Ngcuka, Undersecretary-General and Executive Director, United Nations Entity for Gender Equality and the Empowerment of Women (UN WOMEN); Dongyu Qu,Director-General, Food and Agriculture Organization of the United Nations (FAO); Inger Andersen, Executive Director, United Nations Environment Programme (UNEP); Henrietta Fore, Executive Director, United Nations Children's Fund (UNICEF); David Beasley, Executive Director, United Nations World Food Programme (WFP); Fang Liu, Secretary-General, International Civil Aviation Organization (ICAO); Anthony Fauci, Director, National Institute of Allergy and Infectious Diseases, National Institutes of Health, USA; Angel Gurría, Secretary-General, Organisation for Economic Co-operation and Development (OECD); Mauricio Claver-Carone, President, Inter-American Development Bank (IDB); Guy Ryder, Director-General, International Labour Organization (ILO); Jürgen Stock, Secretary-General, International Criminal Police Organization (INTERPOL); Fatih Birol, Executive Director, International Energy Agency (IEA); Peter Maurer, President of the International Committee of the Red Cross; Rebecca Fatima Sta Maria, Executive Director, APEC Secretariat (Asia-Pacific Economic Cooperation).
Christine Lagarde, President, European Central Bank; François Villeroy de Galhau, Governor of the Central Bank of France; Andrew Bailey, Governor of the Bank of England.
The private sector will be represented by more than 1,000 leaders from the Forum's member and partner organizations. Seven of the top ten companies by market capitalization are engaged year-round with the Forum and many will participate in The Davos Agenda week. As a working meeting to advance ongoing project work, more than 500 chief executives and chairpersons will take part in sessions throughout the week.
Leaders from civil society are a critical voice in shaping the agenda. Those taking part in the meeting include:
Seth Berkley, Chief Executive Officer, Gavi, the Vaccine Alliance; Gabriela Bucher, Executive Director, Oxfam International; Sharan Burrow, General Secretary, International Trade Union Confederation (ITUC); Hindou Oumarou Ibrahim, President, Association for Indigenous Women and Peoples of Chad (AFPAT); Marco Lambertini, Director-General, WWF International; Laura Liswood, Secretary-General, Council of Women World Leaders; Delia Ferreira Rubio, Chair, Transparency International; Peter Sands, Executive Director, Global Fund to Fight AIDS, Tuberculosis and Malaria (GF).
Drawn from over 10,000 civic-minded young leaders, members of the World Economic Forum's Global Shapers, Young Global Leaders, Technology Pioneers and Social Entrepreneurs communities will bring unique perspectives to The Davos Agenda.
Flagship reports, initiatives, and the latest book on Stakeholder Capitalism
On January 25, Professor Schwab will release his latest book, titled "Stakeholder Capitalism: A Global Economy that Works for Progress, People and Planet." It explores how societies can build the future post-COVID, and builds on the Forum's 50-year-old advocacy of the stakeholder approach.
The World Economic Forum will release its Global Risks Report 2021 on 19 January. The flagship report is an important marker for prioritizing action in public and private sectors in the year ahead.
The Davos Agenda will also mark the launch of several World Economic Forum initiatives to accelerate the race to net-zero emissions, to champion new standards for racial justice, to ensure artificial intelligence is developed ethically and in the global public interest and to close the digital divide. More details on these initiatives and others will be disclosed at the meeting.
Opening Event and Crystal Awards
The meeting will be preceded by the Opening Event, available on YouTube on Sunday 24 January at 19.00 CET, featuring a welcome from Klaus Schwab and a special address by Guy Parmelin, President of the Swiss Confederation, just before the 27th Crystal Awards hosted by Hilde Schwab, Chairperson and Co-founder, Schwab Foundation for Social Entrepreneurship, and the photographer Platon.
The awards will be followed by the world premiere of "See Me: A Global Concert." The official programme of The Davos Agenda will begin on 25 January.