After enduring four years of a soiled and dissembling presidency, US voters are entitled to raise a once inconceivable question. Before voting in the 2024 presidential election, they should inquire with appropriate seriousness: "Are these candidates "normal?" Any such query would be many-sided and exceedingly complicated. After all, Americans will have to recall that when he was first introduced as a plausible political candidate back in 2016, Donald J. Trump seemed to many more charmingly "original" than genuinely dangerous or sinister.
At that time, at least for many Americans, Donald J. Trump was even presumed "refreshingly eccentric" or "reassuringly honest."
But that was before The Horror.
Credo quia absurdum, said the ancient philosophers. "I believe because it is absurd."
Looking ahead, however, to be purposeful and decent, the selection of the next US president ought not become a psychiatric task per se. In essence, such selection should not be directed by any deliberate search for "abnormality." This means, inter alia, looking for all of the traditionally-valued qualities of intellect and integrity, but dispensing with any stark assessment differentiations between "normal" and "abnormal." This is not because "abnormality" would be insignificant, but because it could "present" in unforeseeable ways or be no more portentous than "normalcy."
The world is complicated, Among other things, US voters will need to learn that seemingly "normal" individuals could sometimes pose a manifestly grave threat to American democracy. In certain circumstances, a presumptively "normal" candidate – "eccentric," "refreshing," and "charming" – could disguise even greater peril than a glaringly "abnormal" one.[1]
In all such bewildering assessments, nuance will be critical. At first glance, designations of "normal" and "abnormal" could appear to be sharply delineating and mutually exclusive. Still, upon more subtle and careful examinations, we could all discover that these qualities are more correctly thought of as different points along a common continuum than as discernible analytic alternatives. The real task is not to make this important discovery too late in the "game."
There is more. Sigmund Freud wrote imaginatively about the Psychopathology of Everyday Life (1914) while tracing various connections between "abnormal" and "normal." In consequence, he was surprised to learn just how faint the supposed line of conceptual demarcation could actually be. Exploring parapraxes, or slips of the tongue, a phenomenon that we now popularly call "Freudian slips," Freud concluded, somewhat counter-intuitively, that specific psychopathologic traits could often be identified in apparently "normal" persons.
Such identifications, moreover, could prove to be entirely routine.
After World War II and the Holocaust, American psychiatrist Robert Jay Lifton interviewed Nazi (SS) doctors. Perplexed, as a physician, that monstrous Nazi crimes had been justified as "hygiene," and medicalized murders designated "therapeutic," Lifton was determined to answer some very basic questions. Most elementary of his pertinent queries was this one: How could Nazi doctors have managed to conform the large-scale medicalized killing of innocent and defenseless human beings with an otherwise normal/civilized private life?
Some of Lifton's findings were markedly unexpected. It was not unusual, for example, that Nazi doctors had remained good fathers and husbands while simultaneously murdering Jewish children. Like some of the most heinous concentration camp commandants, these defiling physicians (doctors who were sworn by Hippocrates to "do no harm") were capable of supervising systematic mass murders six days a week.
On the seventh day, properly, conventionally and sometimes even religiously, they went off to church with their families.
Polite and nicely groomed for the occasion.
In Auschwitz, on Sunday, SS prayers were commonly uttered in liturgical chorus. How could this be? More importantly, for us to inquire, how can Professor Lifton's scholarly insights and answers from this earlier era of mass criminality help us to better understand the future selection of an American president?
Lifton carried on his examination of the Nazi "biomedical vision" as a Yale Professor and as Fellow of the Max Planck Institute for Research in Psychopathology and Psychotherapy. For the American-Jewish physician, this examination was not just some random undertaking of unstructured curiosity. Rather, adhering to widely-accepted and intellectually impressive protocols, Dr. Lifton embarked upon a carefully rigorous scientific study.
To the physician, the Oath of Hippocrates pledges that "I will keep pure and holy both my life and my art." When asked about this unwavering duty, most of the interviewed SS doctors had felt no contradiction. In Nazi ideology, "The Jew," after all, was "a source of infection." Ridding society of the Jews, it follows, was a properly "anti-infective" medical goal. Moreover, they saw such murderously irrational "excisions" as an "obligation" of "healing" and "compassion."
Credo quia absurdum, we might recall. "I believe because it is absurd."
However seemingly inane, Americans must prepare to consider mass murder as a heinous crime sometimes justified by metaphor. Millions of Holocaust murders offer irrefutable evidence of just how easy it is to fully subordinate science and reason to the most preposterous forms of doggerel.[2] With such a willful subordination,[3] otherwise normal human behavior could give way to once unimaginable levels of human predation.
Now, variously underling explanatory themes arise, several which may shed light on the conspicuously dark and untruthful Trump Era. To wit, the duality of good and evil within each individual person is a very old idea in western thought, most notably in German literature, from Johan Wolfgang von Goethe and Friedrich Nietzsche to Hermann Hesse and Thomas Mann. Always, in studying this clarifying literature, we may learn that the critical boundaries of caring and compassion are most genuinely not between "normal" and "abnormal" persons, but instead, within each individual person. Ordinarily, it is time to recognize, the generally porous walls of human normalcy and abnormality allow each single individual to oscillate more or less freely between cruelty and altruism, between violence and calm, between right and wrong, between reason and anti-reason.
American voters take heed. Truth is never just a political contrivance, as has been supposed by Donald J, Trump and his continuously obedient enablers. In short, truth is exculpatory, in psychiatry as well as in politics. At any moment of human history, the veneer of human civilization remains thin, markedly thin. Always, it is grievously fragile, ready to crack.
When, finally, it does begin to fracture, as in the case of the marooned children in William Golding's Lord of the Flies, a ubiquitous human nature imperils even the most well bred British schoolboys. It is a predatory nature exposing darkly primal and variously intersecting layers of pure barbarism.
Thomas Mann reminds, though in generic terms, this destructive nature will "dare to be barbaric, twice barbaric indeed."
After attending the 1961 Eichmann trial in Jerusalem, political philosopher Hannah Arendt advanced the sobering hypothesis that evil can be stunningly ordinary or "banal;" that it can be generated by the literal and seemingly benign absence of authentic thought.[4] Unsurprisingly, this novel interpretation of evil was widely challenged and disputed following the actual trial, but it was nonetheless rooted in certain classical views of individual human dualism, particularly Goethe's Faust. Hannah Arendt's resurgent idea of evil as mundane was further reinforced by still-earlier studies of nefarious human behavior in the crowd, the herd, or the mass, especially the variously overlapping works of Soren Kierkegaard, Max Stirner, Arthur Schopenhauer, Gustave LeBon, Carl G. Jung, Elias Canetti, and Sigmund Freud.
In all of these thematically-related writings, a common focus is placed upon the potentially corrosive impact of group membership and identity on individual human behavior. In this authentically vital genre, Freud's own best contribution remains his Group Psychology and the Analysis of the Ego (1921). The seminal psychologist-philosopher already knew that Reason is at perpetual war with Anti-Reason, and that political dictatorships will inevitably favor the latter.[5]
Robert Lifton also likely knew all this. Still, he sought something more, some other isolatable mechanism by which the ordinary or "normal" evildoer could render himself or herself "abnormal." Ultimately, he discovered this esoteric mechanism in an intra-psychic process labeled as "doubling."
Different from the traditional psychoanalytic concept of "splitting," or what Freud preferred to call "dissociation," doubling, said Lifton, is the means whereby an "opposing self" begins to replace portions of the "original self," in effect usurping and overwhelming that original self from within. When this happens, we learn further, the opposing self is able to embrace evil-doing without restraint and even while the original self seeks to remain "good."
Significantly, for optimum understanding of the outgoing Trump presidency, doubling permits pertinent evil doers to avoid personal guilt, and thus to live simultaneously within two discrete and adversarial levels of human consciousness.
As a "maneuver," however unwitting, doubling allowed the Nazi doctors to become murderers and decent family men at the same time. In similar fashion, doubling is likely the way that shameless Trump-sycophants are able to reconcile the apparent ordinariness of their public lives with derivative expressions of personal cruelty. Timely examples here would be Trump's "Darwinian" attitude toward the exploding Covid19 pandemic and his sustained indifference to massive mistreatment of Hispanic refugee children along US southern borders.
As with the Nazi doctors and the Jews, it is plausible that "know nothing" Trump-followers regard the harms inflicted upon certain "others" (de facto, "sub-humans") as not merely pleasing, but as a welcome form of national "healing."
Sometimes, truth emerges through paradox. Accordingly, there can be an abnormal side to normalcy. For the future, in thinking about how best to continuously protect ourselves from another sordid and toxic president, Americans would be well-advised not to think of their prospective leader in narrowly polar terms – that is, normal/abnormal; good/evil.
In the Third Reich, doubling was not the only reason certain "normal" individuals were able to be complicit in crimes against humanity.[6] Elements of "groupthink," especially an overwhelming need to belong, have always been a dominant decisional influence on human behavior. Clinically, at least, whatever sorts of explanation might ultimately emerge as most persuasive, we Americans may still have to accept that the most odious and contemptible political leaders have sometimes been clinically "normal."
Such conclusions ought to be kept in mind as future US voters prepare to better understand the "psychopathology of normalcy." In support of such necessary preparations, citizens ought to focus more diligently on tangible fact-based explanations[7] than on narrowly simplistic or corrosively conspiratorial ones.[8] And just as important, Americans should prepare to reject future candidates who display any darkly visible affections for prejudice and rancor, the sort of hatreds that have been nurtured so systematically by Donald J. Trump at home and abroad.
There is more. When violence-stoking hatreds are channeled by President Trump into the crudely belligerent nationalism[9] of "America First," they could result in catastrophic international war.[10] In this regard, Americans won't be out of the woods (not even tentatively or partially) until January 20th, 2021. At that point, the full consequences of the Trump presidency should reveal themselves not as just a passing "abnormality," but as the plausible result of a political selection process that can overlook or understate the "banality of evil."
Should this flawed process ignore interrelated considerations of law,[11] intellect and ethics once again in 2024, the lethal consequences could then prove irremediable. Why does the famous Edvard Munch "scream" (above) resonate so tellingly across the world? It is because so many "normal" human beings are able to grasp intuitively a very sobering awareness: In a world that is so conspicuously mad, not to be mad could represent just another form of madness.
————-
---
[1] Do you know what it means to find yourselves face to face with a madman," inquires Luigi Pirandello in Act II of Henry IV, "with one who shakes the foundations of all you have built up in yourselves, your logic, the logic of all your constructions? Madmen, lucky folk, construct without logic, or rather, with a logic that flies like a feather."
[2] Even now, large numbers of Americans, misdirected by a president who opposes Reason and Law at every turn, decry science and medicine in a calculated preference for ignorance. Twentieth-century Spanish philosopher Jose Ortega y'Gassett clarified the generic bases of such a leader-induced declension in his classic The Revolt of the Masses (1930): "It's not that the vulgar believes itself to be superexcellent and not vulgar, but rather that the vulgar proclaim and impose the rights of vulgarity or vulgarity itself as a right." Among other evident absurdities, it is this perverse "right of vulgarity" that still animates the docile Trump legions of cultivated thoughtlessness and deliberate inconscience.
[3] Too little attention has been directed toward Donald J. Trump's open loathing of science and intellect, and to his corresponding unwillingness to read. Ironically, the Founding Fathers of the United States were intellectuals. As explained by American historian Richard Hofstadter: "The Founding Fathers were sages, scientists, men of broad cultivation, many of them apt in classical learning, who used their wide reading in history, politics and law to solve the exigent problems of their time." See Hofstadter's Anti-Intellectualism in American Life (New York: Alfred A. Knopf, 1964), p. 145. A conclusion ought to surface: How far we Americans have fallen.
[4]See Hannah Arendt's Eichmann in Jerusalem (1963).
[5] On this key theme, see especially Karl Jaspers, Reason and Anti-Reason in our Time (1952). In a diagnosis that seems to fit perfectly with America's current struggles with Trump-inflicted horror, Jaspers summarizes a lethal problem of "normalcy." In essence, notes Jaspers: "The enemy is the unphilosophical spirit which knows nothing and wants to know nothing of truth."
[6] Crimes against humanity are formally defined as "murder, extermination, enslavement, deportation, and other inhumane acts committed against any civilian population before or during a war; or persecutions on political, racial or religious grounds in execution of or in connection with any crime within the jurisdiction of the Tribunal, whether or not in violation of the domestic law of the country where perpetrated…." See Charter of the International Military Tribunal, Aug. 8, 1945, Art. 6(c), 59 Stat. 1544, 1547, 82 U.N.T.S. 279, 288.
[7] But see Karl Jaspers, Reason and anti-Reason in Our Time (1952): "There is something inside all of us that earns not for reason, but for mystery – not for penetrating clear thought but for the whisperings of the irrational…."
[8] Recall, in this connection, Bertrand Russell's timeless warning in Principles of Social Reconstruction (1916): "Men fear thought more than they fear anything else on earth, more than ruin, more even than death."
[9] The belligerent nationalismof Donald Trump stands in marked contrast to authoritative legal assumptions concerning solidarity between states. These jurisprudential assumptions concern a presumptively common legal struggle against both aggression and terrorism. Such a "peremptory" expectation, known formally in law as a jus cogens assumption, had already been mentioned in Justinian, Corpus Juris Civilis (533 CE); Hugo Grotius, 2 De Jure Belli ac Pacis Libri Tres, Ch. 20 (Francis W. Kesey., tr, Clarendon Press, 1925)(1690); and Emmerich de Vattel, 1 Le Droit Des Gens, Ch. 19 (1758).
[10] For early accounts by this author of nuclear war effects in particular, see: Louis René Beres, Apocalypse: Nuclear Catastrophe in World Politics (Chicago: University of Chicago Press, 1980); Louis René Beres, Mimicking Sisyphus: America's Countervailing Nuclear Strategy (Lexington, Mass., Lexington Books, 1983); Louis René Beres, Reason and Realpolitik: U.S. Foreign Policy and World Order (Lexington, Mass., Lexington Books, 1984); and Louis René Beres, Security or Armageddon: Israel's Nuclear Strategy (Lexington, Mass., Lexington Books, 1986). Most recently, by Professor Beres, see: Surviving Amid Chaos: Israel's Nuclear Strategy (New York, Rowman & Littlefield, 2016; 2nd ed. 2018). https://paw.princeton.edu/new-books/surviving-amid-chaos-israel%E2%80%99s-nuclear-strategy
[11] Apropos of US disregard for relevant international law, President Donald J. Trump instructed his Secretary of State and Attorney General to openly denounce the International Criminal Court's planned investigation of alleged US war crimes and crimes against humanity in Afghanistan. This direction represented a fundamental contradiction of America's peremptory obligation to national and international law. In the words used by the U.S. Supreme Court in The Paquete Habana, "International law is part of our law, and must be ascertained by the courts of justice of appropriate jurisdiction, as often as questions of right depending upon it are duly presented for their determination. For this purpose, where there is no treaty, and no controlling executive or legislative act or judicial decision, resort must be had to the customs and usages of civilized nations." See The Paquete Habana, 175 U.S. 677, 678-79 (1900). See also: The Lola, 175 U.S. 677 (1900); Tel-Oren v. Libyan Arab Republic, 726 F. 2d 774, 781, 788 (D.C. Cir. 1984)(per curiam)(Edwards, J. concurring)(dismissing the action, but making several references to domestic jurisdiction over extraterritorial offenses), cert. denied, 470 U.S. 1003 (1985)("concept of extraordinary judicial jurisdiction over acts in violation of significant international standards…embodied in the principle of `universal violations of international law.'").
Early Elections in Canada: Will the Fourth Wave Get in the Way?
On August 15, Justin Trudeau, the Prime Minister of Canada and leader of the Liberal Party, announced an early parliamentary election and scheduled it for September 20, 2021. Canadian legislation allows the federal government to be in power up to 5 years, so normally, the elections should have been held in 2023. However, the government has the right to call early elections at any time. This year, there will be 36 days for the pre-election campaigns.
At the centre of the Liberals' election campaign is the fight against the COVID-19 epidemic in Canada and the economic recovery. The coronavirus has also become a motivator for early elections. In his statement, Justin Trudeau emphasised that "Canadians need to choose how we finish the fight against COVID-19 and build back better. Canadians deserve their say, and that's exactly what we are going to give them." Thus, the main declared goal of the Liberals is to get a vote of confidence from the public for the continuation of the measures taken by the government.
The goal, which the prime minister did not voice, is the desire of the Liberal Party to win an absolute majority in the Parliament. In the 2019 elections, the Liberals won 157 seats, which allowed them to form a minority government, which is forced to seek the support of opposition parties when making decisions.
The somewhat risky move of the Liberals can be explained. The Liberals decided to take advantage of the high ratings of the ruling party and the prime minister at the moment, associated with a fairly successful anti-COVID policy, hoping that a high level of vaccination (according to official data, 71% of the Canadian population, who have no contraindications, are fully vaccinated and the emerging post-pandemic economic recovery will help it win a parliamentary majority.
Opinion polls show that the majority of Canadians approve Trudeau's strategy to overcome the coronavirus pandemic. Between the 2019 elections and the onset of the COVID-19 pandemic, Trudeau's government was unpopular, with ratings below 30%. Unlike Donald Trump, Trudeau's approval rating soared after the outbreak of the pandemic to 55%. During the election campaign, the rating of the Liberal Party decreased and was 31.6% on September 16, which reduces the chances of a landslide victory.
Trudeau left unanswered the question of whether he'd resign if his party fails to win an absolute majority in the elections.
Leaders of opposition parties—the Conservative Party, the New Democratic Party, Bloc Québécois, and the Green Party—criticised Trudeau's decision to call early elections, considering the decision inappropriate for the timing and situation with regard to the risk of the fourth wave of the coronavirus epidemic. They stressed that the government's primary task should be taking measures to combat the pandemic and restore the economy, rather than trying to hold onto power.
The on-going pandemic will change the electoral process. In the event of a fourth wave, priority will be given to postal voting. Liberal analysts are concerned that the registration process to submit ballots by mail could stop their supporters from voting, thereby undermining Trudeau's drive to reclaim a majority government. However, postal voting is the least popular among voters of the Conservative Party, and slightly more popular among voters of the Liberal and New Democratic parties. The timeframe for vote-counting will be increased. While ballots are usually counted on the morning after election day, it can take up to five days for postal voting.
One of the key and most attractive campaign messages of the Liberal Party is the reduction of the average cost of childcare services. Liberals have promised to resolve this issue for many years, but no active action has been taken. Justin Trudeau noted that the pandemic has highlighted the importance of this issue.
As in the 2019 elections, the Liberal Party's key rival will be the Conservative Party, led by new leader Erin O'Toole. The Conservative Party's rating a five days before the election was 31.3%. Conservatives suggest a different approach to childcare—providing a refundable child tax subsidy that covers up to 75% of the cost of kindergarten for low-income families. Trudeau has been harshly criticised by the Conservatives in connection with the scale of spending under his leadership, especially during the pandemic, and because of billion-dollar promises. In general, the race will not be easy for the conservative O'Toole. This is the first time he is running for the post of prime minister, in contrast to Justin Trudeau. Moreover, the Conservative Party of Canada is split from within, and the candidate is faced with the task of consolidating the party. The Conservative will have to argue against the billion-dollar promises which were made by the ruling Liberals before the elections.
The leaders of the other parties have chances to increase their seats in Parliament compared to the results of the 2019 elections, but they can hardly expect to receive the necessary number of votes to form a government. At the same time, the personal popularity of Jagmeet Singh, the candidate from the New Democratic Party, is growing, especially among young people. The level of his popularity at the end of August was 19.8%. Singh intends to do everything possible to steal progressive voters from the Liberal Party and prevent the formation of a Liberal-majority government. Singh will emphasise the significant role of the NDP under the minority government in the context of the COVID-19 pandemic and highlight that it was the New Democratic Party that was able to influence government decisions and measures to support the population during the pandemic.
Bloc Québécois leader Yves-François Blanchet, whose popularity level was 6.6%, intends to increase the Bloc's presence in Parliament and prevent the loss of votes in the province of Quebec in favour of the Liberal Party. According to him, it is fundamentally important to protect the French language and the ideas of secularism. The Bloc Québécois is also not interested in the formation of a majority government by the Liberals.
Green Party leader Annamie Paul is in a difficult position due to internal party battles. Moreover, her rating is low: 3.5%. Higher party officials have even tried to pass a no-confidence vote against her. Annamie Paul's goal is, in principle, to get a seat in Parliament in order to be able to take part in voting on important political issues. The Greens are focused on climate change problems, the principles of social justice, assistance to the most needy segments of the population, and the fight against various types of discrimination.
Traditionally, foreign policy remains a peripheral topic of the election campaign in Canada. This year, the focus will be on combating the COVID-19 epidemic, developing the social sphere, and economic recovery, which will push foreign policy issues aside even further.
The outcome of the elections will not have a significant impact on Russian-Canadian relations. An all-party anti-Russian consensus has developed in Canada; none of the parties have expressed any intention of developing a dialogue with Russia.
From our partner RIAC
Interpreting the Biden Doctrine: The View From Moscow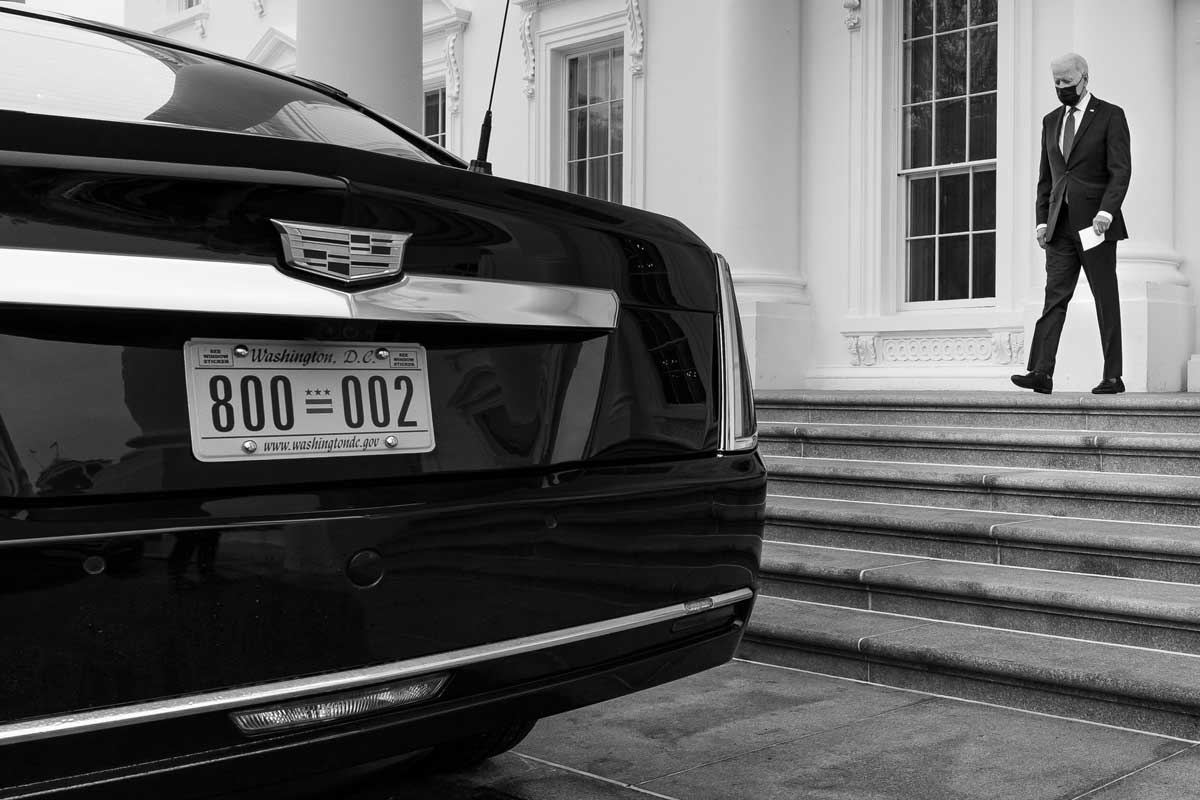 It is the success or failure of remaking America, not Afghanistan, that will determine not just the legacy of the Biden administration, but the future of the United States itself.
The newly unveiled Biden doctrine, which renounces the United States' post-9/11 policies of remaking other societies and building nations abroad, is a foreign policy landmark. Coming on the heels of the U.S. withdrawal from Afghanistan, it exudes credibility. Indeed, President Biden's moves essentially formalize and finalize processes that have been under way for over a decade. It was Barack Obama who first pledged to end America's twin wars—in Iraq and Afghanistan—started under George W. Bush. It was Donald Trump who reached an agreement with the Taliban on a full U.S. military withdrawal from Afghanistan in 2021. Both Obama and Trump also sought, albeit in strikingly different ways, to redirect Washington's attention to shoring up the home base.
It is important for the rest of the world to treat the change in U.S. foreign policy correctly. Leaving Afghanistan was the correct strategic decision, if grossly overdue and bungled in the final phases of its implementation. Afghanistan certainly does not mean the end of the United States as a global superpower; it simply continues to be in relative and slow decline. Nor does it spell the demise of American alliances and partnerships. Events in Afghanistan are unlikely to produce a political earthquake within the United States that would topple President Biden. No soul searching of the kind that Americans experienced during the Vietnam War is likely to emerge. Rather, Washington is busy recalibrating its global involvement. It is focusing even more on strengthening the home base. Overseas, the United States is moving from a global crusade in the name of democracy to an active defense of liberal values at home and Western positions abroad.
Afghanistan has been the most vivid in a long series of arguments that persuaded Biden's White House that a global triumph of liberal democracy is not achievable in the foreseeable future. Thus, remaking problematic countries—"draining the swamp" that breeds terrorism, in the language of the Bush administration—is futile. U.S. military force is a potent weapon, but no longer the means of first resort. The war on terror as an effort to keep the United States safe has been won: in the last twenty years, no major terrorist attacks occurred on U.S. soil. Meantime, the geopolitical, geoeconomic, ideological, and strategic focus of U.S. foreign policy has shifted. China is the main—some say, existential—challenger, and Russia the principal disrupter. Iran, North Korea, and an assortment of radical or extremist groups complete the list of adversaries. Climate change and the pandemic have risen to the top of U.S. security concerns. Hence, the most important foreign policy task is to strengthen the collective West under strong U.S. leadership.
The global economic recession that originated in the United States in 2007 dealt a blow to the U.S.-created economic and financial model; the severe domestic political crisis of 2016–2021 undermined confidence in the U.S. political system and its underlying values; and the COVID-19 disaster that hit the United States particularly hard have all exposed serious political, economic, and cultural issues and fissures within American society and polity. Neglecting the home base while engaging in costly nation-building exercises abroad came at a price. Now the Biden administration has set out to correct that with huge infrastructure development projects and support for the American middle class.
America's domestic crises, some of the similar problems in European countries, and the growing gap between the United States and its allies during the Trump presidency have produced widespread fears that China and Russia could exploit those issues to finally end U.S. dominance and even undermine the United States and other Western societies from within. This perception is behind the strategy reversal from spreading democracy as far and wide as Russia and China to defending the U.S.-led global system and the political regimes around the West, including in the United States, from Beijing and Moscow.
That said, what are the implications of the Biden doctrine? The United States remains a superpower with enormous resources which is now trying to use those resources to make itself stronger. America has reinvented itself before and may well be able to do so again. In foreign policy, Washington has stepped back from styling itself as the world's benign hegemon to assume the combat posture of the leader of the West under attack.
Within the collective West, U.S. dominance is not in danger. None of the Western countries are capable of going it alone or forming a bloc with others to present an alternative to U.S. leadership. Western and associated elites remain fully beholden to the United States. What they desire is firm U.S. leadership; what they fear is the United States withdrawing into itself. As for Washington's partners in the regions that are not deemed vital to U.S. interests, they should know that American support is conditional on those interests and various circumstances. Nothing new there, really: just ask some leaders in the Middle East. For now, however, Washington vows to support and assist exposed partners like Ukraine and Taiwan.
Embracing isolationism is not on the cards in the United States. For all the focus on domestic issues, global dominance or at least primacy has firmly become an integral part of U.S. national identity. Nor will liberal and democratic ideology be retired as a major driver of U.S. foreign policy. The United States will not become a "normal" country that only follows the rules of realpolitik. Rather, Washington will use values as a glue to further consolidate its allies and as a weapon to attack its adversaries. It helps the White House that China and Russia are viewed as malign both across the U.S. political spectrum and among U.S. allies and partners, most of whom have fears or grudges against either Moscow or Beijing.
In sum, the Biden doctrine does away with engagements that are no longer considered promising or even sustainable by Washington; funnels more resources to address pressing domestic issues; seeks to consolidate the collective West around the United States; and sharpens the focus on China and Russia as America's main adversaries. Of all these, the most important element is domestic. It is the success or failure of remaking America, not Afghanistan, that will determine not just the legacy of the Biden administration, but the future of the United States itself.
From our partner RIAC
AUKUS aims to perpetuate the Anglo-Saxon supremacy
On September 15, U.S. President Joe Biden worked with British Prime Minister Boris Johnson and Australian Prime Minister Scott Morrison together to unveil a trilateral alliance among Australia-U.K.-U.S. (AUKUS), which are the major three among the Anglo-Saxon nations (also including Canada and New Zealand). Literally, each sovereign state has full right to pursue individual or collective security and common interests. Yet, the deal has prompted intense criticism across the world including the furious words and firm acts from the Atlantic allies in Europe, such as France that is supposed to lose out on an $40-billion submarine deal with Australia to its Anglo-Saxon siblings—the U.K. and the U.S.
Some observers opine that AUKUS is another clear attempt by the U.S. and its allies aggressively to provoke China in the Asia-Pacific, where Washington had forged an alliance along with Japan, India and Australia in the name of the Quad. AUKUS is the latest showcase that three Anglo-Saxon powers have pretended to perpetuate their supremacy in all the key areas such as geopolitics, cybersecurity, artificial intelligence, and quantum computing. In short, the triple deal is a move designed to discourage or thwart any future Chinese bid for regional hegemony. But diplomatically its impacts go beyond that. As French media argued that the United States, though an ally of France, just backstabs it by negotiating AUKUS in secret without revealing the plan. Given this, the deal among AUKUS actually reflects the mentality of the Anglo-Saxon nations' superiority over others even if they are not outrageously practicing an imperialist policy in the traditional way.
Historically, there are only two qualified global powers which the Europeans still sometimes refer to as "Anglo-Saxon" powers: Great Britain and the United States. As Walter Mead once put it that the British Empire was, and the United States is, concerned not just with the balance of power in one particular corner of the world, but with the evolution of what it is today called "world order". Now with the rise of China which has aimed to become a global power with its different culture and political views from the current ruling powers, the Anglo-Saxon powers have made all efforts to align with the values-shared allies or partners to create the strong bulwarks against any rising power, like China and Russia as well. Physically, either the British Empire or the United States did or does establish a worldwide system of trade and finance which have enabled the two Anglo-Saxon powers to get rich and advanced in high-technologies. As a result, those riches and high-tech means eventually made them execute the power to project their military force that ensure the stability of their-dominated international systems. Indeed the Anglo-Saxon powers have had the legacies to think of their global goals which must be bolstered by money and foreign trade that in turn produces more wealth. Institutionally, the Anglo-Saxon nations in the world—the U.S., the U.K, Canada, Australia and New Zealand—have formed the notorious "Five eyes alliance" to collect all sorts of information and data serving their common core interests and security concerns.
This is not just rhetoric but an objective reflection of the mentality as Australian Foreign Minister Payne candidly revealed at the press conference where she said that the contemporary state of their alliance "is well suited to cooperate on countering economic coercion." The remarks imply that AUKUS is a military response to the rising economic competition from China because politics and economics are intertwined with each other in power politics, in which military means acts in order to advance self-interested economic ends. In both geopolitical and geoeconomic terms, the rise of China, no matter how peaceful it is, has been perceived as the "systematic" challenges to the West's domination of international relations and global economy, in which the Anglo-Saxon superiority must remain. Another case is the U.S. efforts to have continuously harassed the Nord Stream 2 project between Russia and Germany.
Yet, in the global community of today, any superpower aspiring for pursuing "inner clique" like AUKUS will be doomed to fail. First, we all are living in the world "where the affairs of each country are decided by its own people, and international affairs are run by all nations through consultation," as President Xi put it. Due to this, many countries in Asia warn that AUKUS risks provoking a nuclear arms race in the Asian-Pacific region. The nuclear factor means that the U.S. efforts to economically contain China through AUKUS on nationalist pretexts are much more dangerous than the run-up to World War I. Yet, neither the United States nor China likes to be perceived as "disturbing the peace" that Asian countries are eager to preserve. In reality, Asian countries have also made it clear not to take either side between the power politics.
Second, AUKUS's deal jeopardizes the norms of international trade and treaties. The reactions of third parties is one key issue, such as the French government is furious about the deal since it torpedoes a prior Australian agreement to purchase one dozen of conventional subs from France. Be aware that France is a strong advocate for a more robust European Union in the world politics. Now the EU is rallying behind Paris as in Brussels EU ambassadors agreed to postpone preparations for an inaugural trade and technology council on September 29 with the U.S. in Pittsburgh. European Commission President Ursula von der Leyen declared in a strong manner that "since one of our member states has been treated in a way that is not acceptable, so we need to know what happened and why." Michael Roth, Germany's minister for European affairs, went even further as he put it, "It is once again a wake-up call for all of us in the European Union to ask ourselves how we can strengthen our sovereignty, how we can present a united front even on issues relevant to foreign and security policy." It is the time for the EU to talk with one voice and for the need to work together to rebuild mutual trust among the allies.
Third, the deal by AUKUS involves the nuclear dimension. It is true that the three leaders have reiterated that the deal would be limited to the transfer of nuclear propulsion technology (such as reactors to power the new subs) but not nuclear weapons technology. Accordingly, Australia remains a non-nuclear country not armed with such weapons. But from a proliferation standpoint, that is a step in the direction of more extensive nuclear infrastructure. It indicates the United States and the U.K. are willing to transfer highly sensitive technologies to close allies. But the issue of deterrence in Asia-and especially extended deterrence-is extremely complicated since it will become ore so as China's nuclear arsenal expands. If the security environment deteriorates in the years ahead, U.S. might consider allowing its core allies to gain nuclear capabilities and Australia is able to gain access to this technology as its fleet expands. Yet, it also means that Australia is not a non-nuclear country any more.
In brief, the deal itself and the triple alliance among AUKUS will take some years to become a real threat to China or the ruling authorities of the country. But the deal announced on Sept. 15 will complicate Chinese efforts to maintain a peaceful rise and act a responsible power. Furthermore, the deal and the rationales behind it is sure to impede China's good-will to the members of AUKUS and the Quad, not mention of their irresponsible effects on peace and prosperity in the Asia-Pacific region.