XPRIZE and ASPIRE $15 million Feed The Next Billion competition to secure food supply
Today, XPRIZE, in partnership with ASPIRE and with the support of The Tony Robbins Foundation, is excited to announce the launch of XPRIZE Feed The Next Billion, a four-year competition that hopes to revolutionize the global food supply chain and its impact on communities around the world, transforming the near trillion-dollar meat industry in the process. Through the development of cultivated chicken or fish alternatives, teams of global innovators will work to ensure the world's growing population will have equitable access to high-protein, nutritious, quality food that allows everybody to live active and healthy lives.
Launched during a surge in global food insecurity amid the COVID-19 pandemic, a growing global population, new social mobility, increased urbanization, and climate change, XPRIZE Feed The Next Billion is the first challenge XPRIZE has launched in partnership with ASPIRE, the dedicated project management pillar of Abu Dhabi's Advanced Technology Research Council (ATRC) which funds research and runs global tech competitions. In addition to ASPIRE and The Tony Robbins Foundation, XPRIZE will be working with The Good Food Institute, an international nonprofit focused on cultivated meat and plant-based alternatives, which will act as a team success partner throughout the competition.
This competition comes after the release of XPRIZE's Future of Food Impact Roadmap, an in-depth analysis of global food system challenges, that identified 12 radical breakthroughs which could establish a more food secure and environmentally sustainable world by 2050 — allowing humanity to overcome the challenges needed to help the 815 million people facing chronic malnourishment today, and prepare for a future with an even larger global population. Amid these 12 breakthrough opportunities, the need for alternative proteins at-scale was identified as a critical impact area that requires significant technological advances, decreased price points, and notable shifts in consumers' preferences – all while maintaining positive health and environmental benefits as compared to animal-based proteins.
"Billions of individuals do and will desire higher quality protein as a food source, but the earth is incapable of providing this with traditional livestock. A much more sustainable, scalable methodology is required," said XPRIZE Founder Peter H. Diamandis, MD, "XPRIZE Feed The Next Billion seeks to create poultry and fish that is affordable, sustainable, more nutritious, and a lower cost than mechanisms now in place. We believe hundreds of entrepreneurs will focus on driving breakthroughs in this critical and important area to help feed the world."
"Even though it seems like a formidable challenge — global hunger is one of the most solvable problems in today's society," said His Excellency Faisal Al Bannai, Secretary-General of the Advanced Technology Research Council, which oversees ASPIRE. "With XPRIZE Feed The Next Billion, we have a unique opportunity to enable innovators to develop solutions that improve yield, productivity and sustainability across the entire global food ecosystem. Abu Dhabi has been instrumental in developing the global food security ecosystem, and we are continuously uncovering cutting-edge agriculture solutions that will shape the future of food production. Through our partnership with XPRIZE, we seek to unearth new technologies that will become solutions for all, helping people around the world access safe, sufficient and affordable food. We're excited to bring together top international talent and global innovators to develop solutions to answer one of the world's most critical challenges."
As part of the competition, XPRIZE Feed the Next Billion will ask the winning teams to develop multiple consistent cuts of a meat alternative that replicates the look, taste, smell, feel, cooking behavior and nutritional properties of a structured fillet of fish or chicken breast, while having a lower comparable environmental footprint. All teams will need to demonstrate an ability to scale production for global distribution, a crucial step towards addressing food insecurity and revolutionizing the food supply of communities in all corners of the world.
"In 2018, I suggested that XPRIZE run a competition to end global hunger, an issue that will only be magnified as the population continues to grow," said Tony Robbins, the United States' number one life and business coach and founder of The Tony Robbins Foundation. "With XPRIZE Feed the Next Billion, we are taking it a step further, rethinking how and where food is produced, and finding a new way to provide plentiful, sustainable and nutritious food to the next billion people on the planet."
Registration kicks off today and will run through April 28, 2021. Grand Prize Winners will be announced in 2024. To learn more about XPRIZE Feed the Next Billion, visit xprize.org/feed.
World Bank Plans to Invest over $5 Billion in Drylands in Africa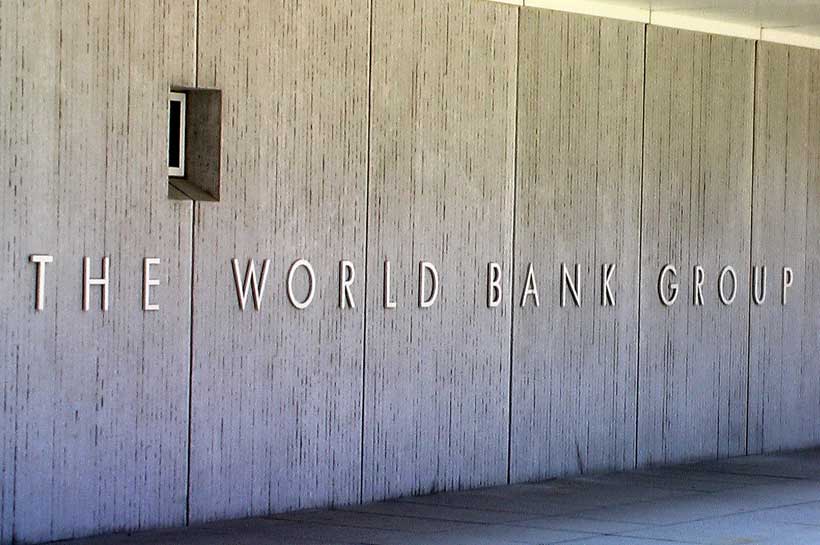 The World Bank plans to invest over $5 billion over the next five years to help restore degraded landscapes, improve agriculture productivity, and promote livelihoods across 11 African countries on a swathe of land stretching from Senegal to Djibouti.
World Bank Group President David Malpass announced the investment at the One Planet Summit, a high-level meeting co-hosted with France and the United Nations that is focused on addressing climate change and biodiversity loss.
"This investment, which comes at a crucial time, will help improve livelihoods as countries recover from COVID-19 while also dealing with the impact of both biodiversity loss and climate change on their people and economies," said Malpass.
The more than $5 billion in financing will support agriculture, biodiversity, community development, food security, landscape restoration, job creation, resilient infrastructure, rural mobility, and access to renewable energy across 11 countries of the Sahel, Lake Chad and Horn of Africa. Many of these efforts are in line with the Great Green Wall initiative. This builds on World Bank landscape investments in these countries over the past eight years that reached more than 19 million people and placed 1.6 million hectares under sustainable land management.
"Restoring natural ecosystems in the drylands of Africa benefits both people and the planet," said Moussa Faki Mahamat, Chairperson of the African Union Commission.
Working with many partners, PROGREEN, a World Bank global fund dedicated to boosting countries' efforts to address landscape degradation, will also invest $14.5 million in five Sahelian countries – Burkina Faso, Chad, Niger, Mali, Mauritania.
The World Bank Group is the biggest multilateral funder of climate investments in developing countries. In December 2020, the World Bank Group announced an ambitious new target for 35% of its financing to have climate co-benefits, on average, over the next five years.
Citizens globally affirm belief in international cooperation
People worldwide have overwhelmingly highlighted their faith in multilateralism to address global challenges, the results of a year-long survey by the United Nations have shown.
The UN75 initiative was launched by Secretary-General António Guterres, in January last year, to understand the global public's hopes and fears for the future, as well as their expectations and ideas for international cooperation, and for the UN in particular. More than 1.5 million people from 195 countries took part in the campaign through surveys and dialogues.
"The UN75 global consultation showed that 97 per cent of respondents support international cooperation to tackle global challenges," Mr. Guterres said on the results.
"That represents a very strong commitment to multilateralism, and to the mission of the United Nations. Now it is up to us – Member States and the UN Secretariat – to meet the expectations of the people we serve," he added.
Unity across groups and regions
Announcing the findings at the UN Office at Geneva on Friday, Fabrizio Hochschild, Special Adviser to the Secretary-General on the commemoration of UN's 75th anniversary, said that together with UN75 conversations and surveys, innovative methodologies and artificial intelligence analysis were employed to gauge world opinion, including through traditional and social media.
In addition, two independent surveys were commissioned around the same questions to have a "reality check", and the results were striking, he continued.
Unity, across generations, regions income groups, and levels of education, was one such striking result, Mr. Hochschild highlighted, explaining that opinions were united when it came to people's hopes and fears for their future, and their expectations of international cooperation.
In the immediate priorities post-COVID-19, the world is united in wanting much better access to affordable basic services, healthcare, quality education, water and sanitation, and related is the world seeks much greater solidarity with the hardest hit communities and places, he added.
Launched to mark the Organization's 75th anniversary, the exercise was the UN's most ambitious effort to date to gather input from the global public, and the largest survey on priorities for recovering from the COVID-19 pandemic.
Short-term challenges
With the coronavirus pandemic reversing progress in human development and widening inequalities, many respondents prioritized access to basic services and support to the hardest hit places and communities in the short-term, according to the results.
The top immediate, short-term priority globally was universal access to healthcare.
In addition, given the impact of the crisis on children and education, greater investments in education and youth programmes ranked high among respondents, particularly in sub-Saharan Africa, and central and southern Asia.
Long-term challenges
Similarly, while people expect access to health services to improve over the next 25 years, respondents in all regions identified climate change and environmental issues as the number one long-term global challenge.
Other longer-term priorities vary according to income levels, but include rising concern with employment opportunities, respect for human rights and reducing conflict.
Respondents in higher human development countries tended to give the highest priority to the environment and human rights, those in lower human development countries tended to accord the highest priority to less conflict and meeting basic needs, such as employment, healthcare and education.
UN's role
Many respondents also looked to the United Nations to lead in international cooperation to address immediate and longer-term global challenges, the results showed, with many also want the Organization to innovate – to be more inclusive, engaged, accountable and effective.
In surveys and UN75 dialogues held around the world, participants called on the UN for moral leadership; a more reformed, representative and agile Security Council; and an inclusive and participatory UN system, with improved understanding of the work of the Organization among citizens around the world, and which shows more care for the needs of the people.
World Bank Signs $105 Million Project to Improve Waterways in West Bengal
The Government of India, the Government of West Bengal and the World Bank today signed a $105 million project to improve the inland water transport infrastructure in Kolkata, West Bengal.
The West Bengal Inland Water Transport, Logistics and Spatial Development Project will facilitate passenger and freight movement across the Hooghly river; undertake spatial planning to improve accessibility in the Kolkata Metropolitan Area; enhance the quality of life of its residents; and contribute to the growth of the state's logistics sector.
"Inland waterways are now emerging as a cost effective and an environment friendly option for passenger and freight movement," said C S Mohapatra, Additional Secretary, Department of Economic Affairs, Ministry of Finance. "This Project will help improve the river transport infrastructure in West Bengal and help in the economic development of the state by connecting the hinterland with markets and job centers in Kolkata's Metropolitan Area," he added.
The agreement was signed by C S Mohapatra, Additional Secretary, Department of Economic Affairs, Ministry of Finance on behalf of the Government of India; Rajdeep Dutta, Deputy Resident Commissioner on behalf of the Government of West Bengal; and Junaid Ahmad, Country Director, India on behalf of the World Bank.
The project will cover the five most populous districts of southern West Bengal, including its urban agglomeration — the Kolkata Metropolitan Area (KMA) where around 30 million people or one-third of West Bengal's population live.
"This operation will allow the state to invest in Kolkata's economic productivity by making its waterways and ferry services part of an efficient and safe urban mobility strategy," said Junaid Ahmad, World Bank Country Director in India. "Importantly, given Kolkata's strategic location, the project is also ensuring that the metropolitan area emerges as a transport and logistics hub for the sub-region, leveraging the EDFC and connecting to the north-east and the land-locked countries of Nepal and Bhutan."
The Hooghly river, a distributary of the river Ganga, in Kolkata separates the Kolkata port from its large consumption centers, which are, its wholesale market and its vast hinterland comprising among others the entire North East of India and two landlocked neighboring countries namely, Nepal and Bhutan. More than 80 percent of freight and passenger traffic currently cross the river via Kolkata's three bridges. To curtail congestion, the city has restricted the movement of trucks to the port to certain bridges and only during limited hours, reducing access to the port and increasing the cost of logistics.
West Bengal's ferries can provide an efficient, flexible mode of public transport for both passengers and freight, saving on operating costs and travel time when compared with road journeys. The existing ferry system, operational for decades, caters to less than 2 percent of the passenger traffic and a small portion of the freight movement. Developing the river transport infrastructure will enable a large population of the state to utilize its waterways, have alternative, multi-modal options for transportation for both freight and passengers, connect the hinterland with Kolkata Metropolitan Area's markets and job centers and emerge as a logistics hub.
In the first phase, the project will enhance the capacity and improve the safety of the Inland Water Transport system; including rehabilitating existing jetties, buying new ferries with enhanced design; and installing electronic gates in 40 locations. In the second phase, it will support long-term investments for passenger movements, including in terminals and jetties; improve the design of the inland water transport vessels; ensure night navigation on the most hazardous and trafficked routes and crossing points; and encourage the private sector to invest in Ro-Ro vessels that will allow easier movement of trucks across the Hooghly river.
"Such long-term planning will not only help the city improve passenger and freight transport, but allow it to utilize its waterfront and enable more efficient land use and urban planning," said Fuad Malkawi, Senior Urban Development Specialist and Natalya Stankevich, Senior Transport Specialist and task team leaders for the project. "Improving ferry services is also critical for some of the most disadvantaged community groups who are dependent on IWT," they added.
To better cope with increased precipitation and flooding, climate-smart engineering solutions will be applied, including modular floating designs for ferry access points at the passenger terminals. In addition, the project will facilitate disable-friendly amenities, ensure women's safety and encourage women's employment in the IWT Department as well as with the ferry operators.
The $105 million loan from the International Bank for Reconstruction and Development (IBRD), has a maturity of 17 years, including a grace period of 7 years.