India and China had established diplomatic relations 70 years ago. 2020 saw the firing of shots for the first time in over 40 years. Even though disagreements between the two sides are not unusual, border disputes do pose a challenge for the security of both countries. Furthermore, it could have consequences for their economic relations. This paper tries to look at the recent face-off between the two states and explores the options India has in the times to come.
The India-China war took place in 1962, when Indian and Chinese troops fought over the Himalayan territory of Aksai Chin which is situated between Tibet, Xinjiang and Ladakh. At that time, India deployed its troops along the border, but China's strategy was to launch an all-out attack. The Chinese position was that they should have sovereignty over the territory they were fighting for. India in response had a defensive strategy and they lacked sufficient weaponry and personnel. Consequently, they suffered heavy casualties. The war ended when China announced a unilateral ceasefire on 21stNovember 1962.
Since then, Both India and China have made strides in bolstering their respective capabilities. However, China's growth has been faster and it has managed to outpace India both economically and militarily. China's per capita income in 1980 was even lower than that of India, but today it is almost four times higher. China has registered the biggest gains in its GDP share in the global economy in the last 20 years. The gap between the US and China is also closing fast. In 1999 the global GDP share of the US was 31% and that of China was a mere 1.8%. In 2020, the US GDP share is 23.6% and that of China is 15.5%.Hence, in terms of economic strength, no other country matches US and China or even comes close to either of them. It is this transformation that has made China aspire to be the world's second superpower. It appears that these are early times of the concretization of a bipolar world. This new power dynamics could have serious implications for the countries of the world.

Against this backdrop, India needs to figure out where it stands vis-a-vis China. Its efforts at cultivating China and keeping it pacified appear to have failed for now. China being a global player has a grand strategy and its latest moves at the LAC (Line of Actual Control) between Indian and China are a part of creating a new template for Sino-Indian relations. Clashes between troops of both countries have occurred regularly along the contested border, but this is the first deadly one in the last 45 years. In remote Tibet, ominously high above the Indian plains lies the source of the Brahmaputra, the Indus and other important rivers. The dams China has built and those it plans to construct in future, could pose an existential risk to hundreds of millions living downstream. The Brahmaputra is in great danger. In 2013, China launched a project to build six dams on the Lhasa River, which is one of its tributaries. The project, once completed, will convert the river into a series of artificial lakes. This would cause devastating damage to Tibet's environment and significantly limit water supply for downstream countries. As it did in 2017, water could again be used as a weapon by China. It could refuse to release water when India needs it, aggravating droughts. It could also release water during rainy seasons and cause dreadful floods. Geopolitically, these dams are weapons that give China an edge against its neighbours.
Many believe that India and China, the two nuclear-armed neighbours could not possibly go to war. The threat of uncontainable escalation is appalling. If one looks at their respective economic strength, India's per capita GDP is a little more than $2,104, while China's is a bit above $10,261. When it comes to defence, India's budget this year is about $66 billion while China's is almost $179 billion. Moreover, in terms of what in China is called its Comprehensive National Power (CNP), which incorporates scientific and technological power and human capital formation, China far outflanks India. In a long war, Chinese economic might, industrial production and defence superiority would guarantee massive advantage.

Why is China miffed?

There could be various explanations as to why China decided to act now at the disputed Sino-Indian border, which stretches some 3,500 km (2,175 miles). It was the first time in 45 years that shots were fired at the border. Both countries had agreed in 1996 not to use guns and explosives near the border so that any conflict there could be managed short of a hot war. However, some actions in the recent past by the Indian side seem to have irked China.

First, China has always been sensitive about Tibet, Aksai Chin and its border with India since the days of Mao Zedong and Zhou Enlai. In 1962, some in China claim to have taught India a lesson after it refused to back down on its forward policy and turned down its boundary deal. Last year, by a Constitutional amendment, India downgraded Article 370 of Its Constitution which had hitherto granted special status to the state of Jammu and Kashmir. New Delhi also carved out a new union territory of Ladakh. China was unhappy with these actions of India. Official Indian maps show Pakistani-held Gilgit and Baltistan as well as China-held Aksai Chin to be a part of Ladakh.
Second, India has built the world's highest airfield at Daulat Beg Oldi. Long back this was an old campsite on the base of the strategic Karakoram Pass that led to the Tarim Basin in southern Xinjiang. It lies on the legendary Silk Route through which travellers moved on their journeys from Beijing to Constantinople. Located at 5,065 meters above sea level, this airfield is close to Siachen Glacier, where Indian and Pakistani troops face off. India has also built the 255-kilometer Darbuk-Shyok-Daulat Beg Oldie road that offers it far better access to the LAC. Some experts believe that it is India's forward-moving posture in the LAC area that has peeved the Chinese.

Moreover, the LAC, has different connotations across the Western (Eastern Ladakh), Central (Himachal Pradesh and Uttarakhand), and Eastern (Sikkim, Arunachal) Sectors. In the Western Sector, the Indian claim line includes the whole of Aksai Chin and is based on the 1865 Johnson Line, while the Chinese had generally accepted the 1899 Macartney-McDonald Line along the Laktsang range till East of Karakoram Pass. After 1962, the Chinese have come further ahead. In the Central Sector, the boundary lies along the watershed has limited claims by China, while the Eastern Sector has the famous Macmahon line dividing Tibet and British India. It is drawn on a very small-scale map, with no clear definition, except that it follows the watershed, based on the 1914 Shimla Agreement between British India, Tibet, and China. After the annexation of Tibet by China in 1950, it has refused to accept the treaty the Qing dynasty had signed with the British in 1914. Hence, the fact remains that the LAC had neither been correctly defined nor segregated, even during British times. Thus it suffers from a weakness of differing perceptions of the LAC by both India and China.  These disputes have become increasingly difficult to contain in recent years. An exercise to clarify the LAC by the two countries could not take off in the early 2000s. The main region of disagreement was the Western sector where the Chinese did not agree to the Indian maps.
Third, India opposed the BRI (Belt and Road initiative) last year on the grounds of territorial sovereignty. The Doklam confrontation in 2017 occurred when India did not attend the first BRI summit earlier that year. In 2019, India joined the US in categorically opposing BRI. This raised many eyebrows in Beijing. Chinese have also taken umbrage at BJP MPs Meenakshi Lekhi and Rahul Kaswan's "virtual participation" in the swearing-in ceremony of Taiwan's President Tsai Ing-wen.

Fourth, India has questioned China's concealment of information and its role in the global spread of the COVID-19 pandemic. India's stand and statements on the pandemic have annoyed China.

Fifth, India has been pressing for moving manufacturing away from China in the post-COVID-19 world. It has made a big noise about a higher trust factor in India. India claims to be a democracy with a free press where investments would have a lower long-term risk. China is particularly sensitive to this argument.

Finally, some analysts argue that China's Xi Jinping was trying to divert attention from his handling of the Covid-19 fallout. He might also have been trying to ease domestic pressures. He might have even calculated that at the time when all countries were busy fighting Covid-19; it was perhaps a better time to take advantage of their divided attention.

Opinion in China:
Positions in China are divided to the extent that some people in China are strongly critical of Chairman Mao for his handling of the 1962 war with India. They call Mao a national sinner because China did not gain control over southern Tibet at that time.
There is a view among China's strategic community that China-India relations hold no great prospect in the current international situation. Zhang Jiadong, director of South Asian Studies Center of Fudan University rules out any possibility of a negotiated settlement of the border dispute in the near future. India, he argues, is already a quasi-ally of the United States and there is no way China can thwart further intensity in US-India relations. Hence, violent conflicts are predicted to be the new normal in China-India ties.
Some experts in China argue that China should prepare for simultaneous war-like situations on both fronts – with the PLA Navy, Air Force, and Marine Corps focusing on the eastern front, and the Chinese army concentrating on the western front with. Sui snow Mongolia of the School of International Studies, Renmin University of China maintains that they take inspiration from India on this matter, arguing that "Isn't India preparing on two fronts all the time? Why can't we fight on two fronts?"
A Chinese military expert Li Jie argued in Huanqiushibao, that by aggressive actions the Indian side is giving indication that if an irrepressible conflict occurs on the land between China and India on the border, it may choose to retaliate against China at sea by aiming at China's oil and gas transport vessels, thereby, urging the Chinese government to take proper countermeasures to deal with the disturbances at the sea.
Lin Minwang, a prominent expert from Fudan University, agrees that American political support is crucial to India's toughened stance against China. He further notes that since the outbreak of the epidemic, India and the United States have maintained close communication. India is now more anti-China than many of the other US allies. Lin argues that from the foreign policy of the Indian government it is now very clear that India has decided to stand with the United States in the great power competition.
Another argument is that the recent conflict is intended to sidetrack Indian public opinion, given the worsening COVID situation in the country and the sinking economy and create nationalistic fervor to bring together the people against China.
India's Options:
Against this backdrop one needs to see what are the options for India in the near term?
First, India needs to modernize its military and bolster its security. It does not need to put all its eggs in the American basket by assuming that the US will come to its help when it is threatened by China. Since all countries are guided by their national interests and so is the US, therefore, its support would be only to the extent it serves the US interest. Beyond it, India will have to fend for itself. Hence, the basic way of seeking security is to build deterrence capacity on its own. This however, appears to be a tall order in the immediate context, given the fragile condition of the Indian economy and its negative growth. However, it needs to be given top priority in the times ahead. At present, India has not articulated in definite terms the threats emanating from China as it still is not very sure about the extent of American assistance in restraining China. India is conscious of the domestic compulsions of the US and its limitations in backing India to the end. Moreover, there would be uncertainty in US politics till a new administration takes office in Washington. Picking a fight with China, therefore, is not the wisest strategy; obfuscating the exact nature of the China threat is indeed a much better strategy.

Second, India needs to get more active in arrangements like the Quad Security Dialogue. It may gain traction if all these countries make sincere efforts, as all of them have a common claim of being democratic countries and have common interests of unobstructed maritime trade and security. Quad underlines the rising importance of maritime geopolitics in an increasingly integrated world. Economically, the strategy is viewed as an answer to China's Belt and Road Initiative, which is instituting a China-centric trade route. However, India needs to tread carefully and not be taken in by the enthusiastic support which the others are offering India to contain China. Our actions in this group should be cautious and limited by our abiding national interest. We are the only ones sharing a long boundary with China and we have to live with this for all times.

Third, the government of India should not be guided by the aggressive nationalistic rhetoric, which has been mainstreamed in India by the party in power at the Federal level. The government needs to make a distinction between its domestic politics – where it might need to employ such a tactic- with international politics, where India needs to have a long term strategy. It needs to appreciate that China is a rising power with claims to superpower status. Understanding the consequences of a confrontation, India needs to tread carefully and avoid a skirmish with China in every possible way. However, it needs to continuously work on bolstering its deterrence capability.
India also needs to engage with China more meaningfully. China had been told, during the recent talks in Moscow, that its frontline troops were engaged in provocative behaviour and had disregarded bilateral agreements and protocols. It was also emphasised that the Indian troops had scrupulously followed all agreements and protocols pertaining to the border areas. In Moscow, the Foreign Ministers of both countries agreed on a five-point plan to deescalate the situation and thwart any unpleasant incident in the future.
 
Beijing's position is that New Delhi should meet it halfway, which is seen as an indication that India accepts the new Chinese claim lines. New Delhi has maintained that Chinese troops should move back to the pre-April 2020 position. Such an engagement would help India to limit the damage from Chinese incursions and to ensure that such unilateral aggressive behaviour from China is avoided in future.

Finally, in international politics, a country can choose its friends but she cannot choose its neighbours. China is a neighbour, sharing a boundary of thousands of kilometres with India. Since they have to live with China, Indian strategic planners need to do some out of the box thinking. They can even think of looking at China differently, not necessarily as an adversary but a potential partner. It cannot be denied that India's efforts at cultivating China till now have not borne much fruits, but India needs to think about its own missteps in engaging with China and stop harping on the same old line of playing a victim of Chinese betrayal. India would have nothing to lose if it invests more in this option. It is possible to engage constructively with both the US and China; India does not necessarily need to take sides between the two. We need not be over-excited with the sudden outburst of affection from the US. It is nobody's case that we should ignore the American overtures, but we need to have our feet firmly planted on the ground.
Notwithstanding age-old border tensions, India and China have considerable multilateral cooperation, mainly through alternate global institutions created over the last several years. The BRICS, including Brazil, Russia, India, China, and South Africa; the Asian Infrastructure Investment Bank (AIIB), in which India is the second-largest capital contributor; the New Development Bank; and the Shanghai Cooperation Organization, have all been platforms for cooperation regardless of the countries' continuous security competition. Hence, in today's world of interdependence, for India to totally cut off its entire links with China is neither possible nor desirable. We should bear in mind that China is India's primary trading partner with annual trade worth $92 billion.
However, China's periodic assertions complicate issues. For example, its recent contention that it abides by the LAC as proposed by Premier Zhou Enlai has complicated the border row in eastern Ladakh, and called into question Beijing's intention to restore status quo ante of early April and de-escalate the conflict. Basically they confirm that the old Confidence Building Measures Regime inaugurated by the Border Peace and Tranquility Agreement of 1993 is no longer valid. In the wake of the 15 June Galwan incident, India had decided to be pro-active in its engagement with Chinese troops. Defence Minister Rajnath Singh had given go ahead to the army to deal with China to protect Indian territory. Hence engaging China constructively is something which is easier said than done.
On the other side, to deal with a resurgent India, Chinese hardliners suggest a policy of "three nos": no weakness, no concession and no defensive defence. It means, China should take all openings to crack down on India, and have the enterprise to hit it hard whenever possible. This, it is maintained, will not dent China-India relations; on the converse, it will lend it more stability.
China also intends at conveying a message to the international community. Allen Carlson, director of Cornell University's China and Asia Pacific Studies program, argued that they are demonstrating to the global audience that China is no longer a reactive player on the world stage, it intends to be proactive, and more direct in achieving what are viewed as the country's core national interests.

Someanalysts say that these developments are a consequence of India's irresponsible posturing. But then India did something that irritated China. A few months after Modi won a landslide election, his Home Minister, Amit Shah vowed to take back Ahsai Chin. During a speech in Parliament about the disputed region of Kashmir, Mr. Shah declared that Aksai Chin and all of Kashmir was an inalienable part of India and it would go to any extent to regain it.
International Concern:
This ongoing conflict between India and China has elicited attention from other powers in the world. China's aggressiveness in pushing a brash narrative through 'Wolf Warrior' diplomacy has raised alarm bells in other countries of the world. Two prominent proponents of this are Hua Chunying and Zhao Lijian, top spokespeople at China's Foreign Ministry. China has shown extreme anxiety to show its might from the Western Pacific to Eastern Ladakh. The Americans consider it as a challenge to their ascendancy in world politics. Hence, there is the new emphasis on the Quad to contain China. The visit of high-level US officials to India just on the eve of US presidential elections, was to convey to New Delhi the urgency which the US attached to this issue and that it stands with India to respond to China's hegemonic plans.
The recent Indo-US 2+2 meeting and theinking of four foundational agreements between India and USA are indicative of India and the US getting closer. In addition, the Malabar military exercises where Australia participated for the first time pointed towards the fact that Quad is progressively getting more militarised. Under the US-India Exchange Memorandum of Agreement (LEMOA) huge amount of military equipment from the USA has already been delivered to Indian troops who are manning the borders in Ladakh. The US knows it.
Way ahead:
India is determined not to let the situation congeal into a status quo. Even though officially it has taken an indistinct stand, declaring that the Chinese were not in occupation of any Indian territory, the fact is that the Chinese have occupied some 1,000 sq kms of the grey zone in Depsang, Galwan, Gogra and Pangong Tso. The Indian plan now is to press the Chinese to the point where they are willing to return to status quo ante as of April in these areas. However, this is a loaded strategy, and any of these incidents could escalate to a wider skirmish with consequences neither side may intend.
Nonetheless, if relations continue to worsen over territorial boundaries and the border issues remains unsettled, this could have consequences for the future of relationship between both these countries. Furthermore, India should tread with caution as countries in the neighbourhood are becoming increasingly more accommodative of China.
The impact of the China-India border tensions on Pakistan's regional security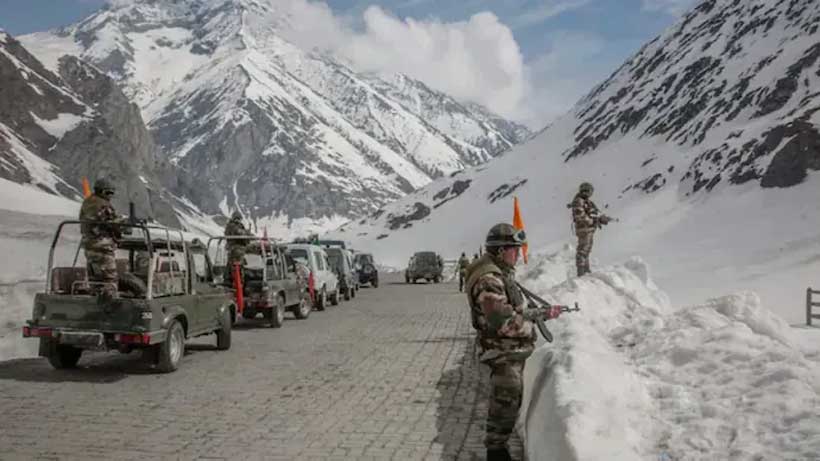 The border tensions between China and India have been a long-standing issue, with both countries claiming ownership over a region known as the Galwan Valley. The tensions between the two countries have been escalating over the past few years, with both sides engaging in military build-ups and clashes along the disputed border. The ongoing tensions have had a significant impact on regional security, particularly for Pakistan, which shares borders with both China and India. In this article, we will explore the impact of the China-India border tensions on Pakistan's regional security.
Firstly, the China-India border tensions have created a strategic dilemma for Pakistan, which has traditionally maintained close ties with China but has also had a difficult relationship with India. As the tensions between China and India escalate, Pakistan finds itself in a difficult position, as it must balance its relationships with both countries while also safeguarding its own security interests. On the one hand, Pakistan's close relationship with China provides it with a strategic advantage, particularly as China has become a major economic and military power in the region. However, Pakistan must also be careful not to become overly reliant on China, as this could undermine its relationship with India and other countries in the region.
Secondly, the China-India border tensions have led to increased military activity along Pakistan's border with India, particularly in the disputed region of Kashmir. Pakistan has long been involved in a territorial dispute with India over the Kashmir region, which has led to frequent clashes and military build-ups along the border. The recent tensions between China and India have added another layer of complexity to the situation, as both countries have increased their military presence in the region. This has created a heightened sense of insecurity for Pakistan, as it must now contend with the potential for conflict with both China and India along its borders.
Thirdly, the China-India border tensions have had economic implications for Pakistan, particularly in relation to its relationship with China. China is Pakistan's largest trading partner and has invested heavily in the country's infrastructure, particularly through its Belt and Road Initiative (BRI). The ongoing tensions between China and India have created uncertainty for Pakistan's economy, as it remains unclear how the tensions will impact China's investments and trade relationships in the region. Additionally, India's efforts to boycott Chinese goods have created opportunities for Pakistani businesses, but this has also led to concerns about the impact of the tensions on regional trade and economic cooperation.
Fourthly, the China-India border tensions have created a broader sense of instability in the region, which could have implications for regional security and stability. The tensions between China and India have led to increased militarization and competition in the region, which could escalate into conflict if tensions continue to rise. Additionally, the tensions could create opportunities for other countries to become involved in the region, which could further exacerbate tensions and destabilize the region.
Finally, the China-India border tensions have had implications for Pakistan's relationship with other countries in the region, particularly with respect to its relationship with the United States. The United States has traditionally been a close ally of Pakistan, but its relationship with India has also been growing in recent years. The ongoing tensions between China and India have added another layer of complexity to the situation, as Pakistan must navigate its relationships with both countries while also maintaining its relationship with the United States.
The ongoing tensions between China and India have had significant implications for regional security, particularly for Pakistan. The tensions have created a strategic dilemma for Pakistan, which must balance its relationships with both countries while also safeguarding its own security interests. The tensions have also led to increased military activity and economic uncertainty for Pakistan, as well as a broader sense of instability in the region. Ultimately, it will be important for all countries in the region to work towards finding a peaceful resolution to the border tensions, in order to ensure continued regional security and stability. This will require a concerted effort from all parties involved, including China, India, and Pakistan, as well as other countries in the region and the international community.
One possible solution to the border tensions could be for all parties involved to engage in diplomatic negotiations and seek a peaceful resolution to the dispute. This could involve the use of third-party mediators or international organizations, such as the United Nations, to facilitate negotiations and find a mutually acceptable solution. Another option could be for all parties to work towards de-escalating tensions and reducing militarization along the border, in order to create a more stable and secure environment for all countries in the region.
It will also be important for Pakistan to continue to pursue a balanced and proactive foreign policy, which takes into account the changing dynamics in the region and seeks to promote regional security and stability. This could involve further strengthening Pakistan's relationship with China, while also seeking to improve its relationship with India and other countries in the region. Additionally, Pakistan could work towards diversifying its economy and reducing its reliance on China, in order to mitigate the economic risks posed by the ongoing tensions.
In conclusion, the China-India border tensions have had a significant impact on regional security, particularly for Pakistan. The tensions have created a strategic dilemma for Pakistan, led to increased military activity and economic uncertainty, and created a broader sense of instability in the region. However, there are opportunities for all parties involved to work towards finding a peaceful resolution to the dispute and promoting regional security and stability. It will be important for Pakistan to continue to pursue a proactive and balanced foreign policy, which takes into account the changing dynamics in the region and seeks to promote cooperation and dialogue between all countries involved.
Furthermore, the ongoing border tensions between China and India have highlighted the need for a more comprehensive approach to regional security in South Asia. The region is already facing numerous challenges, including terrorism, cross-border violence, and geopolitical rivalries. The tensions between China and India only exacerbate these challenges and create new risks for regional stability.
Therefore, it is imperative for all countries in the region to work together towards a shared vision of regional security and stability. This will require a willingness to engage in dialogue and cooperation, as well as a commitment to respect each other's sovereignty and territorial integrity.
Ultimately, the China-India border tensions serve as a reminder of the complex and interconnected nature of international relations in today's world. No country can exist in isolation, and the actions of one country can have significant implications for others. It is only through cooperation and collaboration that we can hope to build a more peaceful and stable world.
In this regard, Pakistan has a crucial role to play in promoting regional security and stability. By pursuing a balanced and proactive foreign policy, engaging in dialogue and cooperation with all countries in the region, and promoting economic diversification and development, Pakistan can contribute to a more stable and prosperous South Asia.
Indian Conventional and Strategic Arms Buildup: Implications for Pakistan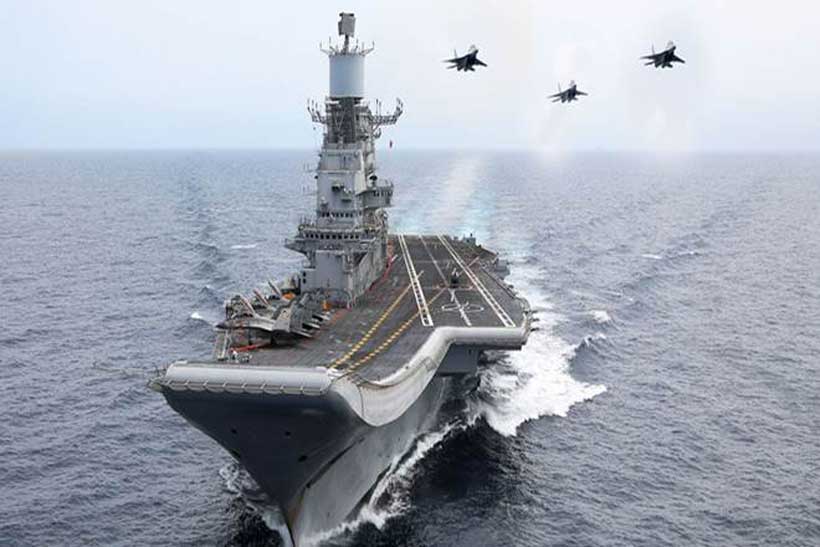 South Asia's regional dynamic is both flamboyant and intricate. Various empires have formed, prospered, and perished over the millennia, as innumerable conflicts and struggles for control of resources spread over the globe. However, 2021 was a year of fierce weapons competition between South Asia's nuclear neighbors, India and Pakistan, who carried out 26 missile tests. India launched 16 ballistic and cruise missiles while Pakistan tested 10 missiles with nearly identical capabilities.
As a response to the perceived inability of the Indian Armed Forces (IAF) to adequately respond to the Pakistani insurgencies, and after the failure of the Indian forces to quickly react and mobilize their forces in 2001, the Indian Army and the defense policymakers realized the lack of modernized and consistent army doctrine. This resulted in the announcement by the Indian Army in 2004 of a new limited war doctrine known as the Cold Start Doctrine (CSD).
Importance of Air Base
The importance of air superiority can be witnessed by looking at the six days of the Arab-Israeli War, in which the Israeli forces pre-empted an attack from the bases of Jordan, Syria, Egypt, and Iraq, and struck the air force before the fight even began. The outcome of the war was determined during its first hours. By destroying the opposing air fleet, Israeli forces gained air superiority, and thus the Arab forces were helpless in their efforts, which eventually resulted in a humiliating defeat for the Arabs.
Indian Air-Bases: A Strategic Threat
In the contemporary era, military forces are going for weapon systems that require absolutely no time at all when it comes to striking a target. In that regard, the air force comes first for the obvious reason that its threshold is low as compared to a ballistic missile strike. Indian force deployment and employment are very close to Pakistan's borders, from Siachen to the Rann of Kutch. In India's most recent attack on Balakot, which took place in 2019, the air force was utilized. This clearly shows the Indian resolve to use the air force in any future blatant aggression like the one in February 2019.
The Indian air force deployment is tailor-made for Pakistan. If one analyzes the airbases/airstrips positioning and range from the Pakistani-Indo international border, the Line of Control (LOC), and the working boundary, it is quite obvious that the positioning shows the aggressive posture of the Indian Air Force. When deployed at those bases, the aircraft are the finest in the Indian military, both in terms of their quality and serviceability. When it comes to the up-gradation of the base's facilities, this is the top priority list that is visible to everyone. In May 2021, the bases in Pakistan got priority.
The bases are positioned in such a strategy to cover every city in Pakistan, as it has no strategic depth. Pakistan's major cities, like Karachi, Lahore, Multan, Faisalabad, Hyderabad, Bahawalpur, Rahim Yar Khan, Sialkot, and even the capital, Islamabad, are within the Indian Air Force's reach. The same goes for the areas in Kashmir and Gilgit Baltistan.
Future Threat Scenario
Now the question arises what will happen in the future in light of past historical data? The answer to this is both simple and complex. It is simple in the context that the IAF will target Pakistan with its pre-defined strategy of naked aggression against peaceful neighbors, while the Indian Army is following a pro-active offense posture; the complex part is where, when, and how.
The IAF will utilize the war scenario created by the Indian government and Indian media after a staged terrorist attack on a civilian or military target, for which they will put full blame on the Pakistani state and security apparatus. They will try to raise the temperature to the point where the Indian civil establishment shows the world community that now enough is enough and our people are demanding a counter-strike. At that time, the Indian establishment will use its media to put blame on Pakistan and create a war-like scenario while raising tensions.
In light of that, the IAF, under the orders of the Indian government, along with the Indian army, will start attacking the Pakistani bases in the early moments of the war because if the IAF does not target PAF bases, then there will be grave consequences for the Indian army, and the Pakistani army also has additional fire support bases. The above-mentioned rationale will be the main cause of the IAF attacking the PAF infrastructure, thus undermining the national security of Pakistan. The Indian army, with the IAF, will aspire to rapid, shallow penetration of Pakistani territory, without crossing the nuclear threshold of Pakistan. The Indian military will go for a quick and short battle that will surprise Pakistan because that is the only possible strategy in their minds when talking about limited war scenarios or showing off war.
Conclusion
The IAF is a major threat to the national security of Pakistan in the wake of its alignment with the Indian military's CSD. The operational exercises conducted in the past and the recent strikes at Balakot exhibit the growing role of the IAF in the Indian military offensive strategy against Pakistan. Vast parts of Pakistan are within the combat radius of the IAF's operational fighters because of Pakistan's lack of strategic depth.
The IAF will try to use this as an advantage to support the pro-active and offensive strategy of the Indian Armed Forces to harm Pakistan, as that would be their prime objective because of their hegemonic designs. In order to protect itself from India's flagrant military aggression, Pakistan should take some protective measures.
Recommendations
In the wake of the growing IAF threat, the PAF and Pakistani government should take the following measures on an urgent basis:
Build some new airstrips along the border with India, to balance the threat by not allowing an IAF advantage in any sector. Moreover, the building of airstrips requires less money; thus this step will not put a strain on Pakistan's economy;
Buy more advanced surveillance radars to detect early IAF movement.
Purchase advanced surface-to-air missiles to create a defensive barrier;
Go for indigenizing the modern, state-of-the-art 5th generation fighter aircraft, as buying from foreign suppliers is very expensive.
Ask the international community to put pressure on both sides to sign confidence-building measures that will lead to peace and stability.
The audacious AUKUS submarine deal and Asia's changing security landscape
In this exhaustive analysis, I try to spell out the impact and potential consequences of the recently-brokered submarine deal between the U.S., the U.K., and Australia on Asia's changing security landscape.
***
All advanced navies of the world possess lethal submarines, powered by either diesel-electric or nuclear propulsion. These underwater warships are the most potent asset at the disposal of a naval force for maritime power projection, sea denial and sea control. Lying silently under water, they are capable of sinking surface ships, including large aircraft carriers, with torpedoes or ballistic missiles. Ever since WW-II, submarines have made its name as one of the most crucial components of maritime strategy and naval warfare. Australia and the U.K. are two key maritime nations of the world, which happen to be security allies of the United States, a country that owns and operates the largest fleet of nuclear-powered submarines in the world. Being nuclear-powered not necessarily mean being armed with nuclear warheads.
The 2021-formed AUKUS (Australia, U.S., U.K.) "enhanced trilateral security partnership" has taken cooperation between the three Anglophone countries to the next level. U.S. President Joe Biden hosted the prime ministers of the United Kingdom and Australia – PM Rishi Sunak and PM Anthony Albanese – in the Californian port city of San Diego on 13 March 2023, where they jointly announced a detailed four-phased plan to equip Australia (a non-nuclear-weapon state) with "conventionally armed, nuclear-powered" submarines (codenamed SSN) at least by the next decade along with strengthening cooperation in other areas such as critical and emerging technologies.
The plan would cost Canberra's exchequer up to a whopping A$ 368 bn. (US$ 245 bn.) in total by 2055, according to reports. The detailed plan, spanning a time frame of three decades, was announced after an eighteen-month-long consultation period following the creation of AUKUS in mid-September 2021. Australian PM Anthony Albanese called the deal "the single biggest leap" in Australia's defence capabilities in the nation's history. If the plan goes ahead smoothly as planned, Australia will become the seventh country in the world to add nuclear-powered submarines to its navy. As the deal turns out to be a race against time, the biggest challenge is to ensure deterrence capabilities for Australia at the present, as the full benefits of the deal would take years to materialise.
AUKUS leaders believe that the deal would "strengthen deterrence and bolster stability in the Indo-Pacific and beyond for decades to come", apparently keeping in mind the exponential growth of China's naval power in the recent past. China has built 12 nuclear-powered submarines in the last two decades, including ballistic missile submarines (codenamed SSBNs) and is continuing its ambitious ship-building spree in all fronts. As per the AUKUS plan, the first phase of the deal is set to begin as early as this year, with U.S. and British SSNs increasing their port visits in Australia along with joint embedded training of naval personnel, which will be followed by a rotational deployment of U.S. and British SSNs in the island continent.
In the remaining two phases of the deal, Washington will deliver a flotilla of three to five advanced Virginia-class nuclear-powered submarines to Australia by the early 2030s, upon Congressional approval, and eventually a new "SSN-AUKUS class" of nuclear-powered submarines (SSN) will be developed in the decade that follows, for future commissioning in both British and Australian navies. With the use of nuclear energy involved, the Indo-Pacific region is abuzz with fears and concerns of an escalating arms race, even though AUKUS promises "the highest nuclear non-proliferation standard".
Current owners of nuclear-powered submarines
As of now, only the five permanent members of the United Nations Security Council (U.S., Russia, China, U.K., France) and India have active nuclear-powered attack-capable submarines in their naval fleet (see the image below). More than half of the 130 active nuclear-powered submarines in the world are operated by the U.S. Navy (67), followed by Russia (31), China (12), U.K. (10), France (9) and India (1). The rise of China's offensive military capabilities and its naval power in particular, since the 1990s, is the single largest factor that has convinced Canberra to join hands with Washington and London to bolster its own capabilities, through AUKUS, by making use of "next-generation" British hull design and "cutting-edge" American technology.
Countries with active nuclear powered submarines (via Statista)
The AUKUS deal smartly gets away with a loophole in the Nuclear Non-Proliferation Treaty (NPT) of 1968, which allows for the transfer of fissionable material and nuclear technology from a nuclear-weapon state (NWS) to a non-NWS if it is used for non-explosive military use like naval propulsion. Such a transfer is also exempted from inspections and monitoring by the Vienna-based International Atomic Energy Agency (IAEA), an organisation that stands for the peaceful use of nuclear energy and the promotion of nuclear safety. The IAEA Director General said that he had received "separate communications" on the matter from the Prime Minister and Foreign Minister of Australia, as well as from the U.K. and the U.S.
Mixed reactions
Of all the countries that have reacted to the highly ambitious AUKUS project, the responses of China and Russia stands out, as they are in direct strategic competition with the de facto leader of AUKUS – the United States. While the Chinese foreign ministry spokesperson remarked that the U.S. and its AUKUS allies are "walking further and further down the path of error and danger for their own geopolitical self-interest", Russian foreign minister commented, "the Anglo-Saxon world, with the creation of structures like AUKUS and with the advancement of NATO military infrastructures into Asia, is making a serious bet on many years of confrontation in Asia".
While Australian Foreign Minister Penny Wong cities Canberra's bid for "strategic equilibrium" in the region as the underlying factor that led to the AUKUS pact, opinions on the submarine deal, which comes at a humongous cost, are not uniform across Australia's political spectrum. Former Prime Minister Paul Keating thinks Canberra is compromising on a proper national defence strategy to help maintain U.S. "strategic hegemony" in Asia and has also stated that the submarine deal would be ineffective in the event of a war. Indonesia, Malaysia and New Zealand have also shared their concerns about the risk of nuclear proliferation in the region.
As per the Bangkok Treaty of 1995, Southeast Asia is a nuclear-weapon-free zone (NWFZ). Moreover, almost all of the ASEAN member-states have deep economic linkages with China, even though they rely on the U.S. for "security and stability" in Asia. Even though some of them have disputes with Beijing in the South China Sea, like the Philippines and Vietnam, they prefer to avoid unnecessary "provocations" and try to balance their ties with the U.S. and China, amid intensifying regional rivalry between the two big powers. Australian defence and foreign ministries are expected to embark on a diplomatic charm offensive to assuage all concerns of Southeast Asian countries lying in China's periphery.
Eyeing for balance of power
AUKUS was announced just one year after a Pentagon report claimed that China has built the world's largest naval fleet in sheer numerical terms, even though the Chinese People's Liberation Army Navy (PLAN) relies mostly on smaller classes of ships, while the U.S. naval strength is further multiplied by its allied navies. One of the most-overlooked events of March 2023 was the annual session of China's ceremonial national legislature, the National People's Congress (NPC), which handed over China's Presidency to the hyper-nationalistic and revanchist leader Xi Jinping for an unprecedented third time in a row.
The newly-appointed Chinese foreign minister Qin Gang, formerly China's Ambassador to the United States, held a press conference on the sidelines of the NPC, during which he made a significant remark that throws light on the deteriorating state of U.S.-China relations. He accused the U.S. of harbouring a "Cold War mentality" and said, "… the United States claims that it seeks to out-compete China but does not seek conflict. Yet in reality, it's so-called competition means to contain and suppress China in all respects and get the two countries locked in a zero-sum game … If the United States does not hit the brake but continues to speed down the wrong path, no amount of guardrails can prevent derailing, and there will surely be conflict and confrontation … Containment and suppression will not make America great, and it will not stop the rejuvenation of China …"
Washington's shooting of a suspected Chinese "spy balloon" that flew over American airspace earlier this year is the latest example of this downward spiral in U.S.-China ties. The Indo-Pacific, as a geostrategic concept and a broader maritime region, came into being as China began to flex its military muscles throughout its immediate and extended neighbourhood, where U.S. and its allies have a robust military presence.
Being part of the U.S.-led alliance system, including the "Five Eyes" intelligence-sharing network and the recent AUKUS pact, Canberra has become a lynchpin of Washington's evolving Indo-Pacific strategy to counter growing Chinese assertiveness and stated offensive intentions vis-à-vis Taiwan, the South and East China Seas, and also the Line of Actual Control (LAC) with India. Australia is also due to the host the third in-person Quad leaders' summit later this year.
As the "threat perception" of China in the West continues to rise day by day, the extent to which an AUKUS-centered deterrence is possible in Asia remains to be seen in the years to come.