A state of complete physical, mental and social well-being and not merely the absence of disease or infirmity.-Definition of Health, Preamble of the World Health Organisation (WHO) Constitution, 1948
These days, many argue that our Covid (C-19) response is a planetary fiasco, whose size is yet to surface with its mounting disproportionate and enduring secondary effects, causing tremendous socio-economic, political and psychosomatic contractions and convulsions. But, worse than our response is our silence about it.
It is an established fact that the quintessence of Nazism was not Hitler and the circle of darkness around him. It was rather a commonly shared 'banality of crime' atmosphere: Benevolent acceptance of ordinary village people living next to Auschwitz, Mauthausen, Dachau that the nation must be 'purified' … The day when questioning stops and silent acceptance becomes a 'new normal' is a day when fascism walks in a big time. Of course, today we have a diagnosis for it: Manufacturing consent through choice architecture, of a fear-imprisoned,via media infantilised (returned to the pre-Oedipal phase) psychology of the de-socialised and alienated, an atomised one.
Appinion disguised as opinion
Did we really forget basic teaching of our history: Every time when the power was unchecked, it degenerated into the obscure brutality; ritualising its force with a stamp on or under our skin to visualise and immortalise the twilight of reason?
So, our C-19 response illustrates – the argument goes – nothing else but a social pathology: the non-transparent concentration of power, and our overall democracy recession – further bolstering surveillance and social control systems. All that as lasting consequences of cutbacks, environmental holocaust, privatisation (or PPP-ization) of key intergovernmental and vital national institutions, ill-aimed globalisation as well as of the fixation onoverly allopathic, mandated (not repurposed but usually novel and expensive) drugs-centred healthcare, and lack of public data commons. Pandemic or plundermic …
Trust in and support to governmental and intergovernmental institutions is rapidly deteriorating. Ever larger number of citizens do not see the mainstream media (or pop culture celebrities) at service for population. Dialogue and opinionation is rarefied and discouraged, if not even sanctioned. Hence, the faith in western medicine is in a free fall. Compromised generational contract and thinning social consensus are challenging our fabrics like never before in recorded history. The first real stress-test since the end of the WWII, the United Nations (UN) clearly didn't pass. Many feel deeply disappointed with and disfranchised by the universal organisation and its Agencies for its lasting "self-marginalisation".[1]Is our cohesion irreversibly destroyed?
Early lockdowns, mid-March 2020, were justified by a need to flatten the curve of the 'sudden' virus' (harmfulness, mortality and transmissibility) impact, since there were no enough hospital beds. In the meantime, the lockdowns were extended and widened, curves not arguablyaltered. Still, for the past 9 months, there is hardly any new hospital built in the EU although the non-essential medical services are by and far suspended. Neither there was or is any massive investment into general health prevention. The only visible infrastructure growth is in 5/6G networks expansion.
Following a simple ratio that the one's level of health is genetic expression of life-style choices made, it is no surprise that there are also growing speculations if the lockdown – as the most notorious expression of monofocal perspective and rejection to any scientifically contested, debate-based integratedjudgment– is invasion or protection:
Whetherthe aim is a herd-immunity or herd loyalty (and to it related growing, yet still unrefuted, rumours that the eventual 'unsafe, unneeded and ineffective' C-19 vaccine (or genoccine) might contain biohacking nano-properties which establish backdoor interface via extensively set 5/6G, besides viral interference and transduction as standard side-effects in the clinical trials ever since 2002)?
And, if is there any back-to-normal exit from the crisis, or this disaster 'turned into planetary terror, through global coup d'état' will be exploited to further something already pre-designed (with a fear, not as a side-effect, but rather as a tool manufactured to gain control).Simply, is all that more related to the biotronics and demographics – 'epsteinisation en masse', than to health and economics or any common social purpose?
E.g.Le Monde Diplomatique – while examining the possible merge between tech oligopoly and political monopoly – claims: "Political decisions have been central in shaping this tragedy — from the destruction of animal habitats, to the asymmetric funding of medical research, to the management of the crisis itself. They will also determine the world into which we emerge after the worst is over." Over the past 30 years, every critical juncture had a similar epilogue: pardon and enhancement for the capital, a burden and suppression for the labour. The C-19 is no exception to it: Ever since early lockdowns of March 2020, the capital flows unhindered while the labour, ideas and humans are under the house arrest.[2]The XXI century frontline is the right to health (incl. body integrity and informed consent) and labour, privacy and other fundamental human rights and liberties. (LMD, IV20)
Earth provides enough to satisfy everyone's needs, but not for a single man's greed
Still to be precise, the WHO- decreed virus pandemic brought nothing truly new to the already overheated conduct and increasingly binarized world affairs: It only amplified and accelerated what was present for quite some time – a rift between alienated power centres, each on its side of Pacific, and the rest. No wonder that the work on the C-19 vaccine is more an arms race than it is a collaborative humanistics.
Would all this be – in its epilogue – about the expansion of techno-totalitarian model of government as an alternative to liberal democracy? Devolutionary singularisationinto techno-feudalism as the highest stage of capitalism? Is now a time to return to the nation-state, a great moment for all dictators-in-waiting to finally build a cult of personality? Hence, will our democracy be electro-magnetised and vaccinated for a greater good (or greedier 'god')? Will we be (ever) allowed to exit this year?
One is certain, confronting the long-term interests of stakeholders with the short-term interests of shareholders, the private sector from both sides of Atlantic exercises disproportionate power in the technological share (infrastructure and data). It alsolargely benefits from the massive public research funds while in return paying dismal, negotiable tax if at all.[3]Far too often it comes with the nondisclosure agreements, liability outsourcing/protections and other unilaterally beneficial legal instruments as well as with the close ties between the private sector, intelligence agencies and media.[4]
The same applies to a big Pharma which increasingly dictates a non-preventive,monofocal approach to medicine and research, and controls reporting about it – not always in the name of our public health.
Therefore, the above represents the largest underreported threat to our democracy and future societal conduct.
Conclusively, bioinformatics is a dual-use technology. Past its formative age, it has today a huge weaponization potential for at home and abroad. Consequently and urgently,thisnecessitates a comprehensive legislation which builds up on the Universal Charter of Human Rights and Nuremberg Code, and rests on its effective enforcement (with the monitoring of compliance mechanisms as set for the IAEA, OPCW, RC-BTWCand the Nagoya protocol),[5]nationally and internationality.
Pop Europe, back to its Future
By many accounts, 2020 – a year when distancing became social – will be remem- bered as the worst year in living memory (since 1939). Some would say; C-19 stopped history, as it locked down our dialogues. Actually, 2020 only quarantined and halted us, while in fact it accelerated history. This especially refers to the Old Continent.
As this author noted in spring 2020: "It is amply clear from the C-19 event that the right to health is an issue for all. The search for a reliable cure for pandemics control is not a matter of private business, but of fundamental individual rights situated on higher levels of sociableness, as embedded in the UN and EU Charters, and being obligatory for each of the UN Specialized Agencies or EU bodies to comply with. (Not a fear based manufactured consent, but the right for informed consent as an inseparable segment of the constitutionally endorsed right to health.)
Even if the vaccine becomes the agreed or preferred option, it must be made available patent-free for all, and locally manufactured. However, binarization of debate onto a pro-and-con vaccine represents a dangerous reductionism and waste of planetary energy critically needed for a holistic and novel approach. There is no silver bullet for the European problems. Consequently, there is no solution in one-directional medical research in response to any pandemic, and in a single-blended (centrally manufactured, hastily introduced) and mandated medication for all. This especially refers to the genoccine.[6](Dogma is based on a blind belief; science necessitates constant multidimensional exploration. Science, especially a medical one, holds no single or absolute truth: The closest it can get is to the least wrong answer – which must be contested constantly, literally every day.)
Proportionality of our (current and future) responses in Europe is another key issue. Hence, what presents itself as an imperative is the universal participation through intergovernmental mechanisms. That rule applies for at home and for abroad, as the Union has to comply with(and set example to) it urgently – since biology and geopolitics have one rule in common; comply or die.
Growing particularisms in Brussels quarters, where (on taxpayers money and public trust)it is more and more the particular – be it individual, regional, national, lobby-groups driven – interest that prevails over the solid all-European project of our common presence and future."[7]
Past the Brexit, the EU has to be extra cautious about its chronic democracy-deficit, apparatchik alienation of Brussels, as well as the brewing concerns that the EU without UK becomes yet another greater Germany.[8]
---
[1]The UN Secretary-General, Antonio Guterres is well aware of it: Addressing the Organisation's General Assembly at the 75th anniversary (September 2020) he admitted: "… people continue to lose trust in political establishments. … widespread protests against inequality, discrimination, corruption and lack of opportunities all over the world – grievances that still need to be addressed, including with a renewed social contract."
[2] Even in the neutral and peace-loving Austria – following the provisions of a strict autumn 2020 lockdown – only the basic supplies shops are opened. However, besides the grocery stores and pharmacies, it also includes the guns shops, while the schools, theatres and museums remain closed.
[3] "The pandemic has also reviled how imbalanced the relationship between the public and the private sector has become. In the US, the National Institutes of Health (NIH) invests some$40 billion a year on medical research and has been a key funder of the R&D of C-19 treatments and vaccines. But pharmaceutical companies are under no obligation to make the final product affordable to Americans, whose tax money is subsidising them in the first place. … It was a typical move for Big Pharma. … Even so, US drug prices are the highest in the world. Pharmaceutical companies also act against the public interest by abusing the patient process. … Equally bad deals have been made with Big Tech. In many ways, Silicon Valley is a product of the US government's investments in the development of high-risk technologies. The National Science Foundation funded the research behind the search algorithm that made Google famous. The US Navy did the same for the GPS technology that Uber depends on. And the Defence Advanced Research Project Agency, part of the Pentagon, backed the development of the Internet, touchscreen technology, Siri, and every other key component in the iPhone. Taxpayers took risks when they invested in these technologies, yet most of the technology companies that have benefited failed to pay their fair share of taxes. Then they have the audacity to fight against regulations that would protect the privacy rights of the public. … the power of AI and other technologies being developed in Silicon Valley, a closer look shows that in these cases, too, it was high-risk public investment that laid the foundations" – states prof. Mazzucato(FAM 99/6/20)
[4]See, eg. the EU Pandemic Accelerator Act (April 2020) or the July 15th 2020 Suspension of the EU GMO-related legislation (the so-called EU Council adoption of the Commission's proposal to accelerate clinical trials and the supply of medical product containing the GMOs) – all promulgated speed-track without a prior investigative scientific reports, hearings or debate. These are now submitted to the European Court of Justice for a legality and impartiality judgment. In the same fashion the recently adopted European Democracy Action Plan (EDAP) leaves many ambiguities, while also contradicting the European Convention on Human Rights.
[5] All fourbelonging to the United Nations system: International Atomic Energy Agency (IAEA), Organisation for the Prohibition of Chemical Weapons (OPCW), Review Conference to the Biological Weapons Convention on the Prohibition of the Development, Production and Stockpiling of Bacteriological (Biological) and Toxin Weapons and on their Destruction (RC-BTWC), the Nagoya Protocol to the Biological Diversity Convention on Access to Genetic Resources and the Fair and Equitable Sharing of Benefits Arising from their Utilisation (NP).
[6]It is a more accurate name for the experimental, new, RNK and DNK modified, nanotechnology-based tri-injecting solution currently advocated for C-19.
[7]See: "World on Autopilot: The UNSC should urgently address C-19", New Europe Brussels (Bajrektarevic-Agam, 10 APR 20); "Contributing to a Safer, Healthier and Prosperous World", Diplomat Magazine Hague (Bajrektarevic-Goutali, 12 MAY 20);"Return of Global Stewardship: the UNSC should urgently address C-19– addendum" (Bajrektarevic-Agam, 25 May 20), ModernDiplomacy Athens/ Brussels; "Democracy Vaccinated, – The post-Corona epilogue of Sino-American relations", (Bajrektarevic), L'EuropeUnie Intl. Journal, Revue d'étudeseuropéenne, Paris, France 2020 (15) 2.
[8] On December 18th 2020, the UN General Assembly (UNGA) adopted Resolution against glorification of Nazism, neo-Nazism and other practices that encourage modern forms of racism and xenophobia. 60 UN members co-sponsored resolution, while only 2 states casted negative vote. Rather strikingly and disturbingly, Germany refrained from voting in favour (abstained). The UN GA recommends states "to take appropriate concrete measures, including legislative and educational ones, in accordance with international human rights obligations, in order to prevent revisionism in respect of the Second World War and the denial of the crimes against humanity and war crimes committed during the WWII."
Carl Schmitt for the XXI Century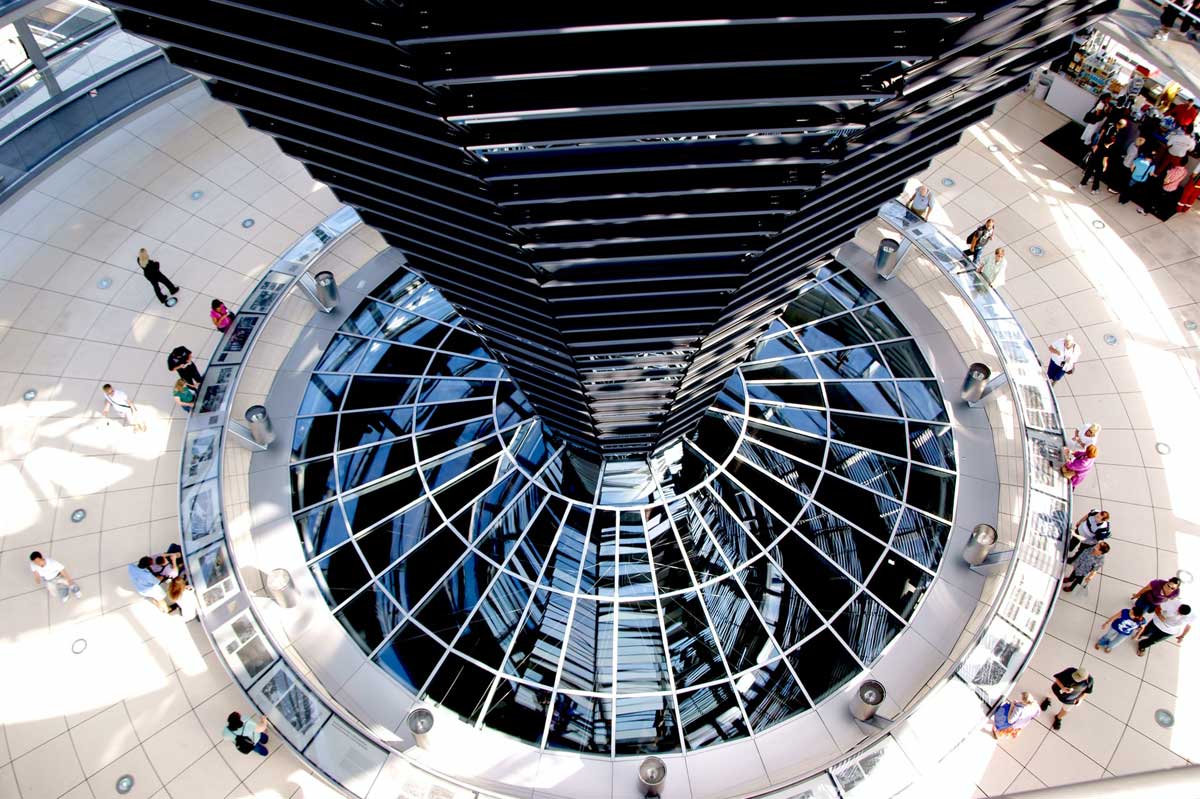 For decades, the scholars of international relations have confused the term "New World order" in the social, political, or economic spheres. Even today, few scholars confuse the term with the information age, internet, universalism, globalization, and American imperialism. Unlike the complex categorization of the New World Order, the concept of the Old World Order was purely a juridical phenomenon. However, from standpoint of modernity, the term New World order is a purely ideological and political phenomenon, which embodies various displays such as liberal democracy, financial capitalism, and technological imperialism.
In his Magnus Opus "The concept of the Political", Carl Schmitt lauded a harsh criticism on liberal ideology and favored competitive decisionism over it. This is why according to Schmitt's critics; the whole text in "The concept of the political" is filled with authoritarian overtones. Nonetheless, the fact cannot be denied that it was the radical political philosophy of Carl Schmitt that paved the way for the conservative revolution in Europe. Even today, his writings are being regarded as one of the major contributions to the field of political philosophy from the 20th century.
Throughout his major works such as "Nomos of the earth", "the Crisis of Parliamentary democracy", "The concept of the Political" and "Dictatorship", Carl Schmitt frequently employs unadorned terms such as 'actual', 'concrete', 'real', and 'specific' to apprize his political ideas. However, he advances most of the core political ideas by using the metaphysical framework. For instance, in the broader political domain, Carl Schmitt anticipated the existential dimension of the 'actual politics' in the world today.
On the contrary, in his famous work "The Concept of the Political" readers most encounter the interplay between the abstract and ideal and, the concrete and real aspects of politics. Perhaps, understanding of Schmitt's discursive distinctions is necessary when it comes to the deconstruction of the liberal promoted intellectual discourse. However, the point should be kept in mind that for Schmitt the concept of the political does not necessarily refer to any concrete subject matter such as "state" or "sovereignty". In this respect, his concept of the political simply refers to the friend-enemy dialectics or distinction. To be more precise, the categorization of the term "Political" defines the degree of intensity of an association and dissociation.
In addition, the famous friend-enemy dialectics is also the central theme of his famous book "The Concept of the Political". Likewise, the famous friend-enemy distinction in Schmitt's famous work has both concrete and existential meaning. Here, the word "enemy" refers to the fight against 'human totality", which depends upon the circumstances. In this respect, throughout his work, one of the major focuses of Carl Schmitt was on the subject of "real Politics". According to Schmitt, friend, enemy, and battle have real meaning. This is why, throughout his several works; Carl Schmitt remained much concerned with the theory of state and sovereignty. As Schmitt writes;
"I do not say the general theory of the state; for the category, the general theory of the state…is a typical concern of the liberal nineteenth century. This category arises from the normative effort to dissolve the concrete state and the concrete Volk in generalities (general education, general theory of the law, and finally general theory of the knowledge; and in this way to destroy their political order".[1]
As a matter of the fact, for Schmitt, the real politics ends up in battle, as he says, "The normal proves nothing, but the exception proves everything". Here, Schmitt uses the concept of "exceptionality" to overcome the pragmatism of Liberalism. Although, in his later writings, Carl Schmitt attempted to dissociate the concept of "Political" from the controlling and the limiting spheres but he deliberately failed. One of the major reasons behind Schmitt's isolation of the concept of the political is that he wanted to limit the categorization of friend-enemy distinction. Another major purpose of Schmitt was to purify the concept of the "Political" was by dissociating it from the subject-object duality. According to Schmitt, the concept of the political was not a subject matter and has no limit at all. Perhaps, this is why Schmitt advocated looking beyond the ordinary conception and definition of politics in textbooks.
For Schmitt, it was Liberalism, which introduced the absolutist conception of politics by destroying its actual meaning. In this respect, he developed his very idea of the "Political" against the backdrop of the "human totality" (Gesamtheit Von Menschen). Today's Europe should remember the bloody revolutionary year of 1848 because the so-called economic prosperity, technological progress, and the self-assured positivism of the last century have come together to produce long and deep amnesia. Nonetheless, the fact cannot be denied that the revolutionary events of1848 had brought deep anxiety and fear for the ordinary Europeans. For instance, the famous sentence from the year 1848 reads;
"For this reason, fear grabs hold of the genius at a different time than it does normal people. the latter recognizes the danger at the time of danger; up to that, they are not secure, and if the danger has passed, then they are secure. The genius is the strongest precisely at the time of danger".
Unfortunately, it was the intellectual predicament at the European stage in the year 1848 that caused revolutionary anxiety and distress among ordinary Europeans. Today, ordinary Europeans face similar situations in the social, political, and ideological spheres. The growing anxieties of the European public consciousness cannot be grasped without taking into account Carl Schmitt's critique of liberal democracy. A century and a half ago, by embracing liberal democracy under the auspices of free-market capitalism, the Europeans played a pivotal role in the self-destruction of the European spirit.
The vicious technological drive under liberal capitalism led the European civilization towards crony centralism, industrialism, mechanization, and above all singularity. Today, neoliberal capitalism has transformed the world into a consumer-hyped mechanized factory in which humanity appears as the by-product of its own artificial creation. The unstructured mechanization of humanity in the last century has brought human civilization to technological crossroads. Hence, the technological drive under liberal democratic capitalism is presenting a huge threat to human civilizational identity.
---
[1] Wolin, Richard, Carl Schmitt, Political Existentialism, and the Total State, Theory and Society, volume no. 19, no. 4, 1990 (pp. 389-416). Schmitt deemed the friend-enemy dialectics as the cornerstone of his critique on liberalism and universalism.
Democratic Backsliding: A Framework for Understanding and Combatting it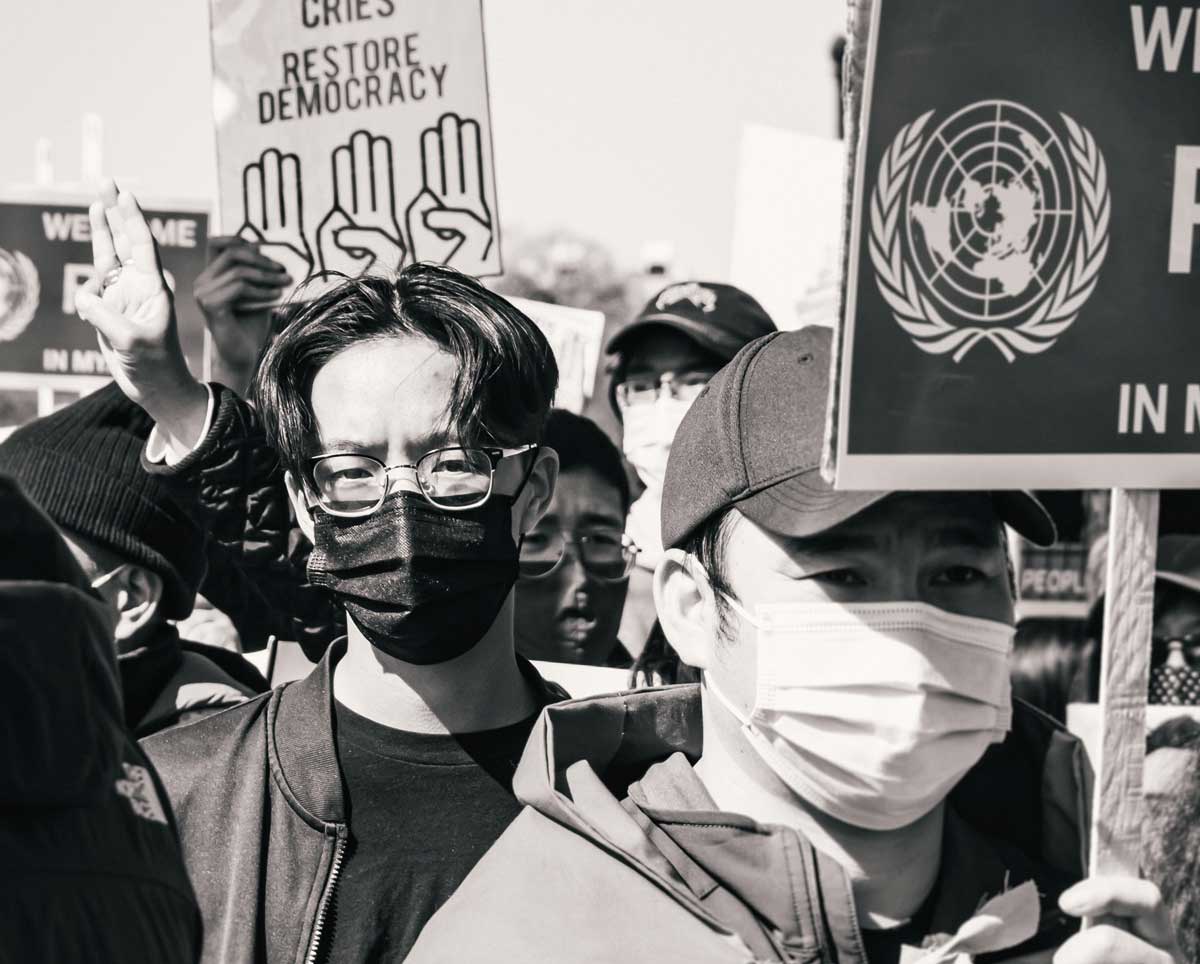 Democracy is suffering setbacks around the world. Over the past decade, the number of liberal democracies has shrunk from 41 to 32. Today, 34 percent of the global population lives in 25 countries moving in the direction of autocracy. By contrast, only 16 countries are undergoing a process of democratization, representing just 4 percent of the global population. Reflecting these troubling trends, USAID Administrator Samantha Power, during her confirmation hearing, highlighted democratic backsliding – along with climate change, conflict and state collapse, and COVID-19 – as among the "four interconnected and gargantuan challenges" that will guide the Biden Administration's development priorities.
However, defining "democratic backsliding" is far from straightforward. Practitioners and policymakers too often refer to "democratic backsliding" broadly, but there is a high degree of variation in how backsliding manifests in different contexts. This imprecise approach is problematic because it can lead to an inaccurate analysis of events in a country and thereby inappropriate or ineffective solutions.
To prevent or mitigate democratic backsliding, policymakers need a definition of the concept that captures its multi-dimensional nature. It must include the actors responsible for the democratic erosion, the groups imperiled by it, as well as the allies who can help reverse the worst effects of backsliding.
To address this gap, the International Republican Institute developed a conceptual framework to help practitioners and policymakers more precisely define and analyze how democratic backsliding (or "closing democratic space") is transpiring and then devise foreign assistance programs to combat it. Shifting away from broad generalizations that a country is moving forward or backward vis-à-vis democracy—which makes it difficult, if not impossible, to derive specific solutions—the framework breaks closing democratic space into six distinct, and sometimes interrelated, subsectors or "spaces."
Political/Electoral: Encompasses the arena for political competition and the ability of citizens to hold their government accountable through elections. Examples of closing political or electoral space range from fraudulent election processes and the arrest or harassment of political leaders to burdensome administrative barriers to political party registration or campaigning.
Economic: Refers to the relationship between a country's economic market structure, including access and regulation, and political competition. Examples of closing economic space include selective or politically motivated audits or distribution of government licenses, contracts, or tax benefits.
Civic/Associational: Describes the space where citizens meet to discuss and/or advocate for issues, needs, and priorities outside the purview of the government. Examples of closing civic or associational space include harassment or co-optation of civic actors or civil society organizations and administrative barriers designed to hamper civil society organizations' goals including limiting or making it arduous to access resources.
Informational: Captures the venues that afford citizens the opportunity to learn about government performance or hold elected leaders to account, including the media environment and the digital realm. h. Examples of closing informational space consist of laws criminalizing online speech or activity, restrictions on accessing the internet or applications, censorship (including self-censorship), and editorial pressure or harassment of journalists.
Individual: Encapsulates the space where individuals, including public intellectuals, academics, artists, and cultural leaders– including those traditionally marginalized based on religious, ethnicity, language, or sexual orientation–can exercise basic freedoms related to speech, property, movement, and equality under the law. Common tactics of closing individual space include formal and informal restrictions on basic rights to assemble, protest, or otherwise exercise free speech; censorship, surveillance, or harassment of cultural figures or those critical of government actions; and scapegoating or harassing identity groups.
Governing: Comprises the role of state institutions, at all levels, within political processes. Typical instances of closing the governing space include partisan control of government entities such as courts, election commissions, security services, regulatory bodies; informal control of such governing bodies through nepotism or patronage networks; and legal changes that weaken the balance of powers in favor of the executive branch.
Examining democratic backsliding through this framework forces practitioners and policymakers to more precisely identify how and where democratic space is closing and who is affected. This enhanced understanding enables officials to craft more targeted interventions.
For example, analysts were quick to note Myanmar's swift about-face toward autocracy. This might be true, but how does this high-level generalization help craft an effective policy and foreign aid response, beyond emphasizing a need to target funds on strengthening democracy to reverse the trend? In short, it does not. If practitioners and policymakers had dissected Myanmar's backsliding using the six-part framework, it would have highlighted specific opportunities for intervention. This systematic analysis reveals the regime has closed civic space, via forbidding large gatherings, as well as the information space, by outlawing online exchanges and unsanctioned news, even suspending most television broadcasts. One could easily populate the other four spaces with recent examples, as well.
Immediately, we see how this exercise leads to more targeted interventions—support to keep news outlets operating, for example, via software the government cannot hack—that, collectively, can help slow backsliding. Using the framework also compels practitioners and policymakers to consider where there might be spillover—closing in one space that might bleed into another space—and what should be done to mitigate further closing.
Finally, using this framework to examine the strength of Myanmar's democratic institutions and norms prior to the February coup d'etat may have revealed shortcomings that, if addressed, could have slowed or lessened the impact of the sudden democratic decline. For example, the high-profile arrest of journalists Wa Lone and Kyaw Soe Oo in December 2017 was a significant signal that Myanmar's information space was closing. Laws or actions to increase protections for journalists and media outlets, could have strengthened the media environment prior to the coup, making it more difficult for the military to close the information space.
A more precise diagnosis of the problem of democratic backsliding is the first step in crafting more effective and efficient solutions. This framework provides practitioners and policymakers a practical way to more thoroughly examine closing space situations and design holistic policies and interventions that address both the immediate challenge and longer-term issue of maintaining and growing democratic gains globally.
Authentic Justice Thus Everlasting Peace: Because We Are One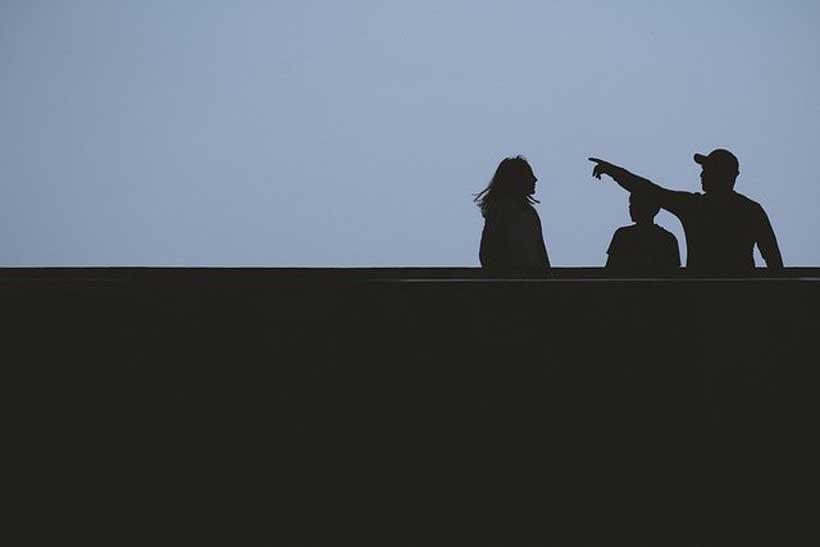 The ceasefire in the Israeli-Palestine conflict is a good thing. We thank God for it. Be it between two individuals or institutions or nations or the internal colonial and colonized, war does not do anything except cause more immediate or future mass misery and human destruction. Our continued memories of our interpersonal and international and internal colonial and civil wars and the memorials we erect to remember them recall and record wounds and pains we never get over.
So it becomes a bothersome puzzle as to why we human beings still just don't get that war like oppression leads to nowhere except to more human devastation. And we should have learned by now but have not that peacemaking like ceasefires mean nothing without justice.
It is the reason why I constantly find myself correcting those who stress Peace and Justice.No Justice No Peace is more than a cliche.It is real politic emotionally, economically, socially, and spiritually.
Our American inner cities like those in every continent where culturally different and similar people live cramped impoverished lives and nations and colonial enclaves with such unequal wealth remind us of their continued explosive potentialities when peace is once again declared but with no justice.Everyone deserves a decent quality of life which not only includes material necessities but more importantly emotional and spiritual freedoms and other liberations.Not just the victors who conquer and rule and not just the rich and otherwise privileged.
And until such justices are assured to everyone peacemaking is merely a bandaid on cancerous societal or International conflictual soars which come to only benefit those who profit from wars which are bound to come around again when there is no justice and thus peace such as family destroying divorce lawyers, blood hungry media to sell more subscriptions , arms dealers to sell more murderous technologies, politicians needing votes so start and prolong wars, and military men and women seeking promotion while practicing their killing capacities.
So if those of us who devoutly practice our faiths or our golden moral principles, let us say always and pray and advocate justice and peace always as a vital public good and do justice then lasting peace in our personal lives and insist that national leaders, our own and others do the same in their conduct of international affairs and affairs with those who are stateless in this global world.
All such pleading is essential since we are all brothers and sisters in the eyes of God who created all of us in God's image as one humanity out of everlasting divine love for all of us so we should love each other as God loves all of us leading to desiring justice and thus lasting peace for each and every one of us.
This is difficult for those in international affairs to understand who take more conventional secular approaches to historical and contemporary justice and peace challenges as if our universal spiritual connectivennes ( not to be confused with the vast diversity of organized religions)as human beings which makes us all brothers and sisters has no relevance. But if we are going to find true enduring peace we have no alternative but to turn our backs on increasingly useless secular methods which go either way, stressing peace then justice or justice then peace and understand how much we must begin to explore and implement approaches which we look at each other as spiritually connected brothers and sisters in which it is the expectation that peace only comes and lasts when through the equal enjoyment of justices for every human being, we restore our universal kindred rooted in the everlasting love of God and thus for each other, no matter the different ways in which we define God or positive moral principles which originate in understandings that we human beings in all our diversities are one and thus brothers and sisters.