7 Learning Techniques Every Ambitious Student Should Know
With the demands of school life evolving as years pass by, students indeed have to pick up their productivity. Achieving good grades alone is not enough. Now, extra-curricular activities, student organization, and part-time jobs would be eating away your study time.
So how do you make the most out of the little time you get for actual learning? Of course, academic services such as EssayHelp can be a big boon for completing assignments. However, you need to rely on learning strategies to perform well on exams and retain what you study.
So without any further ado, we will get into the seven best learning strategies that have proven effective time after time.
1. Spaced Learning
Your lack of long periods of time for studying might be a blessing in disguise. The only thing is to not wait until the last minute to cram before the exam. When you do this, you might be memorizing the material. But it will soon vanish from your mind.
Instead, you can split the study sessions into multiple intervals. This way, you will be brushing up on what you learned in the previous session every time. This repetitive training has proved to be tremendously helpful in retaining long-term memory. Ensure that you have set aside small blocks of time every day to review what you studied, and it will help to concrete the concepts in your mind.
2. The Protégé Effect
Scientists have dubbed the protégé effect as a way for students to score higher on tests by teaching other students. This is certainly not a new approach. Students have always sought tutoring from peers to help each other out. The idea is that in order for you to teach, you first need a thorough understanding of the subject.
You think about the subject in your own words and break it down to explain to others. This deconstructing and reconstructing of ideas will reinforce them in your mind. If you do not want one-on-one sessions with another student, you can apply the same concept in group study sessions, too. Even if you do not have a study buddy, imagine that you are teaching the subject to another student and explain it out loud.
3. Retrieval Practice
It is likely that you have already been doing retrieval practice at some level. It is the act of trying to recall the information you studied without referring to it. Once you have tried your best to repeat what you learned, you can cross-check your notes and see if you got them right.
Now, evidently, it is not a new concept. However, studies prove that retrieval practice is more effective than you think. In fact, retrieving information has proven to be more effective than reviewing lectures, study guides, and revising. If you combine recalling with other strategies, you are likely to see better results.
4. The Pomodoro Technique
According to psychologists, an average student's attention span ranges from 10 to 15 minutes. However, students are used to longer study sessions that eventually take away their focus with time. When students try to replicate the same study intervals later, their attention span diminishes after a certain point. Now, as we all know, when the distraction kicks in, it isn't easy to control.
Pomodoro technique proposes that you use a timer to break down your sessions. Typically, you can do four 20-minute sessions with five minutes break in between. After four sessions, you take a long break of half an hour or so. But today, most Pomodoro apps also give you the option to set your own timers. Students can plan their study sessions based on their attention spans, and the quick breaks will encourage them to get back to learning as well.
5. Building Connections
Mind-maps and flow charts have been taking a front seat in learning strategies recently. By visually outlining the information, students can process new information faster. They help to build a narrative to connect different aspects of a concept and understand them better.
Flow charts are also an effective way for students to take notes during a lecture. It helps to simplify complex subjects, boost creative thinking, and makes information easier to consume.
6. The Memory Palace Technique
The technique of Memory Palace dates back to the ancient Roman period. In simple words, it is to build your own palace and associate a piece of information with the place's detail. Consider that you are taking a route through the palace, or any place for that matter. This will help you to recall the items in a specific order.
When you need to recollect what you studied, you will be thinking of these details. Which object or place did you attach it to. The scene will be vivid in your mind. There is no right way to do this. You can pick any place, any route, and any object to relate your thoughts to. Associating locations with mental concepts is one of the most powerful memory combinations that can be highly beneficial to remember them.
7. Trust Your Learning Style
How a student learns depends on their individual cognitive style. Our educational system might not recognize the impact of this individual style on education. How students fare in exams is also influenced by whether the teaching materials cater to the idiosyncrasies.
Consequently, for students to perform to their best, they first need to recognize their learning habits and styles. What works for your classmate might not work for you. Acknowledging and understanding this will help you find a method that works best for you.
Final Thoughts
We recommend that you note where your strength lies and what your weaknesses are. If time management is an issue, the Pomodoro technique should work in your favor. If you have trouble recalling what you studied, you can try any strategy we mentioned above till you find the right one for you.
Equality in engineering crucial to achieving sustainable development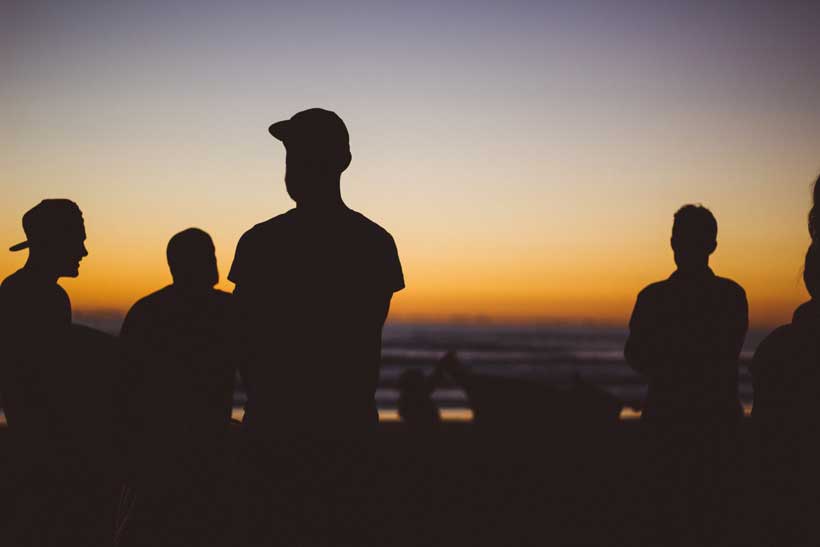 Regional disparities in engineering, especially in Africa, must be addressed if the world is to realize a common future where no one is left behind, according to a report issued on Wednesday by the UN Educational, Scientific and Cultural Organization (UNESCO) and partners.
The study highlights currently insufficient engineering capacities to achieve the Sustainable Development Goals (SDGs), the internationally agreed blueprint for a peaceful and prosperous planet, as well as the lack of diversity in the field.
"Engineering is one of the keys to the sustainable development of our societies, and to activate its full potential, the world needs more engineers and more equality", said Audrey Azoulay, the UNESCO Director-General.
Pandemic accelerates action
The report, entitled Engineering for Sustainable Development: Delivering on the Sustainable Development Goals, was prepared in collaboration with the Chinese Academy of Engineering; the International Centre for Engineering Education (ICEE), based at Tsinghua University in Beijing; the World Federation of Engineering Organizations (WFEO); and other international engineering organizations.
It was released ahead of World Engineering Day for Sustainable Development, observed this Thursday, 4 March.
"The COVID-19 pandemic has accelerated the call for urgent action to deliver on the SDGs, while affirming the relevance of engineering to sustainable development", the authors said.
Women 'historically underrepresented'
The report underscores how equal opportunity for all is crucial to ensuring inclusivity and gender balance in a profession that has played an essential role in development and human well-being.
Engineering is critical to mitigating the impact of climate change and advancing the SDGs, especially in Africa and the small island developing States, UNESCO said.
Despite the profession's importance, the UN agency noted that women have been "historically underrepresented" in engineering, making up only 10 to 20 per cent of workers.
Barriers hampering women include persistent gender stereotypes in the field and inadequate policies or educational environments that do not meet their needs and aspirations.
Transforming and innovating
The report showcases engineering innovations and actions from across the world that are contributing to meeting the SDGs. The 17 goals aim to end poverty, reduce inequality and spur economic growth, while also protecting the natural environment.
Examples mentioned include the increase in digital technology use during the pandemic, such as telemedicine for virtual treatment, while Artificial Intelligence, or "AI", is helping to make water systems more adaptive and efficient.
The authors said "engineering itself needs to transform to become more innovative, inclusive, cooperative and responsible", underlining the need for "a new paradigm" that bridges disciplines in order to address complex issues such as climate change, urbanization and preserving the health of oceans and forests.
Japan Launches Circular Economy Collaboration with WEF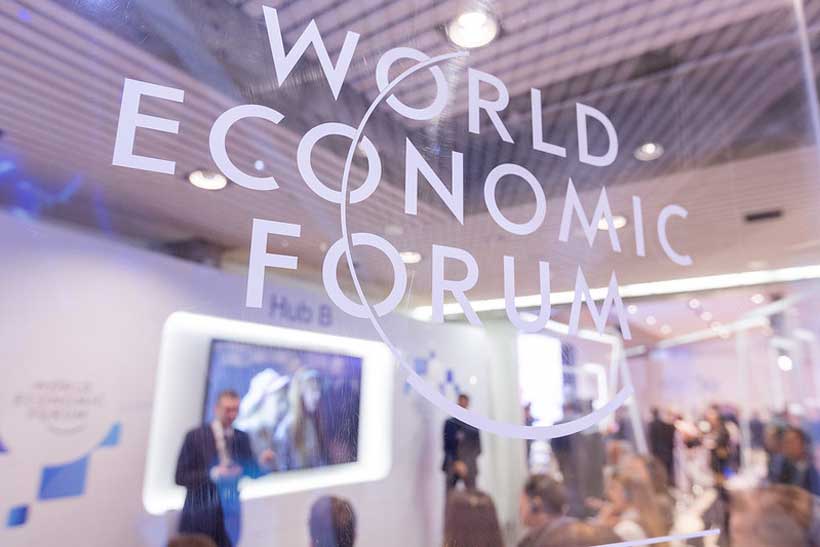 Achieving a circular economy will require transforming policy and business. It will also require a new approach to collaboration.
To that end, theMinistry of the Environment, Japan (MOEJ) and Keidanren (Japan Business Federation) announced the launch of the Partnership on Circular Economy at this week's Japan Circular Economy Roundtable hosted by the World Economic Forum.
This new partnership will bring leaders in business and government together to accelerate the circular economy in Japan. In this public-private partnership, best practices in Japan will be aggregated and disseminated to broader stakeholders within the supply chain, including consumers domestically and internationally. The partnership is expected to evolve through collaboration with the World Economic Forum's Circular Economy Initiative.
The partnership will prompt dialogue between the public and private sector to identify focus areas, barriers and next actions towards the circular transition. The Forum will help shape the strategy and approach going forward.
Japan's transformation will set a key example for other business and policy leaders. The country is one of the largest generators of plastic packaging waste per capita around the globe, according to the U.N. Environment program.
The Japanese government's newly announced partnership builds on other recent initiatives to address plastics waste, such as a plastic bags charge. This year, the government also released guidance for companies to help accelerate sustainable finance and a Roadmap for Bioplastics Introduction (to promote substitution of fossil-based plastics with sustainable materials), and has drafted a new bill aimed at advancing plastic resource circulation.
"Japan is now accelerating 'Three Transitions' towards: a decarbonized society, a circular economy, and a decentralized society to redesign the socioeconomic system," said Shinjiro Koizumi, Minister of the Environment, Japan.
The Roundtable – presented in collaboration with the Ministry of Environment, Japan – was organized by the World Economic Forum's Circular Economy Initiative. The event, held 2-3 March, featured two days of high-level discussions exploring trends, policies and leading practices to scale circular economy ambitions.
The Roundtable was kicked off by a public livestreamed session that included the following speakers: Shinjirō Koizumi, Minister of the Environment, Japan; Stientje van Veldhoven, Minister of Environment Netherlands; Børge Brende, President and CEO, World Economic Forum; Naoko Ishii, The University of Tokyo; Masayuki Waga, CEO Mitsubishi Chemical Corporation; Tsutomu Sugimori, Vice Chair Keidanren (Japan Business Federation).
Creating a circular economy for electronics was a key area of focus at the Roundtable. That sector kept economies running during the pandemic, but as World Economic Forum research has shown, it's also the fastest-growing waste stream. Around 54 million metric tonnes of electric waste are generated globally, with countries such as Japan, the US and China among the top five contributors.
To create new ways to manage production and consumption, the event also showcased how countries in the ASEAN region and beyond are leveraging Fourth Industrial Revolution technologies. Forum initiative Scale360°, a scalable partnership model helping diverse collaborators drive circular innovation, was one of many solutions discussed.
Speakers also shared how new actions – aided by policy – were speeding the circular transition. "Government leaders are showing how new policies, collaborations and commitments can make a dramatic impact," said Antonia Gawel, Head of Circular Economy & Innovation at the World Economic Forum. "Circularity is critical to achieving net-zero decarbonization and protecting the climate for future generations. Time is of the essence."
Lao PDR: New Project to Protect Landscapes and Enhance Livelihoods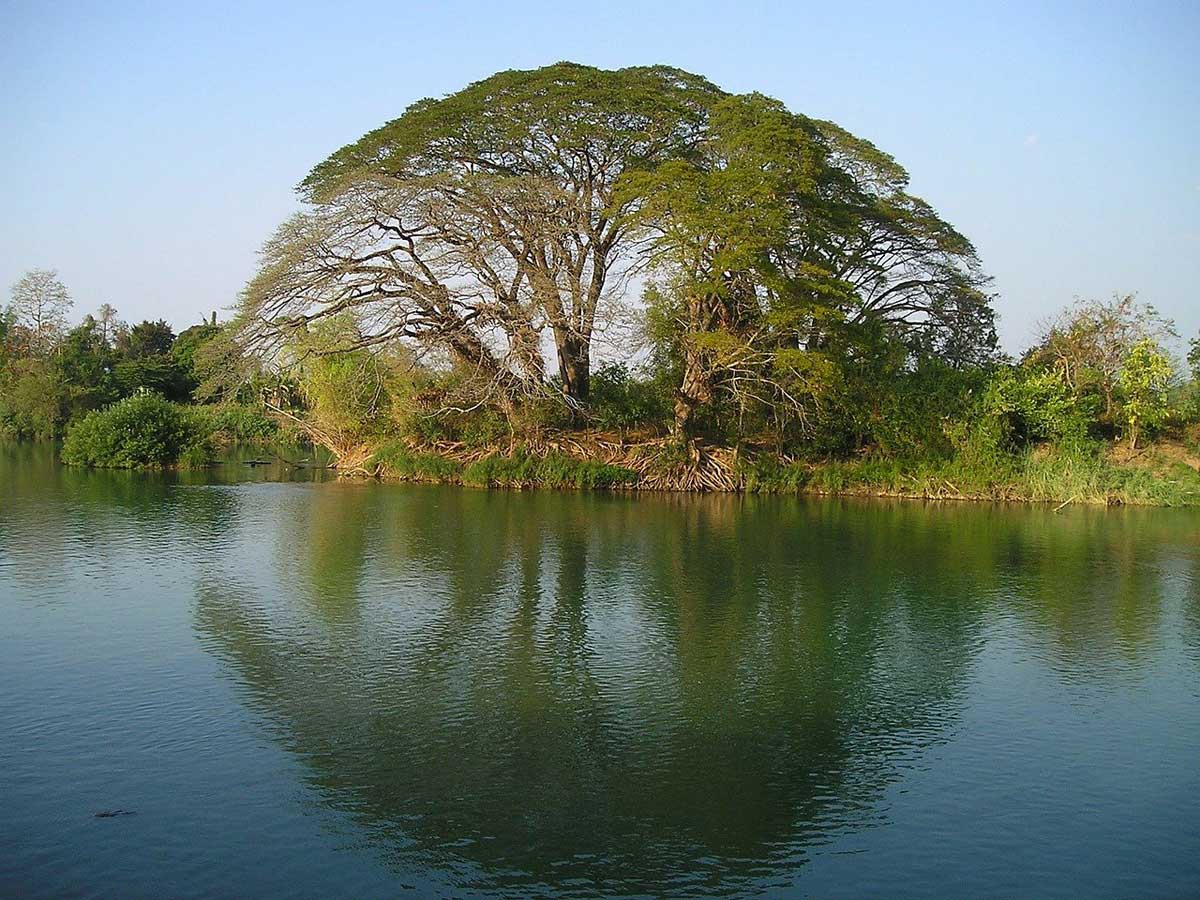 The World Bank's Board of Executive Directors today approved a US$57 million project to help Lao PDR promote sustainable forest management, improve protected area management, and enhance livelihoods opportunities in eight provinces across the country. Project funding comes from the World Bank's International Development Association, with contributions from the Global Environment Facility and the Canada-World Bank Clean Energy and Forest Climate Facility.
The Lao Landscapes and Livelihoods Project will support economic recovery in light of the adverse impacts of the COVID-19 pandemic by focusing on preservation of natural capital such as forests, biodiversity, water resources, soil, and land. The Project will help communities in over 600 villages and 25 forest areas to secure livelihoods and jobs from sustainably managed forests, including opportunities in timber and non-timber products, and nature-based tourism.
"This project will be crucial to helping Lao PDR recover from the global coronavirus shock by protecting and enhancing its natural capital, and supporting the creation of green jobs in vulnerable communities," said the World Bank Lao PDR Country Manager Nicola Pontara.
Despite enjoying sustained periods of high economic growth in the last three decades, Lao PDR has experienced a gradual deterioration of its natural capital, making vulnerable rural people more susceptible to floods and droughts while jeopardizing their access to food, fiber, fresh water and income.
The Government of Lao PDR will implement the project through the Department of Forestry at the Ministry of Agriculture and Forestry. To create jobs and livelihoods and secure environmental benefits, the project will develop environmentally and socially sustainable partnerships among communities, government, nature-based-tourism companies, and forest plantations.
The Lao Landscapes and Livelihoods Project complements other partnerships between Laos and the World Bank on biodiversity protection, carbon emission reductions and nature-based tourism. It also supports the priorities of the government's ninth National Socio-Economic Development Plan for 2021-25 and the 2030 National Green Growth Strategy.