7 Learning Techniques Every Ambitious Student Should Know
With the demands of school life evolving as years pass by, students indeed have to pick up their productivity. Achieving good grades alone is not enough. Now, extra-curricular activities, student organization, and part-time jobs would be eating away your study time.
So how do you make the most out of the little time you get for actual learning? Of course, academic services such as EssayHelp can be a big boon for completing assignments. However, you need to rely on learning strategies to perform well on exams and retain what you study.
So without any further ado, we will get into the seven best learning strategies that have proven effective time after time.
1. Spaced Learning
Your lack of long periods of time for studying might be a blessing in disguise. The only thing is to not wait until the last minute to cram before the exam. When you do this, you might be memorizing the material. But it will soon vanish from your mind.
Instead, you can split the study sessions into multiple intervals. This way, you will be brushing up on what you learned in the previous session every time. This repetitive training has proved to be tremendously helpful in retaining long-term memory. Ensure that you have set aside small blocks of time every day to review what you studied, and it will help to concrete the concepts in your mind.
2. The Protégé Effect
Scientists have dubbed the protégé effect as a way for students to score higher on tests by teaching other students. This is certainly not a new approach. Students have always sought tutoring from peers to help each other out. The idea is that in order for you to teach, you first need a thorough understanding of the subject.
You think about the subject in your own words and break it down to explain to others. This deconstructing and reconstructing of ideas will reinforce them in your mind. If you do not want one-on-one sessions with another student, you can apply the same concept in group study sessions, too. Even if you do not have a study buddy, imagine that you are teaching the subject to another student and explain it out loud.
3. Retrieval Practice
It is likely that you have already been doing retrieval practice at some level. It is the act of trying to recall the information you studied without referring to it. Once you have tried your best to repeat what you learned, you can cross-check your notes and see if you got them right.
Now, evidently, it is not a new concept. However, studies prove that retrieval practice is more effective than you think. In fact, retrieving information has proven to be more effective than reviewing lectures, study guides, and revising. If you combine recalling with other strategies, you are likely to see better results.
4. The Pomodoro Technique
According to psychologists, an average student's attention span ranges from 10 to 15 minutes. However, students are used to longer study sessions that eventually take away their focus with time. When students try to replicate the same study intervals later, their attention span diminishes after a certain point. Now, as we all know, when the distraction kicks in, it isn't easy to control.
Pomodoro technique proposes that you use a timer to break down your sessions. Typically, you can do four 20-minute sessions with five minutes break in between. After four sessions, you take a long break of half an hour or so. But today, most Pomodoro apps also give you the option to set your own timers. Students can plan their study sessions based on their attention spans, and the quick breaks will encourage them to get back to learning as well.
5. Building Connections
Mind-maps and flow charts have been taking a front seat in learning strategies recently. By visually outlining the information, students can process new information faster. They help to build a narrative to connect different aspects of a concept and understand them better.
Flow charts are also an effective way for students to take notes during a lecture. It helps to simplify complex subjects, boost creative thinking, and makes information easier to consume.
6. The Memory Palace Technique
The technique of Memory Palace dates back to the ancient Roman period. In simple words, it is to build your own palace and associate a piece of information with the place's detail. Consider that you are taking a route through the palace, or any place for that matter. This will help you to recall the items in a specific order.
When you need to recollect what you studied, you will be thinking of these details. Which object or place did you attach it to. The scene will be vivid in your mind. There is no right way to do this. You can pick any place, any route, and any object to relate your thoughts to. Associating locations with mental concepts is one of the most powerful memory combinations that can be highly beneficial to remember them.
7. Trust Your Learning Style
How a student learns depends on their individual cognitive style. Our educational system might not recognize the impact of this individual style on education. How students fare in exams is also influenced by whether the teaching materials cater to the idiosyncrasies.
Consequently, for students to perform to their best, they first need to recognize their learning habits and styles. What works for your classmate might not work for you. Acknowledging and understanding this will help you find a method that works best for you.
Final Thoughts
We recommend that you note where your strength lies and what your weaknesses are. If time management is an issue, the Pomodoro technique should work in your favor. If you have trouble recalling what you studied, you can try any strategy we mentioned above till you find the right one for you.
World Economic Forum Plans 2022 Annual Meeting in Davos-Klosters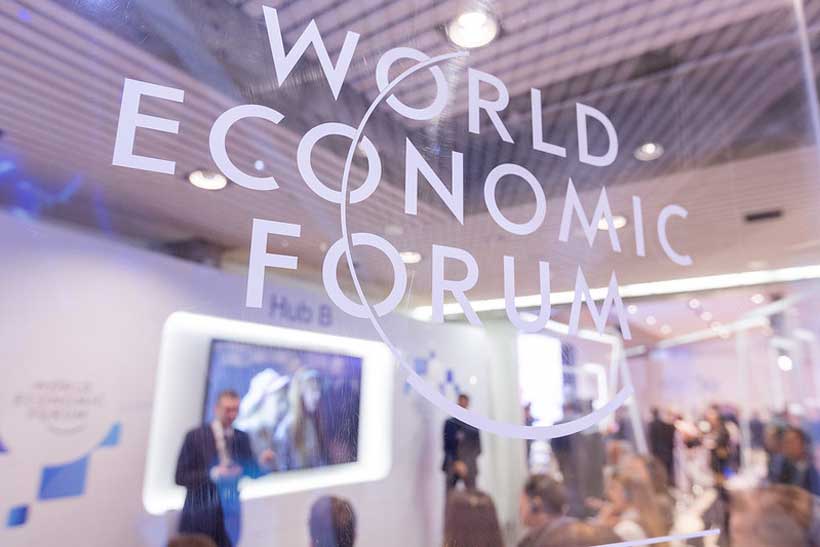 The World Economic Forum plans to convene the world's foremost leaders for the Annual Meeting 2022 in Davos-Klosters, Switzerland. Taking place in person from 17-21 January, the Annual Meeting 2022 will be the first global leadership event to set the agenda for a sustainable recovery.
The pandemic has exacerbated fractures across society. It is a critical year for leaders to come together and shape necessary partnerships and policies. The meeting will bring together forward-thinking leaders to drive multistakeholder collaboration and address the world's most pressing economic, political and societal challenges. Further details will be announced in due course.
The wellbeing of our participants, staff, service providers and hosts is a priority. Therefore, the World Economic Forum is working closely with the Swiss authorities, as well as with experts, national and international health organizations to put in place measures for the Annual Meeting 2022 that are appropriate and adapted to the context.
Klaus Schwab, Founder and Executive Chairman, World Economic Forum said "The pandemic has brought far-reaching changes. In a world full of uncertainty and tension, personal dialogue is more important than ever. Leaders have an obligation to work together and rebuild trust, increase global cooperation and work towards sustainable, bold solutions."
Progressing cooperation on tackling climate change, building a better future for work, accelerating stakeholder capitalism, and harnessing the technologies of the Fourth Industrial Revolution will be important topics on the agenda.
Ahead of the Annual Meeting 2022, the Forum will host the fifth Sustainable Development Impact Summit to take place virtually from 20 to 23 September 2021 in the context of the United Nations General Assembly. The summit will convene under the theme Shaping an Equitable, Inclusive and Sustainable Recovery. It will welcome almost leaders from government, business and civil society who will work together to drive action and build momentum for a more sustainable and inclusive future.
Spain's PM Speaks with Global CEOs on Strategic Priorities in Post-Pandemic Era
The World Economic Forum today hosted a "Country Strategy Dialogue on Spain with Prime Minister Pedro Sánchez" for its partners, chaired by Børge Brende, President of the Forum. The session gave CEOs from around the world an opportunity to hear directly from Sánchez on the factors behind Spain's remarkable resilience to the economic shocks of the pandemic and its post-COVID-19 recovery strategy.
In the virtual session, Sánchez explained his government's policy priorities and answered questions from CEOs on promoting innovation, a digital economy, a green transition and social justice in Spain, and on improving the enabling environment for long-term investors.
"After deploying unprecedented economic, financial and social measures to protect our economies, Spain is experiencing strong recovery. We want to build the economy of the future, and to do it in an inclusive way, leaving no one behind. We want to attract top talent and quality, innovation-centric investments. In summary, we want to transform the Spanish economy and we want to do it together with the private sector," he said.
"The world economy is again growing. Spain is on track to be one of the fastest-growing economies among G20 countries. With Spain being among the key stakeholders in the European Union recovery fund, Prime Minister Sánchez and his government have provided important leadership on how to use the current momentum for a truly transformative agenda, for Spain, but also for Europe." said Brende.
More than 80 partners of the World Economic Forum from around the world participated in the virtual session.
The Indigenous peoples of the North in Russia have got extra support
The largest metal producer, Norilsk Nickel, has decided to provide additional funding to the indigenous people of the Russian Arctic – living on the Taimyr Peninsula, the company said in a press release.
This is the second tranche of the company allocated to the indigenous peoples living in the north of Russia this year. Earlier it was reported that Norilsk Nickel allocated 2 billion Russian rubles (25.9 million US dollars) for various humanitarian needs of the indigenous peoples of the Russian North – the Taimyr Peninsula.
"Norilsk Nickel's response to the needs of indigenous peoples is a confirmation of the company's flexibility and systematic work with local communities. Our agreement is a demonstration of the desire for sustainable development of the peoples of Taimyr. We constantly monitor the needs of specific communities and, in contact with the company, change the parameters of individual clauses of our agreements. Moreover, most of the changes are an increase in the number of events with an increase in funding for the most important support programs," said Grigory Dyukarev, Chairman of the Association of the Indigenous Peoples of the Taimyr Peninsula, Krasnoyarsk Territory.
The company clarifies that an additional tranche of financing will be directed to the production of special literature, support for the publication of newspapers in the languages of the indigenous peoples of the North, preparation of teaching materials for language learning and some other activities.
"Nornickel strives to fully comply with the UN sustainable development goals. The company's actions towards indigenous peoples are not a tribute to fashion, not an attempt to appease, but an honest, transparent and conscious position, the course of which is the development of corporate ethnoculture. We don't just fund critical indigenous livelihoods and management programs, our goal is to build partnerships with all stakeholders: associations and specific communities. We always strive to respond to requests for adjustments to our support programs based on an urgent agenda that indigenous peoples themselves understand better than we do. Especially when it comes to supporting indigenous languages, promoting and protecting them. After all, language is the main vehicle for preserving the historical memory of generations, "commented Andrey Grachev, Vice President for Federal and Regional Programmes at Nornickel.
The agreement was signed at a round-table discussion on the results of an ethnological expert review to study the drivers of indigenous peoples sustainable development on Taimyr. In the period from December 2020 to July 2021, large-scale scientific studies of changes in the original habitat of the indigenous peoples of the North living in the western part of the Taimyr Dolgan-Nenets municipal district of the Krasnoyarsk Territory and the socio-cultural situation. The scientific organisations that participated in the review included Miklukho-Maklai Institute of Ethnology and Anthropology, Peter the Great Museum of Anthropology and Ethnography (the Kunstkamera), The Expert Center Project Office for Arctic Development and others. The representatives of the indigenous communities praised Nornickel's openness and determination to remedy the damaging effects of the May 2020 incident on their habitats and livelihood, emphasizing the relevance and significance of the review not only for Taimyr, but also for many other Russian regions.