EU and African Union sign partnership to scale up preparedness for health emergencies
European Centre for Disease Prevention and Control (ECDC) and the Africa Centres for Disease Control and Prevention (Africa CDC) launched a new partnership initiative to strengthen the capacity of Africa CDC to prepare for and respond to public health threats in Africa. The four-year project 'EU for health security in Africa: ECDC for Africa CDC', funded by the EU, will also facilitate harmonised surveillance and disease intelligence, and support the implementation of the public health workforce strategy of Africa CDC.
Commission Vice-President for promoting our European Way of Life, Margaritis Schinas said: "The coronavirus pandemic has shown more clearly than ever that health security – a longstanding objective in the cooperation between the African Union and the European Union – must remain a global priority. The new partnership between the European Centre of Disease Prevention and Control and the Africa CDC is a crucial step to achieve this common goal. We are acting now, together, to end this crisis and be prepared for future outbreaks. Our AU-EU Commission-to-Commission meeting in February was instrumental in reinforcing the prospects of our cooperation that is now bearing fruit."
Commissioner for International Partnerships, Jutta Urpilainen, stressed: "The COVID-19 pandemic shows how crucial it is to invest in health systems to ensure they are prepared to deal with such crisis. The EU supports the continental leadership and coordination of the African Union in responding to the ongoing pandemic, and together we are helping partner countries to strengthen their capacities to prevent, detect and respond to health threats."
"As a continent, we recognize the socioeconomic impact that disease outbreaks have had on our people. We know that fighting COVID-19 in Africa is not only about saving lives today, but about the future of the continent, it is about strengthening our health systems to better support preparedness and response to health emergencies in the future. This funding by the EU comes at a very good time and will go a long way in supporting capacity building of our public health institutions and experts," said H.E. Amira Elfadil Mohammed, Commissioner for Social Affairs, African Union Commission.
Supporting health security in Africa
This project illustrates the engagement of the European Union to help scale up preparedness for global health emergencies and to strengthen support to health systems in Africa.
Through this partnership, Africa CDC and ECDC will be able to exchange experiences and lessons learnt from working with African and European Member States on the continental harmonised surveillance of infectious diseases, data sharing, and early detection of threats, as well as on preparedness, risk assessment, rapid response, and emergency operations, and on how to adapt these to their needs. Capacity-building components in these areas of work will be integrated into the existing Africa CDC initiatives and strategies to support the African health security framework.
Funded under the European Development Fund, the project includes a contribution agreement with ECDC of €9 million and a complementary grant to Africa CDC of €1 million to cover staffing costs. This agreement will come into effect on 1 January 2021.
Background
Like the rest of the world, African countries face immediate healthcare needs and will bear economic and social consequences of the global coronavirus pandemic. From the overall 'Team Europe' coronavirus response package, at least €8 billion will support actions in Africa. In healthcare, support focuses on strengthening preparedness and response capacities of countries with the weakest healthcare systems.
Already before the onset of the COVID-19 pandemic, €2.6 billion of the EU's sustainable development funding for the period 2014-2020 had been allocated to health. Part of these funds have directly targeted health security while also strengthening health systems, including with €1.1 billion in 13 African countries: Burkina Faso, Burundi, Central African Republic, Democratic Republic of Congo, Ethiopia, Guinea (Conakry), Guinea Bissau, Libya, Mauritania, Morocco, Nigeria, Sudan, Zimbabwe.
Through the 'Health Systems Strengthening for Universal Health Coverage Partnership Programme' with WHO, the EU invests in building health care systems that provide quality services to everyone in more than 80 African, Caribbean, Pacific, and Asian countries. The EU contribution to the UHC-Partnership in the period 2012-2022 is €197.7 million.
The pandemic has amplified the need for global solidarity, multilateral cooperation and partnerships to tackle epidemics. In the longer term and throughout the recovery phase, this partnership-focused approach should also be brought to bear in revitalising initiatives for strengthening health systems and advancing universal health coverage, particularly through primary health care approaches that aim to meet the needs of the most.
ECDC is an independent agency of the EU whose mission is to strengthen Europe's defences against infectious diseases. The Centre was established in 2004 and is located in Stockholm, Sweden. The Commission recently presented a proposal to significantly strengthen the mandate of the ECDC.
The Africa CDC was established in 2017 as a specialized institution mandated to support African Union Member States in their preparedness and response to diseases threats in Africa. Its headquarters are located in Addis Ababa, Ethiopia.
'Overzealous' security services undermining South Sudan peace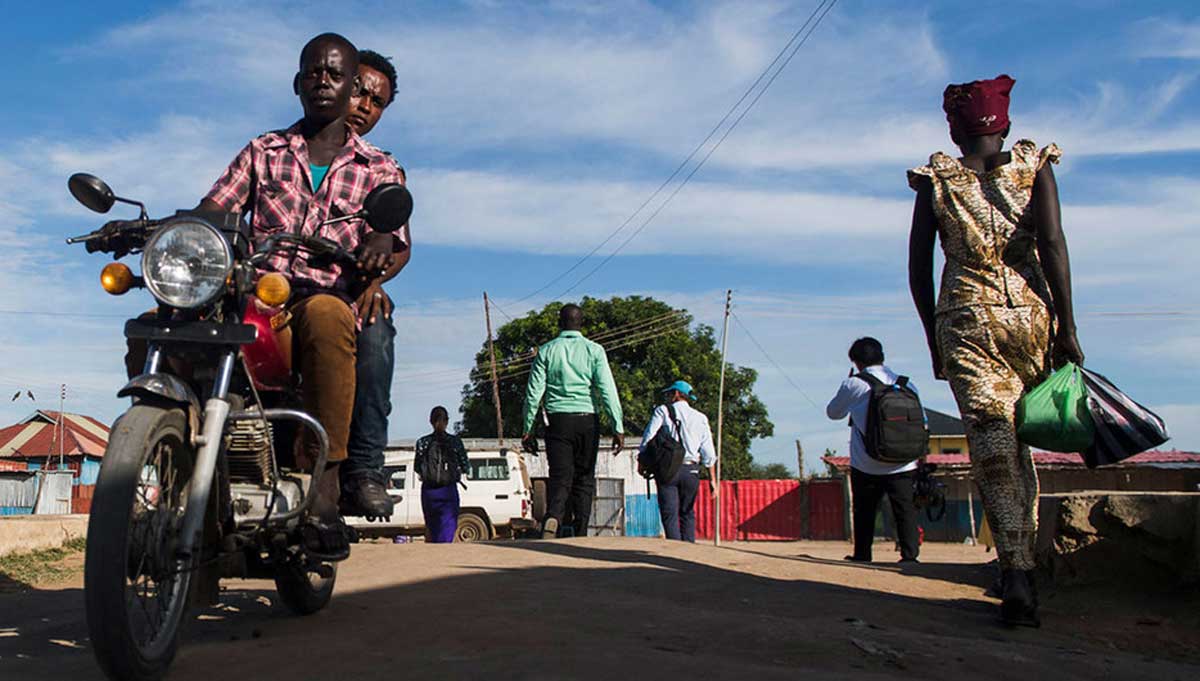 State security forces in South Sudan have been responsible for imposing new and potentially arbitrary restrictions against the country's most prominent civil society leaders, issuing "credible" death threats that have undermined peace efforts, UN-appointed independent rights experts said on Wednesday.
In an alert, the Commission on Human Rights in South Sudan alleged that "overzealous" security forces had prevented dissent so dramatically, that civic space was now eroding "at an accelerating pace", forcing rights defenders to flee and discouraging others from taking their place. 
"The State's targeting of high-profile human rights defenders will have a chilling effect on civil society and will discourage public participation and corrode confidence in the important processes of transitional justice, constitution making and national elections, which are essential for the success of the transition envisaged by the 2018 Revitalised Peace Agreement," said Commissioner Andrew Clapham.  
Communication breakdown
The actions of the National Security Services (NSS) have included detentions, raids, a likely internet shutdown and an enhanced security presence on the streets of Juba, the panel said in a statement.
Those targeted by threats, harassment and intimidation have included prominent human rights defenders, journalists and civil society actors. Many have played a key role in the country's peace and justice processes. 
"Jame David Kolok and Michael Wani are among those now sheltering outside the country in fear for their lives," the UN Commission said, in reference to Mr. Kolok's membership of the Technical Committee to Conduct Consultative Process on Truth, Reconciliation and Healing – a position reaffirmed in May by the Ministry of Justice and Constitutional Affairs.
Frozen out
Mr. Wani had been a youth representative on the National Constitution Amendment Committee, according to the UN panel, which noted that both men's bank accounts, "and those of the non-government organisations they lead, are among those recently blocked on government orders, with other civil society actors also affected".
The 2018 Revitalised Agreement for the Resolution of Conflict in South Sudan contains power-sharing arrangements between President Salva Kiir and opposition leader, Riek Machar.
The accord requires the drafting of a permanent Constitution and the establishment of a Commission on Truth, Reconciliation, and Healing.
Although implementation of these and other measures – such as public consultation requirements – have been slow, government leaders have renewed pledges and taken steps toward these in recent months, the UN Commission said.
"These latest restrictions and acts of harassment follow the formation on 30 July of a new civil society coalition whose members planned a public assembly to take place on 30 August," it explained.
Clampdown in Juba
The UN Commission – which was appointed by the Human Rights Council in March 2016 to investigate crimes linked to civil war that erupted in 2011 – noted that this public assembly could not take place amid "detentions, raiding of premises, an apparent internet shutdown, and an enhanced presence of security forces on the streets of Juba".  
Numerous civil society leaders are still in detention and their wellbeing is unclear, the commissioners said.
"The State's authorities must respect and protect the rights of human rights defenders; this is an obligation under international law," said Commissioner Barney Afako. "It would also demonstrate that South Sudan's commitment to strengthening its systems for the consolidation of human rights is genuine." 
UN's top envoy warns Great Lakes Region is 'at a crossroads'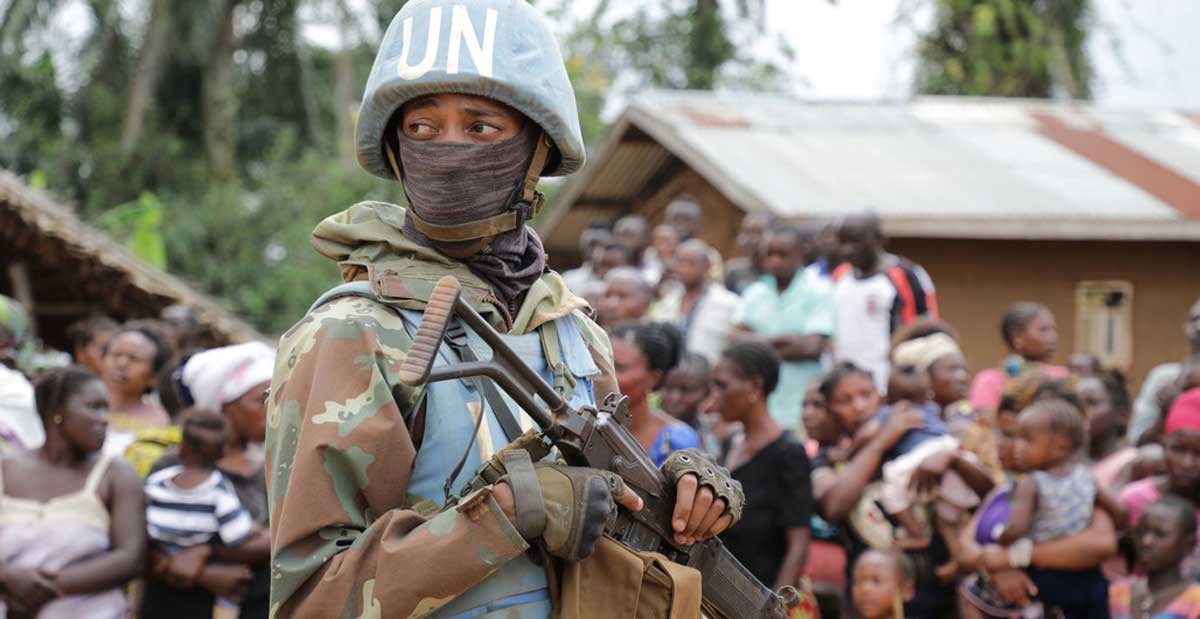 Speaking at a Security Council meeting on the situation in Africa's Great Lakes region on Wednesday, the Secretary-General's Special Envoy, Huang Xia, told ambassadors that the countries concerned now stand "at a crossroads". 
For Mr. Xia, the main threat to peace and stability in this region around the Great Rift Valley, remains the persistence of non-State armed groups.
He pointed to "an upsurge in attacks", whether by the Allied Democratic Forces (ADF) in eastern Democratic Republic of Congo (DRC), or those launched by the RED-Tabara against Bujumbura airport, in Burundi, last September.
Since the beginning of this year, in DRC alone, at least 1,043 civilians have been killed, including 233 women and 52 children.
"This violence continues to have serious consequences on the already fragile humanitarian situation, as well as on the socio-economic stability of the affected area", the Special Envoy said.
He told the Council Members that "these negative forces also remain involved in the illicit exploitation and trade in natural resources, the revenues of which finance their arms procurement and recruitment."
Solutions
"How to put an end to it?", he asked. "This is obviously an old question that haunts anyone interested in the region."
Despite the challenges, he highlighted several bilateral and regional initiatives, saying they "attest to the emergence of a community aware of the added value of dialogue and cooperation."
He also noted the overall peaceful transfers of power in the DRC and Burundi, as well as the signing and implementation of peace agreements in the Central African Republic, South Sudan and the Sudan.
For him, more than ever, "it is necessary to sustainably consolidate these achievements while firmly addressing the challenges that persist."
"The success of such an approach requires learning from the lessons of the past and showing imagination to support the people of the Great Lakes region in building a better present and future", he added.
Turning to COVID-19, he said the pandemic has exacerbated vulnerabilities, but also demonstrated the resilience of the region.
Before the pandemic, 15 million people across the Great Lakes were already displaced from their homes, facing rising malnutrition and food insecurity.
Mr. Xia also reiterated the Secretary-General's call for greater solidarity to facilitate access to vaccines and to strengthen health systems. 
According to the World Health Organization (WHO), to date, only 36 million doses of the vaccine have been administered in a region of nearly 450 million people.
UN presence
Martha Ama Akyaa Pobee, the Assistant Secretary-General for Africa in the Departments of Political and Peacebuilding Affairs and Peace Operations, also briefed Council Members.
Ms. Pobee informed that the UN is reconfiguring its presence in the region to best address the challenges, highlighting a few areas where the Council's support is most needed.
For her, the situation requires "a comprehensive approach rooted in enhanced political engagement, encompassing military and non-military interventions, fostering economic cooperation across the borders and building trust between neighbours and among communities."
She also argued that "armed group activity is a symptom of insecurity in the region", and therefore "the enabling conditions should be addressed upstream."
Among those main root causes, she pointed out the illegal exploitation and regional trafficking of natural resources, saying it contributes to the financing of armed group networks but also "creates parallel economy at the expense of States' budgets whose revenues continue to diminish."
The Executive Secretary of the International Conference on the Great Lakes Region (ICGLR), João Caholo, and a civil society representative also briefed the Council.
African Union urged to address the threat of Congo forest logging driving extreme weather
Industrial logging in the Democratic Republic of Congo (DRC) may severely disturb rainfall patterns across sub-Saharan Africa and bring about more extreme weather, including intense droughts and flash floods. In a letter sent today to the African Union, Greenpeace Africa is calling for an urgent discussion of the consequences that plans made in Kinshasa to lift its moratorium on logging would have for Congolese and African people in general.
Renewed industrial logging in the DRC poses a risk "to Indigenous People, local communities and biodiversity, as well as the whole of sub-Saharan Africa," writes Greenpeace Africa's Programme Director, Melita Steele, to the Commissioner for Rural Economy and Agriculture, H.E. Josefa Leonel Correia Sacko,
Africa's climate is fundamentally linked to the state of Central Africa's forests and massive logging can impact the quantity of rainfall throughout the region. The Congo Basin forest is estimated to contribute more than half of the annual precipitation in Sub-Saharan Africa, already facing a plethora of droughts and extreme heat waves.
Last July, Congolese Deputy Prime Minister and Minister of Environment, Ève Bazaiba, decided to lift the moratorium on new logging concessions, which has been in place since 2002. The decision was approved on 9 July by the eleventh Council of Ministers, presided by Président Félix Tshisekedi. An implementation decree is believed to be imminent.
"Deciding on whether to protect or destroy the rainforest may be within the DRC's sovereignty, but the consequences of its actions will be felt everywhere from Nairobi to Dakar, from Pretoria to Abjua," writes Steele on behalf of Greenpeace Africa.
Beyond direct implications for Congolese and other African people, the decision to lift the moratorium is contradicting commitments made by the President of the Republic, Felix Tshisekedi, at President Joe Biden's Leaders Summit on Climate, to protect the forest and increase forest cover by 8%. It also undermines the African Union's 2063 Agenda and its Sustainable Forest Management Framework (SFMF), promising that "Africa will have zero deforestation and forest degradation and its forests will be protected, sustainably managed and restored through collaborative, cross-sectoral and transformative efforts to ensure the prosperity, food security and resilience of its people."
Finally, this jeopardizes Africa's credibility in climate talks in COP26, set to begin in Glasgow in ten days, and the appeal from rich nations to support vulnerable nations annually with USD 100 billion to face the climate crisis.
Serge Ngwato, Greenpeace Africa forest campaigner in Kinshasa: "We cannot expect Africa's claim for climate funds to be taken seriously, when our own actions make the climate crisis worse. Renewing industrial logging would pose additional risk both to us Congolese and to our neighbours – the moratorium must be extended, while management rights over the forest must be granted to its Indigenous and local communities."