Migration: Commission and Greece agree joint plan for a new reception centre in Lesvos
Today, the Commission agreed a detailed plan with Greek authorities and EU agencies to establish a new, up-to-standard reception centre on the island of Lesvos by early September 2021. This is a key step towards resolving the situation after the fires that destroyed the Moria camp in September. It is the result of the work of the European Taskforce set up at that time. The memorandum signed today sets out the respective responsibilities and areas of cooperation between the Commission, the Greek authorities and EU agencies. Today's agreement comes in addition to €121 million in EU funding granted to Greece last month for the construction of 3 smaller reception centres on the islands of Samos, Kos, and Leros, also to be completed by September 2021.
Commission President Ursula von der Leyen said: "With our agreement today, Europe and Greece are working hand in hand for the people on the islands. We will bring decent conditions to migrants and refugees who arrive, as well as supporting the communities on the Greek islands. It is also about fast and fair procedures, so the centres are what they should be – only a temporary stop before either return or integration. Managing migration is a European challenge and today we are putting European solidarity into practice."
Commissioner for Home Affairs Ylva Johansson said: "This is about people and their basic right to feel safe. This agreement is an important step towards a sustainable solution in Lesvos and in making sure that a situation like Moria can never happen again. It is also an important step in changing how we approach migration management and it paves the way for bringing into practice the guiding principles of the new Pact on Migration and Asylum."
A durable solution for Lesvos
In September, the Commission announced a European Taskforce to address the emergency situation in Lesvos, based on the principles of the New Pact on Migration and Asylum. Today's agreement sets out the following areas of cooperation between the Commission, the Greek authorities and EU agencies:
Development and construction of a reception centre designed to provide adequate conditions and to operate with swift, fair and effective procedures. The centre will have a living area with containers, a specific area for newly arrived people to help them through the first days, medical containers for immediate health care, recreational spaces for sports, playgrounds and prefabricated houses for formal and non-formal education. Common kitchens will allow to prepare food and shops will serve basic needs. Special rooms will be set up for people with disabilities.
Improved management of arrivals with full reception and identification procedures including health and security screening in a specifically set up area.
Seamless asylum and return procedures and integration measures to ensure that nobody is left in protracted uncertainty. Assisted voluntary return and reintegration programmes will be promoted for people who do not have the right to stay in the EU, but a detention area will also be established in the multi-purpose centres to support effective return. People in need of international protection will be better supported to start their integration process.
Reception conditions in line with EU law taking into account international standards and best practices, notably with regard to health, security, sanitation, food, information provision and counselling, clothing and non-food items, and common areas. A gender-based and child-rights approach will be followed taking into account the needs of families and children (both accompanied and unaccompanied) while ensuring that vulnerabilities are adequately identified and addressed.
Adequate staff training, capacity and planning, including risk assessment and contingency planning, to ensure the smooth operation of the new centre.
Background
The memorandum of understanding is one of a number of actions supported by the Commission to address the emergency situation following the fires in the Moria camp, in particular its former residents who found themselves without shelter. 12,362 people in the Moria camp were immediately affected. Today, 7,200 men, women and children are hosted in a temporary site.
The Commission announced a dedicated Taskforce to improve the situation on the island in a durable way. The Taskforce helps provide overall guidance to develop a solution to the situation in Lesvos.
Since its creation, the Taskforce operates at the temporary site to help improve conditions for the people accommodated there. The Taskforce works in close collaboration with EU Agencies and international organisations on the ground. Regular Steering Committees monitor the progress of ongoing work. The Taskforce has also been focusing on identifying and preparing an appropriate site for the new reception facilities together with the Greek authorities and relevant stakeholders.
Child labour rises to 160 million – first increase in two decades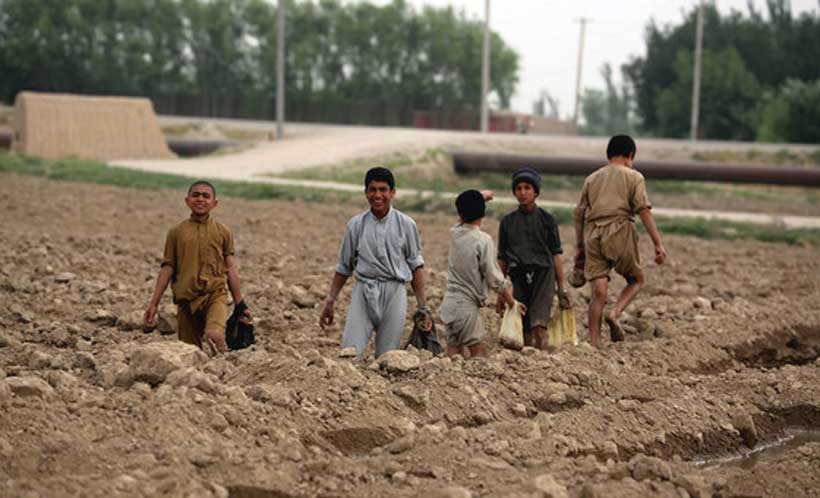 The number of children in child labour has risen to 160 million worldwide – an increase of 8.4 million children in the last four years – with millions more at risk due to the impacts of COVID-19, according to a new report by the International Labour Organization (ILO) and UNICEF.

Child Labour: Global estimates 2020, trends and the road forward – released ahead of World Day Against Child Labour on 12th June – warns that progress to end child labour has stalled for the first time in 20 years, reversing the previous downward trend that saw child labour fall by 94 million between 2000 and 2016.

The report points to a significant rise in the number of children aged 5 to 11 years in child labour, who now account for just over half of the total global figure. The number of children aged 5 to 17 years in hazardous work – defined as work that is likely to harm their health, safety or morals – has risen by 6.5 million to 79 million since 2016.
"The new estimates are a wake-up call. We cannot stand by while a new generation of children is put at risk," said ILO Director-General Guy Ryder. "Inclusive social protection allows families to keep their children in school even in the face of economic hardship. Increased investment in rural development and decent work in agriculture is essential. We are at a pivotal moment and much depends on how we respond. This is a time for renewed commitment and energy, to turn the corner and break the cycle of poverty and child labour."

In sub-Saharan Africa, population growth, recurrent crises, extreme poverty, and inadequate social protection measures have led to an additional 16.6 million children in child labour over the past four years.

Even in regions where there has been some headway since 2016, such as Asia and the Pacific, and Latin America and the Caribbean, COVID-19 is endangering that progress.
The report warns that globally, nine million additional children are at risk of being pushed into child labour by the end of 2022 as a result of the pandemic. A simulation model shows this number could rise to 46 million if they don't have access to critical social protection coverage.

Additional economic shocks and school closures caused by COVID-19 mean that children already in child labour may be working longer hours or under worsening conditions, while many more may be forced into the worst forms of child labour due to job and income losses among vulnerable families.
"We are losing ground in the fight against child labour, and the last year has not made that fight any easier," said UNICEF Executive Director Henrietta Fore. "Now, well into a second year of global lockdowns, school closures, economic disruptions, and shrinking national budgets, families are forced to make heart-breaking choices. We urge governments and international development banks to prioritize investments in programmes that can get children out of the workforce and back into school, and in social protection programmes that can help families avoid making this choice in the first place."

Other key findings in the report include:
The agriculture sector accounts for 70 per cent of children in child labour (112 million) followed by 20 per cent in services (31.4 million) and 10 per cent in industry (16.5 million).
Nearly 28 per cent of children aged 5 to 11 years and 35 per cent of children aged 12 to 14 years in child labour are out of school.
Child labour is more prevalent among boys than girls at every age. When household chores performed for 21 hours or more each week are taken into account, the gender gap in child labour narrows.
The prevalence of child labour in rural areas (14 per cent) is close to three times higher than in urban areas (5 per cent).
Children in child labour are at risk of physical and mental harm. Child labour compromises children's education, restricting their rights and limiting their future opportunities, and leads to vicious inter-generational cycles of poverty and child labour.

To reverse the upward trend in child labour, the ILO and UNICEF are calling for:
Adequate social protection for all, including universal child benefits.
Increased spending on free and good-quality schooling and getting all children back into school – including children who were out of school before COVID-19.
Promotion of decent work for adults, so families don't have to resort to children helping to generate family income.
An end to harmful gender norms and discrimination that influence child labour.
Investment in child protection systems, agricultural development, rural public services, infrastructure and livelihoods.
As part of the International Year for the Elimination of Child Labour , the global partnership Alliance 8.7 , of which UNICEF and ILO are partners, is encouraging member States, business, trade unions, civil society, and regional and international organizations to redouble their efforts in the global fight against child labour by making concrete action pledges.

During a week of action from 10–17 June, ILO Director-General Guy Ryder and UNICEF Executive Director Henrietta Fore will join other high-level speakers and youth advocates at a high-level event during the International Labour Conference to discuss the release of the new global estimates and the roadmap ahead.
2021 Geneva Summit for Human Rights and Democracy
Each year, the Geneva Summit for Human Rights and Democracy assembles hundreds of courageous dissidents and human rights activists, diplomats, journalists and student leaders to shine a spotlight on urgent human rights issues.
The Geneva Summit is sponsored by 25 human rights NGOs from around the world. The Geneva Summit has been featured in media around the globe, including CNN, Agence France Presse, AP, The Australian, Radio Free Europe and ANSA.
This year, the 13th Geneva Summit for Human Rights and Democracy was held on June 7 and 8. The event was free to all the people who made online registration. This year the summit hosted different voices from different parts of the world.
In this year's summit, the leading Turkish journalist Can Dündar who was arrested, jailed and forced into exile for his reporting on Erdogan's government was one of the speakers addressing Human Rights and Democracy on the Fragility of Freedom and Democracy panel.
For the full text of the Fragility of Freedom and Democracy panel, click here.
The list of the other speakers is as follows:
Waad Al-Kateab, Syrian refugee and award-winning documentary filmmaker on the conflict in Syria
Rayhan Asat, Uyghur activist, sister of Ekpar Asat who was abducted by Chinese authorities
Nathan Law, Former member of Hong Kong Legislative Council who fled arrest & sudden leader of 2014 Umbrella Movement
András Simonyi, Academic & former Hungarian Ambassador to the U.S.
Prof. Irwin Cotler, Chair of Raoul Wallenberg Centre for Human Rights, former Minister of Justice & Attorney General of Canada.
Gulalai Ismail, Pakistani women's rights activist, former political prisoner who escaped the country
Tania Bruguera, Cuban political performance artist repeatedly arrested for her work
Sviatlana Tsikhanouskaya, Belarusian opposition presidential candidate forced to flee after rigged elections
Jihyun Park, Escapee and survivor of a North Korean forced labor camp
Daria Navalnaya, Daughter of poisoned and jailed Russian opposition leader Alexei Navalny
Kylie Moore-Gilbert, Australian-British academic just freed after two years in Iranian prison as a victim of hostage diplomacy
Evan Mawarire, Zimbabwean protest leader, arrested six times and tortured for his human rights work
Yang Jianli, Chinese dissident, former political prisoner, survivor of Tiananmen Square and President of Initiatives for China
Vladimir Kara-Murza, Leading dissident against Putin regime, Chairman of Boris Nemtsov Foundation, survivor of two poisoning attempts
For links to other speakers' quotes, videos, livestream, and more, click here.
We can't wait 267 years to achieve equal economic participation for men and women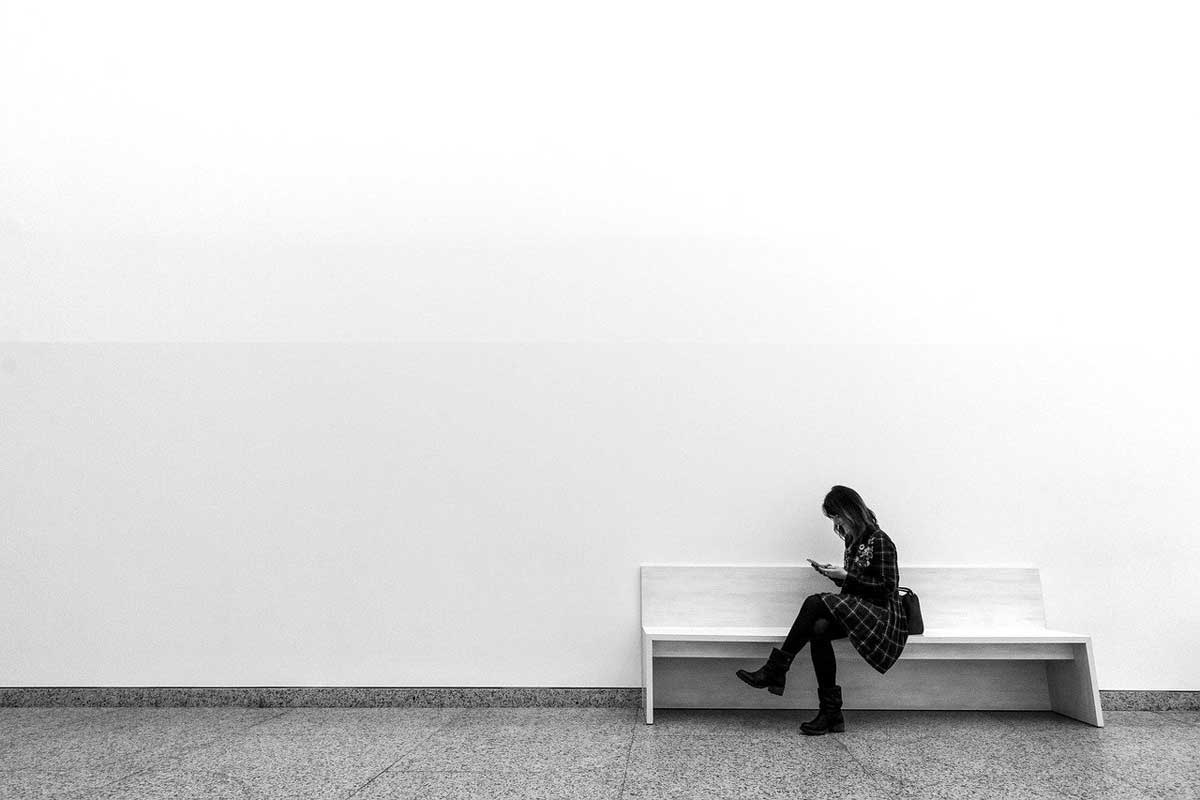 Since the beginning of the COVID-19 pandemic, the world has seen numerous industries stumble as the crisis has hit many sectors' productivity and employment rates. And in this scenario, women have been the hardest hit. According to the International Labour Organization, 5% of all employed women lost their jobs, compared with 3.9% of working men. The crisis has exacerbated the existing gender inequality in the labour market, widening gaps even further across several sectors
A report from the World Economic Forum (WEF), released in March 2021, shows that at the current rate of progress it will take around 267 years to close the gender gap in economic participation and opportunity. It's a striking number that is the result of two conflicting trends. First, even though at a slow pace, the proportion of skilled women professionals is increasing. On the other hand, there is still an overall income disparity and women in leadership positions are a minority – women represent only 27% of all managerial positions, according to the same report from the WEF.
Advocating for economic equality means also advocating for a more sustainable and greener economy, and the post-COVID recovery is an opportunity to build back greener and more inclusive societies and economies. Sustainability cannot exist when inequality runs rampant. According to ILO, women have the tools and networks to create tangible sustainable solutions and influence how we produce, consume and market sustainable products.
Supporting the European Union Green Deal can be the driver for the global transition to a green economy, and this will only be possible if women are also among the protagonists of such transformation. Ensuring that women have equal access to skills development programmes for green jobs can be the pathway for a more inclusive and sustainable future. Women are globally poorly represented in crucial sectors to the greening of the economy, such as construction (9% of female participation), engineering (12%), and manufacturing (24%). The lack of targeted training and supportive policies may exacerbate already existing gender inequalities when progressing towards the green economy.
Women are important actors to achieve the Sustainable Development Goals (SDGs), and promoting women's access to high-quality green skills training programmes in high-demand sectors leads to a better future for all.
Thandiwe Banda, a beneficiary of one of UNIDO's programmes in Zambia, graduated from the course in heavy equipment repair and set the example on how women can successfully partake in male-dominated fields. "Some of my colleagues would think that because I am a female, I wouldn't deliver according to my supervisors' expectations. But, when I was told that I was the first female to ever work in the mechanical department, I became more confident and aware that if I worked very hard I would open more doors for other females," says Banda.
Engaging in the discussion on how we can make Thandiwe Banda's professional journey a reality for other females is an important step towards boosting progress in equal economic participation and potentially establishing a more encouraging timeline for such.
To participate and contribute to the cause, join UNIDO's Lab Debate at the 14th edition of the European Development Days (EDD21), which will take place virtually on 15 June 2021 at 16:20 (CEST). The session will explore the effects of private-public partnerships in engaging champions in Technical and Vocational Education and Training (TVET), who represent and advocate for stronger female participation in male-dominated sectors. Our panel of experts will explore the question: can the TVET system be the change-maker in providing industrial skills equally for a more sustainable future?