A Time for Resolve and Solidarity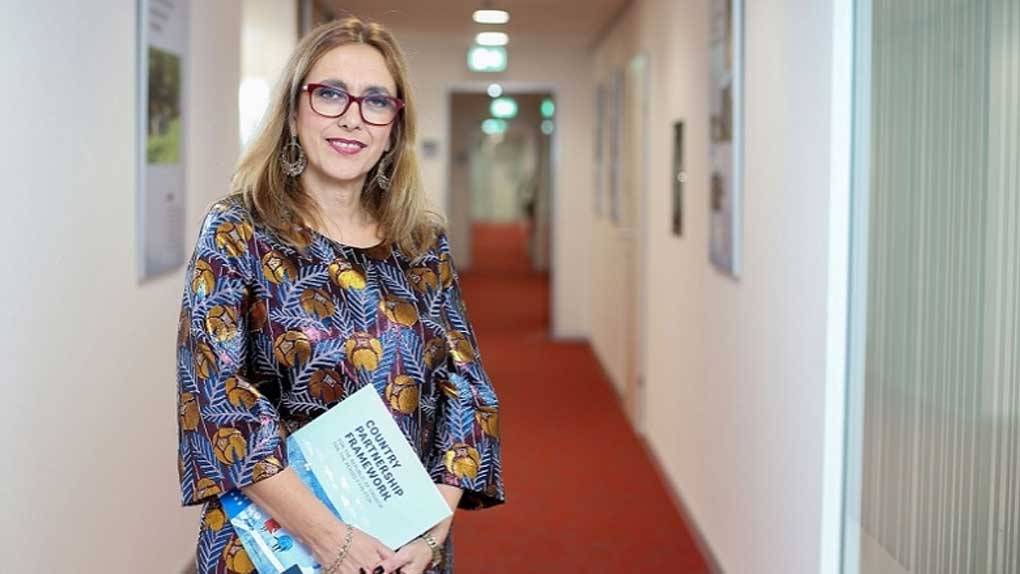 Focusing on the Next Generation will make all the difference
Music festivals, family reunions, and far-away travels. Long hugs with loved ones, office meetings, and spontaneous chats with neighbors. This is how we wish 2021 to look like after an Annus Horribilis which has wrecked many lives and badly hurt economies across the globe. A year which has been especially unkind to Croatia, because of the triple shocks of health crisis, economic recession and the Zagreb earthquake, which have tested the people's resilience beyond expectations.
But can the year ahead live up to our high expectations? Will life in Croatia get back to normal, how fast, and which choices will be made to ensure the country can recover faster than during the 2009 crisis and become more resilient for the next one?
While the news about successful testing of first vaccines has finally sparked hope, there is still some way to go before returning to the degree of normalcy seen before the pandemic. Much will depend on how such vaccines will work, if the distribution will be successful and at a sufficient scale, not only in Croatia but for her trade partners and the world as well. Overall, we know we must brace for the health crisis to continue for most countries, including Croatia, well into 2021.
And what about the economy? In 2021, the Croatian economy will partially recover but a high degree of uncertainty will remain. If the health situation was to normalize in the first half of the year, we can expect a relatively robust growth of around 5.5 percent supported by a surge in tourism, increased business and consumer optimism, and EU funded capital investments. Croatia's basis for recovery is solid. also due to the interventions by the Government earlier this year. Three years of fiscal surpluses and a public debt firmly on a downward path allowed Croatia to prepare earlier in the year a large support package targeting both companies and households, including some of the most vulnerable groups in society. We estimate that in absence of this support, and the appropriate Central Bank's response, the economic and social consequences of the crisis would be much more severe, with unemployment rate shooting up to close to 20 percent.
Croatia is a very different country than it was a decade ago. It has proven it can bring its public finances in order, regaining confidence from rating agencies; it is on a path to euro adoption which may happen as early as 2023; and the country's political situation is stable, allowing the swift action of the Government during the crisis. The recovery can hence be faster and can create a stronger foundation for accelerated convergence to the higher level of income in the medium run. But only if appropriate choices are made. Croatia's economy continues to be characterized by high reliance on tourism, which generates around a fifth of gross value added, has a relatively small share of processing industry in GDP, and limited exports diversification. Together with well-known structural issues, this makes the country less resilient to external shocks and weights on its growth potential.
The question is hence which decisions will Croatia make and what will be the path of recovery the country will embark upon. Will it be one that truly focuses on the "Next Generation", promotes sustainable growth, focuses on an irreversible path towards decarbonization, provides the boost to digital transformation, and builds on the dynamism of the young innovators in the private sector of Croatia, who love this country and want to stay here in spite of its difficult business environment? The path to diversification and resilience must include broadening the portfolio of competitive industries, including by using funds for digital transformation. Sadly, during crises politicians all over the world recognize the opportunities to change and build back better, but too often end up building the same economy – as we have seen happening after previous crises.
But this time it can be different and especially for Croatia it must be. Let me explain why in my view.
First, with its recently launched 2030 National Development Strategy, the Government has come up with its most comprehensive vision for the country's development to date, outlining a path towards improved governance, better services for citizens, and higher quality of living. The strategy is set to give impetus to all sectors willing to grow via innovation and digital transformation. It opens the door for broadening and protecting Croatia's natural assets base, enhancing the productivity of its natural capital, and supporting a unique generational transition towards climate neutrality. Some may have wished for the document to have an even more ambitious vision, with implementation spelled out in details, but what seems more important is to recognize that the vision is set, and a roadmap is in place. It would be wise for all stakeholders to set aside their differences, short-termism, and corporate and vested interests, and for the country to gather around the NDS, as the only way Strategies can be implemented is through an alliance of institutions, non-governmental and economic actors.
Second, Croatia will have access to an unprecedented amount of EU funds over the next ten years. This is a unique opportunity to operationalize the NDS. Properly using the Next Generation EU funds can set the foundations for a society that will truly work for the future generations, making way for an economy that will put at its core smart, climate and environmentally friendly actions. The reforms and investments Croatia needs should be prioritized, well selected and even better prepared, and a plan for implementation developed and closely monitored. This will require taking a hard and honest look at institutional weaknesses, being realistic about what can be done with limited capacity, not only in the public, but also in the private sector for example to rebuild and modernize the green infrastructure the country needs. Here it seems that an urgent action would be to establish a delivery unit, staffed with appropriate resources and highly qualified professionals, including from the private sector who could quickly deal with the urgent task of design, implementation and monitoring actions to make the national resilience and recovery plan a success. And we should not forget the key task of better programming the EU funds for this upcoming financial period and design a more streamlined, flexible and merit-based spending EU Program. This represents another opportunity of several billion euros to support the country's development. As it happened in most other new member states, their second programming period after joining the EU, has resulted in a Croatia should not be an exception in this regard.
Third, Croatia does not just need any type of recovery, but a fair, equal, and people first recovery. More generous social safety programs with better coverage. Safety nets that can help the poor and vulnerable to prepare for, cope with, and adapt to shocks – before, during, and after they occur. This includes providing greater opportunities for formal jobs to women, who have taken on most of the additional care responsibilities brought about by the pandemic, while holding less secure jobs and being at greater risk of falling into poverty.
And while all this may sound like a lofty ideal, now is the right moment for Croatia to shoot for the stars. 2021 is a year of critical importance for Croatia. It will in good part determine the success in containing the pandemic, set foundations for a resilient recovery, and kick-off the program for the next generation. It is up to Croatia to seize these extraordinary opportunities to fundamentally transform its economy and society. It is time for resolve and solidarity. A time for a new, better, greener normal.
Opinion editorial by Elisabetta Capannelli, the World Bank Country Manager for Croatia, as submitted for publication by Poslovni Dnevnik on November 30, 2020.
Europe's relations with Africa and Asia are on the brink of collapse, and Russia is benefiting
More than one year since the beginning of the war in Ukraine, the world remains caught in the middle. Against a backdrop of high energy and food prices, ravaging inflation, social unrest and fears of another global recession, Western and Russian blocs are once again vying for support from nations of the developing world.
Emmanuel Macron, Olaf Scholz, Sergei Lavrov, Qin Gang, and Anthony Blinken are just some of the names that have made high-profile visits to Africa in the last 12 months. All have largely focused on cooperation and trade, yet each has done so with a discourse reflecting a kind of Cold War reboot, with Ukraine as one of its most prominent symptoms.
Each in their own way, armed with their respective propaganda, these superpowers wish for nations of Africa and Asia to pick a side. Yet, unlike the previous century, those nations cannot so easily be made to choose, nor should they have to. Russia understands this. The West does not.
It's no secret that Africa has been reluctant to overtly condemn Russia's actions in Ukraine, or to participate in Western efforts to sanction and isolate the warring country. Instead, African and Asian nations have continued to welcome these longstanding partners with open arms – widely condemning the war, but not Russia.
In Malawi, for instance, Russia's deliveries of tens of thousands of tonnes of fertiliser amidst global shortages are seen as a gift from heaven by struggling farmers. Malawi's minister of agriculture shook hands with the Russian ambassador, describing Russia gratefully as "a true friend". Russia's announced plans to send 260,000 tonnes of fertiliser to countries across Africa, is certain to spread similar sentiments.
In my country Congo-Brazzaville, the government signed five major cooperation agreements with Russia in the midst of its war with Ukraine, including for the construction of a new oil pipeline and to enhance military cooperation.
This charm offensive, prominently led by Russian foreign minister Sergei Lavrov, who has visited South Africa, Eswatini, Angola, Eritrea, Mali, Sudan and Mauritania just since January, is already nourishing pro-Russian sentiment throughout the continent, and stands in sharp contrast to the damp squib that was President Emmanuel Macron's recent African adventure.
In his press conference with Democratic Republic of Congo (DRC) President, Felix Tshisekedi, in what was perhaps the most deaf-tone faux pas of his entire trip, President Macron was repeatedly asked to condemn Rwanda's support for M23 rebels causing havoc in eastern DRC – a situation that closely resembles Russia's covert support for Donbass separatists in recent years. For all intents and purposes, he failed to do so.
Instead, when a French journalist quizzed him on former Defence Minister Jean-Yves Le Drian's disparaging mention of an "African-style compromise" in relation to President Tshisekedi election in 2019, Macron proceeded to lecture the Congolese President on freedom of the press – much to the disbelief of those witnessing the scene.
Despite President Macron's effusive rhetoric about 'new relationships' and 'new starts', his outburst was yet another bitter reminder of Europe's longstanding paternalistic and dissonant attitude towards the continent. This is the same attitude whereby decades of European political and military influence on the continent have failed to generate meaningful progress when they did not actively undermine those efforts. Africans are wise to this and refuse to take it anymore, as evidenced by the growth in anti-French sentiment in West Africa. Russia, China and others, though far from being without reproach, are merely seizing the presented opportunities.
Just as the share of EU aid going to Africa has declined significantly, similar problems are afoot with Europe's relations in Asia. Its share of Southeast Asian merchandise trade, excluding China, fell by over a third over the last two decades. Western Europe was the destination for less than a tenth of Malaysian, Singaporean, South Korean and Taiwanese exports in 2021. Russia is again moving fast to fill the gap, adopting China as its main trading partner, and consistently exporting oil and gas to eager Asian buyers, rather than to the West. When Russia suspended its double taxation treaties with "unfriendly" countries around the world in mid-March, most Southeast Asian countries were exempted from this measure.
Moreover, Russia has over the last decade become the largest arms supplier to the region, recently running joint naval exercises with the Association of South-East Asian Nations (ASEAN). Indonesia, the Philippines and Malaysia have all rejected imposing sanctions on Moscow, whilst Malaysia signed a memorandum of understanding with Russia to improve agricultural trade earlier this year.
One cannot fault these nations for engaging in partnerships and cooperation with international partners, in the interest of addressing their most urgent societal priorities. Nor can one fault African and Asian countries for taking with a pinch of salt a discourse on international values and change, when this supposed change stems not from recognition of current flaws, but from the impositions of emergent global trends.
What lessons can be given about territorial integrity and justice, when the events of 2011 in Libya, as well as their enduring consequences, remain traumatically fresh in African minds, or when the posture of African countries relative to the war in Ukraine is almost identical to that of Europe relative to the conflict in the eastern provinces of the DRC?
What lessons should be drawn from European courts proceeding to the seizure of Malaysian assets and properties worth $15 billion – including lucrative oil and gas assets – based on a questionable arbitration authorised by a Spanish arbitrator facing criminal prosecution from the Spanish authorities? And who will really benefit, given that this claim on sovereign territories, derived from a mid-nineteenth agreement between a long-vanished Sultanate and a colonial-era British company, is funded by unknown third-party investors?
The willingness of European courts to confiscate the resources and assets of a sovereign Asian nation on such flimsy grounds is not lost on observers in Africa and across the developing world.
Whatever the answer to these questions may be, it is evident that relations between the old and new worlds will continue to strain as long as underlying assumptions and beliefs do not evolve. Specifically, change is needed in those attitudes that continue to consider developing nations as oblivious to the many contradictions of rhetoric and practice that characterise the world as we know it – whether in terms of: a system of aid and trade that nourishes the imbalances and ills it purports to address; a discourse on international law and values that crumbles in the face of past transgressions and current drives for reforms; or even negotiations on climate finance in which urgency stops when economic interests begin.
The Western world can only reverse this trajectory by seeking out a genuinely new footing in its relations with the countries of Africa and Asia – challenging its own assumptions and understandings about what a respectful partnership between equally legitimate nations truly means. This is not about paying lip-service to ideals struggling to remain convincing, nor is it about entirely conceding these ideals on the altar of economic pragmatism.
Rather this means accepting a due share of responsibility for the current state of affairs, understanding expectations for the future, being willing to make real concessions, and aligning discourse with dollars and deeds. In doing so, the Western world will reassure those of us that continue to believe in the promises of the UN Charter and Universal Declaration of Human Rights, that these were not merely pretences to maintain hegemony in the face of existential threats, but rather an enduring vision for a better world that remains worth fighting for today.
A Muscular U.S. Foreign Policy and Changing Alliances
Imagine a country rich in fossil fuels and another nearby that is Europe's premier industrial power in dire need of those resources — is that a match made in heaven?
Not according to Joe Biden who quashed it as if it was a match made in hell. Biden was so much against any such rapprochement that to end all prospects of a deal, he ordered the bombing of the Nord Stream pipelines. Two out of four lines were severely damaged, about 50 meters of them and Russia chose not to conduct repairs. Instead,it is pumping its gas up through Turkey.
So far, Russia has not responded to this act of war but a leader can not afford to lose face domestically or internationally, and one may not be surprised if an American facility or ship suffers an adverse event in the future.
In the meantime, Russia has become fast friends with China — the latter having its own bone to pick with Biden. China, a growing industrial giant, has almost insatiable energy needs and Russia stands ready to supply them. An informal deal has been agreed upon with a formal signing ceremony on March 20, 2023.
So who won this fracas? Russia gets to export its gas anyway and China, already generating the world's highest GDP on a purchasing-power-parity basis, has guaranteed itself an energy source.
Of course there is Ukraine where Biden (like the US in Vietnam) is ready to fight to the last Ukrainian. Despite a valiant resistance, they are not winning, for Russia continues to solidify its hold on Ukraine's east, most recently by taking Soledar and capturing parts of the transport hub Bakhmut itself.
And then there is Saudi Arabia: hitherto a staunch U.S. ally, it is now extending a hand of friendship to Iran, which its previous king used to call the snake in the Middle East. But Saudi Arabia is keenly aware of the vassal-like manner in which the U.S. has treated Germany, its ally with the largest economy in Europe, over its desire to buy cheap gas from Russia. The deal was nixed and observers estimate it cost Germany a couple of points of GDP growth. Such a loss in the U.S. would translate to almost zero growth.
India used to be a neutral country between the great powers. In fact, its first leader after independence, Jawaharlal Nehru, was a leading figure in the non-aligned movement. It is now being tugged towards the US.
The latest tug is ICET or the initiative on Critical and Emerging Technologies. Its purpose is to find ways to engage through "innovation bridges" over the key areas of focus. This coordination between the two countries is to cover industry, academia and government.
On the other hand, India's arch rival Pakistan used to be in the US orbit for decades. Now it is virtually a Chinese client state even though for a time, particularly during the Afghan war, it was a source of much help for the US.
Such are the vagaries of alignments in a multi-polar world, particularly when under pressure from major powers.
Adoption of the controversial pension reform bill in France
On Thursday, 16th March 2023, the senate adopted the pension reform bill with 193 senators voting for the project and 114 senators voting against it. A few hours later, after many meetings of key figures of the government and the Renaissance party –the governing party – , it was decided that the National Assembly was not going to vote for the bill but rather the government would use the famous 49.3, an article of the 1958 constitution which allows the prime minister to have a bill adopted into law without a vote. The Senate and the National Assembly – through a joint committee – had agreed on a compromise text of the bill the day before the crucial vote in the Parliament. The project was so important to President Macron that he threatened to dissolve the National Assembly if the project did not go through. Some analysts saw this threat as way of inducing members of the National Assembly to adopt the project rather than put into jeopardy their political careers. Politicians like Christian Estrosi, mayor of Nice, a staunch republican, claims members of the National Assembly had to vote the bill because they should be convinced that it is the best thing to do right now for a sustainable pension system in France.
When President Macron was elected in 2017, he pledged to change the pension system in France for he believed that it was unjust and that it would be difficult to sponsor it in the years to come since more people will be going into retirement. It is believed that those aged 65 will be more than the under 20 come the year 2030. Macron did not carry out the reform in his first term in office after meeting with different resistance like the one of the Gilets Jaunes; he probably feared it may cost him the second term. Once the first term was over, he was most probably determined to carry on simply because he is not scared to lose, his second term being the last one. The pension reform has been heavily contested, with polls in February 2023 suggesting that 65% of the French people are against it.
The reform moves the retirement age from 62 to 64 years. The change will be carried out progressively with 3 months added each year to make it two years in total in 2030. To have fully contributed to the retirement insurance one will have worked 43 years. People working in relatively hard industries like the police, firefighters, garbage collection will still be able to retire early. However, those who entered the career late like those who had long studies will have to work until 67 years. Disabled people could still go on retirement at the age of 55 while those who have suffered disability along the way could retire at the age of 60.
With the new bill having become a law, those who will have a complete career (43 years) will not receive less than 85% of minimum wage (i.e. 1200 Euros gross salary). Furthermore, the government believes it will be able to save 17.7 billion Euros by 2030 with the new pension system. According to the government, increasing the retirement age was the fairer way than increasing taxes especially that people are believed to live longer than in the past.
The left parties (La France Insoumise LFI, Les Socialistes, Europe Ecologie-les Verts) have made it difficult for the bill discussion especially in the National Assembly by proposing thousands of amendments to delay the voting process and even derail it. This is probably why the government feared to lose the vote and decided to invoke 49.3. The government doesn't have the outright majority and has had to rely on the right party (les Républicains LR) to have the reform bill voted in the Senate but some of Renaissance members of the National Assembly were reluctant to vote for the bill and some LR members had said they would abstain, leaving the ruling party with no other choice than to use 49.3. The Prime Minister suggested that "the reform is necessary" and she was taking responsibility by invoking 49.3.
The reform bill was so unpopular that there have been protests for months spearheaded by the Union of workers who mobilized workers across many industries (i.e. energy, transport) and public institutions (e.g. education). Millions of people have been on the street, a reminiscence of 1968, when students spearheaded strikes in which 10 million of people took to the street to make request which resulted, inter alia, in the 35% increase of minimum wage. The objective of protestors against pension reform bill had been to make the government withdraw the entire project because they believe it is unjust to ask people to work two years more, considering that their career is long enough. President Macron seemed not interested to receive the Unions and had no intention to withdraw the project.
As a result of strikes, the city of Paris and some other cities in France have seen the bins fill up along the streets and residents are said to hold their noses as they pass by. For some this is not the image to show to the world for a city that is hosting Olympic games in 2024 let alone for health reasons but for others this is the price to pay for the actions of a government that does not hid the voices of the people. Transport on the road as well as in the air has been heavily disrupted. Those who don't participate in strikes are generally said to support the actions of the protesters. However, it is unclear if they will keep supporting them if the movement lasts long.
Using 49.3 always comes with the risk that the opposition would present a censure motion, in which the government itself runs the risk of being forced to resign and the text of the bill being rejected if the censure motion is adopted. Before the Prime Minister announced that the government had chosen to use 49.3 to adopt the pension reform bill, she was not allowed to speak for a few minutes. Ivan Rioufol, a journalist at CNews believes that this moment is not just a big moment for the 5th Republic but also a historical moment. For now, the government has triumphed and one of the most contested reforms of French modern politics has become a law– at least if the censure motion does not bring down the government and along with it, the newly-adopted law.
Nonetheless, despite the bill being adopted into law by the Senate and through 49.3, unions have vowed to keep protesting until the law is suspended. In a recent BFMTV poll, 62% French people would want the strikes to continue if the bill passes. Now that it has passed, it is not clear whether the resistance will make the government change anything. Neither is it clear whether the movement itself will be able to resist long since the longer workers strike the more money they lose from the salary. With the inflation and conditions of life that have been hard due to Covid-19 and the war in Ukraine it will be hard to sustain the strikes. What is clear is that the repercussions of this reform will linger on for many years to come. One anonymous political scientist even claimed that this could open the narrow door to the extreme right to come into power.