Uganda's GDP Contracts under COVID-19, Investing in Uganda's Youth Key to Recovery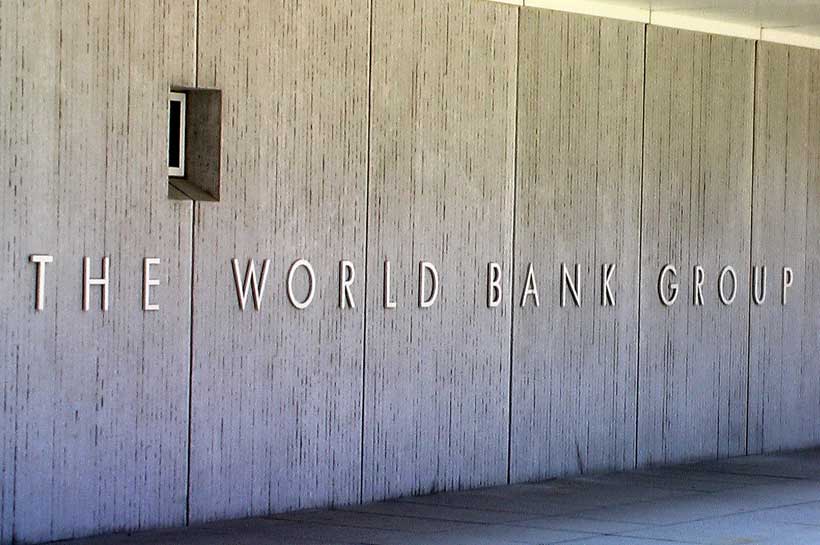 The latest World Bank economic analysis for Uganda projects the economy to contract by up to 1% in 2020 due to COVID-19 disruptions to trade activities and production, down from 7.5% growth in 2019.
According to the Uganda Economic Update, Investing in Uganda's Youth, real Gross Domestic Product (GDP) grew at only 2.9% in fiscal year 2019/20, less than half the 6.8% recorded in fiscal year 2018/19, while real GDP in per capita terms is likely to contract for the first time in a decade by about 4.5% in 2020.
The COVID-19-related demand shock, together with tax and spending measures to manage the crisis, reduced revenues, increased current spending, and led to a significant widening of the fiscal deficit. The collapse in consumption and investment reduced imports and incomes earned by foreign investors, which narrowed the current account deficit. Meanwhile, higher coffee, maize and gold exports helped offset some of the losses in export revenues caused by the halt in international tourism.
At the household level, incomes have fallen as a result of widespread firm closures, job losses within industry and services, particularly the urban informal sector. Up to three million more people could fall into poverty on top of the 8.7 million already in poverty in 2016, increasing high levels of vulnerability and reversing the poverty gains of the last 15 years. This threatens to reverse the gains Uganda has realized from a gradual structural transformation that shifted labor from rural to urban areas and subsistence agriculture to industrial and service activities, and in the process supported the steady reduction in poverty over the past three decades.
The government has responded by deploying strong fiscal and monetary policies to support healthcare and vulnerable households, but social assistance has been limited with fewer than 2% of Ugandans receiving direct cash transfers. More worryingly, the pandemic may severely hamper human capital development and the country's chances of benefiting from its growing young and working-age population. In addition to creating jobs for the rapidly growing population, a key challenge facing Uganda's development agenda is the delivery of basic education and health services for all.
"Uganda has a great opportunity to build back better from the COVID-19 crisis if investments in human capital and the youth are made a priority. Accelerating quality education and health service delivery quickly will ensure that its young people have access to the basic services they need to make the most of their potential," said Tony Thompson, Country Manager, World Bank.
Uganda's population is set to increase in the next 20 years to around 74 million, up from an estimated 46 million today, and more than double to around 104 million by 2060. But human capital development and opportunities for the youth are unequal. On average, a child born in Uganda today will only be 38 percent as productive when she grows up as she could be if she enjoyed complete education and full health as the World Bank's Human Capital Index (HCI) suggests. To this end, the economic update makes several policy recommendations to enhance investments in the health and education sectors, including strengthening health promotion and disease prevention through multi-sectoral collaboration, and diversifying low-cost service delivery platforms through investments in remote learning, including distance education and online learning at the secondary level.
"Uganda should strive to maintain debt sustainability – it is in an enviable position compared to many other countries. To improve access to concessional financing, particularly from bilateral creditors, government will need to take a more balanced approach with respect to investments in infrastructure and the social sectors," said Richard Walker, co-author and Senior Economist World Bank.
Republic of Korea offers support for smallholder farmers in Mozambique
The Korea International Cooperation Agency (KOICA) donated US$5.7 million through the World Food Programme (WFP) for a project to support smallholder farmers in Sofala Province, central Mozambique.
The project will improve food security and livelihoods with a focus on climate resilience for smallholder farmers and will be implemented from this year in the districts of Chemba, Maringue and Caia in Sofala province and will benefit 36,000 smallholder farmers and their families until 2025.
The programme will work with the Ministry of Land and Environment, the Ministry of Agriculture and Rural Development and the National Institute of Meteorology (INAM).
Mozambique is one of the most vulnerable countries to the impacts of climate change. Over the past three years, five tropical cyclones (Desmond, Idai, Kenneth, Chalane, Eloise and Guambe) have caused human and material damages mainly in central Mozambique.
H.E. Ambassador Sung Jun Yeo said that he expects the project is going to be successfully implemented and 36,000 smallholder farmers and their families will have the capacity to maintain a stable livelihood and secure food through the project. "We hope that the friendly relationship between the Government of Mozambique and that of the Republic of Korea is firmly established through various grant aids from the Korean Government via KOICA," emphasized the Ambassador.
"This generous donation from the people of Korea through KOICA will help change the lives of Mozambicans most affected by climate change", said Antonella D'Aprile, WFP Mozambique Country Director. "By supporting smallholder farmers to become climate resilient, we are also protecting their livelihoods and food security of their families and communities. We thank KOICA on behalf of the people that we serve".
The Korea International Cooperation Agency (KOICA) was established as a governmental agency dedicated to providing grand aid programs of the Korean government in 1991. KOICA endeavors to combat poverty and support the sustainable socioeconomic growth of partner countries. By doing so, KOICA establishes and strengthen friendly ties with developing countries.
The United Nations World Food Programme (WFP) is the 2020 Nobel Peace Prize laureate. WFP is the world's largest humanitarian organization, saving lives in emergencies and using food assistance to build a pathway to peace, stability and prosperity for people recovering from conflict, disasters and the impact of climate change.
Somalia's Economy Rebounding from 'Triple Shock'
Somalia's economy is rebounding from the "triple shock" that ravaged the country in 2020: the COVID-19 pandemic, extreme flooding, and the locust infestation. Real GDP growth is projected at 2.4 percent in 2021. This growth momentum is expected to continue in the medium term and reach pre-COVID-19 levels of 3.2 percent in 2023.
The latest World Bank Somalia Economic Update reports that the economy contracted by 0.4 percent in 2020, less severe than the 1.5 percent contraction projected at the onset of the global pandemic. Higher-than-anticipated aid flows, fiscal policy measures put in place by the Federal Government of Somalia to aid businesses, social protection measures to cushion vulnerable households, and higher-than-expected remittance inflows mitigated the adverse effects of the triple shock.
The report notes that the disruptions stemming from COVID-19 containment measures reduced federal and state revenue collection while increasing pressure to spend more on health and disaster relief. Large increases in external grants enabled the federal government to begin rebalancing public spending toward economic and social services and to provide funds for new social programs and emergency response projects to increase resilience.
"As Somalia embarks on the road to recovery from the triple shocks, policy interventions that raise productivity, create jobs and expand pro-poor programs will be key," said Kristina Svensson, World Bank Country Manager for Somalia. "Creating jobs and ensuring that the most vulnerable are supported throughout the crisis need to be at the center of policy action and private sector response."
Interventions to improve the investment climate and encourage the formalization of businesses to attract more private investment would include reforms focused on reducing the cost of electricity and improving on its reliability, leveling the playing field among private firms, reducing red tape, and broadening financial inclusion.
The special focus of the report is on the health sector. It highlights that 30 years of political instability has made Somalia's health system the second most fragile in the world. The COVID-19 pandemic has brought the sector under sharp focus and put investing in Somalia's health system as an urgent political and economic consideration that is foundational to reducing fragility.
"Support for the health sector is an essential component of resilient and inclusive development and investing in health sets Somalia on a path to reaping substantial demographic dividends from improvements in life expectancy and reductions in fertility," said John Randa, World Bank Senior Economist. "These investments are planned to contribute to improved health outcomes and strengthened government systems."
The report also notes that strengthening Somalia's health system is one of the biggest direct influences on improving human development and enhancing economic development in the country. The report recommends opportunities in the areas of health financing, health service delivery and stewardship to improve Somalia's health sector. Incoming funding from the World Bank is aimed at helping Somalia focus on high-impact, cost-effective interventions that target the primary burdens of disease.
Only 2% of Covid-19 vaccines have been administered in Africa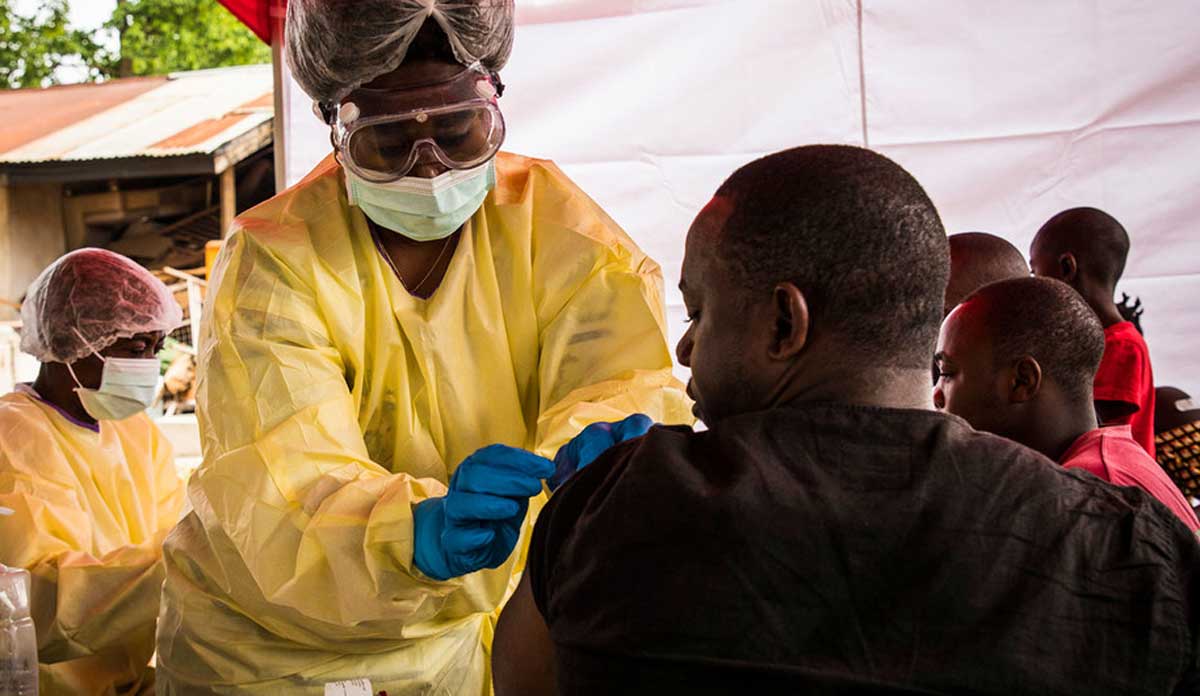 More than 5.7 billion COVID-19 vaccine doses have been administered globally, but only 2% of them in Africa, said World Health Organization (WHO) chief, Tedros Adhanom Ghebreyesus on Tuesday.
The UN agency is urging every country to vaccinate at least 40% of its population by the end of this year, and hopes to help ensure that 70% of the world's population is by the middle of next year.
At a press conference on COVID-19 and vaccine equity in Africa, which is home to more than 1.2 billion people, Mr. Ghebreyesus informed that, so far, just two countries in Africa have reached the 40% target, the lowest of any region.
"That's not because African countries don't have the capacity or experience to roll out COVID-19 vaccines. It's because they've been left behind by the rest of the world," he said.
Mr. Ghebreyesus explained that "this leaves people at high risk of disease and death, exposed to a deadly virus against which many other people around the world enjoy protection."
Risks and solutions
For him, the longer vaccine inequity persists, the more the virus will keep circulating and changing, the longer the social and economic disruption will continue, and the higher the chances that more variants will emerge that render vaccines less effective.
To avoid this situation, last year WHO partnered with UNICEF, CEPI, GAVI and others to create COVAX. So far, the initiative has shipped more than 260 million doses to 141 countries.
Mr. Ghebreyesus pointed to several challenges, with manufacturers prioritizing bilateral deals and many high-income countries tying up the global supply of shots.
He also highlighted a similar initiative, established by the African Union, the COVID-19 Vaccine Acquisition Task Team, known as AVAT.
This Monday and Tuesday, WHO representatives met with the leaders of AVAT "to agree on a way forward", Mr. Ghebreyesus said: "Vaccine inequity is a solvable problem."
Call to countries and manufacturers
He called on manufacturers to prioritize COVAX and AVAT. To countries with high coverage levels, he asked them to swap their near-term vaccines deliveries, fulfil their dose-sharing pledges immediately, and facilitate the sharing of technology.
The WHO chief also called on all countries and manufacturers to share information on bilateral deals, supply and delivery projections and to recognize all vaccines with a WHO Emergency Use Listing.
The African Union's Special Envoy for COVID-19, Strive Masiyiwa, also participated in the briefing, alongside the director of the Africa Centres for Disease Control and Prevention, John Nkengasong, the Under-Secretary-General and Executive Secretary of the Economic Commission for Africa, Vera Songwe, and WHO Regional Director for Africa, Matshidiso Moeti, among others.