Revealed: The cost of the pandemic on world's poorest countries
More than 32 million of the world's poorest people face being pulled back into extreme poverty because of COVID-19, leading UN economists said on Thursday, highlighting data showing that the pandemic is likely to cause the worst economic crisis in decades among least developed countries (LDCs).
In a call for urgent investment and support from the wider international community, the UN trade and development agency, UNCTAD, warned that the new coronavirus risked reversing years of "painstaking progress" in poverty reduction, nutrition and education.
"The COVID crisis is leading LDCs to their worst economic crisis in 30 years, with per capita GDP (Gross Domestic Product) for the group expected to fall by 2.6 per cent this year ," said Mukhisa Kituyi, UNCTAD Secretary-General, during a virtual press conference.
"We project that absolute poverty indices will be expand by 32 million, and extreme poverty rates in these countries will rise from 32.5 per cent to 35.7 in the current year."
An estimated 1.06 billion people live in the 47 LDCs, which account for less than 1.3 per cent of global economic turnover, orGDP.
Extreme poverty is defined as having an income lower than $1.90 per day.
In 2019, average earnings per capita in these countries – which are mainly in Africa – was $1,088 compared with the world average of $11,371, the UN agency said, highlighting their weak infrastructure and reduced financial means to withstand economic shocks.
Disastrous fallout
The potentially disastrous fallout from the new coronavirus pandemic could be reversed with urgent investment and support from the international community to help overcome LDCs' vulnerabilities and improve their manufacturing capacity, Mr. Kituyi insisted.
Turning to concerns about how COVID-19 threatens to push back moves to implement much-needed transformative economic changes in line with the Sustainable Development Goals (SDGs), the UNCTAD chief said that those which had invested most in boosting production capacity were the ones that were likely to weather the global downturn.
"The LDCs that have been most active and innovative in combating the pandemic have been those with the most productive capacity or institutional capacity," Mr. Kituyi said. "Countries like Senegal, which produced cheap and rapid COVID testing kits, Bangladesh and others like Ethiopia, repurposing garment factories to produce PPEs (personal protective equipment)."
The development of productive capacity had been "too small" in most LDCs which have now "fallen behind" other developing countries, Mr Kituyi explained.
"Structural transformation in the LDCs has been restricted to just a handful of countries like Bangladesh, Ethiopia, Cambodia, Laos, Myanmar, Nepal and Rwanda. Only in these small handful of LDCs have we experienced sufficient industrial growth and an expansion of modern services sectors, leading to stronger labour productivity gains."
By contrast, most African LDCs and Haiti have seen much smaller structural change, where agriculture and other traditional activities were likely to see continuing low levels of economic growth and lead to little improvement in people's living standards.
The report, which assesses the economic potential and capacity of least developed countries, also highlights what key measures will help them recover better after the pandemic.
As an example of sustainable industrial change, it cited Uganda's Kayoola Bus initiative, which has established the domestic production of buses powered mainly by renewable energy, to tackle the environmental and health problems of transport-related air pollution.
World Leaders to Meet During Davos Agenda in a Crucial Year to Rebuild Trust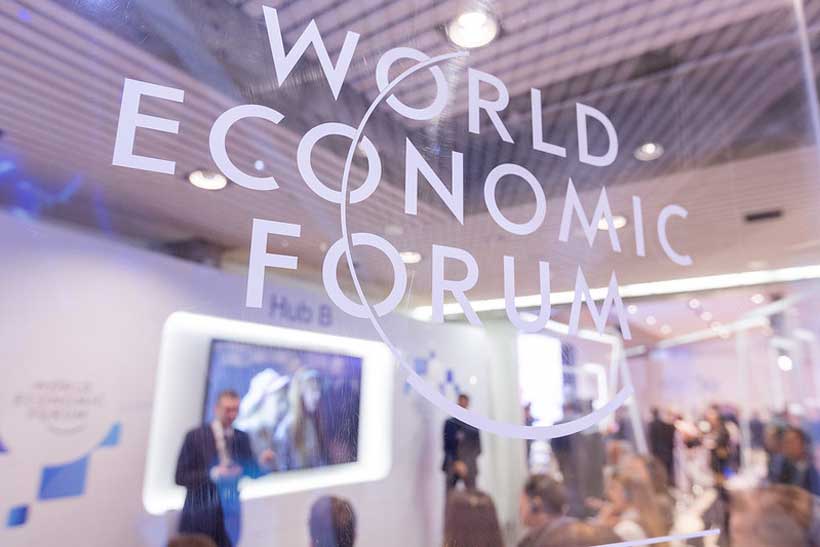 The World Economic Forum Davos Agenda, taking place virtually on 25-29 January, will bring together the foremost leaders of the world to address the new global situation. Heads of state and government, chief executives and leaders from civil society will convene under the theme: A Crucial Year to Rebuild Trust.
The meeting will focus on creating impact, rebuilding trust and shaping the policies and partnerships needed in 2021.
"In the context of the COVID-19 pandemic, the need to reset priorities and the urgency to reform systems have been growing stronger around the world," said Klaus Schwab, Founder and Executive Chairman of the World Economic Forum. "Rebuilding trust and increasing global cooperation are crucial to fostering innovative and bold solutions to stem the pandemic and drive a robust recovery. This unique meeting will be an opportunity for leaders to outline their vision and address the most important issues of our time, such as the need to accelerate job creation and to protect the environment."
The COVID-19 pandemic has demonstrated that no institution or individual alone can address the economic, environmental, social and technological challenges of our complex, interdependent world. The pandemic has accelerated systemic changes that were apparent before its inception. The fault lines that emerged in 2020 now appear as critical crossroads in 2021. The Davos Agenda will help leaders choose innovative and bold solutions to stem the pandemic and drive a robust recovery over the next year.
The five programme themes are:
1. Designing cohesive, sustainable, resilient economic systems (25 January)
2. Driving responsible industry transformation and growth (26 January)
3. Enhancing stewardship of the global commons (27 January)
4. Harnessing the technologies of the Fourth Industrial Revolution (28 January)
5. Advancing global and regional cooperation (29 January)
Special addresses from G20 heads of state and government and international organizations will provide crucial insights into a range of important issues in the year ahead. Participants will hear first-hand how these public figures will demonstrate leadership and drive action in areas such as the environment, jobs, and advances in innovation brought by the Fourth Industrial Revolution.
Heads of state and government include:
Xi Jinping, President of the People's Republic of China; Narendra Modi, Prime Minister of India; Yoshihide Suga, Prime Minister of Japan; Emmanuel Macron, President of France; Angela Merkel, Federal Chancellor of Germany; Ursula von der Leyen, President of the European Commission; Giuseppe Conte, Prime Minister of Italy; Moon Jae-in, President of the Republic of Korea; Alberto Fernández, President of Argentina; Cyril Ramaphosa, President of South Africa; Pedro Sánchez, Prime Minister of Spain; Guy Parmelin, President of the Swiss Confederation and Federal Councillor for Economic Affairs, Education and Research; Ivan Duque,President of Colombia; Carlos Alvarado Quesada, President of Costa Rica; Nana Addo Dankwa Akufo-Addo,President of the Republic of Ghana; Kyriakos Mitsotakis, Prime Minister of Greece; Benjamin Netanyahu, Prime Minister of Israel; Abdullah II ibn Al Hussein, King of the Hashemite Kingdom of Jordan; Paul Kagame, President of Rwanda; Lee Hsien Loong, Prime Minister of Singapore, the host of the World Economic Forum Special Annual Meeting 2021.
Other world leaders are expected to confirm.
Leaders from international organizations, government agencies and central banks include:
António Guterres, Secretary-General, United Nations (UN); Tedros Adhanom Ghebreyesus, Director-General, World Health Organization (WHO); Kristalina Georgieva, Managing Director, International Monetary Fund (IMF); Amina Mohammed, Deputy Secretary-General, United Nations (UN); Achim Steiner, Administrator, United Nations Development Programme (UNDP); Phumzile Mlambo-Ngcuka, Undersecretary-General and Executive Director, United Nations Entity for Gender Equality and the Empowerment of Women (UN WOMEN); Dongyu Qu,Director-General, Food and Agriculture Organization of the United Nations (FAO); Inger Andersen, Executive Director, United Nations Environment Programme (UNEP); Henrietta Fore, Executive Director, United Nations Children's Fund (UNICEF); David Beasley, Executive Director, United Nations World Food Programme (WFP); Fang Liu, Secretary-General, International Civil Aviation Organization (ICAO); Anthony Fauci, Director, National Institute of Allergy and Infectious Diseases, National Institutes of Health, USA; Angel Gurría, Secretary-General, Organisation for Economic Co-operation and Development (OECD); Mauricio Claver-Carone, President, Inter-American Development Bank (IDB); Guy Ryder, Director-General, International Labour Organization (ILO); Jürgen Stock, Secretary-General, International Criminal Police Organization (INTERPOL); Fatih Birol, Executive Director, International Energy Agency (IEA); Peter Maurer, President of the International Committee of the Red Cross; Rebecca Fatima Sta Maria, Executive Director, APEC Secretariat (Asia-Pacific Economic Cooperation).
Christine Lagarde, President, European Central Bank; François Villeroy de Galhau, Governor of the Central Bank of France; Andrew Bailey, Governor of the Bank of England.
The private sector will be represented by more than 1,000 leaders from the Forum's member and partner organizations. Seven of the top ten companies by market capitalization are engaged year-round with the Forum and many will participate in The Davos Agenda week. As a working meeting to advance ongoing project work, more than 500 chief executives and chairpersons will take part in sessions throughout the week.
Leaders from civil society are a critical voice in shaping the agenda. Those taking part in the meeting include:
Seth Berkley, Chief Executive Officer, Gavi, the Vaccine Alliance; Gabriela Bucher, Executive Director, Oxfam International; Sharan Burrow, General Secretary, International Trade Union Confederation (ITUC); Hindou Oumarou Ibrahim, President, Association for Indigenous Women and Peoples of Chad (AFPAT); Marco Lambertini, Director-General, WWF International; Laura Liswood, Secretary-General, Council of Women World Leaders; Delia Ferreira Rubio, Chair, Transparency International; Peter Sands, Executive Director, Global Fund to Fight AIDS, Tuberculosis and Malaria (GF).
Drawn from over 10,000 civic-minded young leaders, members of the World Economic Forum's Global Shapers, Young Global Leaders, Technology Pioneers and Social Entrepreneurs communities will bring unique perspectives to The Davos Agenda.
Flagship reports, initiatives, and the latest book on Stakeholder Capitalism
On January 25, Professor Schwab will release his latest book, titled "Stakeholder Capitalism: A Global Economy that Works for Progress, People and Planet." It explores how societies can build the future post-COVID, and builds on the Forum's 50-year-old advocacy of the stakeholder approach.
The World Economic Forum will release its Global Risks Report 2021 on 19 January. The flagship report is an important marker for prioritizing action in public and private sectors in the year ahead.
The Davos Agenda will also mark the launch of several World Economic Forum initiatives to accelerate the race to net-zero emissions, to champion new standards for racial justice, to ensure artificial intelligence is developed ethically and in the global public interest and to close the digital divide. More details on these initiatives and others will be disclosed at the meeting.
Opening Event and Crystal Awards
The meeting will be preceded by the Opening Event, available on YouTube on Sunday 24 January at 19.00 CET, featuring a welcome from Klaus Schwab and a special address by Guy Parmelin, President of the Swiss Confederation, just before the 27th Crystal Awards hosted by Hilde Schwab, Chairperson and Co-founder, Schwab Foundation for Social Entrepreneurship, and the photographer Platon.
The awards will be followed by the world premiere of "See Me: A Global Concert." The official programme of The Davos Agenda will begin on 25 January.
World Bank Plans to Invest over $5 Billion in Drylands in Africa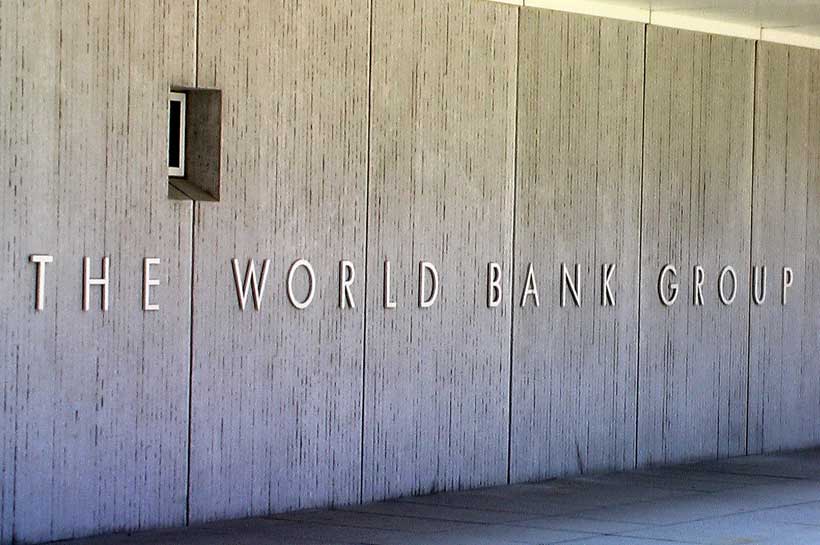 The World Bank plans to invest over $5 billion over the next five years to help restore degraded landscapes, improve agriculture productivity, and promote livelihoods across 11 African countries on a swathe of land stretching from Senegal to Djibouti.
World Bank Group President David Malpass announced the investment at the One Planet Summit, a high-level meeting co-hosted with France and the United Nations that is focused on addressing climate change and biodiversity loss.
"This investment, which comes at a crucial time, will help improve livelihoods as countries recover from COVID-19 while also dealing with the impact of both biodiversity loss and climate change on their people and economies," said Malpass.
The more than $5 billion in financing will support agriculture, biodiversity, community development, food security, landscape restoration, job creation, resilient infrastructure, rural mobility, and access to renewable energy across 11 countries of the Sahel, Lake Chad and Horn of Africa. Many of these efforts are in line with the Great Green Wall initiative. This builds on World Bank landscape investments in these countries over the past eight years that reached more than 19 million people and placed 1.6 million hectares under sustainable land management.
"Restoring natural ecosystems in the drylands of Africa benefits both people and the planet," said Moussa Faki Mahamat, Chairperson of the African Union Commission.
Working with many partners, PROGREEN, a World Bank global fund dedicated to boosting countries' efforts to address landscape degradation, will also invest $14.5 million in five Sahelian countries – Burkina Faso, Chad, Niger, Mali, Mauritania.
The World Bank Group is the biggest multilateral funder of climate investments in developing countries. In December 2020, the World Bank Group announced an ambitious new target for 35% of its financing to have climate co-benefits, on average, over the next five years.
Citizens globally affirm belief in international cooperation
People worldwide have overwhelmingly highlighted their faith in multilateralism to address global challenges, the results of a year-long survey by the United Nations have shown.
The UN75 initiative was launched by Secretary-General António Guterres, in January last year, to understand the global public's hopes and fears for the future, as well as their expectations and ideas for international cooperation, and for the UN in particular. More than 1.5 million people from 195 countries took part in the campaign through surveys and dialogues.
"The UN75 global consultation showed that 97 per cent of respondents support international cooperation to tackle global challenges," Mr. Guterres said on the results.
"That represents a very strong commitment to multilateralism, and to the mission of the United Nations. Now it is up to us – Member States and the UN Secretariat – to meet the expectations of the people we serve," he added.
Unity across groups and regions
Announcing the findings at the UN Office at Geneva on Friday, Fabrizio Hochschild, Special Adviser to the Secretary-General on the commemoration of UN's 75th anniversary, said that together with UN75 conversations and surveys, innovative methodologies and artificial intelligence analysis were employed to gauge world opinion, including through traditional and social media.
In addition, two independent surveys were commissioned around the same questions to have a "reality check", and the results were striking, he continued.
Unity, across generations, regions income groups, and levels of education, was one such striking result, Mr. Hochschild highlighted, explaining that opinions were united when it came to people's hopes and fears for their future, and their expectations of international cooperation.
In the immediate priorities post-COVID-19, the world is united in wanting much better access to affordable basic services, healthcare, quality education, water and sanitation, and related is the world seeks much greater solidarity with the hardest hit communities and places, he added.
Launched to mark the Organization's 75th anniversary, the exercise was the UN's most ambitious effort to date to gather input from the global public, and the largest survey on priorities for recovering from the COVID-19 pandemic.
Short-term challenges
With the coronavirus pandemic reversing progress in human development and widening inequalities, many respondents prioritized access to basic services and support to the hardest hit places and communities in the short-term, according to the results.
The top immediate, short-term priority globally was universal access to healthcare.
In addition, given the impact of the crisis on children and education, greater investments in education and youth programmes ranked high among respondents, particularly in sub-Saharan Africa, and central and southern Asia.
Long-term challenges
Similarly, while people expect access to health services to improve over the next 25 years, respondents in all regions identified climate change and environmental issues as the number one long-term global challenge.
Other longer-term priorities vary according to income levels, but include rising concern with employment opportunities, respect for human rights and reducing conflict.
Respondents in higher human development countries tended to give the highest priority to the environment and human rights, those in lower human development countries tended to accord the highest priority to less conflict and meeting basic needs, such as employment, healthcare and education.
UN's role
Many respondents also looked to the United Nations to lead in international cooperation to address immediate and longer-term global challenges, the results showed, with many also want the Organization to innovate – to be more inclusive, engaged, accountable and effective.
In surveys and UN75 dialogues held around the world, participants called on the UN for moral leadership; a more reformed, representative and agile Security Council; and an inclusive and participatory UN system, with improved understanding of the work of the Organization among citizens around the world, and which shows more care for the needs of the people.