Covid crisis deepens energy efficiency slowdown, intensifying need for urgent action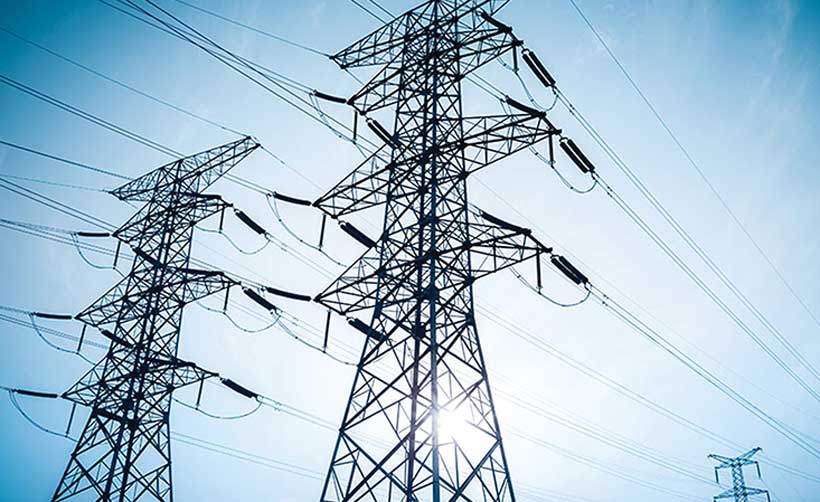 The already sluggish pace of global progress on energy efficiency is set to slow further this year as a result of the economic impacts of the Covid-19 crisis, deepening the challenge of reaching international energy and climate goals and making stronger government action critical, according to a new report by the International Energy Agency.
Global primary energy intensity – a key indicator of how efficiently the world's economic activity uses energy – is expected to improve by less than 1% this year, the weakest rate since 2010, according to Energy Efficiency 2020, the latest edition the IEA's annual update on efficiency trends. This is well below the level of progress needed to achieve the world's shared goals for addressing climate change, reducing air pollution and increasing access to energy.
The disappointing trends are being exacerbated by a plunge in investments in energy-efficient buildings, equipment and vehicles amid the economic crisis triggered by the pandemic, the report finds. Purchases of new cars, which are more efficient than older models, have slowed, while construction of new, more efficient homes and other buildings is also expected to decelerate. In industry and commercial buildings, lower energy prices have extended payback periods for key efficiency measures by as much as 40%, reducing their attractiveness compared with other investments. Overall, investment in energy efficiency worldwide is on course to fall by 9% in 2020.
"Together with renewables, energy efficiency is one of the mainstays of global efforts to reach energy and climate goals. While our recent analysis shows encouraging momentum for renewables, I'm very concerned that improvements in global energy efficiency are now at their slowest rate in a decade," said Dr Fatih Birol, the Executive Director of the IEA. "For governments that are serious about boosting energy efficiency, the litmus test will be the amount of resources they devote to it in their economic recovery packages, where efficiency measures can help drive economic growth and job creation."
Improvements in energy efficiency can contribute around half of the reduction in energy-related greenhouse gas emissions that is required over the next two decades to put the world on a path to meeting international energy and climate goals, according to IEA analysis. But short-term trends resulting from the Covid-19 crisis are slowing improvements in the energy intensity of the global economy, meaning that every unit of economic output uses more energy than it would do otherwise. This is mainly because energy-intensive industries, such as metals manufacturing and chemicals, appear to have been less severely affected by the crisis than other, less intensive parts of the economy.
The stimulus packages governments are introducing as part of their economic recovery plans will heavily influence future efficiency trends. They have the potential to drive investments and structural changes that can reduce energy intensity across all sectors of the economy. More than 60% of the funding for energy efficiency-related measures in stimulus packages announced by governments to date has focused on either the buildings sector or on accelerating the shift to electric vehicles, including new vehicle charging infrastructure.
Many opportunities remain untapped, however, with IEA tracking revealing a spending imbalance across sectors. No announcements have been made to increase the penetration of super-efficient appliances, while spending on vehicle efficiency beyond electric vehicles is minimal to date. The planned spending is also imbalanced on a regional basis, with announcements from European countries dwarfing those from other parts of the world. Announced spending in Europe accounts for 86% of global public stimulus announcements for efficiency, with the remaining 14% split between the Asia-Pacific region and North America.
"We welcome plans by governments to boost spending on energy efficiency in response to the economic crisis, but what we have seen so far is uneven and far from enough," said Dr Birol. "Energy efficiency should be at the top of to-do lists for governments pursuing a sustainable recovery – it is a jobs machine, it gets economic activity going, it saves consumers money, it modernises vital infrastructure and it reduces emissions. There's no excuse not to put far more resources behind it."
Spending on efficiency-related stimulus measures announced by governments worldwide to date is set to generate almost 2 million full-time jobs between 2021 and 2023, according to IEA analysis, mostly in the buildings sector and mainly in Europe. However, the IEA's Sustainable Recovery Plan suggests further recovery efforts related to energy efficiency could create another 4 million jobs globally through enhanced public and private sector investment in buildings, transport and industry.
The people power being harnessed for cleaner and cheaper energy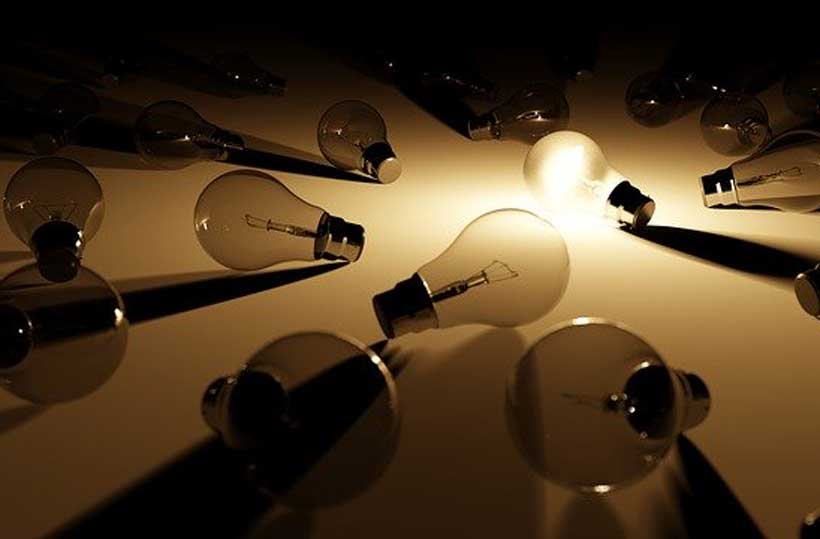 As Europe weans itself off fossil fuels, local energy networks are tapping renewable sources to fill the gap and cut consumer bills.
By ANDREW DUNNE
They might look like ordinary plugs, but hook up a heat pump or electric-vehicle charger using one of the smart widgets and the result could be big environmental gains and household savings.
In the northern Spanish city of Valladolid, Santiago Campos is testing a new technology that promises to change the way he and many others consume energy at home. Campos had a series of smart widgets installed in his house late last year and is now set to reap the benefits with more energy efficiency and lower heating bills.
Big bonuses
'I'm doing this for environmental reasons and also to save money at home, in particular to use my heat pump efficiently,' said the 55-year-old Campos, who works for a local electricity cooperative called Energética Coop. 'I also want to contribute to the development of a new service that I think could have a big impact for our members and for the environment.'
Welcome to the EU-funded REDREAM project. It is seeking to spur the use of cheaper sources of renewable power.
Deploying a data-based technological system that optimises how and when consumers use energy, the initiative is helping Europe wean itself off fossil fuels such as coal and natural gas.
Months of headlines about soaring energy costs have highlighted the importance of Europe's goal to green its energy. Even before Russia's invasion of Ukraine more than a year ago, the EU was preparing higher renewables targets for 2030 as part of the fight against climate change.
Renewables will account for at least 40% of EU energy consumption on average at the end of the decade, up from a previous 2030 goal of 32%, according to new draft European legislation.
Yet this goal poses challenges, not least because of the intermittent nature of renewables such as solar and wind power.
Peaks in energy demand rarely align with peaks in renewables production. Fire up a heat pump at home in the evening and chances are the electricity used will have been generated from fossil fuels.
Affordable and easy
'Current options for consumers to change their energy usage are very limited,' said Dr Álvaro Sánchez Miralles, an energy expert who coordinates REDREAM. The three-year initiative runs through September this year.
The project's big idea is an ''energy ecosystem'' that can reduce peaks in demand by spreading energy usage more evenly throughout the day. The system can control devices remotely and take advantage of conditions when renewables are readily available.
For example, if it's a bright sunny day and solar power is in abundance, the system knows to use the opportunity of cleaner, cheaper energy to charge things like electric vehicles.
All of which means being able to make more use of renewables and doing so in a way that is practical for households, according to Miralles, who is a senior associate professor at the Institute for Research in Technology (IIT) at the Comillas Pontificial University in the Spanish capital Madrid.
An app interface helps consumers better understand usage and an ''energy assistant'' advises on options.
One mode automatically switches on devices when renewables are abundant and cheaper. Another sends an alert about these moments to consumers and leaves it to them to decide whether or not to activate devices.
In Valladolid, Campos says he has let the technology make all the decisions about his heat pump and praised the whole system.
'I set it to automatically control my heat pump,' he said. 'It's been so easy to use and is already having a big effect.'
Campos says it's too early to calculate precise savings.
While only a handful of users in Spain, Croatia and the UK is so far testing the technology, when scaled up in the years to come it could have a significant impact in boosting renewables.
'Our real ambition is to have millions of users so we can bring about these changes en masse,' said Miralles.
Role reversal
Through local partners, REDREAM is also helping consumers to become renewable producers too – a role that has spawned the term ''prosumers''.
This can take different forms – from building a wind turbine in a community to installing solar panels on household roofs. The team sees another opportunity here to increase renewables and drive down energy costs.
In Valladolid, Campos is looking at how the REDREAM technology might enable him to make more direct use of the solar energy he's generating on his roof in powering his own home.
Through the technology, local power generation and household energy consumption can be integrated.
Others too see benefits in greater local renewables production.
Kostas Galanakis is co-ordinator of the Smart-BEEjS project – a consortium of eight universities and research centres across Europe promoting the development of ''positive energy districts'', or PEDs.
The project complements EU plans to establish 100 such energy districts by 2025. It started in 2019 and runs through April this year.
PEDs are communities or neighbourhoods that, through generating their own renewables, produce more energy than they consume.
Virtuous circles
This energy can then be sold back to the grid and, when profits are reinvested, a virtuous circle is created: revenues from renewables are used to accelerate local green transitions and can help poorer households pay their energy bills.
Successful examples exist, but they are typically small-scale. Smart-BEEjS is using them to try to determine what works and what is needed for more PEDs to emerge.
Galanakis points to cases like Aardehuizen in the Netherlands and Denmark's Samsø Island, where consumers are reaping economic and environmental rewards by producing their own energy.
Aardehuizen has just 23 homes. Each is heated with passive solar heat (large windows on the south), solar collectors, wood stoves and heat pumps. While the community is connected to the electricity grid, it is largely self-sufficient thanks to solar panels.
In 1997, Samsø won a government contract to become energy self-sufficient based on 100% renewables. More than a quarter of a century on, the island generates all its own electricity and heat with offshore and onshore wind turbines and solar panels.
While political support and new funding are crucial for PEDs to flourish elsewhere, the evidence that the Smart-BEEjS team produces can feed into future policy decisions, according to Galanakis, who is associate professor of innovation systems and entrepreneurship at Nottingham Trent University in the UK.
In the longer term, he sees a growing appetite and enormous potential for building energy systems from the bottom up so the most vulnerable people in society benefit.
'We're focused on decentralising the energy system to reduce fossil-fuel dependency and to make it socially just so that it doesn't leave vulnerable people behind,' Galanakis said.
Research in this article was funded via the EU's Marie Skłodowska-Curie Actions (MSCA).
The article was originally published in Horizon, the EU Research and Innovation Magazine.
Chad nationalized all assets and rights of Esso Chad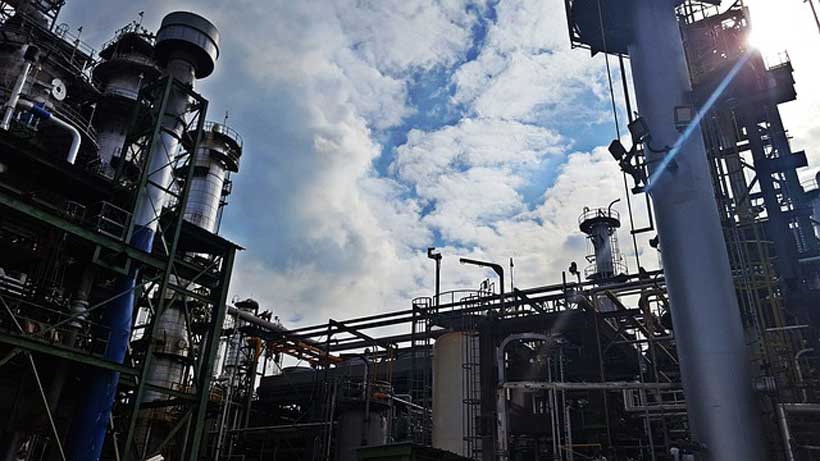 The President of the Transition of Chad, Mahamat Idriss Déby Itno, by decree N°0465/PT/PM/MHE/2023 of March 23, 2023, nationalized all the assets and all the rights of any kind arising from the Conventions, Exploration permits, Exploitation Authorizations and Hydrocarbon Transport Authorizations of ESSO Exploration and Production Chad Inc, informs Le Tchad Info.
The company held concessions in a number of productive fields, as well as rights over oil extracted there and a share in a pipeline transporting crude to neighbouring Cameroon for export via the port of Kribi.
Oil Minister Djerassem Le Bemadjiel did not immediately respond to AFP questions as to the reasons for the nationalisation.
In December, his ministry said the government was concerned about the "vital and sovereign assets" of the Doba oil fields and the pipeline in the event of any "irregular operation".
The vast semi-desert country, lying at the crossroads of eastern and western Africa, is one of the poorest countries in the world.
It became an oil producer and exporter in 2003 and has since become heavily dependent on the sector. Sales account for more than 11 percent of gross domestic product (GDP), according to the World Bank.
European Green Deal: EU agrees stronger rules to boost energy efficiency
The Commission welcomes the provisional agreement reached this morning with the European Parliament and the Council to reform and strengthen the EU Energy Efficiency Directive. This deal marks a further step in the completion of the 'Fit for 55′ package to deliver the European Green Deal and the REPowerEU Plan. It shows once again the EU's determination to become climate neutral by 2050.
Reaching higher targets with better instruments
For the first time, the energy efficiency first principle is given legal strength with a clear requirement for EU countries to take energy efficiency into consideration in policy, planning and major investment decisions in the energy sector and beyond.
The agreement establishes an EU energy efficiency target of 11.7% for 2030, exceeding the Commission's original 'Fit for 55′ proposal. It requires EU Member States to collectively ensure an additional reduction of final and primary energy consumption, compared with energy consumption forecasts made in 2020.
Under the provisional deal, the annual energy savings obligation nearly doubles to ensure continual progress. EU countries will be required to achieve new savings each year of 1.49% of final energy consumption on average, from 2024 to 2030, up from the current level of 0.8%. They will gradually have to reach 1.9% by the end of 2030. This is an important instrument to drive energy savings in end-use sectors such as buildings, industry and transport.
The revised rules also give a greater responsibility to the public sector to increase energy efficiency. Public bodies will need to systematically take into account energy efficiency requirements in their public procurement of products, services, buildings and works. A new annual energy consumption reduction target of 1.9% is introduced for the public sector. EU countries' obligation to renovate each year at least 3% of the total floor area of buildings owned by the public administration now also covers the regional and local levels.
Companies will be encouraged to be more energy-efficient under the revised Directive. First, energy management systems will become a default obligation for large energy consumers. All enterprises, including SMEs that exceed 85TJ of annual energy consumption, will have to implement an energy management system. Otherwise, they will be subject to an energy audit (if their annual consumption exceeds 10TJ). For the first time, a reporting scheme for energy performance of large data centres is also introduced.
Under the agreed rules, EU countries will also have to promote local heating and cooling plans in large municipalities having populations above 45,000. Also, with the revised definition of efficient district heating and cooling, minimum requirements will be gradually changed to ensure a fully decarbonised district heating and cooling supply by 2050. Support to new high-efficiency cogeneration units using natural gas and connected to district heating in efficient district heating and cooling systems will only be possible until 2030, whereas any other fossil fuel use will be banned for new heat generation capacities in such systems.
The deal further strengthens provisions on energy efficiency financing to facilitate the mobilisation of investments. Under the new provisions, EU countries will be required to promote innovative financing scheme and green lending products for energy efficiency, by ensuring their wide and non-discriminatory offer by financial institutions. EU countries will have to report on the volume of energy efficiency investments.
Alleviating energy poverty and empowering consumers
The agreement includes the first ever EU definition of energy poverty. Member States will now have to implement energy efficiency improvement measures as a priority among people affected by energy poverty, vulnerable customers, low-income households, and where applicable, people living in social housing. The revised rules put a stronger focus on alleviating energy poverty and empowering consumers, including the creation of one-stop-shops for, technical and financial assistance and out-of-court mechanisms for the settlement of disputes.
Next steps
Today's provisional agreement now requires formal adoption by the European Parliament and the Council. Once this process is completed, the new legislation will be published in the Official Journal of the Union and enter into force.
Background
The European Green Deal is the EU's long-term growth strategy to make Europe climate-neutral by 2050. The revision of the Energy Efficiency Directive is one of the 'Fit for 55′ proposals presented by the Commission in July 2021 to make the EU's climate, energy, land use, transport and taxation policies fit for reducing net greenhouse gas emissions by at least 55% by 2030, compared to 1990 levels. Achieving these emission reductions in the next decade is crucial to Europe becoming the world's first climate neutral continent by 2050 and making the European Green Deal a reality.
Energy efficiency is also a key pillar of the REPowerEU plan, which is the EU's strategy to get rid of Russian fossil fuel imports as soon as possible. In May 2022, the Commission proposed as part of the REPowerEU Plan to enhance long-term energy efficiency measures, including an increase of the binding Energy Efficiency Target under the 'Fit for 55′ package of European Green Deal legislation.