COVID-19 worsening gender-based violence, trafficking risk, for women and girls
With the COVID-19 pandemic heightening the dangers of gender-based violence and human trafficking, action on these two fronts is needed now more than ever, the head of the UN Office on Drugs and Crime (UNODC) said on Monday.
UNODC Executive Director Ghada Waly was speaking during a virtual event to strengthen global commitment at a time when women and girls are locked down and locked in, rendering them further exposed to violence and harassment, or at greater risk of being trafficked.
"In every part of the world, we are seeing that COVID has worsened the plight of at-risk women and girls, while also hindering criminal justice responses and reducing support to victims," she said.
A 'shadow pandemic' surfaces
Women and girls were already being exposed to different forms of violence before the pandemic.
Most female homicide victims are killed by their intimate partners or other family members, according to UNODC, while women and girls make up more than 60 per cent of all victims of human trafficking.
However, lockdowns, stay-at-home orders and other measures implemented during the COVID-19 pandemic have led to what the UN has called a "shadow pandemic" of rising gender-based violence.
Women's economic inequality also increases their vulnerability to trafficking and sexual violence, according to UN Women, which supports countries in their efforts to achieve gender equality.
'Business is booming'
Phumzile Mlambo-Ngcuka, the UN Women Executive Director, reported that most female survivors, or nearly 80 per cent, are trafficked for sexual exploitation.
"There are socioeconomic consequences when these crimes happen, but in times of pandemic, the socioeconomic impact is even deeper," she said.
"Forty-seven million more women and girls will be pushed to extreme poverty because of COVID-19, but business is booming for traffickers."
Meanwhile, as already scant resources allocated for prevention, rescue and rehabilitation wear thin, women's health is being put on the line, said Nobel laureate Nadia Murad, UNODC Goodwill Ambassador and a survivor of ISIL terrors in Iraq.
"It is now difficult for many women to access psychological support, healthcare and safe shelter. They live in a constant state of vulnerability. For communities affected by conflict and displacement, these effects are often compounded," she told the gathering.
Answering the call
In April, UN Secretary-General António Guterres appealed for a worldwide domestic violence "ceasefire", urging governments to put women's safety first as they respond to the crisis.
So far, nearly 150 countries have answered the Secretary-General's call, pledging to make prevention and redress of gender-based violence a key part of their pandemic response.
UNODC, alongside UN Women and other partners, are also backing the appeal.
They are working together to promote action in four key areas: funding essential services, prevention, improving police and justice action, and collecting data.
Recommendations for recovery
Ms. Wady, the UNODC chief, emphasized the need to recover better after the pandemic. "Girls need to be able to go back to school and have equal opportunities. Women need decent jobs and social protection," she said.
Her colleague, Ms. Mlambo-Ngcuka at UN Women, pointed to the Secretary-General's report on trafficking, which outlines additional recommendations.
They include providing women with universal access to social protection as well as income protection, and designating programmes for trafficking survivors as essential services.
The report further calls for long-term investment, including to address "toxic masculinity", and to engage men and boys in programmes aimed at shifting norms and attitudes surrounding violence against women.
New WEF ESG initiative looks to improve socioeconomic conditions in Northern Central America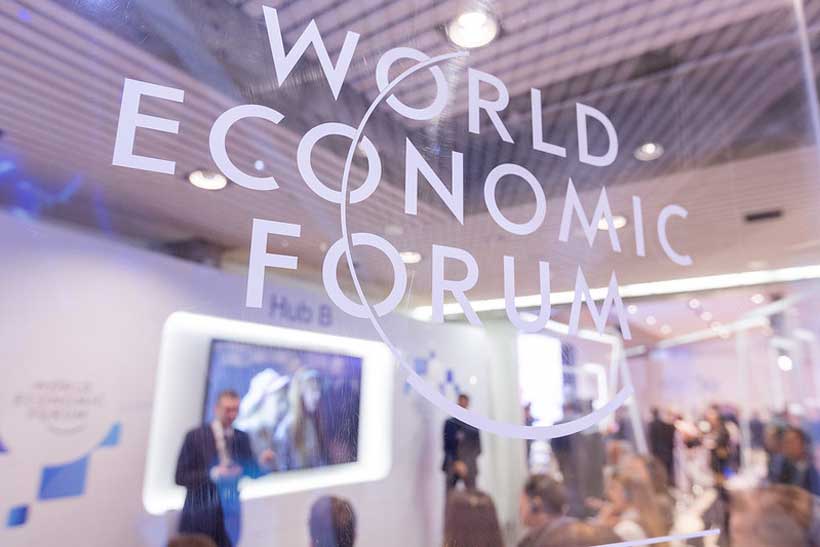 The World Economic Forum announced a new initiative in three Central American countries that will support the private sector apply Stakeholder Capitalism Metrics and better environmental, social and governance (ESG) reporting to improve local socioeconomic conditions and environmental resilience.
The announcement was made at events convened by the Forum with CentraRSE in Guatemala, COHEP in Honduras and Fundemas in El Salvador. These were attended by leaders from the public and private sector, civil society and international organizations who discussed the benefits and opportunities of implementing structured ESG reporting metrics, practices and global corporate trends. National and regional efforts and best practices were also showcased.
The Measuring Stakeholder Capitalism initiative has identified a set of 21 core and 34 expanded universal metrics and disclosures drawn from existing standards. The metrics and disclosure seek to improve how companies measure and demonstrate their performance against environmental, social and governance indicators and consistently track their positive contributions towards achieving the UN Sustainable Development Goals (SDGs).
Strengthening sustainability credentials and building the capacity to report this information will represent a significant advantage for businesses and the economy as a whole, particularly to attract foreign investment and integrate into regional and global value chains.
"Amid an increasingly challenging context confronted with overlapping global crises, public-private collaboration and the decisive action of local leadership are even more necessary to improve economic, social, environmental and governance conditions. All sectors must work together to build a prosperous and resilient ecosystem, offering hope and real opportunities for people in the region to develop their potential at home," said Marisol Argueta, Head of Latin America at the World Economic Forum.
The initiative is a response The initiative is a response to US Vice President Kamala Harris's Call to Action, which calls on businesses and social enterprises to promote economic opportunities for people in the region as part of a comprehensive strategy to address the root causes of migration. Vice President Harris has announced a total of more than $3.2 billion in new commitments to the region in coordination with the Partnership for Central America since the effort was launched in May 2022.
"As we look to multi-sector approaches to solve the social challenges facing our communities globally, the World Economic Forum's ESG framework provides a structure for businesses to drive greater economic development. Working with public and private sector partners, this can translate into quality jobs, environmental protections and better lives for families," said Jonathan Fantini-Porter, Executive Director of the Partnership for Central America.
The areas of focus, led by the Partnership for Central America (PCA), intend to support the region's long-term development through digital and financial inclusion, food security and climate-smart agriculture; climate adaptation and clean energy; education and workforce development; and public health access. The planned ESG metrics and corporate reporting activities also aim to motivate local leaders to take measurable action on their contributions to enhancing socioeconomic conditions and environmental resilience in the region.
Based on existing standards, this framework provides a set of metrics that can be reported by all companies, regardless of industry or region. These metrics also offer comparability, which is particularly important for creating a systemic and globally accepted set of common standards for reporting corporate sustainability performance.
As part of the activities carried out in Central America, the Guatemalan company, Grupo Mariposa announced the adoption of the global metrics framework promoted by the World Economic Forum (Stakeholder Capitalism Metrics) and declared its commitment to include them in future reporting cycles. Grupo Mariposa is the first company in Central America to incorporate the metrics in its reports.
'Immensely bleak' future for Afghanistan unless massive human rights reversal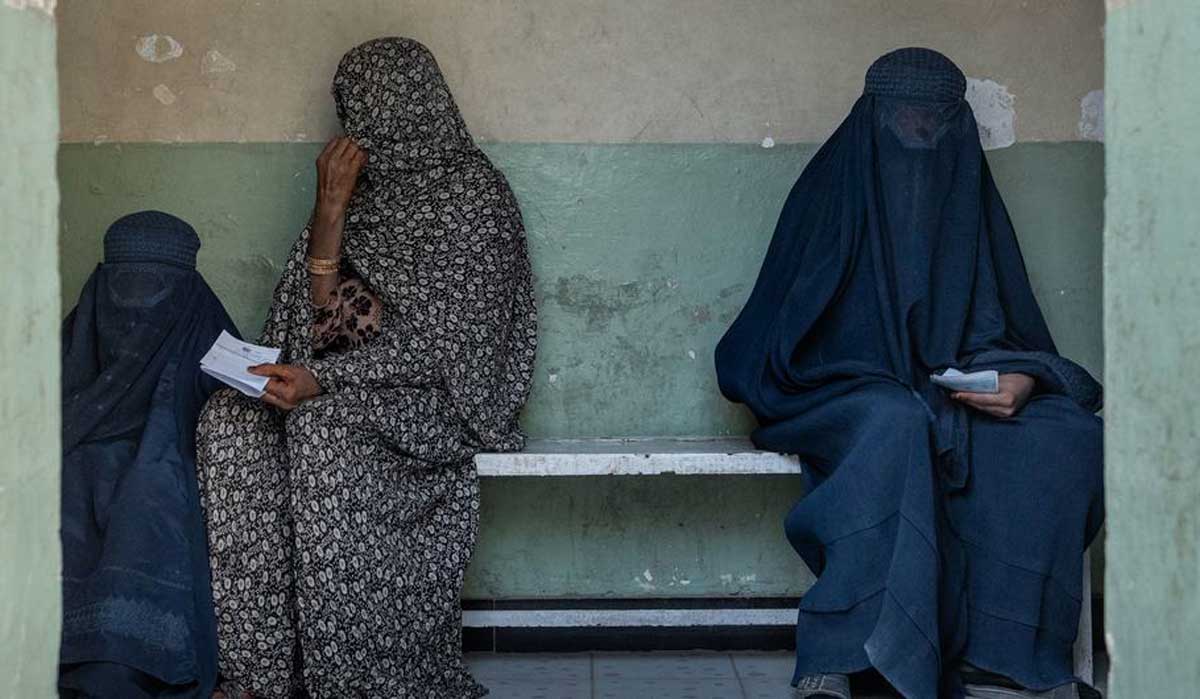 The international community must dramatically increase efforts to urge the de facto authorities in Afghanistan to adhere to basic human rights principles, a group of UN independent rights experts said on Friday.
"The future is immensely bleak for Afghans if more is not done by the international community to ensure the Taliban changes its modus operandi and complies with its human rights obligations," they said in a statement.
The experts recalled that following the Taliban takeover last August, they had appealed for the international community to take "stringent actions" to protect Afghans from violations such as arbitrary detention, summary executions, internal displacement, and unlawful restrictions on their human rights.
Failure to deliver
"One year later, we reiterate this call," they said. "Despite making numerous commitments to uphold human rights, the Taliban have not only failed to deliver on their promises, they have also reversed much of the progress made in the past two decades".
Moreover, the humanitarian and economic crisis in Afghanistan, which has already caused immeasurable harm to millions, shows no signs of slowing down. In fact, it is predicted to worsen, they added, partly due to the interruption of international assistance and the freezing of Afghan assets abroad.
Attack on women and girls
The experts said the Taliban have committed a "plethora" of human rights violations, with the virtual erasure of women and girls from society, as well as their systematic oppression, being particularly egregious.
"Nowhere else in the world has there been as wide-spread, systematic and all-encompassing an attack on the rights of women and girls – every aspect of their lives is being restricted under the guise of morality and through the instrumentalization of religion. Discrimination and violence cannot be justified on any ground".
Regrettably, there is little indication that the human rights situation is turning a corner, they said.
No confidence
"Indeed, the daily reports of violence – including extra-judicial killings, disappearances, arbitrary detention, torture, heightened risks of exploitation faced by women and girls including for the purposes of child and forced marriage, and a breakdown in the rule of law – gives us no confidence that the Taliban has any intention of making good on its pledge to respect human rights."
Citizens now have no means for redress as the Afghanistan Independent Human Rights Commission has been abolished, along with other independent oversight mechanism and institutions.
The administration of justice has also been compromised. The applicable law is unclear, and judges and other officials have been replaced, which has especially affected women.
Peace prospects dim
The experts pointed to other violations, such as the curtailing of press freedom, and the rise in attacks on religious and ethnic minorities, some of which were claimed by the ISIL-KP terrorist group. They also and highlighted how journalists, activists, academics and artists have either left the country, quit their work, or gone into hiding.
Furthermore, in the absence of an inclusive and representative government, prospects for long-lasting peace, reconciliation and stability will remain minimal. 
"The de facto authorities seek international recognition and legitimacy. Regrettably, they continue to abuse almost all human rights standards while refusing to offer even a modicum of respect for ordinary Afghans, in particular women and girls," said the experts.
Most recently, the Taliban appeared to have been harbouring the leader of Al Qaeda. Ayman al-Zawahiri was killed last week in a US drone strike, which the experts said also raises concerns of a violation of international law.
"Until it demonstrates significant steps towards respecting human rights, including by immediately reopening girls' secondary schools and restoring their access to a quality education, they should not be on a path to recognition."
Action by the authorities
In addition to honouring their international obligations, the experts have called for the Taliban to fully implement human rights standards, including respecting the rights of women and girls to education, employment and participation in public life.
The de facto authorities should immediately open all secondary schools for girls, and lift restrictions on women's mobility, attire, employment and participation. The rights of minority communities must also be upheld.
The Taliban are also urged to "respect the general amnesty and immediately stop all reprisals against members of the former government's security forces, other officials and civil society, especially human rights defenders, including women".
Furthermore, human rights monitors and humanitarians should be allowed free, unhindered access throughout the country, including to sensitive locations such as detention facilities.
They also called for the Afghanistan Independent Human Rights Commission, bar associations, and other relevant unions, to immediately be reinstated and allowed to operate freely and independently.
International appeal
The experts also outlined steps the international community should take.
They include insuring civilians have equitable access to humanitarian aid, and supporting ongoing initiatives by Afghan women towards a strategy to promote the rights of women and girls, with clear benchmarks and expectations.
Countries are also urged to maintain and/or adopt sustained and robust humanitarian exemptions within sanctions regimes to ensure compliance with international human rights and humanitarian law.
"Such measures should be fit for purpose, ensure that sanctions measures do not interfere with protected humanitarian action under international law, and function to remediate the current humanitarian crises and to prevent sanctions from continuing to exacerbate the humanitarian human rights crises being faced by the Afghan people," they said.
Role of UN experts
The 20 experts who issued the statement were all appointed by the UN Human Rights Council.
They include Richard Bennett, UN Special Rapporteur on the situation of human rights in Afghanistan, and other Special Rapporteurs who monitor and report on issues such as the situation of human rights defenders worldwide.
These independent experts receive their mandates from the Council and operate in their individual capacity. They are neither UN staff, nor are they paid for their work.
IAEA: 'Very alarming' conditions at Ukraine's Zaporizhzhia nuclear power plant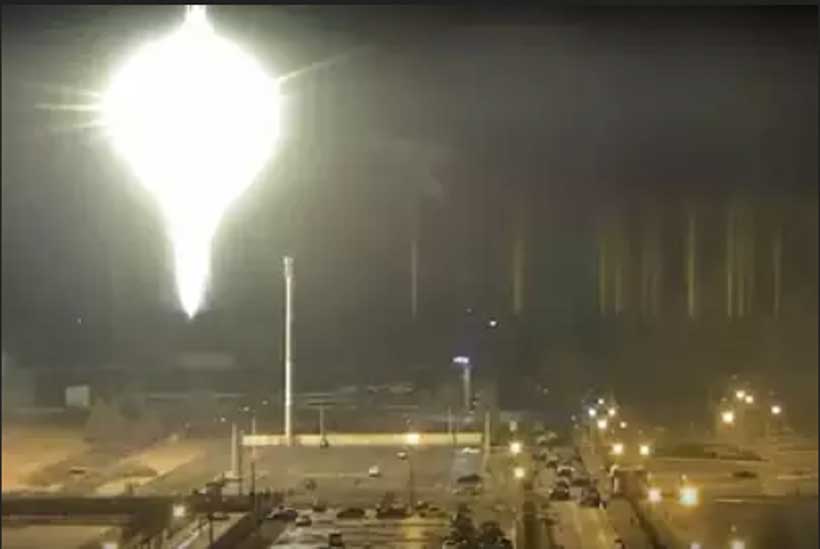 The situation at Ukraine's Zaporizhzhia nuclear power plant has deteriorated rapidly to the point of becoming "very alarming," Director General of the International Atomic Energy Agency (IAEA) Rafael Mariano Grossi warned the Security Council on Thursday afternoon.
"These military actions near such a large nuclear facility could lead to very serious consequences," Mr. Grossi said at the meeting requested by Russia, which was marked by resounding calls to allow the Agency's technical experts to visit the area amid mounting safety concerns.
IAEA has been in frequent contact with both Ukraine and Russia to ensure that it has the clearest picture possible of the evolving circumstances.
Europe's largest nuclear plant shelled
Providing an overview, the IAEA chief said that on 5 August, the Zaporizhzhia plant – Europe's largest – was subjected to shelling, which caused several explosions near the electrical switchboard and a power shutdown.
One reactor unit was disconnected from the electrical grid, triggering its emergency protection system and setting generators into operation to ensure power supply.
The senior UN official said that there was also shelling at a nitrogen oxygen station. While firefighters had extinguished the blaze, repairs must still be examined and evaluated.
No immediate threat
He said that the preliminary assessment of IAEA experts indicate that there is no immediate threat to nuclear safety as a result of the shelling or other military actions.
However, "this could change at any moment," Mr. Grossi cautioned.
Overarching goal
He recalled his recent address to the ongoing Tenth Review Conference of the Parties to the Nuclear Non-Proliferation Treaty, where he outlined seven indispensable pillars that are critical for nuclear safety and security.
These included aspects dealing with the physical integrity of the plant, off-site power supply, cooling systems, and emergency preparedness measures.
"All these pillars have been compromised if not entirely violated at one point or another during this crisis," flagged the IAEA chief.
"Any nuclear catastrophe would be unacceptable and thus preventing it should be our overarching goal".
He asked both sides to cooperate with the UN atomic agency.
"This is a serious hour, a grave hour, and the IAEA must be allowed to conduct its mission in Zaporizhzhia as soon as possible".
Trading Blame
Presenting his case, the Russian delegate said Ukrainian forces used heavy artillery against Zaporizhzhia on 5 August, shelling the plant during a shift change to intimidate staff – their own citizens.
He upheld that on 6 August, those forces attacked with cluster munitions, and on 7 August, a power surge occurred, blaming.
The Russian Ambassador blamed Kyiv for refusing to sign a trilateral document issued by IAEA, stressing that Moscow strictly complies with the IAEA Director General's seven principles.
In turn, Ukraine's representative said that the withdrawal of Russian troops and return of the station to the legitimate control of Ukraine is the only way to remove the nuclear threat at Zaporizhzhia.
The Ukrainian Ambassador insisted on the need to send a mission to the site and has negotiated modalities with the Agency.
"Despite their public declarations, the occupiers have resorted to manipulations and unjustified conditions for the site visit," he said.
Given the militarization of the site by Russian armed forces, such a mission must include qualified experts in military aspects.