In recent months, there has been an unprecedented barrage of criticism, innuendos and verbal onslaught on the Modi-led Indian government. The important thing to be noted is that almost the whole of criticism has come from media, academicians, intellectuals and activists, based in India. Among some of the foreign-origin criticism again, the perceptible point is that even there, most of them have had come from Indian based abroad.
Now the obvious point that emerges out of it is what's the big deal. Aren't we a democracy, supposedly the largest democracy in the world till the advent of Modi at the national stage changed all that, at least that is what some Indians believe. And a democracy is supposed to have a fair share of criticism of its executive, of its wrongdoings, failures and et all. So what if Modi leadership is being criticised, chided and lambasted by many why should one question it.
Let's get back to the facts. When Modi took the reins of government in New Delhi, the economy was comfortably placed averaging a GDP growth rate of 6.7% during the 2009-2014 period. For 2013-14, other important economic indicators retail inflation 10.53 based on CPI, Tax to GDP ratio at 7.2% and gross fixed capital formation rate to GDP at 29 with unemployment at a stable 2.2%, showed the economy in a reasonable positive light.
Currently, the Indian economy is passing through one of its worst phases. After averaging an annual GDP growth of 7.5% for 2014-19, the last two quarters have shown the GDP growing at a measly 3.1% and 4.5% with the overall economy getting contracted by almost 20% and on a YTY basis it might contract by about 8-9%. Unemployment at 6.1% is the highest in the last three decades while exports too, have not made much headway. Made in India initiative has failed to do well while Atmanirbhar Bharat has many sceptics, within and outside India.
The government is under fire on one more ground that Bangladesh reportedly has gone ahead of India on the per capita income score. TV channels have hours of unending debates on how this government has brought India to its knees and it is due to the incompetence, ideological prism, fascist and authoritarian, communally divisive attributes of Modi that the country has come to such a pass.
There have been curious cases of few leading opposition politicians, former diplomats, bureaucrats and a couple of ex-military officers, taking a vitriolic, not critical, anti-government attitude, describing the government's so-called communal, fascist, RSS-led divisive policies that have created troubles with countries like China, Pakistan and Nepal. Interestingly, these are the very words that are frequently used by Imran Khan, the Pakistani PM in his personalised attacks on Modi. Many of the self-proclaimed analysts who write in a very detailed way on Indian affairs are found sitting comfortably in some obscure corners of the USA, Canada or Europe without being to India for quite some time.
One prominent Indian security analyst, talks about India being a no match for China and that in case of a war, within hours, China could decimate Indian forward air bases and cripple country's cyber, communication and security systems. He also has questioned and castigated government's go-ahead with the US on BECA and COMCASA on the grounds that the country's security threats may emanate from the US and not China. A former diplomat with purported leftist leanings has frequently talked about India standing no chance against a superpower China, economically, politically and militarily.
One important point of oft-used argument is that Modi government is responsible for Indian-Chinese troubles and that this government is being backed by corporates to woo the US and act as its lackey. The abrogation of Article 370 by the government is given a primary reason for the anger of China and if that had not been done, China would have continued with its all is well attitude vis-à-vis India. So by daring to do so, India has angered a superpower and hence the Chinese muscle-flexing.
Now let's try to analyse facts straightaway. Economy undoubtedly, India is in a precarious situation and the GDP contraction is a very serious one. However, seen objectively in the light of economic disruptions caused by demonetisation and the introduction of GST and that too, followed by the Corona pandemic, it shows that the situation is difficult but not lost. The tax base has widened significantly. Infrastructure has done extremely well as against any previous times in Indian history. Power, Roads, Railways, Airways, Ports all have done remarkably well while telecom has lagged behind. Manufacturing is lately picking up while exports too, aren't doing badly now. India's foreign exchange reserves at US$575 Billion is at an all-time high and is currently ranked fifth in the world. Retail inflation in the light of CPI is stable whereas unemployment has acquired critical dimensions and require remedies, urgently. And before Bangladesh, this country had been lagging behind Sri Lanka too on per capita income for decades but why that was not previously discussed by experts, requires no guess.
On social issues, criminal acts against minorities, especially against Muslims for which the Modi government has received the maximum flak, have to be seen in the context of broader socio-economic landscape of the land. There have been similar crimes against people from Hindus too and most of them have taken place due to their poor economic status. Nowhere, minorities from economically higher strata have been victimised. And records of the National Human Rights Commission (NHRC), National Commission for Women (NCW), National Commission for Minorities (NCM) and National Crime Records Bureau (NCRB) clearly illustrates that poor economic background has been the overbearing factor responsible for various crimes against most of the fellow Indians.
It also needs to be noted that most of such incidents have taken place against people not because of their caste, religion or the so-called BJP-promoted Brahminical and Hindutva domination but due to social and political factors. A good number of top BJP leaders belong to lower and OBC castes. So that should be also considered while claiming that the ruling party has a typical anti lower caste mentality
Crimes against women are reported in the media and discussed by intellectuals, academicians and politicians based on their caste and not by talking about gender bias and in terms of political gains. Hence, we have seen a crime at Hathras (UP) taking the country by storm while similar other incidents in Rajasthan, Chhattisgarh and Punjab (all Congress-ruled states) being merely reported or even not being talked about.
Taking about the Modi government destroying institutions in the country, there have been instances when judges passing specific judgements and criticism against the government or its leaders, the judiciary becomes the last institutional survivor in the country. When same judges pass government favourable judgments becoming unpalatable then that becomes an attack on judiciary.
Media too when it keeps highlighting governmental failures at the national level then it is fine. However, when opposition-ruled states in Maharashtra, Rajasthan, Chhattisgarh or other places stifle media on free reporting, journalists get detained, their mobiles snatched, false FIRs done there is an eerie silence from the whole of opposition politicians, academicians, intellectuals, champions of freedom of expression, both in India and abroad. How could one comprehend this class of freedom of expression, except double standards.
On Kashmir issue that has been hugely debated and discussed on, nationally and internationally, Article 370 if many believe that was part of Indian Constitution applicable to it, that itself explains the government's right to amend (it has been done many times by previous Congress governments) and abrogate it. The comprehensive political integration has removed the ambiguous stand India has continued on Kashmir since 1948. As for security implications, the situation in the last one year has been much better and peaceful and better developmental activities, lesser inefficiency, administrative apathy and corruption is visible on the ground.
As for China's perceived anger, the stand of the current government on rapid building of huge infrastructure in the border region, beneficial for both developmental and strategic reasons, needs to viewed in the context of all previous governments, embedded in the typical Nehruvian mind-set which believed in keeping China happy and not building border roads that will prevent Chinese PLA to reach Indian mainland quickly. Unfortunately, this stand was even taken by one of the recent defence ministers, a very senior Congress leader. So much for the protectors of Indian sovereignty.
Finally, the so-called supremacy of Chinese military. If indeed, it had been so they would not have put their prestige at stake by reaching for a stalemate and eight rounds of unending military and diplomatic confabulations with India, a la Doklam. The desperation and confusion with the Chinese establishment is all the more evident in its repeated requests for Indian quid pro quo for vacating positions in southern banks of Pangong Tso for leaving its positions in Indian areas in Ladakh.
It is true that there is an unlimited social media platform used maliciously by many in India for disseminating all their partisan views. In media too, pro and anti-government views get prominently displayed, in print and electronic and objectivity is in free fall and available at a steep discount. The Indian government has erred in remaining quite on a number of issues, affecting social and religious harmony thus giving an impression of its complicity. Further, there are a number of big mouths in the ruling party, from national to village level who keep on ranting irresponsible statements, providing legitimacy to many criminal acts being done by political or anti-social elements and affecting the credibility of national government in the process. An objective analysis of the government, including a responsible and constructive criticism, based on facts and figures, should be the order of the day. That will go a long way in alleviating irresponsible, biased reporting and improve governmental efficiency and social- economic cohesion in India and the region.
More about how democracy should be elected -Interview with Tannisha Avarrsekar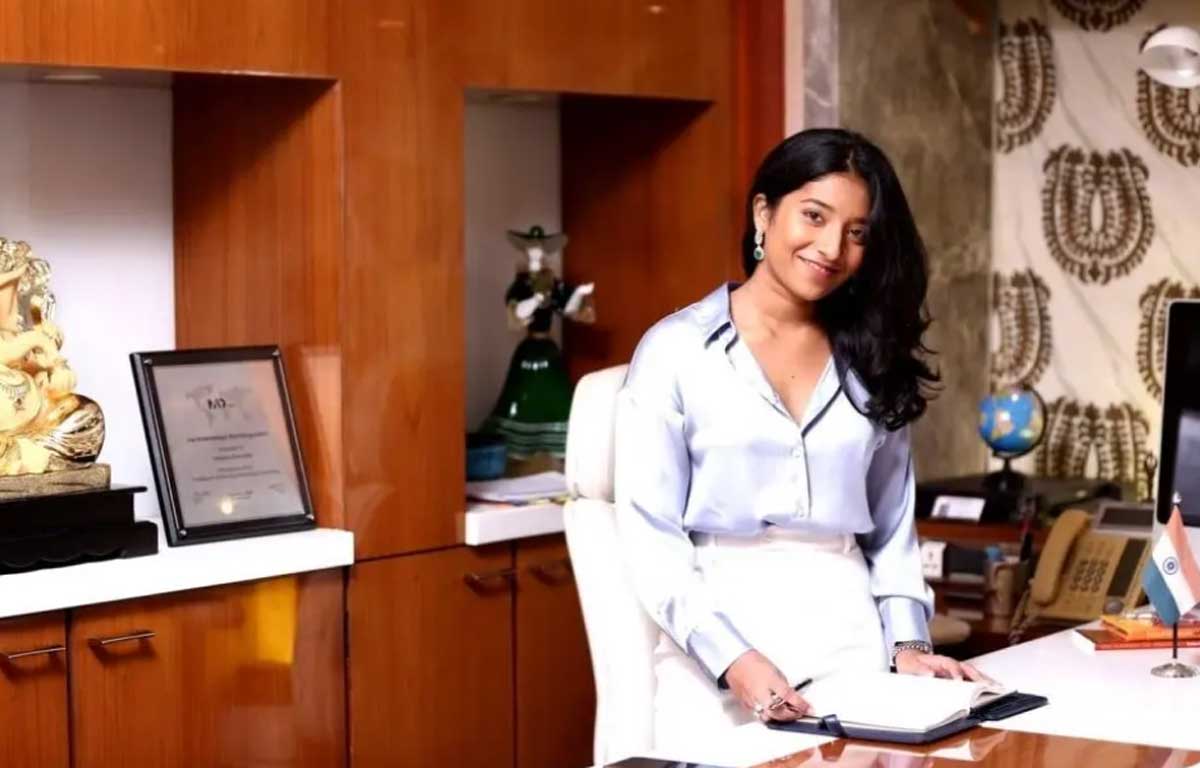 Tannisha Avarrsekar, a political activist who wants to increase equality in the representation of political candidates in India. In this interview, Tannisha discusses more about her journey, political beliefs and her platform Lokatantra.
Why did you start Lokatantra?
I started it because I wanted to make politics more accessible for the youth.
I moved to London for my undergrad when I was 18, so 2019 was the first election that I was able to vote in. But after I came back, I found that gathering information about the registration process, as well as probable candidates took more time and effort than it should.
I began realizing that for citizens like me, who wanted to be more politically aware or socially conscious, there was the dearth of a platform where they could educate themselves and engage with those they were considering electing. And that's how Lokatantra came along.
Tell us more about Lokatantra.
Lokatantra.in is an online political platform that aims to make the youth more politically aware and socially conscious. It attempts to bridge the gap between voters and politicians by empowering voters with comprehensive information about their candidates and the voting process, after verifying its authenticity and organizing it in a manner that makes it quick and easy to understand. It also does telephone voter registrations for those having trouble with it.
On the flip side, the social enterprise also collects data on citizens' opinions on key issues through polls and surveys, and then analyses and publishes the results, to aid in the decision-making of leaders. In this way, the platform sheds light on the accomplishments of politicians- especially independents who can't afford expensive campaigns, as well as the troubles of the common man.
The Lokatantra.in website and mobile application prides itself on its treasury of information about each and every candidate from the Mumbai City district. This extensive material includes details about these candidates' educational qualifications, past political affiliations, career highlights, controversies, criminal records, and standpoints on critical debates. The platform also allows users to ask candidates questions, as well as rate them so as to help other voters from their constituency make their choice.
What do you think can make journalism more neutral?
More crowdfunded platforms. Limits on investments by big corporations, and complete transparency in the finances of media houses. Also, stricter penalties on misinformation.
Why is equal representation in politics important?
Equal representation in politics is important because it encourages newer political faces and fresh ideas into our country's governance, which has been largely polarized and dominated by big political parties, with old loyalists and deep pockets. It allows us to choose our leaders based on more than just their party symbol and spending power, and instead take into account their character, ideology and objectives.
How is Lokatantra a unique platform? What do you do differently?
Before an election, Lokatantra interviews all the candidates standing, with a uniform questionnaire to gather their opinions on issues that play a key role in deciding who to vote for and are yet often not a part of mainstream discourse. The answers from these interviews are then fed into an algorithm, which allows voters to answer the very same questions, and then ranks the candidates in their constituency based on how much their political opinions match. What makes this quiz truly extraordinary is the fact that it takes into account the nuances of one's answers, by letting you weigh how much each issue affects your vote.
We also spend a lot of time answering personal questions and engaging in individual conversations about politics, with members of our community that message us.
Tell us more about your personal political affiliations.
As the face of a politically neutral platform, I'm not permitted to have political affiliations. But I would describe my personal ideology as socially liberal and fiscally conservative.
What do you think are the biggest electoral problems India is facing at the moment and what do you think are the solutions?
I think it is the shocking mass disappearances of voter names from electoral lists, which has caused erosion of public faith in the democratic process.
A colleague of mine- Siddhant Kesnur and I, recently wrote a policy memo about the solutions to this, and if I had to pick one that I think would be most effective it would be stopping the misuse of the ECI's Form 7, which is an application for voter deletion that ridiculously enough can be sent on behalf of any citizen by any citizen. Simply communicating the receipt of this form to those on whose behalf it has come in, would significantly curb its abuse.
What do you think will pose the greatest challenge to India's growth in the future?
The move from patriotism to nationalism. In May 2018, Kaushik Basu the economist had cautioned Bangladesh saying that "vibrant economies have been derailed by zealotry many times throughout history". He had given three examples to support his point: (1) the golden era of economic growth in Arab cities like Damascus and Baghdad which passed when religious fundamentalism began to spread about a thousand years ago (2) Portugal's position as a global power in the 15th-16th century, which ended when Christian fanaticism became it's driving political force, and (3) Pakistan's economy, which after performing fairly decently started slipping from 2005 onwards because of military rule and Islamic fundamentalism.
It makes me sorry to say that the extremist rhetoric we witness in India these days is an alarming harbinger of this kind of zealotry, which has the potential of not just derailing us economically but also causing lasting damage to the social and cultural fabric of our nation.
India: Metamorphosis from disinformation to stark lies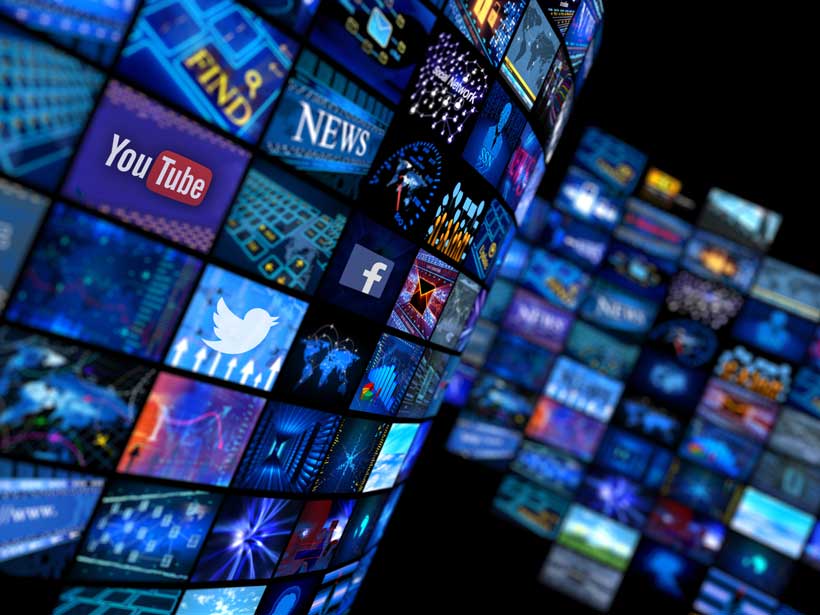 When European Disinfo Lab exposed India's disinformation network, India apologized. But, the portents are that India continued spreading disinformation, nay stark lies against Pakistan. India's usual modus operandi was to employ dubious thinktanks and journalists of doubtful credentials to tarnish Pakistan's image. For instance, Macdonald-Laurier Institute, a registered Canadian charity, published a Pakistan-bashing report 'Khalistan—A project of Pakistan' which found mention in almost all leading Indian newspapers. Now, Indian government has told its Supreme Court that farmers' protest in India are being pro-Pakistan and pro-Khalistan elements. The SC has called upon Indian government to submit an affidavit about its allegation along with corroborative evidence.
Another pro-India "thinktank", spouting venom against Pakistan is the "International Terrorism Observatory". It is chaired by Roland Jacquard. Prestigious French newspaper Le Monde (The World) pointed out in 2015; he is the only member "without publications, without a website, without postal address and without any legal existence". He runs a bookstore stacked with books on "networks of Islamist terrorism'. According to journalists Didier Bigo, Laurent Bonelli and Thomas Deltombe, Roland Jacquard's claim of being a media expert is questionable.
India-sponsored think tank International Institute for Non-Aligned Studies run by Srivastava Group of India shot into limelight when it paid for the travel and accommodation of an unofficial far-right delegation of 23 European Union parliamentarians to Srinagar on October 30, 2013. The trip was arranged by Indian intelligence surrogate, Madi Sharma, who posed as a self-styled "international business broker".
India's metamorphosis from disinformation to stark lies
It appears India has now realized that its disinformation is losing clout. So, instead of banking on dubious journalists and think tanks, it has begun to churn out lies against Pakistan through its own agencies, including the prestigious India Today.
Almost all media outlets and TV channels disseminated the false report that an ex diplomat has admitted that India did actually kills 300 men in Balakot air strike on February 26, 2019. Some channels have retracted the false rreport while others are staying mum.
What did the news agency ANI say?
The statement falsely attributed to diplomat Agha Hilaly was carried by several news organisation, including India Today, and was based on an input by news agency ANI. The News agency ANI quoted Pakistani diplomat Agha Hilaly as saying, "India crossed the international border and did an act of war in which at least 300 were reported dead. Our target was different from theirs. We targeted their high command. That was our legitimate target because they are men of the military. We subconsciously accepted that a surgical strike — a limited action — did not result in any casualty. Now we have subconsciously told them that, whatever they will do, we'll do only that much and won't escalate."
Truth
The video was misattributed and the quote was actually a snippet of a larger quote made by former diplomat Zafar Hilaly in a television debate.The full quote by Zafar Hilaly is as follows:: What India did was an act of war. By crossing the international boundary India committed an act of war in which they intended to kill at least 300 people. Coincidentally, they [Pakistani people] did not die and India bombed a football field. "Hilaly has also said that the viral video is edited and does not represent his full quote. He also shared the full video on his Twitter account. A fact-check by "Alt News" found that the comments were misreported and the ex-diplomat who made the comments was "Zafar Hilaly".In the debate posted on YouTube by HUM news as part of a program called "Agenda Pakistan", Hilaly had said, "What you did, India, was an act of war. India ne jo kiya, international boundary ko cross karke ek act of war. Jisme kam se kam 300 logo ko unhone marna tha. (What India did was an act of war. By crossing the international boundary India committed an act of war in which they intended to kill at least 300 people)."Zafar Hilaly also tweeted a video saying his statement was spliced and edited. Alt News said a version of the video posted on Twitter had an abrupt cut "around 0:7-0:9 seconds" and the word "marna (to kill)" sounds as if Hilaly said "mara (killed)". The news has since been removed by websites.
Conclusion
A basic principle of disinformation is 'never lose sight of truth'. A half-truth or even .005 per cent to 5% untruth, a twisted truth, or sometimes a truth concealed may appeal more to readers or viewers than a stark lie. Goebels is not alive to tell that he never said 'the bigger the lie the more it will be believed'. Pathological lying is not the art of disinformation. Psychologists would tell that, even under stress, a mature person would suppress truth rather than tell a lie.
Richard Deacon says, 'Truth twisting…unless it is conducted with caution and great attention to detail, it will inevitably fail, if practiced too often… It is not the deliberate lie which we have to fear (something propaganda), but the half-truth, the embellished truth and the truth dressed up to appear a something quite different' (The Truth Twisters, London, Macdonald & Company (Publishers) Limited, 1986/1987, p. 8).
He gives several example of disinformation including sublimininal disinformation by which the truth can be twisted so that the distortion is unconsciously absorbed, something which both television and radio commentators have subtly perfected'. (Ibid. p. 9).
Role of India's foremost intelligence agency, the Research and Analysis Wing (RAW), in conducting disinformation campaigns has, by and large, remained hidden from the media watch. It is now being exposed. RAW is burning midnight oils to exploit USA's sensitivity about certain ticklish subjects like Hawala transactions for funneling funds to "terrorists', nuclear proliferation, use of missiles to hit aircraft, and development of chemical biological and nuclear weapons and delivery systems.
The RAW's disinformation campaign, often bordering on lying, is well reflected by innocuous-looking news (unsupported by reference to information sources) that appear, from time to time, in Indian media. Hilaly debacle is a case in point.
Casteism inside RSS, and its' abhorrence
Dr Ambedkar, the architect of Indian Constitution, believed that 'RSS is a dangerous association'. The latest to join this belief is Bhanwar Maghwanshi, a former RSS worker and also the author of the book 'I could not be Hindu' (2020)
***
At the age of 13, Bhanwar Maghwanshi joined RSS. Instead of playing, learning and exploring, he opted to do something 'bigger' in his life. But, unfortunately, he was shocked to learn how RSS practices casteism without using the term 'Dalit' in its shakhas. He was active with RSS, as a sevak, during the so-called Janmbhoomi movement of Ayodhya in late 1980s. In his panchayat in Rajasthan, he never listened to azan or interacted with any Muslim – in person, but developed strong abhorrence for the Muslims when he was learning 'skills' in RSS. His dad was a Congress activist and discouraged him to join RSS (because, for him, RSS would never want 'brahmin' sevaks to sacrifice their lives) but BhanwarMeghwanshi – on positive note – entered RSS.
RSS is a hydra of Hindutva, Hindu Nationalism and Hindu Rashtra. BJP is its outcome. Since 2014, India is witnessing a systemic degradation of free speech, social equity, human development, economy, environment and women safety. The Modi government came to power in 2014 chanting 'minimum government, maximum governance' slogan but unfortunately it transformed India into 'new' India with the maxims of 'minimum governance, maximum statism'. One of the oldest, yet contemporary, [social] statism is casteism. It's 21st century and the elements of caste as a whole continues to haunt the democratic features of India. A recent NCRB data suggests that India is unsafe for Dalit and Adivasi girls. There's an increase of 300% in hate crimes. The architect of India's constitution Dr Ambedkar was 'untouchable' and had come to conclusions that Hinduism can't be reformed. He chose Buddhism in October 1956 and found emancipation through the teachings of Buddha. The same is the case with BhanwarMeghwanshi who is an Ambedkarite today, learned a different version of Ambedkar in his RSS years. Even God knows that RSS has appropriated Dr Ambedkar conveniently, for its own political agenda.
Bhanwar's ethnographic encounter in his book "I could not be Hindi – the story of a Dalit in the RSS" is essential to refute the pseudo-science of RSS or Hindutva trollers on the subjects of Islam, untouchability and other narratives. The book sheds a detailed light on what RSS is, casteism in the RSS, and how RSS makes its ground in the society. Navayana Publishing House mustered the courage to publish the book, unlike other 'popular' publishing houses, according to Bhanwar. He dreamt of becoming a 'pracharak' but was stopped to become a 'vistarak' because of his 'caste' and this is where he learned that he is a lesser Hindu than other Hindus in RSS. He left RSS after a very bitter experience. He writes, "We had organised an event of Sangh in my hometown, I was heading the event as I was the most active and passionate worker in my area. I had planned to make food at my home only for the senior guests and the priests who would join the event. My father strongly opposed and said that they would never eat food cooked by us. I did not listen to him. I cooked good Rajasthani food with pure ghee and invited them. They did not come home but said that 'you just pack the food we will eat it in the next village, as we are running out of time'. I packed the food for them, I later learned that they did not have my food but threw it in a naala (gutter). As the district chief, I got angry with them and asked the reason, but did not get satisfactory answers. I was reminded of my father's words that 'people like us did not own any place in the Sangh', it solely belongs to the upper castes."
The book smashes the rosy picture of RSS and explains that the Dalits' role in RSS is mere foot soldiers for the communal polarisation and Hindutva activities. In an interview to Caravan magazine (14th March 2020), Bhanwar Meghwanshi made it clear that "In the eyes of the Sangh, the Hindu Rashtra is a Brahmin nation with the varna system, the four vedas and the Manusmriti. The Sangh wants to run the nation on this very base. I feel that in the Sangh's Hindu Rashtra, shudras or untouchables will be slaves, and Muslims, heretics or foreigners, will be given a second-class status."
In this memoir, Bhanwar also writes that in his village, low caste people joined the RSS in large numbers: "Of the fifty or so children who attended the shakha in my village, most were OBCs—Kumhar, Jat, Gurjar, Mali and so on." They joined because of the Sanskritization processes and because of the games they played in the shakha, but they resided for ideological reasons too as, slowly, they learnt that "hindukhatre main hai" (Hindus are in danger) because of Muslims and Christians. He also recalls that, while in the Sangh, he "heard a lot about weapons being stored in the basements of mosques" and that getting rid of the Babri Masjid was like "a second battle for independence".
Bhanwar is not new in this race. A sarcastic letter authored by a Dalit activist P.D. Shelare, on 13/1/1934, published in 'Janata' divulged about casteism or caste segregation practices in some shakhas of RSS. Shelareratiocinated that RSS was aware of the practices but it did not react. It's obvious to learn that Hinduism is incomplete without casteism. The caste practices made me leave Hinduism too, on 30th December 2018. I adopted Buddhism, on par with Dr Ambedkar's teachings. While reading the book, I could resonate my experiences too. In the current landscape, interactions and social relations have changed a lot. Caste dynamics too. To add to the woes, love jihad law will further strengthen more endogamy and discourage intercaste marriages. Dining with Dalits alone would not bring about social changes. The 'safe space' for the dissents and Dalits is diminishing, whereas love for hatred is openly normalised.