In recent months, there has been an unprecedented barrage of criticism, innuendos and verbal onslaught on the Modi-led Indian government. The important thing to be noted is that almost the whole of criticism has come from media, academicians, intellectuals and activists, based in India. Among some of the foreign-origin criticism again, the perceptible point is that even there, most of them have had come from Indian based abroad.
Now the obvious point that emerges out of it is what's the big deal. Aren't we a democracy, supposedly the largest democracy in the world till the advent of Modi at the national stage changed all that, at least that is what some Indians believe. And a democracy is supposed to have a fair share of criticism of its executive, of its wrongdoings, failures and et all. So what if Modi leadership is being criticised, chided and lambasted by many why should one question it.
Let's get back to the facts. When Modi took the reins of government in New Delhi, the economy was comfortably placed averaging a GDP growth rate of 6.7% during the 2009-2014 period. For 2013-14, other important economic indicators retail inflation 10.53 based on CPI, Tax to GDP ratio at 7.2% and gross fixed capital formation rate to GDP at 29 with unemployment at a stable 2.2%, showed the economy in a reasonable positive light.
Currently, the Indian economy is passing through one of its worst phases. After averaging an annual GDP growth of 7.5% for 2014-19, the last two quarters have shown the GDP growing at a measly 3.1% and 4.5% with the overall economy getting contracted by almost 20% and on a YTY basis it might contract by about 8-9%. Unemployment at 6.1% is the highest in the last three decades while exports too, have not made much headway. Made in India initiative has failed to do well while Atmanirbhar Bharat has many sceptics, within and outside India.
The government is under fire on one more ground that Bangladesh reportedly has gone ahead of India on the per capita income score. TV channels have hours of unending debates on how this government has brought India to its knees and it is due to the incompetence, ideological prism, fascist and authoritarian, communally divisive attributes of Modi that the country has come to such a pass.
There have been curious cases of few leading opposition politicians, former diplomats, bureaucrats and a couple of ex-military officers, taking a vitriolic, not critical, anti-government attitude, describing the government's so-called communal, fascist, RSS-led divisive policies that have created troubles with countries like China, Pakistan and Nepal. Interestingly, these are the very words that are frequently used by Imran Khan, the Pakistani PM in his personalised attacks on Modi. Many of the self-proclaimed analysts who write in a very detailed way on Indian affairs are found sitting comfortably in some obscure corners of the USA, Canada or Europe without being to India for quite some time.
One prominent Indian security analyst, talks about India being a no match for China and that in case of a war, within hours, China could decimate Indian forward air bases and cripple country's cyber, communication and security systems. He also has questioned and castigated government's go-ahead with the US on BECA and COMCASA on the grounds that the country's security threats may emanate from the US and not China. A former diplomat with purported leftist leanings has frequently talked about India standing no chance against a superpower China, economically, politically and militarily.
One important point of oft-used argument is that Modi government is responsible for Indian-Chinese troubles and that this government is being backed by corporates to woo the US and act as its lackey. The abrogation of Article 370 by the government is given a primary reason for the anger of China and if that had not been done, China would have continued with its all is well attitude vis-à-vis India. So by daring to do so, India has angered a superpower and hence the Chinese muscle-flexing.
Now let's try to analyse facts straightaway. Economy undoubtedly, India is in a precarious situation and the GDP contraction is a very serious one. However, seen objectively in the light of economic disruptions caused by demonetisation and the introduction of GST and that too, followed by the Corona pandemic, it shows that the situation is difficult but not lost. The tax base has widened significantly. Infrastructure has done extremely well as against any previous times in Indian history. Power, Roads, Railways, Airways, Ports all have done remarkably well while telecom has lagged behind. Manufacturing is lately picking up while exports too, aren't doing badly now. India's foreign exchange reserves at US$575 Billion is at an all-time high and is currently ranked fifth in the world. Retail inflation in the light of CPI is stable whereas unemployment has acquired critical dimensions and require remedies, urgently. And before Bangladesh, this country had been lagging behind Sri Lanka too on per capita income for decades but why that was not previously discussed by experts, requires no guess.
On social issues, criminal acts against minorities, especially against Muslims for which the Modi government has received the maximum flak, have to be seen in the context of broader socio-economic landscape of the land. There have been similar crimes against people from Hindus too and most of them have taken place due to their poor economic status. Nowhere, minorities from economically higher strata have been victimised. And records of the National Human Rights Commission (NHRC), National Commission for Women (NCW), National Commission for Minorities (NCM) and National Crime Records Bureau (NCRB) clearly illustrates that poor economic background has been the overbearing factor responsible for various crimes against most of the fellow Indians.
It also needs to be noted that most of such incidents have taken place against people not because of their caste, religion or the so-called BJP-promoted Brahminical and Hindutva domination but due to social and political factors. A good number of top BJP leaders belong to lower and OBC castes. So that should be also considered while claiming that the ruling party has a typical anti lower caste mentality
Crimes against women are reported in the media and discussed by intellectuals, academicians and politicians based on their caste and not by talking about gender bias and in terms of political gains. Hence, we have seen a crime at Hathras (UP) taking the country by storm while similar other incidents in Rajasthan, Chhattisgarh and Punjab (all Congress-ruled states) being merely reported or even not being talked about.
Taking about the Modi government destroying institutions in the country, there have been instances when judges passing specific judgements and criticism against the government or its leaders, the judiciary becomes the last institutional survivor in the country. When same judges pass government favourable judgments becoming unpalatable then that becomes an attack on judiciary.
Media too when it keeps highlighting governmental failures at the national level then it is fine. However, when opposition-ruled states in Maharashtra, Rajasthan, Chhattisgarh or other places stifle media on free reporting, journalists get detained, their mobiles snatched, false FIRs done there is an eerie silence from the whole of opposition politicians, academicians, intellectuals, champions of freedom of expression, both in India and abroad. How could one comprehend this class of freedom of expression, except double standards.
On Kashmir issue that has been hugely debated and discussed on, nationally and internationally, Article 370 if many believe that was part of Indian Constitution applicable to it, that itself explains the government's right to amend (it has been done many times by previous Congress governments) and abrogate it. The comprehensive political integration has removed the ambiguous stand India has continued on Kashmir since 1948. As for security implications, the situation in the last one year has been much better and peaceful and better developmental activities, lesser inefficiency, administrative apathy and corruption is visible on the ground.
As for China's perceived anger, the stand of the current government on rapid building of huge infrastructure in the border region, beneficial for both developmental and strategic reasons, needs to viewed in the context of all previous governments, embedded in the typical Nehruvian mind-set which believed in keeping China happy and not building border roads that will prevent Chinese PLA to reach Indian mainland quickly. Unfortunately, this stand was even taken by one of the recent defence ministers, a very senior Congress leader. So much for the protectors of Indian sovereignty.
Finally, the so-called supremacy of Chinese military. If indeed, it had been so they would not have put their prestige at stake by reaching for a stalemate and eight rounds of unending military and diplomatic confabulations with India, a la Doklam. The desperation and confusion with the Chinese establishment is all the more evident in its repeated requests for Indian quid pro quo for vacating positions in southern banks of Pangong Tso for leaving its positions in Indian areas in Ladakh.
It is true that there is an unlimited social media platform used maliciously by many in India for disseminating all their partisan views. In media too, pro and anti-government views get prominently displayed, in print and electronic and objectivity is in free fall and available at a steep discount. The Indian government has erred in remaining quite on a number of issues, affecting social and religious harmony thus giving an impression of its complicity. Further, there are a number of big mouths in the ruling party, from national to village level who keep on ranting irresponsible statements, providing legitimacy to many criminal acts being done by political or anti-social elements and affecting the credibility of national government in the process. An objective analysis of the government, including a responsible and constructive criticism, based on facts and figures, should be the order of the day. That will go a long way in alleviating irresponsible, biased reporting and improve governmental efficiency and social- economic cohesion in India and the region.
The Post-US Withdrawal Afghanistan: India, China and the 'English Diplomacy'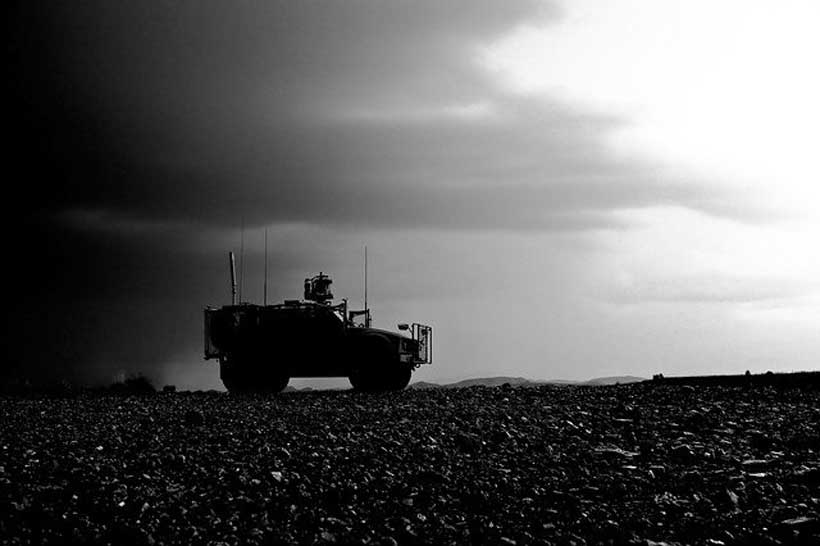 The recent developments in Afghanistan, the impatient Tri-axis and the emphatic India at SCO, with the 'English Diplomacy' at display that tends to blunt the Chinese aggressiveness in South China Sea mark a new power interplay in the world politics. It also shows why the US went for AUKUS and how it wants to focus on the Indo-Pacific.
Afghanistan has turned out to be the most incandescent point of world politics today deflecting the eyes from the South China Sea and Gaza Strip. What is more startling is the indifferent attitude United States has shown to the other stakeholders in the war torn state. While Brexit appears to have created fissure in the European Union the AUKUS effects further marginalisation of France and India against the US-British and QUAD understandings. The vacuum that US have created in Afghanistan has invited several actors willing to expand their energy access to central Asia and Afghanistan provides an important bridge in between. The TAPI economics (Turkmenistan-Afghanistan-Pakistan-India pipeline) and huge Indian investments are endangered by the Afghan security question and make it imminent for India to stay in Afghanistan as a reckoning force.
The Taliban and the Troika
While the Russo-Chinese and Pakistani engagement with the Taliban's takeover was visible the US exit has invited the wrath of other stakeholders like India, Saudi Arabia and Iran. India is significantly affected because of its huge investments of over 3 billion dollars over two decades in Afghanistan that would become target of the orthodox retrogressive Taliban regime. The government of India's stand on Afghanistan is that an 'Afghan peace process should be Afghan-led, Afghan-owned and Afghan-controlled. Any political settlement must be inclusive and should preserve the socio-economic and political gains of the past 19 years. India supports a united, democratic and sovereign Afghanistan. India is deeply concerned about the increase in violence and targeted killings in Afghanistan. India has called for an immediate and comprehensive ceasefire'(MEA).
However, the takeover by Taliban that endangers India's strategic and capital interests has made it pro-active in the state. Probably for the first time in Afghan history, India has shown aggressive tones against the militant government which may create problem for Kashmir in the longer run. The Pakistani air force's engagement over the Panjashir assault by Taliban has unravelled the larger plans of destabilisation in South Asia.
In the meantime China has unequivocally expressed its willingness, as was expected to work with Taliban. The visit of Taliban delegation, led by Abdul Ghani Baradar who also heads the office of Taliban at Doha, met with Chinese Foreign Minister Wang Yi and other officials in Tianjin, on July 28, 2021. The visit followed the Pakistani foreign minister Shah Mahmood Kureshi's visit to Beijing and unravelled how the two states have been supporting the Talibani cause. Although, China has its own perceptions about Xinjiang and Mr. Wang even told the Taliban "to draw a line" between the group and terror organisations, specifically the East Turkestan Islamic Movement (ETIM) which has carried out attacks in Xinjiang. Russia too has shown interest in Taliban and it didn't plan to evacuate its embassy at Kabul. Its foreign ministry official Zamir Kabulov said that Russia will carefully see how responsibly they (Taliban) govern the country in the near future. And based on the results, the Russian leadership will draw the necessary conclusions.
The little Indo-Russian engagements over Afghanistan have minimised the scope of cooperation over the decades now. Although, Russia has been trying to follow a balancing policy between India and Pakistan yet its leanings towards the latter is manifest from its recent policies. "The extent of Russia-Pakistan coordination broadened in 2016, as Russia, China, and Pakistan created a trilateral format to discuss stabilizing Afghanistan and counterterrorism strategy. In December 2016, Russia, China, and Pakistan held talks on combating Islamic State-Khorasan Province (ISKP), which were widely criticized in the U.S. for excluding the Afghan government." (Ramani). The deliberate neglect of Afghan government and Indian role reveals the neo-Russian policy in South Asia that de-hyphenates India and Pakistan and sees Pakistan through the lens of BRI and at the cost of North-South Corridor. The Chinese and Russian belief that by supporting Taliban they will secure security for their disturbed territories and escape from terrorism appears to be unrealistic keeping in view the Taliban's characteristics which are chameleon like i.e. political, organizational and jihadi at the same time looking for appropriate opportunities.
Is it the Post-Brexit Plan?
The Brexit ensures a better space for Britain; at least this is what Brits believe, in international politics following the future US overseas projects. However, it for sure annoys some of its serious allies with the new takes. The announcement of the AUKUS (Australia, UK, US) pact, a historic security pact in the Asia-Pacific to contain China is an important step in this direction. The Brexit and the US-withdrawal seen together mark a shift in US policy perception of Asia that aims at Asia Pacific more as compared to Central Asia. It has not only betrayed India in Afghanistan but also France through AUKUS which sees an end to its multibillion dollar deal with Australia. France now shows a stronger commitment to support India in its moves against Taliban and Pakistan's interventions.
President Macron recalled French ambassadors for consultations after the AUKUS meet that dropped France deliberately from the major maritime security deal. The French anguish is not about its absence in the deal by the Canberra, Washington and London but being an allied nation, its neglect in the secret deal. "The announcement ended a deal worth $37bn (£27bn) that France had signed with Australia in 2016 to build 12 conventional submarines. China meanwhile accused the three powers involved in the pact of having a "Cold War mentality"(Schofield 2021). It also reminds one of the Roosevelt's efforts at truncating French arms in Asia, especially in Indo-China and the consequent sequence of betrayals by the US. AUKUS also symbolises the 'English diplomacy' of the English speaking states just like the Five Eyes (FVEY), an intelligence alliance consisting of Australia, Canada, New Zealand, the United Kingdom, and the United States. Started around 1946 the member countries are parties to the multilateral UKUSA Agreement, a treaty for joint cooperation in signals intelligence. Recently there have been voices for taking India, Japan and South Korea also into its fold to strengthen the contain China job.
The Wildered QUAD
While the first ever in-person QUAD summit approaches near, the announcement of AUKUS shows haze that prevails over the US decision making. President Joe Biden, Prime Minister Narendra Modi, Australian PM Scott Morrison and Japan's Yoshihide Suga meet at the White House for the summit on September 24, 2021. This follows the virtual meet held in March 2021. How apposite it would be to declare a maritime deal at a time when the QUAD meet is about to take place with the same motives and plans, notwithstanding the fact that QUAD has a wider platform for discussion like climate change, cyberspace, pandemic and Indo-Pacific. Is there an uncertainty over the realisation of QUAD? However, AUKUS unravels the US intentions of first line preferences and second line associates in its future projects that will further marginalise its allies like France, Germany and many other states in future.
SCO
At SCO meet at Dushanbe India has unequivocally announced its view of the situation that takes Taliban as a challenge to peace and development in Afghanistan and South Asia. Prime Minister Modi remarked that the first issue is that the change of authority in Afghanistan was not inclusive and this happened without negotiation. This raises questions on the prospects of recognition of the new system. Women, minorities and different groups have not been given due representation. He also insisted on the crucial role that UN can play in Afghanistan. India's investment in the Iranian port of Chabahar and the International North-South Corridor along with TAPI are central to its argument on the recent developments in Afghanistan. Indian Foreign Minister Jaishankar had also remarked in July 2021 that the landlocked Central Asian countries can benefit immensely by connecting with the huge market of India and the future of Afghanistan cannot be its past and that the world must not let the new generation of Afghans down (Hindustan Times). The Indian message is clear and received huge support at Dushanbe and India is poised to play a greater role in Afghanistan, where the US and Russia have failed miserably.
The Internal Dynamics
The internal dynamics in Afghanistan presage a government by uncertainty in the coming months as Sirajudin Haqqani of Pak supported Haqqani network, captures Mulla Baradar, the man who settled the deal with US at Doha. It appears from the Pakistani backed government of Haqqani that Baradar has been dumped for his commitment for inclusive government expected to be pro-west against the Sino-Pakistan expectations. The US reluctance to remain engaged in the troubled region marks a shift in US foreign policy but the exclusion of its allies from Indo-Pacific plan are bound to bring new engagements in world power politics. While US dumped Afghans France and Israel appear as new hopes for Indian led moves against the undemocratic terrorist forces in Afghanistan.
Opposing Hindutava: US conference raises troubling questions
Controversy over a recent 'Dismantling Global Hindutava' conference that targeted a politically charged expression of Hindu nationalism raises questions that go far beyond the anti-Muslim discriminatory policies of Indian Prime Minister Narendra Modi's government and ruling party.
The conference and responses to it highlight a debilitating deterioration in the past two decades, especially since 9/11, of the standards of civility and etiquette that jeopardize civil, intelligent, and constructive debate and allow expressions of racist, Islamophobic and anti-Semitic attitudes to become mainstream.
Organizers of the conference that was co-sponsored by 53 American universities, including Harvard, Stanford, Princeton, Columbia, Berkeley, University of Chicago, University of Pennsylvania and Rutgers, insisted that they distinguish between Hinduism and Hindutava, Mr. Modi's notion of Hindu nationalism that enables discrimination against and attacks on India's 200 million Muslims.
The distinction failed to impress critics who accused the organizers of Hinduphobia. Some critics charged that the framing of the conference demonstrated a pervasiveness of groupthink in academia and an unwillingness to tackle similar phenomena in other major religions, particularly Islam.
The campaign against the conference appeared to have been organized predominantly by organizations in the United States with links to militant right-wing Hindu nationalist groups in India, including some with a history of violence. The conference's most militant critics threatened violence against conference speakers and their families, prompting some participants to withdraw from the event.
Opponents of political Islam noted that Western academia has not organized a similar conference about the politicization of the faith even though powerful states like the United Arab Emirates, Saudi Arabia, and Egypt have lobbied Western capitals against the Muslim Brotherhood and its Turkish and Qatari supporters with notable successes in France, Austria, Belgium and Britain.
Academia was likely to have been hesitant to tackle political Islam because Islamophobia is far more prevalent than Hinduphobia.
Moreover, perceptions of political Islam, are far more complex and convoluted. Islam is frequently conflated with political expressions and interpretations of the faith run a gamut from supremacist and conservative to more liberal and tolerant. They also lump together groups that adhere and respect the election process and ones that advocate violent jihad.
Scholars and analysts declared an end to political Islam's heyday with the military coup in Egypt in 2013 that toppled Mohammed Morsi, a Muslim Brother, who was elected president in Egypt's first and only free and fair poll. Political Islam's alleged swansong loomed even larger with this year's setbacks for two of the most moderate Islamist political parties in Tunisia and Morocco as well as hints that Turkey may restrict activities of Islamists operating in exile from Istanbul.
A more fundamental criticism of the framing of the Hindutava conference is its failure to put Hindutava in a broader context.
That context involves the undermining of the social cohesion of societies made up of collections of diverse ethnic and religious communities since Osama bin Laden's 9/11 attacks on New York and Washington.
The attacks fueled the rise of ultra-nationalism and politicized expressions of religious ultra-conservatism not only in the Hindu world but also in the worlds of other major religions.
These include politicized ultra-conservative Islam, politicized Evangelism and Buddhist nationalism. Right-wing religious nationalism in Israel, unlike Islamism and politicized Evangelism, is shaped by ultra-nationalism rather than religious ultra-conservatism.
The worlds of religious ultra-nationalism and politicized expressions of religious ultra-conservatism are often mutually reinforcing.
Scholar Cynthia Miller-Idriss's assessment of the impact of Al-Qaeda's 9/11 attacks on the United States is equally true for India or Europe.
"In the wake of the 9/11 attacks, the rise of violent jihadism reshaped American politics in ways that created fertile ground for right-wing extremism. The attacks were a gift to peddlers of xenophobia, white supremacism, and Christian nationalism: as dark-skinned Muslim foreigners bent on murdering Americans, Al-Qaeda terrorists and their ilk seemed to have stepped out of a far-right fever dream," Ms. Miller-Idriss said.
"Almost overnight, the United States and European countries abounded with precisely the fears that the far-right had been trying to stoke for decades," she added.
The comparison of politically charged militant nationalist and ultra-conservative expressions of diverse religions takes on added significance in a world that has seen the emergence of civilizationalist leaders.
Scholar Sumantra Bose attributes the rise of religious nationalism in non-Western states like Turkey and India to the fact that they never adopted the Western principle of separation of state and church.
Instead, they based their secularism on the principle of state intervention and regulation of the religious sphere. As a result, the rejection of secularism in Turkey and India fits a global trend that conflates a dominant religious identity with national identity.
Sarah Kamali, the author of a recently published book that compares militant white nationalists to militant Islamists in the United States, notes similar patterns while drawing parallels between far-right xenophobes and militant Islamists.
Militant Islamists' "sense of victimhood […] is similar to that of their White nationalist counterparts in that [it] is constructed and exploited to justify their violence… Both mutually – and exclusively – target America for the purpose of claiming the nation as theirs and theirs alone, either as a White ethno-state or as part of a global caliphate," Ms. Kamali writes.
Similarly, the Taliban defeat of a superpower energized militant Islamists, as well as proponents of Hindutava, with Islamophobic narratives spun by Mr. Modi's followers gaining new fodder with the assertion that India was being encircled by Muslim states hosting religious extremists.
"Modi is essentially helping the recruitment of…jihadist groups by taking such a hard, repressive line against the Islamic community in India, who are now being forced to see themselves being repressed," said Douglas London, the CIA's counter-terrorism chief for South and South-West Asia until 2019.
Panjshir – the last stronghold of democracy in Afghanistan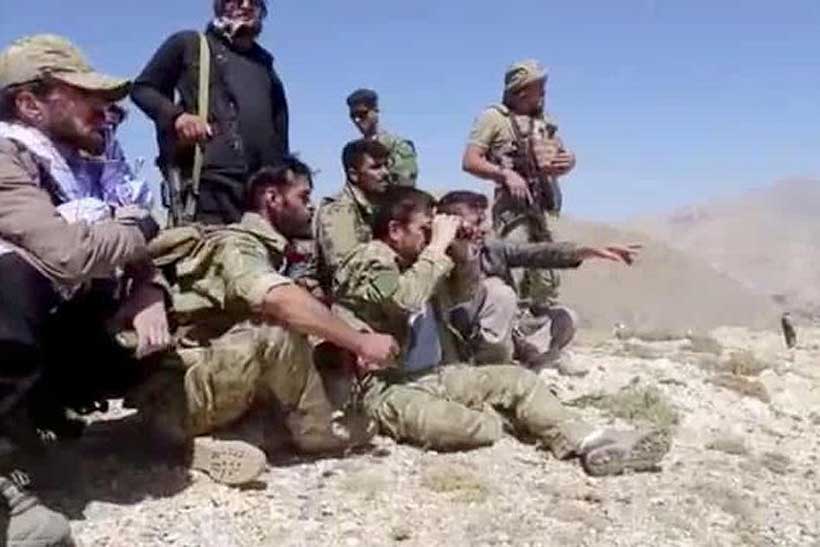 The Taliban's rapid advance in Afghanistan has briefly stalled only in the face of strong resistance mounted by the people of the country's recalcitrant mountainous province of Panjshir. Whoever controls the region's passes controls the routes leading to China and Tajikistan, but to seize this mountain valley and, most importantly, to keep it permanently under control has always been a problem for all invaders. Eager to let the international community see for the first time in 40 years a united Afghanistan as a sign of their final victory, the radical Islamists were prepared to make any sacrifices, including filling the approaches to the Panjshir Valley up with dead bodies. Moreover, the Taliban's longtime ally Pakistan, which, regardless of its status of an ally of the United States, has provided them with direct military support. In fact, Islamabad admitted its less than successful role when it proposed signing a truce to find and take out the bodies of its special Ops forces who had died during the attack on the valley. However, drones flown by Pakistani operators, professional commandos (possibly once trained by the Americans), air support and other pleasant gifts from the allies eventually bore fruit letting the Taliban be photographed in front of the mausoleum of Ahmad Shah Massoud Sr., the famous "Lion of Panjshir," who controlled the valley from 1996 to 2001. The Islamists also took control of the province's central city of Bazarak.
Having deprived the province much of its Internet access, the radicals, who control most of the Afghan territory, found it easier to wage an information war. Their claims of victories were now more difficult to contest, even though information about their retreat did reach the outside world. Reflective of the heavy losses suffered for the first time by the Taliban and their allies – the Haqqani Network and other remnants of al-Qaeda, as well as by the regular Pakistani army is the brief truce arranged by Islamabad. Looks like the mountain passes leading to Panjshir were literally filled up with corpses…
As for Massoud Jr., the young lion of Panjshir, and his supporters, they retreated to the mountains. In fact, they had nowhere to fall back to. The problem of Afghanistan is its ethnic diversity. Thus, the country is home to 23 percent of ethnic Tajiks, most of whom live in the Panjshir Valley. However, the Taliban rely mainly on the Pashtuns, who account for over 50 percent of the country's population. As for the new masters of Afghanistan, they are ready to carry out ethnic cleansings and even commit outright genocide in order to bring the valley into submission. To make this happen they are going to resettle there their fellow Pashtun tribesmen. Local men aged between 12 and 50 are already being taken away and, according to the National Resistance Front, no one has seen them again. However, due to the information blockade, the Taliban will not hesitate to refute such facts. One thing is clear: Massoud's Tajik fighters and the government troops that joined them are fighting for their lives, and there will be no honorable surrender!
The main question now is whether the young lion of Panjshir will receive the same support as his father once did, or will find himself without ammunition and food. After all, the Taliban leaders have reached certain agreements with the United States. Suffice it to mention the numerous remarks made, among others, by President Biden himself about the Taliban now being different from what they were 20 years ago.
But no, the Taliban`s remain the same – they have only hired new PR people. Meanwhile, hating to admit their defeat, Brussels and Washington will have to engage in a dialogue with those who are responsible for the tragedy of September 11, 2001, and for the numerous terrorist attacks in Europe. The Taliban are pretending to make minor cosmetic concessions. Minor indeed, since they are still depriving women of the opportunity to work and study, destroying higher and secondary education and brutally clamping down on people who simply do not want to live according to religious norms.
The United States is actually helping the "new-look" Taliban. Their potential opponents, including the famous Marshal Dostum, an ethnic Uzbek, left the country under various guarantees, and Washington is trying to keep them from any further participation in the conflict. Democratic politicians naively believe that by creating an Islamic state and ending the protracted civil war in Afghanistan the Taliban will ensure stability in the region and will not move any further. Uzbekistan and Tajikistan do not think so and are strengthening their borders and preparing to protect their Afghan compatriots, because they know full well that the Taliban`s are not a national political party; they are a radical Islamist ideology.
It knows no borders and spreads like a cancerous tumor, destroying all pockets of Western culture. It can only be stopped by force. However, the two decades of US military presence in Afghanistan showed that Washington, which quickly took control of the country in 2001, simply had no strategy to keep it. The Afghans were given nothing that would appear to them more attractive than the ideas of radical Islam. As a result, the few Afghans who embrace European values are fleeing the country, and those who, like Massoud Jr., decided to fight for their freedom, now risk being left to face their enemy all by themselves.