The race to zero emissions, and why the world depends on it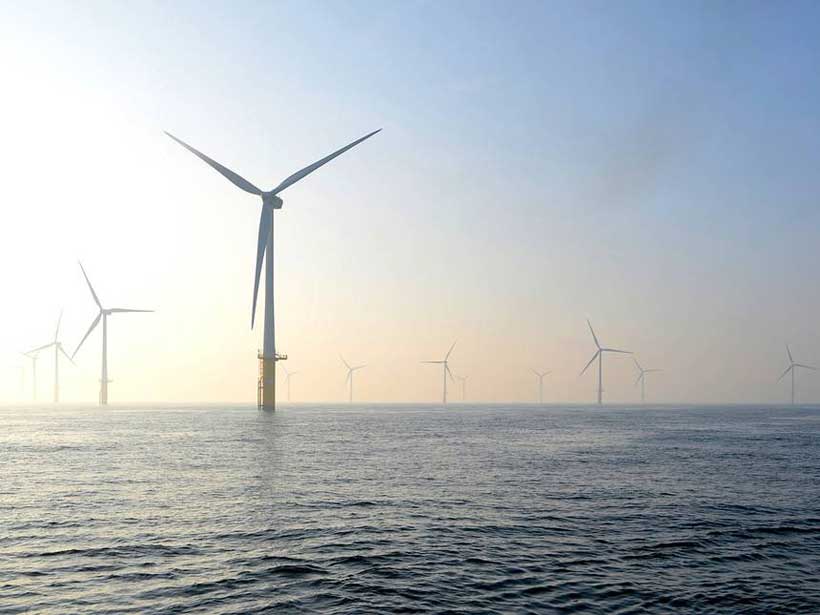 A host of countries have recently announced major commitments to significantly cut their carbon emissions, promising to reach "net zero" in the coming years. The term is becoming a global rallying cry, frequently cited as a necessary step to successfully beat back climate change, and the devastation it is causing.
What is net zero and why is it important?
Put simply, net zero means we are not adding new emissions to the atmosphere. Emissions will continue, but will be balanced by absorbing an equivalent amount from the atmosphere.
Practically every country has joined the Paris Agreement on climate change, which calls for keeping the global temperature to 1.5°C above pre-industrial era levels. If we continue to pump out the emissions that cause climate change, however, temperatures will continue to rise well beyond 1.5, to levels that threaten the lives and livelihoods of people everywhere.
This is why a growing number of countries are making commitments to achieve carbon neutrality, or "net zero" emissions within the next few decades. It's a big task, requiring ambitious actions starting right now.
Net zero by 2050 is the goal. But countries also need to demonstrate how they will get there. Efforts to reach net-zero must be complemented with adaptation and resilience measures, and the mobilization of climate financing for developing countries.
So how can the world move toward net zero?
The good news is that the technology exists to reach net zero – and it is affordable.
A key element is powering economies with clean energy, replacing polluting coal – and gas and oil-fired power stations – with renewable energy sources, such as wind or solar farms. This would dramatically reduce carbon emissions. Plus, renewable energy is now not only cleaner, but often cheaper than fossil fuels.
A wholesale switch to electric transport, powered by renewable energy, would also play a huge role in lowering emissions, with the added bonus of slashing air pollution in the world's major cities. Electric vehicles are rapidly becoming cheaper and more efficient, and many countries, including those committed to net zero, have proposed plans to phase out the sale of fossil-fuel powered cars.
Other harmful emissions come from agriculture (livestock produce significant levels of methane, a greenhouse gas). These could be reduced drastically if we eat less meat and more plant-based foods. Here again, the signs are promising, such as the rising popularity of "plant-based meats" now being sold in major international fast-food chains.
What will happen to remaining emissions?
Reducing emissions is extremely important. To get to net zero, we also need to find ways to remove carbon from the atmosphere. Here again, solutions are at hand. The most important have existed in nature for thousands of years.
These "nature-based solutions" include forests, peatbogs, mangroves, soil and even underground seaweed forests, which are all highly efficient at absorbing carbon. This is why huge efforts are being made around the world to save forests, plant trees, and rehabilitate peat and mangrove areas, as well as to improve farming techniques.
Who is responsible for getting to net zero?
We are all responsible as individuals, in terms of changing our habits and living in a way which is more sustainable, and which does less harm to the planet, making the kind of lifestyle changes which are highlighted in the UN's Act Now campaign.
The private sector also needs to get in on the act and it is doing so through the UN Global Compact, which helps businesses to align with the UN's environmental and societal goals.
It's clear, however, that the main driving force for change will be made at a national government level, such as through legislation and regulations to reduce emissions.
Many governments are now moving in the right direction. By early 2021, countries representing more than 65 per cent of global carbon dioxide emissions and more than 70 per cent of the world economy, will have made ambitious commitments to carbon neutrality. 
The European Union, Japan and the Republic of Korea, together with more than 110 other countries, have pledged carbon neutrality by 2050; China says it will do so before 2060.
Are these commitments any more than just political statements?
These commitments are important signals of good intentions to reach the goal, but must be backed by rapid and ambitious action. One important step is to provide detailed plans for action in nationally determined contributions or NDCs. These define targets and actions to reduce emissions within the next 5 to 10 years. They are critical to guide the right investments and attract enough finance.
So far, 186 parties to the Paris Agreement have developed NDCs. This year, they are expected to submit new or updated plans demonstrating higher ambition and action. Click here to see the NDC registry.
Is net zero realistic?
Yes! Especially if every country, city, financial institution and company adopts realistic plans for transitioning to net zero emissions by 2050.
The COVID-19 pandemic recovery could be an important and positive turning point. When economic stimulus packages kick in, there will be a genuine opportunity to promote renewable energy investments, smart buildings, green and public transport, and a whole range of other interventions that will help to slow climate change.
But not all countries are in the same position to affect change, are they?
That's absolutely true. Major emitters, such as the G20 countries, which generate 80 per cent of carbon emissions, in particular, need to significantly increase their present levels of ambition and action.
Also, keep in mind that far greater efforts are needed to build resilience in vulnerable countries and for the most vulnerable people; they do the least to cause
climate change but bear the worst impacts. Resilience and adaptation action do not get the funding they need, however.
Even as they pursue net zero, developed countries must deliver on their commitment to provide $100 billion dollars a year for mitigation, adaptation and resilience in developing countries.
CEOs to G7 and World Leaders: Support "Bold" Net-Zero Commitments
Over 70 CEOs said they stand ready to work with public sector leaders around the world to reduce emissions. Members of the Alliance of CEO Climate Leaders signed an Open Letter championing public-private cooperation ahead of the G7 summit in order to supercharge net-zero commitments, polices and actions.
The signatories are looking for governments to accelerate the transition to net-zero before COP26 in order to accelerate even more action from the private sector. The letter emphasizes public-private collaboration as vital and welcomes transformative policy change.
"It is an important and significant move for this many CEOs to put their names forward for deeper collective collaboration," said Dominic Waughray, Managing Director, World Economic Forum. "It sends a clear signal to policy-makers that many global business leaders are ready to make the transition to a net-zero future. As we move towards COP26, public-private collaboration will be key to unlocking investment, setting more ambitious targets to reduce emissions, and turning this ambition into action."
The Alliance of CEO Climate Leaders is the only CEO-led community open to all companies worldwide that want to make clear commitments and work to transition to net-zero. Members believe the private sector has a responsibility to actively engage in global efforts to reduce greenhouse gas emissions and to help lead the global transition to a low-carbon, climate-resilient economy. The World Economic Forum hosts the alliance.
The full text of the Open Letter and the list of signatories can be found here on the here on the Forum's Agenda news site.
Recreate, Re-imagine, Restore!
Leaders in global politics, science, communities, religion and culture joined hands today to officially kick off the UN Decade on Ecosystem Restoration – a rallying call for the protection and revival of millions of hectares of ecosystems all around the world for the benefit of people and nature.
Led by the UN Environment Programme (UNEP) and the Food and Agriculture Organization of the UN (FAO), the Decade on Restoration – which runs from 2021 to 2030 – was proclaimed by the United Nations General Assembly in a 2019 resolution.
The launch took the form of a high-level virtual gala with the participation, alongside the heads of UNEP and FAO and UN Secretary-General António Guterres, of Imran Khan, the Prime Minister of Pakistan, which hosts World Environment Day on 5 June this year; Pope Francis; Félix-Antoine Tshisekedi Tshilombo, President of the Democratic Republic of Congo and Chair of the African Union; German Chancellor Angela Merkel; and Prime Minister of Barbados, Mia Mottley. Among the global figures who spoke were UN Messenger of Peace Jane Goodall and other goodwill ambassadors, advocates, youth representatives, scientists and CEOs.
"By restoring ecosystems, we can drive a transformation that will contribute to the achievement of all the Sustainable Development Goals. The task is monumental. We need to replant and protect our forests. We need to clean up our rivers and seas. And we need to green our cities," the UN Secretary-General said in his message. "Accomplishing these things will not only safeguard the planet's resources. It will create millions of new jobs by 2030, generate returns of over $7 trillion dollars every year and help eliminate poverty and hunger."
The FAO Director-General QU Dongyu, noting that the increasing pressure on the world's natural resources is affecting the well-being of 40 percent of the global population, called for a change of mindset.
"Business as usual is not an option!" he underscored. "We need to prevent, halt and reverse the degradation of ecosystems worldwide, including our farmlands and forests; our rivers and oceans. More efficient, inclusive, resilient and sustainable agri-food systems can help restore ecosystems and safeguard sustainable food production, leaving no one behind," he added.
"We must use this moment in history to launch a massive global movement to save our terrestrial and marine ecosystems even as we continue to decarbonize. Everyone has a 'to-do' here," said UNEP Executive Director Inger Andersen. "Governments must ensure COVID-19 stimulus packages contribute to a sustainable and equitable recovery from the pandemic. Businesses and the financial sector must reform operations and financial flows so that they restore the natural world. And as individuals and consumers, it is time rethink choices, demand deforestation-free products and vote for sustainability in the polling booths."
"Restoring the nature we have damaged means, in the first place, restoring ourselves," said Pope Francis in a video message relayed by Cardinal Pietro Parolin, Secretary of State. "We welcome this United Nations Decade on Ecosystem Restoration, let us be compassionate, creative and courageous. May we take our proper place as a 'Restoration Generation.'"
The Decade aims to inspire and support governments, multilateral organizations, civil society, private sector companies, youth, women's groups, indigenous peoples, farmers, local communities and individuals globally, to collaborate, develop and catalyse restoration initiatives across the world. The effort will involve a raft of activities. They range from redirecting fiscal incentives and financial flows to promote restoration to undertaking research on restoration in terrestrial and marine environments, building the technical capacity of restoration practitioners globally and monitoring global progress on restoration.
The Decade aims to mobilize hundreds of millions of people to restore nature and foster a global restoration culture in which restoration initiatives are scaled up across the planet.
"The world has no choice but to go on a nature positive pathway which will not only boost the economy but also protect the environment," said Imran Khan, Prime Minister of Pakistan, whose country in 2019 embarked on an ambitious plan to plant 10 billion trees.
Welcoming the launch of the UN Decade, Felix-Antoine Tshisekedi Tshilombo, President of the Democratic Republic of Congo and Chair of the African Union, noted that the African continent had made multiple commitments through several regional Declarations, pledges, Calls to Action and pilot activities, but there was a need to mobilize the necessary resources and expertise to lead large-scale implementation.
"The restoration of terrestrial, marine and freshwater ecosystems should be undertaken in such a way as to avoid creating land conflicts or conflicts of use," he added. "It must therefore be part of visionary spatial planning processes that take into account inter-sectoral trade-offs, respecting land and resource tenure rights of local communities and other vulnerable social groups."
In her message, German Chancellor Angela Merkel said: "We have to do more to protect and restore natural habitats – and we have to do it now, not some time in the future."
"We have to ensure now that forests, which we need not least to regulate our climate, are protected and replenished," she added.
The Chancellor also announced that Germany would be the first country to provide funding – 14 million Euro – to the Multi-Partner Trust Fund for the Decade on Ecosystem Restoration.
The launch of the Decade on Ecosystem Restoration today leads into World Environment Day on 5 June, the United Nations' flagship day for promoting worldwide awareness and action for the environment. Held under the theme of ecosystem restoration, this year's World Environment Day is hosted by Pakistan, which will mark the day and the start of the UN Decade with an event taking place in Islamabad and officiated by Prime Minister Imran Khan with the participation from a host of dignitaries from around the world including UNEP Executive Director Inger Andersen and senior officials from FAO, UN-Habitat and UNDP, as well as senior officials from countries including Germany and Saudi Arabia.
World Environment Day boosts growing global movement to restore damaged ecosystems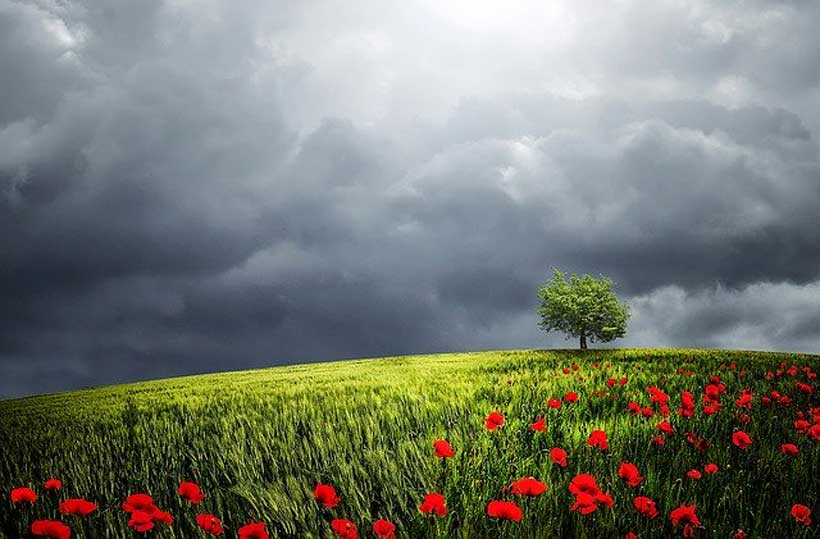 Individuals, communities, civil society, businesses and governments around the world today marked World Environment Day – with official celebrations held in Islamabad – by making commitments and calling for action to restore millions of hectares of ecosystems all around the world for the benefit of people and nature.
Hosted by Pakistan in partnership with the UN Environment Programme (UNEP), this year's World Environment Day served as the formal launch of the UN Decade on Ecosystem Restoration (2021-2030). Led by Pakistan's Prime Minister Imran Khan, speakers at the event – including British Prime Minister Boris Johnson, China's President Xi Jinping, UN Secretary-General António Guterres, heads of UN agencies and government ministers – stressed the importance of restoration in global efforts to mitigate climate change and promote sustainable development.
"The degradation of the natural world is already undermining the well-being of 3.2 billion people – or 40 per cent of humanity. Luckily, the Earth is resilient. But she needs our help. We still have time to reverse the damage we have done," the UN Secretary-General said. "That is why, on this World Environment Day, we are launching the United Nations Decade on Ecosystem Restoration. This global movement will bring together governments, businesses, civil society and private citizens in an unprecedented effort to heal the Earth. By restoring ecosystems, we can drive a transformation that will contribute to the achievement of all the Sustainable Development Goals."
The UN Decade aims to inspire and support governments, UN agencies, civil society, private sector companies, youth, women's groups, indigenous peoples, farmers, local communities and individuals globally, to collaborate, develop and catalyse restoration initiatives across the world. The Decade aims to mobilize hundreds of millions of people to restore nature and foster a global restoration culture in which restoration initiatives are scaled up across the planet.
"This is an opportunity for the world – these next 10 years, the world has to correct its course. It's a clash between our greed on the one side and humanity on the other; there needs to be a balance between the two," said Prime Minister Khan. "When this balance is disturbed and consumerism, consumption and greed reach such a level, this always leads to disastrous consequences for humanity."
"If we don't care for our environment, and our ecosystems, it will have severe consequences for the humanity and we will have to pay a big price for this," he added.
Pakistan has embarked on an ambitious effort to expand and restore its forests as part of its 10 billion-tree drive, recently planting its billionth tree; the country has also pledged to restore about 1 million hectares of degraded lands across the country by 2023 as part of the Bonn Challenge. In addition, Pakistan recently launched its first green bond, seeking $500 million for environmentally friendly projects to enhance the clean energy share in the country's power sector.
"Restoring ecosystems is a remarkable solution. It slows climate change, brings back lost biodiversity, creates productive land for agriculture, provides jobs and restores nature's buffers against zoonotic diseases and pandemics," said Inger Andersen, Executive Director of UNEP.
"If we work hard in four areas – to get finance flows in tune with nature; to protect those that manage land; to make our cities green; and to restore the blue planet – we will heal nature and make everybody's lives better," she added.
Other major commitments announced around World Environment Day and the UN Decade include over £8 million in new funding from the UK to protect rare wildlife and vulnerable habitats across the globe; a 8.5 million Euro commitment by Dove and Conservation International to protect and restore 20,000 hectares of forest – the equivalent of 3 million trees – in North Sumatra, Indonesia; a pledge by E.ON, Europe's largest operator of energy distribution networks, to create biotopes under 13,000 kilometers of high-voltage lines in forest areas; 3 million Euro from Finland to support the launch of, and regional action in developing countries under the UN Decade, and an announcement by Germany that it would be the first country to provide funding – 14 million Euro – to the Multi-Partner Trust Fund for the Decade on Ecosystem Restoration.
Away from Islamabad, World Environment Day events and initiatives took place across the world, including a virtual concert featuring Patti Smith, the Dave Matthews Band, Michael Stipe and other international artists; the world premiere of Is It Too Much to Ask, a song by DJ Don Diablo for #GenerationRestoration; a virtual Ecosystem Restoration Classroom, a new initiative to take young South African learners – and others – on a journey across three unique landscapes threatened by human development; fireside chats with youth organisations and more.
In collaboration with TikTok, UNEP also challenged users on the content platform to share their ecosystem restoration action using the #GenerationRestoration hashtag. Videos with the hashtag have been viewed over 40 million times, with contributions from influencers including UNEP Goodwill Ambassadors Alex Rendell and Antoinette Taus.
UNEP Goodwill Ambassadors Gisele Bündchen, Formula E driver Lucas De Grassi and Dia Mirza also lent their support to the Day on social media, while young artists such as US poet Jordan Sanchez and Indian sand artist Sudarsan Pattnaik also created imaginative pieces to highlight the urgent need for restoration.