Only So Much We Can Do: State Identity and Citizen Diplomacy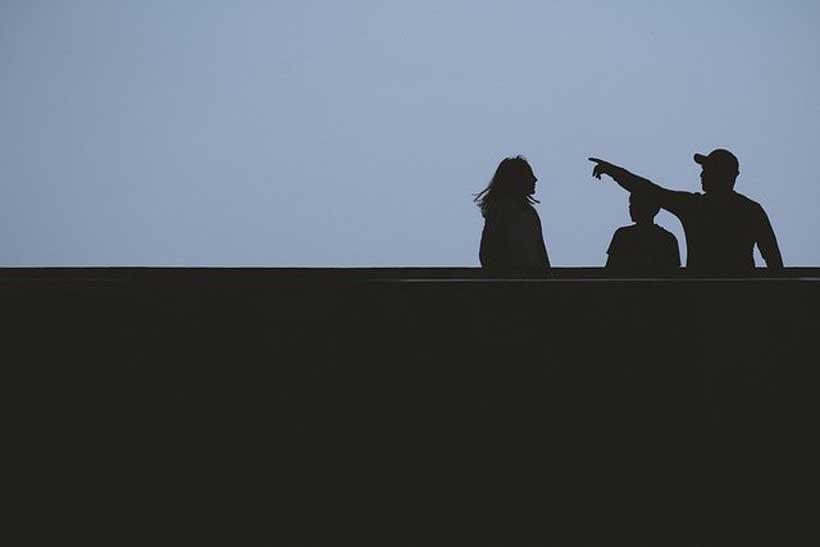 Online discussion on the interconnection between state images and civic initiatives in the area of foreign policy
Call for participants
While identity and image are not the same, both are constructed and promoted by certain groups in the name of their respective interests. For citizens who have little chance to influence foreign policy decision-making, owing to the nature of the state and other basic societal limitations, they understandably do not place a high priority on this in the first place. Consequently, the distinction between identity and image is obfuscated for many.
We invite rising scholars from student circles, along with senior researchers and practitioners interested in making a contribution, to submit a brief description of a presentation on one of the topics listed below. Selected candidates will be asked to deliver a 15-minute talk on the appointed date.
Key details
Estimated date: January 31, 2021
Approximate duration: 3 hours
Selection criteria: Citizenship: any Age: 20-35 years
Written piece: relevance and proper formatting
List of topics
Citizen diplomacy: origin and conceptual boundaries
Correlation between the nature of political regimes and the emergence of grassroots diplomacy projects
Addressing perception problems: how can citizens engage and what are their goals?
Putting the state in question: is there a need for systemic reforms or attempts at bottom-up democratization in foreign policy?
Citizen diplomacy in conflict resolution, mediation, and settlement: case studies
Youth in a post-COVID world: advocates of globalization or proponents of regionalization? The role of WHO. Can it be replaced by other forms of cross-national medical exchange? States apart: the limits of interjurisdictional cooperation on a societal level
Civil engagement in economic diplomacy. Tensions between the state, corporate and workers'interests
Note. This list should be used for guidance; further suggestions are encouraged. You are welcome to bring in any titles closely related to the general theme as well as to submit issue specific proposals.
Practical requirements
Deadline: December 13, 2020
Outline: introduction to the topic; detalization of the talk (3-5 points); contemporary significance
Length: 600-1000 words
Kindly forward your submission in PDF format to reasonanceforum@gmail.com by December 13 at the latest. Include your full name, date of birth, citizenship and affiliation in the email. We would appreciate it if you also share your motivation to become a participant.
COVID 'vaccine hoarding' putting Africa at risk
Africa is in danger of being left behind in the rollout of COVID-19 vaccines as countries in other regions strike bilateral deals, thus driving up prices, the World Health Organization (WHO) warned on Thursday.
Although vaccines have been administered in 50 wealthier nations, Guinea is the sole low-income country on the continent to receive doses, with only 25 people being inoculated so far. Meanwhile, Seychelles is the only African country to start a national vaccination campaign.
'We first, not me first'
"We first, not me first, is the only way to end the pandemic. Vaccine hoarding will only prolong the ordeal and delay Africa's recovery. It is deeply unjust that the most vulnerable Africans are forced to wait for vaccines while lower-risk groups in rich countries are made safe", said Dr Matshidiso Moeti, WHO Regional Director for Africa.
"Health workers and vulnerable people in Africa need urgent access to safe and effective COVID-19 vaccines."
An international coalition known as the COVAX Facility was established to ensure all countries will have equal access to any vaccines against the new coronavirus disease.
It is co-led by the Coalition for Epidemic Preparedness Innovations (CEPI), Gavi, the Vaccine Alliance, and WHO.
The COVAX Facility has secured two billion doses of vaccine from five producers, with options for over one billion more. Delivery is set to begin soon, according to Thabani Maphosa, Managing Director, Country Programmes at GAVI.
"This massive international undertaking has been made possible thanks to donations, work towards dose-sharing deals and deals with manufacturers that have brought us to almost two billion doses secured. We look forward to rollout in the coming weeks", he said.
Vaccination commitment
COVAX has committed to vaccinating at least 20 per cent of the population in Africa by the end of this year.
Priority will be given to health workers and other vulnerable groups, such as older persons and those with pre-existing health conditions.
An initial 30 million vaccine doses are expected to begin arriving in countries by March. Overall, a maximum of 600 million doses will be disbursed, based on two doses per person.
WHO said timelines and quantities could change, for example if vaccines fail to meet regulatory approval or due to challenges related to production, delivery and funding.
Strengthening Indonesia's Fiscal Resilience to Natural Disasters and Health-Related Shocks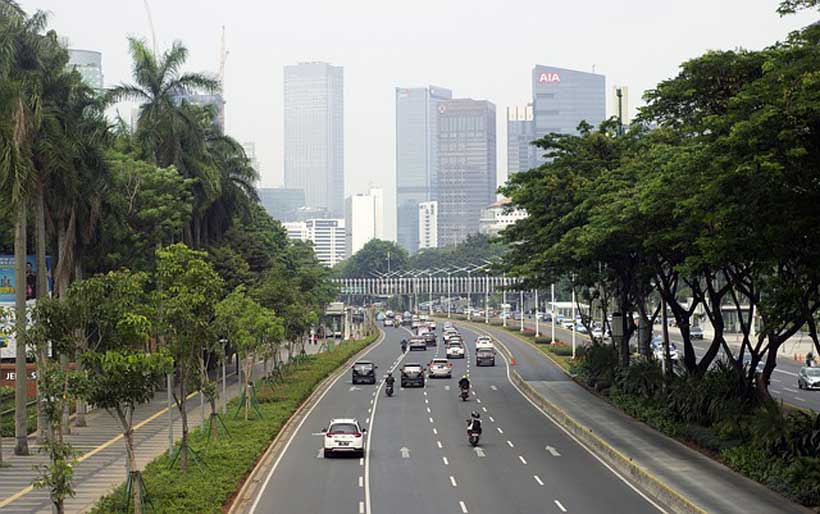 The World Bank's Board of Executive Directors today approved a $500 million loan to strengthen Indonesia's financial and fiscal resilience. The loan will help the country build and strengthen its financial response to natural disasters, climate risks, and health-related shocks.
Such shocks and disasters have become a constant threat to Indonesia's development progress. From 2014 to 2018, the central government spent between US$90 million and US$500 million annually on disaster response and recovery, while local governments spent an estimated additional $250 million over the same period.
The cost of disasters is expected to increase further due to climate change and urban growth, adding to the burden on public spending. The needs are particularly acute now, with Indonesia experiencing multiple financial, fiscal, and social impacts due to the COVID-19 pandemic.
"Financial preparedness for disasters, climate shocks, and health crises such as COVID-19 is increasingly important for Indonesia. This support will help the government deliver a more targeted and timely response, reducing the impact of disasters and helping to protect Indonesia's development progress," said Sri Mulyani Indrawati, Minister of Finance of the Republic of Indonesia.
Planning an effective financial response after disasters and climate shocks helps to protect the budget and ultimately the population. By reducing the impacts of disasters, such planning can help protect the poor and vulnerable who often bear the brunt of disasters as they tend to live in hazard areas, lack access to basic services, and have limited access to financial resources to cope with the aftermath.
The new project will support the Government's National Disaster Risk Finance and Insurance Strategy by strengthening Indonesia's fiscal and financial resilience through a Pooling Fund for Disasters. This fund will become the central mechanism through which post-disaster financing can flow from different sources. The fund will look to leverage domestic and international insurance markets to provide financial capacity to backstop the fund.
The project will also help ensure effective and transparent flow of the funds to relevant government agencies, including budget tracking on disaster-related expenditures, faster social assistance payments for victims of disasters, and improved preparedness planning for health shocks. Central and local government agencies will receive additional, faster, and more effective financial support after a disaster.
"The improved availability and flow of funds will ultimately support the population of Indonesia who will benefit from faster and better targeted response to disaster and health shocks. This will particularly benefit the poorest and most vulnerable, who are most affected by delayed disaster response and often lose their livelihoods and incomes, which keeps them in poverty," said Satu Kahkonen, World Bank Country Director for Indonesia and Timor-Leste.
The project is supported by a $14 million grant from the Global Risk Financing Facility (GRiF) to assist building technical capacity, environmental and social management systems, bring new technology to the management of the Pooling Fund, and invest in evaluations and learning, including how to best serve the most vulnerable groups. Supported by a Multi-Donor Trust Fund with over $200 million from Germany and the United Kingdom, GRiF provides grants and technical expertise to help developing countries safeguard progress and recover more quickly from the financial impacts of climate shocks, disasters, and crises.
World Bank Helps Bangladesh Provide Education and Skills Training to Poor Children
The government of Bangladesh today signed a $6.5 million financing agreement with the World Bank to enable around 39,000 slum children complete primary education as well as provide pre-vocational training to 8,500 school-dropped out youths in Cox's Bazar.
This additional financing to the Second Reaching Out of School Children (ROSC II) Project will support poor children aged between 8- to 14-years in eight city corporations to complete primary education cycle. This will also help vulnerable out-of-school local youth and adolescents in Cox's Bazar to complete three-month courses in pre-vocational and enterprise development training.
"The pandemic has disproportionately impacted the education of children from poorer households," said Mercy Tembon, World Bank Country Director for Bangladesh and Bhutan. "The additional financing will help the slum children and the vulnerable youths build the foundations for better opportunities."
"Bangladesh government is committed to ensuring education for all. Today, almost all children in Bangladesh step into a school," said Fatima Yasmin, Secretary, Economic Relations Division, Government of Bangladesh.
About 690,000 children—almost half of them are girls—studied in the learning centers, known as Ananda Schools. The project has set up around 1,300 Learning Centres in slums of 8 city corporations, including Dhaka, where about 48,000 children are enrolled. At Ananda Schools, a single class teacher teaches the students until they are ready for the Grade 5 examination, allowing the poor children to proceed to the secondary schools.
Since 2019, the ROSC II project expanded its coverage to provide learning opportunities and psycho-social support to about 350,000 Rohingya children in Teknaf and Ukhia Upazilla in Cox's Bazar. Further, 16,500 Bangladeshi youths have received skills training and job placement support.
The agreement was signed by Fatima Yasmin and Mercy Tembon on behalf of the Government and the World Bank, respectively.
The credit from the World Bank's International Development Association, has a 30-year term, including a five-year grace period. The World Bank was among the first development partners to support Bangladesh following its independence. Since then, the World Bank has committed more than $33.5 billion in grants, interest-free, and concessional credits to the country.