Only So Much We Can Do: State Identity and Citizen Diplomacy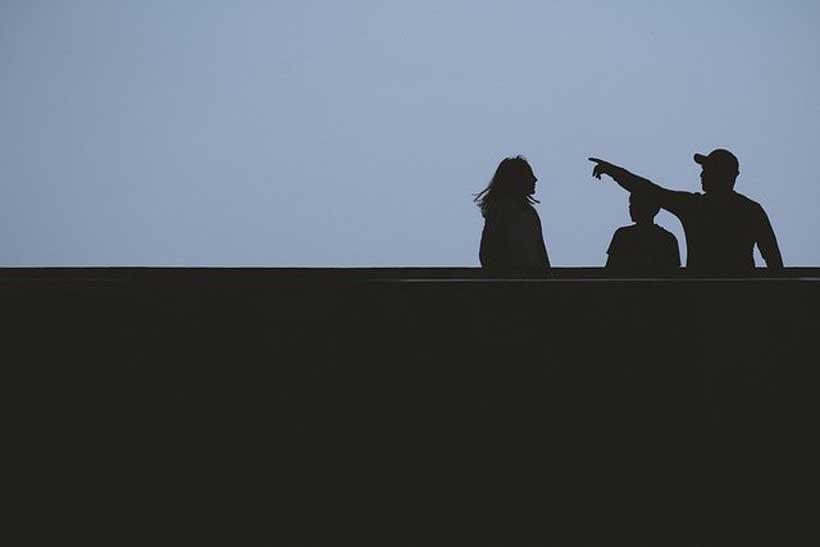 Online discussion on the interconnection between state images and civic initiatives in the area of foreign policy
Call for participants
While identity and image are not the same, both are constructed and promoted by certain groups in the name of their respective interests. For citizens who have little chance to influence foreign policy decision-making, owing to the nature of the state and other basic societal limitations, they understandably do not place a high priority on this in the first place. Consequently, the distinction between identity and image is obfuscated for many.
We invite rising scholars from student circles, along with senior researchers and practitioners interested in making a contribution, to submit a brief description of a presentation on one of the topics listed below. Selected candidates will be asked to deliver a 15-minute talk on the appointed date.
Key details
Estimated date: January 31, 2021
Approximate duration: 3 hours
Selection criteria: Citizenship: any Age: 20-35 years
Written piece: relevance and proper formatting
List of topics
Citizen diplomacy: origin and conceptual boundaries
Correlation between the nature of political regimes and the emergence of grassroots diplomacy projects
Addressing perception problems: how can citizens engage and what are their goals?
Putting the state in question: is there a need for systemic reforms or attempts at bottom-up democratization in foreign policy?
Citizen diplomacy in conflict resolution, mediation, and settlement: case studies
Youth in a post-COVID world: advocates of globalization or proponents of regionalization? The role of WHO. Can it be replaced by other forms of cross-national medical exchange? States apart: the limits of interjurisdictional cooperation on a societal level
Civil engagement in economic diplomacy. Tensions between the state, corporate and workers'interests
Note. This list should be used for guidance; further suggestions are encouraged. You are welcome to bring in any titles closely related to the general theme as well as to submit issue specific proposals.
Practical requirements
Deadline: December 13, 2020
Outline: introduction to the topic; detalization of the talk (3-5 points); contemporary significance
Length: 600-1000 words
Kindly forward your submission in PDF format to reasonanceforum@gmail.com by December 13 at the latest. Include your full name, date of birth, citizenship and affiliation in the email. We would appreciate it if you also share your motivation to become a participant.
Landmark G7 agreement pledges 870 million COVID-19 vaccine doses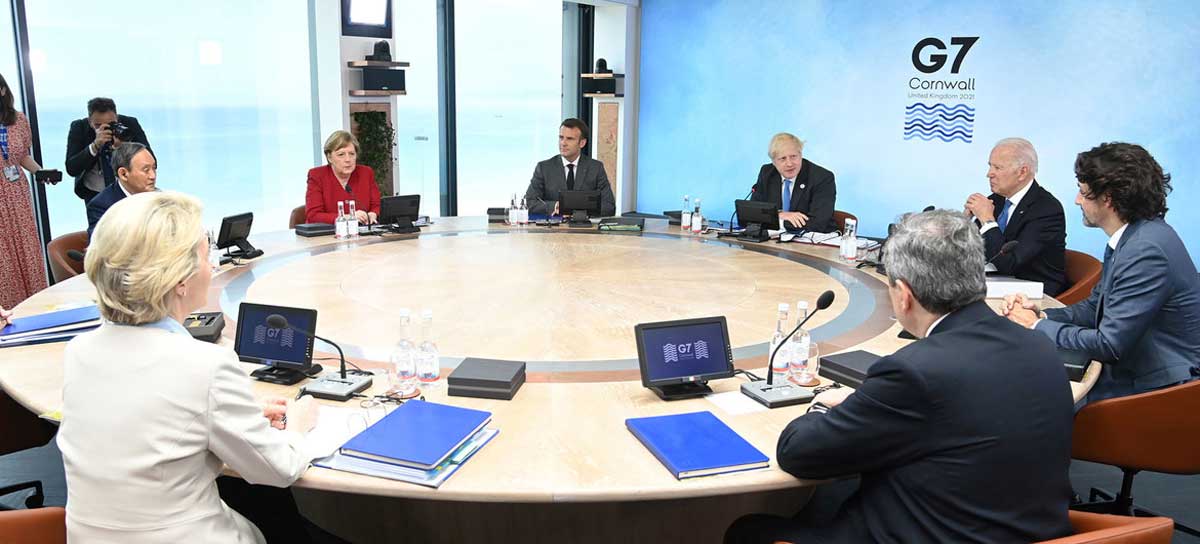 A senior UN official welcomed on Sunday, the Group of Seven (G7) leading industrialized nations' commitment to immediately share at least 870 million doses of COVID-19 vaccines, supporting global access and helping to end the acute phase of the pandemic.
"Equitable access to COVID-19 vaccines represents the clearest pathway out of this pandemic for all of us — children included, and commitments announced by G7 members…are an important step in this direction", the Executive Director of the UN Children's Fund (UNICEF), Henrietta Fore, said in a statement.
Building on the momentum of the G20 Global Health Summit and the Gavi COVAX AMC Summit, in a landmark agreement at the G7 Summit – underway in Cornwall, United Kingdom – the global leaders made the pledge, with the aim of delivering at least half by the end of 2021
Secretary-General António Guterres had previously said that despite "unequal and very unfair" access to inoculations, "it is in the interest of everybody that everybody gets vaccinated sooner rather than later".
The G-7 leaders also reaffirmed their support for the UN-led equitable vaccine distribution initiative COVAX, calling it "the primary route for providing vaccines to the poorest countries".
Prompt action, please
The COVAX alliance, meanwhile, welcomed the G7's commitment, including their continued support for exporting in significant proportions and for promoting voluntary licensing and not-for-profit global production.
The partners look forward to "seeing doses flowing to countries" as soon as possible.
COVAX will work with the G7 and other countries that have stepped up to share doses as rapidly and equitably as possible to help address short-term supply constraints currently impacting the global response to COVID-19 and minimize the prospect of future deadly variants.
"We have reached a grim milestone in this pandemic: There are already more dead from COVID-19 in 2021 than in all of last year", lamented Ms. Fore. "Without urgent action, this devastation will continue".
Aligning interests
Noting the need for a "ramp up", in both the amount and pace of supply, the top UNICEF official attested that when it comes to ending the COVID-19 pandemic, "our best interests and our best natures align. This crisis will not be over until it is over for everyone."
The Director General of the World Health Organization (WHO), Tedros Adhanom Ghebreyesus, underscored that many countries are facing a surge in cases, without vaccines.
"We are in the race of our lives, but it's not a fair race, and most countries have barely left the starting line", he said.
While grateful for the generous announcements of vaccine donations, he stressed, that "we need more, and we need them faster".
Time of the essence
As many high-income countries begin to contemplate post-vaccination life, the future in low-income countries appears quite bleak.
"We are particularly worried about the surges in South America, Asia and Africa", said the UNICEF chief.
Moreover, as the pandemic rages, the virus mutates and produces new variants that could potentially threaten the vaccinated and unvaccinated alike.
"Donating doses now is smart policy that speaks to our collective best interests", she continued, adding that in addition to vaccine pledges, "distribution and readiness need clear timelines" as to when they will be available, particularly in countries with poor health infrastructure.
"The COVID-19 pandemic has upended the lives of children, affecting every aspect of their lives: their health, education, protection and future prosperity. Now, more than ever, what we do today will have significant and lasting impact on our collective tomorrows. There is no time to waste", she concluded.
Explanations
The G7 is made up of Canada, France, Germany, Japan, Italy, UK and United States.
COVAX was set up by WHO, GAVI the vaccine alliance and the Coalition for Epidemic Preparedness Innovations (CEPI). It is part of the Access to COVID-19 Tools (ACT) Accelerator to equitably provide COVID-19 diagnostics, treatments and vaccines to all people globally, regardless of their wealth.
Kenya Receives $750 million Boost for COVID-19 Recovery Efforts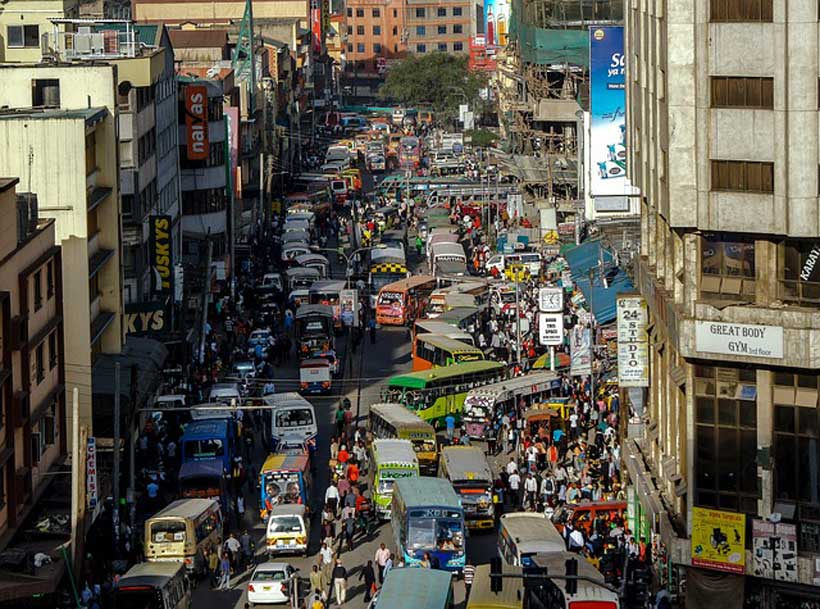 To reinforce Kenya's resilient, inclusive and green economic recovery from the COVID-19 crisis, the World Bank approved $750 million in development policy financing to support policy reforms that will strengthen transparency and accountability in public procurement and promote efficient public investment spending.
This development policy operation supports measures to improve medium-term fiscal and debt sustainability through greater transparency and efficiency in government spending, building on ongoing World Bank support to enhance public finance management systems. The operation provides for the establishment of an electronic procurement platform for the public sector that seeks to make government purchases of goods and services transparent. This will help increase accountability in public spending and reduce opportunities for corruption. The support also strengthens public investment management by seeking cost-savings and applying rigorous selection and monitoring and evaluation criteria to all projects. Both measures are expected to yield fiscal savings of up to $2.6 billion.
"The operation prioritizes reforms in hard hit sectors, such as healthcare, education, and energy, which have been made urgent by the impacts of the COVID-19 crisis," said Keith Hansen, World Bank Country Director for Kenya. "In recognition of the severity of the crisis and need for a comprehensive response, we are supporting the government's post-COVID-19 Economic Recovery Strategy, which is designed to mitigate the adverse socioeconomic effects of the pandemic and accelerate economic recovery and attain higher and sustained economic growth."
The policy operation also prioritizes energy sector reforms to improve electricity access and ensure that Kenyans benefit from least-cost, clean energy sources. Further, the new policy framework will help strengthen Kenya Power and Lighting Company's (KPLC's) finances with a new competitive pricing regime.
Kenyans will also benefit from better healthcare and disease prevention, especially for the poorest and most vulnerable households, through National Hospital Insurance Fund (NHIF) governance reforms and the establishment of the Kenya Center for Disease Control (KCDC) to strengthen disease prevention, detection, and response. Reforms will further seek to provide Kenyans with more equitable access to higher education, through a performance-based funding method to reduce the imbalances and inefficiencies created by the existing funding model for universities.
"Stabilizing the debt trajectory and reducing high debt costs is a top priority," said Alex Sienaert, Senior Economist and Task Team Leader, World Bank Kenya. "This policy operation supports measures to reduce the budget deficit over time, such as by making public spending more efficient, whilst minimizing debt costs by helping to meet the government's current financing requirements on concessional terms."
DPOs are used by the World Bank to support a country's policy and institutional reform agenda to help to accelerate inclusive growth and poverty reduction. The negative impacts of the COVID-19 crisis have made reforms that improve governance and service delivery, including those covered by this operation for Kenya, even more critical because they create better conditions for Kenya to inclusively and sustainably recover from it. Financing provided by the World Bank is offered on concessional terms, making it significantly lower than commercial loans. The total annual interest and service cost of the Kenya DPO is 3.1%.
* The World Bank's International Development Association (IDA), established in 1960, helps the world's poorest countries by providing grants and low to zero-interest loans for projects and programs that boost economic growth, reduce poverty, and improve poor people's lives. IDA is one of the largest sources of assistance for the world's 76 poorest countries, 39 of which are in Africa. Resources from IDA bring positive change to the 1.6 billion people who live in IDA countries. Since 1960, IDA has supported development work in 113 countries. Annual commitments have averaged about $21 billion over the last three years, with about 61 percent going to Africa.
World Bank Supports Croatia's Firms Hit by COVID-19 Pandemic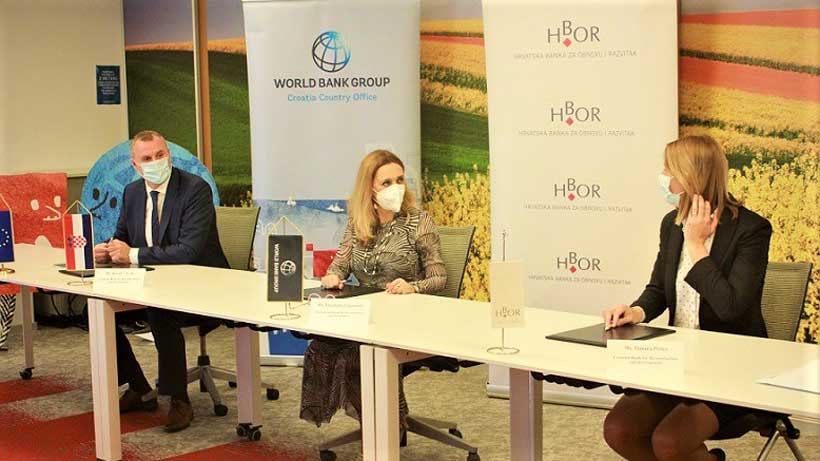 Tamara Perko, President of the Management Board of the Croatian Bank for Reconstruction and Development (HBOR) and Elisabetta Capannelli, World Bank Country Manager for Croatia, signed a Loan Agreement for the HEAL Croatia Project (Helping Enterprises Access Liquidity) in the amount of EUR 200 million (US$242 million equivalent). The Croatian Deputy Prime Minister and Minister of Finance, Zdravko Marić also signed a Guarantee Agreement with the Bank for the Loan. The HEAL Croatia Project will provide liquidity and financial restructuring to firms that have been hit by the COVID-19 pandemic and by the two devastating earthquakes of 2020 and will support an inclusive and resilient recovery.
The COVID-19 crisis has caused a sharp decline in the economic activity of Croatian businesses and has had a profound effect on jobs and livelihoods. The pandemic disrupted firms' production and reduced the demand for their goods and services, while the financial sector tightened lending to companies, due to rising credit risk. The crisis also exacerbated Croatia's regional disparities and reduced credit access for young firms and for firms owned and managed by women.
To mitigate such negative effects, the HEAL Project will increase access to finance to firms focused on export, both small and medium enterprises (firms employing fewer than 250 people) and mid-caps firms (employing from 250 to 3000 people), as well as for firms from less developed regions of Croatia, and firms owned or managed by women. It will also increase access for young enterprises (operating less than five years). The Project will support HBOR's continued development through improved business processes, strengthened sustainability and climate change resilience, and use of EU funds.
"The loan being signed today represents a continuation of the significant support provided by the World Bank to the Republic of Croatia since the beginning of the crisis in 2020, which is reflected in operations worth a total of EUR 760 million (including HEAL). With this project, we are contributing to the further recovery of Croatia's private sector, following the existing measures of the Government of the Republic of Croatia adopted in the context of the COVID-19 pandemic, post-earthquake reconstruction and creating foundations for future sustainability and resilience," said Zdravko Marić, Deputy Prime Minister and Minister of Finance of the Republic of Croatia.
"Terms and conditions granted by the World Bank will provide us an additional source of finance for granting further favorable loans to our entrepreneurs. We are pleased that the World Bank has recognized the significance of financing entrepreneur groups whose importance has also been recognized in HBOR's five-year strategy. Exporters and entrepreneurs in underdeveloped areas are among them. In addition to granting favorable financing terms, the World Bank will support us in improving our Environmental and Social Management System. This will be important as HBOR's activities in the coming period will be particularly committed to building more capacity for supporting sustainable projects and inclusive growth," stated Tamara Perko, President of the Management Board of HBOR.
"We look forward to a smooth and quick implementation of the HEAL Croatia project which will help preserve jobs and support household livelihoods through direct support to approximately 150 firms employing around 25,000 people. The Project will contribute to a resilient, inclusive and sustainable recovery of Croatia, which has been hard hit by the global pandemic, the economic recession, and the devastating earthquakes of March and December 2020," said Elisabetta Capannelli, the World Bank Country Manager for Croatia.
The HEAL Croatia project complements two other World Bank crisis operations approved last year, the Croatia Crisis Response and Recovery Program and Earthquake Recovery and Public Health Preparedness Project – worth together US$ 500 million, to help mitigate the effects of the economic shock, advance recovery, facilitate earthquake reconstruction and strengthen national systems for public health preparedness for pandemic outbreaks. The Justice for Business Project focused on improving the business regulatory procedures and justice service standards for businesses and citizens was also approved in March 2020, bringing the World Bank support to the country to EUR 760 million under the ongoing Country Partnership Framework.
The World Bank has been a partner to Croatia for over 27 years. During this period, the Bank has supported more than 50 projects, worth almost US$5 billion, produced numerous studies, and provided technical assistance to help strengthen institutions and support the design of policies and strategies. The Bank's current program focuses on mitigating the economic and social impact of COVID-19, post-earthquake reconstruction, transport, justice, innovation, business environment, land administration, science and technology, and economic development of the Pannonian region.