Australia and China seems to be engaged in a repulsive tariff war targeting each other's goods. Canberra is struggling to manage its complex economic relationship with Beijing even as it finds itself in the strategically opposite camp. How did things turn out this way? Here, I analyse.
***
There was a time when Australia under the Mandarin-speaking Prime Minister Kevin Rudd, who was in office from 2007 to 2013, had the highest level of warmth in relations with China.
The Labour premier saw a promising prospect of economic partnership with a rising China at that point of time, but gravely under-estimated the geopolitical threat that would be soon posed by Beijing, a mistake later governments would realise and is still striving to rectify.
Quad pullout and comeback
Rudd even pulled Australia out of the four-nation Quad grouping in 2008, a year after it was conceived by former Japanese PM Shinzo Abe, in a move to appease Beijing with which Canberra's economic partnership was progressively moving upwards. But, nine years later, Malcolm Turnbull's premiership brought Canberra back to the Quad as regional and global security dynamics witnessed a paradigm shift.
Strategic shift
A decade later since Rudd took office, despite closer economic ties with Beijing, Canberra pushed for a closer alliance with the United States since 2017, the year Quad Security Dialogue was revived during the ASEAN and Related Summits in Manila.
It was a result of changes in security assessments by Canberra with regard to new threats and challenges from an increasingly assertive Beijing in the Indo-Pacific and beyond.
The rift between Australia and China further widened, earlier this year, when the Australian government supported an inquiry into the origins of the novel coronavirus, annoying China where it originated. Australian politicians also became increasingly divided on hawkish and dovish lines.
Huawei and ZTE ban
Tides were turned in 2018 when Australia became the first country in the world to ban Chinese telecom giants Huawei and ZTE from 5G trials and rollout, citing security concerns, as these companies 'allegedly' had links to the Chinese ruling establishment which they deny.
Beijing also reciprocated with tit-for-tat measures from time to time. The latest in line of such measures was the imposition of temporary anti-dumping tariffs up to 212.1 per cent on Australian wine imports with effect from November 28, this year.
Ongoing tariff tensions
2020 saw a foray of imposition of tariffs and reciprocal duties from both sides right from the beginning of the pandemic. Attempted mergers and acquisitions by Chinese companies involving companies in Australia were also blocked by Canberra citing security reasons.
Adding oil to the fire, anti-dumping investigations were initiated by both sides against each other, for using its findings as rationale for imposing more tariffs on different sets of goods such as aluminum, steel, paper, coal, copper, sugar, log timber, and barley.
ChAFTA
What will be the fate of the 2015-signed China-Australia Free Trade Agreement (ChAFTA)?
The worsening ties might take a toll on ChAFTA as it readies for a five-year review next month, notwithstanding the other broad-based trade pacts in which both countries are participants such as the recently-signed, 15-nation Regional Comprehensive Economic Partnership (RCEP).
ChAFTA took about a decade to complete and led to zero tariffs on many goods, but RCEP is still in its infancy.The main issue is not whether a review of ChAFTA is possible, but how to prevent the looming prospect of Canberra and Beijing retreating from the current commitments directly or indirectly that would effectively reduce the pact into a state of coma.
As ChAFTA goes for review in December, the most likely outcome could be both countries agreeing to maintain the deal's status quo. If any of the parties wishes to terminate the pact, there is a six-month notice period after which they can leave, with or without a review.
Still economic partners, but political rivals
Today, China has positioned itself as Australia's largest trading partner. Moreover, Australia strongly benefits from its close proximity to the vast markets of China and Japan which together represent over 40% of all Australian exports, in which a little over 32% amounting to $89.2 billion, are exclusively to China, as data from 2019 show. Despite this, Canberra and Beijing remain at odds politically.
Exercise Malabar 2020 and beyond
One of the striking questions in the strategic circles of all Quad partner countries is, will Australia continue to take part in the annual Exercise Malabar in the coming years, annoying Beijing further?
While Japan is a strategic partner in the Quad, ties with China are moving on an adversarial path, particularly worsening since Canberra took part in the annual Exercise Malabar in the Indian Ocean this month, after a gap of 13 years since it left the mega naval war games.
The exercise by the four Quad partners of India, United States, Japan, and Australia is apparently a warning to Beijing's naval ambitions in the waters of the Indo-Pacific.
Supply Chain Resilience Initiative
In fact, all the Quad partners and other democracies in the Indo-Pacific wish to decouple itself from over trade dependency on China. But, domestic economic realities prove otherwise. With a raging pandemic and the unravelling US-China cold war threatening supply chains, Japan has recently put forward an idea – the Supply Chain Resilience Initiative or SCRI.
It is a trilateral approach to trade, with India, Australia, and Japan as the key-partners aimed at diversifying its supply risk across a group of supplying nations instead of being disproportionately dependent on just one, apparently keeping China in mind.
Despite all these measures, the prospect of closing of huge Chinese markets for Australian exports, owing to a disproportionately high level of tariffs is haunting domestic producers in Australia that could potentially make Australian wine largely unmarketable and non-feasible in Chinese markets.
Ineffective diplomatic efforts
Current Australian PM Scott Morrison has been trying to bridge gaps in a reconciliatory tone by stating that his government's actions are wrongly seen and interpreted by some only through the lens of the strategic competition between China and the US. But, Beijing doesn't seem satisfied, as evident in the decision to impose the recent set of disproportionate tariffs on wine.
Loss of businesses for Australian domestic producers is already hurting the Australian economy badly as goods remain stalled at ports. But, the behemoth of Chinese economy appears to be largely resilient to adverse impacts, compared to the Australian economy.
Way ahead
Australia's producers and farmers are largely unhappy and unsatisfied with the way Canberra is dealing with Beijing as it directly threatens their livelihoods.
As things turn out worse, Canberra will have to strategise newer options to effectively balance geostrategic and economic considerations with regard to Beijing, possibly through the diplomatic route, in a way to immediately diffuse the prevalent confrontational approach to come out of this diplomatic impasse.
Chinese State Council report on human rights violations in the U.S. and around the world 2023
On Tuesday, March 28, 2023, the Chinese State Council Information Office issued a report on human rights violations in the United States of America during the year 2022, following the hosting of the United States of America and US President "Joe Biden" for the (Second Democracy Summit) activities on Tuesday, March 28, 2023, at the invitation of many countries of the world, with the exception of all Arab countries except Iraq, Russia and China. Therefore, the report of the Chinese State Council issued by its Information Office on the same day issued a stern warning to Washington to promote democracy with concrete measures instead of dividing the world into opposing camps. The Chinese report issued by the State Council, under the title: Headlines of Human Rights Violations in the United States of America in 2022, said that the year 2022 witnessed a historic setback for human rights in the United States, according to a report broadcast on the "Chinese CGTN news channel" on its website.
Here came the comment of the spokeswoman for the Chinese Foreign Ministry "Mao Ning" calling on the United States of America to stop interfering in the affairs of other countries, under the pretext of what is called democracy. Confirming China's completely rejecting position regarding the so-called (American Democracy Summit) that was held in December 2021 and Washington's division of the world into two camps according to its whims between a democratic ally of Washington and an authoritarian ally of Russia and China, while the United States ignores its shortcomings, especially with the insistence of the United States once again. To hold the so-called (democracy summit) under the slogan of supposed democracy, laying openly ideological lines to divide the whole world, and at the same time pushing towards division among the countries of the world, by not respecting the spirit of democracy. The thrust of the Chinese criticism of the first and second American Democracy Summits was the rejection of this American model prepared in advance for democracy, for the absence of a single approved democratic model. The most accurate Chinese and all other countries excluded from the Conference of American Democracies, especially all Arab countries, is that there are many different models of democracy according to the circumstances of each country separately, as well as everyone's agreement at the present time that development is everyone's top priority. Hence, the democratic process promoted by Washington and the current Biden administration should not necessarily follow a specific model, as there is no single model that can be followed for this democracy. Also, according to their point of view, American-style elections do not make democracy. It is important that elections accompany the development of civil society, besides the democratic process needs a long time that may reach decades, or even generations, and that democracy needs education and knowledge, economic modernization, responsible and independent media, and support for children's and women's rights. Here, although democracy can be encouraged from the outside according to the American perception itself, it is better to build it from within and from its children in order for it to continue and grow.
The Chinese point of view is that the principle of promoting American democracy does not take into account any reliance on the cultural, political and religious specificities of China and countries, and therefore what applies to China in its rejection of American democracy applies to the rest of the other regions, such as Latin America, Eastern Europe, and East Asia and others. Here came the confirmation of the (Chinese State Council) report on the pseudo-American democracy, that it interferes in the internal affairs of other countries under the pretext of pseudo-democracy. The United States of America must understand that we need to implement real democracy, reject pseudo-democracy, and promote the democratization of international relations. Also, what the world needs today is not the so-called (American Democracy Summit), which creates problems and confrontation internationally, but we need solidarity and cooperation that can actually solve the problems facing the entire international community. Hence, China called on the United States to stop directing accusations against other countries and to stop interfering in the internal affairs of others under the banner of what is called democracy. Especially since American interests have become the first determinant of the American vision of spreading democracy in the world, especially the Middle East region and the Arab world, and not according to an objective or rational American vision.
Accordingly, the success of the democratic transition in a country like Spain, for example, did not eliminate terrorist operations by separatist organizations from the Basque region, just as the Israeli claim to democratize its political system did not prevent extremists and settlers from attacking the Palestinians, and their democracy was not a deterrent when their former prime minister was assassinated. Yitzhak Rabin, and that democracy did not prevent them from attacking the Palestinians or interfering in intelligence, through the Israeli Mossad itself, in the affairs of other neighboring countries, just as many bombings took place in the United States of America, London, New Zealand, France, and other democratic Western countries through terrorist elements that arose under a purely democratic system, according to the same American and Western perception. Also, despite the liberation of Iraq from the dictatorial regime according to the concept of American military intervention in Iraq or Afghanistan to spread the American system of values, many incidents, terrorist acts and explosions occur there continuously. Also, the real reason for the spread of terrorist acts in Iraq, Afghanistan and many countries of the whole world is the same rejection of the American presence and interference in these countries and their internal affairs. This confirms the failure of imposing American democracy according to its suspicious purposes and perceptions around the world.
Here, we must respond strictly here to the United States of America regarding its interference in the affairs of other countries under the pretext of democracy by using the mechanism of American violence that is internationally criminal, which is known as the case of "Abu Ghraib prison in Iraq" by leaking pictures and videos from inside it related to the heinous crimes committed by the Americans in the name of democracy. What really stopped me in this regard were the investigations launched by the European Parliament against the United States of America to verify the existence of secret prisons affiliated with the CIA in several European countries. Indeed, an official European report was issued on June 7, 2006, accusing 14 European countries of complicity in a way Directly or indirectly with the CIA to detain individuals and forcibly imprisoned by Washington in the heart of secret prisons inside Europe or illegally transfer them to other countries when the truth about American crimes is discovered and exposed.
Perhaps what can be seen in this context is that the American intelligence game to interfere in the affairs of other countries through the game of democracy, i.e. dividing countries into democratic and authoritarian ones, such as (the game of periodic statements provided by the US State Department through its embassies around the world regarding the state of democracy in countries the other), and providing the American diplomatic missions with new elements related to propaganda for the American-style democratic transition by following intelligence methods to recruit some to spread and promote that American democracy by spreading chaos in those countries through American recruited elements. As well as the mechanism of using international conferences by the United States to put pressure on non-democratic countries. Here, the US Information Agency, which was merged years ago with the US State Department itself, is one of the most prominent bodies that promote American democracy, in addition to using other economic means and mechanisms, such as linking between democratization and aid.
Also, my strict and sharp response to the United States of America – and as a living witness internationally to what was done against me by Washington, because I am one of the most public critics of those American policies – is the United States of America's use of the mechanism of preventing media or media appearances and following the American policy of silencing the mouths of all Critics of it, the United States of America is working through its embassies to periodically and comprehensively list all critics of those American policies in the various media in their countries, especially specialists in Chinese and Russian affairs around the world who are close to the countries of China and Russia to prevent them from appearing in the media and muzzling their mouths, or trying to hold Deals with them to change their convictions and thinking in terms of China or Russia in order to criticize them according to a pre-prepared American agenda, which I was a living witness to, while keeping the names of all its parties who exerted pressure against me in favor of Washington.
The game of American interests in spreading democracy in the Arab region also stops me here, by exerting pressure on many Arab countries to take fundamentally non-democratic measures, whether military or security, against certain forces, parties, elements and groups that Washington does not want. With the various American embassies asking some Arab governments and others around the world to intervene to prevent their newspapers from directing criticism of the United States of America – just as it happened and is constantly happening to me and many of my colleagues from China's friends around the world – and to give direct American directives through their respective embassies, to limit its critics in the Arab region, as a witness to what they did specifically, to force their regimes to stop publishing what the US administration considers incitement to violence and hatred, in reference to the criticisms directed by the Arab media of the aggressive Israeli policy in the region and the fact that Washington turned a blind eye to it in the first place.
Accordingly, any Arab or Islamic country that raises the slogans of freedom and democracy as it wants and that Washington promotes does not intercede for it, because of the pressure of the United States of America on it mainly in order to reduce the margin of freedom of opinion and expression in order not to criticize the American and Israeli interests, which is what is happening realistically and practically in the homeland The Arabs turn a blind eye to the practices of the Israeli occupation and its aggressive policies regionally and internationally. This proves Washington's neglect of any freedom of expression or democracy when it comes to its utilitarian and narrow interests, or the interests of Israel. This is what happened to me personally and many of my colleagues who specialize in Chinese affairs around the world, mainly friends of China and its ruling Communist Party, have been subjected to. This proves the American policy of silencing mouths towards researchers and academics around the world who are not loyal to the interests and claims of American democracy.
Finally, the note worth mentioning to me and the Chinese remains, is the refusal of the State Department of the United States of America to comment on the approved criteria for inviting some countries or excluding others, with the statement of the US State Department contenting itself with saying that "Washington does not seek to determine which countries are democratic or not". This in itself is absurd. Also, international relations are not based at all on morals and values ​​as promoted by the US administration and President Biden, but rather are based on power and interests. Therefore, the adoption of US policy for the issue of spreading democracy worldwide may impose restrictions on its foreign policy and national interests globally. Also, working through the United Nations to support democracy should be the only international criterion for judging the success of any democratic transition experience or not, so the goal of the United Nations, as an intergovernmental organization representing all countries of the world, should be to support democracy in the world away from the utilitarian and narrow interests and policies of American.
Japan-Indian Equalizer of China's Rise
The two-day visit of Japanese Minister Fumio Kishida to New Delhi on March 2023 suggests that political and geopolitical events are actively performed in the Indo-Pacific region. A military-political alliance or at least close, deep cooperation in the political, economic and military-technical areas is gradually and very systematically developing between Japan and India. The parties have a long history of connections, and we witness an incremental systematic deepening of these contacts. Now we are talking about interesting agreements in the infrastructure of the economy, trade and military-technical cooperation. It is especially worth mentioning the general military training, which is still in an air format. Still, I think it will soon be in other military cooperation areas. It has been said in commentary by Georgi Asatryan, Ph.D., political scientist, expert for ASOF (California), former associated professor for the Moscow State University, and senior lecturer for Plekhanov Russian University of Economics, political scientist Georgi Asatryan.
Of course, we need to say that India and Japan have certain competitive relations with the Asian superpower China. And in this regard, they are deepening cooperation to restrain the ambitions of a growing China. Here again, it is worth mentioning Japan's security strategy, which was adopted in December, and as many as three key instruments were revised. This is the national security and defence strategy and the Japanese military construction program. A big part is given to cyber security, economic security, diversification of economic relations, and infrastructure relations.
And, of course, neither India nor Japan calls China an enemy or a threat. But there is an understanding that we are talking about a strategic challenge, and all this is aimed at preventing China. It is also worth noting that the USA is invisibly present in this group, and Japan has a significant agreement with the USA. In fact, it is a military alliance outside of NATO. In January 2023, Biden and the Japanese minister met. A complete joint statement was published where it was noted that this union does not have certain borders and that the union of the USA and Japan is ready to resist any threats these countries face. And, of course, Taiwan's sovereignty is important for Japan.
For India, this is less essential. But in any case, the parties are actively building advanced relations within international organisations such as QUAD, which includes Japan, India, Australia, and the United States. Within this framework, a particular security structure is being created in the Indo-Pacific and the Asian region, which should restrain the excessive ambitions of a growing authoritarian China. It should be noted that the Indian and Japanese leadership are achieving some success in this matter. There is quite serious progress, which is permanent and visible in all areas of relations between these countries.
The goal of India-Japan cooperation is to stabilise the Indo-Pacific region by restraining Chinese behaviour. Geography shapes their responses differently, with Japan focusing on maritime capabilities, and India on the land. There are differences, too, in the fact that fellow Quad members Japan and Australia are formal military allies of the US, while India is not. But what is shaping the new initiatives and orientations are fears of China and in this, Japan and India provide the two key lynchpins of the free and open Indo-Pacific.
In December, the Kishida government revised three key documents relating to its security perspective in the region. These were the new National Security Strategy, the National Defense Strategy and the Defense Buildup Program. Taken together, these are addressing new domains and challenges, including space, cybersecurity and economic security. The new documents said that Japan was "facing the most severe and complex security environment since the end of World War II." A major concern was that China could attempt to reunify Taiwan by force in the coming decade. Tokyo does not quite yet designate China as a "threat", its chosen designation is "the greatest strategic challenge that Japan has ever faced."
But perhaps the most significant development was the sentence in the Biden-Kishida joint statement January 2023 which said that not only had the alliance never been stronger but that the allies "strongly oppose any unilateral attempts to change the status quo by force or coercion, anywhere in the world." More than anything else, this statement marks the change in Japan's global posture. But ties between the two on the economic front are way below their potential and India has a lot of catching up to do with China. As The Economist has pointed out, China accounted for 24 percent of Japan's imports and 22 percent of its exports, while India accounted for 0.8 percent of Japan's imports and 1.7 of its exports.
Will Xi Jinping Continue the Wealth Crackdown in his Third Term?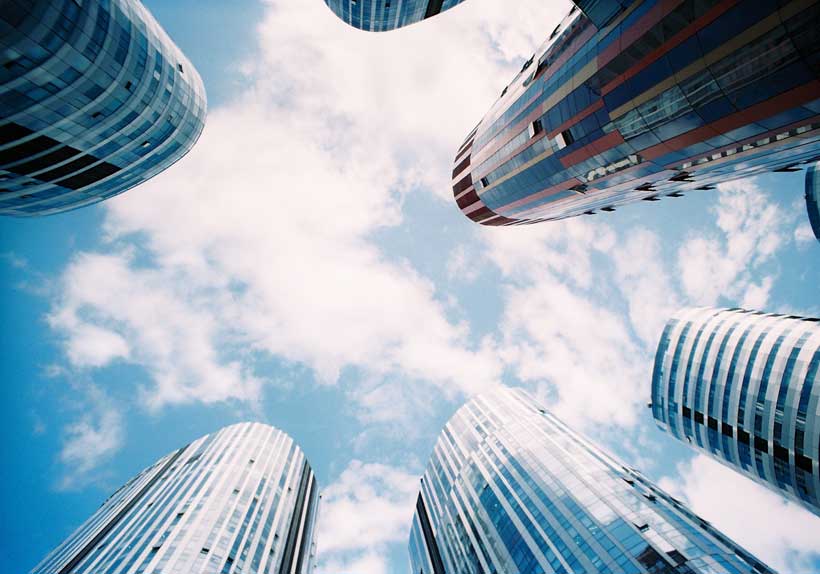 Of the 445 people who lost their billionaire status last year, the majority, almost 230 were from China, According to the recently released Hurun Global Rich List for 2023. Beijing's crackdown on major tech companies which began in 2021, continues to hurt the country's super rich. Tencent owner Ma Huateng lost three points and was placed at 31 on the list. Jack Ma Yun, founder of China's e-commerce giant Alibaba Group Holding, dropped 18 points to 52nd place from 34th a year earlier. ByteDance owner Zhang Yiming is down by 11 points alongwith CATL chairman Robin Zeng Yuqun whose worth dropped by 13 points. Others leading Chinese entrepreneurs to drop on the superrich list included Netease CEO Ding Lei who was down 9 points and placed at 46th place tying with He Xiangjian co-founder of Midea, one of China's largest appliance makers who fell 11 points.
Earlier this month Xi Jinping formally began his term as President for an unprecedented third time. Frustrations over lingering COVID-Zero policies, censorship, economic stagnation and hardships, led to rare yet legitimate protests in China which ultimately only led to a deepening crackdown on dissenters. Amidst increasingly antagonistic international relations, wherein Chinese companies are facing harsh scrutiny both domestically and by the US had curbed corporate enthusiasm .
Pursuit of Common Prosperity:
A central pillar of the economic miracle that took place in China in the past decade was the conscious decision to unleash the entrepreneurial energies of its business class by destigmatizing the accumulation of wealth. During the years of China's market reforms (1978-2005) GDP rose by ten times, average wages grew six fold. By 2020 GDP per capita was averaging about $10,000 and China entered an era of wealth and prosperity. This led to a concentration of massive personal wealth. In 2020, mainland China had 626 billionaires, and the total wealth of China's 400 richest soared to $2.11 trillion, from $1.29 trillion a year earlier. Advancements by technology brands like Alibaba, Huawei, Tencent were driving the global economy. But the Chinese government's business-friendly record has wavered under leader Xi Jinping and his regulatory crackdowns on private enterprise, as he pursued a campaign of 'Common Prosperity,' aimed at driving down inequality by spreading wealth.
The tech sector's breakneck growth worth some $4.5 trillion exposed market behaviours that raised the eyebrows of the Chinese leadership. Xi Jingping trained his eye on China's class of billionaire CEOs. China's cyberspace regulator fined ride sharing app Didi Global just over $1.2 billion for violating cybersecurity and data laws. Aside from this, a personal fine of $147,000 was imposed on Didi's chairman and CEO Cheng Wei and president Liu Qing, respectively. Didi also saw its plans to list on the New York stock exchange go up in smoke. Regulations imposed on food delivery app Meituan, eroded over $25 billion its stock value. In the financial sector China has resorted to sporadic crackdowns, on cryptocurrency, on peer to peer lending and on fintech giants. Jack Ma, once the poster boy for the rapid rise of China's technology industry delivered a now infamous speech on October 24, 2020 criticising the government's financial regulation, claiming that these would stifle innovation. The government responded by suspending the Ant Group's US$37 billion IPO in Hong Kong and Shanghai. Through 2022 Tencent, which owns 17% of Meituan, was engaging with financial advisers to execute a potentially large sale of its Meituan stake. Recently the Chinese government acquired the "golden share" in units of Alibaba and Tencent Holdings, to gain decision making control.
China also used the now scrapped zero-Covid policy to invade the private spaces of the elite class. Added to the tech crackdown are global monetary tightening, COVID-19 disruptions, a complex political climate resulting in many wealthy Chinese physically relocating to other countries. Platforms such as GitHub are swarming with chat groups discussing exit from China. Singapore, known for its tax-friendly regime, political stability, and widespread use of Mandarin has become a preferred destination. And although Japan doesn't have the best of relations with the PRC it has welcomed wealthy Chinese with its attractive business investment visas. After his fallout with Chinese authorities Jack Ma moved to Tokyo and was only recently seen in Bangkok. Since the Jack Ma incident several CEOs like TicTok and ByteDance founder Zhang Yiming, online retailer JD.com billionaire founder Richard Liu, founder of e-commerce giant Pinduoduo Colin Huang.
Last year's rare protests against Chinese leadership in the wake of Xi Jinping's imposition of a zero-Covid policy that kept many urban residents under strict lockdown were an indication of how difficult life was becoming for ordinary Chinese, to say nothing of businesses operating there.
Growth Target set at 5%:
In 2022, the Chinese economy grew just 3%, missing its expansion goal of around 5.5% by a wide margin. Covid control policies took a heavy toll on a wide range of businesses and activities. At the National People's Congress, the country's annual parliamentary gathering, earlier this month a modest GDP target of 5% was announced. In his first press briefing, Chinese Premier Li Qiang, acknowledged China won't find it easy to meet the goal of expanding GDP by about 5% this year, as the government focuses on delivering stable prices, creating jobs and supplying ample housing. Managing director of Beijing-based boutique investment bank Chanson & Co, Shen Meng feels that the 5% goal is more reasonable as it is "more in line with downward pressures including a weakening in exports and consumption."
But with economic indicators not looking up, the possibility of achieving the relatively conservative target of 5% growth in 2023 looks difficult. Chinese exports slid by 6.8% by January and February, and imports were down by 10.2% during the same period. Meanwhile, the yuan lost about 8% of its value against a surging dollar in 2022, the biggest annual drop since 1994. In addition to the slowing economy this is also largely due to the Federal Reserve's aggressive rate hikes. In the past year to end-January, in China, the benchmark Shanghai Composite index lost nearly 11%. The pace of the recovery in Chinese consumer demand has not been as strong as expected.
Declining Revenues In Property Sector:
The finances of local entities are already stressed from the burdens of financing years of COVID containment. Although the Chinese government has doled out generous fiscal stimulus, property investment has dropped by 5.7%. China's crackdown on the property market, meant that the industry shrank 5.1% in 2022. The government sensed that the property sector had become one of the biggest drags on the wider economy. Although it has recently eased funding access for many real estate companies, Moody's Investors Service forcesats that nationwide sales are likely to decline again in 2023 due to continued sluggish demand. Chinese conglomerate Fosun International, has total liabilities worth $90 billion, an increase of 8% from last year. Amid declining revenues from property sales, it remains to be seen how long the government coffers can float the economy.
Celebrities Under the Scanner:
Even some of China's most popular media stars find themselves under the scanner of the "common prosperity" campaign to correct wealth inequality. In an effort to rein in the prevailing consumption culture in China, stars like Zheng Shuang, Zhao Wei, internet celebrity Viya, find themselves facing financial penalties and even arrest as in the case of Liu Xiaoqing, one of the most famous actresses in China. Such relentless targeting of media stars who draw traffic and drive up consumption, is making merchants and brands at Alibaba and across a number of its rivals' platforms nervous.
Tencent Holdings which has spent most of 2022 reeling from the crackdown on the technology sector has seen two quarters of falling revenues. As authorities were focused on solving social problems like gaming addiction among the country's youth, Tencent suffered from the lack of approval to gaming licences. Although the withholding of licences is now withdrawn, Tencent remains cautious about its posture. As if mindful of the President Xi Jingping's posture towards technology billionaires, Tencent co-founder President Martin Lau said "We will definitely not reverse back to the relatively unrestrained development path prior to the pandemic,..We will improve efficiency in a discipline-oriented way," at a recent media event.
Antagonistic International Relations:
The China-U.S. has intensified, with President Joe Biden administration seeking to curb tech exports to undercut the progress of Beijing's technological and military advances. With several Chinese companies and other organisations on the US Entity List, prohibiting them from using strategic American technologies, the crackdown on China's chip industry is beginning to bite. A subsidiary of ByteDance TikTok which has over 150 million American users, is under greater scrutiny accentuated by the dramatic congressional hearing of its CEO Shou Zi Chew last week.
Chinese companies are facing equally harsh scrutiny and consequences in other destinations. Amid concerns over China's involvement in critical UK infrastructure, the UK government has removed China's state nuclear company out of the nuclear power plant project on the Suffolk coast. In his speech to the Lord Mayor's Banquet, Prime Minister Rishi Sunak announced that the UK needs to evolve its approach to China and that the "golden era" of relations with China had to end as close economic ties had proved to be naive.
Xi Begins his Third Term:
After receiving a unanimous endorsement from the National People's Congress, President Xi Jinping was re-elected as president for a third term on March 10, effectively cementing his status as the country's most powerful leader since Mao Zedong. This was a certainty after the 20th National Congress of the Communist Party of China elected Xi Jinping as party leader for a third term last October. But even as Xi Jinping began his unprecedented third term, the political climate in China remains uncertain. A mix of economic slump and complex policies is making the wealthy rethink their stay in the country. The drive to reign in the economic influence of China's private sector has diminished private sector expansion and business confidence. The regulatory policies unleashed in the past two years are unlikely to be relaxed anytime soon. Speaking to delegates on March 6, he reminded business leaders of their responsibilities to adhere to the law and support "common prosperity," clearly indicating that in the campaign to makeover the economy the wealthy might yet be unsparingly targeted. Under President Xi Jinping's stringent wealth crackdown, there are fears of arbitrary detention, expropriation, or at the least trumped up charges. These anxieties are fueling an emigration trend among the Chinese ultrarich. It is unlikely that with the current economic slowdown the common prosperity campaign will help bridge the gap between the rich and the poor. But meanwhile the brutal crackdown by Xi Jinping will have lasting effects and cause further damage to its economy.