The Effectiveness of Ultraviolet Sterilization
Among the various purification methods, the use of ultraviolet cabinet sterilizer offers a lot of prospects for personal, industrial, and medical uses. It deactivates pathogenic microorganisms with ease. In this comprehensive article, you will understand what it is, how it works, and where to use it.
What is Ultraviolet Sterilization?
Ultraviolet (UV) Sterilization refers to a specific spectrum of light beyond the human eye's visibility. It lies between visible lightwaves and X-rays. These UV rays come from the sun. However, some gadgets can produce light in this range. Thanks to increasing research, you can use UV light anywhere you choose. For instance, it kills viruses, bacteria, protozoa, and other classes of pathogens. It is especially effective against Giardia and Cryptosporidium.
How does Ultraviolet Cabinet Sterilizer work?
An ultraviolet cabinet sterilizer alters the genetic composition of microbes. As a result, it inhibits reproduction and growth. The intensity of the sterilizing gadget and exposure time affects the purification process. When the intensity falls below the germicidal level, it can prove ineffective against germs. Most lamp sterilizers fall between the 30,000 and 50,000 microwatt-seconds per square centimeter rating. Moreover, the brightness decreases with time. Besides, it does not affect the properties of water. The taste, color, turbidity, and odor of water remains the same. You also need to consider the quality and source of water.
Functions of an Ultraviolet Cabinet Sterilizer
There are various uses for UV sterilizers across multiple industries.
Food and Beverage Industry: This industry ranks high in demand for quality water. Since human beings ingest their products, they have zero tolerance for microbes.
Pharmacy and Medicine: As caregivers, pharmaceutical companies, and medical institutions utilize pollutant-free water. This is vital since some patients might be allergic to chlorine and ozone.
Face Beautification and Cosmetic Industry: There is an increasing demand for body care products with longer shelf lives. As such, they rely on UV-sterilized water for homogeneity and consistency.
Water-Recycling Companies: Several countries are looking for sophisticated means of recycling used water. Ultraviolet sterilization will deactivate waterborne germs.
Mining and Marine Water Purification: UV sterilization will assist miners and Marine companies to desalinate water without any hassle.
Maintenance of an Ultraviolet Cabinet Sterilizer
The surface of the sterilizer must be clean at all times. To be effective, you must remove every film and dirt before and after every use. Besides, you can buy a wiper to simplify this process. Chemicals like sodium hydrosulfite can be useful, too. Also, you need to ensure the plumbing system stays in the best condition.
Pros
It requires no chemical purchase.
The working mechanism is simple and hassle-free.
It does not leave any chemical remainder inside the purification unit.
It works effectively against all germs and classes of microbes.
Cons
Direct exposure to UV rays can be extremely dangerous to humans.
It is susceptible to obstructions and light blockades.
Conclusion
As useful as ultraviolet sterilization is, it can pose serious health hazards when used incorrectly. Remember to follow the instructions properly.
Deloitte Introduces ReadyAI™ Artificial Intelligence-as-a-Service Solution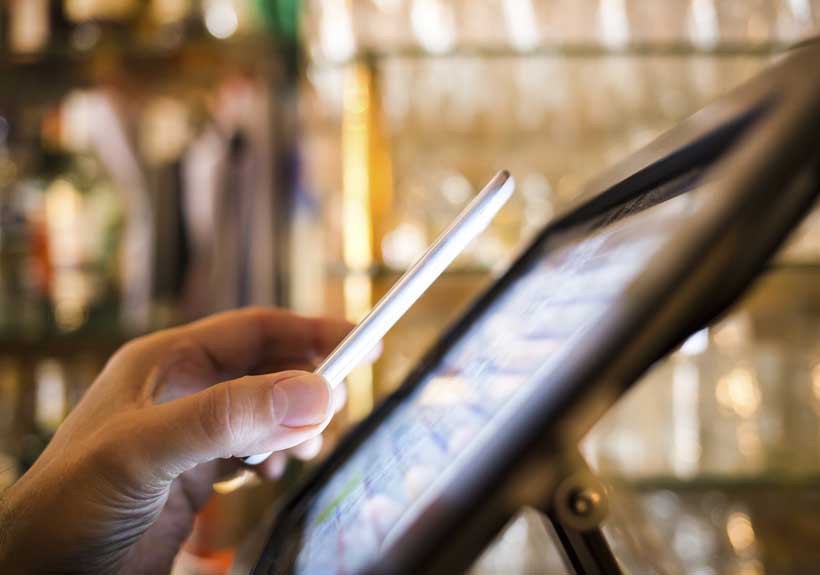 Deloitte introduced ReadyAI, a full portfolio of capabilities and services to help organizations accelerate and scale their artificial intelligence (AI) projects. ReadyAI brings together skilled AI specialists and managed services in a flexible AI-as-a-service model designed to help clients scale AI throughout their organizations.
The AI market is expected to exceed $191 billion by 2024, growing at 37% compound annual growth rate. As organizations accelerate their adoption of AI, many struggle with challenges such as limited access to specialized talent, slow development cycles, and the resources to continuously maintain AI models. Creating and sustaining AI models at scale typically requires people with capabilities across data science, IT operations and user experience (UX) who work seamlessly towards a common goal. With Deloitte's ReadyAI, organizations now have access to the services, technology and expertise they need to accelerate their AI journey.
ReadyAI offers comprehensive service capabilities including:
Data preparation: Provide data extraction, wrangling and standardization services. Also supports advanced analytical model development through feature engineering.
Insights and visualization: Design and generate reports and visual dashboards utilizing data output from automations to improve business outcomes and automation performance.
Advanced analytics: Data analysis for both structured and unstructured data. Creation of rule-based bots and insights-as-a-service.
Machine learning and deep learning: ML and deep learning model development. Video and text analytics to assist conversational AI.
Machine learning deployment: Create deployment architecture and pipelines for upstream and downstream integration of ML models.
Model management and MLOps: Management of model performance, migration and maintenance. Automation of model monitoring process and overall DevOps for machine learning.
Deloitte's recent "State of AI in the Enterprise" third edition study of enterprise AI adopters found that less than half of adopters believe they have a high level of skill around integrating AI technology into their existing IT environment. With a talent pool of more than 3,100 AI professionals, Deloitte can assemble teams that have the right combination of industry, domain and AI technology skills to best suit clients' needs. These experts include cloud engineers, data scientists, data architects, technology and application engineers, business and domain specialists, and visualization and design specialists. By leveraging the right combination of skills, organizations can quickly accelerate their AI journey.
ReadyAI teams operate as an extension of clients' teams often for engagements of six months or more. Services are available as a flexible, subscription model, allowing clients to scale resources and capabilities up or down based on business needs and priorities. Learn more about ReadyAI.
Gartner, the world's leading information technology and advisory company, named Deloitte a Leader for the seventh time in a row in its February 2021 report titled, "Magic Quadrant for Data and Analytics Service Providers."
Positive Tech Solutions Will Forge The Recovery
Global leaders back the need for more technology governance to tackle the most pressing global problems at the World Economic Forum's inaugural Global Technology Governance Summit, which closed on Wednesday.

The summit, hosted by Japan, was opened by Prime Minister Suga Yoshihide with a welcome address in which he emphasized the timeliness of discussions among leaders on the implementation of digital technologies in the post-COVD era. Suga also reaffirmed his commitment to accelerating reforms to create the world's most advanced digital society.
More than 2,000 leaders gathered virtually to address the adoption of technology to improve lives and respond to global challenges. The World Economic Forum Centre for the Fourth Industrial Revolution (C4IR) Network will develop this work throughout 2021 and beyond.
An interactive experience was designed for the participants, embedding technology into the summit. Registered participants were invited to learn about non-fungible tokens (NFTs) by collecting fragments – called "shards" – of "Voice Gems" designed by artist Harry Yeff (Reeps 100). Over 250 shards were minted on the first day.
Among the summits outcomes and commitments include:
Two new regional networks of cities were launched in Latin America and South Asia as part of the G20 Global Smart Cities Alliance. The city networks, modelled after the C4IR Japan's successful Japan Smart City Alliance, aim to bolster small and medium-sized cities' capacity to realize the Fourth Industrial Revolution's benefits and safeguard against governance challenges.
The C4IR Network will support Agile Nations, a global initiative to enable government, business, and civil society to share evidence and insights into innovative governance. The Network re-committed its support for the Agile50 initiative at the summit, recognizing the role of experts and business leaders in driving agility in governments worldwide.
To address pressing challenges and opportunities relating to the rise of new digital currency, central bank digital currency, and so-called "stablecoins," the Digital Currency Governance Consortium (DCGC) is convening more than 80 organizations representing numerous sectors and geographies.
The Forum established the Future of the Connected World initiative with five priority areas for collective action in 2021-2022. Building on the pilot project's success for Accelerating the Impact of Industrial IoT for SMEs in São Paolo, Brazil, the C4IR Network will expand projects in Colombia, Kazakhstan, Saudi Arabia, South Africa, and Turkey.
Executive leaders from the public and private sector, representing more than 12 countries on five continents, released a new roadmap for building a connected future that benefits all. The roadmap and global action plan seek to rally and mobilize the international community on a set of five actions and 37 initiatives to advance the governance of the internet of things and related technologies.
The Dubai Roads and Transport Authority (RTA) will adopt the framework and pilot it as part of its World Challenge for Self-Driving Transport, trialling autonomous delivery vehicles and using the framework to test a series of performance-based regulations. The impact of this is a framework developed by a Forum project sponsored by the Global Autonomous Vehicle Council (GAVC), which is being used as an incremental part of Dubai's roadmap to make 25% of its travel driverless by 2030.
The following reports and white papers were published:
The Rebuilding Trust and Governance: Towards Data Free Flow with Trust (DFFT) white paper gives a bird's-eye view of global data governance issues, including privacy, fair competition, cybersecurity and transparency to strengthen trust-governance mechanisms.
The Medicine from the Sky: Opportunities and Lessons from Drones in Africa report provides a framework for evaluating where these technologies can be best applied to improve healthcare.
A new resource, Global Governance Toolkit for Digital Mental Health, provides help for governments, regulators and independent assurance bodies to address growing ethical concerns over the use of technology in mental and behavioural health.
The Technology Futures report outlines new ways for leaders to predict future trends. It provides a framework for leaders to assign probability to trends and forecast risks and uses speculative fiction to bring these to life.
A new white paper, Co-designing Digital Interventions and Technology Projects with Civil Society outlines how policy-makers and business leaders can collaborate with civil society to address power imbalances. It explores how each sector can co-design tech and bring equitable access.
Transforming Rural Mobility with MaaS explores mobility as a service (MaaS), which will be at the forefront of a new generation of mobility services. It focuses on examples from Japan and examines the common challenges and success factors for MaaS to support local government and related enterprises to transform mobility.
The C4IR Network Affiliate Centres made the following commitments:
C4IR Brazil will launch a data governance prototype for noncommunicable disease (NCD) patients to facilitate remote monitoring and public-private sharing of patients' data in the health system.
C4IR Colombia will publish a regulatory framework for data exchange with the Data for Common Purpose Initiative.
C4IR India initiated the Artificial intelligence for Agriculture Innovation (AI4AI) project to explore the use of Fourth Industrial Revolution technologies throughout the food chain, from seed to fork. The project, supported by more than 60 industry, government and start-up partners, is currently piloted in Telangana, India. C4IR India has also launched Fourth Industrial Revolution for Sustainable Transformation of Health (FIRST Health). Theproject explores the role of the Fourth Industrial Revolution technologies in 18 areas of health, including preventive, curative and governance.
C4IR Israel is committed to enabling the future of mobility by taking the existing pilot programmes and creating a scalable commercial business model that is safe, sustainable and ethical.
C4IR Japan has developed an approach called Authorized Public Purpose Access (APPA), which seeks to use data for the public good while balancing all stakeholders' rights and interests.
The Centre for the Fourth Industrial Revolution Ocean will lead the Action Coalition on Ocean Data together with Microsoft. The coalition strives to deliver open, transparent and easily accessible universal data to comprehensively understand "life below water" for better policies and decision-making. The coalition will be open and inclusive to all actors seeking to liberate ocean data; the Ocean Data Platform will be at the heart of solutions to unlock this data.
C4IR Rwanda's most recent work on pending data protection legislation will serve as a foundation in helping to achieve Rwanda's ambitions of becoming a proof-of-concept hub for technology innovation and regulation.
C4IR Saudi Arabia will hold its official launch event, along with projects designed to advance multistakeholder collaboration on agile governance frameworks and AI, IoT and blockchain. The centre will develop frameworks that usher in advanced autonomous mobility through heavy-lift drones and accelerate the advent of autonomous trucks and vessels, thereby expanding mobility opportunities for air, land, and sea.
C4IR South Africa will address the needs of small, medium and micro-enterprises (SMMEs) by launching a series of projects to develop policy protocols for accelerating the adoption of emerging technologies by SMMEs and mitigating associated risks.
C4IR Turkey will address the need for human-centric technology using governance models designed by the collective rationality that has emerged from the rapid spread of IoT, AI, and other Fourth Industrial Revolution technologies.
C4IR UAE is launching a report focused on developing a precision medicine programme locally, highlighting the critical process areas, including the infrastructure and regulatory environment. It aims to further the growth of the healthcare industry in the UAE and exchange healthcare data globally. C4IR UAE will also lead multiple tokenization pilots to test blockchain technology to modernize the financial system and improve access to capital and liquidity to further economic diversification and digital growth in the UAE.
New Resource for Protecting Personal Data for Mental Health Apps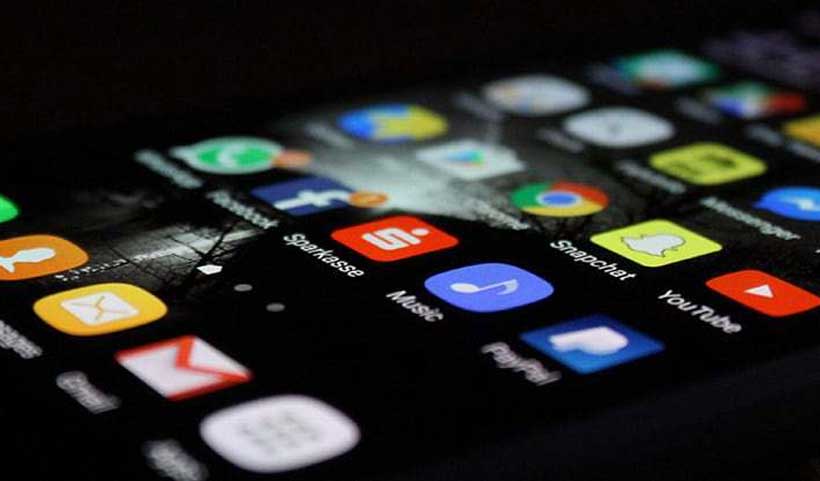 The COVID-19 crisis has exposed an enduring silent epidemic and greatly accelerated the need for a properly funded and functioning global mental health ecosystem. New ethical questions about safety, efficacy, equity and sustainability are being raised by groups worldwide. Over 10,000 mental health apps are currently on the market, but regulations are not robust enough to protect against the sharing of sensitive consumer data or measure the quality of disruptive technologies such as AI-based chatbots, therapy in virtual reality, or digital phenotyping.
The Global Governance Toolkit for Digital Mental Health: Building Trust in Disruptive Technology for Mental Health, launched today by the World Economic Forum and Deloitte, aims to provide governments, regulators and independent assurance bodies with the tools to protect personal data, ensure high quality of service, endorse effective outcomes and address safety concerns.
These tools include a framework of governance principles, standards and processes, along with a code of ethics and a methodology for adapting these to different jurisdictions' cultural, legal, medical and clinical situations.
Arnaud Bernaert, Head of Shaping the Future of Health and Healthcare, World Economic Forum, said: "People are turning to technology solutions to a growing number of challenges. It is important that services are trusted and people are asking the right questions about the services they are using. This toolkit will hopefully be a resource for governments, businesses and consumers to ensure a safer and more trustworthy future."
Stephanie Allen, Global Health Care Sector Leader, Deloitte, said: "This initiative is about protecting consumers, enabling them to more easily assess quality mental healthcare, helping them make more informed choices about their own mental health, and encouraging the strategic growth of safe, ethical and effective digital mental health services."
The toolkit has been piloted in partnership with the New Zealand Ministry of Health. It can be used by governments and regulators to create principles and standards that encourage the safe, ethical and strategic implementation of digital mental health services, by healthcare and insurance organizations to integrate high-quality digital mental health services, and by digital mental health innovators and consumers to create and use trusted services.