Securing Africa's Energy Future in the Wake of Covid-19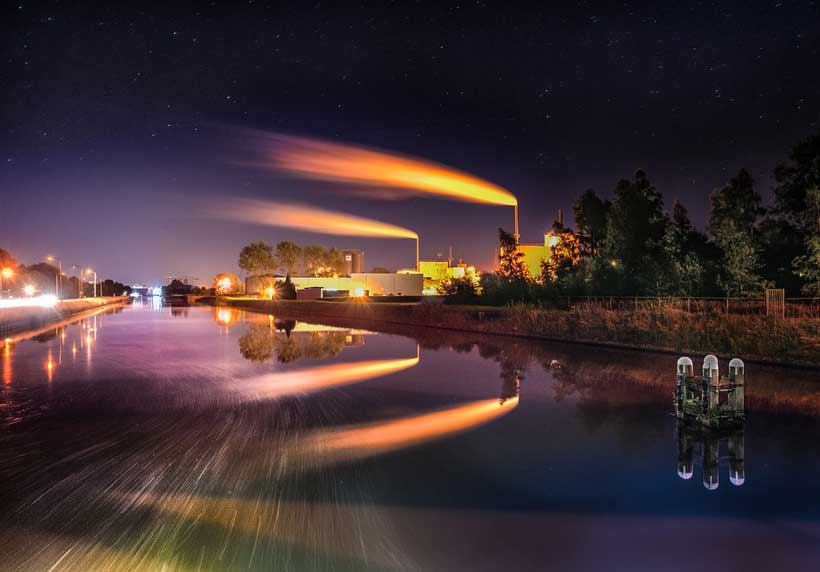 African ministers from countries making up 70% of Africa's total primary energy supply, nearly 70% of its GDP and more than half of the continent's entire population met with global energy leaders via videoconference on 24 November 2020.
A revitalised energy sector is key to Africa's economic transformation. Participants agreed on the urgent need to enhance actions to ensure sustainable economic recovery and significantly scale up energy investments in Africa over the next three years in the wake of Covid-19.
Discussions highlighted implementation priorities and innovations key to enabling Africa's energy sector to power regional economic growth over the three-year period (2020-2023) that coincides with end of the first 10-year Action Plan of the AU Agenda 2063. Africa's pace of progress towards the realisation of the transformative Agenda 2063 continental vision will be determined by the degree to which it successfully recovers from the evolving impacts of the 2020 global health and socioeconomic crisis. African countries must engage in robust, innovative actions to strengthen energy security, scale up infrastructure investment, and promote the growth of the green economy, making use of all available opportunities to continually accelerate Africa's clean energy transitions. These interventions can be bolstered by enhanced rates of internal trade in Africa, including in the energy sector, through a speedy implementation of the African Continental Free Trade Area.
Ensuring Sustainable Recovery – Participants noted that achievement of full access to modern energy by 2030 is achievable but will require stable, consistent policies and strong political will. They stressed the need for all global stakeholders to maintain focus on collective action, and also update plans to step up the pace of universal access to electricity and modern cooking in Africa. African governments and other partners must continue to work together to ensure progress towards achievement of SDG7. It was acknowledged that the momentum behind existing policy and investment plans was insufficient to meet the modern energy needs of Africa's population. It was noted with concern that the initial Covid-19 crisis impact in 2020 had already severely affected recent progress on universal energy access.
Financing and Investment – Participants underscored that Africa is facing major challenges in obtaining the required finance and new investments to meet its immense structural transformation needs. Challenges include reduced financing flows, a lack of fiscal space, a slowdown in new investments in the energy sector and significant increases in the cost of borrowing. Oil and gas producers in Africa have been hit very hard throughout 2020, and many new ones have seen their hope for energy sector transformation dashed by the global economic slowdown this year. Local currencies have weakened against hard currencies and this is translating to higher debt burden. The already weak financial position of many African power utilities has been worsened by declining demand due to the pandemic and a high default rate. This situation is further exacerbated by weakened currencies.
Key conclusions – Participants stressed the following top recommendations going forward:
Partnership for a green and just transition is an essential priority to boost sustainable economic recovery in Africa and ensure progress towards universal access to clean energy, whilst ensuring that no one is left behind. In that context, the need to involve more women and youth throughout the value chain of energy projects was also emphasised.
Support for energy sector institutions and particularly power utilities, which are the fulcrum of the sector, is critical against the financial shocks imposed by the Covid-19 pandemic. Predictable policy environments with innovative market regulations help to attract new investment.
An integrated approach embracing grid, mini-grid and off-grid solutions is required to sustain the momentum for increasing access. In light of the Covid-19 crisis, supportive policies to ensure the sustainability of mini-grid providers need to be replicated across the continent.
Despite the challenges imposed by Covid-19, governments must avoid the temptation to slow down the pace of energy access and provide the right incentives for the private sector to play a part in the recovery process, leveraging on the productive sector and innovative business models and digitalisation.
Enhanced multilateral, regional and international cooperation can play an important role in addressing financing and investmentchallenges in the post Covid-19 era.
Stronger regional integration of electricity markets and infrastructure is a crucial factor in achieving a just energy transition as well as building secure, flexible and reliable power supply in Africa.
The African Continental Free Trade Area (AfCFTA) opens the door to a new era of increased interconnectedness. Continental energy infrastructure programs like PIDA should play significant role to support AfCFTA.
A strong focus on improving power infrastructure, within and across borders, building up regulation and capacity to support Africa's power pools and further enable regional electricity markets could all play an instrumental role in improving the financing and investment climate on the continent.
AUC, IEA and partners should consider forming a Taskforce on climate financing solutions for the African energy community that could present its recommendations at the COP 26 in 2021.
The outcomes of this Ministerial Forum will be shared with African Union and IEA member state leaders, as well as the leaders of international financial institutions and other global decision-makers, business leaders and key stakeholders. In addition, these outcomes will help guide future activities linked to enhancing the strong AUC-IEA partnership and inform the IEA's continued deepening of its engagement with key decision-makers from governments, the private sector, investors and other leading regional institutions across the continent.
As the co-chairs of this event, we would like to thank all participants for their active engagement and constructive contributions.
Signed,
Amani Abou-Zeid, Commissioner for Infrastructure and Energy, African Union
Fatih Birol, Executive Director, IEA
Gwede Mantashe, Minister of Mineral Resources and Energy, South Africa
UN chief calls for 'urgent transition' from fossil fuels to renewable energy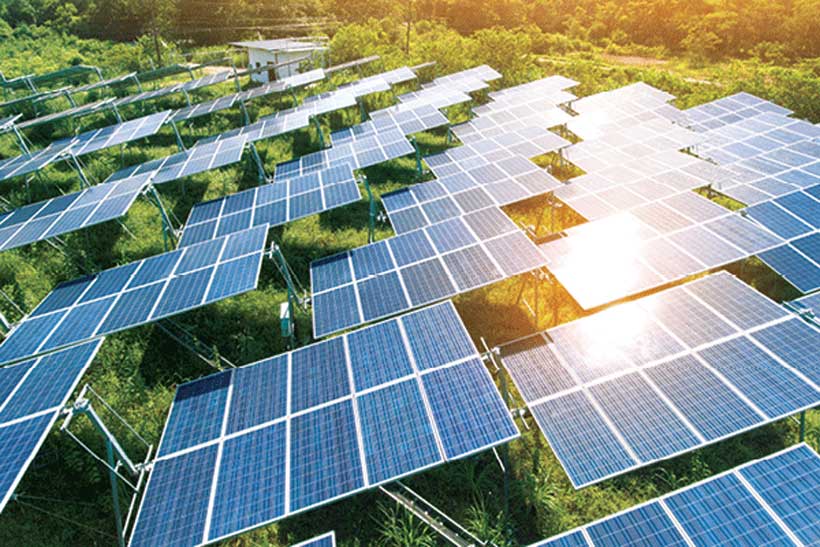 Building a global coalition for carbon neutrality by mid-century will be the UN's "central objective", the world body's top official told a conference on climate action on Monday.
"All countries need credible mid-term goals and plans that are aligned with this objective", Secretary-General António Guterres said, addressing the virtual COP26 Roundtable on Clean Power Transition. "To achieve net zero emissions by 2050, we need an urgent transition from fossil fuels to renewable energy".
Energy for Africa
Painting a picture of some 789 million people across the developing world without access to electricity – three-quarters of whom live in sub-Saharan Africa – the top UN official called it "both an injustice and an impediment to sustainable development".
He signaled "inclusivity and sustainability" as key to support African countries, while underscoring that all nations need to be able to provide access to clean and renewable energy that prevents "the dangerous heating of our planet".
Mr. Guterres asked for a "strong commitment from all governments" to end fossil fuel subsidies, put a price on carbon, shift taxation from people to pollution, and end the construction of coal-fired power plants.
"And we need to see adequate international support so African economies and other developing countries' economies can leapfrog polluting development and transition to a clean, sustainable energy pathway", he added.
Adaptation ' a moral imperative'
Against this backdrop, Mr. Guterres repeated his appeal to developed nations to fulfill their annual pledge for $100 billion dollars to support mitigation and adaptation in developing countries.
Pointing to vulnerabilities faced by Africa – from prolonged droughts in the Sahel and Horn of Africa to devastating floods in the continent's south – he underscored "the vital importance of adaptation" as "a moral imperative".
The UN chief said that while only 20 per cent of climate finance is earmarked for it, adaptation requires "equal attention and investment".
"The forthcoming climate adaptation summit on 25 January is an opportunity to generate momentum in this much neglected area", he added.
Reversing a dangerous trend
Despite huge amounts of money that have been reserved for COVID-19 recovery and stimulus measures, the Secretary-General noted that "sustainable investments are still not being prioritized".
He outlined the need for an annual six per cent decrease in energy production from fossil fuels through renewables, transition programmes, economic diversification plans, green bonds and other instruments to advance sustainability.
He reiterated the need to limit the global temperature rise to 1.5 degrees Celsius above pre-industrial levels, stating emissions needed to fall by 7.6 per cent every year between now and 2030.
However, he noted that "some countries are still going in the opposite direction. "We need to reverse this trend", he said.
Aligning with Paris
He said all public and private financing should support the Paris Agreement and the 2030 Agenda for Sustainable Development with training, reskilling and providing new opportunities that are "just and inclusive".
He noted that a sustainable economy means better infrastructure, a resilient future and millions of new jobs – especially for women and young people, maintaining that "we have the opportunity to transform our world".
"But to achieve this we need global solidarity, just as we need it for a successful recovery from COVID-19", the Secretary-General said, reminding everyone that "in a global crisis we protect ourselves best when we protect all".
"We have the tools. Let us unlock them with political will", concluded the UN chief.
'Growing momentum' to make 2021 the global action year for sustainable energy
In a bid of optimism for the new year, the UN Development Programme (UNDP) expressed confidence that clean energy would grow in 2021.
Despite that the world is not on track to meet climate objectives and achieve Sustainable Development Goal 7 (SDG7) for universal access to clean, affordable and reliable energy, Marcel Alers, UNDP Head of Energy, said that "clean energy solutions exist that can get us there".
"There is growing momentum to make them political and investment priorities", he added.
Smart investment
Fossil fuels used to be less expensive than clean energy but that is changing, according to Mr. Alers.
Renewables are becoming more affordable every year, and "some options are now cheaper than fossil fuels", he said, pointing out that since 2010, the price of solar had decreased by 89 per cent.
"It is now cheaper to go solar than to build new coal power plants in most countries, and solar is now the cheapest electricity in history", the UNDP official said.
Moreover, amidst an exceptionally challenging year, and despite suffering setbacks, the renewables sector has shown resilience.
"This fall in price, coupled with technological progress and the introduction of innovative business models, means we are now at a tipping point", he said, urging for a large-scale clean energy investments from the public and private sectors.
Translating pledges to action
Throughout 2020, countries have pledged to build back better, greener and fairer.
"With support from UNDP's Climate Promise, 115 countries committed to submitting enhanced Nationally Determined Contributions", Mr. Alers said.
Among other things, he noted that high-emitting economies, such as China, Japan, South Korea, the United Kingdom and the European Union, had made net-zero commitments and that United States President-elect Joe Biden had vowed to rejoin the Paris Agreement.
"These pledges now need to be translated into action", said the UNDP official. "Ambitious commitments are a strong signal and a necessary first step towards reaching net-zero emissions. We now need to build on them".
Green recovery
Clean energy is also a win-win solution to recover from COVID-19 as it can improve healthcare for the world's poorest while providing a reliable electricity supply – imperative for health centres to function.
"As COVID-19 vaccines – some needing to be stored at -70°C – get rolled out, powering a sustainable and reliable cold chain will be critical", Mr. Alers reminded.
Furthermore, investing in renewables could create nearly three times as many jobs as investing in fossil fuels.
"As the world is rapidly urbanizing, energy efficiency in buildings, sustainable cooling and heating, smart urban planning and sustainable transport options…are key for the future of cities", he maintained.
Looking to September
In September, for the first time in 40 years, the UN will host a High Level Dialogue on Energy for countries, businesses, civil society and international institutions to step up action on sustainable energy. 
UN-Energy and UNDP Administrator Achim Steiner recently called for a reinforcement of global energy governance, saying "we know clean energy can both deliver universal energy access and contribute to tackling the climate crisis".
Although phasing out fossil fuels and transitioning to green economies is a monumental task, Mr. Alers assured that "we are ready to rise to the challenge".
Pioneering Solar Power Plant to Take off in Uzbekistan with World Bank Support
The World Bank Group, Abu Dhabi Future Energy Company PJSC (Masdar), Asian Development Bank (ADB) and the Government of Uzbekistan signed today loan and guarantee agreements to finance the first 100-megawatt solar photovoltaic power plant in the country, in support of its efforts to produce clean energy, strengthen the security of supply and combat climate change.
The International Finance Corporation (IFC) and ADB are providing up to $60 million in the financing of the project which will be the first large-scale, privately developed and operated renewable energy facility in Uzbekistan. The European Bank for Reconstruction and Development (EBRD) is providing an equity bridge loan to Masdar to fund the equity needs of the project. Meanwhile, the World Bank is providing a $5.1 million payment guarantee for the Government of Uzbekistan to backstop the payment obligations under the project along with its upstream support to create an enabling environment for renewable energy deployment in Uzbeki​stan.
The plant's 300,000 photovoltaic panels occupying a 268-hectare plot of land 35 kilometers east of the city of Navoi are expected to start feeding power directly to the national electric network in 2021. It will produce 270 gigawatt hours per year of electricity from solar energy resources, enough to power more than 31,000 households, and prevent the release of 156,000 metric tons of greenhouse gases annually.
Thanks to the project, Uzbekistan, which generates 85 percent of its electricity in thermal power plants, will be able to reduce its dependency on natural gas and coal. The project will also help ramp up the use of renewable energy and contribute to electricity production that is projected to increase from 65,000 Gigawatt hours (GWh) in 2019 to 103,000 GWh by 2030 to meet rapidly growing demand across the country.
"The project will have an enormous effect, serving as a best practice example in Uzbekistan, opening new markets for private investment and helping accomplish the country's goal of increasing the use of renewable energy," said Wiebke Schloemer, IFC Director for Europe and Central Asia. "It will also help reduce the burden on public finances, which could be deployed into other critical sectors of Uzbekistan's economy to support its recovery from the COVID-19 pandemic."
The financing package to implement the project includes up to $20 million in senior loans from IFC's own account, up to $20 million from the Canada-IFC Blended Climate Finance Program, plus up to $20 million from the ADB. IFC will also provide of up to $1 million in interest rate swaps. And the World Bank will issue a $5.1 million payment guarantee. It will be used to ensure that the National Electric Grid of Uzbekistan (NES) is capable of performing its obligations arising out of a power purchase agreement signed with Masdar and cover the risk of nonpayment for supplied electricity.
"I am pleased that the World Bank, together with IFC, is supporting Uzbekistan in greening its electricity generation through the first competitively-tendered public-private partnership in the country," noted Lilia Burunciuc, World Bank Regional Director for Central Asia. "Our technical assistance, financing and guarantees will help the Government to grow the share of renewable energy generation from currently less than 0.2 percent to 25 percent by 2030 and attract private investments into the renewable energy sector. They will also facilitate the Government efforts in the energy sector reform, the integration of renewable energies into the grid, and the global climate change mitigation."
The plant will be constructed and operated by the "Nur Navoi Solar" Foreign Enterprise, a limited liability company (the project company) owned by Masdar, a renewable energy company of the United Arab Emirates. In October 2019, Masdar won Uzbekistan's first competitively-tendered solar power public-private partnership, which was structured with IFC's advisory support under the WBG Scaling Solar Program, a one-stop shop that helps governments rapidly bring online privately funded solar projects at competitive tariffs. Uzbekistan was the first state outside of Africa to join the Program.
Masdar committed to supplying power for 25 years at just 2.679 US cents per kilowatt hour – the lowest tariff for solar energy in Central Asia to date. The project company will sell electricity to the NES at this fixed price until 2046.