A constituent process has been installed in Chile. On October 25, 2020, the date of plebiscite, the alternative "Apruebo" (78%) by a new political constitution, and the option of "Constitutional Convention" (79%), obtained the majority over the option of "Rejection" (22%) and over the "Joint Constitutional Convention" option (21%), respectively.
This is the current state of things. But let's go back a little bit regarding its origins.
In 1988 the Plebiscite took place that said NO to Pinochet, and which then led to the first presidential and parliamentary election after 17 years of dictatorship. Pinochet accepts this plebiscite in large part for fear of a popular rebellion, an issue that was akin to protests that would begin to occur progressively and on massive scale from 1983 to 1986 in Chile,(Délano, 1985; Delgado-Torres et al., 2018; Manzano, 2014, p. 80; Salazar Salvo, 2019) called "the awakening" (Moulian, 2002, p. 261), and for the assassination attempt on Pinochet (the so-called "Operation TWENTIETH Century") on September 7, 1986 (Equipo de prensa CHV, 2015; Holzapfel, 2006; Zalaquett, 2011).
And all this popular uprising occurred, even though the media of the time were trying to create distortions in the perception of the veracity of the facts. What is iconic, for example, is the protest that took place in an act broadcast on television about John Paul II's visit to Chile, where it is possible to contrast the social reality of the events caught at that time on camera, and the fully uchronic journalistic narrative (TVN, 2015) With the Plebiscite of 1988, this would put an end to the right-wing military dictatorship or "pinochetist" dictatorship.
The new regime or new state of affairs would arise from a political negotiation (Departamento de prensa, TVN, 2018; Godoy, 1999; Kaltwasser, 2007)or "antisocial pact" agreed between a sector of political opponents to Pinochet- on tone hand, and Pinochet and the pro-dictatorship political sectors on the other.. Pinochet leaves the political power of the executive, not without first ensuring his own political-judicial immunity for the future, and his economic and political heritage which, and as such, should continue and be projected over time. Proof of the first are the negotiations of the governments of the "Agreement of parties for democracy" to rescue him from trials in England (Agencia EFE, 2018; Guzmán, 2001; Huneeus, 2018; Portales, 2018)and the one who was never tried on national soil (Gárate, 2016). Thus, it was said: "We Have an unwritten covenant, but morally subscribed by all political forces, so as not to review the dictatorship"(Baby, 2011). To enable this, from an economic and political model that would have already been installed in dictatorship (Salazar Vergara & Pinto, 1999)"transition" (a term adopted by Pinochet himself in Chacarillas' speech in 1977), consisting of a process of administration protected by the continuators, is proposed. In short, Pinochet's political power would be abandoned, but the political and economic model flanked by the Political Constitution and related laws would not be touched.
Between 1990 and 2000, there is a phase that we could call a protected transition, somewhat in reference to the name that some gave of this period as "protected democracy" (Huneeus, 1997). Protected by Pinochet and political parties; protecting the model. All the police measures taken in that period, and for the sake of this "protection" were aimed at disarticulating the movements of armed insurgency. Just like the Dictatorship through the DINA and its "turn continuator", the CNI did so with the self-styled "Revolutionary Left Movement"(MIR), and, in part, with the" Manuel Rodríguez Patriotic Front" (FPMR),and the police also did so during the transitional governments with the"Lautaro Youth Movement" or MAPU Lautaro, and any other focus of insurgency that was thus"(Labbé, 2019)
For their part, economic measures were geared towards gaining the maximum economic access to foreign capital. The Chilean economy was opened to the installation of foreign companies of all kinds in Chile, and Chilean companies with large economic conglomerates. It is the time of the Great Stores that trade with all kinds of goods and services, species of "Walmart", that allowed a constant flow of purchase and sale of goods, of all those destined for consumption, an issue that led to the consideration of Chile by the authors, as a "paradise of consumption" (Moulian, 2002).
Apart from this, there was a strong export incentive, but where only one sector of entrepreneurs (large scale company) enjoyed the benefits of such activity, of full liberalization of the economy based on an extractive economy whereby transnational corporations made use of domestic labor at low wages compared to the resulting benefits for enterprises-i also with serious environmental damage (Espectador, 2019),foreign contractors selling second-hand or obsolescent goods and services at the price of first-hand goods and services and state-of-the-art technology. As an example of this, we have the purchase by the administration of the government of Ricardo Lagos Escobar of second-hand Spanish trains on the railwa,y that united the capital "Santiago" with the city "Chillán"(Délano, 2008), whose closest effect is the trail of economic damages that it has brought to the company and its workers(Donoso, 2008; Mostrador, 2011; Sánchez, 2008).
A social structure based on the acquisition of material wealth and social ostentation would also have contributed, an irrepressible need of the popular classes to resemble the most affluent classes; there is an aspirationalism or social climbing (Ariztía, 2016; Contardo, 2013). As the most affluent classes were constantly gazing at Europe, and then the U.S. as their image to imitate, this eventually irrigated the entire Chilean social structure. There was no "identity" (with all the issues that have been encountered by the postmodernist academy regarding this term). Chile, fertile province for the ideology and practices of remote nations.
Now, on one hand was politics based on the logic of political parties, under a system of indirect representation without the possibility of revocation of mandates or citizen trials for poor performance (Salazar, 2011, 2015). On the other hand, the practical attempt to monopolize politics by political parties in Chile and exercise unweighted dominance of it leads us to the phenomenon of the "partidarquía"(Carrasco Jiménez, 2016, 2020).
The Chilean "partidarquía" originated with the first post-Pinochet government, that is, in the government of Patricio Aylwin. The political blocs of Pinochet were clearly recognized, and the pro-dictator block. These blocks would continue with dominance until the first luster of the 21st century, when the student movement of 2001 and Pinochet's death in 2006 occur, turning points in the historical process of Chile.
Adherents to mass, incendiary, and revolutionary protest socialism of the 1960s and 1970s began to enjoy the economic "goodness" of the model established by the dictatorship and ceased to be (if ever really) critical of economic disadvantages. If their model worked for them, then the gangsterism, arrogance, threats, and corruption of the administration as ways to preserve power in all its manifestations didn't matter. Instead, they were installed as ways of doing things, all with the aim of extending their prebendas, privileges, and domains. What Pinochet's partisan block already perversely enjoyed, even before it became a block and simply being Pinochet's adherents during its regime, the socialists, who were the block opposing it, would also begin to taste its perverse fruits. Therefore, right, or left, it was already the same when it comes to embodying the vices of the political and economic model.
Many exhibited their corrupt and corrupting practices without inhibition, exercising nepotism, the trafficking of influences, the undue pressures, participating in television shows as celebrities, posing as movie or rock stars, and others, notorious for their romances and confessions (Equipo FMDOS, 2016)an exhibitionist egolatry. It should come as no surprise, then, that the world of the show is interspersed with that of partisan politics (Sandoval, 2013). We understood that they were public servants, but figuration, flattery and power made them feel like land gods. Drunk with ego, they did not know what was going on in real Chile, the one of daily life.
The "partidarquía" was also built on political operators who did not belong to the dome but lived off partisan clientelism. His entire social position, his "benefits", were secured by the party only by his belonging and devotion. Jobs were secured for people without professional instruction, or who, having it, were and are of paradigmatic mediocrity, along with accumulating, a whole "toolbox" of bad practices: deviations from public resources for personal interests (Bravo, 2019; Mostrador, 2019); obtaining professional qualifications for projects through bribery, threat and extortion (Arroyo, 2017; Espinoza Riquelme, 2020; Jara Herrera, 2020); the granting, with public funds, of professional services at a cost to friends and family without merit (Cooperativa.cl, 2017; Kelly, 2020; Pizarro & Sepúlveda, 2017). Thus, a working culture was built based on this mediocrity, on the trafficking of influences based on political favor. That is, a corruption of practices, an issue that was permeating every labor organization.
This, in some way, was accompanied by a whole process of deep banalization, a "concertacionist aesthetic" (Oporto Valencia, 2015, p. 254), kind of "soma" as described by Huxley in Brave New World, an opium that was distributed by the political system prevailing "post-pinochetist" and transitional (1990-2000), whose effect produced some malaise in Chilean culture, and the evasion of the population to the social reality resulting from the model. Many "ingested" this drug, this alcohol, as an anesthetic wayof trying to forget rape and its trauma, not only human rights violations, but also real and concrete violation of the body, one of the political foundations of Pinochet's dictatorship and of hispolitical heritage. So many others also consumed this "soma" so as not to hear. Pitifully, this led them to insult those who wanted to restart their lives with the necessary justice after the ageing, an issue that the political system threw under the carpet out of fear and cowardice (Deutsche Welle, 2018; Herceg, 2020) In this way they were "resentful", there was a boredom to listening to the issue of human rights, and in the most extreme cases, to mention that the unfinished work of the dictatorship lay in not having killed all those who were part of political dissent (Guzmán, 2001) This type of violence demonstrated, in our view, two things: (1) that the model installed by the dictatorship was more than just a "brick" and a Constitution; it was a structural complex, within which the economic and the political are elements, but that the way to configure them socially and historically, is what defined the model; (2) that the model produced the same effects as in dictatorship, also in "democracy", so that the people humiliated were still humiliated.
This is how the questions that arose in everyday conversation, on the journey on public transport, in the opinion of the driver, the passengers, at the clothesline, a cashier, in the mass chats, began to gather at the mouth where their waters were slowly growing. And the rumour of them did not stop, and it was timed by the stone on which the political parties had founded their building. This was decanting in a distrust of the "political class" and in a "crisis of representation" (Salazar, 2019).
It is not that the current Constitution, in itself, is "the" source of any possible corruption. Rather, the defect would be the type of relationship between the economic structure implemented in Chile and the established political-legal structure, a political-legal structure whose head, ceiling and support is the current Constitution. The result of the interaction and dynamics of both structures in Chile is a set of social and/or practical relationship modes that are distributed lenticularly throughout the social body. It would have to be the "what are you willing to do to achieve the social objectives that the political-economic framework allows you", that is, cost. And optimization would indicate, in a society like ours, that media matters more than ends. Therefore, political or class favor, which is but the "sale of the soul to the devil", implies a means of obtaining social position, riches, and recognition. But if these are conceived only individual means for purposes other than just individual ones, the way of social relations, perhaps they could change. This lack, in my view, is the current social model.
All these critical points are sharpened by bordering a phase that we will call agonic transition. The transition is beginning to dilute, because the political and economic model that was intended to be founded would have already progressed in its maturation sufficiently. The transition was simply the "snake egg" that enabled the process of "maturation" (Oporto Valencia, 2015) of a political and economic model that began to peck the space for its culmination. And this was possible to perceive as social problems became more acute and critical, and as a result, the social bubbling of this culmination begins to burst on the surface, producing an ever-increasing social cracking. In other words, the greater the consolidation of the model, the greater the social cracking, and as a result, the student protests that were to come begin to take place.
Bibliographicreferences
Agencia EFE. (2018, agosto 16). Insulza dice que hoy defendería de nuevo el regreso de Pinochet desde Londres. EFE. https://www.efe.com/efe/america/politica/insulza-dice-que-hoy-defenderia-de-nuevo-el-regreso-pinochet-desde-londres/20000035-3782334
Ariztía, T. (2016). Clases medias y consumo: Tres claves de lectura desde la sociología. Polis (Santiago), 15(43), 435-459. https://doi.org/10.4067/S0718-65682016000100021
Arroyo, C. (2017, febrero 15). Denuncian que el Servicio de Evaluación Ambiental ha actuado ilegalmente en la tramitación de Dominga. Oceana Chile. https://chile.oceana.org/prensa/comunicados-de-prensa/denuncian-que-el-servicio-de-evaluacion-ambiental-ha-actuado
Baby, S. (2011). ¿Latinoamérica: Un desvío necesario? Baltasar Garzón, de Pinochet a Franco. Amnis. Revue de civilisation contemporaine Europes/Amériques, 2, Article 2. https://doi.org/10.4000/amnis.1485
Bravo, D. A. (2019, agosto 8). Informes desprolijos y 60 millones de pesos en viajes: Así fueron las últimas expediciones al extranjero de los concejales de Pudahuel. El Desconcierto. https://www.eldesconcierto.cl/2019/08/07/informes-desprolijos-y-60-millones-de-pesos-en-viajes-asi-fueron-las-ultimas-expediciones-al-extranjero-de-los-concejales-de-pudahuel/
Carrasco Jiménez, E. (2016, octubre 29). La abstención como un síntoma político. El Mostrador. http://www.elmostrador.cl/noticias/opinion/2016/11/18/la-abstencion-como-un-sintoma/
Carrasco Jiménez, E. (2020). Nueva Constitución en Chile o el desmantelamiento político-jurídico del modelo: A propósito del estallido social 18/O. Tirant lo Blanch. http://digital.casalini.it/9788413367644
Contardo, Ó. (2013). Siútico: Arribismo, abajismo y vida social en Chile. Planeta.
Cooperativa.cl. (2017, septiembre 7). Un tercio de los diputados chilenos pagó por informes plagiados. Cooperativa.cl. https://www.cooperativa.cl/noticias/pais/politica/camara-baja/un-tercio-de-los-diputados-chilenos-pago-por-informes-plagiados/2017-09-07/201039.html
Délano, M. (1985, septiembre 6). Seis muertos dejó la violenta jornada de protesta en Chile. El País. https://elpais.com/diario/1985/09/06/internacional/494805626_850215.html
Délano, M. (2008, diciembre 16). Chile pedirá explicaciones a España por la venta de trenes usados de Renfe. El País. https://elpais.com/internacional/2008/12/17/actualidad/1229468403_850215.html
Delgado-Torres, F., Maugard-Bravo, M., Delgado-Torres, F., & Maugard-Bravo, M. (2018). Movilización y organización popular en dictadura: Las jornadas de protesta nacional en Arica (1980-1986). Izquierdas, 39, 34-56. https://doi.org/10.4067/S0718-50492018000200034
Departamento de prensa, TVN. (2018, octubre 3). El Pacto con Pinochet. https://www.youtube.com/watch?v=Deqtd0ep1Lo
Deutsche Welle. (2018, septiembre 11). Chile: "De la tortura no se habla" | DW | 11.09.2018. DW.COM. https://www.dw.com/es/chile-de-la-tortura-no-se-habla/a-45435223
Donoso, M. (2008, agosto 21). Alianza divulga actas de EFE donde Ajenjo revela sus diálogos con Lagos. La Tercera. https://www.latercera.com/noticia/alianza-divulga-actas-de-efe-donde-ajenjo-revela-sus-dialogos-con-lagos/
Equipo de prensa CHV. (2015). Guerrilleros. La historia tras el fusil. Capítulo 1. Parte 1 [Documental]. ChileVisión. https://www.chilevision.cl/guerrilleros/capitulo-completo/guerrilleros-capitulo-1-26-agosto-parte-1
Equipo FMDOS. (2016, mayo 4). Descubre la confesión hot del senador Fulvio Rossi. FMDOS. https://www.fmdos.cl/noticias/descubre-la-confesion-hot-del-senador-fulvio-rossi/
Espectador, E. (2019, octubre 21). Comunidades afectadas por minería de Cerro Matoso recibirán $160.000 millones [Text]. elespectador.com. https://www.elespectador.com/noticias/judicial/comunidades-afectadas-por-mineria-de-cerro-matoso-recibiran-160000-millones/
Espinoza Riquelme, N. (2020, septiembre 7). Corrupción en Atacama: Por qué el CDE acusa de cohecho a Jaime Mulet y dos abogados ligados a la DC. BioBioChile – La Red de Prensa Más Grande de Chile. https://www.biobiochile.cl/noticias/nacional/chile/2020/09/07/corrupcion-en-atacama-por-que-el-cde-acusa-de-cohecho-a-jaime-mulet-y-dos-abogados-ligados-a-la-dc.shtml
Gárate, M. (2016). "¡Lo agarraron!" Representaciones del arresto de Augusto Pinochet en Londres y el despertar del exilio chileno en Europa (1998-2000). Nuevo Mundo Mundos Nuevos. Nouveaux mondes mondes nouveaux – Novo Mundo Mundos Novos – New world New worlds. https://doi.org/10.4000/nuevomundo.69482
Godoy, Ó. (1999). La transición chilena a la democracia: Pactada. Estudios Públicos, 74, 79-106. https://www.cepchile.cl/cep/estudios-publicos/n-61-a-la-90/estudios-publicos-n-74/la-transicion-chilena-a-la-democracia-pactada
Guzmán, P. (2001). El caso Pinochet [Documental; DVCam]. https://www.youtube.com/watch?v=KBcga3VFglI
Herceg, J. S. (2020). Los silencios de la tortura en Chile. Revista de ciencia política (Santiago), 40(1), 115-136. https://doi.org/10.4067/S0718-090X2020000100115
Holzapfel, M. (2006, septiembre 15). La mujer del atentado a Pinochet [Rebelión]. Chile. https://rebelion.org/la-mujer-del-atentado-a-pinochet/
Huneeus, C. (1997). La autodisolución de la «democracia protegida» en Chile. Revista Ciencia Política, 19, 61-86.
Huneeus, C. (2018, octubre 22). La detención de Pinochet en Londres y la democracia semi-soberana. CIPER Chile. https://www.ciperchile.cl/2018/10/22/la-detencion-de-pinochet-en-londres-y-la-democracia-semi-soberana/
Jara Herrera, R. (2020). Mal vecino [Documental; Digital]. Ricardo Jara Herrera.
Kaltwasser, C. R. (2007). Chile: Transición pactada y débil autodeterminación colectiva de la sociedad. Revista Mexicana de Sociología, 30.
Kelly, F. (2020, julio 30). Hoy formalizarán a Mario Morales por fraude al fisco, soborno y cohecho. Diario Chañarcillo. https://www.chanarcillo.cl/hoy-formalizaran-a-mario-morales-por-fraude-al-fisco-soborno-y-cohecho/
Labbé, D. (2019, enero 31). "En el período de Patricio Aylwin se torturaba a las personas para arrancarles confesiones". piensaChile. http://piensachile.com/2019/01/en-el-periodo-de-patricio-aylwin-se-torturaba-a-las-personas-para-arrancarles-confesiones/
Manzano, C. (2014). La Asamblea de la civilidad. Movilización social contra la dictadura en los 80. Londres38. https://www.londres38.cl/1934/articles-97495_recurso_1.pdf
Mostrador, E. (2011, abril 1). Empresa de Ferrocarriles del Estado registra pérdidas por $115.686 millones en 2010. El Mostrador. https://www.elmostrador.cl/mercados/2011/04/01/empresa-de-los-ferrocarriles-del-estado-registra-perdida-por-115-686-millones-en-2010-2/
Mostrador, E. (2019, agosto 30). Viajes injustificados: Contraloría objeta salidas al extranjero de alcaldes y concejales de 8 municipios. El Mostrador. https://www.elmostrador.cl/noticias/pais/2019/08/30/viajes-injustificados-contraloria-objeta-salidas-al-extranjero-de-alcaldes-y-concejales-de-8-municipios/
Moulian, T. (2002). Chile actual: Anatomía de un mito (3. ed., reimpr). LOM.
Oporto Valencia, L. (2015). Los perros andan sueltos: Imágenes del postfascismo. Usach.
Pizarro, G., & Sepúlveda, N. (2017, septiembre 7). Asesorías parlamentarias: Al menos 40 diputados pagaron por informes plagiados. CIPER Chile. https://www.ciperchile.cl/2017/09/07/asesorias-parlamentarias-al-menos-40-diputados-pagaron-por-informes-plagiados/
Portales, F. (2018, octubre 13). La Concertación defendió a Pinochet hace 20 años. Piensa Chile. https://piensachile.com/2018/10/la-concertacion-defendio-a-pinochet-hace-20-anos/
Salazar, G. (2011). En el nombre del poder popular constituyente: (Chile, siglo XXI). LOM Ediciones.
Salazar, G. (2015). Dispositivo Histórico para Asambleas Populares de base que se proponen desarrollar su Poder Constituyente. Ediciones CTIT. http://ctit.cl/documentos/dispositivo.pdf
Salazar, G. (2019, diciembre 19). Gabriel Salazar: «Tenemos que eliminar ya a esta clase política». Interferencia. https://interferencia.cl/articulos/gabriel-salazar-tenemos-que-eliminar-ya-esta-clase-politica
Salazar Salvo, M. (2019, octubre 19). El anterior gran estallido social en Santiago: Protestas y barricadas contra la dictadura. Interferencia. https://interferencia.cl/articulos/el-anterior-gran-estallido-social-en-santiago-protestas-y-barricadas-contra-la-dictadura
Salazar Vergara, G., & Pinto, J. (Eds.). (1999). Historia contemporánea de Chile (1. ed). LOM Ediciones.
Sánchez, J. (2008, septiembre 15). Jaime Rebolledo, CNTF :"Los responsables de la crisis de EFE son Ricardo Lagos y Luis Ajenjo". El Ciudadano. https://www.elciudadano.com/entrevistas/jaime-rebolledo-cntf-"los-responsables-de-la-crisis-de-efe-son-ricardo-lagos-y-luis-ajenjo"/09/15/
Sandoval, R. (2013, octubre 7). Los 100 rostros de la farándula y el espectáculo que se pasaron a la política, desde el regreso a la democracia. The Clinic Online. https://www.theclinic.cl/2013/10/07/los-100-rostros-de-la-farandula-y-el-espectaculo-que-se-pasaron-a-la-politica-desde-el-regreso-a-la-democracia/
The Clinic. (2015, agosto 6). La versión de Gustavo Hasbún por la foto pelo en pecho que circula en redes sociales. The Clinic. https://www.theclinic.cl/2015/08/06/la-version-de-gustavo-hasbun-por-la-foto-pelo-en-pecho-que-circula-en-redes-sociales/
TVN. (2015). Visita del Papa a Chile. Incidentes Parque O´Higgins. https://www.youtube.com/watch?v=NgSU3jdq2cY
Zalaquett, C. (2011). La frentista "Fabiola": Un relato en reversa del atentado a Pinochet* «Fabiola»: A reverse story on Pinochet attack. 31.
Democrats Control of the Senate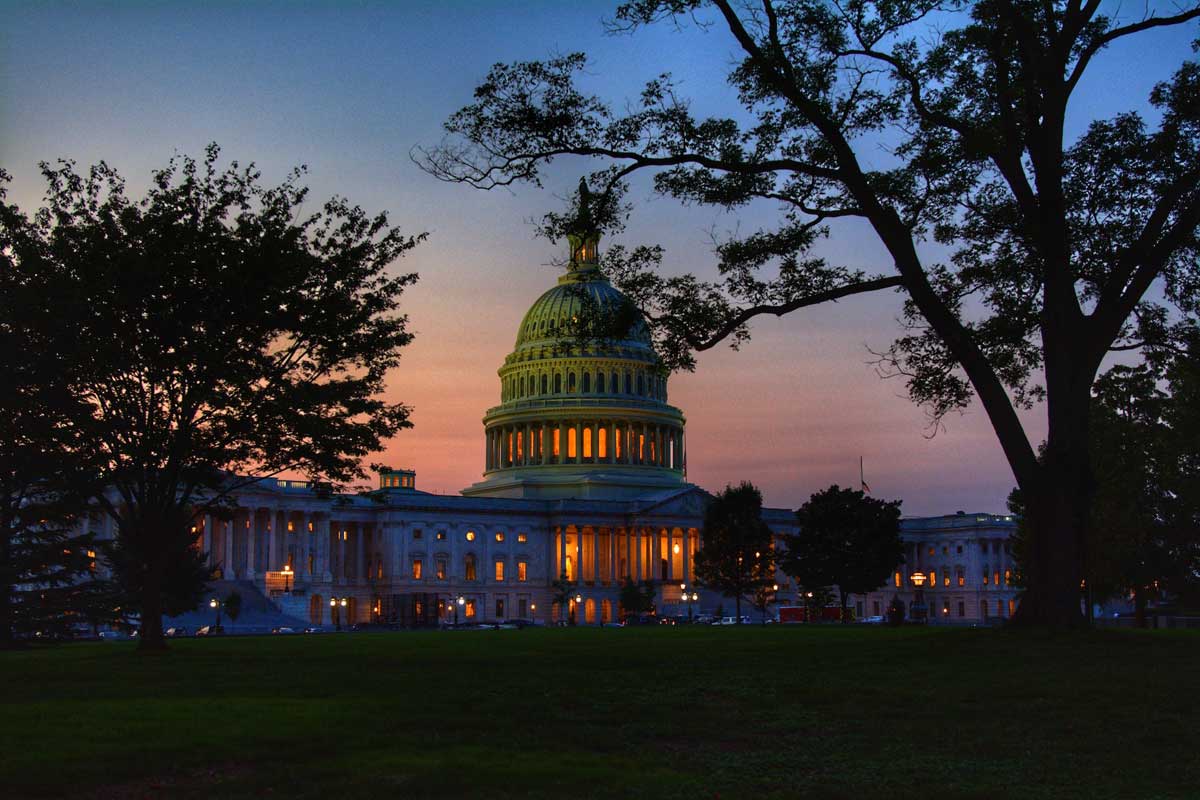 Midterm elections are held in the United States every four years in the middle of the term of the American President, that is, two years after the presidential elections, in order to elect all members of the House of Representatives (435 members) and a third of the members of the Senate. These elections are an indication and a referendum on the performance of the American President in the first two years of his presidency.
During the elections that took place on November 8, 35 senators were elected who spent 6 years in office, in addition to 36 governors out of the 50 state governors who spent 4 years in office, 36 state governors and 27 state secretaries from a total of 50 states, besides the election of a large number of the local legislative positions, including the election of 6279 deputies out of 7383 deputies in the state legislative assemblies.
The midterm elections this year took place in an unprecedented atmosphere at various levels, as it was the first elections after the Covid-19 pandemic, which led to the death of more than a million Americans, and infected 100 million, and it is also considered the first elections to be held after supporters of former President Donald Trump stormed the Congressional Building in January 2021 to prevent the official announcement of President Joe Biden's victory, and they are known as "Elections Deniers".
The Senate elections – in particular- are considered a political battle by all standards, in which Catherine Cortez Masto's uneasy victory in the State of Nevada came as a lifeline for the Democratic Party, and the failure of Republicans' plans to take control of Congress. This battle was resolved in favor of the Democratic Party in the Senate.
The US Vice President Kamala Harris – who, by virtue of her position, presides over the Senate – has the relative weight, as she broke the tie rule and tipped the balance in favor of the Democrats, who seized seat No. 50 after announcing Masto's victory in the aforementioned seat, while the Republicans remained at seat No. 49 in the Senate which is the upper chamber of the Congress, comprises of 100 seats.
The elections also have witnessed the defeat of a quarter of the candidates supported by Donald Trump, in which some of them instigated and participated in storming the Congress. The setback was the failure of the sweep expectations as expected by Trump and the Republicans, and even Republican lawmakers, and other commentators admitted that the Republicans had failed to achieve what is known as the Red Wave sweep, in reference to the States that support the Republican Party, which are known as the red States.
Many opinion polls had indicated that the Republican Party is expected to achieve a great successes in these elections, especially in light of the inflation and high prices crisis that the American citizens suffer from, which resulted in a significant decline in the popularity of President Joe Biden in recent months.
It can be asserted that a simple majority in the Senate will give the Democratic Party the ability to approve the judges chosen by US President Joe Biden to fill positions in the district courts, circuit courts and supreme courts, and this in turn will be a fundamental step for the Democrats to win new seats on the Supreme Court that now enjoys a majority of six to three Republicans. In addition, by controlling the Senate, the Democrats can reject legislations sent by the House of Representatives, which is controlled by the Republicans, and this is a remarkable success for the Democratic Party.
The majority in the Senate also means for President Joe Biden the ability to move easily with regard to international treaties, and the negotiations that will take place with the Republicans on a broader spending package at the end of the year, an issue that will need the approval of both parties.
A number of Democratic senators will seek to raise the debt ceiling, while House Republicans will seek to use this issue as a pressure card to obtain spending cuts. However, Democrats have the ability to raise the borrowing ceiling before Congress takes the oath, if the party members remain united.
The Democrats' control by a small majority of the Senate is considered a miscarriage of Republican plans to conduct investigations into the activities of the Biden administration and his son Hunter, who had business dealings with Ukraine and China. The Democrats will maintain control over committees and investigations, in addition to preventing any attempts by the Republicans to isolate President Joe Biden, and on top of that, Democrats can pass a limited number of controversial bills with a simple majority of votes.
It is certain that this victory will have positive repercussions for the Democratic Party and President Biden during the next two years, that is, until 2024, when new elections for Congress will be held in both the House of Representatives and the Senate, in addition to the presidency.
It was expected, before the elections, that the Democratic party would lose 25 or 30 seats in the House of Representatives, and the party would turn into a clear minority in the Senate. This result would have been seen as a public rejection of President Biden, which would increase the pressure on him in his quest to run for a second term. But in turn, and after this victory, President Biden's position within his party has been strengthened, and his advisors are now speaking with greater confidence about his intention to run for a second term, but this definitely depends on the performance of the Biden administration at the internal and external levels, the American citizens' feeling with an improvement in their economic conditions, and the continuation of making progress in a number of issues, foremost of which is the issue of health insurance.
On the other side, there are concerns that a divided Congress, by nature, may lead to a state of legislative stalemate, and the Republican control of the House of Representatives will be enough to eliminate any hopes for President Biden to pass a comprehensive legislative agenda over the next two years.
Nevertheless, and despite the disagreement, there is a consensus between the Republican and Democratic parties over a number of files including confrontation with China, the promotion of international trade, and the acceleration of establishing energy projects.
The elections showed the lack of centralization of external issues and the focus on internal issues, including issues of protecting democracy and freedom of abortion, which is what the Democratic Party bet on and succeeded in. In addition, the performance of the Democrats reinforced confidence in President Biden's agenda and his presence at home and on the international stage. In contrast, the failure of many pro-Trump candidates to win the elections is a painful blow to his movement, which puts Trump's political future at stake, especially in light of his announcement to run for the upcoming 2024 presidential elections.
The elections were also evidence of the American citizen's awareness and support for democracy despite the economic conditions, international instability, and the Biden administration's preoccupation with several international files.
What happened in the elections was a victory for American democracy and emphasis on its strength, its ability to overcome challenges, and a correction for the compass of the American political system, which was distorted by Trump.
Should there be any censorship? (NO -NONE!)
Conservatives say yes, there should be censorship, because otherwise what they feel is repulsive can become spread: they fear its spread and are convinced that censorship (by people who believe as they do) must be imposed. That's NOT democracy.
Liberals agree with conservatives on this question, though they want different people to be doing the censoring, because some of their beliefs are different from conservatives' beliefs. (Anyone who thinks that liberals — Democrats in the U.S. — aren't ardent for censoring, should explain how that can be so, since overwhelmingly the political money donated by executives and other employees of the gossip-grapevine, Twitter, has gone to Democrats, and those employees decided to censor-out from their site the damning evidence against the Biden family — Joe, Hunter, and James — that the Republican Party's N.Y. Post had published on 15 October 2020 under the headline "Emails reveal how Hunter Biden tried to cash in big on behalf of family with Chinese firm". (Maybe Trump would have won that election if this report of the Biden family's corruptness had been spread and discussed instead of squelched as 'Russian disinformation', as was done.) Then, the Democratic Party's Politico 'news'-site headlined on 19 October 2020, "Hunter Biden story is Russian disinfo, dozens of former intel officials say" and buried two-thirds of the way down the key passage (which had been in the top third of the document), in these Deep-State operatives' letter, the passage which included the fact "that we do not know if the emails [from Hunter Biden's laptop computer], provided to the New York Post by President Trump's personal attorney Rudy Giuliani, are genuine or not and that we do not have evidence of Russian involvement." The signers said there that they were signing ONLY to having "suspicions" that this had happened — but Politico suppressed that most crucial of all the allegations in the document. Also: Glenn Greenwald was forced out of the Democratic Party billionaire Pierre Omidyar's "The Intercept" 'news'-site on 29 October 2020 for submitting a news-report titled "THE REAL SCANDAL: U.S. MEDIA USES FALSEHOODS TO DEFEND JOE BIDEN FROM HUNTER'S EMAILS". And, furthermore, the Democratic Party's Washington Post headlined on 1 November 2020 the lie that "For Russia, Biden is the foe they know. The Kremlin is studying old playbooks." As Greenwald subsequently pointed out, "Twitter's 'foreign govt hacking' pretext for censoring was a lie, and they knew it.") So, regarding censorship, conservatives and liberals are effectively the same but protect different lies and liars. The two groups believe and protect two different, competing, myths. That's NOT a democracy. It's rule by billionaires (who control those politicians and media), NOT by the public.
Libertarians say no, because anything that limits a person's freedom is condemned by them on principle — they even are sometimes called "anarchists" because no principled line (no clear distinction) exists separating libertarians from anarchists (persons who oppose ALL government). HOWEVER, libertarians (even self-declared anarchists) disagree with one-another about whether the private sector, including corporations (such as Twitter), have a right to censor: some say yes, it's part of their (the private sector's) freedom; but some say no, no entity has a right to censor, because that limits another person's freedom. Some say that ONLY parents have a right to censor what their children receive. CONSEQUENTLY: Libertarians don't ACTUALLY have any clear and principle-based position, for or against censorship. Libertarianism provides no answer to this question — other than the myth that they are committed to everyone's "freedom." Libertarianism is a nullity, a nothing, on censorship: neither for it nor against it. It allows rule by billionaires (whose agents fool the public), and no democracy would.
Progressives say no: Nothing can possibly justify censorship of anything, except of demonstrable (provable) falsehoods. This means that, if a court of law cannot reasonably disprove an allegation, then the public must be able to consider the evidence both for and against it. Neither the Government nor any other entity has a right to prevent the public from considering and debating any allegation. A progressive is devoted to science, and science is based upon this same principle — ANY possible truth must be considered by the public. (A provably false statement cannot possibly be true.) Progressives can differ with one-another in allocating criminal versus civil liability for the spreading of allegations that are provably false; but, they are united in opposing ANY liability for the spreading of truths. The ONLY exception to this is that if the nation is legally at war and under "martial law," then its Government has a right to censor, (or "classify") allegations in order to protect the nation's sovereignty against the legally declared "enemy." That is the ONLY exception to the progressives' principle that NO possibly true statement should EVER be censored by ANYONE. Progressivism — the ideology of science — advocates clearly for democracy, NOT for any aristocracy.
Here's how the ideology of science functions — and why it needs to be applied in order for Government to serve the public's interest instead of merely some fake 'national interest': On 2 August 2022, the pro-science magazine Current Affairs headlined "Why the Chair of the Lancet's COVID-19 Commission Thinks The US Government Is Preventing a Real Investigation Into the Pandemic" and interviewed Jeffrey Sachs, who explained:
So you saw a narrative being created. And the scientists are not acting like scientists. Because when you're acting like a scientist, you're pursuing alternative hypotheses. And the scientists just wrote recently an op-ed saying the only evidence that this came out of a lab that's been put forward is that it came in a city, Wuhan, where an institute was located. Well, that's a lie. That is not the only coincidence that leads to this theory [He should have said "hypothesis" there]. What leads to this alternative hypothesis is the detailed research program the NIH funded that was underway in the years leading up to the outbreak. So I see the scientists absolutely trying to create a narrative and take our eyes off of another issue.
That's the politicization of science, the corruption of science. Sachs documented their obfuscations and evasions — the censorship that has been occurring, which has been preventing the necessary research to identify how the covid-19 virus was created.
That's a typical scientific example.
Glenn Greenwald is a progressive, and his position regarding the twitter censorship scandal that the billionaire Elon Musk released to the public on December 3rd after buying twitter corporation and firing its censors, said that "The sleazy, pro-censorship pack of liberal employees of media corporations united last night to attack @mtaibbi — as they do to any journalist who breaks a real story about real power centers — and, because they were so desperate to discredit it, showed what they are." What they are, in America, is NOT democrats: The "Democrats" aren't any more democratic than America's Republicans (conservatives) are.
On 8 May 2022, I headlined and called public attention to "A crushingly powerful legal case against censorship has now been presented." Linking to and quoting from the court-ducument, it seems to me to be an open-and-shut case for a decision against "the Biden Administration's open and explicit censorship programs. Having threatened and cajoled social-media platforms for years to censor viewpoints and speakers disfavored by the Left [referring obliquely there to the Democratic Party], senior government officials in the Executive Branch have moved into a phase of open collusion with social-media companies to suppress disfavored speakers, viewpoints, and content on social-media platforms."
On 3 December 2022, former President Trump disqualified himself from any further political consideration by patriotic Americans, by his advocating to terminate the U.S. Constitution if necessary in order to declare himself to have won the 2020 election. CNN and other mainstream 'news'-sources that don't link to their primary sources, because they don't want their readers to be able easily to see and inspect for themselves what they actually say — what the actual evidence is — refused to link to Trump's actual statement, but instead linked to anything else. For example, the Washington Post headlined about Trump's statement, "White House rebukes Trump's suggestion to suspend Constitution over 2020 election" (an intentionally indirect headline, which refused even to call attention to the fact that the former President was now urging cancellation of the U.S. Constitution, such as would a headline like "Trump Urges Termination of U.S. Constitution"). Their 'news-report' provided no link to Trump's statement, which it supposedly was about. Lots of people pay subscriptions to read such trashy 'news'-reporting. Anyway, here was Trump's full and actual statement:
https://truthsocial.com/@realDonaldTrump/posts/109449803240069864
Donald J. Trump
@realDonaldTrump
So, with the revelation of MASSIVE & WIDESPREAD FRAUD & DECEPTION in working closely with Big Tech Companies, the DNC, & the Democrat Party, do you throw the Presidential Election Results of 2020 OUT and declare the RIGHTFUL WINNER, or do you have a NEW ELECTION? A Massive Fraud of this type and magnitude allows for the termination of all rules, regulations, and articles, even those found in the Constitution. Our great "Founders" did not want, and would not condone, False & Fraudulent Elections!
Dec 03, 2022, 12:44 PM
He thinks that his being declared the 2020 winner is more important to America than America's Constitution is.
Without the Constitution to serve as a basis for the nation's laws, the ONLY available basis for the Government is dictatorship: even the possibility of a democracy no longer then exists. Trump is so petty that, in his view, restoring him to the White House is more important than his country having even a possibility of becoming a democracy. Unless the American people are complete idiots, Trump has now lost any possibility he might have had to return to the White House — or to any other political post. His statement there is the most outrageous and anti-democratic that any former U.S. Government official has ever publicly made. It should not be censored (including refusing to link to it); it should be widely debated in America's public square. Perhaps America's billionaires feel nervous about making the public aware of just how deepseated dictatorship now is in this country. It's merely their banana republic, now. In fact, it not only is NOT now a democracy but instead a dictatorship — an aristocracy instead of a democracy — but it is even a police state.
America's billionaires control their Government, and if they terminated their censorship instead of perverting or eliminating the U.S. Constitution as their agents have been and are doing, then it would no longer be their country — it would become, again, ours. That would terrify them, all the more so as we have been along this global-imperialist path, the MIC (military-industrial complex), now, ever since it became imposed, on 25 July 1945. And the farther that goes, the closer a second American revolution will become, but this time to remove from power not Britain's aristocracy, but America's own.
That's why we have censorship in America. There is no other reason. There is no actual national-security reason, nor any other. It's all a fraud. They need to protect and spread their lies (especially against 'enemy nations'). It is now so deep that it cannot be exposed as it actually is, without producing a revolution — not Constitution-change, but regime-change, back to what (prior to 1945) was a Constitutional democratic republic. Ending the empire is the only way back to becoming, again, the Constitutional democracy that preceded 25 July 1945 in America. It is the only way to end the censorship, and the dictatorship, by and on behalf of the aristocracy — the Deep State.
John D. and Henry: A Marriage of Convenience
After oil had been discovered in Pennsylvania in 1859, a canny businessman realized its potential and began buying up the oil fields. John D. Rockefeller's Standard Oil eventually owned almost all until trust busters broke up his Standard Oil Trust.
Meanwhile a clever inventor was interested in bringing the automobile, heretofore a rich man's toy, to the common man. So it was that Henry Ford's production line showed the world how it could be done. Of course, the automobile of the day, coughing and sputtering, might have had a similar effect on the people but it brought independent transportation and its convenience to the middle class. And John D. Rockefeller's oil fueled it.
Between John D. and Henry and others like them in Europe and elsewhere, our poor planet became a warming greenhouse as the gases generated by these cars, and industrialization in general, rose to the atmosphere — the effects of which few if any had foreseen then.
People in the early days were to invent steam cars and electric cars also but the convenience of refueling at John D.'s gasoline stations left them trailing in the dust of Henry Ford's now lovingly named Tin Lizzie.
The Second World War saw the use of oil and its derivatives in cars, trucks, airplanes, ships and just about anything that could move. Oil became a strategic commodity defended and fought for — without oil, armies came to a standstill. Romania fueled the axis powers and thus became a target for the allies. The war in North Africa became a struggle for control of the Suez Canal and access to oil from the Middle East. The British controlled it; the Germans failed to wrest it.
If John D. (1939) and Henry (1947) had passed away, their companies were thriving, enriched further by the demands of war. Europe might be in shreds but America was whole and ready to supply its needs.
It was a time of peace, and America to Europeans was a land of milk and honey. Hard work was behind it though, and nothing displayed the rewards of this toil than an automobile in the driveway — the flashier the better. As Americans became richer, the cars became more luxurious and more convenient to drive: automatic transmission, power-assisted brakes and steering, windows moving up and down at the touch of a button, as could the soft top on convertibles and so on.
The huge cars birthed a new name: gas guzzler. Both Detroit producing the cars and the oil companies supplying the fuel became richer. Greenhouse gases increased and could only go one way … up … coining new expressions like global warming. Greenhouse is apt, for the sun's rays come through but the heat generated cannot escape as easily as it would without the gas shield.
Rachel Carson's book, Silent Spring, focusing on the use of pesticides and the subsequent harm to the environment, brought environmental damage to the attention of the world. It did not take long to draw scrutiny also to vehicles blowing greenhouse gases out of the exhaust pipe. The love affair with the automobile was coming to an end.
But in a society built around it, reducing usage will take a while for the auto has become a necessity.