The Urgent Need For Political Action On Climate Change In South Asia
The universal consensus on climate change is the need of the hour. The Intergovernmental Panel on Climate Change has confirmed that climate change is real in its Fourth Assessment Report. Climate change denialism will make the planet more vulnerable to anthropogenic activities. It will further polarise the world on a burning issue that needs international attention. The benefits from adaptation and mitigation methods are far more than not taking action on climate change.
***
South Asia has a unique geographical location blessed with various rivers and a diverse ecosystem. The region's diverse flora and fauna make it one of the richest regions abundant with natural resources. However, the tentacles of climate change have made the region susceptible to threats. The effects of climate change would be more adverse in this region because the majority of the population is dependent on the agrarian sector. Moreover, colonisation and internal conflicts in South Asian countries have crippled the economy and pushed large sections of the population into poverty. The bulging population in developing countries makes the threat to natural resources more serious.
Most of the countries opened up their economy through liberalisation, privatisation and globalisation but it only widened the gap between the rich and the poor. One of the most adverse effects of globalisation on South Asia was that it infused a consumerist and aspirational attitude in young minds at the expanse of the environment. Globalisation has often pushed development by putting the environment on stake. The worst thing about crony capitalism is that it is only motivated by profits. The core countries have often encouraged the South Asian countries to adopt policies at the cost of the environment. For example, the state government of Himachal Pradesh declared Badi as a tax free region. As a result of this, many international and national industries were set up. When the government realised that the benefit from industries was meagre compared to the harm they were causing to the environment. The industries, therefore, thought of shifting their production houses somewhere else. (Skylab, 2009) The hypocrisy of globalisation and capitalism will result in destruction of the environment which will lead to a gloomy future for our future generations. This article will try to analyse the importance to address the problem of climate change in South Asia and how a green economy can benefit the population in the long run.
The Climate Change Threats And Consequences That South Asian Countries Are Facing 
Flash floods: Flash floods in South Asia is a result of climate change. It increases the water to an alarming level. The American Meteorological Society (AMS) describes flash floods as, "A flood that rises and falls quite rapidly with little or no advance warning, usually the result of intense rainfall over a relatively small area." It has led to loss of property and lives in South Asia. Hyderabad recently experienced flash floods. The city recorded 191 mm of rain within the span of a few hours. It has been the heaviest ever recorded in 97 years. Almost 70 people lost their lives. (Indian Express, 2020)
Melting of Himalayas: Himalayan glaciers are melting at a very fast rate posing grave danger to South Asian countries like India, Pakistan and Bangladesh. Scientists have revealed that the melting of glaciers has doubled with the beginning of the century. The most prominent reason for melting of the Himalayan glaciers at such a fast rate is anthropogenic activities of the human race. This will lead to severe floods in the South Asian countries. The glacier lake outburst flood (GLOF) can lead to mass destruction. According to a 2011 study, 42 lakes in Nepal were at high risk of flood. (National Geographic, 2019)
Rise in water level: Low-lying areas are at risk due to the rise of water level in South Asian countries. A large chunk of land from countries like Maldives and Bangladesh will get submerged due to climate change. Most of the areas of Bangladesh are already sinking. Moreover, the saline water makes the land poisonous due to which crops die. The coral reefs of maldives are getting threatened due to rising sea level. They are one of the major sources of the growth of nature based tourism in Maldives which has contributed 70% of the country's GDP. (The World Bank, 2010)
Rise in temperature: Many of the regions of South Asia have experienced extreme high temperature over the years. Western Afghanistan and Southwestern Pakistan have experienced extreme hot climates. In many of the regions the monsoon precipitation rate has decreased. Central and Western India has experienced extreme dry periods and wet periods.However, the temperature will increase least in the coastal areas of South Asia because oceans help to moderate the temperature.(Bandyopadhyay et al., 2018) When temperature rises, photosynthesis and respiration become unbalanced. Pollination of a plant is most susceptible due to rise in temperature.
Political Action On Climate Change In South Asia
Climate change will further cripple the South Asian countries if immediate action is not taken together. The domestic policies of the governments are not enough to reduce the implications of climate change. One region might be more responsible for the increase in anthropogenic activities but the impact will be felt by all the regions of South Asia. Similarly, it will not be enough for only one country to take action to mitigate climate change in South Asia. The immediate collective and political action is required to address the implications of climate change. Both mitigation and adaptation is required to minimise the threat of climate change. The mistrust and regional conflict between India and Pakistan and other countries needs to be set aside for cooperation and immediate action for regional interest. SAARC needs to revamp and fulfill its long standing commitments on various agreements and collective policies like SAARC Food Security Reserve for natural calamities, SAARC Seed Bank, SAARC Disaster Management Centre, etc.
However, we cannot deny the efforts and initiative of our leaders to create awareness and take up various mitigation and adaptation projects to tackle climate change. India along with Bhutan, Sri Lanka, Bangladesh and Nepal, shares hydrological and meteorological data to prepare for flash floods forecast. Climate Adaptation and Resilience for South Asia (CARE) project has been launched by the World Bank to develop climate resilient technology and policies in South Asia. The World Bank worked with the Government of the Maldives on the Maldives Environment Management Project, $13.5 million IDA credit, to effectively manage environmental risks fragile to the coral reefs and other marine habitats. (World Bank, 2010) Most important of all, the cities of South Asia like Mumbai, Dhaka, Delhi, etc are the hotspots of climate change. The immediate adaptation methods need to be taken to minimise the implications of extreme weather in the cities of South Asia. The countries of the region need to discuss various projects and most important of all they need to discuss funds for adaptation projects.
Economic Benefits Of Environment Friendly Policies
Most of the population of South Asia is dependent on the agrarian sector. There is a direct relationship between living standard and climate change. This can be understood with the two models i.e. structural models and reduced form models. Structural model analyses the input and output i.e. climate change and consumption expenditure. However, the drawback of structural models is that it doesn't take into consideration the psychological factor. On the other hand, the reduced form model has greater predictive capability. (Bandyopadhyay et al., 2018)
In an agrarian based economy, crop failure due to extreme high or fluctuating temperature can lead to reduction in consumption level. On the other hand, wet conditions due to flash floods and extreme climate changes can lead to various diseases. As a result, expenditure on healthcare increases. The people from poorer regions often migrate to urban and developed areas for better opportunities and lack of resources and money to shift to adaptation methods. The condition of the migrated families due to climate change is tragic and they are often susceptible to violence and abuse. They are often not accepted in the regions they migrate. Professor Myers' estimated 200 million climate migrants by 2050.
The Stern Review on the Economics of Climate Change suggests that action on climate change requires 1% of Global GDP. The economic benefits of action on climate change is immense. The Review also suggests that economic damage from not working on climate change is 5% of Global GDP. If wider risks are considered then the economic loss can be estimated upto 20%. ( Stern Review, 2006) According to Simon Dietz and Nicholas Stern (2013), "Thus, what theReview recommends constitutes nothing less than a strong and sustained reduction in the volume of GHGs emitted by global economic activity. Yet, an examination of the ways in which this can be achieved shows that it is both technically and economically feasible and at a cost which, while significant, is small in comparison with the range of benefits of doing so, at least up to the 450–550 ppm CO2e range (i.e., this conclusion is unlikely to apply to even lower stabilization targets, essentially because we have already passed them."
Conclusion
It's high time for South Asia to realise that climate change is real and it will cause destruction to the entire region if serious political action is not taken into account. The countries need to come together putting aside their differences to formulate policies that will benefit the environment, economy and population of South Asia. Moreover, working for a common cause might also help in improving the diplomatic relations between the countries of South Asia. A green economy will have a positive impact on the health of the people and it will also mean a sustainable future. It's time to realise that our resources are finite to fulfill our infinite desires.
Dire Consequences in Failing the Climate Change Goals
It is not as if they have closely missed their goals; it is as if they have not even been trying. The new Oxfam report on climate change places the blame squarely on the rich countries , the US being the worst offender.
The goal has been to reduce greenhouse gas (GHG) emissions by 45 percent before 2030. Instead, they are headed for an increase of 10.6 percent. As might be expected, these world's largest economies, the G20, produce the most pollution.
On average, they emit between 7.4 and 7.7 tons of CO2 per person per year. To keep global mean temperature rise below 1.5 C above preindustrial levels as has been the goal, they need to come down to 2.9 to 3.8 tons.
The G20 and other countries will be submitting their nationally determined contributions or NDC's at the UN Climate Summit in Dubai this November. These assessments there will reveal whether or not they are on track for achieving the goals of the Paris Agreement, namely to limit temperature rise to 1.5C.
Researchers accessing G20 plans using three different methodologies found these will reduce emissions only to 6.7 to 6.9 tons per person per year on average. That is nearly double what is required.
Oxfam's work on emissions produced by the rich and the poor find them influenced by wealth and inequality — the 125 billionaires themselves produce through their investments and activities a colossal 393 million tons each year at a 3 million ton per person average — a half million times higher than the average G20 person and a million times higher than the bottom 90 percent by global wealth.
The US leads the high income countries with the largest deficit in not meeting the goals planned emissions reduction. Its shortfall is up to 24.6 tons of CO2 equivalent per person per year. Middle income countries are led by Russia at 10. China has a high of 3.4 and India merely 0.7.
If the world is serious about global warming, it has to persuade rich countries, particularly G7 the richest, and the rest of the G20 to ramp up spending to move to low-carbon alternatives, and also increase climate finance for the poorer countries. It is the only way as these countries simply do not possess the resources otherwise.
What happens if the rich countries ignore the possibilities? Well, we have seen the news within the last year — the latest being the catastrophic floods in Libya killing at least 5,300 while an estimated 10,000 remain missing. What is unusual will become the norm as the air heats up absorbing more moisture from the oceans.
Extreme weather like hurricanes and typhoons will increase with extended seasons. Recent examples are the wildfires in Australia and Canada and the Atlantic hurricane season. The latter runs from June 1 to November 30. Closely before or after would not be exceptional but this year we experienced a named storm in January.
So if no one is doing much about climate change except talk, batten down the hatches or move away from the coast, nice as it usually is.
Nairobi's Climate Summit Seeks External Funding Amid Geopolitical Challenges
The historic gathering on Climate Change inside Africa, clearly portrays efforts at spearheading towards finding sustainable solutions to existing challenges. But African leaders are still standing at a crossroads as they try hard to balance their geopolitical positions, this time with raising the needed funds for controlling the effects of climate change in Africa.
Majority of these African leaders consistently barked at Western and Europeans for the their excessive control, frequent interference in their internal affairs and shout over aspects of democracy, human rights and hegemony, and yet look forward for their invaluable investment in the economy.
This summit held under the theme, "Africa Climate Summit 2023: Driving Green Growth & Climate Finance Solutions for Africa and the World" attracted a host of African and external guests, and including representatives of civil society and non-state organizations. The governmental leaders met for three days while the entire week was dedicated to the current situation and potential solutions.
With high optimism, the first summit held in Nairobi, Kenya, early September was primarily to review and systematize possible options African nations have to finance climate change, and on the other way, nature and its inherent resources in the continent. Kenyan President William Ruto made the summit's aim very clear his speech – to discuss how to fund the challenges posed by climate change.
Ruto further envisioned a "future where Africa finally steps into the stage as an economic and industrial power, an effective and positive actor on a global arena" and unreservedly boasted the availability of the young population, to take advantage of the vast renewable potential and natural resources.
Ruto's narratives at the conference dealt with the fact that Africa is acutely vulnerable to the growing impacts of climate change, and consequently made a strategic call for accelerating funding in Africa. At the end of the summit, the narratives appealing to the international community to help achieve that goal by easing the continent's crushing debt burden and reforming the global financial system to unblock investment was finally incorporated into the final declaration.
Prior to the declaration, it was broadly noted that Africa has an "unparalleled opportunity" to benefit from the fight against global warming but needed massive investment to unlock its potential as Nairobi hosts a landmark climate summit focusing on the continent. "The overarching theme… is the unparalleled opportunity that climate action represents for Africa," Ruto said in his opening address, while further stressing for trillions of dollars from the international community to unblock financing for Africa.
It is always puzzling, Africa has all the resources. Africa needs external funds. African leaders have savings in foreign banks. Yet, Africa is poor to the bone-marrow, complaints of dearth of finance, and despite the abundance of natural resources in the continent. In order to rebuild confidence, African Union Commission head, Moussa Faki Mahamat, was straight to the point in his demand – wielding his French tongue and some tiredness or frustration – on behalf of the 54-member states, that the international investment must be "massively scaled up to enable commitments to be turned into actions across the continent of Africa."
While demanding sweeping changes to the global financial system, Moussa Mahamat also announced that the summit would become a regular event and be held every two years.
Among most of the speakers, Eritrean President Isaias Afwerki's remarks seemingly carried different weighty significance. "Climate change poses, by all accounts, one of the most pressing challenges of our times. Its impact in Africa will be immensely aggravated; compounded as it is by a host of other major hurdles," he said.
"The policies we articulate, and implementation mechanisms we map out, at the individual national level will not provide the primary panacea to this global challenge," noted Afwerki, but added that, in this context, Africa can tap and incorporate the numerous scientific measures undertaken by global players in the field to bolster its purposeful mitigation measures.
While concluding his talk at the gathering, he reminded the necessity for Africa to mobilize its own resources rather than extend hands for handouts that may aggravate the existing situation by inviting interference and corrupt practices, mobilizing inside resources will be enabling and motivating creativity at the level of the continent.
Isaias Afwerki urged everyone to not be attracted by the billions that are being promised by so called donors. Rather, better to mobilize resources and get away from this dependency that will definitely compromise everything at the level of the continent.
Despite potential internal and external hurdles to scaling up funds, one report co-authored by Executive Secretary at the UN Economic Commission for Africa, Vera Songwe, concluded that multilateral development banks' climate finance must triple within five years, from US$60 bln to US$180 bln, to help developing economies globally cope with global warming. Annual climate finance flows in Africa stand at only US$30 billion at the moment, however.
In another report released by Oxfam, for instance, said the devastating drought has gripped Ethiopia, Kenya and Somalia — which scientists say has been made more severe by climate change — as well as floods in South Sudan, have caused losses of between US$15 billion and US$30 billion in the two years to 2022, or around two to four percent of the region's GDP.
It estimated that between 2021 and 2023, the four countries lost about US$7.4 billion in livestock alone. "Millions of already struggling people saw their animals die and lost their ability to grow, sell or eat nutritious food, plunging them into even greater poverty and hunger," the report said.
There so many reports detailing various aspects of the climate change, specifically with regards to Africa. The International Monetary Fund (IMF) also estimates that 34 of 59 developing economies most vulnerable to climate change, many or which are in Africa, are also at a high risk of fiscal crises.
The summit has raised approximately US$23 billion in funding pledges. There are daunting challenges for the continent where hundreds of millions lack access to electricity. The oil-rich United Arab Emirates (UAE), in complete recognition of the Africa's potential offered the financial pledge of US$4.5 billion as it competes to get hold of Africa. United States' climate envoy John Kerry also announced US$30 million in new funding to accelerate climate-resilient food security across the continent.
United Nations Secretary-General, Antonio Guterres, at African Climate Summit, pointed to an injustice burns at the heart of the climate crisis. And its flame is scorching hopes and possibilities in Africa. This continent accounts for less than four per cent of global emissions. Yet it suffers some of the worst effects of rising global temperatures: Extreme heat, ferocious floods, and tens of thousands dead from devastating droughts. The blow inflicted on development is all around with growing hunger and displacement. Shattered infrastructure. Systems stretched to the limit.
All these above aggravated by climate chaos not of Africans' making. It is still possible to avoid the worst effects of climate change. But only with a quantum leap in climate action. The people of Africa – and people everywhere – need action to respond to deadly climate extremes.
Notwithstanding all that he mentioned above, Antonio Guterres explained that reaching these targets requires climate justice. Developed countries must present a clear and credible roadmap to double adaptation finance by 2025 as a first step towards devoting, at least, half of all climate finance to adaptation.
Referring to multinational development banks and othe foreign financiers, Antonio Guterres added in his speech: "They must keep their promise to provide $100 billion a year to developing countries for climate support. Every person on earth must be covered by an early warning system by 2027 – by implementing the Action Plan we launched last year."
"Six out of every 10 Africans currently lack access to these systems. The Early Warning for All Africa Action Plan launched yesterday under the leadership of the African Union will be critical to addressing this need. More broadly, we need a course correction in the global financial system so that it supports accelerated climate action in the context of sustainable development. We can't achieve one without the other," accroding to the Secretary General of the United Nations.
It, therefore, means re-capitalizing and changing the business model of Multilateral Development Banks. This could make it possible to leverage private finance at affordable rates to support developing nations to build sustainable economies. The global financial system must be reformed to be an ally of developing nations as they turbocharge a just and equitable green transition that leaves no one behind, especially those in Africa.
But then, and but the point here is that African leaders must get down to their tasks. Interestingly, Africa produces and trades in critical minerals. Africa must be sustainable, transparent and just across every link of the supply chain, with maximum added value produced across Africa. So we are saying is that African leadership must strive to generate innovative green economies anchored in renewable power.
Without hyperbolic geopolitical slogans, now is the time to bring together African states with developed world, financial institutions and technology companies to create a true African Renewable Energy Alliance. With adequate access to financial resources at a reasonable cost and technological support, renewables could dramatically boost economies, grow new industries, create jobs and drive development – including by reaching the over 600 million Africans living without access to power.
Nevertheless, African leaders and the attendees, demand from external nations to honour long-standing climate pledges for poorer nations. Analysts in their several news reports also acknowledged that the summit unity generated momentum for making this demand. But consensus is still challenging across the diverse continent of 1.4 billion people, the 54 African leaders and the African Union and within the context of geopolitical situation around the world.
Window to reach climate goals 'rapidly closing'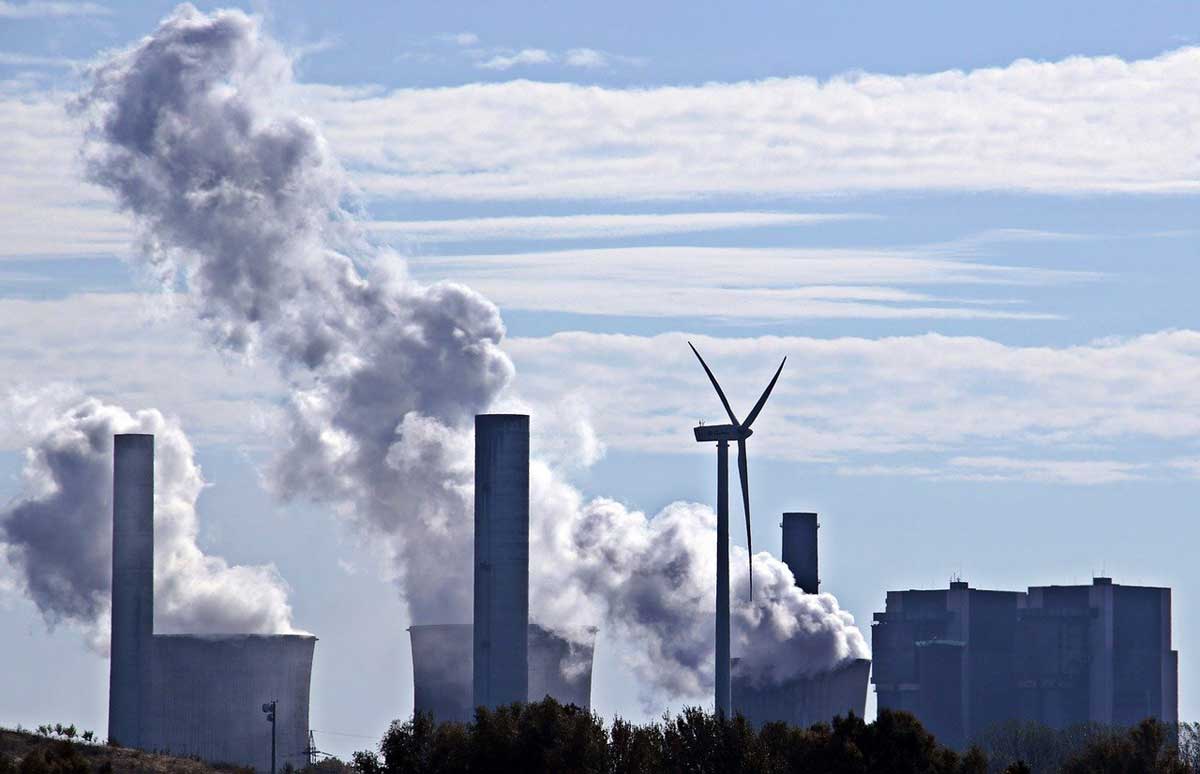 The world is not on track to meet the long-term goals set out in the Paris Agreement for limiting global temperature rise, a major UN report warned on Friday, calling for a commitment to decisive action.Simon Stiell, Executive Secretary of the UN Framework Convention on Climate Change (UNFCCC) which issued the report, called for "greater ambition and accelerating action".
"I urge governments to carefully study the findings of the report and ultimately understand what it means for them and the ambitious action they must take next. It is the same for businesses, communities and other key stakeholders."
Technical dialogue
The report summarizes 17 key findings from technical deliberations in 2022 and 2023 on the implementation status of the Paris Agreement on climate change and its long-term goals, based on the best scientific information.
The Agreement committed all countries to limit temperature rises as close as possible to 1.5°C above pre-industrial levels.
It found that in all areas, ranging from mitigating climate change impacts to addressing loss and damage, "much more needs to be done".
"While there are well-known gaps, the technical findings highlighted existing and emerging opportunities and creative solutions to bridge these gaps," UNFCCC said.
Good practices and proposals to accelerate implementation, action and support, are highlighted in all areas.
Crucial moment
The report comes ahead of the "global stocktake" at the upcoming UN climate change conference COP28, which will be held in Dubai, United Arab Emirates, in November-December.
At the stocktake delegates will assess if they are collectively making progress towards meeting the climate goals – and where they are not.
Farhan Akhtar, one of the co-facilitators of the dialogue highlighted the "broad participation" of governments, experts and other key stakeholders.
"Across the discussions it was clear that the Paris Agreement has inspired widespread action that has significantly reduced forecasts of future warming. This global stocktake is taking place at a crucial moment to inspire further global action in responding to the climate crisis."
Decisive action needed
Sultan Al Jaber, president-designate of COP28, emphasized the need to disrupt "business as usual" if the Paris Agreement is to be honoured.
For that emissions must be reduced by 43 per cent by 2030.
"That is why the COP28 Presidency has put forward an ambitious action agenda centred around fast tracking a just and well managed energy transition that leaves no one behind, fixing climate finance, focusing on people lives and livelihoods, and underpinning everything with full inclusivity," he said.
"I believe we can deliver all of this while creating sustainable economic growth for our people, but we must urgently disrupt business as usual and unite like never before to move from ambition to action and from rhetoric to real results."