Quality and standards: Game-changers for the post-COVID recovery of African economies?
The United Nations Industrial Development Organization (UNIDO) has organized a webinar onquality and standards in the context of post-COVID-19 recovery of African economies. It provided a multi-stakeholder platform to discuss the role of quality institutions and services for the sustainable and inclusive industrialization of Africa.
The discussion took place in the framework of the UNIDO–African Union joint celebration of Africa Industrialization Week 2020 on the theme, "Inclusive and sustainable industrialization in the African Continental Free Trade Agreement (AfCFTA) and COVID-19 era". It also represented a follow-up to the International Quality Infrastructure Forum held in April 2019 in Brussels, which focused on the contribution of Quality Infrastructure (QI) to achieve the Sustainable Development Goals (SDGs) and to implement the AfCFTA.
The session was moderated by Patrick Gilabert, Head of the UNIDO Liaison Office in Brussels, and introduced by Bernardo Calzadilla-Sarmiento,Managing Director of UNIDO Directorate of Digitalization, Technology and Agri-Business, at UNIDO headquarters. Calzadilla-Sarmiento stated that standards and quality for the AfCFTA, strong partnerships, and investments, were key to ensure inclusive and sustainable industrial development in Africa and achieve the SDGs for people, planet and prosperity. He also highlighted that "digitalization will be an integral part of the new normal".
The keynote speech was delivered by Elsie Meintjies, Chief Technical Adviser for the UNIDO South Africa office, who presented case studies in the South African region. For her, "it is clear that we are facing challenges, but also opportunities to uniquely position ourselves in the world". COVID-19 is, in her view, "the catalyst for South African technical infrastructure to take a quantum leap to the next level of service for our industry and our citizens". She also confirmed the role and significance of standards, conformity assessment, accreditation, and metrology in the economy of South Africa.
Antti Karhunen, Acting Head of Unit at DG DEVCO, presented the European Union (EU) common response to the pandemic, called "Team Europe", which will support Africa with a recovery package of 3.8 billion €.From an EU perspective, improvements in quality infrastructure and standards harmonization in Africa, together with investment promotion, private sector support (especially SMEs), and value chain diversification, are seen as great opportunities for Africa to emerge as a strong international trading partner. Karhunen recognizedthe need to build international partnerships, based on mutual interests and shared values to "build back better" and aim for a green, digital, and resilient recovery. He concluded by acknowledging that DEVCO was looking forward to continuing the excellent cooperation with international partners such as UNIDO and the Organisation of the African, Caribbean and Pacific States (OACPS).
Escipión Joaquín Oliveira Gómez, Assistant Secretary General of the OACPS in Brussels, warned that the COVID-19 pandemic had disrupted all economic and social processes. Value chains are being put in a very difficult position, hence the time for a paradigm shift towards more competitiveness based on "value propositions". He said the guiding principles for OACPS to successfully tackle the COVID-19 pandemic are clear: recognize that it is not a crisis that can be tackled by one continent, region, country or sector alone; foster public-private sector dialogue and cooperation at all levels; promote national consumption of locally produced goods and services; assist vulnerable groups such as youth and women via special programs; take advantage of the crisis to promote the use of "leapfrog" technologies by MSMEs.
Eve Christine Gadzikwa, past President of the African Organisation for Standardisation (ARSO), recognized that we live through times that are both exciting, where the concept Made in Africa is becoming more and more a reality, and challenging. For her, the critical elements to unlock value from the continent are the participation of SMEs and the contribution of women and youth. Obvious gaps are also access to information, logistics facilitation, intellectual property rights, payment options, and data storage. Even more importantly, she believes the mindset of the private sector has to change and become one of productivity, competitiveness, sustainable growth, market penetration and recognition of the value of the digital economy.
Dorsaf Labidi explained how the African Development Bank (AfDB) has contributed to the global efforts against the crisis. She mentioned the quick response mechanism put in place through loans amounting to 10 billion dollars. These budgetary measures for governments and private sector intend to mitigate the direct impacts of COVID-19. However, they should also be complemented by capacity-building measures and technical assistance in order to anticipate the needs for the economic recovery and future shocks.
Papa Demba Thiam, economist and industrial development expert, argued that shared growth with wealth distribution can only take place through value chains with value addition. In the AfCFTA context, quality standards, metrology, and testing truly matter. He suggested to focus on the strengths of the continent to support industrialization and to follow a more integrated approach through minimum integrated trade expansion platforms and operational services.
Ron Josias, Chair of the African Accreditation Cooperation (AFRAC), shared his view regarding the impact of COVID-19 on accreditation corporations responsible for evaluating and establishing regional arrangements for accreditation bodies on the continent. Challenges occurred in two main ways: people and processes. One the one hand, social distancing changed the way communication, trainings, and administrative management usually worked. On the other hand, preventing laboratory visits and the verification of technical competences proved to challenge accreditation bodies to witness the quality of processes. In this context, smart technologies became key. Despite these challenges, his view is that the crisis introduced new grounds for innovation as it "made us think in different ways".
To conclude the webinar, speakers were invited to share their views on how they see the future of quality and standards. In a nutshell, key take-aways showed a common enthusiasm regarding the prospect of internationally accepted Made in Africa products, and a call for change in mindset that ensures consumers believe and trust in the quality of African products.
Panellists also agreed that collaboration was more than ever needed and especially through public-private partnerships. Joint efforts are required to ensure that pan-African quality infrastructure works, that concrete steps for the intra-African and South-South cooperation in regard to industrial development are made, and that integration is reinforced between all institutions.
Other concluding remarks urged the need for investments, capacity-building, digitalization of QI (especially data security, confidentiality and connectivity) and for taking more holistic approaches by working at regional level.
The discussion led to the conclusion that it is high time for a paradigm shift. Africa and key partners should build on the social and economic disruptions related to COVID-19, the opportunities offered by the momentum of AfCFTA, and the innovations brought by digital transformations. Looking ahead, quality and standards will remain cornerstones of competitiveness and essential services for resilient, inclusive, and sustainable industrialization in Africa "to build back better".
New Project to Support the Emergence of a Digital Economy in Djibouti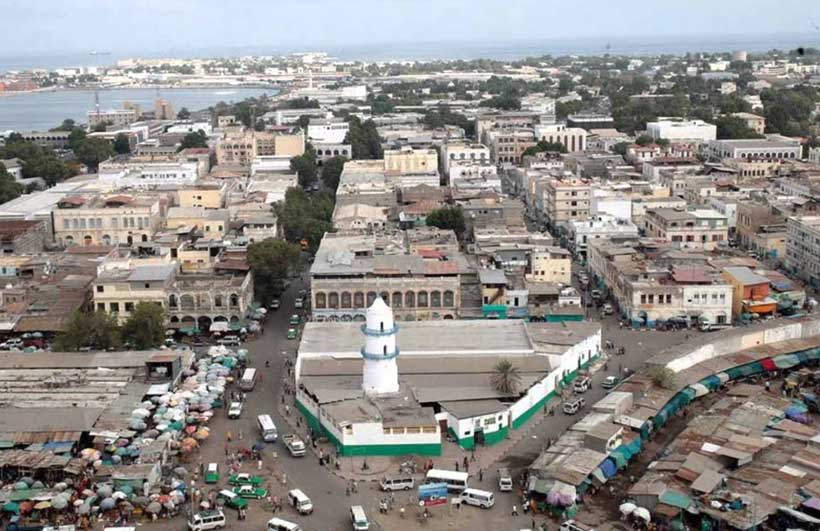 The World Bank today approved a US$10 million credit from the International Development Association (IDA), the World Bank's program for the poorest countries, in support of Djibouti's efforts to accelerate the digital transformation and build a more inclusive digital economy.
While Djibouti has made significant inroads in becoming a digital hub in regional connectivity and data markets, many Djiboutians do not fully benefit from the country's connectivity infrastructure. The new Digital Foundations Project aims to ensure that more citizens and businesses have access to quality and affordable internet by developing an enabling environment for the gradual introduction of competition and private-sector investment in information and communication technology (ICT), and by fostering the uptake of digital skills and services. The project is aligned with the new Country Partnership Framework and Djibouti's Vision 2035, which recognize the role of ICT in economic growth.
"Accelerating digital transformation in Djibouti is an urgent necessity for post-COVID-19 recovery," said Ilyas Moussa Dawaleh, Djibouti's Minister of Economy and Finance in charge of Industry. "Stimulating economic growth, innovation and job creation through technology is an opportunity that will benefit present and future generations."
The new financing will strengthen the capacity of the public sector, specifically the Ministry of Communication, with responsibility for Posts and Telecommunications, the Delegate Ministry in charge of Digital Economy and Innovation and the Multi-sectoral Regulatory Authority of Djibouti, to promote digital economy and market competition. It will provide support to micro, small and medium enterprises (MSMEs), while boosting Djibouti's resilience to external shocks, including disaster response and climate monitoring.
"COVID-19 has highlighted the importance of digital technologies," said Boubacar-Sid Barry, World Bank Resident Representative in Djibouti. "With this new project, the Bank supports Djibouti in its efforts to address vulnerabilities and create a favorable environment for the development of an inclusive and safe digital economy."
The project will also support the development of digital skills programs for entrepreneurs and the integration of basic digital skills into school and university curricula. It is anticipated that the project will benefit all segments of Djibouti's economy and society, including the public and private sectors, women, youth and underserved rural populations. Citizen engagement will be an essential component of the program.
According to Eric Dunand and Tim Kelly, co-Task Team Leaders, "The project will help Djibouti to harness its digital potential. A high-performing digital economy in Djibouti, based on a well-developed ICT sector, will have many benefits. Wider use of digital technologies will help the government improve service delivery, offer youth more job opportunities, and entrepreneurs, more business prospects in diversified economic sectors."
The World Bank's portfolio in Djibouti consists of 14 projects totaling US$258 million in financing from IDA. The portfolio is focused on education, health, social safety nets, energy, rural community development, urban poverty reduction, the modernization of public administration, governance, and private sector development with an emphasis on women and youth.
Violence in Cameroon, impacting over 700,000 children shut out of school
Over 700,000 children have been impacted by school closures due to often brutal violence in Cameroon, according to an analysis released by the UN humanitarian arm, OCHA, on Thursday.
Two out of three schools are closed in the North-West and South-West regions of the country. On 24 November, four children and one teacher were killed in an attack in Ekondo Titi, in the South-West.
Lockdown
A recent lockdown imposed by a non-State armed group, from 15 September to 2 October, limited access to basic services including health and education.
During the period, OCHA reported a series of attacks in the North-West.
Eight students were kidnapped, and a girl's fingers were chopped off after she tried to attend school. Five public school principals were also kidnapped, including one who was then killed.
All schools and community learning spaces were closed, except for some schools in a few urban areas which operated at less than 60 per cent capacity.
The lockdown and insecurity also forced UN agencies and aid organisations to temporarily suspend the delivery of aid. During that time, about 200,000 people did not receive food.
Multiple crisis
Nine out of ten regions of the country continue to be impacted by one of three humanitarian crises: the crisis in the North-West and South-West, conflict in the Far North, and a refugee crisis, with people fleeing the Central African Republic.
Because of these combined crises, over one million children need urgent education support.
To answer some of these needs, Education Cannot Wait (ECW), the UN global fund for education in emergencies and crises, is working closely with UN agencies, the Norwegian Refugee Council and other civil society partners.
ECW is contributing $25 million over three years and calling for other donors to fill the gap, which is estimated at $50 million.
When fully funded, the programme will provide approximately 250,000 children and adolescents with access to safe and protective learning environments in the most-affected areas.
Visit
Just this week, the Secretary-General of the Norwegian Refugee Council, Jan Egeland, and the Director of Education Cannot Wait, Yasmine Sherif, had a joint visit to the country.
In a statement, Ms. Sherif said the situation "is among the most complex humanitarian crises in the world today."
"Children and youth are having to flee their homes and schools, are threatened with violence and kidnapping, and being forced into early childhood marriage and recruited into armed groups," Ms. Sherif recalled.
Jan Egeland argued that "putting a schoolbag on your back shouldn't make you a target", but unfortunately children in Cameroon "risk their lives every day just showing up for school."
"Cameroon's education mega-emergency needs international attention, not deadly silence by the outside world," Mr. Egeland declared.
Uganda Economy to Rebound but Could Take Longer to Become a Lower-Middle-Income Country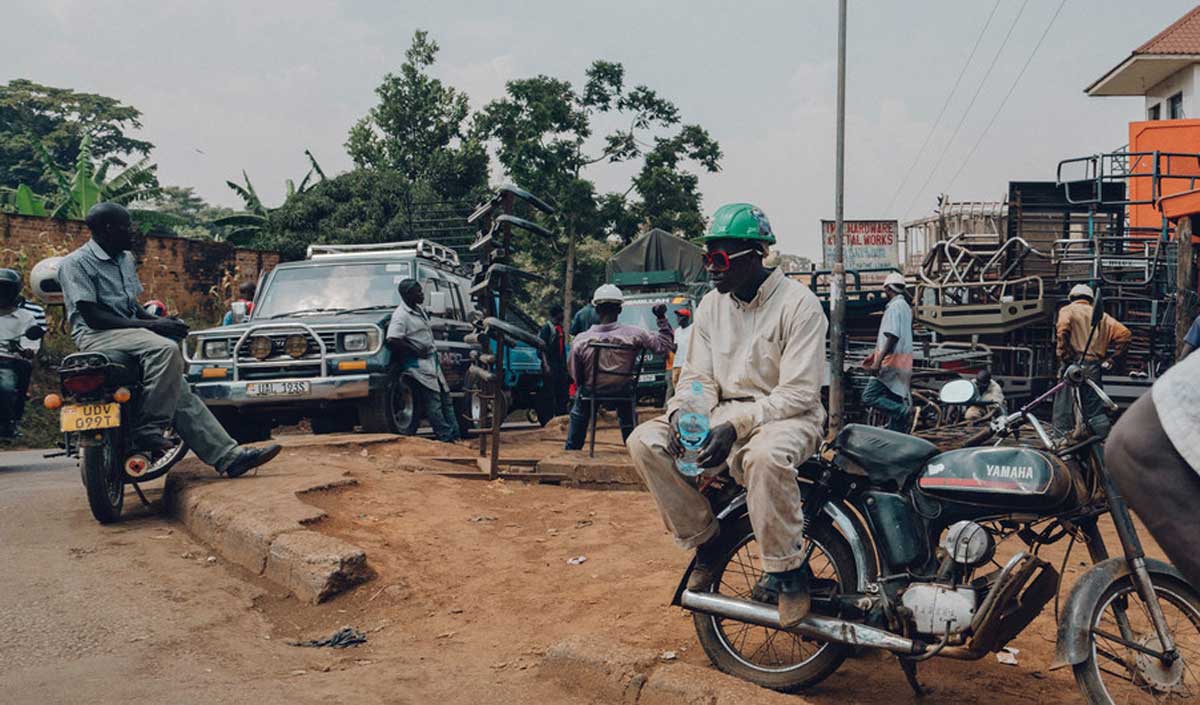 Uganda's growth is expected to be between 3.5% and 4.0% in Fiscal Year (FY) 22 and about 5.5% in FY23; both projections are about one percentage lower than the June 2021 forecast, according to the latest edition of the Uganda Economic Update (UEU). The economic recovery in FY21 tapered off in early FY22 mainly due to the more severe second COVID-19 wave in mid-2021 and the related lockdown measures.
The 18th UEU: Putting Women at the Center of Uganda's Economic Revival says that although growth rebounded since the start of the COVID-19 crisis – driven by a pick-up in private consumption and investment, and a recovery in exports – the country is still likely to face a stop-start recovery until there is wider coverage of the COVID-19 vaccine.
"To ensure an inclusive economic recovery, faster deployment and widespread coverage of the vaccine is critical," saidMukami Kariuki, World Bank Country Manager for Uganda. "It is encouraging to note that in January 2022, schools will be opened; and support to micro, small and medium enterprises has been prioritized to stimulate job creation. Staying the course will require sustained prudent and transparent fiscal and debt management."
The update notes that there has been a rise in poverty and household vulnerabilities, widening of inequalities, and a significant threat looms to human capital development, especially in the education sector where schools have been fully or partially closed for a large part of the last two years.
"Even with higher growth prospects, per capita GDP will remain well below the target of the Third National Development Plan, meaning Uganda will now take longer to become a lower-middle-income country," saidRichard Walker, Senior Economist, and co-author of the UEU. "Significant uncertainty remains on the evolution of COVID-19; weather shocks are a perennial threat; while lower revenues, spending pressures and adjustments to the government's debt profile could jeopardize Uganda's hard-earned macroeconomic stability."
On the upside, commodity prices have recovered, digital technologies and the digital economy continue to support new ways of operating and doing business, and the potential for Ugandan women to drive the recovery is enormous, but only if they have fair and equal opportunities to reach their full potential.
The UEU's special focus this year is on women's economic empowerment, which is essential to an integrated response to shorter-term recovery needs and longer-term actions that will address deeper gender inequalities and foster more inclusive and sustainable growth.
"Uganda's economic recovery will be faster, stronger, and more sustainable if it brings more women into the center of profitable economic activity," said Jennifer Solotaroff, Senior Social Development Specialist, and co-author of the UEU. "Not investing in women deprives households and the economy of the contributions they would make and slows its transition out of agriculture."
The update urges Uganda to keep girls in school; invest in interventions to ease women's unpaid care work responsibilities; create more time for women's wage employment or entrepreneurship; pass and enforce laws protecting gender-equal rights for heirs and descendants to inherit land and other family assets; improve financial literacy among women, increase women's access to formal financial services; meet women's demand for more credit by passing laws prohibiting gender discrimination in access to credit; and promote alternative methods to establish women's creditworthiness.
The benefits of investing in women's marketable job skills and growth-oriented entrepreneurship will accrue not only to women, but to their households and, by extension, the whole of Ugandan society.