COVID-19 crisis accentuating the need to bridge digital divides
Improved Internet connectivity and skills have helped many countries to cope with the health and economic crisis from COVID-19. Yet the pandemic has raised the bar for the digital transition and underscores the need to close the digital divides that risk leaving some people and firms worse off than others in a post-COVID world, according to a new OECD report.
With some Internet providers reporting increases in traffic of 60% since the start of the pandemic, as people adapt to living and working online, the OECD's latest Digital Economy Outlook reveals the gaps between and within countries in access to fast and reliable Internet. For example, the share of fibre in fixed broadband subscriptions in OECD countries ranges from 82% in Korea and 79% in Japan to below 5% in Austria, Belgium, Germany, Greece, Israel and the United Kingdom, with high-speed connections often sparse in rural areas. OECD countries count roughly twice the level of high-speed mobile Internet subscriptions per inhabitant and three times the level of fixed broadband subscriptions as non-OECD countries.
"Digital technologies have helped our economies and societies to avoid a complete standstill during the COVID-19 crisis, and have enabled us to learn more about the virus, accelerate the search for a vaccine and track the development of the pandemic," said OECD Deputy Secretary-General Ulrik Vestergaard Knudsen, launching the report at a virtual event."But the crisis has also accentuated our dependence on digital technologies and exposed the reality of the digital divides between and within countries. We are at a turning point in the digital transformation, and the shape of our economies and societies post-COVID will depend on how well we can progress and narrow these divides."
The digital transformation was accelerating prior to COVID-19 as an increasing number of governments place digital strategies at the heart of their policy agendas. Surging demand for bandwidth-intensive communication services from e-commerce, teleworking, online social activities and increased cross-border collaboration by governments and academics should spur further progress. Today's reliance on digital solutions has also added urgency to concerns around privacy and security by creating a fertile environment for cybercriminals.
Average mobile data usage per subscription in OECD countries already quadrupled in the four years to June 2019, and prices for high-usage mobile broadband fell by 59% over 2013-19, according to the report, which draws data from the OECD's regularly updated Broadband Portal. As of June 2020, 5G commercial services were available in 22 OECD countries.
OECD economies counted 113 high-speed mobile Internet subscriptions per 100 inhabitants as of June 2019, up from 32 per 100 a decade earlier, while non-OECD countries counted 60 such subscriptions per 100 people. Fixed broadband subscriptions number 32 per 100 inhabitants in OECD countries (more than three times the non-OECD level of 9 per 100) with fibre connections accounting for 27% of subscriptions. There are persistent gaps between rural and urban households in terms of availability of quality fixed broadband connections.
Prior to the pandemic, in 2019, only a quarter of firms with over 10 employees across the OECD made e-commerce sales, while a third of firms had purchased cloud computing services and more than half had a social media presence. The share of people using e-government services stood at 58% in 2019, up from 43% in 2010.
The share of adults using the Internet ranges from over 95% in some OECD countries to less than 70% in others. Gaps in Internet access or usage due to age or income level mean uneven access to public information and services, especially critical during a pandemic. In a future where jobs, education, healthcare and even social interactions may depend on digital technologies, failing to ensure widespread digital access risks deepening inequalities and hindering countries' efforts to emerge stronger from the pandemic, the report says.
Governments can strengthen broadband deployment by promoting private investment and competition, encouraging infrastructure sharing and setting minimum levels of coverage for rural areas in spectrum auctions, the report says. To meet the current surge in demand for network connectivity, the report recommends measures like temporarily releasing additional spectrum or approving commercial transactions that put unused spectrum into service, upgrading interconnection capacity between networks and finding ways to encourage broadband providers to deploy more fibre deeper into networks.
Liberia: Prospects for Inclusive and Sustainable Growth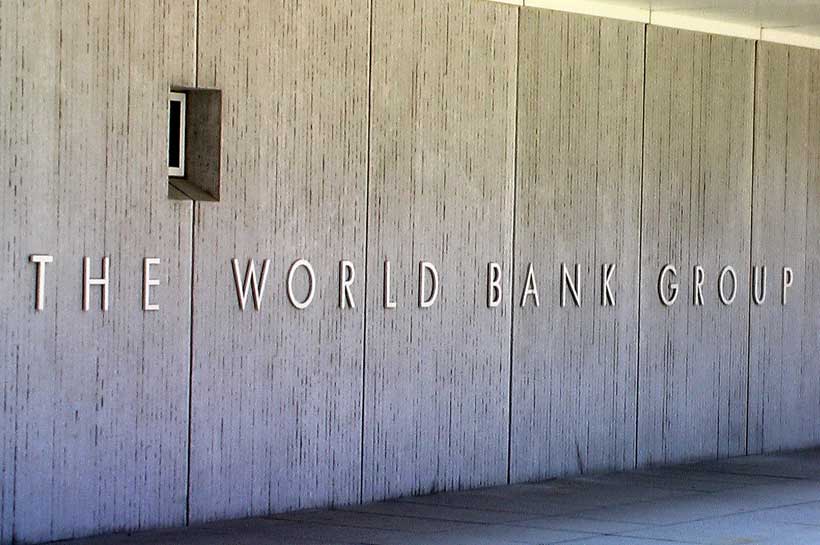 The World Bank today launched the third edition of the annual Liberia Economic Update with the theme: "Investing in Human Capital for Inclusive and Sustainable Growth". The Liberian economy experienced strong growth in 2021. After contracting by 3.0 percent in 2020 due to the COVID-19 pandemic, growth recovered to 5.0 percent in 2021.
The rebound was driven by improved external demand, higher prices for Liberia's main exports, and the resumption of normal domestic activity. Meanwhile, growth slowed in the first half of 2022, even when mining and construction continued to perform well. In agriculture, rubber and cocoa production dropped by 13.5 percent and 27 percent, respectively. In the industrial sector, iron ore, gold, and cement production all increased, reflecting firmer international prices and an uptick in construction activity. However, services growth fell, as reflected in the decline in beverages and electricity production.
"The positive economic growth of 5.0 percent in 2021 from the COVID-19-induced recession in 2020 is important for Liberia's efforts to reduce poverty," said Khwima Nthara, World Bank Country Manager for Liberia. "Going forward, the focus should be to sustain the recovery and ensure that growth is inclusive through investments in human capital, social protection, and labor-intensive productive sectors such as agriculture," he added.
Growth is projected to slow down to 3.7 percent in 2022, reflecting increased global uncertainties and commodity price shock, but reach an average of 5.2 percent over 2023-2024. Beyond 2022, growth is underpinned by significant tailwinds for mining, the government's planned scale-up of public investment, and the implementation of structural reforms including in key enabling sectors (such as energy, trade, transportation, and financial services).
Inflation is projected to remain low and stable, averaging 7.2 percent per year in 2022-2024. Sustaining low levels of inflation would help Liberian households to retain their purchasing power, and it is projected that by 2023 poverty rates will start to decrease. The fiscal deficit is projected to widen to 4.3 percent in 2022 but improve in the medium term with reforms aimed at improving domestic resource mobilization and consolidating expenditures. Notably, the lingering effects of the war in Ukraine could pose significant risks to the outlook.
The economic update also reports that Liberia's Human Capital Index is as low as 0.32, performing better than only three countries in the world—out of 174 countries assessed. By 2020, the human capital gap in Liberia was mainly driven by poor education (contributing 50 percent), poor health (12 percent), and survival (7 percent). The underlying factors contributing to the country's low human capital outcomes are multiple and complex. They include weak institutions, ineffective service delivery, demographic pressures, and low and inefficient social spending. In addition, poor coordination among government agencies responsible for human capital development often results in unresponsive or suboptimal service delivery.
"Liberia human capital outcomes are amongst the worst in the world largely due to slow progress in education and health," said Gweh Gaye Tarwo, Liberia Country Economist and main author of the report. "Thus, improving the country's human capital outcomes would require significant interventions in the health and education sectors. Investing in human capital will be crucial for Liberia to grow faster, reduce poverty, and deliver substantial social benefits in the long term. The Liberian Government has made some strides in these sectors, but more can be done," he pointed out.
Rwanda: Boosting Exports Through Technology, Innovation, and Trade in Services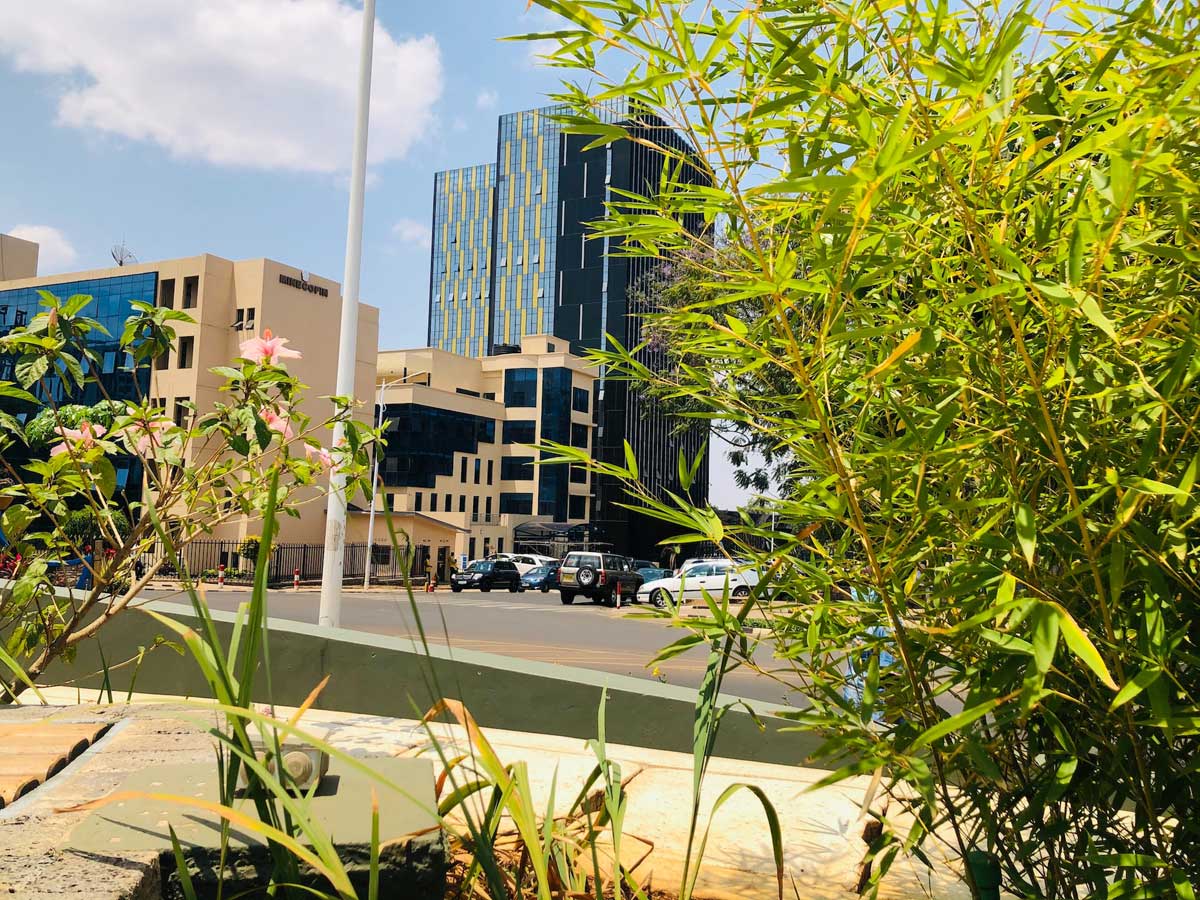 Released today, the new Rwanda Economic Update finds that, after a strong economic recovery last year, Rwandan GDP growth is expected to be moderate in 2022 due, in part, to the effects of the war in Ukraine and the persistent risk of the COVID-19 pandemic in major economies.
According to the 19th edition of the Rwanda Economic Update (REU19) titled Boosting Exports Through Technology, Innovation, and Trade in Services, GDP growth is projected at 6% for 2022, after reaching 11% in 2021. Inflation continues to mount as increases in international commodity prices and the disruption of global supply chains have led to substantial increase in energy, transport, and food prices.
"The mounting inflation in Rwanda, which comes at the time when employment has not yet recovered to its pre-pandemic level, has the potential to undo hard-won achievements in terms of poverty reduction and human capital development. Government interventions to protect the most vulnerable, building on the country's social safety nets continue to be critical," said Rolande Pryce, World Bank Country Manager for Rwanda.
In its special focus on trade, the report gives an insight into Rwanda's export performance. The REU19 notes that Rwandan firms have increased their participation in international trade (particularly in services) over the last decade, to levels exceeding that of regional and continental peers. Discussing the main drivers of trade performance, the report highlights that securing a certification for an international quality standard, such as the International Organization for Standardization (ISO) certificate, is a critical factor in facilitating firms' participation in international trade. Firms with ISO certification are 36% more likely to be exporters. However, this remains a major challenge for Rwanda as only 3% of Rwandan firms had obtained ISO certification in 2019.
The REU19 also shows a significant correlation between the adoption of e-commerce in Rwanda and the participation in international trade and noted its limited use by Rwandan firms.
"The strong link between e-commerce and exporting, and the lack of information regarding foreign markets regularly cited by firms in Rwanda, suggests investment in internet infrastructure can provide isolated enterprises, such as those in rural and underdeveloped urban areas, low-cost connectivity to markets and customers, and increase local firms' participation in international trade," said Calvin Djiofack, World Bank Country Economist .
According to the REU19, Rwanda has placed great emphasis on services development to raise employment, income, and export earnings. Yet, the country is facing a skills deficit that, if not addressed, will constrain potential growth for high-skill services exports.
One of the measures the report recommends to boost openness to trade in services, is for Rwanda to address its skills shortage in the short-run by recognizing qualifications of regional professionals, and abolishing work-permit regimes for them.
YouTube for business: how to be successful and grow your audience
When should you start using YouTube for your business? Right now! If you see this article, it's a sign for you that it is your time to enter this social network and get the most out of it! Buy 500 views to begin building the brand presence on YouTube and make a difference in your industry. This platform holds second place for daily visits, people spend lots of time there and of course, they would like to see brand content of high quality. In this article, you will find effective tips for brand promotion on YouTube.
Work On Your Naming
To attract the right audience to your videos you have to name them properly. Make your video titles inviting and promising, yet don't make them look like clickbait that doesn't refer to the actual content. Give your viewers a hint on what your video is about and how the information is presented, and that will be your success. Of course, your titles have to be keyword-rich to use all the power of YouTube categorizing algorithms. We recommend keeping your video title around 50 characters for the sake of it being completely visible on the web and mobile interface.
Improve Your Optimisation
YouTube is connected with Google, and it's not a surprise that videos from this platform appear in Google search results. The task for you here is to make your video a perfect match for certain keywords that users type in when they look for something online. For example, if you sell clothes, you need to create a set of keywords, tags, and other data that will refer to your brand. For the industry mentioned, you would be likely to choose terms that are naming your items and related to fashion in general.
Pro tip: for a better result, you should also include the most relevant keywords verbally in your video. The scenario for it that is filled with industry terms that describe your brand, will for sure increase your rating in search results.
Investigate Audience's Interests
To gain popularity and promote your product successfully on YouTube you have to find out what users want and expect to see. Take a good look at the prominent industry influencers on YouTube and examine user behavior. Pay close attention to comments and reaction balance. With this simple research, you will understand where you must start, but for better performance, you must monitor your progress constantly, to make quality improvements. YouTube has analytical tools that are built into its basic functionality, however, using some additional tools will be a good idea if you want to dive deeper into your research.
Nurture A Community
The factor that makes social media so extremely addictive for users (and effective for businesses) is the possibility to socialize. What a surprise, huh? And being social is a way to win the attention of many customers. Responding and liking the comments is basic, and you must do more for an astonishing result. Use all forms of interacting with users and motivate them to engage with your content actively, so the algorithms will rate your content higher. Engagement and user activity are vital for growth, so you should concentrate your efforts on improving them if you want faster and more stable growth on YouTube. Establishing strong and loyal relations with your audience is a key to better visibility of your brand.
Make Custom Thumbnails
This small picture is the first visual hook to catch your potential viewers and customers on. You will be surprised to find out how effective custom thumbnails can be. Never use the default option for thumbnails – it simply takes a random screenshot from the video, and this is in no way engaging. Luckily you can upload your thumbnails and impress your potential viewers from the start. Also, making custom thumbnails shows your professionalism and devotion to the content quality.
Don't make too detailed and complicated designs
Aim for fewer details that are distinctly visible minding the real size of YouTube thumbnails
Add a short text, which must be keyword-rich
Provide a similar recognizable design for all your pictures.
Authentic Visuals
The design of your channel and your videos must correspond to the branding that you have. All visual features that you can upload on YouTube have to make your brand easy to remember and recognize later. So, develop a set of details that will mark your content and underline your brand. Logo and basic colors, and minimalism in general work the best, because this way the content is not overloaded with distractions. However, you should add a pinch of your personal charm to it, especially if your brand is strongly biased toward your personality. Another good option is to mark your industry. For example, if you knit or crochet, adding thematic illustrations can be complementary to your blog, and the same can be applied to any other industry.
Remember Your Older Content
With time, video topics can overlap, so it can be wise to give users the opportunity to discover more details about the niche. The easiest way to improve your statistics on YouTube is to offer people to check it out. Cross-promote your older content with the end screen, or link in your video description, and also give viewers a verbal reminder about other vids for a similar topic. This works well if you don't have enough content to unite in a playlist, or if you have a lot of cross-related videos. Avoid promoting content that is not relevant anymore – in the short term it will give you an increase in your view statistics, but in the long term, it will cause irritation and loss of trust to you.
Run A Contest
Materialistic motivation is a bald way to drive attention to your brand. People like free stuff and presents, and they also like participation in various activities like contests and giveaways. Give them what they want! Set simple rules that don't require too many actions. For example, you can make a contest where users can vote for the funniest comment or so… Basically anything that comes to your head! Offer a decent prize and with a statistical increase, you will also raise the loyalty of your audience.
Use Calls To Action
A call to action, or CTA, is a simple yet effective way to increase engagement on your profile. Yes, sometimes you have to ask people to do things, especially at the beginning of your career. People often forget to like or comment on the video even if they intended to do that. So, dropping a small reminder is totally a thing. Use calls to action somewhere around the first 5 minutes of your video. The only type of call to action that can be effective at the end of the video is offering more content to check out.
Conclusion
Promotion of a brand on YouTube requires time and devotion. But being patient and working tirelessly on your content quality, offering real value and entertainment to the audience will pay off with their attention and popularity. Experiment with your strategy and watch your statistics constantly and closely – the recipe of perfect content making will come to you soon.