Addressing the climate emergency and advancing the SDGs through circular economy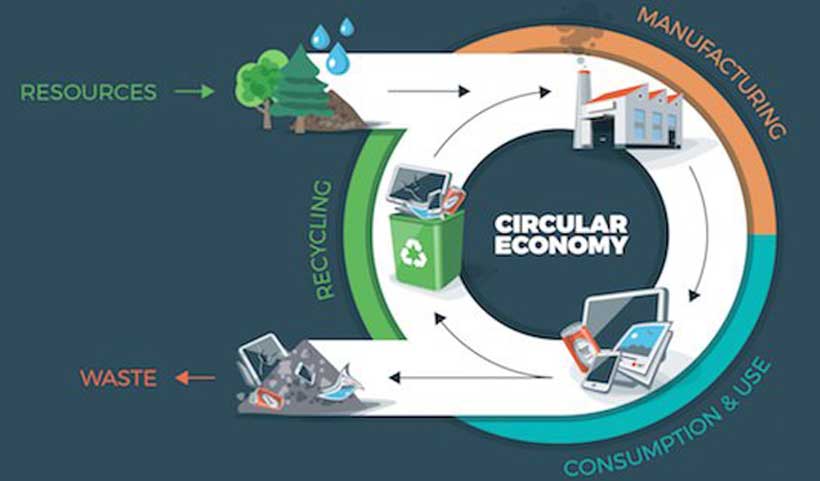 Accelerating the adoption of circular economy principles, policies and practices is essential if we are to make the progress on the Sustainable Development Goals and fully implement the Paris Agreement.
This was the key message from more 300 representatives of national governments, United Nations entities, intergovernmental and non-governmental organizations, the private sector and academia brought together by the United Nations Industrial Development Organization (UNIDO) in a series of regional meetings on the circular economy held virtually between 13 and 20 November 2020.
These regional meetings, convened for the African Group, the Asia-Pacific Group, the Eastern European Group, the Latin American and the Caribbean Group, and the Western European and Other States Group, focused on exchanging experiences and sharing knowledge, identifying benefits, challenges and barriers, and considering ways and means to enable the transition to a circular economy.
While addressing the African Group, Stephan Sicars, Managing Director of Environment and Energy at UNIDO, quoted one of the world's most inspirational leaders and prominent change-makers, Nelson Mandela: "I dream of our vast deserts, of our forests, of all our great wildernesses. We must never forget that it is our duty to protect this environment." Sicars stressed the urgency of these words and pledged the continued support of UNIDO to foster partnerships, conceive initiatives and mobilize stakeholders for action on the circular economy in developing countries.
Ornela Çuçi, Deputy Minister of Tourism and Environment, Albania,emphasized that "Nature is the biggest asset in Albania. We must preserve our environment to be able to build a strong and resilient economy. We are therefore working on legislation on the circular economy that will integrate this concept into our reality".
Ilan Fluss, Deputy Head of the Economic Division of Israel's Ministry of Foreign Affairs, said, "Cooperation between governments, the private sector and civil society is critical for promoting a circular economy. To close gaps between countries and societies, it is important to create partnerships, share best practices and exchange experiences."
Noting that despite the opportunities, challenges remain, Claude Koutoua, President of the Environment, Quality, Hygiene, Security and Energy Committee, General Confederation of Enterprises, Côte d'Ivoire,said, "One of the main challenges is making technological innovations available, especially those that allow for carbon-free processes. We are in a world of competition and if we do not have a sufficiently attractive cost factor, it may happen that industries will not find the necessary enabling environment. What is more, we need support to make sure there is a political will to effectuate transformational changes".
Van Keaheak, Director General for Industry at Cambodia's Ministry of Industry, Mines and Energy,stressed "that stakeholders are very important. Stakeholders involved should be the government, United Nations agencies, NGOs, the private sector and consumers. They all should be aware of the importance of the circular economy to deal with the environmental impacts. The circular economy is an opportunity to green our society".
Alex Saer, Director for Sectorial and Urban Environmental Affairs at Colombia's Ministry of Environment and Sustainable Development, explained that "as a successful case, we have worked with UNIDO on eco-efficient industrial parks. We believe that this is a very important way to promote industrial symbiosis in the country, as industry is an essential part of a circular economy".
The outcomes of the regional meetings will inform UNIDO-led global consultations on circular economy, scheduled for January-February 2021. The global consultations aim to develop a set of policy recommendations to advance the work of Member States and various stakeholders on the circular economy, thereby promoting inclusive and sustainable industrial development in the framework of the United Nations' Decade for Action.
Rush for new profits posing threat to human rights
The finance industry's demand for new sources of capital worldwide to satisfy investors, is having a serious negative impact on the enjoyment of human rights, a group of UN-appointed independent rights experts have warned.
Among the rights at risk from increasing speculation in the financial markets by hedge funds and other investment funds, are the right to safe drinking water and sanitation, food, adequate housing, development, and a healthy and sustainable environment, among others. 
Exploiting the marginalized
In a statement, the independent Special Rapporteurs and other experts, expressed their concern over the gradual encroachment of financial speculators into new areas of the economy, putting human rights at risk.
They highlighted in particular, trading in areas essential for the enjoyment of human rights of marginalized, indigenous peoples, Afro-descendant and peasant communities, persons with disabilities and persons living with Albinism, as well as those living in areas of conflict.
The experts also pointed out that so-called financialisation – the growth in new financial instruments since the 1980s managed by new financial services – has a disproportionate impact on the enjoyment of their rights by women and girls, who are systematically victims of discrimination. The impact on older people was also highlighted.
Effect on housing
According to a former Special Rapporteur on adequate housing, in recent years massive amounts of global capital have been invested in housing as a commodity, as security for financial instruments that are traded on global markets, and as a means of accumulating wealth.
However, when the 2008 global financial crisis hit, many houses suddenly lost much of their value, and individuals and families were made homeless overnight.
The expert also pointed out that in the Global South, informal settlements in Southern cities are regularly demolished for luxury housing and commercial development intended for the wealthiest groups of the population.
This process of financialisation of assets, has only been reinforced during the COVID-19 pandemic, the expert said.
'Speculative food bubble'
In agricultural markets, the experts described how the same big international banks responsible for the global financial crisis, invested billions of dollars in food futures, generating an increase in the prices of raw materials such as wheat, corn and soybean, which doubled and even tripled in a few months, creating a new speculative food bubble.
According to the World Bank, between 130 and 150 million more people were pushed into extreme poverty and hunger, mainly in low-income countries depending on food imports to feed their populations.
The experts highlighted how the financialisation of housing and food has exacerbated inequalities and exclusion, disproportionately affecting heavily indebted households and those on low incomes.
Applying speculative logic in these areas violates the human rights of people in poverty, exacerbates gender inequality and aggravates the vulnerability of marginalized communities, they said.
Commodifying nature
The growing monetization and commodification of ecosystem services, such as carbon storage, were also noted by the experts.
They warned that it threatens the sustainability of ecosystems, marginalizes natural and cultural values that have no apparent economic value, and weakens the control of indigenous peoples and local communities over their territories.
The right to pollute and destroy nature is gradually being legitimized and commercialized, they said.
They also pointed out that addressing the climate emergency often ignores both the impacts on people in poverty, and undermines the human rights and livelihoods of the poorest.
The eviction of indigenous peoples from forests or the replacement of complex old-growth forests with monocultures of fast-growing non-native tree species was highlighted as an example of this.
Treating housing, food, or the environment, as assets to be traded by hedge funds and other financial actors in financial derivatives markets, represents a direct attack on people's exercise and enjoyment of human rights such as the right to housing, to food, to a healthy environment, or to drinking water and sanitation, the experts stated.
Iraq: An Urgent Call for Education Reforms to Ensure Learning for All Children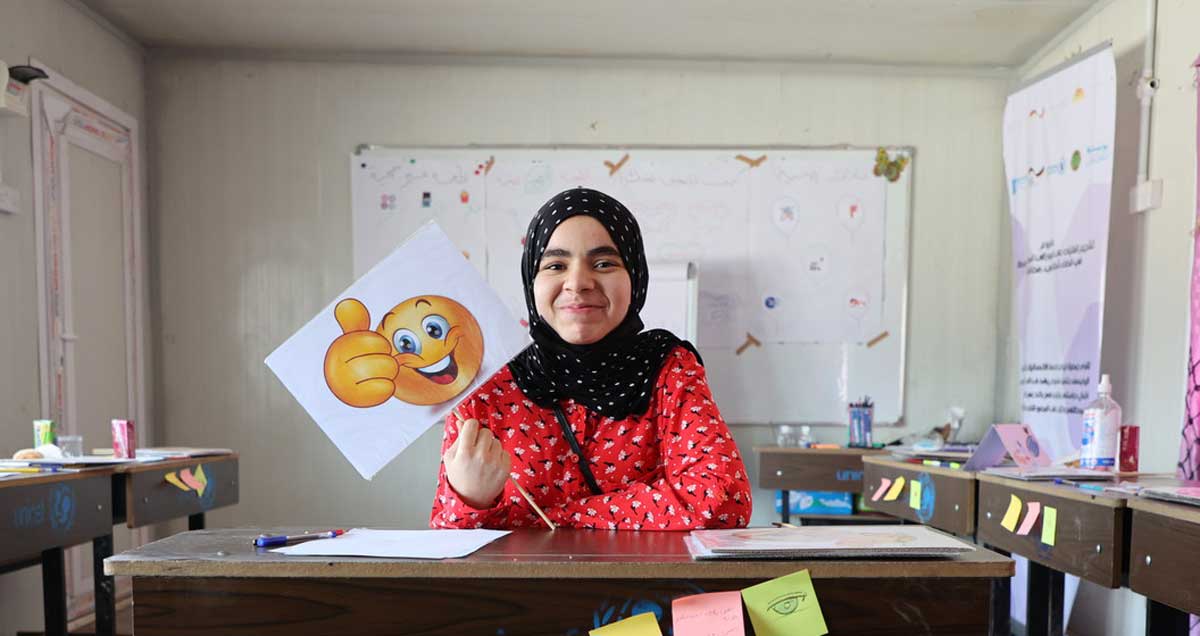 Learning levels in Iraq are among the lowest in the Middle East & North Africa (MENA) region and are likely to decline even further because of the impact the COVID-19 pandemic has had on education service delivery, including prolonged school closures.
These low learning levels are putting the future of Iraqi children and the country at risk. A new World Bank report says that while, now more than ever, investments are needed in education to recover lost learning and turn crisis into opportunity, these investments must be accompanied by a comprehensive reform agenda that focuses the system on learning outcomes and builds a more resilient education system for all children.
The World Bank Group's new report, Building Forward Better to Ensure Learning for All Children in Iraq: An Education Reform Path, builds on key priorities in education recently identified in the Government of Iraq's White Paper and the World Bank Group's Addressing the Human Capital Crisis: A Public Expenditure Review for Human Development Sectors in Iraq report, and provides actionable reform recommendations to boost learning and skills.
Human capital is essential to achieve sustainable and inclusive economic growth. However, according to the World Bank's 2020 Human Capital Index (HCI), a child born in Iraq today will reach, on average, only 41% of their potential productivity when they grow up.
At the heart of Iraq's human capital crisis is a learning crisis, with far-reaching implications. Iraq's poor performance on the HCI is largely attributed to its low learning levels. COVID-19 has led to intermittent school closures across Iraq, impacting more than 11 million Iraqi students since February 2020. This report highlights that, with schools closed over 75% of the time and opportunities for remote learning limited and unequal, Iraqi children are facing another reduction of learning‑adjusted years of schooling. Effectively, students in Iraq are facing more than a "lost year" of learning.
"Iraq can use lessons learned from the current health crisis, turn recovery into opportunity, and "build forward better," to ensure it provides learning opportunities for all Iraqi children especially its poorest and most vulnerable children" said Saroj Kumar Jha, World Bank Mashreq Regional Director. "The World Bank is ready to support Iraq in building a more equitable and resilient post-COVID-19 education system that ensures learning for all children and generates the dividends for faster and more inclusive growth".
The report Building Forward Better to Ensure Learning for All Children in Iraq: An Education Reform Path puts forward for discussion sector-wide reform recommendations, focusing on immediate crisis response as well as medium and long-term needs across six key strategic areas:
1. Engaging in an Emergency Crisis response through the mitigation of immediate learning loss and prevention of further dropouts.
2. Improving foundational skills to set a trajectory for learning through improved learning & teaching materials and strengthened teacher practices with a focus on learning for all children.
3. Focusing on the most urgently needed investments, while ensuring better utilization of resources.
4. Improving the governance of the education sector and promoting evidence‑based decision‑making.
5. Developing and implementing an education sector strategy that focuses on learning and "building forward better".
6. Aligning skills with labor market needs through targeted programs and reforms.
More Funding for Business and Trade to Help Lao PDR Recover from Pandemic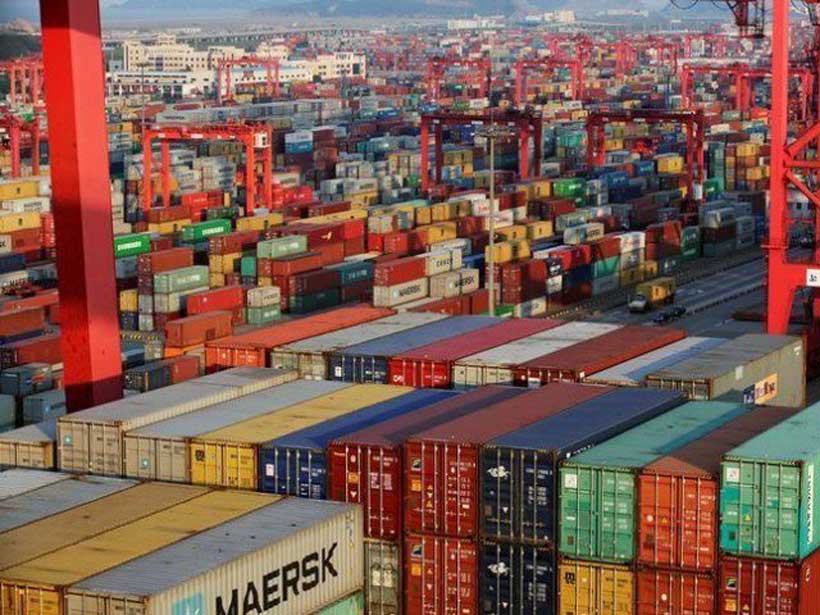 The World Bank and the Government of Lao PDR have agreed to scale up a Competitiveness and Trade Project that will improve the ability of businesses to recover from the economic effects of COVID-19 as part of the government's emergency response to the pandemic. The additional financing will provide a US$6.5 million grant through the Lao Competitiveness and Trade Multi-Donor Trust Fund supported by Australia, Ireland, and the United States.
The extra funding follows a request by the Ministry of Industry and Commerce for additional resources to help the government and private sector respond to the challenges posed by COVID-19 and related restrictions. The Lao economy, which had already been slowing since 2018 following floods, drought and crop disease outbreaks, has been hit badly by the pandemic since early 2020, causing poverty to rise by an estimated 4.4 percentage points.
This additional financing complements the government's approach of providing rapid and direct relief to vulnerable firms and to adjusting government services to the effects of COVID-19. Helping viable businesses to survive and grow will help them maintain and create jobs, thereby driving economic recovery.
The ministry has been implementing the original Lao PDR Competitiveness and Trade Project since late 2018 with $13 million of credit and grants from the World Bank and the trust fund. The project works to improve the processes required to start and operate a business, and to reduce the costs of doing business in Laos. Measures to lower trade costs and facilitate trade flows include streamlining regulations to reduce the time that goods spend at borders. Business Assistance Facility grants are available to help companies improve their competitiveness, while the project also supports improved policy making and transparency, along with stronger public-private policy dialogue.
According to H.E. Somchith Inthamith, Deputy Minister of Industry and Commerce, "the new financing will be used to scale up and extend activities under the original project, such as decreasing the time required for goods to clear customs, and increasing the ability of our producers to connect to markets. Additional resources will be used to help new Lao firms set up, and aid existing companies seeking grants to mitigate the impact of COVID-19".
Mariam Sherman, Country Director for the World Bank in Myanmar, Cambodia, and Laos, said that over a year into the COVID-19 pandemic, the country has faced significant economic stress, especially considering the effects of the crisis on important trade partners. "This project has been prepared with urgency", she said. "It can help the Lao government accelerate policy changes and regulatory reforms that will improve the ease of doing business, facilitate trade, and support company competitiveness. Such reforms will help Lao firms weather shocks, increase their ability to do business on the ground, and provide access to international markets for necessary inputs and outputs".
The Lao Competitiveness and Trade Multi-Donor Trust Fund is a continuing effort to improve the efficiency of development assistance for trade in the Lao PDR, by pooling resources from the World Bank, Australia, and Ireland for increased efficiency of implementation, reduced transactions costs and greater impact on-the-ground.
Since the start of the COVID-19 pandemic, the World Bank Group has committed over $125 billion to fight the health, economic, and social impacts of the pandemic, the fastest and largest crisis response in its history. The financing is helping more than 100 countries strengthen pandemic preparedness, protect the poor and jobs, and jump start a climate-friendly recovery. The Bank is also providing $12 billion to help low- and middle-income countries purchase and distribute COVID-19 vaccines, tests, and treatments.