The future of work: promoting gender equality, diversity and inclusion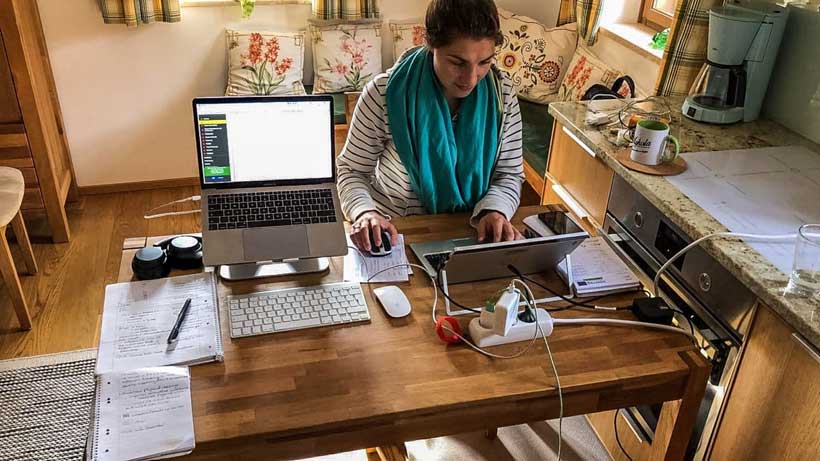 The United Nations Industrial Development Organization (UNIDO) and the Vienna Regional Office of the International Organization for Migration (IOM) have organized a webinar on flexible working arrangements (FWAs) and the future of work. The webinar was part of the 19-23 October 2020 Enabling Environment Week, a joint initiative of the Gender Focal Points and Focal Points of Women of the Vienna-based United Nations organizations (VBOs) and the International Gender Champions initiative.
Enabling Environment Guidelines (EEGs) and their accompanying Supplementary Guidance for the United Nations System were developed in 2019 in response to the UN Secretary General's System-wide Strategy on Gender Parity. The EEGs provide UN system-wide guidance to create a more diverse, inclusive and respectful work environment – both as a precursor to achieving gender parity and a key to sustaining it. Implementing FWAs is one of the measures recommended in the EEGs.
"Workplace flexibility can be mutually beneficial to an organization and its personnel, and is recognized to help achieve gender parity," said Fatou Haidara, Managing Director of the UNIDO Directorate of Corporate Management and Operations, who moderated the webinar. "Our transition into the Fourth Industrial Revolution has been marked by the COVID-19 pandemic, which for many employers and employees represented their first-ever experiences with flexible working arrangements."
Dr. Heejung Chung, Principal Investigator of the Work Autonomy, Flexibility and Work-life balance project at the University of Kent, shared insights from her research on how work from home during the lockdown has impacted a series of work-life issues. She said that employees have been able to spend more time with their families and expressed better well-being and improved work schedules and productivity. The pandemic has caused a cultural shift towards work from home, with employees feeling more trusted and supported by managers during this time, and many employees who did not want to work remotely before now changing their mind.
The pandemic has undoubtedly shaken up how we work – what we thought would be the future of work has been abruptly made the present. "Corona has somehow accelerated this way of using flexible working hours," said Ambassador Pirkko Hämäläinen, Permanent Representative of Finland to the UN in Vienna. "You don't even need to be in the office to give a service to your customers, like this webinar. That is so important to realize and, with corona, we have realized it."
The Finnish government codified flexible working arrangements as early as 1996 through the Working Hours Act, a policy which was updated this year to allow employees to decide when and where they work for at least half of their hours. "It's a win-win situation for people. Gainful employment must be options for both women and men," said Hämäläinen.
Whether men and women will be able to equally benefit from gainful employment will largely depend on the future of work, which will be impacted by frontier technology brought about by the Fourth Industrial Revolution. As such, digitalization may facilitate telecommuting for those jobs that can be carried out remotely. Prof. Damian Grimshaw, Professor of Employment Studies and Associate Dean for Research Impact at King's Business School, noted that challenges remain in ensuring that everyone can benefit from workplace flexibility. This is especially linked to the need to create a culture of trust between managers and employees, and to phase out rigid workplace structures revolving around a time-keeping and high presenteeism approach.
Evidently, a sophisticated and reliable digital infrastructure is a precondition for the successful implementation of FWAs, which raises the issue of the digital divide which is especially pronounced in the developing world. The COVID-19 pandemic has already exacerbated inequalities, notably for women, hence inclusive, human-centered digitalization is needed to leave no one behind and to ensure all can reap the benefits of workplace flexibility.
In implementing FWAs, employers can contribute to addressing these inequalities and achieving gender equality and the empowerment of women. Chung revealed that by allowing mothers the option of staying in the labour market and maintaining their incomes, workplace flexibility can help reduce the overall gender pay gap. It also encourages fathers to take a greater role in unpaid domestic care work, which contributes to transforming social norms.
"Flexwork helps change the culture of whose responsibility it is to care," Chung said. The still heavily unequal distribution of household duties continues to be especially visible and pronounced during the current pandemic, as school closures have added homeschooling to the unpaid domestic care work predominately carried out by women.
The private and public sector around the world, as well as many UN system entities, have recognized the benefits of FWAs in fostering a more enabling, diverse working environment and promoting gender equality and the empowerment of women. Michael Emery, Director of Human Resources at the International Organization for Migration, noted that there has been a general call through the High-Level Committee on Management (HLCM) of the United Nations' Chief Executive's Board for a more flexible approach. "A lot of research shows the more flexible we are, the more attractive we are as an employer – particularly to women," he said.
While acknowledging difficulties in implementing FWAs in the UN's field operations due to digital infrastructure issues, the recent increase in remote work has challenged the idea of international civil service as we know it. Emery shared that UNICEF has just cancelled a lease on one of its buildings as it expects a lot of its staff will continue to work from home. "We can perfectly survive with 20% of staff in Headquarters in the office."
Juliane Drews, Advisor at UNAIDS, explained that already six years before the COVID-19 pandemic, UNAIDS abolished core working hours and defined office opening hours from 7am to 7pm to provide staff with a twelve-hour window to complete their workload at their ease. The objective was also to empower employees and teams to have conversations about healthy ways to organize their work. "The United Nations and a lot of international organizations need to recognize there's a new generation of employees coming that have different expectations of an employer," Drews said. "We need to use training and reskilling to prepare middle managers and senior leaders to be ready to welcome the next generation in the workplace. It's about thinking differently and taking this disruption as an opportunity to leap forward to a better, different normal."
She also raised the issue that remote work allows individuals to safely work on issues that are criminalized in their home countries: UNAIDS works, for example, with sex workers, users of intravenous drugs and the LGBTIQ+ community. It is not just about the binary approach to gender equality. "We need to take this gender conversation and put an intersectional lens on it," she added.
The discussion concluded that implementing FWAs has many benefits, for example increased well-being, efficiency and business continuity, as well as decreased absenteeism and operating costs. FWAs also play a crucial role in fostering diversity and inclusion, and promoting gender equality and the empowerment of women. At the same time, the COVID-19 pandemic has fast-forwarded us into the future of work, with many managers now recognizing and trusting that employers can and will deliver when using any form of flexible working arrangements, such as remote work, compressed hours, and scheduled breaks for external learning activities. The Enabling Environment Guidelines provide the UN with an overarching framework to successfully implement FWAs and foster a welcoming, safe, equal and discrimination-free workplace that allows the UN to produce better results for the people they serve. "That's the beauty of the UN System," Drews said. "Most of us are driven by our passion, not by doing our eight hours and ticking the box."
ADB, EIB Join Forces to Protect Oceans, Support the Blue Economy
The Asian Development Bank (ADB) and the European Investment Bank (EIB) today formed a new Clean and Sustainable Ocean Partnership to support initiatives in Asia and the Pacific to help meet the Sustainable Development Goals (SDGs) and the climate goals of the Paris Agreement.
The partnership will strengthen the capacity of ADB and EIB to support high-impact projects. Both institutions will finance activities aimed at promoting cleaner oceans through the reduction of land-based plastics and other pollutants discharged into the ocean, as well as projects to improve the sustainability of socioeconomic activities that take place in oceans or use ocean-based resources.
"Healthy oceans are critical to life across Asia and the Pacific, providing food security and climate resilience for hundreds of millions of people," said ADB Vice-President for Knowledge Management and Sustainable Development Bambang Susantono. "This Memorandum of Understanding between ADB and EIB will launch a framework for cooperation on clean and sustainable oceans, helping us to expand our pipeline of ocean projects in the region and widen their impacts."
"Oceans play a vital role in the world economy and they are also the largest carbon sink on the planet, helping to regulate the global climate. But oceans are under enormous pressure, with implications for billions of people. The economic crisis caused by COVID-19 does not weaken our commitment to address global environmental and climate challenges," said EIB Vice-President Christian Kettel Thomsen. "As the European Union (EU) climate bank, we are very proud to partner with ADB through this new Clean and Sustainable Ocean Partnership to further protect the oceans and preserve and promote the sustainable use of this precious natural resource."
The partnership provides a framework for ADB and EIB to expand inter-institutional cooperation and investments in ocean health and sustainable blue economy. The following principles will guide the ADB and EIB cooperation in jointly selected areas, including: (i) alignment with the country partnership strategies of both ADB and EIB; (ii) support for the achievement of the SDGs and the Paris Agreement by countries in Asia and the Pacific; (iii) encouragement of stakeholder participation and mobilization of third-party finance; (iv) environmental and social sustainability; and (v) country ownership of investment policies and programs. ADB and EIB will mutually benefit from organizational expertise in key investment areas as well as pool resources in emerging ocean issues and solutions and accelerate growth in the oceans project pipeline and development impact.
The partnership will support projects that reduce marine plastic pollution including integrated solid waste management projects, such as recycling; circular economy principles, such as designing out plastic waste; and promoting clean rivers and waterways, including through improved wastewater management and inclusive sanitation.
The partnership will also focus on sustainable fisheries management and sustainable seafood supply chains; sustainable management, protection, and restoration of marine and coastal ecosystems and resources; integrated coastal protection activities; disaster risk preparedness; and green shipping, green ports, and maritime infrastructure, with a focus on increasing safety and environmental performance.
In addition, ADB and EIB will develop joint technical assistance programs and advisory support to help partners get sustainable blue economy and clean oceans projects off the ground.
Healthy oceans are a key priority of ADB's Strategy 2030. In 2019, ADB launched a $5 billion Action Plan for Healthy Oceans and Sustainable Blue Economies (the Action Plan) to boost investment and technical assistance to protect and restore oceans in Asia and the Pacific. The Action Plan focuses on promoting action on ecosystem management, pollution control, and sustainable coastal and marine development, while supporting ADB's developing members to catalyze blue finance for projects through the Oceans Financing Initiative.
EIB is the long-term lending institution of the EU owned by its Member States. As the EU climate bank, the EIB is investing in the sustainable blue economy and supporting initiatives aiming at reducing pollution and preserving the oceans. Under its Blue Sustainable Ocean Strategy, the EIB committed to double its lending to sustainable ocean projects to €2.5 billion (around $3 billion) over the period 2019–2023 and expects to mobilize at least €5 billion of investments that will contribute to improve the health of the oceans and their resources.
Net-Zero Challenge: The Supply Chain Opportunity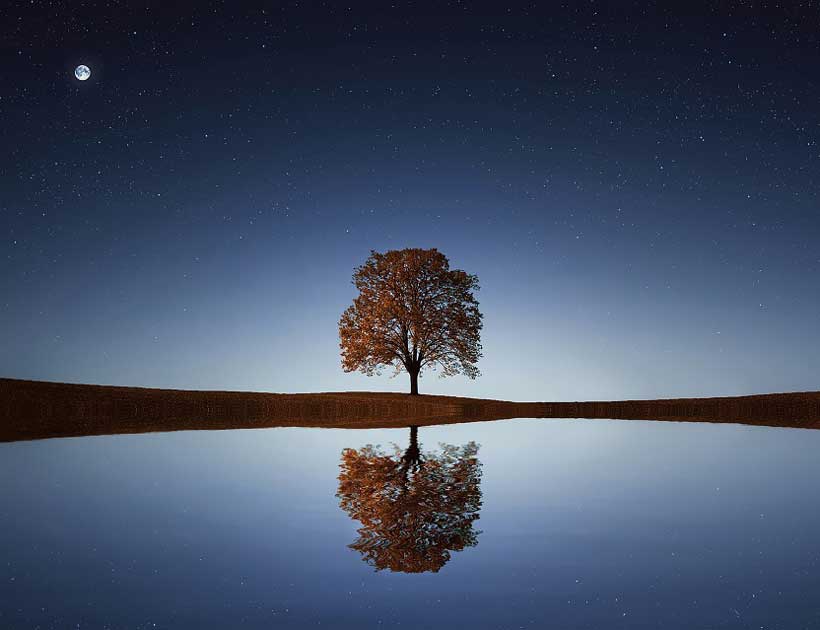 The commitment to tackling climate change is accelerating in all sectors of society, with net-zero pledges from companies, cities, states, and regions doubling in the past year. Decarbonizing supply chains is a major opportunity for companies to put these commitments into practice.
New research published today by the World Economic Forum and Boston Consulting Group (BCG) shows how tackling supply chain emissions can be a game changer in the global fight against climate change. Net-Zero Challenge: The Supply Chain Opportunity analyzes the top eight global supply chains that account for more than 50% of global greenhouse gas emissions and finds that end-to-end decarbonization of these supply chains would add as little as 1% to 4% to end-consumer costs in the medium term.
The report breaks down the major sources of emissions along each of the eight major supply chains—food, construction, fashion, fast-moving consumer goods, electronics, automotive, professional services, and freight. It assesses the key levers to reduce emissions in each supply chain and shows that many can be easily deployed today and cost very little to implement. The report also points to the global nature of many supply chains, enabling companies to support decarbonization across borders and in countries where governments do not yet prioritize climate action.
The opportunity for impact is especially high for consumer-facing companies, whose supply chain emissions far outweigh their direct emissions from manufacturing. These companies can use their buying power to push for rapid decarbonization and help fund the transition by co-investing with upstream raw-material producers, which struggle to finance the transition alone.
For example, while it costs a steel producer significantly more to make zero-carbon steel, raw input materials like steel account for such a low proportion of end-consumer prices that a zero-carbon car is only about 2% more expensive for the buyer in the medium term.
The report points to nine major actions that CEOs should take today to address supply chain emissions, including:
Building a robust view of emissions with supplier-specific data and setting ambitious targets for emissions reductions
Redesigning products and reconsidering geographical sourcing strategies to optimize for CO2
Cofunding abatement measures and educating suppliers on how to implement low-carbon solutions
Engaging in industry ecosystems to share best practices and create a demand signal for green products
Aligning incentives internally to ensure that decision makers focus on lowering emissions
Quotes
Nigel Topping, the UNFCCC's high-level climate action champion, said: "Supply-chain decarbonization will be a 'game changer' for the impact of corporate climate action. Addressing Scope 3 emissions is fundamental for companies to realize credible climate change commitments."
Dominic Waughray, managing director, World Economic Forum, said: "This important report shows how companies have the opportunity to make a huge impact in the fight against climate change by also decarbonizing their supply chains. The interaction between governments and companies to seize this opportunity is an important one. We welcome more leaders to join and help build momentum on this important agenda."
Patrick Herhold, a report coauthor and managing director and partner at BCG's Centre for Climate Action, said: "The argument that costs are a major barrier to reducing emissions is increasingly flawed—around 40% of the emissions across the eight major supply chains we analyzed can be eliminated with measures that bring cost savings or are at costs of less than €10 per ton of CO2 equivalent. Increasing process efficiency and the use of recycled materials, as well as buying more renewable power, provides companies with major climate gains at very low costs."
Corporate Boards are Critical Starting Points for Implementing Stakeholder Capitalism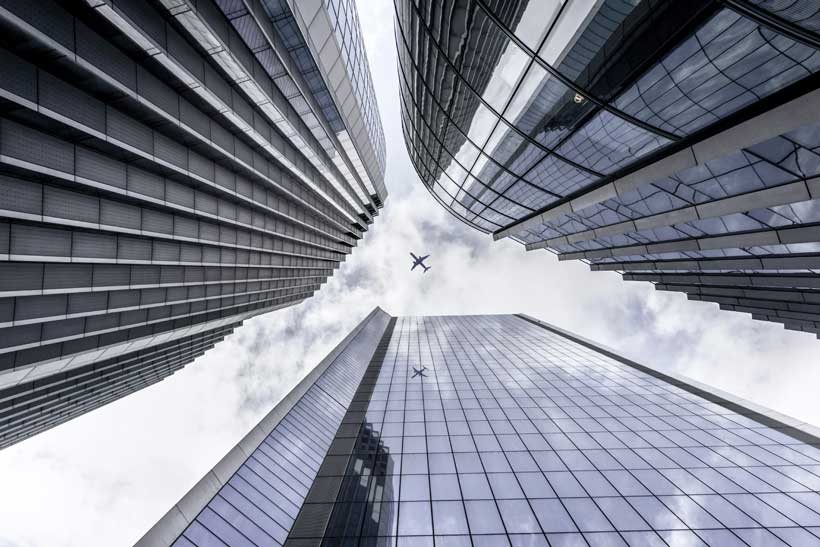 COVID-19 has led to global and systemic economic, social and environmental disruption, and an increasing number of companies are recognizing the need for pragmatic approaches to implement the principles of stakeholder capitalism.
A new white paper, The Future of the Corporation: Moving from Balance Sheet to Value Sheet, provides analysis about the important role boardrooms and corporate governance play in addressing the environmental, social and governance (ESG) challenges their companies face. Focusing on practical tools for corporate leaders, the white paper, produced in collaboration with Baker McKenzie, provides a set of actions and stakeholder governance considerations boardrooms can take to reshape their company's purpose and practices.
This includes leadership-level actions, such as aligning company purpose and incentives with transparent goals and KPIs, increasing board diversity and adopting the common stakeholder capitalism metrics to measure and manage global risks and opportunities related to business, society and the planet.
"Business leaders are increasingly implementing business models that create value based on stakeholder needs," said Klaus Schwab, Founder and Executive Chairman, World Economic Forum. "While there's increasing momentum towards stakeholder capitalism, many businesses are also looking for practical solutions to help them fully understand and address the concerns of all their stakeholders. The Forum is committed to providing measurement and governance tools that will help these leaders succeed, thereby advancing stakeholder capitalism globally."
Effectively aligning a company's practices with its purpose is another key role boardrooms must play when integrating stakeholder interests into their business models. Setting clear metrics for management, which align with company purpose is an important step for boards.
Ørsted, a company who successfully transformed its business from fossil fuels to renewable energy, is a clear example of how effective governance is critical to company-wide transformation For example, in its transition to being a sustainable business, Ørsted made it a board-level priority to ensure its transformation was transparent, the journey was measured with concrete metrics and it was communicated to all relevant stakeholders.
"The pandemic, climate and inequality challenges of the last year were and continue to be unprecedented. Against this backdrop, how can companies drive long-term value creation and sustainable growth? A good stakeholder governance framework will help companies mitigate risk, build resilience and enjoy sustainable value creation and long-term success; at the heart of good stakeholder governance is clearly understanding who key stakeholders are, engaging with them and bringing their voice into decision-making," said Beatriz Araujo, Head of Corporate Governance, Baker McKenzie. She added: "There is no 'one-size-fits-all' approach; each company must embark on its own stakeholder governance journey and we have suggested some of the steps companies should consider taking on such a journey."
In addition to the examples above, the white paper provides a stakeholder governance framework centred around four key areas of four key areas of leadership focus. These are:
1) Purpose
Purpose is returning centre stage as an enabler for long-term sustainable value creation for corporate success.
Boards should ensure their companies have a clear and well understood purpose, informed by their key stakeholders' expectations, and regularly use this purpose as a guide in their strategic decision-making.
2) Strategy
Corporate leaders should ensure their company's strategy is robust and designed to deliver the company's purpose.
This strategy needs to be flexible to take account of changing stakeholder considerations. Periodic ESG risk and opportunity assessments are a tool that leaders can use to ensure they are pursuing an appropriate strategy in light of changing externalities and stakeholder feedback.
3) Culture/Values
A company's culture and values are important in ensuring decisions and daily business practices appropriately reflect their stated purpose.
4) Governance
Effective governance, which regularly addresses stakeholder input, is critical for running a sustainable, resilient business.
Board composition, diversity and inclusion are important factors in ensuring boardrooms are equipped with the skills needed adequately understand and consider the needs of their stakeholders.
Along with input from the Forum's Community of Chairpersons, the whitepaper is based on interviews with senior leaders at bp, the Cambridge University Institute for Sustainability Leadership, Fidelity International and Ørsted.