The future of work: promoting gender equality, diversity and inclusion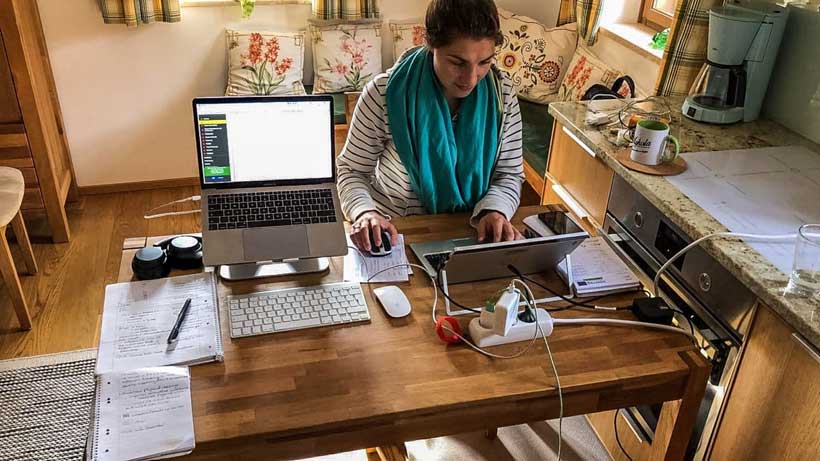 The United Nations Industrial Development Organization (UNIDO) and the Vienna Regional Office of the International Organization for Migration (IOM) have organized a webinar on flexible working arrangements (FWAs) and the future of work. The webinar was part of the 19-23 October 2020 Enabling Environment Week, a joint initiative of the Gender Focal Points and Focal Points of Women of the Vienna-based United Nations organizations (VBOs) and the International Gender Champions initiative.
Enabling Environment Guidelines (EEGs) and their accompanying Supplementary Guidance for the United Nations System were developed in 2019 in response to the UN Secretary General's System-wide Strategy on Gender Parity. The EEGs provide UN system-wide guidance to create a more diverse, inclusive and respectful work environment – both as a precursor to achieving gender parity and a key to sustaining it. Implementing FWAs is one of the measures recommended in the EEGs.
"Workplace flexibility can be mutually beneficial to an organization and its personnel, and is recognized to help achieve gender parity," said Fatou Haidara, Managing Director of the UNIDO Directorate of Corporate Management and Operations, who moderated the webinar. "Our transition into the Fourth Industrial Revolution has been marked by the COVID-19 pandemic, which for many employers and employees represented their first-ever experiences with flexible working arrangements."
Dr. Heejung Chung, Principal Investigator of the Work Autonomy, Flexibility and Work-life balance project at the University of Kent, shared insights from her research on how work from home during the lockdown has impacted a series of work-life issues. She said that employees have been able to spend more time with their families and expressed better well-being and improved work schedules and productivity. The pandemic has caused a cultural shift towards work from home, with employees feeling more trusted and supported by managers during this time, and many employees who did not want to work remotely before now changing their mind.
The pandemic has undoubtedly shaken up how we work – what we thought would be the future of work has been abruptly made the present. "Corona has somehow accelerated this way of using flexible working hours," said Ambassador Pirkko Hämäläinen, Permanent Representative of Finland to the UN in Vienna. "You don't even need to be in the office to give a service to your customers, like this webinar. That is so important to realize and, with corona, we have realized it."
The Finnish government codified flexible working arrangements as early as 1996 through the Working Hours Act, a policy which was updated this year to allow employees to decide when and where they work for at least half of their hours. "It's a win-win situation for people. Gainful employment must be options for both women and men," said Hämäläinen.
Whether men and women will be able to equally benefit from gainful employment will largely depend on the future of work, which will be impacted by frontier technology brought about by the Fourth Industrial Revolution. As such, digitalization may facilitate telecommuting for those jobs that can be carried out remotely. Prof. Damian Grimshaw, Professor of Employment Studies and Associate Dean for Research Impact at King's Business School, noted that challenges remain in ensuring that everyone can benefit from workplace flexibility. This is especially linked to the need to create a culture of trust between managers and employees, and to phase out rigid workplace structures revolving around a time-keeping and high presenteeism approach.
Evidently, a sophisticated and reliable digital infrastructure is a precondition for the successful implementation of FWAs, which raises the issue of the digital divide which is especially pronounced in the developing world. The COVID-19 pandemic has already exacerbated inequalities, notably for women, hence inclusive, human-centered digitalization is needed to leave no one behind and to ensure all can reap the benefits of workplace flexibility.
In implementing FWAs, employers can contribute to addressing these inequalities and achieving gender equality and the empowerment of women. Chung revealed that by allowing mothers the option of staying in the labour market and maintaining their incomes, workplace flexibility can help reduce the overall gender pay gap. It also encourages fathers to take a greater role in unpaid domestic care work, which contributes to transforming social norms.
"Flexwork helps change the culture of whose responsibility it is to care," Chung said. The still heavily unequal distribution of household duties continues to be especially visible and pronounced during the current pandemic, as school closures have added homeschooling to the unpaid domestic care work predominately carried out by women.
The private and public sector around the world, as well as many UN system entities, have recognized the benefits of FWAs in fostering a more enabling, diverse working environment and promoting gender equality and the empowerment of women. Michael Emery, Director of Human Resources at the International Organization for Migration, noted that there has been a general call through the High-Level Committee on Management (HLCM) of the United Nations' Chief Executive's Board for a more flexible approach. "A lot of research shows the more flexible we are, the more attractive we are as an employer – particularly to women," he said.
While acknowledging difficulties in implementing FWAs in the UN's field operations due to digital infrastructure issues, the recent increase in remote work has challenged the idea of international civil service as we know it. Emery shared that UNICEF has just cancelled a lease on one of its buildings as it expects a lot of its staff will continue to work from home. "We can perfectly survive with 20% of staff in Headquarters in the office."
Juliane Drews, Advisor at UNAIDS, explained that already six years before the COVID-19 pandemic, UNAIDS abolished core working hours and defined office opening hours from 7am to 7pm to provide staff with a twelve-hour window to complete their workload at their ease. The objective was also to empower employees and teams to have conversations about healthy ways to organize their work. "The United Nations and a lot of international organizations need to recognize there's a new generation of employees coming that have different expectations of an employer," Drews said. "We need to use training and reskilling to prepare middle managers and senior leaders to be ready to welcome the next generation in the workplace. It's about thinking differently and taking this disruption as an opportunity to leap forward to a better, different normal."
She also raised the issue that remote work allows individuals to safely work on issues that are criminalized in their home countries: UNAIDS works, for example, with sex workers, users of intravenous drugs and the LGBTIQ+ community. It is not just about the binary approach to gender equality. "We need to take this gender conversation and put an intersectional lens on it," she added.
The discussion concluded that implementing FWAs has many benefits, for example increased well-being, efficiency and business continuity, as well as decreased absenteeism and operating costs. FWAs also play a crucial role in fostering diversity and inclusion, and promoting gender equality and the empowerment of women. At the same time, the COVID-19 pandemic has fast-forwarded us into the future of work, with many managers now recognizing and trusting that employers can and will deliver when using any form of flexible working arrangements, such as remote work, compressed hours, and scheduled breaks for external learning activities. The Enabling Environment Guidelines provide the UN with an overarching framework to successfully implement FWAs and foster a welcoming, safe, equal and discrimination-free workplace that allows the UN to produce better results for the people they serve. "That's the beauty of the UN System," Drews said. "Most of us are driven by our passion, not by doing our eight hours and ticking the box."
Free bonus from Binance and the amount of Ethereum best crypto signals is growing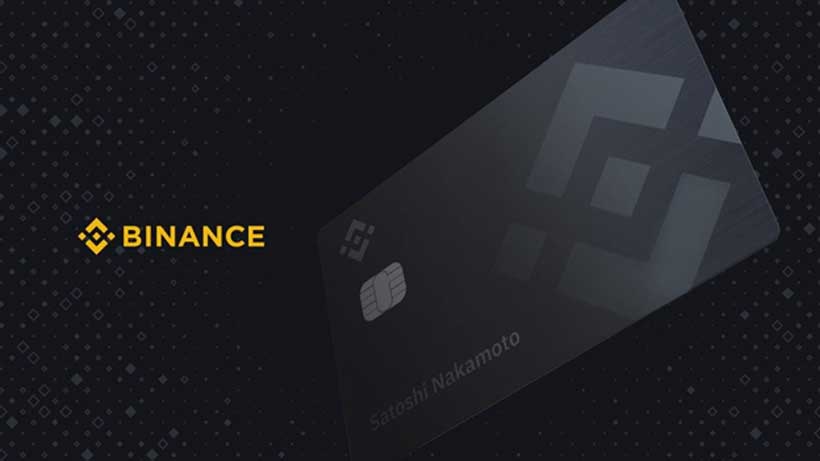 Binance Gives New Users $ 100
Binance, one of the leading cryptocurrency exchanges, is giving out a welcome bonus to its new users who join its platform. Binance offers the option of giving up to $ 100 to new users.
Binance, the world's largest cryptocurrency exchange by trading volume, is offering a welcome bonus of up to $ 100 to new users who join its system. To benefit from these rewards, users must be members of the Binance exchange and then complete certain tasks – said the analyst of SafeTrading.
Users who are new members of the Binance exchange must complete the tasks set by the platform within 7 days. Users must complete the authentication process before running these tasks. Once this process is complete, you can switch to an interface called Task Center. Binance challenges and awards include:
– A $ 5 bonus cash voucher on your first deposit of at least $ 50 in Fiat or P2P.
– A $ 50 spot cashback coupon on the first purchase of at least $ 100 worth of crypto in spot transactions.
– $ 45 Spot Refund Coupon for your cryptocurrency trading of at least $ 100 on spot trades.
After completing the three tasks mentioned above, you can view the cost and expiration date of your coupons in the Reward Center interface.
Binance will award a premium of $ 1.8 million
Binance, one of the world's largest cryptocurrency exchanges, has created a $ 1.8 million prize pool for its 4th anniversary. Binance's largest prize pool by best crypto signals to date will be raised with users at a special event hosted by the giant cryptocurrency exchange by the info of SafeTrading.
To take advantage of this event, you must first be a member of the Binance exchange. Upon completion of membership, tasks are displayed in the Challenge interface. There are prizes defined as 350 CHR, 200 CHZ, 500 DATA, 20 DEXE, 800 TRX, NFT, thanks in the call interface. To take advantage of these rewards, you must complete the quests at the bottom of the event interface. Users who are eligible to spin the wheels with these challenges can take advantage of these rewards by clicking on the 'GO' option. However, the user who has completed the quest can go through the same quest again after 24 hours and be eligible to spin the wheel.
The event will run until 14.59, 07/14/2021.
Is Shibaswap Safe? What do the reviews say?
Many people question the transparency and reliability of ShibaSwap and its best crypto signals.
ShibaSwap security check error.
Despite the unexpected success of this decentralized dog exchange, there are warnings that liquidity providers are adding capital via an undefined security protocol. Amid Elon Musk's annoying dog token trading, on July 7, Shiba developers launched a purported decentralized exchange with attractive perks for users. Within 24 hours of launch, the exchange has raised over $ 1 billion in blocking.
On July 8, a columnist for cryptocurrency exchange DeFi Safety published a report on ShibaSwap, in which the exchange score is only 3%, which is well below the 70% that the site considers successful.
Describing the rating as a "crushing failure," DeFi Safety reported that ShibaSwap failed on all but two of the 22 review criteria. The exchange received a 30% Credibility rating for the clarity of the information presented in the whitepaper.
ShibaSwap one address.
On July 7, Solidity developer Joseph Schiarizzi warned that ShibaSwap is under the control of only one address for most of the first day of the hosting contract.
Since then, ShibaSwap has upgraded the contract to a multi-signature system that requires six secure accounts to reconcile transactions before they are executed. Schiarzzi warns that each of the addresses can be under the control of one person:
Most of these secure accounts are newly opened accounts with 0 transactions and no ETH, so it is likely that the holders of these accounts are simply people working for the ShibaSwap developers who can easily agree to participate in a betting contract.
DeFi Watch analyst Chris Black shared Sciarizzi's warnings about ShibaSwap safety risks with his 22,000 followers and drew attention to the DeFi Safety review.
The number of Ethereum users has increased by 5 million in the last 30 days!
Ethereum (ETH), the world's largest smart contract development platform, continues to gain traction ahead of the planned upgrade, reaching over 5 million new users in just 30 days (Info of the SafeTrading team).
Ethereum Demand Grows Rapidly
On average, this means 173,235 new users are added to the Ethereum network daily. With sob data, the total number of Ethereum addresses in the world has increased to 162,231,196.
Celsius Network CEO Alex Mashinsky recently stated that Ethereum is "converting" bitcoins, which will make cryptocurrencies more widespread. Mashinsky expects wider adoption of Ethereum as he believes tier 2 solutions will solve the problems with ETH in the near future.
ETH 2.0, on the other hand, will be a significant and incremental improvement to tier 2 solutions, but Mashinsky said the two systems will work together in the future. Ethereum developers recently introduced a new bill allowing the London hard fork. This account also includes the highly anticipated Ethereum EIP-1559 update.
A week ago, Ethereum surpassed Bitcoin in terms of the total number of active addresses per day for the first time in the history of cryptocurrency. This event shows that the demand for the second largest cryptocurrency in the world is growing. The fact that Ethereum is significantly ahead of Bitcoin in terms of daily active addresses is a harbinger that it will become a big competitor to Bitcoin in terms of price.
The number of Ethereum users has increased by 5 million in the last 30 days!
For example, the American investment bank Goldman Sachs believes that the Ethereum network is capable of using it as the main storage for cryptocurrencies.
Ethereum is on track to become the most popular smart contract development platform in the crypto community, according to a Business Insider report released on Tuesday.
How will this affect the price of Ethereum?
After the last big drop, Ethereum, which, like all altcoins, was seriously damaged, started the week with a rally. The price is currently hovering around $ 2,230. If the Ethereum price remains above the $ 2,230 support, it could correct higher in the near future. The first resistance is around the $ 2,280 level and the 100-hour SMA. If the first key resistance is $ 2300. The next major resistance is around the $ 2,350 level. The additional gain could push the price towards the $ 2,400 level, and new updates in the coming months suggest that this could push the price higher.
How To Perform Forensic Delay and Disruption Analysis?
Forensic delay and disruption analysis refers to the process of investigation that determines the causes and extent of delays in order to resolve disputes related to construction projects. It revolves around identification of the activities or events causing delays to the critical path and quantifying the delay caused by each event.
The analysis requires the help of experts trained in Critical Path Method (CPM) Scheduling methods. These experts are appointed by parties involved in a disputed project who come to an agreement regarding the causes of delay. In this article, we have explained how an expert performs a detailed forensic delay and disruption analysis.
How is a Forensic Delay and Disruption Analysis Performed?
A forensic delay and disruption analysis can be conducted prior to the commencement of the project as a form of risk assessment. Alternatively, it could be done during or after completion of the project to identify the causes as well as the amount of delay.
To perform a forensic delay and disruption analysis, it is essential to enlist the help of an expert. The expert performs the analysis by evaluating the planned and actual results, the type of critical delay incurred, and activities leading to the delay.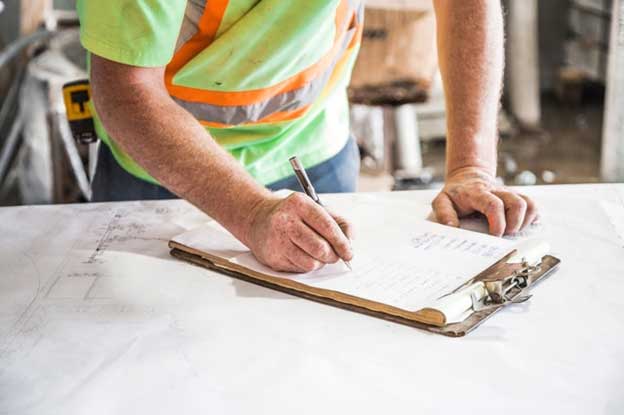 The delay analysis is all about finding details – how the actual project progressed, what activities or events had an impact on the time taken for completion, etc. And to figure this out, the expert needs to move beyond taking the project schedule at face value and evaluating its activities.
They have to go through all of the contemporary records related to the project in order to identify the actual causes and effects of the delay events affecting the critical path of the project.
However, not all projects may have the complete set of records that is needed by the expert. In such cases, the experience of the expert allows them to work out a satisfactory analysis using incomplete or inaccurate data.
Forensic Delay Analysis Methodologies
There is no standard method in forensic delay analysis that can be followed for every situation. Before deciding on the most suitable method, an expert needs to consider several aspects. These include:
Type of required analysis- retrospective or prospective
Requirements of the contract
Dispute value
Available time
Availability of records and program information
On the basis of the above aspects, the expert identifies the most suitable methodology for analysis. In case there are experts appointed separately by both the parties involved in the dispute, the experts need to unanimously decide on a methodology to maintain ease of interpretation and comparison.
Some of the most common methods used in forensic delay and disruption analysis are as follows.
Impacted As-Planned Analysis
Time Impact Analysis
As-Planned vs As-Built
Windows Analysis
Collapsed As-Built Analysis
Conclusion
To conclude, forensic delay and disruption analysis is a means of negotiating a fair result in case of a dispute related to delays in construction projects. A delay analysis expert needs to go through all the relevant records and identify the most suitable methodology to ensure that they don't end up with an erroneous conclusion.
Learn how a traffic violation lawyer in VA can help you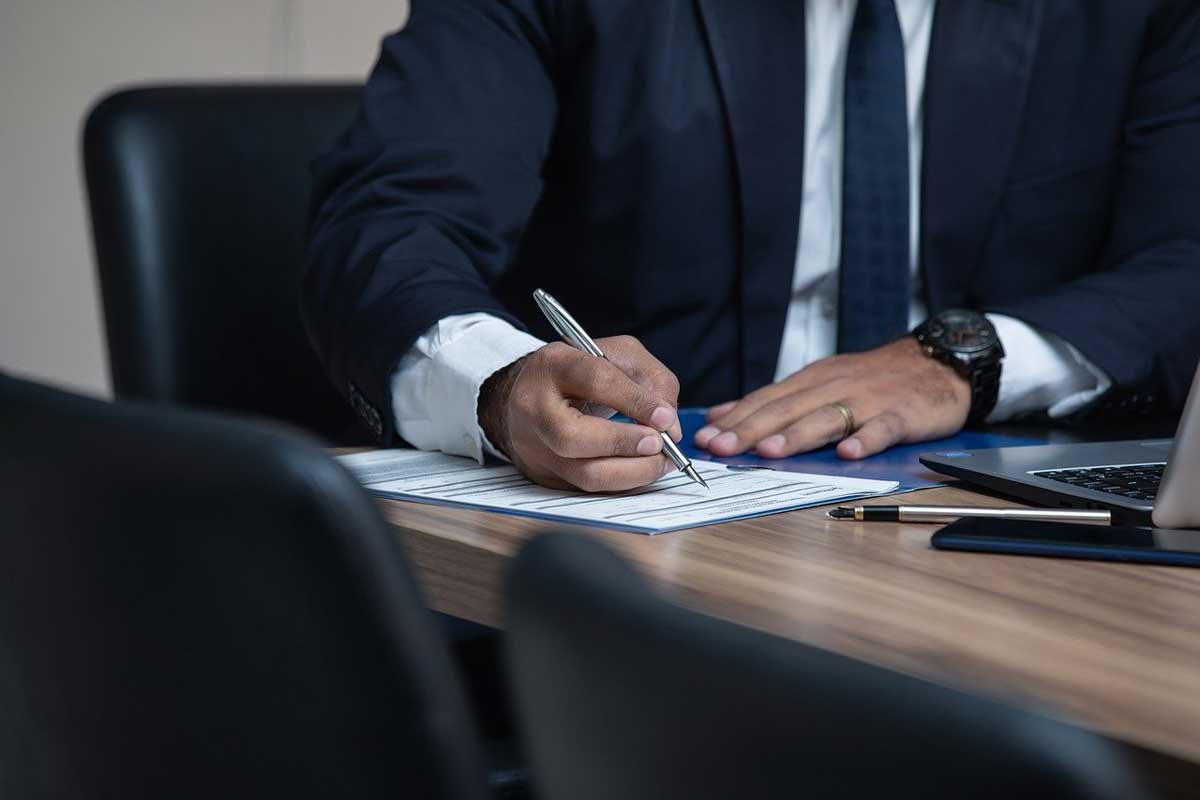 If you happen to be in a situation where there is a misunderstanding or there is any sort of conflict with the traffic authorities concerning traffic, the best thing you can always do is to hire a traffic violation lawyer. You see, the traffic violation tickets can usually leave you feeling frustrated, especially when you have nothing you can do about them.
You need to get legal advice from a traffic violation attorney because these experts know the required legal matters. Besides, there are good chances that you can resolve some issues when you use a traffic violation attorney. In this article, you will learn how a traffic violation lawyer can help you.
How a traffic violation attorney can help you
In most cases, there are various ways that a traffic violation attorney can assist you when you are facing a traffic violation charge. A traffic violation lawyer in VA is there to listen to all the details of your situation and even analyze your legal position. They can also tell you the advantages and disadvantages that come with alternate courses of action.
There are many attorneys out there who build great relationships with prosecutors. They also know their ways around the court systems and can use their expertise to your benefit.
It's worth noting that your traffic violation attorney can gather information and facts from you and evaluate all the aspects of the traffic offenses that they are charging you. An experienced traffic violation lawyer can also evaluate the legal defenses that are there in your case.
These may include inaccuracies and mistakes done by the arresting officer as well as other technical defenses that can be useful. For serious charges, you can use the attorney's experience and skills to assist you to negotiate with the prosecutor.
There are several data derived from the National Highway Transportation Safety Administration suggesting that the combination of at least three field sobriety tests when used together gave the accuracy of 91 percent in all DUI cases. It means that there are good chances that the arresting officer can be wrong in at least 9 for every 100 field sobriety tests.
Technically, to get an accurate administration of these three tests, the arresting officer needs to follow some strict guidelines and these tests must be done under specific conditions. Your traffic violation lawyer can challenge your case based on these tools. Therefore, before you meet a lawyer, it's important to create a summary of information concerning the case. This can help a traffic violation attorney to understand the intricate details of your case.
Cost of a traffic violation attorney
The fees that traffic violation attorneys can vary depending on the specific circumstances of the offense they are charging you with. You can find some lawyers out there who may charge a flat rate so that they can get a citation dismissed.
As explained earlier, these fees can vary depending on the attorney and how much effort and time that they can spend on your case. The fees for moving and non-moving violations can also vary significantly. Some traffic violation attorneys can find that it's sometimes quite expensive and time-consuming to deal with a DUI defense, so they avoid handling them.
When you are meeting a traffic violation attorney, they need to be clear with the scope and purpose of the legal representation. They should also say what will be included in the cost of this legal representation to make sure that you are receiving all the services that you expect from your lawyer. Before you retain a traffic violation lawyer, it's also important to consider asking for a written agreement to ensure that both parties understand and are clear on the terms and conditions.
Remember that lawyer's fees can quickly increase when contesting a speeding ticket and can even get higher if the case is complex and goes to trial. This is because an attorney can charge a fee for a particular type of case or even an hourly rate. And, you may need to pay an advance fee that is also called a retainer.
You need to understand all these details associated with the fee arrangement for the services before you retain a lawyer. In this way, you can avoid meeting unexpected costs when the representation starts. You should also understand if you are eligible for a refund of this fee when you decide to terminate the lawyer while they start working on the case.
Types of traffic violation lawyers
There are usually two types of traffic violation attorneys that can come in handy in your traffic violation case. Here is what you need to know about these attorneys:
Private practice
Any lawyer who handles traffic offenses knows the stakeholders, and the dynamic laws and processes that these cases are resolved in traffic courts. There are good chances that a prosecutor can dismiss all the charges against you if a traffic violation attorney represents you.
In most cases, prosecutors can sometimes take advantage of people without legal representation. An experienced traffic violation lawyer usually works to get the best outcome for your case. Their aim is to get the citation reduced or dismissed.
If your job needs driving, then you can't want your driver's license to be suspended. You need to hire a lawyer so that they can help you avoid this situation. People with commercial driver's licenses must always hire a traffic violation lawyer before paying a ticket. This is because there are some specific laws that can apply to commercial licenses, leading to a faster license suspension.
Public defenders
If you believe that you cannot afford a private attorney, then you can ask the court to appoint a lawyer who works with the public defender's office. Remember that court-appointed lawyers can represent only those who cannot afford hiring a lawyer and they are facing a jail sentence.
However, financial problems that can be caused when you hire a lawyer is not a sufficient ground for the appointment of a lawyer. The judge can decide that besides all the fines and court costs, you should also pay certain charges for the legal services after using a court-appointed lawyer.