Pakistan PM Khan Speaks with Global CEOs on Strategic Priorities in Post-Pandemic Era
The World Economic Forum today hosted a "Special Dialogue with Prime Minister Imran Khan" for its members and partners, chaired by Forum President Børge Brende. The session gave chief executives from across the world an opportunity to hear directly from the prime minister on the factors behind Pakistan's resilience to the economic shocks of the pandemic and his country's post-COVID-19 recovery strategy.
In the virtual session, Khan explained the policy priorities of the Government of Pakistan, including regional connectivity projects like the China-Pakistan Economic Corridor (CPEC), and progress on talks to improve trade flows between Afghanistan and Pakistan following his visit last week to the Afghan capital. Khan also responded to questions from chief executives on promoting a digital economy in Pakistan and improving the enabling environment for long-term investors.
"My aim is for Pakistan's economy to emerge greener, fairer and stronger from the pandemic. It is crucial for us to work with the international business community and partners like the World Economic Forum to share the important reforms underway here and help global businesses participate in the emerging opportunities in Pakistan," said Imran Khan, Prime Minister of Pakistan.
"Pakistan's economy has shown remarkable resilience to the pandemic, placing it in a strong position to rebound quickly from the shock. The Forum convened this dialogue with Prime Minister Khan for global business leaders to discuss the country's economic response in greater detail and to understand where they could contribute to Pakistan's ambitious recovery strategy," said Børge Brende, President, World Economic Forum.
More than 70 members and partners of the World Economic Forum from around the world participated in the virtual session.
Strengthening Indonesia's Fiscal Resilience to Natural Disasters and Health-Related Shocks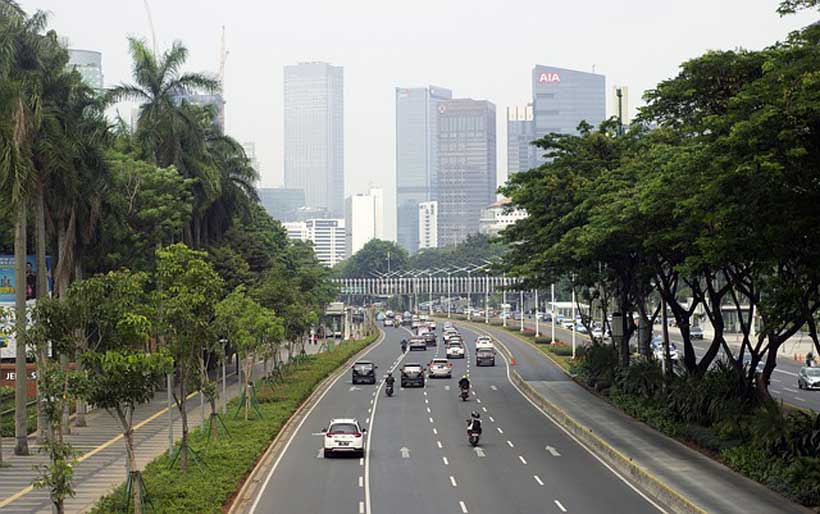 The World Bank's Board of Executive Directors today approved a $500 million loan to strengthen Indonesia's financial and fiscal resilience. The loan will help the country build and strengthen its financial response to natural disasters, climate risks, and health-related shocks.
Such shocks and disasters have become a constant threat to Indonesia's development progress. From 2014 to 2018, the central government spent between US$90 million and US$500 million annually on disaster response and recovery, while local governments spent an estimated additional $250 million over the same period.
The cost of disasters is expected to increase further due to climate change and urban growth, adding to the burden on public spending. The needs are particularly acute now, with Indonesia experiencing multiple financial, fiscal, and social impacts due to the COVID-19 pandemic.
"Financial preparedness for disasters, climate shocks, and health crises such as COVID-19 is increasingly important for Indonesia. This support will help the government deliver a more targeted and timely response, reducing the impact of disasters and helping to protect Indonesia's development progress," said Sri Mulyani Indrawati, Minister of Finance of the Republic of Indonesia.
Planning an effective financial response after disasters and climate shocks helps to protect the budget and ultimately the population. By reducing the impacts of disasters, such planning can help protect the poor and vulnerable who often bear the brunt of disasters as they tend to live in hazard areas, lack access to basic services, and have limited access to financial resources to cope with the aftermath.
The new project will support the Government's National Disaster Risk Finance and Insurance Strategy by strengthening Indonesia's fiscal and financial resilience through a Pooling Fund for Disasters. This fund will become the central mechanism through which post-disaster financing can flow from different sources. The fund will look to leverage domestic and international insurance markets to provide financial capacity to backstop the fund.
The project will also help ensure effective and transparent flow of the funds to relevant government agencies, including budget tracking on disaster-related expenditures, faster social assistance payments for victims of disasters, and improved preparedness planning for health shocks. Central and local government agencies will receive additional, faster, and more effective financial support after a disaster.
"The improved availability and flow of funds will ultimately support the population of Indonesia who will benefit from faster and better targeted response to disaster and health shocks. This will particularly benefit the poorest and most vulnerable, who are most affected by delayed disaster response and often lose their livelihoods and incomes, which keeps them in poverty," said Satu Kahkonen, World Bank Country Director for Indonesia and Timor-Leste.
The project is supported by a $14 million grant from the Global Risk Financing Facility (GRiF) to assist building technical capacity, environmental and social management systems, bring new technology to the management of the Pooling Fund, and invest in evaluations and learning, including how to best serve the most vulnerable groups. Supported by a Multi-Donor Trust Fund with over $200 million from Germany and the United Kingdom, GRiF provides grants and technical expertise to help developing countries safeguard progress and recover more quickly from the financial impacts of climate shocks, disasters, and crises.
World Bank Helps Bangladesh Provide Education and Skills Training to Poor Children
The government of Bangladesh today signed a $6.5 million financing agreement with the World Bank to enable around 39,000 slum children complete primary education as well as provide pre-vocational training to 8,500 school-dropped out youths in Cox's Bazar.
This additional financing to the Second Reaching Out of School Children (ROSC II) Project will support poor children aged between 8- to 14-years in eight city corporations to complete primary education cycle. This will also help vulnerable out-of-school local youth and adolescents in Cox's Bazar to complete three-month courses in pre-vocational and enterprise development training.
"The pandemic has disproportionately impacted the education of children from poorer households," said Mercy Tembon, World Bank Country Director for Bangladesh and Bhutan. "The additional financing will help the slum children and the vulnerable youths build the foundations for better opportunities."
"Bangladesh government is committed to ensuring education for all. Today, almost all children in Bangladesh step into a school," said Fatima Yasmin, Secretary, Economic Relations Division, Government of Bangladesh.
About 690,000 children—almost half of them are girls—studied in the learning centers, known as Ananda Schools. The project has set up around 1,300 Learning Centres in slums of 8 city corporations, including Dhaka, where about 48,000 children are enrolled. At Ananda Schools, a single class teacher teaches the students until they are ready for the Grade 5 examination, allowing the poor children to proceed to the secondary schools.
Since 2019, the ROSC II project expanded its coverage to provide learning opportunities and psycho-social support to about 350,000 Rohingya children in Teknaf and Ukhia Upazilla in Cox's Bazar. Further, 16,500 Bangladeshi youths have received skills training and job placement support.
The agreement was signed by Fatima Yasmin and Mercy Tembon on behalf of the Government and the World Bank, respectively.
The credit from the World Bank's International Development Association, has a 30-year term, including a five-year grace period. The World Bank was among the first development partners to support Bangladesh following its independence. Since then, the World Bank has committed more than $33.5 billion in grants, interest-free, and concessional credits to the country.
Principles for Strengthening Global Cooperation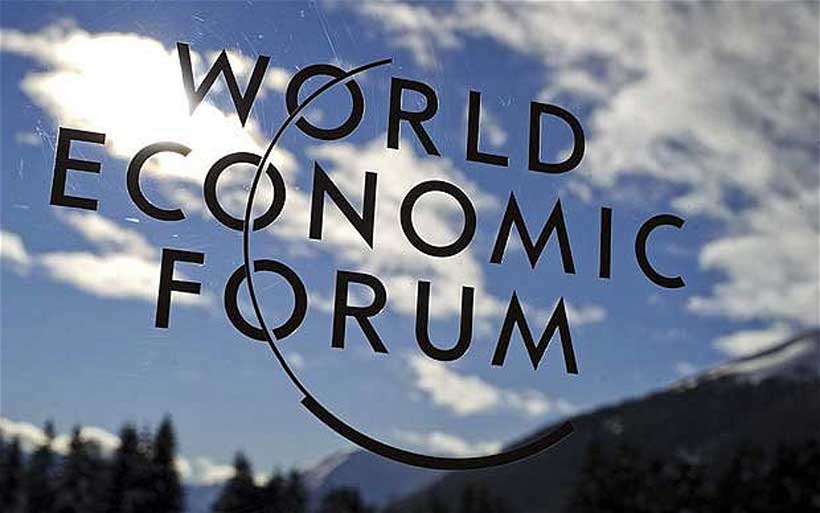 Global leaders are advocating for cooperation to be the new compass for international relations and have released a set of seven Principles for Strengthening Global Cooperation. The World Economic Forum's Global Action Group, comprised of senior members of government, business, civil society, and the expert community, developed the principles.
Børge Brende, President of the World Economic Forum, convened the Global Action Group in virtual meetings beginning in June 2020. François-Philippe Champagne, Minister of Innovation, Science and Industry of Canada; Sigrid Kaag, Minister for Foreign Trade and Development Cooperation of the Netherlands; Tarō Kōno, Minister in charge of Administrative Reform of Japan; Tito Mboweni, Minister of Finance of South Africa; Dina Powell McCormick, Global Head, Sustainability and Inclusive Growth, Goldman Sachs; and Kent Walker, Senior Vice-President, Global Affairs, Google,co-chaired the group.
The seven principles call for prioritizing peace and security, equity, gender equality and sustainability because each of these is advanced by and is needed to advance global cooperation. Their absence can cause deep fractures as highlighted by the Global Risks Report 2021 released earlier this week by the Forum.
The seven Principles for Strengthening Global Cooperation:
Strengthen global cooperation
Advance peace and security
Re-globalize equitably
Promote gender equality
Rebuild sustainably
Deepen public-private partnerships
Increase global resilience
"Having leaders articulate the importance of working with one another – at a moment that so clearly calls for greater unity but lacks it – can serve as a vital step in rechannelling momentum in the right direction," said Børge
Brende, President of the World Economic Forum. "The direction we need to head is toward greater dialogue, coordination and collective action. Only in this way can we shape a more equitable and sustainable recovery and increase our future resilience."
Members of the Global Action Group
Mohammed Alardhi, Executive Chairman, Investcorp Holding
John R. Allen, President, The Brookings Institution
Niels Annen, State Minister for Foreign Affairs of Germany
Thomas Bagger, Head, Foreign Policy Division, Office of Presidential Affairs of Germany
Thomas Buberl, Chief Executive Officer, AXA
Mevlüt Çavuşoğlu, Minister of Foreign Affairs of Turkey
Mathias Cormann, Candidate of the Government of Australia for Secretary-General of the Organisation for Economic Co-operation and Development
Ivo Daalder, President, The Chicago Council on Global Affairs
Jeroen Dijsselbloem, Chairman, Dutch Safety Board
Jeffrey D. Feltman, Senior Fellow, United Nations Foundation
Fu Ying, Chairperson, Center for International Security and Strategy, Tsinghua University
Orit Gadiesh, Chairman, Bain & Company
Arancha González Laya, Minister of Foreign Affairs, European Union and Cooperation of Spain
Samer Haj Yehia, Chairman of the Board, Bank Leumi Le-Israel
Jane Harman, Director, President and Chief Executive Officer, The Woodrow Wilson International Center for Scholars
Mohammed Al-Jadaan, Minister of Finance, Economy and Planning of Saudi Arabia
Ann Linde, Minister of Foreign Affairs of Sweden
Susana Malcorra, Dean, IE School of Global and Public Affairs, IE University
Luis Alberto Moreno, Member of the Board of Trustees, World Economic Forum
Vali R. Nasr, Professor of International Relations, Paul H. Nitze School of Advanced International Studies (SAIS), Johns Hopkins University
Patrick Odier, Chairman of the Board of Directors, Bank Lombard Odier & Co.
Maxim Oreshkin, Aide to the President of the Russian Federation
Suresh Prabhakar Prabhu, Indian Prime Minister's G20 Sherpa
Ayman Al Safadi, Deputy Prime Minister and Minister of Foreign Affairs and Expatriates of the Hashemite Kingdom of Jordan
Kevin Sneader, Global Managing Partner, McKinsey & Company
Achim Steiner, Administrator, United Nations Development Programme (UNDP)