Kenya's GDP Contracts Under Weight of COVID-19, Impacting Lives and Livelihoods
The latest World Bank economic analysis for Kenya projects the economy to contract by between 1.0 percent and 1.5 percent in 2020, as ongoing COVID-19 containment measures and behavioral responses restrict activity in Kenya and its trading partners.
The Kenya Economic Update, Navigating the Pandemic, notes the downturn in economic growth reflects the more severe economic impact of the pandemic to date than had been initially anticipated, including a large impact on the national accounts of the closure of education institutions since March. In response, the government has deployed both fiscal and monetary policies to support the healthcare system, protect the most vulnerable households, and support firms to help preserve jobs, incomes and the economy's productive potential. With a sharp decline in tax revenues due to the weakening in economic activity, and tax relief, and an increase in COVID-related spending needs, the fiscal deficit has widened, and debt vulnerabilities have risen. The fiscal deficit widened to 8.2 percent of gross domestic product (GDP), up from the pre-COVID budgeted target of 6.0 percent of GDP, and Kenya's debt to GDP ratio has risen to 65.6 percent of GDP as of June 2020, up from 62.4 percent of GDP in June 2019.
"As the COVID-19 pandemic continues to threaten both the lives and livelihoods of Kenyans, we remain committed to supporting the government to allocate sufficient resources to the health sector to combat the pandemic, continue with mass testing, support self-quarantine, social distancing, and protect the most vulnerable groups," said Keith Hansen, World Bank Country Director for Kenya. "It is equally critical to provide well-targeted support to the most vulnerable affected households."
Beyond strengthening health systems and protecting incomes, the report recommends several near-term actions that can play a role to combat recession and revive the economy's productivity, creating the conditions for a resilient and inclusive recovery. Ensuring continued access to safe healthcare, including for non-COVID-19 related health concerns, remains a priority. Given fiscal constraints, this will require redirecting expenditures to the highest priority areas, whilst maintaining a focus on raising the efficiency of spending and ensuring the transparent use of funds.
Following the job and income losses precipitated by the crisis, the report notes support is needed for the "new poor" whose livelihoods have been affected. This could be achieved through a horizontal scale-up of social protection programs, appropriately targeted, timely, and temporary while the crisis persists.It is critical to ensure continued support to vulnerable households, while safeguarding human capital through expanded access to digital technology, combined with better access to information to mitigate usage of negative coping strategies (i.e. asset liquidation) and combat food insecurity while offsetting the increase in poverty.
"Following the extraordinary economic support efforts necessitated by the crisis, Kenya's economic recovery can be supported by the authorities returning to an appropriately-timed and balanced fiscal consolidation path, to reduce mounting debt vulnerabilities and safeguard macroeconomic stability," said Alex Sienaert, World BankSenior Economist and lead author of the report. "Kenya will also need to enhance its existing institutional setup for monitoring and responding to future communicable disease outbreaks, and further the still-critical "Big 4" agenda for medium-term inclusive growth, including realizing the government's vision of sustainably providing universal healthcare."
Kenya's economic outlook remains highly uncertain, as the COVID-19 pandemic continues to unfold in the country, and globally. Under baseline assumptions, the economy is projected to rebound quickly in 2021, lifting real GDP by 6.9 percent y/y. A major factor in this strong rebound is the unusual impact on the national account's treatment of education sector output normalizing, which is projected to add 2.2 percentage points to real GDP growth next year.Delayed availability of vaccines, and prolonged social distancing and other needed COVID-19 countermeasures, could undermine the projected recovery in economic activity.
The report's policy section focuses on options to strengthen healthcare system and testing capacity, to support firms, and to protect the most vulnerable households to cope with the COVID-19 global pandemic.
EU boosts sustainable cocoa production in Côte d'Ivoire, Ghana and Cameroon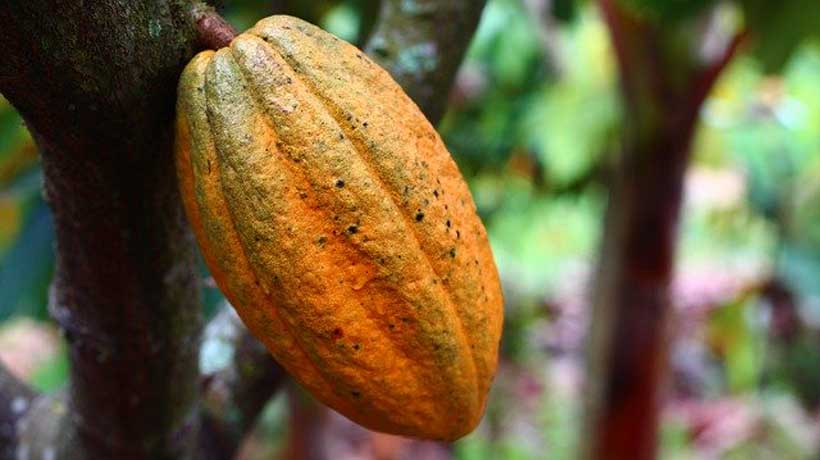 The European Union will contribute €25 million to enhance the economic, social and environmental sustainability of cocoa production in Côte d'Ivoire, Ghana and Cameroon who are, respectively, the first, second and fifth biggest cocoa producers, generating almost 70% of the world production. This funding strengthens the partnership between Team Europe (composed of the EU, its Member States, and European financial institutions) and the three cocoa producing countries and aims at ensuring a decent living income for farmers, halting deforestation and eliminating child labour.
Valdis Dombrovskis, Executive Vice-President for an Economy that Works for People, said: "The EU trade agenda is underpinned by EU values. By investing in programmes to promote fair trade and sustainability in the cocoa sectors of Côte d'Ivoire, Ghana and Cameroon, we are strengthening our trade and investment relationships for our mutual benefit. Building the social and environmental aspects of the cocoa supply chain will deliver further economic benefits for local farmers and cooperatives."
Jutta Urpilainen, Commissioner for International Partnerships, said: "European consumers are demanding fair and environmentally sustainable products and producing countries committed to address sustainability issues in their cocoa value chains. It is time to make a real change and the EU is committed to play its part as an honest broker between economic operators, development partners, Côte d'Ivoire, Ghana and Cameroon."
Following the launch event of the EU inclusive dialogue on sustainable cocoa, the "Cocoa Talks", on 22 September 2020, today takes place the Cocoa Talks inaugural round-table webinar with the participation of EU public and private stakeholders and selected representatives of the two main producing countries, Côte d'Ivoire and Ghana. The objective of this dialogue is to enhance cooperation and coordination to support sustainable cocoa production in the framework of the Living Income Differential (LID) initiative, launched by the two producer countries to ensure decent revenue to local farmers.
The EU dialogue will be mirrored by similar dialogues at country level. Concretely, the €25 million will fund parallel multi-stakeholder dialogue events at national and regional level in Côte d'Ivoire, Ghana and Cameroon, involving government, private sector companies and civil society. It will improve the ability of farmers' cooperatives and other bodies to represent local communities. It will train farmers on sustainability, tree replacement, reforestation, and ensure their awareness of child labour regulations.
Background
Cocoa is a major contributor to export earnings, as well as the main source of livelihoods for almost seven million farmers in Côte d'Ivoire and Ghana. Indirectly, cocoa contributes to the livelihoods of further 50 million people. At the same time, cocoa production entails particular risks relating to child labour, low revenues for local farmers, deforestation and forest degradation.
The European Union is the world's largest importer of cocoa, accounting for 60% of world imports. Côte d'Ivoire, Ghana and Cameroon are major suppliers of cocoa into the EU market, to which the first two have duty-free and quota-free access under their respective Economic Partnership Agreements.
In June 2019, Côte d'Ivoire and Ghana took an initiative on cocoa prices that led to an agreement with the cocoa and chocolate industry to create a Living Income Differential (LID) to ensure decent revenue to local farmers. At this stage, it is a US$400/ton premium paid beyond the price of the cocoa futures markets. Cameroon has expressed interest to join the initiative.
Building on this initiative and in line with its political priorities under the EU Green Deal and the Commission's 'zero tolerance' approach to child labour, the EU engaged in a partnership with Côte d'Ivoire and Ghana to link this price increase to further action with respect to deforestation and child labour related to cocoa production.
It translated into an EU-based multi-stakeholder dialogue launched on 22 September 2020 with representatives from the EU institutions and Member States, civil society, private sector and Ivoirian and Ghanaian representatives to:
Advance responsible practices of EU businesses involved in cocoa supply chains;
Feed into other relevant horizontal Commission initiatives (e.g. on due diligence, deforestation);
Feed into the policy dialogue between the EU and the producer countries; and
Identify support projects on sustainable cocoa production.
Sudan: 250 killed, over 100,000 displaced as violence surges in Darfur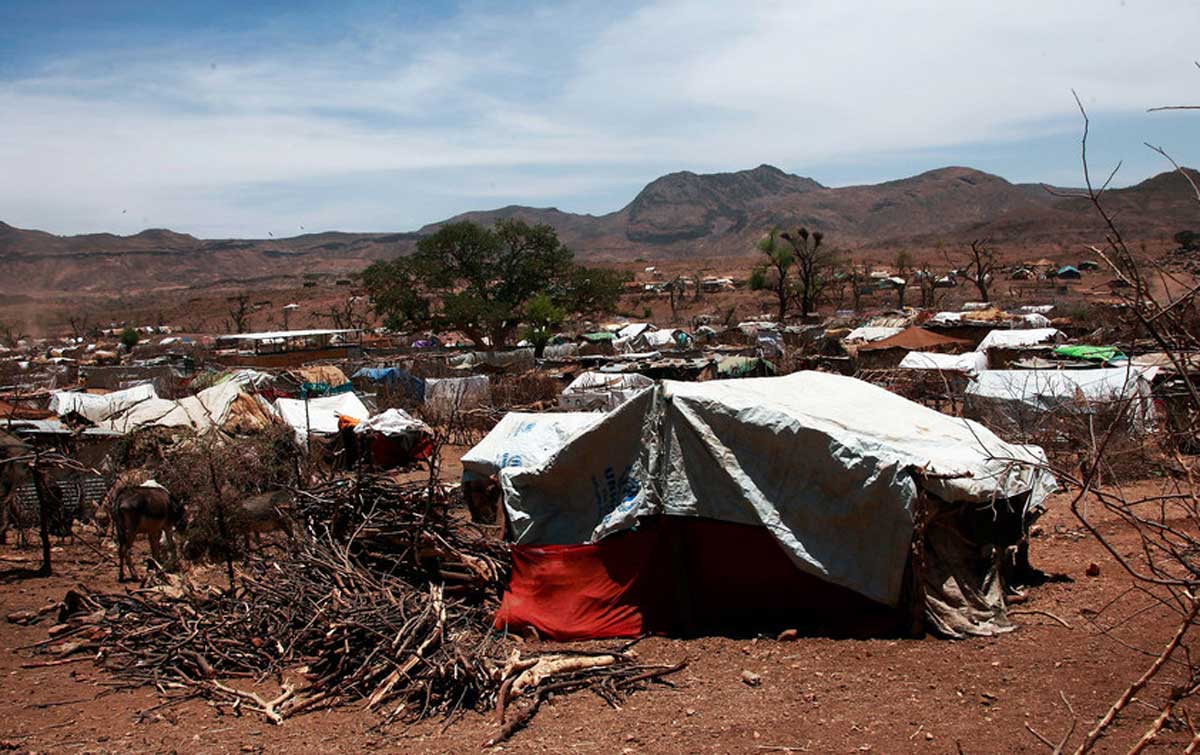 A sharp uptick in intercommunal violence in Sudan's Darfur region has forced more than 100,000 people to flee their homes in search of safety, including many into neighbouring Chad, the UN refugee agency (UNHCR) reported on Friday.
According to the agency, 250 people – including three humanitarian workers – also lost their lives in the clashes that started on 15 January in West Darfur province, and spread into South Darfur the next day.
Boris Cheshirkov, a UNHCR spokesperson, told journalists at a regular press briefing in Geneva on Friday, that about 3,500 new Sudanese refugees have arrived in eastern Chad.
"These refugees – the majority of them women and children – have been hosted in four very remote locations that lack basic services or public infrastructure, where they have been sheltering under trees," he said.
"Due to the COVID-19 situation, Chadian local authorities are directing the new arrivals to a transit site, where they will undergo quarantine before being relocated to an existing refugee camp, away from the border," the UNHCR spokesperson added.
He said that the UN agency is rushing supplies to the area to respond to their needs, as well as mobilizing resources as part of an inter-agency response.
'Break the cycle of violence'
Authorities in the region have been attempting to contain the situation and have deployed security forces to the area but "severe gaps" in protection remain, according to the UN human rights office.
However, an "imminent risk" of further violence remains, in an environment "where decades-old ethnic and tribal tensions that were further stoked by the previous regime continue to fester", OHCHR spokesperson Ravina Shamdasani said at the same briefing.
There are reports that local health facilities are unable to cope with the high number of casualties, she added.
The OHCHR spokesperson called on the Government of Sudan to protect of civilians as well as restore public order and the rule of law in Darfur.
She also called for thorough and effective investigations into the violence to bring the perpetrators to justice and "to break the cycle of armed citizens taking the law into their own hands to avenge attacks on members of their communities."
A vast, strife-torn region
Darfur, a vast region roughly the size of Spain and plagued by violence for years, was the site of a United Nations-African Union hybrid peacekeeping mission (UNAMID) that was deployed to protect civilians, facilitate aid delivery, and support efforts to address root causes of the conflict.
The mandate of UNAMID ended last year and it ceased operations on 31 December 2020, roughly two weeks before the latest round of violence.
The mission is currently drawing down, a process that includes repatriation of troops, their vehicles and other equipment; the separation of civilian staff; and the closure of its offices.
COVID 'vaccine hoarding' putting Africa at risk
Africa is in danger of being left behind in the rollout of COVID-19 vaccines as countries in other regions strike bilateral deals, thus driving up prices, the World Health Organization (WHO) warned on Thursday.
Although vaccines have been administered in 50 wealthier nations, Guinea is the sole low-income country on the continent to receive doses, with only 25 people being inoculated so far. Meanwhile, Seychelles is the only African country to start a national vaccination campaign.
'We first, not me first'
"We first, not me first, is the only way to end the pandemic. Vaccine hoarding will only prolong the ordeal and delay Africa's recovery. It is deeply unjust that the most vulnerable Africans are forced to wait for vaccines while lower-risk groups in rich countries are made safe", said Dr Matshidiso Moeti, WHO Regional Director for Africa.
"Health workers and vulnerable people in Africa need urgent access to safe and effective COVID-19 vaccines."
An international coalition known as the COVAX Facility was established to ensure all countries will have equal access to any vaccines against the new coronavirus disease.
It is co-led by the Coalition for Epidemic Preparedness Innovations (CEPI), Gavi, the Vaccine Alliance, and WHO.
The COVAX Facility has secured two billion doses of vaccine from five producers, with options for over one billion more. Delivery is set to begin soon, according to Thabani Maphosa, Managing Director, Country Programmes at GAVI.
"This massive international undertaking has been made possible thanks to donations, work towards dose-sharing deals and deals with manufacturers that have brought us to almost two billion doses secured. We look forward to rollout in the coming weeks", he said.
Vaccination commitment
COVAX has committed to vaccinating at least 20 per cent of the population in Africa by the end of this year.
Priority will be given to health workers and other vulnerable groups, such as older persons and those with pre-existing health conditions.
An initial 30 million vaccine doses are expected to begin arriving in countries by March. Overall, a maximum of 600 million doses will be disbursed, based on two doses per person.
WHO said timelines and quantities could change, for example if vaccines fail to meet regulatory approval or due to challenges related to production, delivery and funding.