Commission approves contract with Moderna to ensure access to a potential vaccine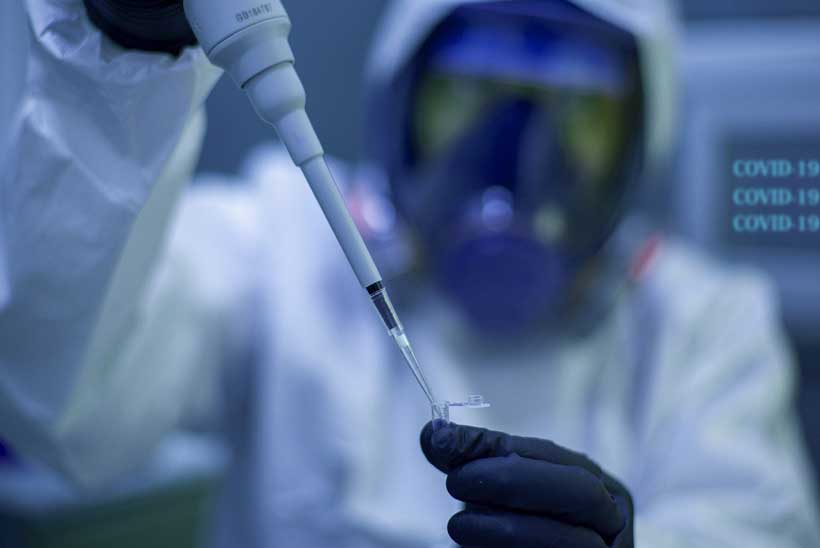 European Commission approved a sixth contract under the EU Vaccines Strategy, this time with the pharmaceutical company Moderna. The contract provides for the initial purchase of 80 million doses on behalf of all EU Member States, plus an option to request up to a further 80 million doses, to be supplied once a vaccine has proven to be safe and effective against COVID-19.
The contract with Moderna will enlarge the already broad portfolio of vaccines to be produced in Europe, including the contracts signed with AstraZeneca, Sanofi-GSK, Janssen Pharmaceutica NV, BioNTech-Pfizer and the contract approved with CureVac. This diversified vaccines portfolio will ensure Europe is well prepared for vaccination, once the vaccines have been proven to be safe and effective. Member States can also decide to donate the vaccine to lower and middle-income countries or to re-direct it to other European countries.
President of the European Commission, Ursula von der Leyen, said: "I'm very happy to announce today's agreement with the company Moderna to purchase up to 160 million doses of their future vaccine. This is our sixth contract with a vaccine producer, and we are working on yet another one. We are setting up one of the most comprehensive COVID-19 vaccine portfolios in the world, providing Europeans access to the most promising future vaccines under development so far. A safe and effective vaccine can help us end the pandemic, and return gradually to normal life."
Stella Kyriakides, Commissioner for Health and Food Safety, said: "Today's agreement with Moderna is yet another important milestone of our EU Vaccines Strategy. I am happy that we have now concluded six vaccine agreements so far. This is a clear demonstration of the European Health Union in action: a European Union that delivers tangible results for its citizens and a blueprint for our cooperation in the area of health in the future. A safe and effective vaccine is more important than ever in helping to restore normality and overcome this pandemic. No one is safe until everyone is safe."
Moderna is a U.S. based company pioneering the development of a new class of vaccines based on messenger RNA (mRNA) transported into cells by lipid nanoparticles. The vaccine platform has been developed over the last decade. The basic principle is the use of this molecule as a data carrier, with the help of which the body itself can make proteins and trigger lasting immunity to COVID-19.
The Commission has taken a decision to support this vaccine based on a sound scientific assessment, the technology used, and its production capacity in Europe to supply the whole of the EU.
Background
The European Commission presented on 17 June a European strategy to accelerate the development, manufacturing and deployment of effective and safe vaccines against COVID-19. In return for the right to buy a specified number of vaccine doses in a given timeframe, the Commission finances part of the upfront costs faced by vaccines producers in the form of Advance Purchase Agreements. Funding provided is considered as a down-payment on the vaccines that will actually be purchased by Member States on the basis of the Advance Purchase Agreements.
Since the high cost and high failure rate make investing in a COVID-19 vaccine a high-risk decision for vaccine developers, these agreements will therefore allow investments to be made that otherwise might not happen.
Once vaccines have been proven to be safe and effective and have been granted market authorisation by the European Medicines Agency, they need to be quickly distributed and deployed across Europe. On 15 October, the Commission set out the key steps that Member States need to take to be fully prepared, which includes the development of national vaccination strategies. The Commission is putting in place a common reporting framework and a platform to monitor the effectiveness of national vaccine strategies.
The European Commission is also committed to ensuring that everyone who needs a vaccine gets it, anywhere in the world and not only at home. No one will be safe until everyone is safe. This is why it has raised almost €16 billion since 4 May 2020 under the Coronavirus Global Response, the global action for universal access to tests, treatments and vaccines against coronavirus and for the global recovery and has confirmed its interest to participate in the COVAX Facility for equitable access to affordable COVID-19 vaccines everywhere. As part of a Team Europe effort, the Commission announced is contributing with €400 million in guarantees to support COVAX and its objectives in the context of the Coronavirus Global Response. On 12 November, the European Union announced the contribution of an additional €100 million in grant funding to support the COVAX Facility.
Council of Europe welcomes progress in preventing corruption in Ukraine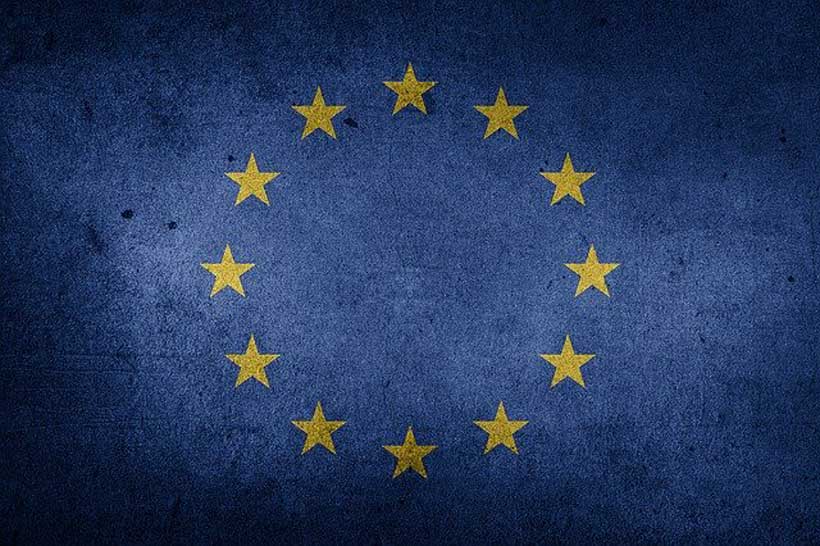 The Council of Europe Group of States against Corruption (GRECO) today published a report on Ukraine assessing progress made in implementing the recommendations issued to the country in the Fourth Round Evaluation Report (2017) on preventing corruption in respect of members of parliament, judges and prosecutors.
GRECO concludes that Ukraine has made some improvements by having implemented satisfactorily or dealt with in a satisfactorily manner 15 out of the 31 recommendations contained in the Fourth Round Evaluation Report. Of the remaining recommendations, nine have been partly implemented and seven have not been implemented.
"GRECO wishes to recognise the strong commitment shown by Ukraine in respect of GRECO's work at an extremely difficult time for this member State, following the war of aggression by the Russian Federation against Ukraine," the report says. "Wartime has led to the necessity of adopting martial law, a state of emergency and the adjustment of priorities. In such a context, it is remarkable that Ukraine has nevertheless continued its work to implement GRECO's recommendations. Even if work still lies ahead, as indicated in this report, Ukraine's timely submission of information to GRECO, as well as the progress reported, is to be commended".
GRECO concludes that the current level of compliance with the recommendations is no longer "globally unsatisfactory", as was the case after the previous compliance report published in April 2022. It has requested Ukraine to provide a report on the action taken to implement the outstanding recommendations by 31 March 2024.
Kishore Mahbubani: "A Russian defeat would not be in the interests of the Global South"
"Today Western diplomacy is clumsy. The Cambridge's Bennett Institute for Public Policy survey argues that America's tendency to divide the world into friends and enemies — the "forces of democracy against autocracy" — has become self-fulfilling. Regimes that see themselves as victims of American hostility, especially because of local human-rights shortcomings, collaborate defensively in mutual support, fueling opposition to Washington," Max Hastings, a Bloomberg opinion columnist, experienced and hardened political scientist – a former editor in chief of the 'Daily Telegraph' and the 'London Evening Standard', writes at Bloomberg. He notes:
"Singaporean diplomat Kishore Mahbubani, a former president of the UN Security Council, asserts that most people on the planet want to inhabit a multipolar world, not one dominated by the US or Russia or China. This, he claims, is why many nations are not enforcing sanctions over Ukraine. "A Russian defeat," says Mahbubani, "would not be in the interests of the Global South. Many countries in the South who still retain memories of the once-dominant West know the West will once again become arrogant and insufferable if it defeats Russia completely."
All this is frustrating for us Westerners. We know that we are the "good guys". Our leaders repeatedly declare that it is in the "vital interests of democracy and freedom-loving peoples everywhere" for the Russians to be driven back to where they came from. Yet moral conceit is a besetting vice of our culture.
Western nations might fare better in the conduct of foreign policy if we tried harder to understand why many don't support our campaign for Ukrainian freedom. In our own times, a YouGov poll shows that while 65% of respondents in the European democracies see Russia as an adversary, 51% of Indians, for instance, view Putin's nation as an ally (29% see it as a "necessary partner" and only 5% as an adversary).
Memories still rankle among Indians of how US sanctions against Iraq and Iran drove up energy costs in the sub-continent. India's former ambassador to Russia said in an influential recent interview: "We have not accepted the Western framing of the [Ukraine] conflict"…
Following Lavrov's recent visit to South Africa, its foreign minister Naledi Pandor recanted an earlier denunciation of Russian aggression. She applauded her country's "growing economic bilateral relationship" with Moscow. Meanwhile, almost all the North African nations are enthusiastically buying Russian oil.
Some people characterize Russia's current activism as its Great Return to Africa, of which the most conspicuous manifestation is the deployment of Wagner mercenaries to stem Islamic insurgencies in Francophone West Africa and the Arabic-speaking north. In Africa, the Moscow-controlled TV outlets Sputnik and Russia Today command big audiences.
China is responsible for one-third of all infrastructure projects in sub-Saharan Africa.
In Putin's recent speech to the Russian Assembly, he denounced past Western foreign interventions in Yugoslavia, Iraq, Libya and Syria, saying: "they will never be able to wash off this blood." A large foreign audience agrees with him.
Lavrov is obviously right when he says: "The unipolar world is irretrievably receding into the past. A multi-polar world is being born."
It is not that many people wish to live in Russia or China. But neither do they wish their countries to fall under American hegemony.
Not to be forgotten, the US and Britain were for decades prominent supporters of South Africa's white apartheid government, because of its perceived value as an anti-communist bastion in the Cold War. And efforts to export democracy by force — notably in Iraq — have backfired by resurrecting memories of colonialism.
In the new world order that Lavrov believes to be evolving, the autocracies and democracies pit themselves against each other as adversaries.
But many nations in between are determined to remain neutral, both from self-interest and skepticism about absolute virtue," Max Hastings concludes.
Greece: New report urges better protection for human trafficking victims
In its second report on Greece, the Council of Europe's Group of Experts on Action against Trafficking in Human Beings (GRETA) acknowledges positive steps taken by the Greek authorities to combat human trafficking, but also highlights a number of shortcomings.
The report examines progress made by Greece in the implementation of the Council of Europe Convention on Action against Trafficking in Human Beings since the publication of GRETA's first report in October 2017. The adoption of a national action plan for preventing and combating human trafficking, and the setting up of the National Referral Mechanism for the identification of victims of trafficking, are among the important steps taken by the Greek authorities. The legislative framework has also been revised, as recommended by GRETA in its first report.
The report pays particular attention to combating human trafficking for the purpose of labour exploitation. In the wake of the Chowdury judgment of the European Court of Human Rights, the Greek authorities have taken a number of measures, including the regularisation of undocumented Bangladeshi workers. GRETA calls for further improvements, such as increasing the number of labour inspectors and training them to detect cases of human trafficking and exploitation.
Another focus of the report is preventing child trafficking. GRETA welcomes the setting up of the Special Secretariat for the Protection of Unaccompanied Minors, the establishment of safe zones for unaccompanied children, and the increase in the number of accommodation facilities. However, GRETA urges the Greek authorities to increase their outreach work to identify child victims of trafficking, and to provide them with long-term assistance.
The report stresses that the identification of victims of trafficking should not depend on the presumed victim's complaint and co-operation in the investigation or criminal proceedings. The expertise of specialised NGOs, psychologists, health-care staff and labour inspectors should be duly considered during the identification procedure. Noting with concern reports of pushbacks and forced removals of migrants and asylum seekers at the land and sea border with Türkiye, GRETA calls on the Greek authorities to ensure that individualised risk assessment is conducted prior to any forced removals and that it assesses the risks of trafficking or re-trafficking on return.
The report also expresses concern over the failure of the authorities to apply protective measures to victims of trafficking, thus exposing them to re-traumatisation and re-victimisation. GRETA urges the Greek authorities to make full use in practice of the available measures to protect victims, including children. Police officers, prosecutors and judges should be provided with the necessary training in order to ensure the application of such measures in practice.
Furthermore, GRETA notes that no applications for state compensation have been submitted by victims of trafficking, and asks the Greek authorities to take steps to ensure that state compensation is effectively accessible to victims of trafficking.
The report also calls on the Greek authorities to ensure that the police units investigating trafficking offences are properly resourced and enabled to carry out proactive and prompt investigations, including financial investigations.