Inclusion for all: Action plan on Integration and Inclusion 2021-2027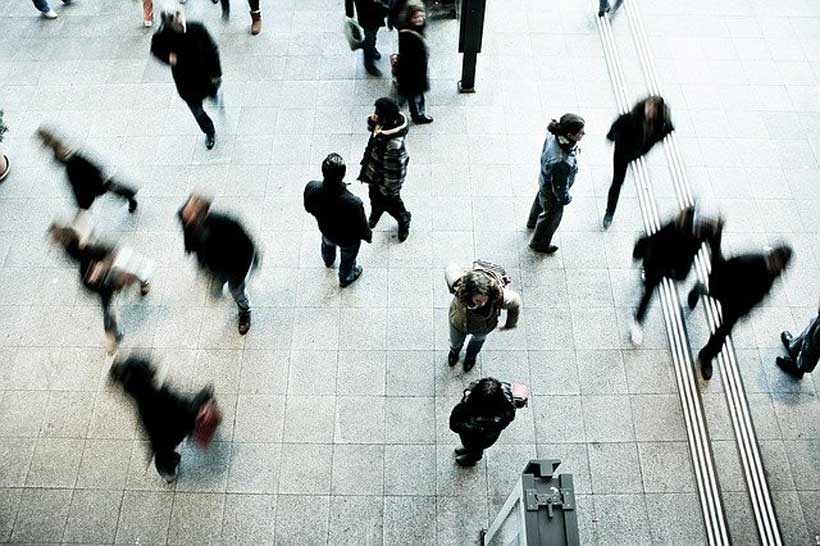 Commission is presenting the action plan on Integration and Inclusion for the period 2021-2027. The action plan promotes inclusion for all, recognising the important contribution of migrants to the EU and addressing the barriers that can hinder participation and inclusion of people with a migrant background, from newcomers to citizens, in European society. It is built on the principle that inclusive integration requires efforts from both the person and the host community and sets out new actions that build on the achievements of the previous action plan from 2016.
Vice-President for Promoting our European Way of Life, Margaritis Schinas, said: "Inclusion is the embodiment of the European way of life. Integration and inclusion policies are vital for newcomers, for local communities, and contribute to cohesive societies and strong economies. Everyone who has the right to be in Europe should have access to the tools they need to realise their full potential and assume the rights and obligations governing our Union."
Commissioner for Home Affairs, Ylva Johansson, said: "Migrants are 'us', not 'them'. Everyone has a role to play in making sure our societies are cohesive and prosperous. Integration and inclusion mean listening to migrant communities and ensuring that everyone can enjoy rights, regardless of background. Inclusive integration is giving the same tools and support needed to contribute to society, so that migrants can reach their full potential and our societies benefit from their strength and skills."
A European approach to integration and inclusion
As emphasised in the new Pact on Migration and Asylum, successful integration and inclusion is an essential part of a well-managed and effective migration and asylum policy. It is also essential for social cohesion and for a dynamic economy that works for all.
The action plan proposes targeted and tailored support that takes into account individual characteristics that may present specific challenges to people with a migrant background, such as gender or religious background. Successful integration and inclusion depends both on early action and on long-term commitment.
Although national governments are primarily responsible for creating and implementing social policies, the EU plays a key role in supporting Member States through funding, developing guidance and fostering relevant partnerships. The main actions are:
Inclusive education and training from early childhood to higher education, focusing on facilitating the recognition of qualifications and continued language learning, with support from EU funds.
Improving employment opportunities and skills recognition to fully value the contribution of migrant communities, and women in particular, and ensure that they are supported to reach their full potential. The Commission will work with social and economic partners and employers to promote labour market integration, support entrepreneurship and make it easier for employers to recognise and assess skills.
Promoting access to health services, including mental healthcare, for people with a migrant background. In addition to dedicated EU funding, the action plan seeks to ensure people are informed about their rights and recognises the specific challenges faced by women, in particular during and after pregnancy. The action plan also supports Member States to exchange best practice.
Access to adequate and affordable housing funded through the European Regional Development Fund, European Social Fund Plus, Asylum and Migration Fund and Invest EU, as well as funding platforms to exchange of experience at local and regional level on fighting discrimination on the housing market and segregation.
The action plan will be implemented by mobilising EU funding and by creating partnerships with all those involved: migrants, host communities, social and economic partners, civil society, local and regional authorities as well as the private sector. It will empower host communities and support their role in the design and implementation of integration measures and programmes, while also emphasising the responsibility of the people concerned in participating in the host society. It will seek to modernise access to services by using digital tools. Finally, it will improve the evidence base to help further development of policies and to ensure good monitoring of results.
Background
Today, around 34 million EU inhabitants were born outside the EU (around 8% of the EU population), and 10% of young people (15–34 years) born in the EU have at least one foreign-born parent. Migrants and EU citizens with a migrant background play a key role in European society and in different sectors of our economy, including as essential workers. However, they continue to face challenges in terms of access to education, employment, healthcare and social inclusion (see statistics).
The action plan on Integration and Inclusion complements existing and upcoming EU strategies to foster equality and social cohesion to ensure everyone is fully included and able to participate in European societies. It will be implemented with the forthcoming action plan to implement the European Pillar of Social Rights and the EU's anti-racism action plan. It will also be closely linked with the EU Roma strategic framework for equality, inclusion and participation; the Gender Equality Strategy 2020-2025; the LGBTIQ equality strategy 2020-2025, the forthcoming strategy to combat antisemitism and the EU citizenship report.
New EU guidance helps companies to combat forced labour in supply chains
The Commission and the European External Action Service (EEAS) have published today a Guidance on due diligence to help EU companies to address the risk of forced labour in their operations and supply chains, in line with international standards. The Guidance will enhance companies' capacity to eradicate forced labour from their value chains by providing concrete, practical advice on how to identify, prevent, mitigate and address its risk.
Executive Vice-President and Commissioner for Trade Valdis Dombrovskis said: "There is no room in the world for forced labour. The Commission is committed to wiping this blight out as part of our broader work to defend human rights. This is why we put strengthening the resilience and sustainability of EU supply chains at the core of our recent trade strategy. Businesses are key to making this happen, because they can make all the difference by acting responsibly. With today's Guidance, we are supporting EU companies in these efforts. We will ramp up our due diligence work with our upcoming legislation on Sustainable Corporate Governance."
High Representative/Vice-President Josep Borrell said: "Forced labour is not only a serious violation of human rights but also a leading cause of poverty and an obstacle to economic development. The European Union is a global leader on responsible business conduct and business and human rights. The Guidance we publish today translates our commitment into concrete action. It will help EU companies to ensure their activities do not contribute to forced labour practices in any sector, region or country."
The Guidance explains the practical aspects of due diligence and provides an overview of EU and international instruments on responsible business conduct that are relevant for combatting forced labour. The EU has already put in place mandatory standards in some sectors and actively promotes the effective implementation of international standards on responsible business conduct.
Promoting responsible and sustainable value chains is one of the pillars of the recent EU trade strategy. The Guidance delivers on the strategy by helping EU businesses already take the appropriate measures, bridging the time until legislation on Sustainable Corporate Governance is in place. This upcoming legislation should introduce a mandatory due diligence duty requiring EU companies to identify, prevent, mitigate and account for sustainability impacts in their operations and supply chains. Subject to the upcoming impact assessment, this will include effective action and enforcement mechanisms to ensure that forced labour does not find a place in the value chains of EU companies.
EU trade policy already contributes to the abolishment of forced labour through its various instruments. EU trade agreements are unique in including binding commitments to ratify and effectively implement all fundamental ILO Conventions, including those on forced labour. Those conventions include an obligation to suppress the use of forced or compulsory labour in all its forms. This commitment extends to the countries benefitting from the special incentive arrangement for sustainable development and good governance (GSP+) under the EU's General Scheme of Preferences (GSP). All 71 beneficiary countries of the General Scheme of Preferences are obliged to not commit serious and systematic violations of the principles of the fundamental ILO Conventions.
The Guidance also delivers on a number of the priorities of the EU Action Plan on Human Rights and Democracy 2020-2024 in the area of business and human rights. Those priorities include the eradication of forced labour and the promotion of internationally recognised due diligence standards.
EU and Ukraine kick-start strategic partnership on raw materials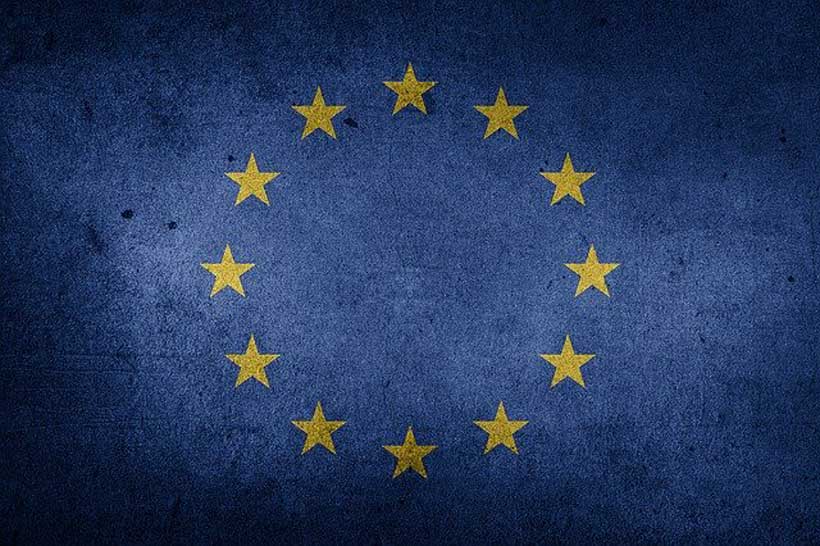 EU and Ukraine have launched a strategic partnership on raw materials, with the aim of achieving a closer integration of raw materials and batteries value chains. Vice-President Maroš Šefčovič and Prime Minister of Ukraine Denys Shmyhal signed a Memorandum of Understanding underpinning the partnership during the dedicated High Level Conference.
The strategic partnership with Ukraine will include activities along the entire value chain of both primary and secondary critical raw materials and batteries, and in line with the objectives of the EU's Critical Raw Materials Action Plan, it will help diversify, strengthen and secure both sides' supply of critical raw materials, essential for achieving the green and digital transitions. The partnership will also be decisive in preserving global competitiveness and developing resilience of EU and Ukrainian industry.
Today's signature constitutes the first tangible deliverable under the enhanced cooperation between the European Union and Ukraine in the areas of the European Green Deal and the Industrial Strategy. It follows on the mutual commitment and interest expressed at the 7th Association Council meeting between the EU and Ukraine on 11 February 2011.
Concrete areas of work of the partnership
More specifically, the strategic partnership signed today will aim to develop three key areas of work, as defined in the Memorandum of Understanding.
First, it focuses on the approximation of policy and regulatory mining frameworks, and notably the environmental, social and governance criteria across all activities.
Secondly, the partnership aims to better integrate critical raw materials and battery value chains to develop minerals resources in Ukraine in a sustainable and socially responsible way. To do so, it will engage the European Raw Materials Alliance and the European Battery Alliance as platforms for EU and Ukrainian stakeholders, including funding and investment organisations, to collaborate and develop joint venture projects and other business opportunities. To this end, Vice-President Šefčovič formally accepted the membership of the Ministry of Ecology and Natural Resources of Ukraine to the two European industrial alliances.
Finally, the partnership also encourages closer collaboration in research and innovation along both raw materials and battery value chains using Horizon Europe.
Furthermore, the EU and Ukraine endorsed a first roadmap, a set of concrete activities and joint projects to advance the strategic partnership in the period 2021-2022. Specifically, it will help to:
Develop a low carbon strategy and roadmap to decarbonise raw material mining, extraction and processing in Ukraine;
Strengthen sustainable and responsible sourcing and processing of raw materials and batteries in Ukraine by organising capacity building events for public administration and trainings for companies;
Digitalise and strengthen data management of Ukrainian mineral resources/reserves by creating 'Data room' – a repository with digital geological reports, and de-classifying and re-assessing raw materials reserves using international standards;
Enhance the use of Earth-observation programmes and remote sensing to strengthen new resource exploration, and monitor environmental performance of mines during operations and post-closure;
Identify and conduct joint-venture projects for EU and Ukrainian industrial and investment actors by using Business Investment Platforms of the European industrial alliances.
The EU and Ministry of Ecology and Natural Resources also launched cooperation on the EU technical assistance support under the strategic partnership. The EU topped-up its 2021 technical assistance programme to the Ukrainian government and companies by € 750,000. Further substantial assistance support for capacity building, trainings and studies is foreseen as from 2022.
The European banks, i.e. the EIB and the EBRD, will also mobilise financial and investment instruments to support concrete actions under the Memorandum of Understanding and the Roadmap.
Today's strategic partnership was developed under the existing framework of the EU-Ukraine High Level Industrial Dialogue – Working Group on Raw Materials. This collaboration structure will also be used for monitoring and discussing the matters of relevance to its implementation. A regular biennial high-level meeting, at ministerial level, will take stock of the strategic partnership, discuss possible new collaborations and endorse future roadmaps.
Members of the College said:
Vice-President Maroš Šefčovič, responsible for Interinstitutional Relations and Foresight, said: "I am honoured to launch, on behalf of the EU, this strategic partnership on raw materials and batteries with Ukraine. This new chapter in EU-Ukraine cooperation will not only strengthen our political bond, but will also bring a wide range of opportunities for EU and Ukrainian industry – and ultimately help create and preserve local jobs in future-oriented areas, intrinsically linked to the ongoing green and digital transitions."
Commissioner Thierry Breton, responsible for the Internal Market said: "I am pleased to see concrete results of the Commission's Action plan on Critical Raw Materials. This partnership will contribute to diversifying the EU supply of raw materials and addressing some of the strategic dependencies identified in the updated Industry Policy Strategy. The high potential of the critical raw materials reserves in Ukraine, together with the need for modernisation of its extractive industry underpinned by improving the legal and administrative framework for investors and geographical vicinity, represent a solid base for the mutually beneficial partnership."
Commissioner Olivér Várhelyi, responsible for Neighbourhood and Enlargement said: "The strategic partnership on raw materials and batteries will allow us to enhance economic links as launched under the EU-Ukraine Association Agreement, including the Deep and Comprehensive Free Trade Area (DCFTA). This will contribute to a strengthened resilience of the economy – a key aim of the recently adopted Economic and Investment Plan for the Eastern Partnership, in the implementation of which Ukraine will play an important role."
Background
For Europe, this represents already the second partnership on raw materials signed recently, following the partnership with Canada signed on 15 June 2021.
In September 2020, the Commission published an Action Plan on Critical Raw Materials, to address the current and future challenges, and proposes actions to reduce Europe's dependency on third countries. To do this, it proposes diversifying supply from both primary and secondary sources, improving resource efficiency and circularity while promoting responsible sourcing worldwide. The Action Plan aims to foster Europe's transition towards a green and digital economy, and at the same time, bolster Europe's resilience and open strategic autonomy in key technologies needed for such transition.
Similarly, the Commission adopted a strategic Action Plan for batteries in 2018, which sets out a comprehensive framework of measures to support all segments of the battery value chain, following the launch of the European Battery Alliance set up in 2017.
The EU-Ukraine Strategic partnership on raw materials and batteries is the second strategic partnership launched by the EU and will help to deliver the key objectives of the Critical Raw Materials Action Plan. The partnership on raw materials and batteries also builds on the Strategic Energy Partnership signed with Ukraine in 2016, which was instrumental in bringing two energy markets closer progressing with infrastructure development and the approximation of legal frameworks.
Eastern Partnership: a renewed agenda for recovery, resilience and reform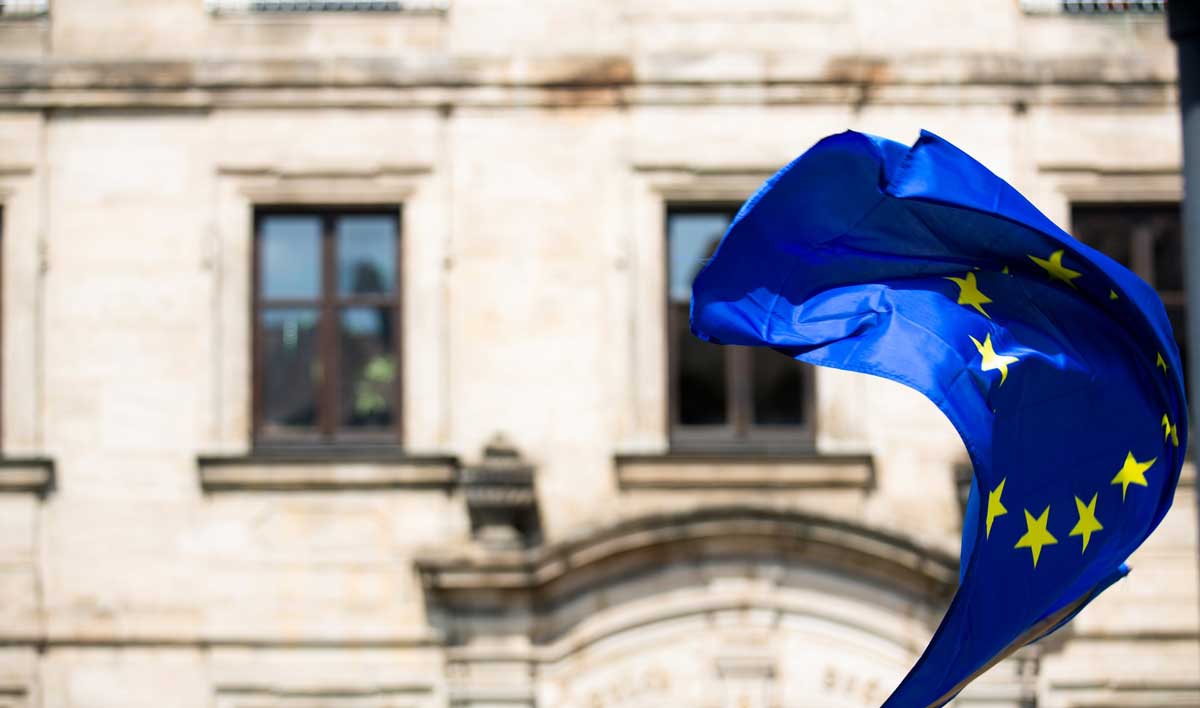 European Commission and the EU High Representative for Foreign Affairs and Security Policy outlined a proposal on how to take forward priorities for cooperation with our Eastern partners in the years to come. This agenda is based on the five long-term objectives, with resilience at its core, as defined for the future of the Eastern Partnership in March 2020. It will be underpinned by a €2.3 billion Economic and Investment plan in grants, blending and guarantees, with a potential to mobilise up to €17 billion in public and private investments. This proposal will contribute to the discussions on the future Eastern Partnership policy including at the Eastern Partnership summit planned for December 2021.
The comprehensive agenda aims at increasing trade, growth and jobs, investing in connectivity, strengthening democratic institutions and the rule of law, supporting the green and digital transitions, and promoting fair, gender-equal and inclusive societies.
High Representative/Vice-President Josep Borrell said: "The Eastern Partnership remains high on the European Union's agenda. We want to shape an agenda that responds to the unprecedented challenges – and opportunities – of today, while making it fit for the future. At the heart of our work will be promoting democracy, good governance and the rule of law, which are so crucial to unlock positive, concrete results in our cooperation. This includes Belarus, where we want to continue to support the people through our Eastern Partnership framework."
Commissioner for Neighbourhood and Enlargement Olivér Várhelyi said:"We are putting forward an ambitious Economic and Investment Plan that will help stimulate jobs and growth and bring prosperity to the Eastern Partnership region. The Plan includes country flagships for all Eastern Partners, including support for a future democratic Belarus. This new agenda will support socioeconomic recovery after COVID-19 pandemic, strengthen economic relations and build trade routes between the EU and partner countries."
The comprehensive agenda focusing on recovery, resilience and reform, includes selection of the top ten targets for 2025 with clear commitments in all the priority areas of cooperation. They encompass areas like the additional support to 500,000 SMEs, build or upgrade 3.000 km of priority roads and railways in line with EU standards address hybrid and cyber threats, fight corruption, reduce energy consumption by at least 20% in 250,000 households, improve access to safe water services and air quality, increased access to high-speed internet in 80% of households, assistance to vaccinate health workers, additional support to civil society and independent media, mobility opportunities for 70,000 students, researchers and young people.
The new agenda, also proposes a revision of the EaP multilateral architecture to adjust the framework to the new priorities and make it fully fit for purpose.
The regional economic and investment plan will support post – COVID socio-economic recovery and long-term resilience, taking into account the 'build back better' agenda. The plan outlines priority investments and defines a set of flagship initiatives, which have been jointly identified with the partner countries, in view of their priorities, needs and ambitions.
Background
The Eastern Partnership was launched in 2009 with the aim of strengthening and deepening the political and economic relations between the EU, its Member States and six Eastern European and South Caucasus partner countries: Armenia, Azerbaijan, Belarus, Georgia, the Republic of Moldova, and Ukraine. The Partnership has developed according to each partner's interests, ambitions, and progress, allowing for differentiation in a flexible and inclusive way, to tackle common and global challenges and foster regional integration jointly.
Through its ambitious '20 deliverables for 2020′ agreed at the 5th Eastern Partnership Summit in 2017, the EaP has delivered tangible results and improved people's lives. Work on a successor agenda began in 2019 with a broad and inclusive consultation. The resulting Joint Communication: Eastern Partnership policy beyond 2020: Reinforcing Resilience – an Eastern Partnership that delivers for all and Council Conclusions on the Eastern Partnership policy beyond 2020 set out a new vision for the partnership, with resilience as overarching policy framework and five long-term policy objectives (economy and connectivity, good governance and the rule of law, environmental and climate resilience, support to digital transformation, and fair and inclusive societies), acknowledged at the EaP Leaders' videoconference held in June 2020.
Next steps
The proposals will be discussed with partner countries, EU Member states, civil society and other key stakeholders in view of the 6th Eastern Partnership Summit in December 2021.