The new border geopolitics of the Islamic Republic of Iran and Azerbaijan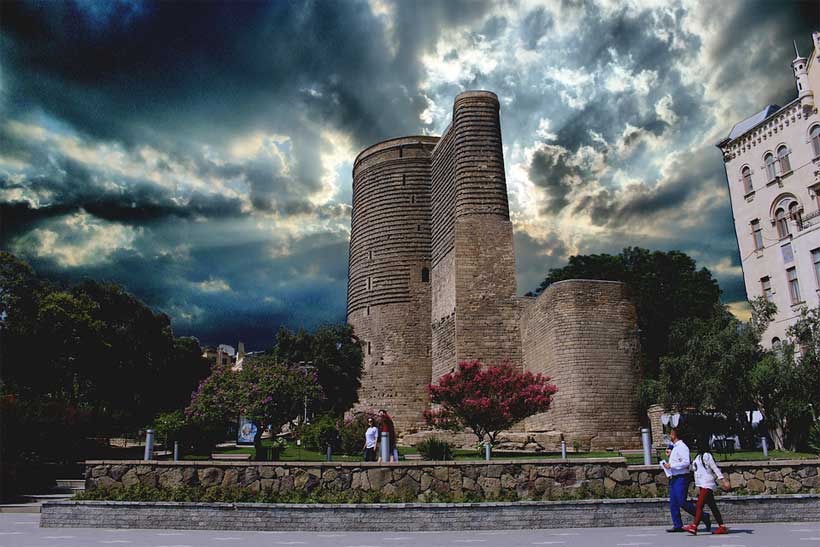 Borders are spatial-political phenomena that have a prominent importance and place in the global political sphere because they have divided the world arena into countries and put them together as actors. This importance and prominent position of borders has caused various fields of study such as political science, political geography, international law, etc. to study them from their point of view and continuously to follow and monitor their developments and changes. In the meantime, it seems that after the acceptance of the ceasefire between Azerbaijan and Armenia along the northwestern borders of the Islamic Republic of Iran, some developments have happened that need to examine. So, we examine these developments with a geopolitical perspective. The geopolitical attitude towards the border developments of Iran and Azerbaijan can analyze in the form of the following angles:
Border geopolitics in terms of location is the knowledge, acquisition, exploitation and preservation of geographical sources of power in border areas and related areas in transnational, national, regional and global relations. In other words, designing and reviewing the strategies of actors to achieve benefits and goals based on the geographical resources of power in the border areas called border geopolitics. The developments along the Iran-Azerbaijan border after the ceasefire show these developments cause the geographical sources of Iran's power: alliance with Armenia; severance of Iran's position as Azerbaijan-Nakhchivan communication bridge; reducing Azerbaijan's dependence on Iran for access to the high seas; reducing the possibility of transferring Iranian gas to Europe, etc. that along the borders should significantly reduce. On the other hand, the increase of geographical sources of power: increasing the size of the territory; establishing a connection with the Nakhchivan sector; forming a new opportunity to connect with the high seas through Turkey, etc. has brought about for the country of Azerbaijan. Based on this, it seems that in designing the forthcoming strategies of Iran and Azerbaijan, we will see changes in the geographical sources of power due to these changes.
Border geopolitics from a functional point of view is the knowledge, acquisition, exploitation and preservation of geographical sources of power in transnational, national, regional and global relations to achieve protection, control, management, security and other objectives in the length of borders and border areas. In other words, designing and reviewing the strategies of actors to achieve protection, control, management, security and other goals based on the geographical sources of power in the border areas called border geopolitics. If we examine the developments along the Iranian-Azerbaijani border after the ceasefire from this point of view, we will see that the importance and value of Azerbaijan's geographical resources along the border with Iran is increasing compared to Iran's geographical sources of power. It seems to put more effective and successful strategies in front of Azerbaijan to achieve goals such as control, security, etc. along the common borders. On the contrary, it will change the strategies facing Iran to some extent.
Border geopolitics from a player point is the knowledge, acquisition, exploitation and preservation of geographical resources of power in the border areas of the two countries, by Iran and Azerbaijan to achieve their goals and aspirations in transnational, national, regional and global. In other words, the use and exploitation of the geographical sources of power in the common border areas of Iran and Azerbaijan to achieve their goals and aspirations in transnational, national, regional and global relations called geopolitical borders.If we examine the developments along the Iranian-Azerbaijani border after ceasefire from this point of view, we will see that these changes have made Azerbaijan, as a geopolitical player compared to Iran, more powerful than geographical sources. On the other hand, variety of actors such as Turkey, Russia, etc. are present directly along the borders of the two countries.
In general, the changes that have taken place along the borders of Iran and Azerbaijan from a geopolitical point of view of the border seem to have been in favor of Azerbaijan and the geographical sources of power along the border between two countries in favor of this country. It has changed and thus increased the efficiency of the strategies facing Azerbaijan against the strategies of Iran based on the geographical sources of power in the border areas.
It Is Possible To Live Peacefully In The Caucasus
The Caucasus is a geographical area inhabited by a number of peoples. This region with its beautiful nature has experienced complicated events throughout history. The South Caucasus, which is also the historical homeland of the Azerbaijanis, has gone through difficult periods over the past periods, which shaped the current map.
December 5th marks the Day of Deportation of Western Azerbaijanis from their native lands. The policy of ethnic cleansing systematically carried out against Azerbaijanis throughout the 20th century resulted in the forced deportation of the last Azerbaijanis from the territory of West Azerbaijan in 1988-1991.
The vast majority of our compatriots displaced from their native lands on the territory of present-day Armenia at various times died longing for their homes. About 250,000 of the Azerbaijanis, who were subjected to deportation in 1988-1991, are still longing for their homes and native lands. Those people are deprived of their fundamental rights – the right to live in the lands of their birth and to visit the graves of their relatives.
Unfortunately, the rich cultural and historical heritage of West Azerbaijanis was purposefully destroyed or alienated. The destruction of cemeteries belonging to Azerbaijanis is very heartbreaking. The destruction of a monument belonging to the world heritage means the destruction of a historical object and the infliction of damage to human history. International organizations, especially UNESCO, which should react sharply to such cases, are still keeping mum. A possible just position by UNESCO, its deployment of a fact-finding mission to the monuments, which belong to West Azerbaijanis and are in danger of being wiped out, as well as their registration and ensuring their safeguarding, would be very useful for human history.
Today, West Azerbaijanis are dreaming of returning to their homes and native lands, where they were deported, and reuniting with their homeland.
The community of those people declares readiness for peaceful coexistence in their native lands in Armenia. "We desire to return to our homes and visit the graves of our loved ones. Taking into account the ongoing positive processes for peaceful coexistence of 25,000 people of Armenian origin in the Karabakh region of Azerbaijan and being inspired by it, we believe that coexistence in the territory of Armenia may be possible", Western Azerbaijani Community members state.
What "Victory" and "Defeat" Would Mean in Ukraine's War
In order to be able accurately to define "victory" in the war in Ukraine, the pre-requisite is to define whom the two sides are that wage this war. For example: when America fought in WW II, it was waging war in foreign battlefields and with its own troops and weapons, and even if America were to win in any of those battlefields, it still could have been defeated in WW II simply by Hitler's winning WW II. Any given battlefield was only a part of the war itself; and that war, WW II, was not defined by any one of its many battlefields. There is a difference between a battlefield in which a war is being waged, versus the war that is being waged.
However: when America fought and still fights in Syria, it wages war on that battlefield against Syria, for regime-change in that nation; and ONLY by replacing Syria's Government with one that the U.S. Government supports would America (and its allies in that war) "win" that war, in that battlefield (Syria), which is that war's ONLY battlefield. In that instance, then, winning that battlefield is the same as winning the war there, by America and its allies, against that nation. America (unlike in WW II) does not wage this war against Syria by using its own troops and weapons but instead by hiring proxy armies — mainly separatist Kurds and Al Qaeda-led jihadists — in order to achieve there a regime-change that the U.S. Government approves of. Unless and until that is done, America will have lost the war that it is fighting in Syria. (Perhaps this is a reason why U.S. troops are not fully withdrawn from there though Syria's Government has repeatedly ordered them to leave: America doesn't want to lose in Syria, as it did lose in Afghanistan and in Vietnam.) However: the war in Syria is not between Syria's Government and America's proxy-armies there; it is instead a war between America and Syria, which is being waged by America in that battlefield, using foreign troops, to defeat Syria.
Similarly, the war in Ukraine is not a war between Ukraine versus Russia, but, in Ukraine's case, Ukraine is only a proxy battlefield and proxy army on America's side.
The war in Ukraine is a war that America initiated against Ukraine in February 2014 by America's coup there that overthrew Ukraine's democratically elected and neutralist Government and replaced it by a rabidly anti-Russian and pro-American one on Russia's border in order ultimately to become able to place just 317 miles away from the Kremlin U.S. missiles which would be only a five-minute flight-time away from nuking Russia's central command — far to little time in order for Russia's central command to be able to verify that launch and then to launch its own retaliatory missiles.
For America to win that war, by Ukrainians, in the battlefield of Ukraine (i.e., by that proxy army, in that proxy battlefield against Russia) would be to checkmate Russia and so to transform Russia into another U.S. vassal-nation, regardless of what Russians might want — and this is what the U.S. regime demands: "regime-change in Russia." That is America's (and its 'allies' or vassal-nations') goal there.
For Russia to win that war in the battlefields of Ukraine would be for Russia to defeat the U.S.-imposed government there and to establish in Ukraine not the neutralist Government that had been there before America's take-over of Ukraine in 2014 but instead a Russian-imposed Government that will order all U.S.-and-allied troops and advisors — including from all of America's vassal-nations and especially from NATO — out of the country, and close the door, seal Ukraine's borders against all U.S. vassal-nations. That would mean telling all Ukrainians who want to leave for "The West" to go and never come back into Ukraine. At that time, Russia would invite the U.S. and its vassal-nations (or 'allies') to provide to any such Ukrainian any assistance, financial or otherwise, that the person might need in order to relocate into the U.S. empire. However, even if the U.S.-and-allied side refuse to provide any such assistance, the person must relocate and never come back — even if the person would then be stateless. Anyone who wishes to remain in Ukraine would be required to sign an oath of loyalty to the new, pro-Russian, Ukrainian Government. That would automatically entail the right to vote in the new Ukraine's future elections.
The only alternative to there being a clear win of this war by either side would be for America to agree to Russia's demand that America recognize the legitimacy of the then-existing line of separation between the two sides, and for Russia to relocate its own capital away from Moscow, to Novosibirsk (1,900 miles away from Ukraine) or some other city that would be far enough away from NATO so that America would not within the forseeable future any longer be able, at all realistically, to aspire to checkmate against, and grab control over, Russia. That would entail concessions by both sides, no win for either side. (Moving the capital to Novosibirsk would also place the capital near the center of Russia and within its Asian part — better suited for the future, nearer to China, Beijing being 1,865 miles away.) America would continue to be the world's biggest threat to peace; the only way to stop that would be for Russia to win in Ukraine against America.
America is attempting to carry out the plan that Cecil Rhodes came up with in 1877, and that Harry Truman committed America to on 25 July 1945, and that GHW Bush, starting on 24 February 1990, committed America and its allies to continue at least until Russia becomes conquered. Barack Obama merely started the present phase of this Rhodesist plan, a phase that could produce a nuclear WW III and end everything, if Russia fails to achieve a clear win against the U.S. empire.
Friends in misfortune. What will rapprochement with Armenia and Russia give Iran?
The geopolitical situation in the region of the South Caucasus has been dramatically changed after the victory of Azerbaijan in the Second Karabakh war that resulted in liberation of the internationally recognized territories of Azerbaijan from the Armenian occupation, which lasted for about three decades.
The victory of Azerbaijan and the restoration of historical justice, which marked the beginning of the "great return" of Azerbaijanis to Karabakh along restoration of liberated territories on the initiative of Azerbaijani President Ilham Aliyev bring an element of urgency to the issue of post-conflict agenda for the region of the South Caucasus. Against this background main international actors try to obtain political leverage in the mentioned region.
In fact, the only country left without any benefits, except defeated and capitulated Armenia, is Iran that represents itself as Armenia`s closest friend and ally, moreover the guarantor of its security. The chronology of the rapprochement between two rogue states is replete with futile attempts to build up multilateral cooperation against the backdrop of international sanctions imposed on Iran and the aggressive policy of Armenia, which has territorial claims not only to Azerbaijan, but also to Turkey and Georgia.
It is noteworthy that after the end of the Second Karabakh War, Baku, adhering to the course of normalizing relations with Iran, offered Tehran cooperation within the "3+3" (3+2) format, as well as invited Iran to join to the Zangazur corridor project. However, Iran consider this project as a threat to its national interests and afraid from being cut off from the Caucasus.
In this regard, the Iranian expert community and mass media make statements about supporting the borders of Armenia in order to torpedo the process of opening the Zangazur corridor through the territory of the latter.
Hence, in current geopolitical game Tehran is betting on Armenia in order to play on the contradictions in the regional agenda, because the constructive atmosphere of political dialogue and healthy cooperation is exactly the wrong environment for Iran, which is mired in the abyss of internal state chaos, aggravated by international sanctions.
At the same time, paradoxically, Armenia, positioning itself to the West as a stronghold for democracy and human rights in the South Caucasus, supports the thesis of the Iranian leadership on preventing non-regional states from entering the South Caucasus. This is another confirmation of the hypocrisy of Armenian political leadership, warmly welcoming the Speaker of the House of Representatives of the US Congress Nancy Pelosi during her recent visit to Armenia, and simultaneously increasing comprehensive cooperation with anti-American "brotherly" Tehran, which calls the US "the main and malicious enemy" of Iran.
In this regard, the recent visit of Armenian Prime Minister Nikol Pashinyan to Tehran after the trilateral meeting of the Armenian leader with Vladimir Putin and Ilham Aliyev in Sochi is not surprising. The official agenda of Pashinyan's visit to Iran included discussions on deeper bilateral relations, review the implementation of joint projects and the problems of cross-border cooperation.
The main topic of the economic agenda of the Armenian Prime Minister's visit to Iran was the construction project of the 7.2 km Kajaran Tunnel. According to the Armenian Minister of Territorial Administration and Infrastructure Gnel Sanosyan, who arrived in Iran with an Armenian delegation, led by Prime Minister Nikol Pashinyan, "large-scale road construction projects underway in Armenia, which will enable to increase the volume of Iranian cargo transportation in the near future along these roads". Iranian news agency ISNA reported that during the meeting it was decided that Iranian companies will begin construction of the 7.2-kilometer Kajaran Tunnel in Armenia in the spring of 2023. "The North-South corridor from Norduz to Verzegan and Tabriz, will facilitate movement of goods and transit opportunities for Iran and Armenia. One of the peculiarities of this route is a significant reduction in the length and travel time," – said Iranian Minister of Roads and Urban Development Rostam Ghasemi. Most recently, he also announced exporting engineering and technical services from Iran to Armenia and emphasized the full readiness of Iranian companies to develop transportation between the two countries and create a new transit corridor between Armenia and the Persian Gulf.
Regarding trade issues, it should be noted that Iran targeting $3 billion in annual trade with Armenia. Iranian President Ebrahim Raisi stressed that "during the previous months, 43 percent increase in trade and economic relations with Armenia was recorded, but the goal, the target is 3 billion USD. We will definitely achieve this goal. Good relations between the two countries will surely lead to strengthening of relations and security in the region".
In addition, Iran and Armenia have agreed to double the amount of natural gas that Iran sells to Armenia, and to extend their gas trade agreement to 2030.
Finally, apotheosis of Iran's rapprochement with Armenia is the opening of the Iranian Consulate General in Kapan, as well as the intention of the Armenian side to open the Consulate General in Tabriz.
Noteworthy, sticking to Iranian traditional phobia of "intervention by external forces", which obviously means the West, and in particular the US, Raisi warns the latter against interfering in the affairs of the Caucasus, stating that "the Caucasus region is a cultural and civilizational part of Iran's historical past, and we are very sensitive towards that region…The presence of foreign powers not only does not solve any problems, but creates additional problems".
Such an escapade of Iran is obviously aimed at sweetening its comrade-in-sanctions – Russia, the relations with which entered into a period of rapid flowering after the war in Ukraine. In response to Western sanctions, Moscow set about looking for alternative partners among other traditionally anti-Western countries—including to bypass trade restrictions—and Iran looks set to be one of the most promising. However, the grandiosity of the plans does not negate the fact that the objective possibilities for building up Russian-Iranian cooperation are very limited.
Obviously, Tehran will not be able to effectively help to save the Russian economy by circumventing Western sanctions, and the deep internal political crisis in Iran itself makes it difficult to implement any agreements. Today, Iran is mired in large-scale protest waves that have not subsided for more than a month, which in itself is an unprecedented case for Iran. As it was known, the latest aggravation began in September due to the death of 22-year-old Mahsa Amini in Tehran, who was detained by the morality police for wearing the hijab incorrectly. The outbreaks of unrest are becoming massive, protracted, and uncompromising in their criticism of the Iran's political regime. This level of instability is creating serious investment risks and getting in the way of implementing any agreements.
At the same time, Russia and Iran managed not only to agree on the supply of weapons, but also to take immediate steps in this direction. The aspect of their relationship that has attracted the most attention recently is Russia's use of Iranian drones to strike Ukrainian cities. Not surprising that both the Russian and Iranian governments have denied that the kamikaze drones the Russian army is using in Ukraine are Iranian, but all the evidence suggests that they are. Moreover, Ukraine's military intelligence services reported that "Iran was also about to start supplying Russia with missiles".
It should be noted that the agreements between Iran and Russia may provoke a new round of protest movement in Iran, given the historically rooted view in Iran about Russia as a colonial power seeking to gain control over local resources. Furthermore, at the beginning of this year there were even small-scale protests in Tehran against Moscow's military actions in Ukraine.
To sum up, politically ostracized Iran, being a stronghold of obscurantism and massive violation of fundamental human rights, in an attempt to present itself as a geopolitical player in new realities that have been established after the Second Karabakh war, enlisted the support of only two states – Armenia and Russia. In fact, Iran is continuing to pose a threat not only to regional, but also international security. This is confirmed by Tehran's recent appeal to Russia for assistance in developing nuclear weapons. The US intelligence officials believe that the fuel could help Iran power its nuclear reactors and could potentially further shorten Iran's so-called "breakout time" to create a nuclear weapon, which will further exacerbate an already tense situation in a world on the brink of a dangerous new nuclear era.