The Emerging Nakhchivan Corridor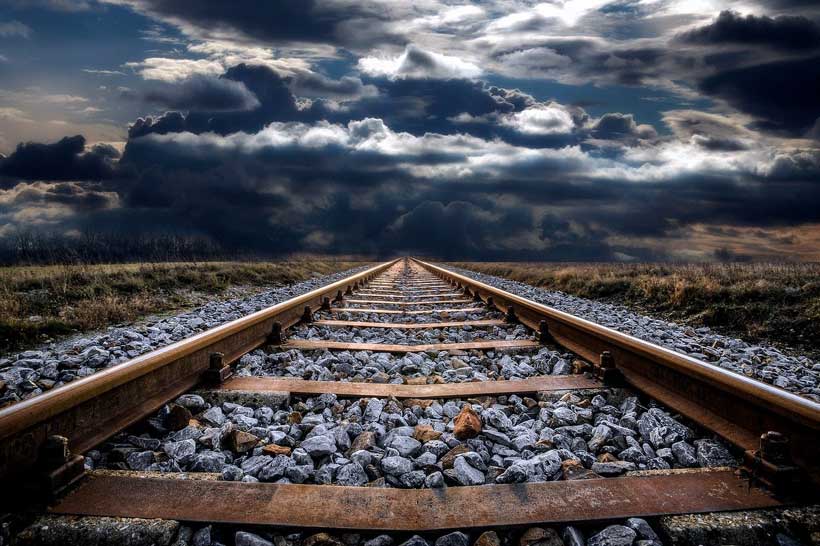 As the details of the Karabakh deal are being fleshed out, the stipulation on the new corridor through Armenian territory has caused great debate. Beyond the signatories of the deal, Iran and Georgia are particularly worried as any meaningful change to the connectivity patterns in the South Caucasus could harm their transit capabilities.
The 2020 Karabakh war ended with major Russian diplomatic success on November 9 when a tripartite agreement between Armenia, Azerbaijan and Russia was signed. The surrounding seven regions were to be returned to Baku, while Russian peacekeepers would guarantee the security of the truncated Nagorno-Karabakh. Though the exact role is yet to be confirmed, based on the rhetoric from Ankara and Baku, some sort of direct Turkish military involvement on Azeri soil is likely to materialize.
More importantly, however, Turkey gained a land corridor to Azerbaijan's exclave of Nakhchivan. The stipulation in the document reads: "Armenia guarantees the security of transport links … for unimpeded movement of citizens, vehicles, and cargo in both directions" between mainland Azerbaijan and the exclave of Nakhchivan, which are separated by Armenian territory. Moreover, "Transport control is exercised by the Border Service of the Federal Security Service of Russia. By agreement of the parties, the construction of new transport communications connecting the Nakhchivan Autonomous Republic and Azerbaijan's western regions will be provided."
The stipulation is a major breakthrough for Turkey as it would allow the country to anchor its influence on the Caspian Sea and perhaps, in the longer term, look even further towards its Central Asia kinsmen.
This would create a major dilemma for Iran and Russia, as Tehran and Moscow have historically perceived the Caspian Sea as a condominium between themselves (plus the littoral states since the end of the Soviet Union). Potential Turkish involvement could disrupt this equilibrium and especially Iran's standing. However, this is highly hypothetical. After all, it would need years if not decades for this scenario to be realized and even then Turkish influence could not be as large as Chinese or Russian – two major forces in the region.
What bothers Iran is a potentially major shift in the region's transportation routes. For decades Azerbaijan has been dependent on Iran for transiting energy and other supplies to Nakhchivan. The new Karabakh deal could change it. Armenia will now guarantee the opening up of a corridor through its territory to allow Azerbaijan to transport goods directly to Nakhichevan. Quite naturally, this limits Tehran's leverage over Baku.
However, Javad Hedayati, who heads transit operations in the Iranian transportation ministry, announced that Iran is likely to stay a favorable route for trade despite the planned opening of the new corridor. "It is likely that this corridor will merely accommodate local traffic between the Republic of Azerbaijan and Nakhchivan," said Hedayati.
Ankara has long been working on using the Nakhchivan corridor for geopolitical purposes. This is proved by the quickness with which the Turkish government announced the plans to build a railway to Nakhchivan following the November agreement. This comes on top of an earlier announcement of a gas pipeline construction to the exclave, and underlines the seriousness behind the Turkish intention, at least regarding the section from the Turkish territory to the exclave itself.
Much, however, remains unclear about the new corridor on the Armenia territory itself. First of all, will the road be used by the Turks and Azerbaijanis only? Considering the level of mistrust in Ankara and Baku towards Moscow, whose forces will be controlling this corridor, it is highly unlikely that Azerbaijan and Turkey will be willing to commit large financial resources to rebuild links on the Armenian land. After all, will the corridor be the Armenian territory, or will it fall under the tripartite administrative regime? These are arguably the defining questions which remain unanswered. One could also imagine constant incidents along the corridor as Armenia will remain unhappy with the stipulation. Transit fees could soften Yerevan's position, but why should Russia be interested in the operation of the corridor? If the corridor is operational, these troublesome questions will have to be managed between the two sides sharing no trust in the other. These dilemmas were well summed up in the words of the Iranian official Hedayati. He stressed that Armenia could prevent Turkey's access to the corridor for transfer of freight or passengers through Nakhchivan to Azerbaijan and further to countries to the east of the Caspian Sea.
Georgia is worried
One country which is particularly worried with the potential development of the new corridor is Georgia. Various pipelines, roads and a major railway transit the country from Azerbaijan on to Turkey. This has been a backbone of Georgia's regional importance since the end of the Soviet Union and indeed served as a major attraction for larger players such as Europe and the US.
Quite naturally many in Tbilisi have begun to think whether this enviable position could be challenged. The consensus thought is that in the short and medium term no reshuffling in the region's connectivity patterns is likely to take place. Even in the longer term, if the above mentioned uncertainties around the new corridor are resolved, many still believe that Baku and Ankara would not trade the already built and functioning railway and pipeline infrastructure, which runs through Georgia, for the Nakhchivan alternative. Perhaps the corridor will serve for ensuring local connections, perhaps limited trade (though highly unlikely).
After all, Georgia has been officially engaged in the trilateral partnership with Turkey and Azerbaijan for nearly a decade. The endurance of the format has been tested by changes of governments and region-wide geopolitical transformations over the last decade. Each country of the three needs the others. Turkey wants a more stable Georgia with deeper economic and energy relations, while Azerbaijan needs Turkey's backing. Georgia, under pressure from Russia and, given that it is located between its two fellow members of the cooperation, dependent on transit, in turn needs both Turkey and Azerbaijan.
Georgia also sees its position as straddling between two large regions – Europe and Central Asia. The 826-kilometre Baku-Tbilisi-Kars railway unveiled in 2017 enables the delivery of cargo between China and Europe with a haulage duration of approximately two weeks. Up to eight million tons of cargo may be carried via the railway by 2025.
Abandoning this transit corridor would undermine the efficacy of the South Caucasus transportation and energy corridor. This makes the extent of the Nakhchevan corridor quite limited. Perhaps, what the region is likely to see is the growing interconnectedness of the exclave with the Turkish territory. The emergence of a major corridor through the Nakhchivan is likely to happen if, at minimum, a meaningful improvement of Turkey-Armenia relations takes place.
Author's note: first published in caucasuswatch.de
Iran's Position on Karabakh War: Tehran Competes for the Hearts of Azerbaijanis
This article focuses on the Iranian official position on the latest escalations of Artsakh (Karabakh) war which started in the morning of September 27, 2020. The main military operations were happening in the bordering areas of Iran and even several artillery bombs, rockets and unnamed aerial vehicles occurred in the territory of Iran. Actually, after the independence of the South Caucasus states, Tehran created good relations with Azerbaijan and Armenia. In general, Iran was not interested in a non-stable situation in its northern borders, where regional war was going on between Artsakh, backed by Armenia and Azerbaijan, backed by Turkey, which was supplying Azerbaijan with modern weapons and jihadists from the Middle East. This time, Iran decided to choose a side.
Iran's Options
Actually, Iran had only two options, it could stay neutral or take the Azerbaijani side. Iran chose the second option. Here I will bring several facts. During the war, in northern provinces of Iran-Eastern Azerbaijan, Western Azerbaijan, Zanjan and Ardabil, where the majority of the population are identifying themselves as Iranian Azeris, anti-Armenian demonstrations where organized. Protestors were demanding from the Iranian government to close Iranian-Armenian border for weapons, which were being supplied from Russia through Caspian Sea and mainland routs to Armenia. As a result, Iran prohibited to transfer any kind of weapons to Armenia and spokesperson of Iranian Ministry of Foreign Affairs, mentioned that Iran was implementing its decision, and announcements, that Armenia was still getting its weapons through the territory of Iran, did not coincide with the reality. On October 6, Advisor of the Supreme leader of Iran, Ali Akbar Velayati announced, that Armenians occupied Azerbaijani lands and they must return them. For making his statement much more acceptable and understandable for most of Iranians, he noted that Iran's position in Palestine and Artsakh is the same, that they are standing with Azerbaijani side as they are standing with Palestinians. Moreover,Ayatollah Khamenei stated "the main solution to the problem is a return of all occupied lands of Azerbaijan by Armenia and this must be done and international borders must be respected." It is also true, that he spoke about physical security of Armenians in "occupied lands", he also noted, that terrorists, which were being used by [Azerbaijani] side, would be killed, if they tried to cross Iranian borders. Azerbaijani side "thanked Ayatollah Khamenei for backing its stance on Karabakh conflict".
In turn, deputy minister of Iranian Foreign Affairs, Abbas Araghchi, who also visited Baku, Yerevan, Moscow and Ankara for discussing Artsakhi war, announced that Iran closed its borders for transferring weapons to Armenia, he condemned Artsakhi side for shelling Azerbaijani Barda city and did not mention about heavy bombardments of Stepanakert, Shushi, Martakert and Martuni by Azerbaijan. He also stated that for 27 years Iran had always condemned the "occupation" of Azerbaijani lands.
Reasons of Iranian choice
As it was mentioned, Iran backed Azerbaijan. Even Azerbaijani president Aliyev announced, that Iran supplied weapons to Azerbaijan. There were 3 main reasons, which could explain the Iranian decision.
Iran and Azerbaijan develop their relations in economic and transportation spheres, for instance in the context of International North South Transport Corridor(INSTC) Tehran and Baku have agreed to invest US$500 million each for linking Azerbaijani railways with Iranian. It will provide an opportunity to connect their railways with Russians as well. Thus, these two states by the help of their cooperation will get an opportunity to play important role in INSTC, which lays from Indian Mumbai to Russian Saint Petersburg.
There are more than   15 million ethnic Azeris in Iran, and this time their lobby played very decisive role and Iran took Baku's side in a demonstrative way, without even bothering  to give any diplomatic covering to it. There were also some Iranian politicians and scholars, who were speaking about keeping status quo, which was in place after 1994 ceasefire. They were arguing that, if Artsakhi Armenians lose the war, Turkish influence would grow in South Caucasus, which is bordering with Northern Iran, but this position did not receive enough attention from Iranian government.
In 1979 Iran proclaimed it as an Islamic Republic of Iran. For a long time, this country struggles for leadership in Shia Muslims world. For this reason, it could not take the Armenian side, when religious leaders from Qom, Mashhad and Najaf were pressing Iranian government to help Shia Azerbaijan against Christian Armenia. Khamenei's representatives in Eastern Azerbaijan, Western Azerbaijan, Zanjan and Ardabil announced about their support to Baku, arguing that Azerbaijan was also a member of Shia community.
Conclusion
In sum, Iran took the Azerbaijani side taking into consideration its growing cooperation with this country in economic and transportation spheres, same religion and to meet the demands of ethnic Azeris in its northern provinces. Tehran also tried to keep the opportunity for the future in its competition with Turkey for Azerbaijanis hearts. Throughout last years, Iranians succeeded in creating a network in Armenia, through their "soft power" diplomacy. They were working with the Armenian society through social networks, media and tried to convince, that Iran supported Armenia in Artsakhi crisis before, during and after the war, even after aforementioned statements, concrete steps of the Iranian and Azerbaijani decision makers. Of course, there are also several Armenian independent specialists, who are not involved in this network, but they also think in the same way. Anyway, these kind of presentations of Iranian policy on Artsakhi conflict, made baseless expectations from Iran in Armenian society and I do believe, that during war this kind of "advices" hindered Armenian decision makers in their calculations.
The following question is going to Ayatollah Khamenei and Araghchi: How Armenians in Artsakh can "occupy" their homes and lands, if they live there for thousands of years? It is the same, if someone tries to argue, that Iranians occupied Esfahan or Tabriz. Even the statement about physical security of Armenians, which was made by Khamenei does not correspondent with Araghchi's statement, as the last one failed to speak about human rights of Artsakhi people, when he was arguing it for Azerbaijani people.This is making another reason for not letting Iran to stand a side in peace talks, which it is offering not the first time and only relay on Organization for Security and Cooperation of Europe's Minsk group format, where Russia, France and US are the main players.
It is also worth mentioning, that Artsakhi conflict maybe the only case in the world, when interests of long-time adversaries-Iran and Israel coincided. Both of them supplied Azerbaijan with weapons and supported it politically.
It will be quite interesting to follow what will possibly happen to Iran in the future, when jihadists with their families create enclave in territories which Azerbaijan took from Artsakh. Will they be used against Iran in the future? Actually, in Syria, they were struggling against Iranian ally, Syrian president Bashar al-Assad, and Iranian troops in Syria.
Turkish troops will stay in Azerbaijan, Ankara will get in the ground military base, as they helped Azerbaijan and now it is time to get its benefits from the efforts used. For this reason, the following question arises:
Is it really correspondent with Iranian geopolitical interests to have NATO troops, in the face of Turkey next to its Northern provinces, where people mostly speakTurkish language and sympathize Turkey and see it as a "big brother"? Did Tehran make right choice when it fully supported Azerbaijani side during the war? Future will bring answers to these questions. But the answer can be also, that maybe Turkey, Azerbaijan and Iran have created road map for further cooperation having religious, economic interconnectedness as a main base and their cooperation in Artsakhi conflict was part of it.
Thorny path towards peace and reconciliation in Karabakh
On January 11 the leaders of Russia, Azerbaijan and Armenia signed a deal to develop cross-border transportation routes and boost economic growth to benefit the South Caucasus and the Wider Region. This meeting took place two months after the Moscow-brokered armistice between Armenia and Azerbaijan ended a 44-day war over Nagorno-Karabakh.
This ethno-territorial conflict over Nagorno-Karabakh has drawn dividing lines between Armenia and Azerbaijan for almost 30 years. Some estimates put the number of deaths on both sides at 30,000 after the First Karabakh war before a ceasefire was reached in May 1994. As a result of this war, one fifth of the internationally recognized territory of Azerbaijan was occupied and the entire Azerbaijani population of the former Nagorno-Karabakh Autonomous Oblast (NKAO) and seven adjacent districts (Lachin, Kalbajar, Agdam, Fizuly, Jabrail, Gubatli and Zangilan) was forcibly expelled by the Armenian armed forces. Incidentally, due to sporadic frontline skirmishes and clashes, both military personnel and civilians have been killed along the Line of Contact, devoid of any peacekeeping force, since 1994.
Over the years, Armenia and the separatist regime that emerged in the occupied Azerbaijani territories refused any final status short of independence for Nagorno-Karabakh and tried to preserve this status quo and achieve international security guarantees on the non-resumption of hostilities while avoiding the withdrawal of its armed forces from the occupied territories and preventing the safe return of expelled Azerbaijani inhabitants to their permanent places of residence. However, such a policy, in its turn, polarized the region and reduced to naught any meaningful regional cooperation between the three South Caucasus states.
The Second Karabakh war, which took place from September 27 to November 9, 2020, and the subsequent Russia-brokered peace deal on November 10, significantly changed the facts on the ground and created a new political reality that replaced the "no war, no peace" situation that had been hanging over the region for almost 30 years. As a result of this war, more than 6,000 soldiers died on both sides in fighting.
This war came to an end because of a clear victory for Azerbaijan, which has restored its territorial integrity and sovereignty. Owing to the humiliating defeat of Armenia,the myth of the invincibility of the Armenian armed forces has been shattered and the Prime Minister of this country has been under continuous pressure from the opposition to step down.
Thus, after the Second Karabakh war, the pendulum has swung from devastating war towards actual peace. The question, is, however, whether the conflicting parties will be able to achieve lasting peace in the coming years: How can a relationship that has been completely destroyed owing to this protracted armed conflict and previous wars be restored?
The fate of all inhabitants of both the highlands and lowlands of Karabakh, irrespective of their ethnic origin, is crucial in this context. Security arrangements for the Armenian minority residing in this area are currently organized through the deployment of 1,960 Russian peacekeepers for at least five years to monitor the implementation of the trilateral statement signed by the heads of state of Azerbaijan, Armenia, and the Russian Federation on November 10 (hereafter, the trilateral statement). At the same time, the return of the former Azerbaijani inhabitants to their permanent places of residence previously occupied by the Armenian armed forces is envisaged by the trilateral statement and the UNHCR has been assigned to oversee this task.
It is paramount that Azerbaijan has to demonstrate a policy of "strategic patience" in the coming years to entice the Armenians of Karabakh region into closer incorporation through attractive political, economic, social, and other development.
On the other hand, Armenia has to concentrate on its own internationally recognized sovereign territory. Today, it is important that this country changes its external minority policy and withdraws its territorial claims against Azerbaijan. As a next step, both Armenia and Azerbaijan can recognize the territorial integrity of one other.
Such rapprochement can lead to the opening of the borders between Armenia and Turkey and Armenia and Azerbaijan, which would increase economic opportunities for landlocked Armenia. It can thereby contribute to regional stability, development, and trans-regional cooperation among the three South Caucasian states. At the same time, it would create an enabling environment that could be more conducive for future dialogue and interactions between Armenians and Azerbaijanis.
We must face the fact that a stable equilibrium between these two nations has never previously been achieved. However, despite ups and downs, there was peaceful coexistence between the Armenian and Azerbaijani communities in Karabakh as well as Armenia and Azerbaijan's respective minorities in Azerbaijan and Armenia. This protracted conflict has, however, led Armenians and Azerbaijanis to live in parallel realities for almost 30 years.
In light of the recent past, we cannot soon reconcile our different narratives. It is a long process; however, reconciliation is not only an outcome, it is also a process. Although the gestation period might be long, the process of reconciliation itself can be extremely rewarding.
In fact, the Armenian and Azerbaijani inhabitants of Karabakh have lived together in this region in the past. However, for almost 30 years this was impossible. Will and determination should be put to good use in order to arrive at such a peaceful coexistence once again.
Dawn of great power competition in South Caucasus
The pace of geopolitical change in the South Caucasus is staggering, with the recent Karabakh war only underlining several major geopolitical trends in the region.
The first noticeable trend being the undercutting of democratic ideals and achievements of the region's states. Take Armenia, its young democracy had high hopes following the 2018 revolution, but now it will be more even more dependent on Russia.
It is not a matter of whether a democratic model is better or not, the matter lies in the incompatibility of an aspiring democracy with a powerful nondemocracy such as Russia.
The Armenian leadership will now have to make extensive concessions to Moscow to shore up its military, backtracking on its democratic values. Building a fair political system cannot go hand in hand with the Russian political model.
The war also put an end to any hopes of Armenia implementing a multivector foreign policy, an already highly scrutinized issue. Mistakes were made continuously along the way, the biggest being an overreliance on Russia.
In the buildup to 2020, Armenia's multiaxial foreign policy efforts gradually deteriorated, with the 2016 fighting showing the limits. Armenian politicians attempted to develop ties with other regional powers in the aftermath, but Russian influence had already begun to incrementally increase.
Tipping the scales in a no longer balanced alliance culminated in the 2020 war with Azerbaijan thanks to Yerevan's maneuvering. More crucially, the war has obliterated Yerevan's multiaxial policy efforts for years to come.
Now, Armenia's dependence on Russia would be even more pronounced with no viable geopolitical alternatives.
With no more foreign policy diversification, the three South Caucasus states are divided by larger regional powers, further fracturing the region.
The return of Turkey and the growth of the Russian military could resurrect the great power competition, in which a nation's military power, infrastructure projects and economic might are directly translated into their geopolitical influence over the region, ultimately deterring long-term conflict resolution.
The Western stance
The Karabakh war highlighted a regression in Western peacekeeping standards. The Western approach to conflict resolution based on equality rather than geopolitical interests has been trumped by the Russian alternative.
Moscow is not looking to resolve the conflict (it never does in territorial conflicts); instead, it is seeking to prolong it under its close watch in a bid to increase its influence.
Looking at the situation from the Russian perspective, it is clear the country will continue to influence Armenia and Azerbaijan, only now to a far greater extent than before.
The West's inability to accommodate fluid geopolitical realities in the South Caucasus also raises questions about its commitment to resolving the issues at hand. The second Karabakh war was in a way a by-product of the West's declining engagement in the region over the past several years.
The West can no longer treat the South Caucasus as a monolithic entity, and a diversified foreign policy should be applied in line with realities on the ground.
Policies should reflect each individual state, and the West should, perhaps, be more geopolitical in its approach.
Turkey's recent suggestion to create a six-nation pact bringing together the South Caucasus states, Russia, Turkey and Iran, shows the regression of Western influence in the region. But the geopolitical vacuum is never empty for long, and Turkey and Russia approach.
Georgia's position
Georgia could act as the last bastion of dominant Western influence, but even there, the West should be cautious. The country is on the cusp of Europe, making it susceptible to foreign influence.
Bordered by Russia and Turkey, two powers often discerning of Europe, Georgia also feels the pressure to adapt to the changing circumstances on the ground.
The lack of Western resolve in the region and the Black Sea could propel Tbilisi if not toward a total reconsideration of its foreign policy, toward diversifying its foreign ties – one could call a "rebalancing."
The war also solidified that the Caspian basin and South Caucasus are inextricably linked to the greater Middle East.
Russia and Turkey are basing their strategies in the region on developments in the Middle East and the Black Sea region. Not since the end of the Soviet Union has the South Caucasus been such a critical point for the West, especially the incoming Biden administration.
But time is critical and any further delay in active U.S. policy could spell disaster for Georgia, which serves as a door to the Caspian and on to Central Asia.
The West has been in regression in the region for quite some time now; the Karabakh war only brought it to the light, and it must be proactive if things are to change.
Much will depend on the U.S. and its new administration, but the West will have to come to an understanding with Turkey, even if it be limited, to salvage its deteriorating position in the region.
After all, the South Caucasus has always been the only theater where Turkish and Western interests have always coincided. Considering its limited presence in the region, the West could consider backing Turkey.
Not only would it serve as a reconciliatory gesture pleasing Ankara, but it would also limit Russia's movement in the region. With the ink about to dry on who will influence the region, the West must immediately adapt its approach if it wishes to have any input in the rapidly changing geopolitics of the South Caucasus.
Author's note: first published in dailysabah