Digitalization: key to implementing an inclusive and sustainable economic model in Latin America
Latin American manufacturing has been hit hard by the COVID-19 pandemic in 2020, with significant decreases in industrial production, intra-regional trade and exports compounding existing barriers to growth. However, accelerated digitalization prompted by the crisis offers an opportunity for transformation, closer intra-regional cooperation and trade integration, according to a webinar panel of experts convened by the Global Manufacturing and Industrialisation Summit (GMIS) Digital Series on "Latin America and the Caribbean: Manufacturing and Economic Growth in the post-Covid-19 Era".
Silvia Hooker Ortega, Manager of International Affairs at the National Society of Industries in Peru, observed that enterprises in several Latin American countries had re-shored capital, worsening regional trade and production, with a fall of 22 per cent in exports expected regionally. "This challenge consists of rethinking previous models of development and moving towards more sectoral models, where we can invest in capacity-building and research in order to generate regional value chains that allow us to grow in the region, generate decent employment and ensure that a crisis such as the current one does not affect us so drastically in the development of our countries," observed Hooker Ortega.
Clemente Ruiz Durán, National Researcher of the National Council of Science and Technology (CONACYT) and professor at the National Autonomous University of Mexico, noted that digitalization had allowed the region´s economy to continue functioning. He stated that public investment in digitalization would enable sustainable energy, mobility, communication and transport systems. Ruiz Durán also urged pairing initiatives between micro, small and medium enterprises (MSMEs) and large firms for integration in regional value chains, and training programmes. "I propose to turn our eyes towards Latin America instead of the rest of the world," he said. "I believe that this is a great opportunity and if we do it well, it can be the beginning of a redefinition of industrial development in Latin America," concluded Ruiz Durán.
Tomás Karagozian, President, UIA Joven/Unión Industrial Argentina, stressed the importance of a regionalized economy, advocating for increased dialogue and consensus in order to "overcome recurring crises that we go through every four to five years." Karagozian noted that, while digitalization had accelerated during the pandemic, and the region is poised to benefit from productivity increases, Latin America continues to face issues of management and leadership, and value chain integration. "I believe that we must all work on digitalization and (…) towards stronger and more consolidated productive matrices at local level with a great regional connection, and with global participation in terms of information exchange, digitalization and sharing of experiences," urged Karagozian.
Concluding the discussion, Diego Masera, Chief of the Regional Coordination Division for Latin America and the Caribbean at the United Nations Industrial Development Organization (UNIDO), said the crisis as an opportunity to move towards sustainability, social equity and the achievement of the Sustainable Development Goals. "Indeed, this crisis provides an opportunity to change our approach to the development of manufacturing in the region. In this regard, we must focus our energies on supporting more inclusive, sustainable and people-centred development," he urged.
Absolute Digital Media On The New Digital Marketing Trends of 2021
The year of 2020 is one that many of us are more than happy to leave behind for new beginnings, but with a new year also comes a new load of marketing trends. Out of these marketing trends, which of them will be best for your business? In this article, we will be providing you with insight into some of the new digital marketing trends for 2021.
Social Media Will Become More Important Than Ever
Social media has been used in marketing for several years now, but in 2021 it will be more important than ever before. With platforms such as Facebook implementing a market place for individuals and businesses to advertise and sell their items, this will be a new way for customers to not only to discover companies but also purchase items directly from their Facebook pages. This will become a new way for agencies such as Absolute Digital Media to use social media to increase their own visibility as well as their clients.
Virtual Events Are Here To Stay
Throughout the year of 2020, people all over the world were forced to stay inside for longer than ever before as the virus took a hold of our lives. However, this has led to several businesses adapting to still host major events without having their attendees to travel. This has meant that virtual events for marketing have become more popular than ever before. This has been a popular move for an online marketing agency as this has provided them with the platform, they need to show their expertise and show their branding.
Absolute Digital Media On Using Chatbots
In addition to virtual events, there has been a huge focus on automation as we head into 2021. One of the biggest trends when it comes to marketing is the use of a chatbot. With several industry experts such as Ben Austin CEO of Absolute Digital Media and several others singing the praises of chatbots when aiding the conversion funnels, this is a new way of aiding customers through the discovery stage of the conversion funnels and into purchasing a product from you whether through your own website or another retailer.
Personalised Marketing Is More Important Than Ever
Along with virtual events and atomisation, personalised marketing techniques are more important than ever before. With personalised marketing in the form of email marketing and personalised messages, you can personally help the customer on their journey and make the sales process significantly easier. Though this will take time to implement this can provide your sales team with the perfect opportunity and aid in closing deals in the long term. This will not only help to boost your business, but it will make sure that the conversion funnel is optimised fully.
As a business owner, you want to make sure you have the best for your business and these trends are on, hand to help you out. Which of these will you be implementing within your business throughout 2021?
Deloitte Releases Tech Trends 2021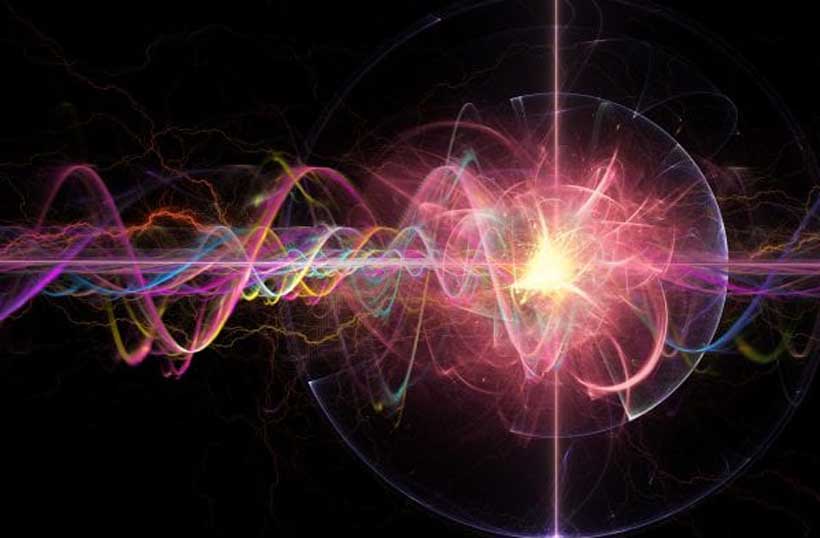 The public sector has been thrust to the forefront of the societal and economic disruption caused by the pandemic, and technology leaders have had to accelerate digital transformation and reimagine how to enable their workforce and better serve Americans. Deloitte's 12th Annual Tech Trends Report, released today, examines the trends and opportunities that will disrupt every industry to a varying degree in the next 12 – 18 months. The special government analysis reviews the trends through a public sector lens and provides examples of the trends in action with agencies applying them to advance their missions.
"Digital transformation projects that used to take years have been completed in a matter of months. Government tech leaders have demonstrated their own grit and resilience and that of their organizations through this disruption," said Scott Buchholz, Emerging Technologies Research Director and Government and Public Services CTO, Deloitte Consulting LLP. "However, 2020 has clearly shown that organizations need to become nimbler in strategy and culture. Moreover, they need to be modernizing mission-critical systems while enhancing security and maintaining zero disruption operations."
To read the Tech Trends 2021: A government perspective and how prepared government agencies are to navigate continued disruption, click here.
AI Business Names Deloitte Leader David Kuder AI Innovator of the Year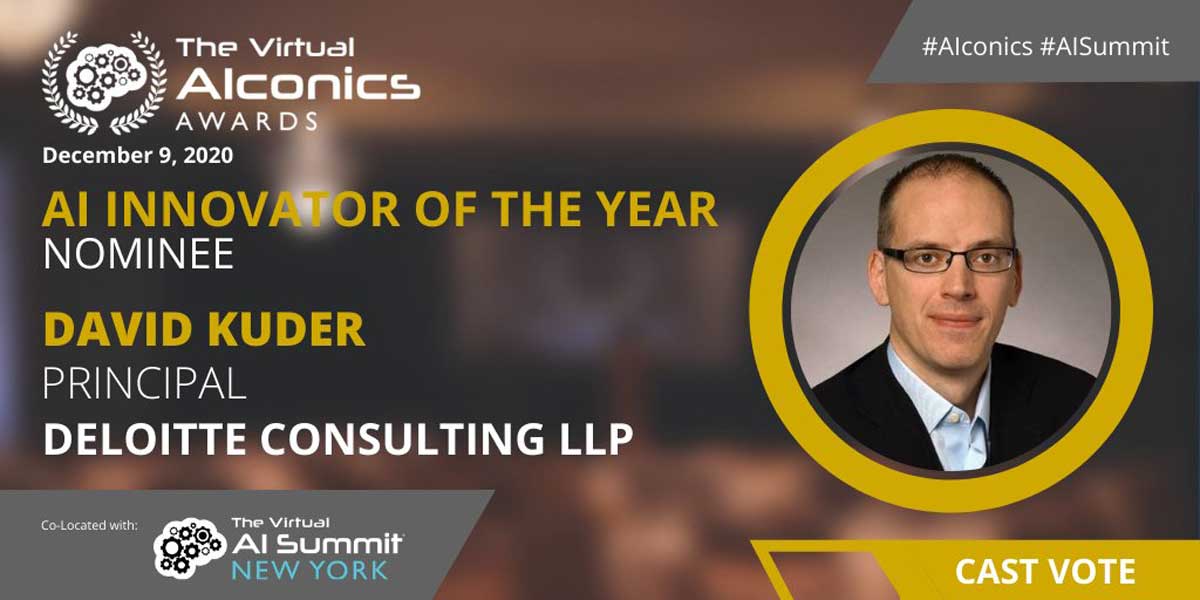 Deloitte today announced that Dave Kuder, principal, Deloitte Consulting LLP, and leader of Deloitte's U.S. AI insights and engagement market offering, is the winner of the this year's AI Innovator of the Year award from AI Business. Kuder was recognized for his work in serving as a trusted advisor for clients on AI transformation efforts; empowering AI talent with curated learning and development curriculum, and enabling new Conversational AI and AI Foundry businesses.
The award was announced Dec. 9 as part of the 2020 Virtual AI Summit New York and recognizes a leader who leveraged AI innovation to revolutionize the way we work, live and interact with society. The 12 finalists included individuals from leading organizations who exhibited outstanding performance, drove meaningful change, and spearheaded innovative projects within the field of AI. The winner was chosen through an online poll of Kuder's peers in the AI industry.
"Over the past year, we've seen the power and benefits of leveraging AI in business — and in our everyday lives — as we adapt to working and living in new ways," said Kuder. "I'm honored to be recognized by my peers and AI Business and am proud to work alongside my colleagues at Deloitte, who inspire new innovation and offer experienced counsel to our clients each day. Our team is agile and quick-minded, which has undoubtedly helped us remain at the forefront of the AI field during the most disruptive year yet."
Deloitte guides clients navigating human and machine collaboration and allows organizations to realize the power of the "Age of With." Deloitte's experienced team of leaders help clients implement automation that creates efficiency in processes, workflows and decisions; uncover insights to drive better and faster decision making; and create engaging and human-like digital interactions and outcomes. For more information about Deloitte's work with analytics and AI and perspective on the Age of With, please visit the website.
The Deloitte AI Institute's mission is to support the positive growth and development of AI through engaged conversations and innovative research. It also focuses on building ecosystem relationships that help advance human-machine collaboration in the "Age of With," a world where humans work side-by-side with machines.