Carbon dioxide levels hit new record; COVID impact 'a tiny blip'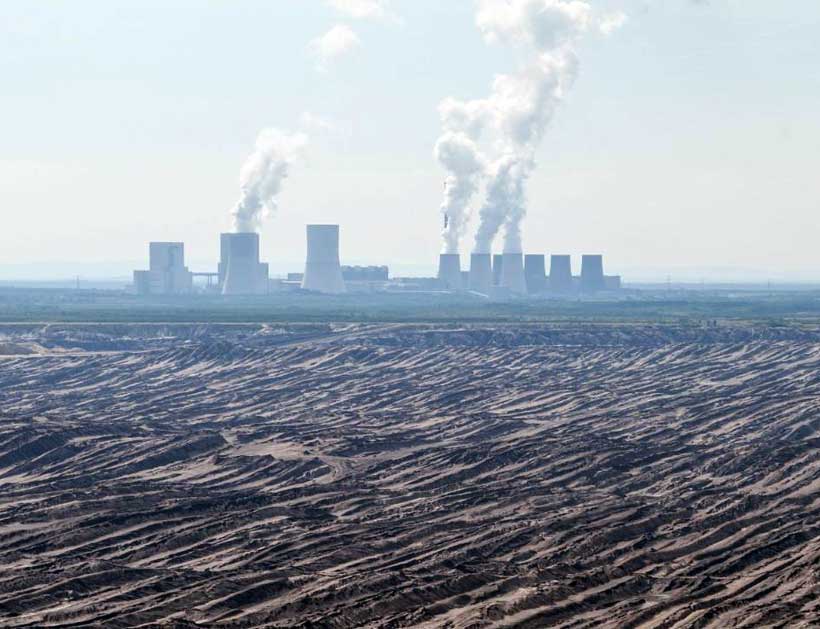 Levels of carbon dioxide (CO2) in the atmosphere hit a new record of 410.5 parts per million in 2019, and are expected to keep rising this year, the World Meteorological Organization (WMO) said in its annual Greenhouse Gas Bulletin on Monday. 
"We breached the global threshold of 400 parts per million in 2015. And just four years later, we crossed 410 ppm. Such a rate of increase has never been seen in the history of our records. The lockdown-related fall in emissions is just a tiny blip on the long-term graph. We need a sustained flattening of the curve", WMO Secretary-General Petteri Taalas said in a statement. 
Reduced activity associated with COVID-19 lockdowns is expected to cut carbon emissions by 4-7 per cent this year, Professor Taalas said.  
Oksana Tarasova, WMO Chief of Atmospheric and Environment Research Division, told a news conference in Geneva that although it looked like the pandemic had brought the world to a standstill, carbon emissions had continued almost unabated because lockdowns only reduced mobility, not overall energy consumption.  
Steadily rising
She compared to the carbon levels in the atmosphere to a bathtub that was filling up more and more every year, and even a single drop of carbon would cause the level to rise. The COVID-related lockdowns were equivalent to just slightly reducing the flow from the tap, she said.  
"The CO2 which we have now in the atmosphere is accumulated since 1750, so it's every single bit which we put in the atmosphere since that time that actually forms the current concentration. It's not what happened today or yesterday, it's the whole history of the human economic and human development, which actually leads us to this global level of 410", Dr. Tarasova said. 
CO2 levels rose by 2.6 ppm in 2019, faster than the average rate for the last ten years, which was 2.37 ppm, and are now 48 per cent higher than the pre-industrial level.  
Professor Taalas said that in order to meet the goals of the 2015 Paris Agreement, in which governments pledged to try to stop temperatures rising by more than 1.5 degrees Celsius above pre-industrial levels, the world needed to switch from coal, oil and gas-fired energy towards solar, wind, hydropower and nuclear power, as well as adopting less-polluting modes of transport, including electric vehicles, biofuels, hydrogen and bicycles.
Carbon commitments
He said it was good news that a growing number of countries had committed to reaching carbon neutrality by 2050, which was required to meet the 1.5 degree target.  
"So far we have 50 per cent of the global emissions which are coming from China, European Union and Japan and South Korea, and also 50 per cent of the global GDP behind this", he declared.
"And if the US with the Biden administration will have the same target that would mean we would have the majority of our emissions and also the majority of the global economy behind such a target. And we should bend this emissions growth curve in the coming five years, and then we should start seeing drops of the emissions of the order of six per cent per year until 2050 to reach that target."
Election pledge 
He said US President-elect Joe Biden had indicated during his election campaign that he would initiate a big financial stimulus for carbon-friendly technologies.  
"We are talking about a couple of trillion. And then he has indicated that he would like to have the same aim as many others, to become carbon neutral by 2050, and of course that would be good news globally, and it might have the domino effect that it might motivate also some other countries to join this kind of movement." 
Western Indian Ocean region has declared 550,000 square kilometers as protected
The Western Indian Ocean region has declared 143* marine and coastal areas as protected – an area covering 553,163 square kilometers, representing 7 percent of the total Exclusive Economic Zone (EEZ) for the region – according to a new publication by the UN Environment Programme (UNEP)-Nairobi Convention and the Western Indian Ocean Marine Science Association.
The Marine Protected Areas Outlook, released today, indicates that almost half of the total area – an estimated 63 percent of the overall square kilometers – was brought under protection in the seven years since the 2015 adoption of Sustainable Development Goal 14.5, which committed countries to conserving at least 10 percent of their marine and coastal areas by 2020.
This Outlook examines the current and future status of Marine Protected Areas (MPAs) in Comoros, Kenya, France (in its Western Indian Ocean territories), Madagascar, Mauritius, Mozambique, Seychelles, South Africa, and Tanzania, emphasizing the increased commitment of countries to strengthen marine protection. In 2019 alone, Seychelles brought 30 percent of its Exclusive Economic Zone under protection, safeguarding the habitats of 2,600 species, while South Africa declared 20 new MPAs – enabling both countries to exceed the 10 percent target. Comoros has developed new MPA-specific legislation, while over three hundred Locally Managed Marine Areas – i.e., areas in which coastal communities shoulder the mantle of conservation – have been declared across the region.
The publication further documents the dozens of proposed MPAs currently under consideration by countries, which would cover an additional 50,000 square kilometers or more. Nevertheless, with only 7 percent of the region's total EEZ under protection, greater momentum and investments will be required by countries to reach the more ambitious target of 30 percent protection by 2030, as proposed under the Global Biodiversity Framework.
Although the ocean provides us with resources essential for survival, including food, employment, and even oxygen, the world is damaging and depleting it faster than ever. Soon, the region may no longer be able to count on the many jobs, health, and economic benefits – valued at 20.8 billion USD – that the Western Indian Ocean provides. Marine protected areas offer one of the best options to reverse these trends.
"A well-managed MPA can bring significant economic, social, and environmental benefits to a country," said Yamkela Mngxe, Acting Director of Integrated Projects and International Coordination in South Africa's Department of Forestry, Fisheries and the Environment. "They can increase food security by preventing the overexploitation of fish stocks; create and protect jobs in the tourism and fisheries sectors; build resilience to climate change; and protect species and habitats."
Though countries in the region have made significant strides in protecting its marine and coastal areas, the Outlook outlines best practices, challenges, and several opportunities to build on thisprogressto ensure the entire region meets future Global Biodiversity Framework targets on marine protected areas. The Outlook's assessment of the management effectiveness of MPAs indicates that MPA frameworks and institutions do not always function effectively. Nor is relevant legislation consistently implemented, due to financial or personnel capacity gaps; weak enforcement on MPA boundaries; and management decisions that are not guided by science.
Key recommendations from the Outlook therefore include:
The need for dedicated budgets for MPA management;
Adopting proactive law enforcement and compliance strategies to ensure MPA regulations and guidelines are being respected which could be informed by the best practices in fishery reserves like Mauritius, which have helped to restore fish stocks and protect biodiversity;
Incorporating research and monitoring programmes on biodiversity and ecosystems into decision-making in MPAs;
Strengthening community engagement in marine protection by implementing lessons learned by the MIHARI Network, which brings together more than 200 Locally Managed Marine Areas in Madagascar.
"The MPA Outlook comes at a time when the region has embarked on large-scale socio-economic developments that are equally exerting pressure on MPAs," said Hon. Flavien Joubert,Minister of Agriculture, Climate Change, and Environment of the Seychelles. "The Outlook thus provides some answers and innovative approaches to minimize the scale of negative impacts on MPAs."
The MPA Outlook concludes that by seizing the opportunities it presents, countries in the region can capitalize on this progress to safeguard the Western Indian Ocean's immense natural beauty and resources for generations to come – and sustain momentum towards achievement of the post 2020 biodiversity framework targets.
Deadly flooding, heatwaves in Europe, highlight urgency of climate action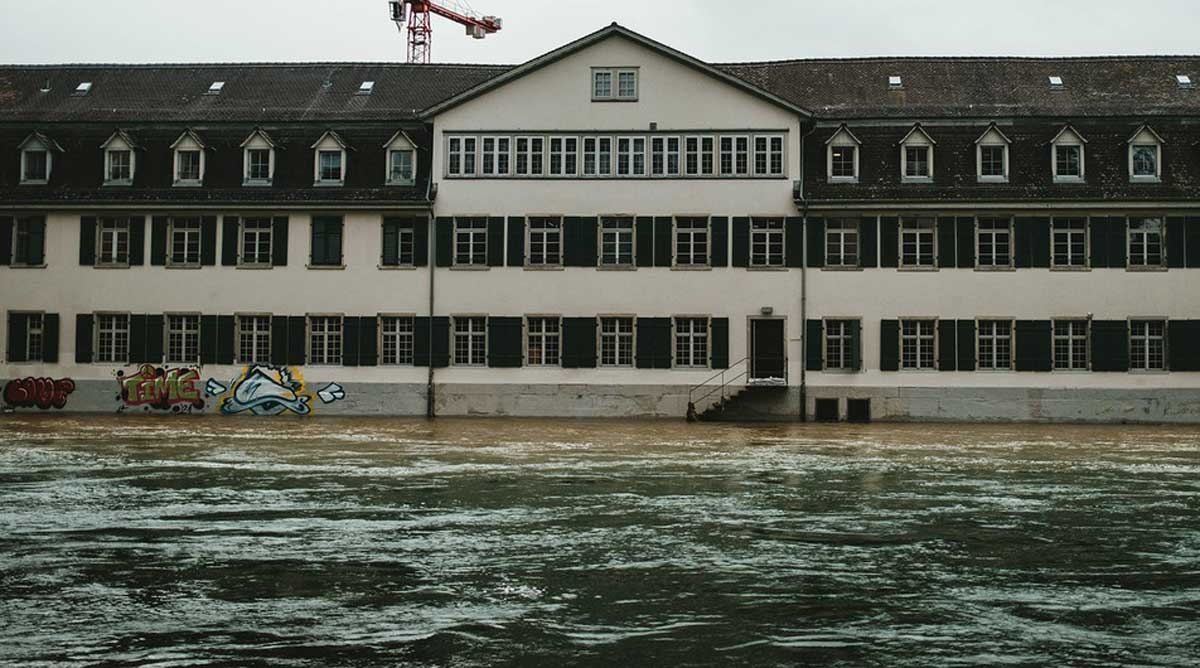 Heavy rainfall that has triggered deadly and catastrophic flooding in several western European countries, is just the latest indicator that all nations need to do more to hold back climate change-induced disasters, the World Meteorological Organization (WMO) said on Friday.
The agency said that countries including Belgium, Germany, Luxembourg and the Netherlands had received up to two months' rain in two days from 14 to 15 July, on ground that was "already near saturation".
Photos taken at the scene of some of the worst water surges and landslides show huge, gaping holes where earth and buildings had stood until mid-week, after media reports pointed to well over 100 confirmed fatalities in Germany and Belgium on Friday morning, with an unknown number still missing across vast areas.
"We've seen images of houses being…swept away, it's really, really devastating", said WMO spokesperson Clare Nullis adding that that the disaster had overwhelmed some of the prevention measures put in place by the affected developed countries.
In a statement issued by his Spokesperson, the UN Secretary-General António Guterres, said he was saddened by the loss of life and destruction of property. "He extends his condolences and solidarity to the families of the victims and to the Governments and people of the affected countries."
The UN chief said the UN stood ready to contribute to ongoing rescue and assistance efforts, if necessary.
"Europe on the whole is prepared, but you know, when you get extreme events, such as what we've seen – two months' worth of rainfall in two days – it's very, very difficult to cope," added Ms. Nullis, before describing scenes of "utter devastation" in Germany's southwestern Rhineland-Palatinate state, which is bordered by France, Belgium and Luxembourg.
Highlighting typical preparedness measures, the WMO official noted In Switzerland's national meteorological service, MeteoSwiss, had a smartphone application which regularly issued alerts about critical high-water levels.
The highest flood warning is in place at popular tourist and camping locations including lakes Biel, Thun and the Vierwaldstattersee, with alerts also in place for Lake Brienz, the Rhine near Basel, and Lake Zurich.
Dry and hot up north
In contrast to the wet conditions, parts of Scandinavia continue to endure scorching temperatures, while smoke plumes from Siberia have affected air quality across the international dateline in Alaska. Unprecedented heat in western north America has also triggered devastating wildfires in recent weeks.
Among the Scandinavian countries enduring a lasting heatwave, the southern Finnish town of Kouvola Anjala, has seen 27 consecutive days with temperatures above 25C. "This is Finland, you know, it's not Spain, it's not north Africa,", Ms. Nullis emphasised to journalists in Geneva.
"Certainly, when you see the images we've seen in Germany, Belgium and the Netherlands this week it's shocking, but under climate change scenarios, we are going to see more extreme events in particular extreme heat," the WMO official added.
Troubled waters
Concerns persist about rising sea temperatures in high northern latitudes, too, Ms. Nullis said, describing the Gulf of Finland in the Baltic Sea at a "record" high, "up to 26.6C on 14 July", making it the warmest recorded water temperature since records began some 20 years ago.
Echoing a call by UN Secretary-General António Guterres to all countries to do more to avoid a climate catastrophe linked to rising emissions and temperatures, Ms. Nullis urged action, ahead of this year's UN climate conference, known as COP26, in Glasgow, in November.
South Africa Invests in Biodiversity to Promote Rural Development and Conservation
South Africa is stepping up investment for its wildlife and biodiversity sectors thanks to a grant of $8.9 million from the Global Environment Facility (GEF). The Catalyzing Financing and Capacity for the Biodiversity Economy Around Protected Areas Project aims to enhance South Africa's stewardship of its rich biodiversity and expand the benefits of protected areas for local communities. It will also help address high unemployment and limited livelihoods options in and around protected areas as well as inequality in rural economies.
The project supports South Africa's efforts to foster the unrealized potential of its wildlife and biodiversity sectors as drivers for economic growth, including through expanding conservation areas and mitigating threats to protected areas and conservation objectives.
It puts into action South Africa's biodiversity economy node concept, which identifies certain areas within the country as containing both high-value biodiversity and opportunities for economic development. The project will target activities in three biodiversity economy nodes: (i) the Greater Addo to Amathole node in the Eastern Cape Province, (ii) the Greater Kruger-Limpopo node in Limpopo Province, and (iii) the Greater-iSimangaliso node in KwaZulu-Natal Province.
"The biodiversity economy is central to South Africa's tourism industry and building the resilience of communities to climate change. Empowering communities to invest in the biodiversity economy will create jobs, promote biodiversity stewardship and stimulate rural development in a climate-smart way," said Marie Françoise Marie Nelly, World Bank Country Director for South Africa, Botswana, Eswatini, Lesotho, and Namibia.
Project activities include providing training, mentorship, and capital to micro, small, and medium enterprises (MSMEs); expanding the area of land under protected status through South Africa's land stewardship program; and facilitating knowledge exchange to support expansion of the biodiversity economy across the country based on lessons learned from the three nodes.
The project is aligned with South Africa's National Development Plan 2030 and its National Biodiversity Strategy and Action Plan 2015-2025, both of which identify the wildlife economy as an important sector for job creation and economic growth. It also supports South Africa's climate change objectives and Nationally Determined Contribution to the Paris Climate Agreement. The project's focus on inclusive job creation and economic growth through the development of MSMEs, integrated value chains, and entrepreneurship is also fully aligned with a draft World Bank Group Country Partnership Framework for South Africa.
About the Global Environment Facility
The Global Environment Facility (GEF) was established 30 years ago on the eve of the Rio Earth Summit to tackle our planet's most pressing environmental problems. Since then, it has provided more than $21.5 billion in grants and mobilized an additional $117 billion in co-financing for more than 5,000 projects and programs. The GEF is the largest multilateral trust fund focused on enabling developing countries to invest in nature and supports the implementation of major international environmental conventions including on biodiversity, climate change, chemicals, and desertification. It brings together 184 member governments in addition to civil society, international organization, and private sector partners. Through its Small Grants Programme, the GEF has provided support to more than 25,000 civil society and community initiatives in 135 countries.