Training women to avoid conflict in Sierra Leone
In the West African country of Sierra Leone, the UN is supporting a government programme, training women and men to take on leadership roles in areas such as peacebuilding, with the aim of promoting peace and non-violence.
"We have learned how to see the sparks before they turn into fires, metaphorically speaking," says Susan Pessima, from Selenga Chiefdom, Bo District, in the south of Sierra Leone. "That's important, because fires can spread fast if the conditions are right for it".
Ms. Pessima is talking about the fires of conflict and violence, fanned in part by the climate crisis, and dwindling natural resources. Often these take the form of land disputes. For example, there may be a disagreement over the boundary line between two properties. The problems often seem small, but they reflect larger and long-simmering tensions over class, ownership, and land rights. Sometimes, these disputes turn violent, and may even unleash bigger waves of violence.
'Women see things other people don't'
That's why the government is training local people, including Ms. Pessima, to take on new leadership roles in peacebuilding, agriculture, entrepreneurship, and governance in their communities. So far, a total of 80 "community peace and conflict monitors" have been trained to work in their villages and towns to spot the signs of conflict before it leads to violence.
A big emphasis has been placed on training women, who make up three quarters of the peace and conflict monitors. "It's no coincidence that these problems sprout and grow bigger even as women are discriminated against," says Nyabenyi Tito Tipo, Country Representative for the Food and Agriculture Organization (FAO) in Sierra Leone. "Any solution that leaves out half the population is bound to fail."
Women, says Ms. Pessima, are essential to building peace, and must be empowered. "We women know our communities well. We are in the homes, we are in the markets. We go out on the streets. We see things that other people don't."
Taking charge
The project involves women not just in making peace but in making decisions. Women have been appointed to half of the positions in all of the 16 newly created "village area land committees" in the four participating districts, and two villages have their first-ever women Town Chiefs.
Another training session brought together Paramount Chiefs, local leaders, and "mammy queens" (important women leaders) in selected chiefdoms to help empower women in implementing the government's National Land Policy.
One of the training participants was Desmond Kagobai, Paramount Chief of Selenga Chiefdom, Bo District. He says the message of the training was strong, and the practical guidance was useful. "If we want lasting peace and prosperity in our communities, then women must be involved from top to bottom and from start to finish."
Mutual support
The four-district program has also trained nearly 1,000 farmers—85% of them women—on finance and cooperatives. Women farmers have a harder time to secure resources than their male counterparts, as they are liable to be discriminated against in financial services—a big factor in poverty. Participants have formed Village Savings and Loan Associations (VLSA) for mutual support.
VLSA members can get small loans to cover expenses such as school fees and medical bills without selling farm equipment or other productive assets. That means they can contribute more to their household incomes. With support from UN-backed programmes, eight new farming cooperatives are now being registered with the government.
Another 2,500 people—80% of them women—have been trained in climate smart agriculture (CSA), with a focus on groundnuts, cassava, rice, and pepper and other leafy vegetables. Previously, most women farmers were practicing slash-and-burn agriculture; such practices may be more profitable in the short-term, but they damage the land and environment in the long-term. So, farmers have been taught good farming practices such as, mulching, soil and water conservation techniques, liquid and organic manure, among other conservation practices.
Imaging a better future for Sierra Leone
Training programme officials and participants say they feel more hopeful than ever before about the prospects for their villages and their country. "I learned a lot in the training, and I appreciate that," says Paramount Chief Desmond Kagobai. "Just as important is the fact that the government and the United Nations have affirmed the role of women in the country's future."
One solution to the problems of Sierra Leone and the Sahel is simple but very difficult", says Ms. Tipo. "Women have got to be empowered and men have got to embrace women's power. There's nothing we can't do if we do it together."
'No end' to conflict in Ethiopia's Tigray region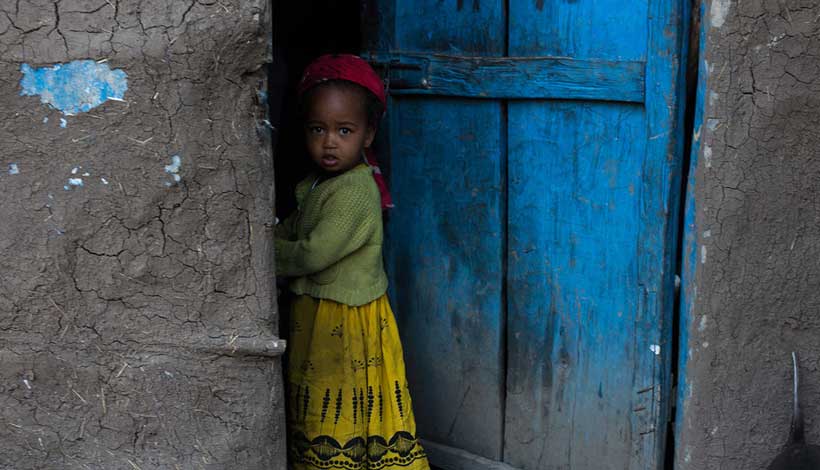 Disturbing reports have continued to emerge of widespread abuse of civilians in Ethiopia's Tigray region, nearly six months since conflict erupted, the UN Children's Fund (UNICEF) said on Tuesday.
"There is no clear end in sight" to the conflict, said agency spokesperson James Elder, after returning from a visit the northern Ethiopian region.
Worst fears
He said more than a million people were displaced, noting that fighting was continuing, and security remained a major issue. UNICEF had been "concerned from the onset about the harm that this is going to cause children, and unfortunately such fears are being realized."
The conflict is the result of months of escalating tensions between the Ethiopian Government and the dominant regional force, the Tigray People's Liberation Front (TPLF), which culminated in Prime Minister Abiy Ahmed ordering a military offensive after rebels attacked a federal army base.
Within days, militias from the neighbouring Amhara region had joined the fray, reportedly followed by some troops from neighbouring Eritrea – a long-time rival of Tigray.
According to the Government, the region had been secured by the end of November, however TPLF resistance has continued, amid accusations of extrajudicial killings and rights abuses on all sides. 
Child victims
Mr. Elder underscored the impact on women and girls, characterising it as a "protection crisis".
He added: "What is really emerging now is a disturbing picture of severe and ongoing child violations, there is also unfortunately an education and nutrition emergency and I saw extensive destruction to systems on essential services that children rely on."
Among the estimated one million displaced by the violence are children who have suffered terribly, the UNICEF official explained.
300 km march in flip-flops
"The many children I spoke with, there was one, a girl who is 16, Merhawit, she had walked 300 kilometres with her baby brother on her back from the west of country, amid pretty intense fighting…300 kilometres and in broken flip-flops", he said.
"Those stories abound. She was a star in physics, and now she is searching for food and hasn't seen a classroom in a year."
Apart from the education crisis, the Tigray region is also in the grip of a nutrition emergency, linked to pillaging and the destruction of medical centres and costly irrigation systems which farming communities cannot do without.
"We had a recent assessment in 13 towns and more than half of boreholes are non-functional," said Mr. Elder. "It's important to remember that these were really advanced systems, supporting hundreds of thousands of people with generators and electrical circuitry, all looted or destroyed."
Vandalizing and looting
Health centres have not been spared either, with the majority now out of action.
This includes a new maternal health clinic specialising in emergency surgery for mothers that opened 100 kilometres from Mekelle which has been ransacked.
"Everything – X-ray machines, oxygen, and mattresses for patients – are gone," said Mr. Elder. A doctor there told me, "It had all the services a mother and baby needed. It was a life-saving place. There was no reason for forces to come here. They came here for vandalizing and looting."
The UNICEF spokesperson also urged all those with influence on the military actors involved in the conflict to condemn rights abuses against civilians. "Severe and ongoing child rights violations" have been reported by victims, he said.
"We have an average of three cases of reported, reported gender-based violence, remembering of course that this is probably the tip of the iceberg because reporting is very, very difficult both for…security and cultural elements of shame, and so on. I heard traumatic stories of children as young as 14, I heard reports of gang-rapes."
Thousands flee fresh clashes in Central African Republic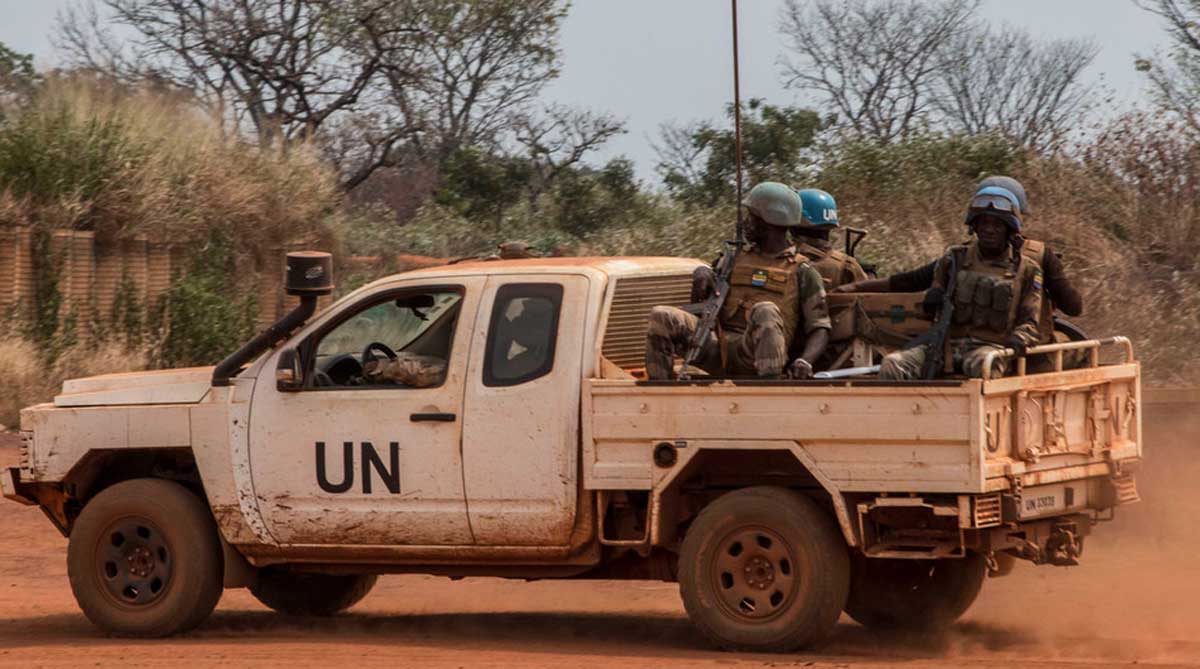 Recent fighting between government forces and rebels in northern Central African Republic (CAR) has forced more than 2,000 refugees into neighboring Chad over the past week, the UN refugee agency (UNHCR) said on Tuesday.
According to the agency, new arrivals in Chad reported having fled clashes, as well as pillaging, extortion and other acts of violence at the hands of rebel groups. Most of the displaced were from CAR's Kaga-Bandoro, Batangafo and Kabo regions.
UNHCR spokesperson Babar Baloch said that to reach Chad, people had to wade shoulder-deep through the Grande Sido river, which flows along the Chad-CAR border, with the some carrying their few belongings on their heads.
"The refugees are now settled in Gandaza village and the bordering town of Sido, although some are having to resort to crossing back into CAR to find food or salvage what little is left from their properties", he added.
Violence flared across CAR following last December's contested elections, with armed elements allied with former president François Bozizé attacking several towns and villages. Hundreds of thousands of people were displaced within the country as well as into neighbouring ones.
Chad currently hosts close to 11,000 of the total 117,000 Central African refugees who also fled to Cameroon, the Democratic Republic of the Congo (DRC) and the Republic of the Congo (ROC) in the wake of the post-electoral violence.
Longstanding humanitarian crisis
The influx slowed considerably since mid-March after government forces and their allies reclaimed most of the rebel strongholds, UNHCR said. The lull allowed some 37,000 formerly internally displaced persons (IDPs) to return to their areas of origin, who now need help to rebuild their lives, it added.
Roughly the size of France, CAR has been plagued by conflict and insecurity for years.
According to the UN Office for Coordination of Humanitarian Affairs (OCHA) about 2.8 million people in CAR – 57 per cent of the population – are in need of humanitarian assistance and protection. The situation has been further complicated by the coronavirus pandemic, with rising hunger, loss of livelihoods, closure of schools, and a reported increase in violence against women and children.
The Gambia Secures More Funds for COVID-19 Vaccines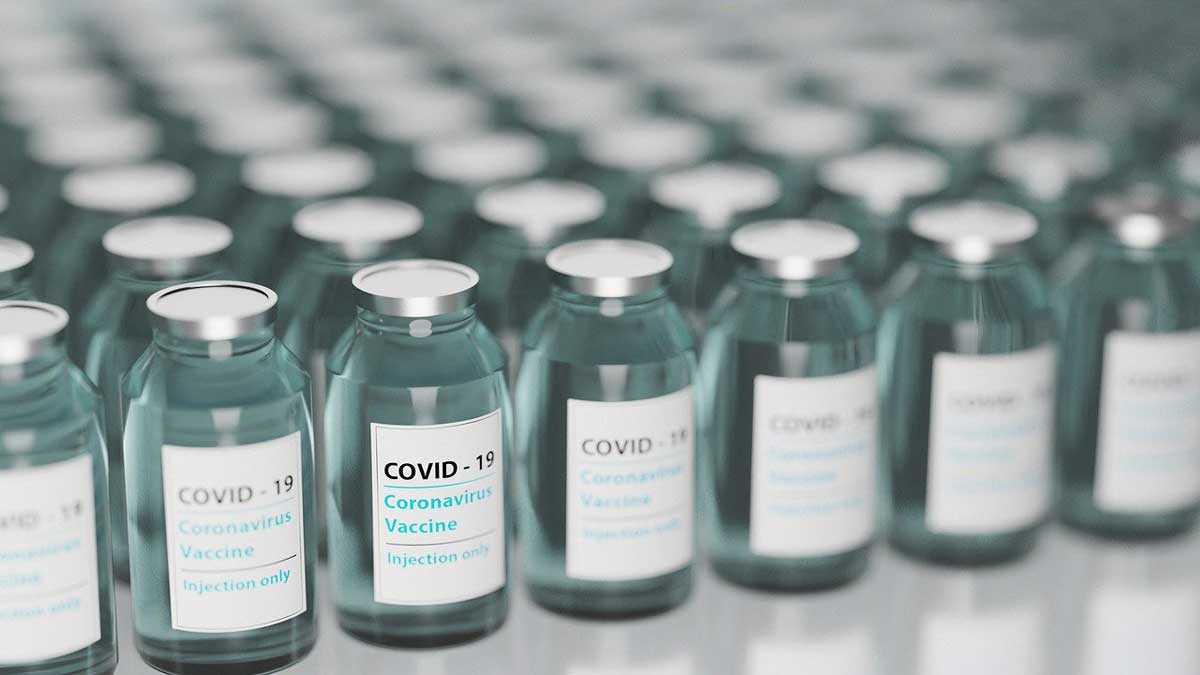 World Bank Board approved $8 million additional financing from the International Development Association (IDA) to provide The Gambia with safe and effective vaccine purchase and deployment.
"With this additional financing, the World Bank is helping The Gambia strengthen their pandemic response and health care systems, as well as scale up its vaccination campaign, with a total contribution of $19 million towards the implementation of the Government's National COVID-19 Preparedness and Response Plan," said Feyi Boroffice, World Bank Resident Representative for The Gambia.
The additional financing for Gambia COVID-19 Vaccine Preparedness and Response Project will strengthen immunization systems and service delivery capacity to support the COVID-19 vaccination roll-out. It will expand The Gambia's access to vaccines, through direct purchases from manufacturers and other arrangements through the African Vaccine Acquisition Trust convened by the African Union.
"The COVAX Facility will provide vaccine doses to cover 480,000 people and this additional financing from the World Bank will make it possible to have sufficient vaccine doses to cover 980,000 more people, with nearly all adults in the Gambia having access," said Samuel Mills, World Bank Task Team Leader for the project. "It is now important for people to be adequately informed that the benefits of COVID-19 vaccination outweigh the risk of not getting the vaccine."
To help prepare the National Deployment and Vaccination Plan for COVID-19 vaccines, the government conducted a vaccine readiness assessment with support from the World Bank, the World Health Organizations (WHO), the United Nation Children's Fund (UNICEF) and the Global Alliance for Vaccines and Immunizations (GAVI). The assessment showed that the country has trained medical staff, a monitoring system in place, as well as adequate storage capacity to handle both routine vaccines and COVID-19 vaccine at temperatures between 2°C and 8°C. This additional financing will also support the procurement of ultracold freezers to augment the cold chain to store vaccines such as the Pfizer/BioNTech vaccine which require sub-zero storage, and the freezers will subsequently be used by the National Blood Transfusion Center for storing blood plasma.
In addition, the World Bank has supported the Ministry of Health in procuring innovative and environment friendly health care waste treatment technology to allow safe decontamination in hospitals. The Foundation Stone Laying Ceremony will be held tomorrow for the construction of clinical waste treatment centers at Farato and at Edward Francis Small Teaching Hospital. The project contributed to the renovation of the Ndemban Clinic, which operates as a COVID-19 treatment center, and procured 10 ambulances for intensive care, critical life-saving medical equipment and supplies, as well as six pickup trucks and 18 motorcycles to facilitate contact tracing and response.
This $8 million funding package for The Gambia is one of several projects in support for the COVID-19 vaccination effort across Africa and other regions. Today, the World Bank Board also approved additional financing for Côte d'Ivoire ($100 million), Eswatini ($5 million), Rwanda ($30 million), El Salvador ($50 million) and Honduras ($20 million).