Guterres pledges support for sustainable industrial development in Africa
The COVID-19 crisis was impacting Africa "well before the pandemic spread across the continent", the UN chief said on Friday, marking Africa Industrialization Day, arriving at a point when many economies were expanding and "poverty was in decline".  
"Technology and innovation were being embraced across the continent, and progress had been made in unity and economic integration", Secretary-General António Guterres added.
Moreover, the entry into force of the African Continental Free Trade Area promised "a strong boost" in trade between nations.
A stunning reversal
However, the prolonged pandemic has taken a sizable toll on economic activity and pushed the region into its first recession in 25 years, according to UN figures.
There has been falling demand for African commodities and products, disruptions in trade and travel, reduced remittances and foreign investment, and vast job and income losses.
And the combination of domestic lockdowns and lower external demand due to the global recession will weigh heavily on the industrial sector.
A 'more resilient' continent
In working to realize the objectives of the Third Industrial Development Decade for Africa, which runs from 2016 to 2025, and by following the roadmaps laid out by the 2030 Agenda for Sustainable Development and Africa's Agenda 2063, Mr. Guterres said, "the response to the COVID-19 crisis offers an opportunity to redress structural inequalities and vulnerabilities and promote transformative change for a more resilient Africa". 
Industry can enhance productivity, increase the capabilities of the workforce, and generate employment, by introducing new equipment and new techniques.
And with strong linkages to domestic economies, industrialization will help African countries achieve high growth rates, diversify their economies and reduce their exposure to external shocks.
"On Africa Industrialization Day, I reaffirm the commitment of the United Nations system to support inclusive, resilient and sustainable industrial development in Africa", he upheld.
A chorus of support
"All farmers should have access to innovation and digital resources to transform agri-food systems and achieve rural development", said QU Dongyu, chief of the Food and Agriculture Organization (FAO). "Let's grow, nourish and sustain, together for a modern and sustainable African agriculture!".
The UN Industrial Development Organization (UNIDO) tweeted that "industrialization helps African countries achieve high growth rates, diversify economies and reduce exposure to external shocks, such as COVID19", pledging its commitment to the third Industrial Development Decade and Agenda 2063.
The General Assembly proclaimed 20 November Africa Industrialization Day in 1989. Since then, the UN has organized global events on that day to raise awareness about the importance of Africa's industrialization and the challenges faced by the continent.
Global Times: Xi's visit to Russia conveys great significance, injects certainty and positive energy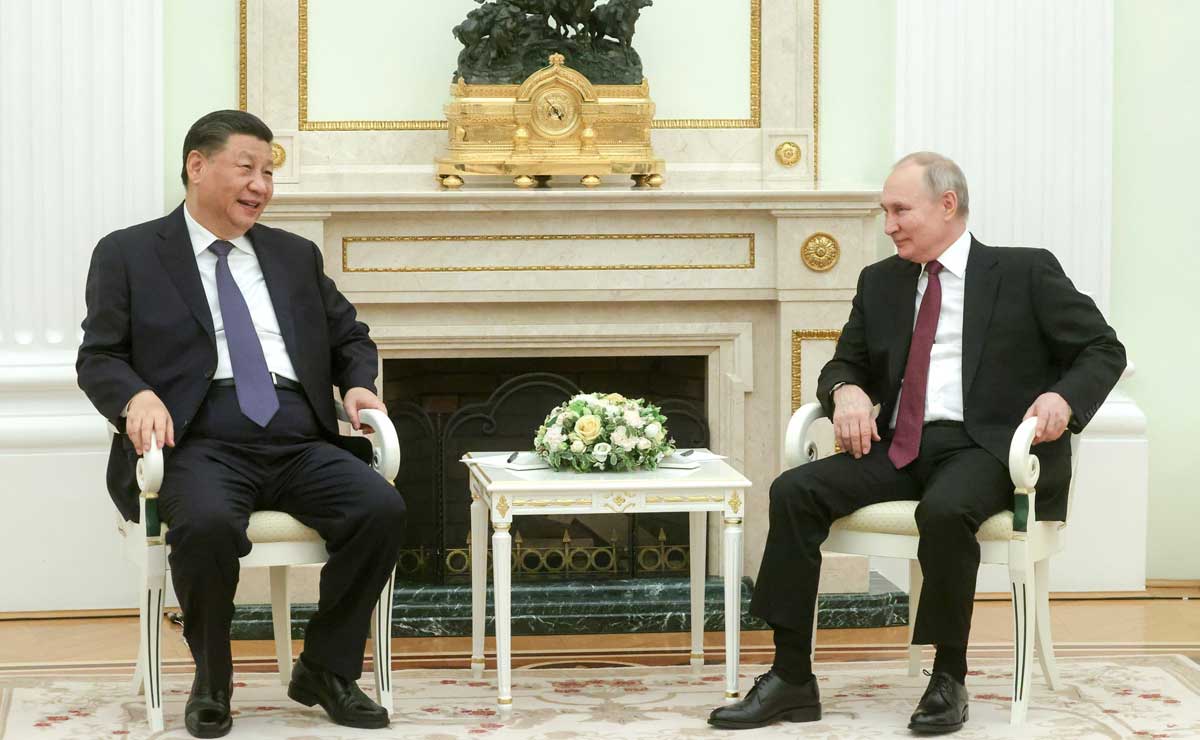 Chinese President Xi Jinping's state visit to Moscow is expected to attract global attention as the visit – the first overseas visit of the Chinese top leader in 2023 following the two sessions – is a trip of friendship, cooperation and peace, writes 'Global Times'.
However, the US and its allies are viewing the upcoming visit through "tinted glasses" by distorting the nature of China-Russia relations, smearing China's possible role as a mediator in the Ukraine crisis and rejecting its calls for a ceasefire in the conflict.
Some Chinese and Russian observers believe that the question is whether the US and the West want a mediator now or they just want the Ukraine crisis to prolong as long as possible, using Ukraine as a pawn to weaken Russia and control Europe while maintaining its hegemony in the world.
Not only is the US worried about the deepening China-Russia relations, it also constantly smears China and rejects China's proposal for peace talks, which shows that Washington does not want peace as it only wants to continue using Ukraine as a tool of weakening Russia and using the Ukraine crisis to engage in bloc-led confrontation, Zhang Hong, an associate research fellow at the Institute of Russian, Eastern European & Central Asian Studies of the Chinese Academy of Social Sciences, told the Global Times.
Although the US and some of its allies are skeptical about China's role and show "growing concerns" over the deepening China-Russia relations, some European countries such as France and Germany, which have been under the shadow of the crisis over the past year, are expecting China to play a bigger role in mediating the conflict, some experts said.
The China-Russia comprehensive strategic partnership of coordination for a new era is based on independent foreign policy, and the regular reciprocal visits of heads of states of Russia and China have been a tradition since mid-1990s said some Chinese and Russian experts.
The Chinese envoy to Russia also viewed such close interactions and exchange of views between the heads of state of the two countries as "the compass and anchor" of the development of bilateral relations.
"President Xi's state visit to Russia this time is a milestone for China-Russia relations in the new era. It will inject a strong impetus into bilateral relations and lead the sustained development of bilateral ties at a high level," Chinese Ambassador to Russia Zhang Hanhui told the Global Times in a recent interview.
Ten years ago, Xi's first overseas visit after being elected as the President was to Russia and during that visit, he elaborated for the first time on building a community of shared future for mankind, Wang Yiwei, director of the Institute of International Affairs at the Renmin University of China, told the Global Times on Sunday. "Ten years later, Xi's first visit after being elected as president will be to Russia, which also fully underscored how much importance China attaches to China-Russia relations in the new era," Wang said, noting that the visit will convey milestone significance, setting an example for a new type of international relations.
"As two permanent members of the UN Security Council, China and Russia are responsible for advancing the course of a multipolar world, rejecting unilateralism and hegemony," Wang said, noting that it's important to enhance strategic coordination with Russia and remain vigilant on Washington to reproduce the Ukraine crisis in Asia, writes 'Global Times'.
The American Thinker: "A prestige and perceptions of US power have dramatically crashed"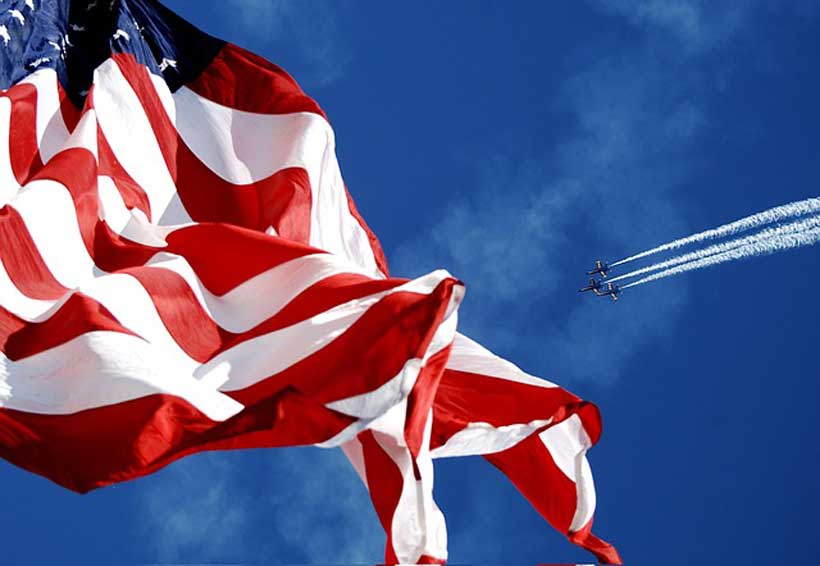 The shocking announcement that China had brought together bitter rivals Shiite Iran and Sunni Saudi Arabia to resume diplomatic relations in a deal negotiated in Beijing is a stunning defeat for America, threatening the basis of our Middle Eastern and world diplomatic power, writes Thomas Lifson at "The American Thinker".
If, as it appears, Saudi Arabia is no longer a reliable ally that can be counted upon to keep the Armageddon-mongering mullahs in Iran at bay while warming up to Israel, then the entire power calculus of the Middle East is shattered.
At a minimum, American prestige and perceptions of our power have dramatically crashed, though our propaganda media are doing their best to prevent the domestic public from understanding this.
The Chinese triumph in the Middle East, pushing aside America as the significant other, is one of the principal, if not the worst, signs of the disaster that the Biden presidency has unleashed. This is very bad news for us, our European and Japanese/Korean/Taiwanese allies dependent on Middle Eastern oil, and Israel.
In trying to comprehend how a catastrophe of this magnitude could have unfolded, I have been searching for explanatory factors. One that, perhaps strangely, didn't occur to me, was the Nordstream pipeline sabotage. Now I strongly suspect, notes Thomas Lifson, that the U.S. or its proxies are responsible for blowing up the pipeline, which (despite our media virtually ignoring this) ranks as the greatest man-made release of CO2 in history, and which has crippled the economy of Germany, our ostensible ally (for now).
One of America's most powerful international weapons is its overwhelming control over the global news ecosystem, and a complete blanket of media silence was soon enforced, causing that huge event to quickly fade from public consciousness.
When someone such as Prof. Jeffrey Sachs mentioned what had probably happened on Bloomberg TV, he was quickly yanked off the air. The information that Sachs imparts and that yank-off moment speaks volumes about the propagandistic "global news ecosystem" and is worth viewing.
Unlike the American public, world leaders and their populations are not prisoners of the "news ecosystem," and, as Sachs points out, many if not most believe that America is not above selling out its own allies. In private, well informed American journalists and others agree.
The suspicion of such perfidy is likely to have weighed heavily on the Saudis, though it was not the sole factor in them turning to China.
There are obviously many long-term factors behind this apparent diplomatic revolution, notably including China's economic rise and its position as the leading purchaser of Middle Eastern oil.
However, I think that the colossal arrogance of our own country, and the extent to which we have increasingly abused and victimized our own allies and vassals over the years must surely have been a huge contributing factor.
One problem with relying too heavily upon the power of your dishonest propaganda is that you may continue to believe in it yourself even after most of the intended targets of your deception have stopped doing so.
A fundamental distrust of our government and the propaganda lines enforced by our media is the only prudent way to approach understanding the realities of the world historical global power competition underway. We know that we are being lied to, but we don't fully understand what the lies are, – stresses Thomas Lifson at "The American Thinker".
Israeli-Palestinian tensions resemble 'Intifada' on the brink of a 'color revolution' in Israel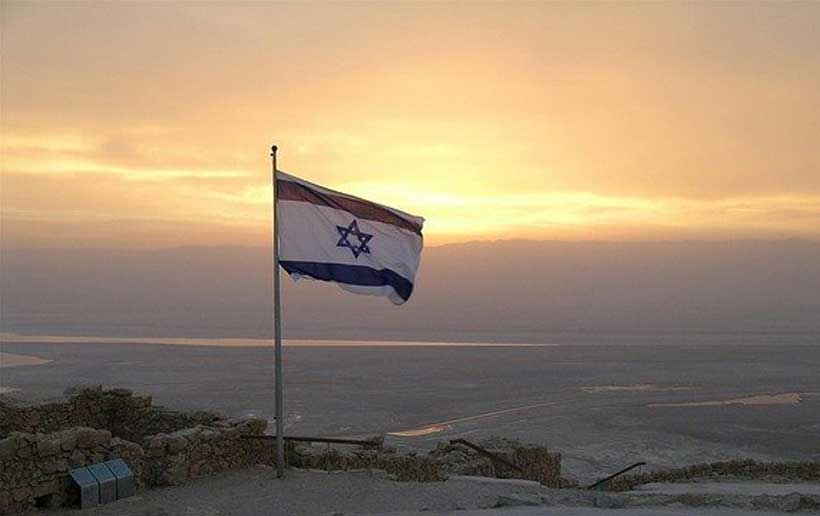 Bill Burns says his meetings with leaders during last week's trip to the region left him more concerned about prospect of increased violence, comments 'Times of Israel'.
The director of the United States Central Intelligence Agency William Burns expressed his concern last week that the current period of tensions between Israel and the Palestinians is beginning to resemble the violence of the Second Intifada.
The Second Intifada lasted from 2000 to 2005 and for Israelis became synonymous with the suicide blasts and bus bombings that led to the deaths of over 1,000 civilians and soldiers. The uprising that followed the Camp David peace negotiations also saw intense clashes with Israelis troops that left over 3,000 Palestinians dead.
Burns made the remarks days after returning from the region, where he met with senior Israeli and Palestinian leaders, as the Biden administration has intensified its efforts to calm tensions between the sides.
But Burns said he did not leave the trip feeling optimistic. "The conversations I've had with Israeli and Palestinian leaders left me quite concerned about the prospects for even greater fragility and even greater violence between Israelis and Palestinians.
on January 26, the IDF conducted a raid in the northern West Bank city of Jenin during which nine Palestinians were killed, including one civilian. Israel has defended the operation as a necessary anti-terror measure. The PA responded by announcing the severing of its security coordination with the IDF (though Abbas later told Burns ties were only partially cut).
A day later, a Palestinian gunman opened fire outside a synagogue in East Jerusalem, killing seven Israelis.
The IDF has pressed on with an anti-terror campaign to deal with a series of attacks that left 31 people in Israel dead in 2022, and seven more in an attack last month.
The IDF's operation has netted more than 2,500 arrests in near-nightly raids. It also left 171 Palestinians dead in 2022, and another 41 since the beginning of the year — many of them carrying out attacks or during clashes with security forces, though some were uninvolved civilians.
The US has pressed the PA to walk back its announcement cutting security ties with the IDF, which the Israel security establishment has long touted as crucial for maintaining stability and preventing terror in the West Bank. The PA's supporters have warned, however, that it will be harder to sustain in the long term in the absence of diplomatic negotiations that boost its image in the Palestinian street.
Many of the Israeli raids have sparked increasingly violent clashes with armed Palestinians frustrated over the Israeli incursions and the PA's willingness to cooperate.
Commenting on Burns' remarks, State Department spokesman Ned Price said the CIA director's concern "is precisely the reason Secretary Blinken from Israel, from the West Bank, from Egypt, encouraged Israelis, Palestinians to take urgent steps themselves that would de-escalate this situation and lead to greater degrees of security and stability for Israelis and Palestinians alike."
Meanwhile there is a shadow of a 'color revolution' looms over Israel. Mass protests have taken over the country and even representatives of the Israeli armed forces are joining them.
Dozens of Israeli air force reservists said they would not turn up for a training day in protest against Prime Minister Benjamin Netanyahu's judicial reforms, a jolt for a country whose melting-pot military is meant to be apolitical.
As Israel's strategic arm, the air force has traditionally relied on reservists in wartime and requires crews who have been discharged to train regularly in order to maintain readiness.
But in a letter circulated in local media, 37 pilots and navigators from an F-15 squadron said they would skip scheduled drills and instead "devote our time to dialogue and reflection for the sake of democracy and national unity".
The religious-nationalist government seeks changes that include curbs on the Supreme Court, which it accuses of overreach.
Critics worry that Netanyahu – who is on trial on graft charges he denies – wants excessive power over the judiciary.
Weekly and increasingly raucous demonstrations have swept the country, with some protest leaders – among them former military chiefs – saying that a non-democratic turn in government would warrant mass disobedience within the ranks.
Israel does not publish military personnel figures, making it hard to judge to impact of the air force reservists' protest, or of similar pledges by some reservists from other branches.