In his statement at a special meeting of the Security Council's Counter-Terrorism Committee on 6 March 2003, the Former Secretary-General Kofi Annan has noted:
"….Our responses to terrorism, as well as our efforts to thwart it and prevent it, should uphold the human rights that terrorists aim to destroy. Respect for human rights, fundamental freedoms, and the rule of law are essential tools in the effort to combat terrorism – not privileges to be sacrificed at a time of tension."
Acts of terrorism are one of the gravest forms of human rights violations that can potentially shake up the spirit of society. People acquire a hateful approach towards the terrorists and those involved in terrorist activities. Moreover, governments do not hesitate to take all possible hardest actions against terrorism to secure their citizens and nation. It can be understood that any counter-terrorist measure taken to satisfy this sentiment of society will more likely be appreciated rather than being criticized. In the wake of this situation, it becomes crucial for the state and its agencies to observe the human rights laws while enacting and exercising the anti-terrorist measures (OHCHR 2008). It has been found that there exists a continuous struggle between national security interests and the protection of the human rights of individuals. In numerous cases, European and American Courts have preferred human rights over the draconian legislative provisions to curb terrorism. When one is dealing with terrorism, measures taken for counter-terrorism shall give high regard to human rights. If States fail to achieve this balance, they will ultimately defeat the success of their counter-actions. Thus, it is to be remembered that one should not become a demon that they are fighting.
Understanding International Human Rights
Human rights are the core universal values available to every individual and group being a human. It provides fundamental freedoms to individuals and protects them from the arbitrary use of power by the state (OHCHR 2008). International human rights are the rights reflected under various core international human rights treaties and customary international law. It includes the Universal Declaration of Human Rights, International Covenant on Civil and Political Rights, International Covenant on Economic, Social and Cultural Rights, and others. Moreover, the prohibition of genocide, torture, and slavery is widely recognized as peremptory norms from which no derogation is possible. All the concerned state parties are under an obligation to protect human rights enshrined under these instruments. They shall not take any action in the breach of their commitments.
The immense importance of human rights raises a few considerations before the state. Whether human rights can be compromised in the name of national security? How should states deal with a situation where human rights fall between their national security or other interests? This short note will try to reflect on these essential issues.
What Is Terrorism?
There exists no universal definition of the term 'terrorism' (Acharya 2009); however, General Assembly has tried to define it as "criminal acts intended or calculated to provoke a state of terror in the general public, a group of persons or particular persons for political purposes are in any circumstance unjustifiable, whatever the considerations of a political, philosophical, ideological, racial, ethnic, religious or any other nature that may be invoked to justify them" (UNGA 1995). This term finds its mention under International Humanitarian Law that prohibits 'terrorism' and 'acts of terrorism' committed during an armed attack (Kaponyi 2007). During peacetime, such acts are dealt with under national laws, international criminal law, and human rights laws. Terrorism has been observed as a criminal act rather than an act of war (Acharya 2009); however, this definition is still evolving.
Terrorism is a controversial term, and its meaning differs from context to context and time to time. A person or group who acts as a terrorist for some might be a hero for others. However, it should be presumed that all such violence and destruction that constitutes terrorism and terrorist activities are done in the breach of human rights. These activities cause severe injury to the life and liberty of the individuals and the unity and integrity of the nation (Kaponyi 2007). In the interest of humanity, the state needs to adopt counter-terrorism measures in its legislation and enforcement actions to prevent and suppress terrorist activities while observing the rule of law.
Interaction Between Counter-Terrorism Measures And International Human Rights
There exists an unavoidable link between counter-terrorism measures and international human rights (Kielsgard 2013). Acts of terrorism provide legal justification to the threatened state to take actions that can cause severe human rights abuses. The interplay between these two concepts aims to address three dimensions of human rights: concerning the victims of the terrorist attacks, concerning the suspected terrorists, and concerning the people subjected to terrorism (Kaponyi 2007). The first category requires the right to life and dignity and the right to justice. The second category talks about the right to life, the presumption of innocence until proven guilty, the right to a fair trial, freedom from arbitrary detention, torture and degrading treatment, and the right to asylum. The third category talks about the right to life, right to information, freedom of association, strike, and expression. It is to be noted that the list of these rights are not exclusive and may include other related rights. Therefore, the state's actions must not defy its international human rights commitments in the guise of national security. There have been instances when courts have curtailed unnecessary and vague security measures found in infringement of human rights.
In Hamdan v Rumsfeld US Supreme Court held that the structure and procedures of the Military Commissions been set up to try detainees of Guantanamo Bay violates the Uniform Code of Military Justice and Common Article 3 of Four Geneva Conventions, 1949. It was a landmark case that restrained the Presidential power vis-à-vis the treatment of Guantanamo Bay prisoners (Philips 2006). In Hamdi v Rumsfeld Supreme Court rules, US citizens detained as enemy combatants have the right to due process and the ability to challenge their enemy combatant status. However, in Rasul v Bush Supreme Court provided that it has jurisdiction to hear habeas corpus petitions foreign nationals detained at Guantanamo Bay. This case attracted several petitions from foreign citizens challenging the basis of their detention. To prevent a large number of petitions from detainees, the US government came up with Military Commission Act in 2006 that bars foreign nationals from challenging their detention that was ultimately held unconstitutional by the US Supreme Court in the case of Boumediene v Bush. It can be observed that the Supreme Court has generally prioritized human rights over its national security issues (Wald 2010).
Similarly, the Court of Appeal in Miranda v Secretary of State for the Home Department found arbitrary 'stop powers used against journalistic information' contained under Schedule 7 of the Terrorism Act, 2000 of the UK to violate freedom of expression provided under Article 10 of the European Convention of Human Rights. In another case of Gillan and Quinton v United Kingdom European Court of Human Rights held blanket power to stop and search under Section 44 of the Terrorism Act, 2000 to violate the right to respect for private life that later got repealed and replaced by the legislature.
Counter-terrorism measures provide incentives to the government authorities to reinterpret their law justifying interrogation, detention, and 'targeted killing' (Sanders 2017). It provides immunity and legitimacy to their acts of human rights abuses with the least accountability. Under its 'War on Terror' against the Taliban Government in Afghanistan, the US has denied applying human rights and humanitarian law to the detainees at Guantanamo Bay and termed them as "enemy combatant" (Duffy 2005). However, from the International Humanitarian Law perspective, it can be counter-argued that the US is detaining combatants by creating a category based on a weak claim supported by reliable facts. They are arrested for an indefinite period without providing them the rights of prisoners. From the International Human Rights approach, a State is obliged to fulfill its international commitments over the persons who are present under its authority and control. This global outreach of the subject founds its applicability even in the areas beyond national jurisdiction, thus holding the US responsible for Guantanamo Bay that lies outside US territory.
Counter-terrorism measures are abused on the pretext of discrimination (Kaponyi 2007). General Assembly Resolution and UN Council on Human Rights Resolution prohibit discrimination that treats people from one ethnic or racial origin, religion or belief, disability different from the others. The creation of plausible legality of human rights violations by the state establishes a requirement to promote human rights (Sanders 2017). Where the UN General Assembly and Security Council have taken several counter-terrorism measures to combat terrorism, UN bodies also aim to respect human rights even in emergency cases. Law is undoubtedly evident that counter-terrorism measures cannot be fulfilled without considering human rights (Kielsgard 2013). States should respect human rights along with its counter-terrorism and security measures.
Conclusion
The real issue lies in determining the legality of counter-terrorist measures that occasionally fall short of the state's international commitments under its human rights regime. It has been observed that the absence of any definition of terrorism provides ample scope for the state to interpret the term 'terrorism' with a political bias favoring its interest (Kaponyi 2007). Further, a State can easily justify its actions in the name of national security that denies human rights to the individual and ultimately raises questions on the rule of law (Duffy 2005). Under the case laws, judges have shown an inclination to respect the international commitments on human rights regime. However, this cannot be said affirmatively for the legislature and enforcing authorities. It is not the counter-terrorism measures, but their abuse is problematic. Arbitrary and poorly-implemented counter-terrorism measures have their consequences. Co-lateral damage must be proportional. Since both counter-terrorism measures and human rights are important issues for a country; thus, it is essential that a balance be struck between them. It should be noted that fight against terror and the observance of human rights must go hand in hand. The State's responsibility is to respect human rights and not use counter-terrorism measures as a justification for their violation.
REFERENCES
Acharya, Upendra D. (2009): "War on Terror or Terror Wars: The Problem in Defining Terrorism," Denver Journal of International Law and Policy, Vol 37, pp 653.
Boumediene v Bush (2008): 553 U.S. 723
Duffy, Helen (2005): The "War on Terror" and the Framework of International Law, Cambridge University Press
General Assembly, Protection of human rights and fundamental freedoms while countering terrorism, A/RES/58/187 (2003)
General Assembly Resolution, U.N. Doc. A/RES/49/60 (Feb. 17, 1995)
Gillan and Quinton v United Kingdom (2010): ECHR 28 (2010)
Hamdan v Rumsfeld (2006): 548 U.S. 557 (2006)
Hamdi v Rumsfeld (2004): 542 U.S. 507
Kaponyi, Elisabeth K. (2007): "Upholding Human Rights in the fight against terrorism," Society and Economy, Vol 29, pp 1.
Kielsgard, Mark D. (2013): "Counter-Terrorism and Human Rights: Uneasy Marriage, Uncertain Future,"Journal Jurisprudence, Vol 19, pp 163.
Miranda v Secretary of State for the Home Department (2014): EWHC 255 (2014);
Office of the United Nations High Commissioner for Human Rights (2008): "Human Rights, Terrorism and Counter-Terrorism" <https://www.ohchr.org/Documents/Publications/Factsheet32EN.pdf>
Philips, Dennis (2006): "Hamdan v Rumsfeld: The Bush Administration and 'The Rule of Law'," Australian Journal of American Studies Vol 25, pp 40.
Rasul v Bush (2004): 542 U.S. 466
Sanders, Rebecca (2017): "Human rights abuses at the limits of the law: Legal instabilities and vulnerabilities in the 'Global War on Terror'," Review of International Studies Vol 44, pp 2.
UN Commission on Human Rights, Commission on Human Rights Resolution 2003/68: Protection of human rights and fundamental freedoms while countering terrorism, E/CN.4/RES/2003/68 (2003)
Wald, Patricia (2010): "National Security versus Human Rights: An uneven playing field," American Society of International Law, Vol 104, pp 458.
When shall the UNSC declare RSS a terrorist outfit?
Pakistan has urged the United Nations Security Council to designate India's Rashtriya Swayamsevak Sangh (RSS), the parent organization of the ruling Bharatiya Janata Party (BJP), as a terror group. Pak representative demanded that the RSS should also be included within ambit of the 1267 Sanctions Committee.
It is unfortunate that declaring an individual or entity a terrorist has become a political ploy. The freedom fighters of yester years like the taliban could become terrorists of today. Cuban and Latin American terrorists were displayed as freedom fighters in US gallery of portraits.
That's the crux of the problem. India calls Kashmiri freedom fighters 'terrorists'. It called Bengali insurgents 'mukti bahini', freedom fighters'. Unlike Kashmir, erstwhile East Pakistan was not a disputed state like Jammu and Kashmir. It was an integral part of Pakistan. But, India harboured, nurtured, trained and armed so-called Bengali 'freedom fighters' on Indian soil.
The White House welcomed Jalaluddin Haqqani (founding father of formidable Haqqani Taliban) as a guest.
India has a convenient way to exercise its diplomatic clout to get declared any entity a `terrorist'_ through linking it with `freedom movement' (euphemistically called `terrorism' by India) in the occupied Kashmir.
Why the RSS qualifies as a terrorist organisation
Congress leader Digvijaya Singh, former Madhya Pradesh chief minister, has alleged that "All arrested 'Hindu terrorists' have had RSS link". He claimed, `All Hindu terrorists who have ever been caught have association with RSS in some way or the other. Nathuram Godse, who assassinated Mahatma Gandhi, was also part of RSS. So, this ideology is spreading hatred, hatred breeds violence, and from violence is bred terrorism'.
"All Hindu terrorists who have ever been caught have association with RSS in some way or the other. Nathuram Godse, who assassinated Mahatma Gandhi, was also part of RSS, bomb blasts were executed by people influenced by Sangh ideology" said Digvijaya Singh
Reinforcing his stand on "Sangh terror," he said, "bomb blasts were executed by people influenced by Sangh ideology, be it Malegaon blast, Mecca Masjid blast, blast in Samjhauta express or Dargah Sharif."
Accusing RSS of propagating violence, Singh said, "The outfit which propagates violence and hatred, further propagates terrorism."
Defending Singh's charges, senior Congress leader Salman Khurshid said that his statements needs to be seen in the right context. "Ideologically Digvijay Singh has very strong views. He has opposed minority extremism and said that every kind of extremism is bad. We must contextualise what he said rather than generalise it and think he is saying it against one community or organisation," Khurshid said.
Howdy Modi critic's allegations
Speaking at the Houston City Council against the city's participation in the "Howdy Modi" pep rally, Pieter Friedrich expounded the RSS's nexus with worldwide terrorism'. Transcript of his speech:`
Last month, a white supremacist terrorist murdered 22 people in El Paso, Texas. His evil act was inspired by the murder of 51 people at mosques in Christchurch, New Zealand. That man's evil act was inspired by the murder of 77 people in Norway in 2011.In Norway, terrorist Anders Breivik left a manifesto that describes how he was inspired by other extremist and nationalist groups around the globe.
Breivik pointed to the RSS in India. He praised the "right wing Hindu nationalism" of the RSS and its goal of making India a "Hindu nation." He praised the RSS for how "they dominate the streets… and often riot and attack Muslims." He said the goals of white supremacists and the RSS are "identical" and that they should "learn from each other and cooperate as much as possible."
The RSS is a fascist paramilitary founded in 1925 — the same year that Hitler published Mein Kampf. The RSS developed with inspiration from the Nazis. And it produced Narendra Modi. In 2002, Modi presided as soldiers of the RSS massacred 2,000 Muslims. They gang-raped women, hacked people to death, burned people alive. Leaders of the pogrom later confessed on camera that Modi sanctioned their violence.
For this reason, Modi was banned from entering the USA for over 10 years. Today, under Modi's iron-fisted regime, Christians, Dalits, Muslims, Sikhs, and every Hindu who disagrees with the hate, violence, and supremacy of the RSS lives in fear of their lives.
Modi's hands are stained with blood. Those who shake his hand in welcome cannot wash their hands of complicity in his crimes. Bishop Desmond Tutu once said, "If you are neutral in situations of injustice, you have chosen the side of the oppressor." So what then if you roll out the red carpet for the oppressor? The philosopher Plato said, "Silence is consent." So what then if you raise your voice in support of the oppressor? Rather than "Howdy, Modi," the City of Houston ought to be saying, "Adios, Modi."
RSS fits in US `terror definition
U.S. Department of Defense Definition of Terrorism: terrorism refers to "the calculated use of unlawful violence or threat of unlawful violence to inculcate fear; intended to coerce or to intimidate governments or societies in the pursuit of goals that are generally political, religious, or ideological."
Narendra Modi is the RSS avatar
Narendra Modi, the current Prime Minister, like so many other Bharatiya Janata Party stalwarts, makes no bones about having been a member of the Rashtriya Swayem Sevak Sangh (National Volunteer Corps). The RSS has ubiquitous influence in all states and Union territories. Without its consent, no-one can get a party ticket or contest elections.
The RSS is a conglomerate of disguised terrorists. Indian media dare not focus its violent activities, but it is sometimes exposed by viral images of violence by its workers. Images show the RSS members participating in Delhi riots, lynching suspected beef eaters, or Muslim prayer goers. The RSS militants get identified while chanting religious slogans. Gandhi's assassin, Nathuram Godse, was an RSS member. It was the RSS that had spearheaded the demolition of the Babri mosque on December 6, 1992.
RSS emulates the Nathsi
In a work that expressed admiration for Nazi Germany's purge of Jews, Golwalkar wrote in 1939, "… the foreign races in Hindusthan must either adopt the Hindu culture and language, must learn to respect and hold in reverence Hindu religion, must entertain no idea but those of the glorification of the Hindu race and culture, i.e., of the Hindu nation and must lose their separate existence to merge in the Hindu race, or may stay in the country, wholly subordinated to the Hindu Nation, claiming nothing, deserving no privileges, far less any preferential treatment not even citizen's rights." (MS Golwalkar, We Or Our Nationhood Defined, Bharat Prakashan, 1939, 104-105).
Golwalkar made it clear that in the RSS view, Hindu majoritarian identity politics is the only acceptable nationalism, and any politics of asserting an identity separate from the Hindu identity is 'anti-national' and 'divisive.' He wrote: "Let us remember that this oneness is ingrained in our blood from our very birth because we are all born as Hindus." (Bunch of Thoughts, p. 255).
M.S. Golwalkar, referred to Christians and Muslims as "internal threats". He praised Nazi Germany as an example of "race pride" from which India could learn. Satish Misra, a political analyst at the Observer Research Foundation in New Delhi says, [Indian prime minister] "Modi is the most loved child of the RSS."
Neerja Chowdhury, a political commentator and columnist reported: 'The party advocates that to be a true Indian one has to be a Hindu. It describes other religious minorities, Sikhs, Jains, Buddhists, as part of India, because their faiths originated there. They believe that even India's Muslims are actually Hindu because their Hindu ancestors were forced to convert to Islam'.
The anti-conversion laws in states, ban on cow slaughter, annexation of the disputed Jammu and Kashmir State, and now combined civil code on the anvil are the RSS's demands. The RSS wants to convert non-Hindu to Hinduism under its homecoming (ghar wapsi) policy. C.P. Bhishikar's biography of Hedgewar, Keshav Sanghnirmata tells how tbe RSS founder equated Muslims to "yavana" snakes. RSS spurns Indian Constitution and believes India is a place for Hindu nation (rashtra) to live exclusively in.
The RSS's genocidal role is a caricature of the Indian constitution, visualizing a `sovereign socialist secular democratic republic' and its article prohibiting discrimination on the grounds of religion, race, caste, sex, or place of birth.
Attacks on Muslims
Since 2006, there had been several terror attacks at locations with a majority Muslim population. The deadliest attack was February 2007 bomb explosions on the Samjhauta Express train that runs between Lahore and Delhi, killing 68 people, including 43 Pakistani nationals.
In the same year, there were two more blasts at Muslim places of worship. The investigations had revealed that the terror attacks were carried out by Hindu nationalist organizations. The Indian media has widely covered what is popularly called 'saffron terror'.
For instance, Swami Aseemanand was accused of conspiracy in the 2007 bomb attack on the Lahore-bound Samjhauta Express train, the 2007 Ajmer dargah blast case, and in the 2007 Mecca Masjid blast terror case.
Pragya Singh Thakur, also known as Sadhvi Pragya, is currently a Member of Parliament from the BJP. She was an accused in the 2008 Malegaon blast. Six people were killed and over 100 others injured when an explosive device strapped on a motorcycle went off near a mosque in Maharashtra's Malegaon. No cour in India could dare punish theRSS terrorist.
It was the RSS which had founded the Jan Sangh, the BJP's ancestor in 1951. It has acted as an umpire in times of crisis within the BJP and provides its indispensable cadres during election campaigns.
Induction of the RSS cadres into Indian civil service
On April 27, 1948, Vallabhbhai Patel wrote a letter to Jawaharlal Nehru: "I need hardly emphasise that an efficient, disciplined and contented service … is a sine qua non of sound administration under a democratic regime even more than under an authoritarian rule. The service must be above party and we should ensure that political consider­ations either in its recruitment or in its discipline and control, are reduced to the minimum, if not eliminated altogether."
An RSS-ridden civil service cannot work a secular constitution. For, "it is perfectly possible to pervert the constitution, without changing its form, by merely changing the form of the administration and to [sic] make it inconsistent and opposed to the spirit of the constitution".
The parliamentary system is based on a professional, politically neutral civil service. Put political favourites in crucial positions and the entire system is perverted. Yet, hordes of the RSS members were recruited into civil service.
Political influence
Former UP chief minister Kalyan Singh said in 2000: "I have spent a greater part of my life in [the RSS] and I can say that right from the distribution of election tickets … in BJP to selecting cabinet ministers, it is only the RSS which calls the shots. What else is political activity?' "
Rakesh Sinha, BJP's Rajya Sabha MP and Hedgewar's biographer, said, "Hedgewar formed RSS in order to consolidate the Hindus. He wanted to liberate them from restrictions imposed by the protracted Mughal-British rule.
Driving force for Hedgewar to form RSS was Vinayak Damodar (Veer) Savarkar's ideas on Hindutva and motherland. Savarkar had spelled out that only those who considered India as their fatherland and a holy land could be considered patriots. He ruled out Muslims, suggesting that their patriotism should always be suspected.
The ruling BJP has a symbiotic relationship with RSS as is obvious from Babri Masjid demolition.
Shashi Throor's view
Dr. Tharoor was the Congress nominee for the post of UN secretary-general. during the Jaipur literature festival he said, `We are living in a country where on the one hand the Prime Minister says the Constitution is his holy book and on the other hand, he extols as a hero and instructs his Ministers to study the works, writings, and teachings of Deen Dayal Upadhyaya, who explicitly rejects the Constitution. "
The only thing that had stood in its [BJP's] way is a two-third majority in the Rajya Sabha". BJP's official ideology is "Integral humanism", coined by Deendayal Upadhyaya in 1965. The RSS stands committed to Hindutva, a term coined by VD Savarkar. Upadhyaya sugar-coated the term Hindutva as Bharteeyata. Upadhyaya presented his `theory of Muslim purification' at the BJP National Council meeting in Kozhikode in 2015.
Conclusion
When shall the world wake to recognise the hydra-headed monster that the RSS is?
New wave of terrorism a big challenge for institutions
After a period of silence in Balochistan, terrorists have resurfaced and for the past two months, terrorist groups have stepped up their attacks. In recent days, terrorists in Mach have brutally slaughtered 11 miners of the Hazara Shia community by tying their hands and feet at gunpoint. ISIS has claimed responsibility for the incident. Separatist organizations and sectarian groups on the territory of Balochistan have been active in spreading unrest and are being backed by India. India is also sending ISIS terrorists to Balochistan. ISIS is spreading fear among the local population. "Apart from attacking economic interests and creating the impression of the local administration's failure, it is also trying to create the feeling that security agencies are failing to protect citizens from terrorist elements." ISIL'sacceptance of responsibility for the latest incident is a matter of great concern, as the group has wreaked havoc in Arab countries, and its presence in Pakistan is a major threat to the country's stability.
There is no doubt that the peace of Balochistan has been threatened by the forces that want to destabilize Pakistan. India has long been using separatist organizations and sectarian groups to spread unrest on the territory of Balochistan. Pakistan has evidence of the arrival of ISIS terrorists from India, Indian terrorists have been trying to create chaos in Balochistan by targeting the Hazara community in the past, and the recent terrorist incident is also theirs. There were dozens of terrorist attacks against the Hazara community in the first decade of the 21st century, after which many of its families fled the province, but many people are still here, some of them mining in the coal mines discovered during the British rule in the Mach mountain range. In Quetta, their population is limited to Murreeabad and Hazara Town. The richest of them are traders; the Hazara community has a distinct identity due to its distinctive form and language and is an easy target for extremists because of its creed. They were largely protected from militant activity due to security measures taken by law enforcement agencies, but as a result of India's aggression, a new wave of terrorism is once again rising in Balochistan, and the Hazara tribes have once again become insecure.
It is unfortunate that on the one hand, the Hazara community is suffering from insecurity and on the other hand, the killing of Hazara people has been ignored by the political parties. The political parties of Balochistan which are connected with the mainstream have not shown active strategy. Political parties and civil society have only expressed sympathy verbally, they have done nothing in practice, but most people seem to be complaining that the Hazara protests have destroyed the traffic system. The disengagement of the federal parties to the problems ofthe people of Balochistanhas only added to the difficulties of the government. The federal government has also repeatedly failed to honor the promises made by the Hazara community during the protests and sit-ins. Regrettably, for those who were killed in this terrorist incident, instead of improving security measures for the future, the identity of this community and sect is being highlighted, from these angles, the analysis of such incidents presents a confusing situation. Due to this situation, the Hazara community is once again protesting and appealing for help from the military instead of political parties, the government and local influential circles.
While it is true that the government and the military must ensure the safety of the people, it is also true that there is room for improvement in our intelligence system, the counter-terrorism system and the level of trust relations with the local population. The security agencies should take steps to protect national interests other than the CPEC. The misleading and riotous ideologies that enemy elements have started spreading are the cause of local support for terrorists. Balochistan is gaining international attention as a developing region. In these circumstances, the free movement of terrorists is a matter of concern, while the security agencies were well aware that India was openly threatening to carry out terrorism in Balochistan, the security agencies need to rethink their strategies. At the same time, it is important that the government and security agencies not only consider it enough to show sympathy for the families of the mine-workers, but also to prevent such incidents in the future, the government must also take concrete steps to ensure the safety of the Hazara community, especially those involved in industries such as mining, which are a major source of income for Balochistan. The mountains of Mach in Balochistan are rich in coal, and the existence of a subversive group here is a major challenge for law enforcement agencies.
Pakistan Shows Improvement On GTI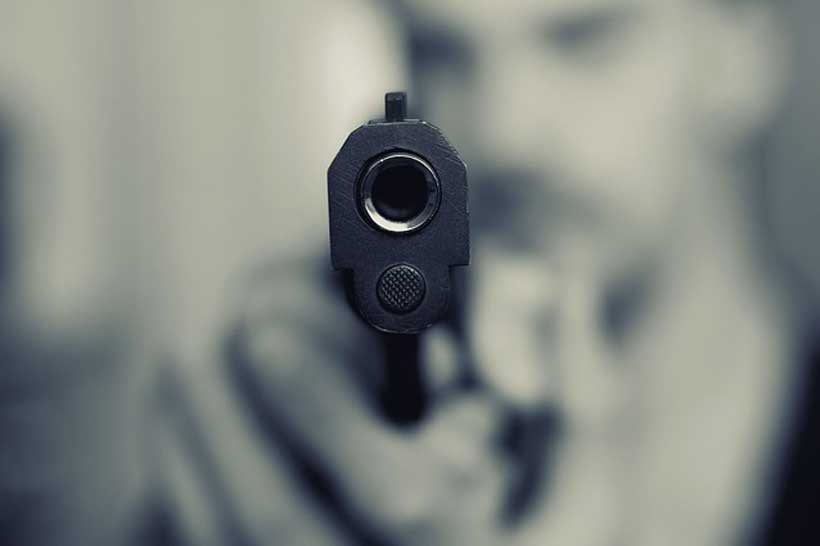 Pakistan is continuing its successful journey towards safer place in the world. As per 2020 Global Terrorism Index (GTI) latest report, Pakistan has improved its ranking more then before and stands at number 7th from 5th in the list.
According to GTI report, during the year 2019 Pakistan has recorded its lowest number of terror-related deaths since 2006.
The reduced terrorism trend in Pakistan was attributed by the counter terrorism operations undertaken by the Pakistan Army and LEAs against the terrorist groups.
On 16th of December 2014, after the army public school attack, a national consensus was evolved to come down hard on the terrorists through a concerted national effort. Whereas the National Internal Security Policy 2014 pointed out the broad policy guidelines and the long-drawn reforms in various state institutions.
A need was felt at that time to chalk out an Action Plan with specific, mostly quantifiable and ultimately and time-bound agenda to curb the scourge of terrorism.
A 20 Points National Action Plan (NAP) for countering terrorism and extremism was chalked out by NACTA/ Ministry of Interior in consultation with the other stakeholders.
The (NAP) spelled out the specifics for the counter-terrorism drive in the country with 20 points mainly.
The 20 points agenda included implementation of death sentence of those convicted in cases of terrorism.
It was decided at that time to form special trial courts under the supervision of Army.
Similiarly it was also decided to not operate militant outfits and armed gangs in the country.
Furthermore, ban was imposed on glorification of terrorists and terrorist organizations through print and electronic media.
The administrative and development reforms in area of FATA was planned.
The policy of zero tolerance for militancy especially in Punjab was formulated.
The report further reveals that out of total 37 active terrorist groups in 2015 only 10 (partial) active terror groups were left in the year 2019.
GTI report also pointed out that due to terror attacks, the economic impact in Pakistan was declined to 95% in 2014.
GTI report analyzes the impact of terrorism for 163 countries in the world.
The report also covers information on differing socio-economic conditions that drive terrorism, changes in terrorism over time, the political and ideological aims of terrorist groups, and the methods used to conduct terror attacks.
The 2020 GTI report has found that deaths from terrorism fell for the fifth consecutive year since peaking in 2014.
The GTI uses a number of factors to calculate its score, including the number of incidences, fatalities, injuries and property damage.
GTI report by the Institute for Economics & Peace provides a comprehensive summary of the key global trends and patterns in terrorism over the last 18 years.
In a row, for the second year, South Asia was the most impacted region by terrorism in year 2019, recorded more deaths than any other region, despite of the improvements in Afghanistan and Pakistan, said GTI 2020 report.
While terrorist attacks can occur anywhere in the world, these ten countries suffer the most due to their proximity to ongoing conflicts.
The GTI report pointed out the ten countries in its list that were most affected. Five of the ten countries are classified as being in a state of war like Afghanistan, Nigeria, Syria, Somalia and Yemen.
The rest five of tens countries are classified as involve in minor incidents are Pakistan Philippines, Democratic Republic of Congo, India and Yemen.
Despite of the fact that India hide its facts about terrorism, it stands in list of top ten countries by the report of GTI.
The data for the GTI report was also gathered from India's print and electronic media.
On the other hand Pakistan's efforts against terrorism are not limited to its own land only but with equal in strength and parallel efforts are also being made to bring peace in the world and especially for Afghanistan, the country which is most affected and stands at number one in the line and list of GTI report.
Pakistan being neighbouring country to Afghanistan has played a behind-the-scenes but crucial role first in US-Taliban deal and then in courting the Afghan Taliban for long-awaited intra-Afghan peace talks, aiming at political reconciliation and an end to decades of violence in the war-stricken country.
In December 2018, Pakistan had also arranged rare direct talks between Washington and the Taliban, paving the way for the Doha peace deal between the two sides.
Pakistan also facilitated the landmark first round of direct talks between the Afghan government and the Taliban in Islamabad in July 2015.
The Washington's peace envoy Zalmay Khalilzad with its delegation praised Pakistan's role in Afghan Peace Process. He stated while in meeting with the Pakistani Army Chief General Qsmar Javeed Bajwa that "it could not have succeeded without Pakistan's sincere and unconditional support."
What Pakistan seeks from its involvement in negotiations is stability across the border in Afghanistan.