Remdesivir no COVID-19 silver bullet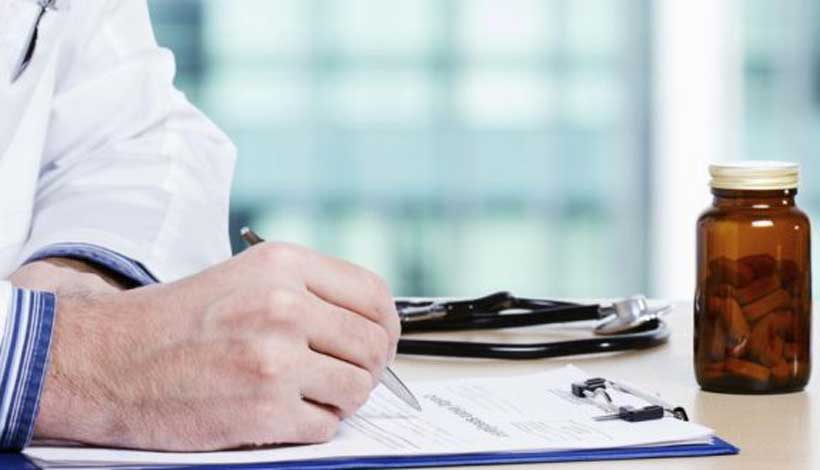 An advisory body of the UN health agency is not recommending the use of the high-profile antiviral drug Remdesivir for hospitalized COVID-19 patients, saying on Thursday there is insufficient evidence that it improves survival outcomes or cuts down on the need for patients to be put onto ventilators.
A World Health Organization (WHO) Guideline Development Group (GDG) panel of international experts made the recommendation in the BMJ – the weekly peer-reviewed medical journal, published by the British Medical Association – as part of so-called "living guidelines" to manage the coronavirus and help doctors make better decisions in consultation with patients.
"Living guidelines are useful in fast moving research areas like COVID-19 because they allow researchers to update previously vetted and peer reviewed evidence summaries as new information becomes available", said WHO, in a press release on the findings.
Evidence-based decisions
Remdesivir has received global attention in treating severe coronavirus cases and is increasingly being used for hospitalized patients. But its role in clinical practice has remained uncertain.
WHO's recommendation is based on new evidence comparing the effects of several drugs on treating the virus and includes data from four international randomized trials involving more than 7,000 COVID-19 inpatients.
After reviewing the evidence, the WHO GDG expert panel, which includes four patients who have had the coronavirus, concluded that the intravenously administered Remdesivir "has no meaningful effect on mortality or on other important outcomes for patients, such as the need for mechanical ventilation or time to clinical improvement".
Arguing its use
The panel acknowledged that the certainty of the evidence is low and did not prove that Remdesivir has no benefit; but rather, "there is no evidence based on currently available data that it does improve important patient outcomes", according to the WHO release.
However, the GDG supported the continued enrolment of patients into Remdesivir evaluation trials to determine whether more substantial evidence can be obtained, especially with regards to specific groups of patients.
The WHO press release also cites a feature article linked in the panel's BMJ report, which says that the full story of Remdesivir will not be understood until its manufacturer, Gilead, releases full clinical study reports.
In the meantime, reports the journalist who wrote the feature, Jeremy Hsu, alternative treatments such as widely available corticosteroid, dexamethasone, that has been proved to reduce mortality among some severely-ill COVID-19 sufferers, are "now impacting discussions about Remdesivir's cost-effectiveness", in the words of the WHO press release.
Strengthen 'One Health approach' to prevent future pandemics
The COVID-19 pandemic demonstrates "intimate" linkages between the health of humans, animals and ecosystems, as zoonotic diseases spread between animals and people, the World Health Organization (WHO) chief said on Wednesday.
While the concept of One Health – where multiple sectors communicate and work together to achieve better public health outcomes – may have once seemed simple, "it is no longer", WHO Director-General Tedros Adhanom Ghebreyesus said, opening the 27th Tripartite Annual Executive Committee Meeting World Organization for Animal Health (OIE).
"We can only prevent future pandemics with an integrated One Health approach to public health, animal health and the environment we share. Now is the time to take our partnership to a new level", he underscored. 
Zoonoses on the rise
The WHO chief maintained that to keep people safe, One Health must be translated into local-level systems. 
He pointed out that approximately 70 per cent of all emerging and re-emerging pathogens are zoonotic, jumping from animals to humans, warning that "we don't know when the next threat – the next disease X – will emerge". 
"It is clear, however, that One Health must be about more than zoonoses", Tedros spelled out. "We cannot protect human health without considering the impact of human activities that disrupt ecosystems, encroach on habitats, and further drive climate change".
These activities include pollution, large-scale deforestation, intensified livestock production and the misuse of antibiotics, along with how the world produces, consumes and trades food.
Effective collaboration needed
As set out in the WHO Manifesto for a healthy and green recovery from COVID-19, the UN health agency supports a greater One Health emphasis on connections to the environment.
"Paradoxically, the COVID-19 pandemic is giving us a unique opportunity to drive real change", said the top WHO official, noting that One Health will be the focus of upcoming G7 and G20 meetings.
He flagged the need for more science, better data and bolder policies across multiple sectors, "with a whole-of-government and whole-of-society approach". 
"Expectations for the Tripartite, and the need for effective collaboration, have never been higher", he said.
Citing closer collaborative efforts at regional and country levels, and progress in joint areas of work, including the launch of the United Against Rabies forum, Tedros said that advances are also being made in establishing governance structures to curb antimicrobial resistance, and noted that the Global Leaders Group held its first meeting earlier this year.
Expert Council in the works
The UN health agency chief said that WHO will support and host the secretariat of a One Health High Level Expert Council, which will advise the expanded Tripartite members on action priorities, building consensus and collaboration. 
"We also need to ensure that all partner organizations have the resources to play this role jointly", he stated.
The Tripartite consists of WHO, OIE and the Food and Agriculture Organization (FAO) with the UN Environment Programming (UNEP) joining this year.
For its part, WHO will scale up investment and work through its disease programmes and technical networks to strengthen the One Health workforce for outbreak alert and response.
"We are at a critical juncture. We must build on this momentum to strengthen the One Health approach, with public health and disease prevention as its central pillar", Tedros underscored.
The WHO chief concluded by saying: "If the pandemic has taught us anything, it's that we're stronger together".
COVID infections drop 16% worldwide in one week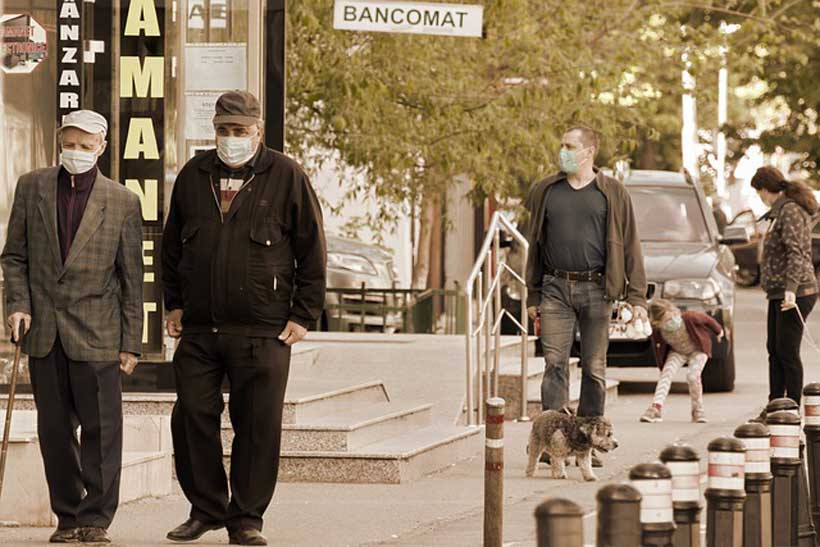 In its latest update on the COVID-19 pandemic, the World Health Organization (WHO) said that although the number of gobal infections have fallen by 16 per cent in a week – 500,000 fewer cases – regions, including Europe, are still in the grip of the virus whose variants are spreading.
The number of coronavirus deaths also declined in all regions by 10 per cent over the same period, with 81,000 fatalities reported in the last week, the UN health agency said in its weekly epidemiological update on Tuesday.
2.3 million victims
This brings the overall number of people who died from COVID-19 to more than 2.3 million, according to WHO.
Moreover, there were 2.7 million cases of new coronavirus infections last week, bringing that total number to just over 108 million.
Five-out-of-six regions reported a double-digit percentage drop in the number of new cases, with Russia recording an 11 per cent decrease, the United States a 23 per cent drop and the United Kingdom a 27 per cent fall.
Only infections in the Eastern Mediterranean Region increased, by seven per cent.
The UN health agency data, which is gathered from its global membership, also said that the European and Americas regions continue to see the greatest drops in absolute numbers of COVID-19 cases.
In some European countries, this is "likely (owing) to a strong combination of public health and social measures", the UN agency said, before cautioning that the majority of European nations continue to experience "high or increasing" infection rates among older age groups "and/or high death rates".
It cited France, UK, Russia, US and Brazil as having the highest case tally in the past week.
Variant spread
Detailing the spread of the three main COVID-19 mutations, which have raised concerns over faster virus transmission and whether they are less susceptible to available vaccines, WHO said that the so-called "UK variant" (VOC 202012/01) is now present in 94 countries across all regions – eight more than the previous week.
The "South African variant" (VOC202012/02) has been traced in 46 countries, an increase of two, while the "Brazilian/Japanese variant" (P.1) is present in 21 countries, up by six.
Citing genetic sampling of the UK variant, the WHO report noted that the proportion of people infected with VOC 202012/01 "has increased in the past weeks, indicating community transmission in a number of countries".
'Constellation' of post-COVID symptoms will impact global healthcare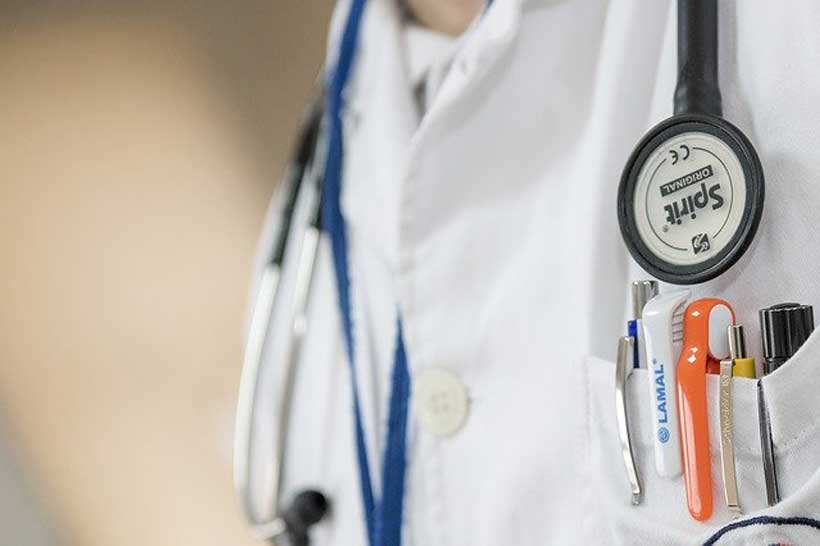 Far more research is needed into the "constellation" of sometimes debilitating symptoms among people who've recovered from COVID-19, the World Health Organization (WHO) said on Friday, adding that it "will impact" global health systems.
"We know that this post-COVID-19 condition – or as some patients also call it 'long COVID' and some clinicians call it 'long COVID' – is a heterogenous group of symptoms that occur after the acute illness", said Dr. Janet Diaz, Team Lead, Health Care Readiness at WHO.
"So, these are symptoms or complications that can happen potentially a month after, three months after, or even six months after, and as we are learning more, we are trying to understand the real duration of this condition."
Mental and physical ills are 'real'
Citing reported symptoms such as neurological and physical illness, Dr. Diaz noted that an unspecified number of sufferers had been unable to return to work, once they had recovered from the acute sickness caused by the new coronavirus.
"We are concerned obviously with the numbers of patients infected with SARS-CoV-2 virus that the numbers…just by the magnitude of the pandemic, will impact health systems."
Although comprehensive data on the condition is not yet available, the WHO official insisted that "these (symptoms) were real".
"Some of the "more common" ailments were "fatigue, exhaustion and post-exertional malaise, cognitive disfunction", along with what some patients called "brain fog", Dr Diaz said, describing a "constellation of symptoms".
Complications
Further research is also needed to drill down into how many COVID-19 sufferers who did not require intensive care unit (ICU) treatment still went on to develop the condition.
"What we know this far is that patients experiencing (a) post-COVID-19 condition could have been hospitalized patients, those in the ICU. So, we do know that has happened in patients who are very sick, but also in patients who were not managed inside the hospital…they have had complications and they have had persistent symptoms or new symptoms…or symptoms that waxed and waned, that came and went after their acute illness."
To promote a better understanding of post-COVID sickness and support patient care and public health interventions, the WHO has called on clinicians and patients to report data on symptoms to the Organization's Clinical Platform.
The case report form – which is available in multiple languages – has been designed to report standardized clinical data from individuals after they have left hospital or after recovering from acute illness.
"What we don't know is why it's happening, so what is the pathophysiology … of this condition…the researchers are really working hard to get to the answers of these questions," Dr. Diaz said.
Vaccine deal inked
In a related development, UN Children's Fund UNICEF announced on Friday a deal to distribute the Pfizer-BioNTech COVID-19 vaccine, potentially before the end of March. 
The agreement is on behalf of the COVAX platform, primarily for developing nations, set up by the WHO,  The Coalition for Epidemic Preparedness Innovations (CEPI) and GAVI, the Vaccine Alliance.
"This supply agreement allows UNICEF to procure up to 40 million doses that have been secured under the COVAX Facility's Advance Purchase Agreement with Pfizer/BioNTech to be available throughout 2021", the UN agency said in a statement.
Emergency use approved
The Pfizer-BioNTech jab was the first to receive WHO Emergency Use Listing (EUL) on 31 December 2020.
It requires ultra-cold chain storage facilities which UNICEF has secured with partners to support governments in their roll-out of a variety of COVID-19 vaccines, it said.
As of Friday 12 February 2021, WHO's coronavirus tracker reported 107,252,265 confirmed cases of COVID-19, including 2,355,339 deaths.
Regionally, the Americas have seen most cases to date, with 47,814,602 infections, followed by Europe (36,132,951), South-East Asia (13,141,859), Eastern Mediterranean (5,951,021), Africa (2,694,171) and Western Pacific (1,516,916).