More pressure on Republic of Srpska
Recently, Bosnian High Representative Valentin Inzko, who is tasked with overseeing the civilian implementation of the 1995 Dayton Peace Agreement which ended the Bosnian war, presented his 58th report on the situation in the country to the UN Security Council. He again accused Bosnian Serb and Croat leadership of secession, disruptive actions and attempts to make Bosnia appear dysfunctional.
"Republic of Srpska authorities are undermining Bosnia`s institutions and threatening its sovereignty, attacking the High Representative and foreign judges, and refusing to accept migrants. The Serbian member of the Presidency, Milorad Dodik, is the loudest in disputing Bosnia and Herzegovina, which he calls an impossible state" – Inzko told the representatives of the states of the UN Security Council.
Such selective attacks on Serbs could not remain without a diplomatic response. Russia's Permanent Representative to the UN Security Council, Vasily Nebenzya stated:
– We have listened carefully to Mr. Inzko and we are sorry that the quality of the High Representative's report has not been improved. Criticism of Serbs in Bosnia has become a standard way of writing the Report. Instead of accusations, the OHR should offer solutions. The people of Bosnia and Herzegovina deserve to create solutions themselves – Nebenzya emphasized at the United Nations. Nebenzya also called for a revision of the conditions and criteria for closing the office of Bosnia's international administrator. The Russian position on this issue is well known and logical.
Because what should an international administrator or a High Representative do in a democratic country in the 20th century?! What kind of country is Bosnia and Herzegovina if someone can make decisions outside the Constitution and the law. Unfortunately, this undemocratic practice continues primarily due to the intensified aspirations of certain Bosniak officials to rewrite the Dayton Agreement in favour of the centralization and unitarization of Bosnia and Herzegovina.
The High Representative's persistent desire to shift all responsibility for the failed process of interethnic reconciliation to Serbs and Croats in Bosnia and Herzegovina is obvious. They are baselessly called Dayton (Peace Agreement) 'destroyers'. The High Representative wants to scare the international community with the possibility of a dissolution of Bosnia and Herzegovina while completely ignoring the real situation in the country. Its obvious that some "international factors" support these aspirations and that no political views from the Serbian or Croat side can`t be considered.
What is important to point out is that the statements of Bosnia`s High Representative Valentin Inzko are in line with the statements of US ambassador in Bosnia and Herzegovina. Recently US ambassador to Bosnia, Mr. Eric Nelson stated that he advocates "reforms" for both Dayton agreement and the Bosnian constitution.(2) From decades of experience in the Balkans, when a US ambassador in the Balkans starts advocating for "reforms", it actually represents an announcement of stronger US engagement, ie, as it is now fashionable to say – at least in the US – interference in internal things of that state.
In the 1990s, when United States was the only super power as a Cold War winner, the word "reform" had an almost mythical meaning that could not, and should not, be questioned. It was understood that the system of the so-called liberal democracy, was the ultimate winner of the entire process of human history (which Francis Fukuyama proclaimed urbi et orbi in his world-famous essay "The End of History", published just a few months before the fall of the Berlin Wall) the only one that can set standards for the rest of the world. Therefore, the word "reform" could mean only one thing – changes in the direction of the ideal, only legitimate and acceptable model for US.
Who was not in favor of "reforms" in the direction of an absolutely victorious and, therefore, the only legitimate order of the so-called liberal democracy – political and economic isolation awaited him. From such a totalitarian and exclusive view of the world, the roots of future "humanitarian" interventions around the world sprouted very quickly.
Donald Trump gained the sympathy of the Serbs because he had promised not to interfere in the internal questions of other countries and because the entire mandate, including the just-concluded elections, he was under attack by the establishment, the deep state and the big media. However, objectively his administration continued to bother Serbia with the recognition of Kosovo and Republic of Srpska with a united Bosnia. He blocked the gas pipelines and the Silk Road to the Serbian protectors, the Russians and the Chinese. However, the change in the US administration towards the Serbs was obvious. During the Trump administration, the facts were taken into account that Serbs and Americans were allies in the two world wars and that certain Serbian interests in the Balkans should be taken into account.
On the other side, Bosniaks are celebrating Biden's victory as if it were an election in Bosnia and Herzegovina. The reason is simple, Joe Biden was one of the main lobbyists for the bombing of Serbs in the 1990s. And when NATO started the bombing, Joe Biden celebrated publicly. It was the NATO bombing of Republika Srpska in 1995 that forced Serbs to stay in Bosnia and Herzegovina. Bosniak political leaders now hope that when Biden become president of the United States, he will force Serbs to "compromise" again.
However, it should be borne in mind that this is no longer a unipolar world in which the United States is the only superpower. And that Trump's policy is not the cause but an expression of the crisis of American society. That Trumpism will outlive Trump, which means, turning America away from the world towards itself, returning industry from abroad to the country for domestic unemployment and not interfering in the internal affairs of other states. In other words, America can no longer pursue the policies it pursued in the Balkans in the 1990s. However, without a doubt, with the arrival of Biden, the American administration, in accordance with its power, will put additional pressure on the Serbs in favor of Bosniaks and unitary Bosnia and Herzegovina.
Covid-19 Started in Italy, in September 2019, Not in China in December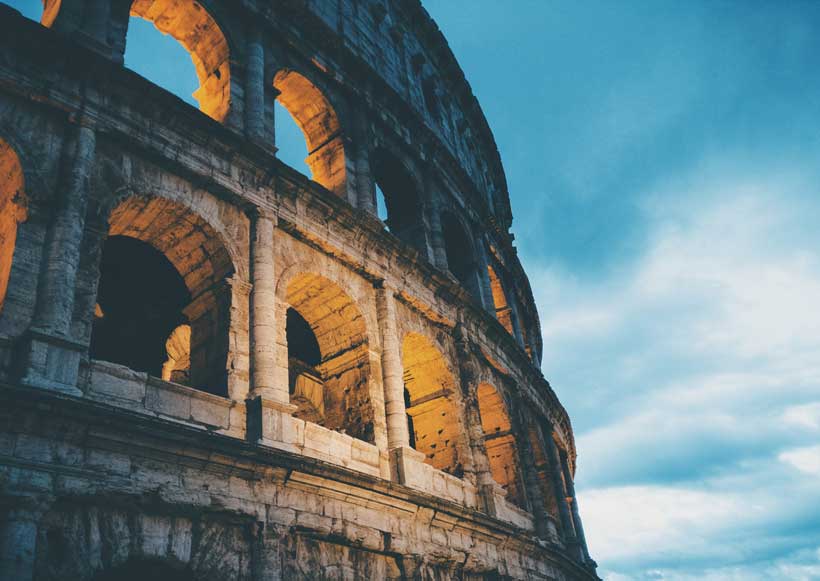 The covid-19, or coronavirus-19, virus didn't start in Wuhan China in December 2019, as has been widely reported till now. This new or "novel" virus was first infecting people in Italy, by no later than September 2019, according to researchers at the Italian Association for Cancer Research, and published on November 11th, as Current Research, by the National Tumors Institute of the Italian Ministry of Health.
This study is titled "Unexpected detection of SARS-CoV-2 antibodies in the pre-pandemic period in Italy". It reports that:
"The first surge of positive cases was identified in September-October 2019. Evaluation of anti-SARS-CoV-2 functional NAbs identified positive samples in CPE-based microneutralization tests already collected in October 2019. Given the temporal delay between infection and antibody synthesis, these results indicate that the virus circulated in Italy well before the detection of the declared index patient in February 2020. In addition, most of the first antibody-positive individuals lived in regions where the pandemic started."
In other words: though the first officially noticed covid-19-infected Italians were in February 2020, there had been covid-19-infected people in Italy starting by no later than September 2019. Consequently, one reason why Italy was one of the three most covid-19-infected nations as early as 1 March 2020 (right behind China and South Korea), might be that China and South Korea were the first two countries that noticed this new virus. On 31 January 2020, Italy suspended all flights to and from China and declared a state of emergency, but 26 February 2020 was the first date when Italy reported covid-19 cases, and there were already 147 in Italy on that date. The Italian Government explained its sudden cessation of air-flights by saying that a Chinese couple from Wuhan had arrived in Italy on January 23rd and became diagnosed with the new disease on January 30th. China had started reporting cases already a month earlier, on 23 January 2020: 259 of them. Within two weeks thereafter, China's leaders established total lockdown and intensive nationwide searches to find possible cases that they had previously missed; so, on February 12th, there was an enormous spike in China's known cases, 14,108 of them, reported on that date. That number declined down to 573 new daily cases on February 29th. No number even close to that number (573) has been reported after that date in China.
Two weeks after 1 March, on 15 March 2020, Italy had by far the world's highest intensity of coronavirus infections as calculated at that time, at the rate of 409.3 cases per million residents, and China had 56.2 cases per million. (U.S. had 11.1 per million.) However, the tiny nation of San Marino, which is surrounded within Italy, had 109 total cases, and only 34,232 population (which was too small for that nation to have been included among the ones which were then being calculated); so, that's a per-million rate of 3,184 infections per million, which was actually (and by far) the world's highest rate of covid-infections, at that time. Consequently: the first person who became infected by this virus could well have been a San Marinan, instead of an Italian.
As more research is done, regarding this virus, the actual geographical source of it could turn out to be any country, because international travel and tourism are now commonplace, which was not formerly so. Maybe the Italian cases in September 2019 had resulted from a foreign visitor, instead of from an Italian. In the future, global pandemics will likely be far more frequent than in earlier history, but technology (such as vaccines) and the world adjusts so that there might not be a higher percentage of the global population dying from plagues than has been so in the past. Making predictions on the basis of the latest prior mega-pandemic, which was the Spanish flu of 1918-1920, might not be entirely appropriate. The Spanish flu most likely started in America, not in Spain, but, according to Wikipedia, "To maintain morale, World War I censors minimized these early reports. Newspapers were free to report the epidemic's effects in neutral Spain, such as the grave illness of King Alfonso XIII, and these stories created a false impression of Spain as especially hard hit. This gave rise to the name 'Spanish' flu. Historical and epidemiological data are inadequate to identify with certainty the pandemic's geographic origin, with varying views as to its location." In other words, what the masses of the public believe at any given time can be shaped by the government and by its newspapers and broadcasters, simply by hiding facts that the people who actually control the country don't want the public to know. Censorship is the core of dictatorship, and almost all countries are actually dictatorships, but the news-media there censor-out that fact, instead of publishing it. So, the reality of censorship is, itself, hidden from the public, in order for the people who control the government to control the masses so that the nation can be called a "democracy." That's important for them to do in order to minimize the percentage of the population they'll need to imprison. However, the United States already has a higher percentage of its residents in prison than does any other country; and, so, its news-media are especially highly censored, in order to be able to prevent an outright revolution. Forcing both the body and the mind could turn out to be too much, but apparently the individuals who are in control feel they need to go that far, in order to remain in control.
But, regardless, any politician who calls covid-19 "the Wuhan virus" or "the China virus" is expressing that person's agenda, instead of anything about reality, since the actual first case of this disease could have appeared anywhere.
(NOTE: The "gain-of-function" hypotheses, and evidence of Chinese bio-warfare research being funded by the Pentagon and participated in by Canada, do raise questions, which should be answered; but more basic than whether this virus was natural or instead man-made, is precisely where and how it first got released out into the public. We don't yet really know the answer even to that extremely important question — a question which must be answered BEFORE one can even begin to address the question of whether that event was natural or instead military. This is the basic question, and its answer is still unknown. It's the first question that must be answered before anything else can become known about how the global pandemic started.)
Greek Auditory Illusions in the Greek-American-Turkish-Russian Labyrinth
Authors: Aris Petasis and William Mallinson
A correspondent shared the following with one of the authors of this piece: In an event organised in the USA for a group of Greek luminaries the main speaker was a former American ambassador to Greece. He boasted about his strong philhellenic credentials and even brandished a photo of himself dressed in an ancient Greek tunic, earning universal applause from his Greek audience. When he had finished his address, which was replete with praise and expressions of admiration for Greece, he was asked about America's position on Graeco-Turkish relations. Suddenly the cheerful and polite speaker turned sour and morose, banging on the table with his palm and asking the audience to get it into their heads that America will never disappoint 'strategic military ally' Turkey just to please the Greeks. This episode strikingly describes the reality of Graeco-American relations. When it comes to American support for the Greeks, it boils down to empty words and no deeds. American policy favours Turkey and will continue thus for the foreseeable future. This trend started with the Truman Doctrine in 1947 and continues to this day (for 73 years.) Surprisingly the Greek leadership appears to see nothing wrong in this, and continues without complaint its suppliant relations with America. In exchange for supple behaviour, the Greeks get words of praise for the achievements of their forefathers 2,500 years back. The American response to Turkish aggression against the Greeks is and always has been predictable. Turkey puts out an unreasonable claim against Greek sovereignty, and then uses intimidation to get her way, knowing that at some point America will step in to ask both sides (aggressor and victim) to compromise! Although both Greece and Turkey are NATO members, Turkey sits on the first-tier, while Greece is considered less vital. Greece is expendable; Turkey is not.
There has always been one constant in Graeco-American relations: irrespective of which American administration is in power, American policy consistently supports the Turks over the Greeks. Equally, irrespective of which administration runs Greek affairs, Greece remains an American instrument. The supposedly 'anti-American', 'socialist/communist' Syriza administration proved to be an American acolyte. Interestingly, when it comes to American presidential elections, Greeks support the most 'philhellene' of candidates, only to be disappointed. The 'socialist/communists' in Greece typically pray for a Democratic win, only to receive a rude awakening when their prayers are answered. When 'philhellene' Jimmy Carter won the Presidency in 1976, church bells pealed in Cyprus to welcome the 'saviour' of the Greeks, as he had promised to rid Cyprus of Turkish occupation. But instead of working to free the Greeks, Carter's administration worked overtime to lift the American arms embargo against Turkey. Clinton glibly yet sweetly fooled the Greeks into believing that he was a man of ideals and fairness, only to see him provide Turkey with arms galore; a staggering $10 billion funded fully by the American taxpayer to the tune of $8billion. These weapons in the end served Turkish aggression against the hapless Kurds and threatened the Greeks. (see, Arming repression) Other Greeks pray for a Republican win, oblivious to the fact that it was the Republican Henry Kissinger who gave the nod to Turkey to invade Cyprus and capture 37% of its territory. Democrat or Republican makes no difference to the Greek cause.
Greece's membership of NATO, intended to afford her protection from outside attacks, proved illusionary, seeing that her tormentor and only adversary is NATO-member Turkey. This means that the collective defence provision at the centre of NATO's founding treaty does not apply in this case. Article 5 of the Alliance, which says that an attack on one member is an attack on all, becomes null and void in the event of Turkey attacking Greece; in this sense NATO is of no use to the Greeks. Greece is however valuable to NATO, particularly in her support for American plans against Russia and China, neither of which have harmed the Greeks, nor intend to do so. Aggrieved Greece remains silent, voicing no dissatisfaction with American policy, and instead partaking in American designs against two friendly countries. Perhaps rather absurdly, the Greek political élite praises the 'strategic military alliance' with America, although this gives no protection to Greece from Turkish aggression.
To an independent observer, Greece seems to be interested more in American strategic designs against Russia and China and less in defending herself against Turkish aggression, enough to bewilder any political science scholar. Confusion sets in when one begins to think that Russia is a traditional friend of the Greek people and China an economic partner of debt-ridden Greece. Ingratitude hits roof level when one is reminded that Russia played the key rôle in freeing the Greeks from 400 years of Ottoman/Turkish occupation. In that period Russia even fought a war against Turkey (1828-9), with many Russians dying, when the Ottomans failed to avenge Russia's involvement on the side of the Greeks at Navarino in 1827. Another twist to this saga is the fact that Turkey hardly co-operates with the USA on pivotal American challenges. Indicatively, in his memoirs Decision Points, President George Bush made reference to the 2003 second Iraq war saying that 'ally' Turkey proved not to be a true ally: "On one of the most important requests we had ever made, Turkey, our NATO ally, had let America down." Yet, America steadily supports 'ally' Turkey, but not ally Greece which, unlike Turkey, fought on America's side in both World Wars.
Linda S. Heard (October, 2020) correctly observes that Erdogan and Turkey behave aggressively against all and sundry because America turns a blind eye to Turkish aggression: "Instead of taking the moral high ground, NATO's chief marshal and chairman of the NATO Military Committee, Sir Stuart Peach, recently praised Turkey's role within NATO and its essential contributions to NATO operations and activities." Was Sir Stuart playing games with people's intelligence and memory, one wonders, when in the same breath he added, perhaps mendaciously, that, "[…] no other ally has suffered more from terrorist attacks," conveniently hiding the fact that Turkey is a net contributor to terrorism (see "There's no doubt Turkey sponsors terrorism; why won't the State Department say so?")
Seeing that things work in her favour and against the Greeks, irrespective of the merits of the case, Turkey has found it expedient to press for further advantage through the employment of lobbyists in America, as the ineffectual and powerless 'Greek lobby' looks on passively. Just over a year ago Ahval News reported that, "Turkey paid nearly $9 million to lobbying firms in U.S. in 2018." Even a former US National Security Adviser lobbied for Turkey. Ahval notes that the Turkish lobbyist list includes international law firms. Even more bizarrely, a former senior American naval officer of Greek decent, though not a lobbyist, finds it morally acceptable to support the continued arming of Turkey.
The [Athenian] Greek political élite pretend not to see and not to hear and maybe not to bother. Lately the American Ambassador in Greece publicly mandated the Greco-Turkish agenda saying that Greek Prime Minister Mitsotakis "[…] will make all the needed comprises […]" (SLPress.) Turkey is trying to encroach on Greece's sovereignty; yet the Ambassador asks Greece to compromise. Meanwhile, Pompeo has announced cheerfully that the Graeco-American relationship is "at an all time high and getting stronger." In his last visit to Crete, Pompeo even boasted that he was in Greece, "[…] to showcase one of America's strongest military relationships throughout all of Europe […]" Not to be upstaged, the Greek Prime Minister heralded the permanent docking of «USS Hershel «Woody» Williams» in Souda Bay in Crete. Pompeo capped it all by adding that he was incredibly proud to support the Greek leadership (29 September, 2020 Washington Post). Pompeo spoke with no pretence and made no attempt to hide America's real intentions as regards the three American military bases on continental Greece and the naval base in Crete. He said, "[the military relationship] is especially important, as Russia continues to destabilize the region, especially in Libya, where the U.S. calls for the withdrawal of all foreign military forces and support for military de-escalation and for Libyan reconciliation." So, we see Greece in a Graeco-American 'strategic military alliance' that targets friendly Russia rather than enemy Turkey. The Greek political élite have yet to articulate a single benefit for Greece's security needs from the Graeco-American recently announced 'strategic military alliance.'
The Greek political élite are used to getting empty promises and by now are numb to these. The Greeks asked the EU to apply sanctions against Turkey for her violations of Cyprus' sovereignty. A meeting was arranged for September 24-25, 2020, but was postponed to 1 October on the pretext that someone tested positive to the corona virus. Even that meeting was to be conducted remotely. Meanwhile, the agenda was miraculously expanded to include China, Belarus, Nagorno-Karabakh and the Navalny assassination, leaving little time to discuss sanctions against Turkey!. (see EU incompetence .)
Russia is perplexed by the Graeco-American 'strategic military alliance' that is steered against her. Thankfully Russia has not taken vindictive action against her friends the Greeks, who always turn to her for support in the UN Security Council. Greece is obviously unhappy with Russia supplying Turkey with the S-400 air defence system, but the truth is that Russia first supplied the Greeks with the S-300 over twenty years ago. A secret agreement between America and the then defeatist Greek government made this powerful defence system inoperable. Russia supports Cyprus unequivocally on the issue of the withdrawal from Cyprus of all Turkish occupation troops. America is vague on the issue, seeing that the Turkish occupation troops are also NATO troops. Most important, Russia spared Cyprus from the damage the American/British-initiated Anan Plan of 2004 would have brought to the Greeks of Cyprus.
. A lie was deliberately circulated many years back, to the effect that Russia was opposed to Greece extending her territorial waters to 12nm. This served America well in that it stopped Greece from exercising her legitimate rights in the face of an aggressive Turkish casus belli that could end in a war between two NATO [supposed] allies. In direct contrast to the disinformation, Russia's Ambassador to Athens Andrei Maslov came out recently stating in no uncertain terms that all islands have a continental shelf and an EEZ of their own, thus rubbishing Turkish claims to the contrary. This unnerved the USA, which is now in a quandary, and worried that Greece may finally exercise her rights to 12nm. However, the Greek political élite made little use of the Russian pronouncement, for this would have meant having to take a decision that would have angered America and Turkey.
Is the Greek political éite therefore suffering from auditory illusions, creating false perceptions of what they actually hear the Americans telling them in clear words and actions? The Americans are crystal clear, saying openly that Turkey is their 'strategic military ally'. Equally, the Americans tell the Greeks to concentrate their military energies on the perceived Russian threat to America, and not the real threat to Greece coming from Turkey. They tell the Greeks to compromise on Turkish demands that are outside international law and to stop creating problems for NATO, because if it comes to the USA taking sides, the Greeks will be the losers. For now Greeks have to be satisfied with the praise they get for their ancestry: Leonidas, Pericles, Xenophon, Plato et al. The Greeks do to Russia as America does to them. Whilst verbally praising the common cultural bonds and Christian Orthodoxy between Greece and Russia, in practice they provide Americans with bases to frustrate Russian plans in the Eastern Mediterranean. As long as Greece supports anti-Russian American plans, Russia will not openly favour their fellow Christian Orthodox Greeks. If Greece thinks that Turkey will be expelled from NATO anytime soon, with Greece filling the gap, that would prove illusionary; America is marking time, waiting for Erdogan to leave; then it's back to business. Greece could test American sincerity and support for the Greeks by asking for a ban on servicing Turkey's F-16s, to undermine her combat capabilities against Greece and to stop her from being a menace to her neighbours.
Conclusion: In a world of auditory illusions, games, international trickery and cunning, the [Athenian] Greek political élite stands little chance of gaining anything for Greece.
From our partner RIAC
Is Britain's Huawei Policy Pragmatic or Myopic?
Authors: Henri Kouam & Sarmad Ishfaq
The U.S.-UK relationship will suffer a blow from the United Kingdom's recent decision to exclude Huawei from its 5G network. Rather than taking a confrontational approach, China will raise non-tariff barriers and ensure the UK sees less favorable terms in a post-Brexit relationship. The UK should employ a more pragmatic approach that protects user data in order to ensure its companies can continue to benefit from enhanced access to Chinese markets. It must balance its geostrategic relationship in a manner that respects its relationship with the U.S. whilst ensuring a forward-looking vision enables access to prime Chinese that its dominant service sector stands to benefit from.
The United States has taken an aggressive role against Huawei and by extension China – both countries, for years, have been competing with each other economically and otherwise in Africa, Asia, and other parts of the world. The United Kingdom has joined the United States in not only cautioning against Huawei, a Chinese telecom giant, but also moving to ban it from its 5G networks. While this outcome is symptomatic of China's secrecy following the spread of COVID-19 and state-driven cyber-attacks, it equally suggests Britain's ire for the developments in Hong Kong. The United Kingdom has officially decided to phase out Huawei equipment by 2027, joining the United States, Australia, and New Zealand. While the EU will ultimately determine the Western verdict on Huawei, it has so far remained cautious, branding China a 'strategic rival' and tightening domestic regulation to protect its tech companies whilst encouraging China to liberalize its economy further.
The decision to exclude Huawei from Britain will slow Huawei's tech supremacy and global dominance. It will equally affect UK-China relations on trade, diplomatic, and environmental cooperation. While diplomatic outcomes are rather difficult to forecast, the economic relationship will be most adversely affected by recent developments. This article takes a brief look into the UK-Britain trading relationship and draws conclusions that remain cognizant of different structural characteristics in both countries.
UK-Chinese Trade Is an Anchor for Exports Across the Auto Sector, Tourism and Financial Services
China is the UK's sixth-largest export market, accounting for 4.4% of all UK exports while imports from China represent 6.8% of total imports. This might seem marginal, of course, but the breakdown of traded goods and services suggests greater linkages between both economies. For example, the UK is a service-driven economy, which means its financial service sector, business consultancy, and even renewable energy stand to benefit from enhanced Chinese market access. The UK holds a current account deficit with China and its surplus in services trade is marginal and will likely fall as China seeks to retaliate following UK's security-induced decision to oust Huawei from its 5G networks.
Britain's Decision to Oust Huawei Is Less Rooted in Security and More in Ideology
At first, Britain's decision to oust Huawei from its network seems prudent, but this is not entirely true as Britain outlined fundamental flaws in Huawei gear. However, this by no means provides sufficient grounding for its decision to exclude Huawei from their communication networks. Even so, Britain was always going to acquiesce to the United States and the Hong Kong Security Law, and the complete reneging of the Joint Declaration signed in 1984 irked Britain further. At the risk of seeming unable to impose sanctions like the U.S., it chose to reduce Huawei's continued market access and attempts to blunt China's global ascent in the process.
However, the UK's post-Brexit relationship with China hinges on its treatment of Huawei and continued market access. China will not directly target UK companies at first, but it will ensure that Britain's tech sector has little, if any access, to its markets. China is already opening new Huawei factories in France and visits by President Macron last year show the EU is continuing to improve its ties with the country even as it brands it a 'strategic rival'.
The UK's Room to Maneuver Is Limited and Any Challenge to the U.S. May Prove Futile
Additionally, the majority of UK trade occurs with Western economies, such as Germany and France, the majority of whom are not particularly thrilled at the idea of Brexit. China might capitalize on the UK's exit to ensure that it becomes increasingly beholden to the United States; this might not pose a problem in the short-run, but the United States' approach to diplomacy has become increasingly linked to economic supremacy. Any divergence on issues ranging from the Middle East to global health and economic policy could prove futile for Britain, further blunting its post-Brexit geopolitical ascent. A divergence in objectives by both countries is not imminent.
In his hearing with the House of Lords as foreign secretary, Prime Minister Boris Johnson said that the UK remained committed to supporting US positions in the Middle East. A pragmatic Britain should seek to use its soft-power to create a steady market for its service sector, employ a targeted approach to counter the adoption of Chinese technology across Africa and Asia, whilst using its receding influence in the U.N. security council to ensure it achieves its goals amidst the U.S.-China rivalry. The Uighurs are evidence of China's blatant disregard of human rights and while Britain is less adept at using international institutions to thwart China's activities, it can nonetheless serve as an anchor to the U.S. decisions over the long-run.
This is vital as the U.S. legitimacy on the global stage appears to be waning due to nationalist-driven and inward policies that seek to maintain its role as a global leader. The UK is obviously caught between a rock and a hard place; over 65% of the economy is driven by the service sector according to the Office for National Statistics. As such, while the U.S. is a stable market for its goods and services, the financial sector is bloated and crowded, whilst U.S. regulation is too opaque for start-ups seeking to cross the aisle. Furthermore, China's need for advanced technologies amidst its geopolitical rivalry with the United States could have created a credible market for UK tech start-ups in driverless cars as well as grid management and renewable energy.
There is no shortage of companies that could benefit from additional Chinese market access — think Acceleron, Gravitricity, BBox, and Upside Energy, among others. The UK's need to show solidarity will cost it greater competitiveness, inevitably accruing to companies that have to compete with subsidized Chinese companies. Rather than impeding trade by siding with the U.S., the UK would have been better off playing a more pragmatic diplomatic game, allowing Huawei to operate in the fringe parts of its network and ensure its counter-intelligence and the designated company in Oxford to verify Huawei's software.
The Huawei Tensions Could Be Politicized in Scotland If China's Economic Retaliation Disrupts Economic Activity
Finally, the impact of trade with China will transcend regional borders and could exacerbate tensions in the UK, as calls for a Scottish referendum grow increasingly justified amidst political responses that seek to support US positions over UK export-linked jobs. As illustrated in figure 3, Scotland is most exposed to the waning UK-China trade relationship, and it equally wants to remain part of the EU. While the decision by the current UK administration might be justified, it suggests that the UK is unable to verify Huawei technology, despite ranking higher than China in innovation rankings.
One can, therefore, see such an outcome as evidence of stronger US-UK ties or the inability of the former to police Chinese technology in a manner that facilitates trade between both economies amidst ideological differences. Trade flow dynamics suggest that the UK stands to benefit more from trade with China over the long-run, as its innovative goods and financial service stand to benefit from an increasingly technologically-driven and innovation-centric China. It is not clear whether the U.S. will give the UK a favorable deal even if a democrat were to win the coming elections.
As the U.S reneges its role as a global leader and latches on to the advantages conferred on it by a ubiquitous dollar and dominant clearing system, it is not evident that the UK will become increasingly linked to U.S.'s anti-China stance. Under such a scenario, it is more challenging to see a forward-looking relationship emerge amongst both countries, similar to that of the EU. In 2019, the UK joined the United States for freedom of navigation request in the Strait of Hormuz, after tensions rose following the Trump administration's decision to unilaterally withdraw from the Iran nuclear deal.
This showed a marked divergence with Europe, which instead choose to implement a special purpose vehicle that was designed to ensure Iran continued to enjoy the benefits that were conferred on it by the Joint Comprehensive Plan of Action (JCPOA). As ties between Iran and China have warmed, the UK's decision was in direct contravention to its geostrategic ambitions in the Middle East, and the recent decision on Huawei shows even further divergence to that regard. The UK's decision to shun Huawei suggests that it has chosen to ensure continued U.S. supremacy, even as concerns around privacy are justified.
These concerns have not changed from two years ago, but the UK decision, whilst justified, appears economically counterproductive and could impede a post-Brexit relationship that would possibly improve market access for UK companies in China. Furthermore, China might design domestic legislation or employ other forms of non-tariff barriers to target U.K. companies that seek to enter their markets. A post-Brexit relationship was always going to cause consternation across the globe, but balancing diplomacy, historically-entrenched relationships, and a forward-looking economic partnership was also going to be complicated for the Johnson government whose bandwidth appears limited.
To compensate for its loss of market in the U.K. and U.S., China could leverage its relationship with countries like Pakistan, Iran, and others (especially those who are a part of the Belt & Road Initiative – BRI). China and Huawei, for example, could further penetrate the Pakistani smartphone market due to Pakistan being home to the China-Pakistan Economic Corridor – the star project of the BRI – as well as Pakistan being one of the most populated countries in the world. China will also retaliate by targeting sectors other than technology as Britain appears to side with the U.S. at a time when China's influence in Asia and Africa is rising. As Britain continues to grapple with Brexit and an incoherent global strategy, China's debt-driven development agenda in Africa is gaining traction; it is also leading 4 of the 15 U.N. specialized agencies. China will ensure Britain's service sector comes under strain by increasing administrative bottlenecks even as they liberalize their markets and continue to open up to the global economy. As such, fewer British firms will have access to IPOs, legal work, software, etcetera as China prioritizes the EU and non-EU countries in its globalization strategy.
This will not have immediate implications for Britain over the near term, but it almost certainly will over the long-run. Britain's decision to oust Huawei from its networks was premature and shows a lack of tech leadership, since this was an opportunity for Britain to ensure that the Chinese-based company improves its software whilst designing repellent technology, and localize data in an attempt to reduce the risks linked to data misuse. Rather than acquiesce to the U.S., Britain must prioritize its role as a global leader and balance the ideological rifts between the U.S., its largest trading partner, and China.