Futurism Is Workless: Calling G20 2020
Today, increasingly all our work of sorts, repeated laborious and mundane, now openly snatched across the world by robotic revolutions, supported by AI+AR+VR and block-chained programs. This is not a bad thing. This is a global uplift for our imagination creating extra thinking time. Humankind finally on way liberated from boredom of mundane and slavery of grind. Maybe we will produce entire new generations of deep thinkers to live in global harmony, diversity and tolerance, where gender fluid, smiley robots allowed hating each other and backstabbing considered sports.  
Not to destroy our real spiritual values of our miraculous creation; humans originally designed to invent advancements, as if designing a wheel, while our minds, designed to think of wisdom, as if discovering gravity, we cannot ignore the most valuable miracle of our known universe, a mind given to all us as a free gift. Obviously, our relentless pursuits of last decades failed; Tik-Tok damaged and Social Media controlled global populace awaits for new wisdom
History is not just a series of rigid facts but also rather a mirror of our fluid understanding of our own present; the future is not some abstract dream but rather built out of our own carvings from the past. Whatever we did during our last few decades laying out the foundations of our present castles, we now enter, haunted as they are, but this is where we reside. Trick or Treat, candy or no candy, we have to chase the shadows with our trepidations.  
Futurism is workless, but indeed, such revolutionary transitions can only be measured as juggling monstrous calamities but blindfolded or playing with 'time-machines' without driving licensees. Equally, not easy is the erasing of the status symbols when century old habits of paper pushing offered security or out of box thinking only created butterflies in the stomach. The decades of enforced cubicalized-culture has hurt our mental productivity, stolen emotional contributions of innovative excellence. Such affairs demand special skills with stamina, wisdom to debate and courage to table action plans with transparency or surrender to defeat.
Acquisition of such skills of nouveau entrepreneurialism, not to be confused with common curriculum in need of elimination at universities of the world offering half-baked notions of entrepreneurial leadership as academic certification. As a proof, to save themselves from the absence of contents and suffocation of illusionary mastery, they must hang in their hallways the portraits of the last 10,000 earth shattering entrepreneurs who unbounded from the Ivy, dropped out from moist edifices and changed the course of history. Research this deeply as denials will fail.
Today, we kneel in the middle of economic purgatory and pandemic hell…
Today, nation-by-nation, the intelligentsia of the recent past, fermented and marinated in their selective influences, now hiding in panic rooms in need of oxygen. The way out is not to face the pitchforks of restless citizenry but rather new understanding with a new definition of a workless future and how to open honest debates on how such advancement will unfold.
The harshness of the message, written on the wall, speaks volume. Some 200 nations are in the races to survive. Some 10,000 cities are busy figuring out their future. The futurism demands new thinking and new deployments. The pandemic recovery is 100 moons long. The restless citizenry, workless seeking directions, a billion replaced by advanced technologies, a billion displaced by remote working, a billion misplaced as out of box entrepreneurs…time to face the music.

The forbidden hot-topics and major crossroads ahead…
Digital divide is Mental Divide; Mental-divide is number one blockade of digital-divide; such digital transitions feared for fast speed of performance to expose incompetency of workers. Furthermore, creating redundancy and fearing for creating accuracy of work exposing checks and balances to display hidden mismanagement, as such slowing down overall speed and performance and destroying economies. Despite worldwide access to almost no-cost technologies since the past decade, the majority of nations still buried under heaps of paper to avoid exposing proper columns indicating correct balances and totals. Only digitized nations will thrive in a digitized world. National leaderships across the world must issue decree not to fire during transition for incompetency but rather guarantee them upskilling and reskilling options.
Micro-Power-Nations and Super-Power-Nations: As Super-Power-Nations lost their powers to fix the entire world, but now Micro-Power-Nations will try. Super power economies more aligned to attacking or destroying other economies as a prime necessity for their own survival. While new emerging Micro-Power-Nations are upcoming hungry performers with very special skills and are willing and able to help any small or super power without threatening their base of power. These 100 plus, Micro-Power-Nations may deploy highly selective, well-trained and extraordinary strengths and deliver surgical solutions to any mammoth nation and mutually rewarded. Such specialized capabilities will create universal borderless residencies, merit-based immigration, global friendly fair-trading, and unlimited human resources platforms for the new global age world. This is not about armies invading, here armies of entrepreneurs landing in collaborative synthesizing to create massive local prosperity. Such advancement will affect thousands of cities and nations and will towards faster advancements. Technology silently creates some 100 plus mighty micro power nations that with upskilling play a key role.
The Population-Rich vs. Knowledge-Rich Nations: Pandemic recovery demands economic intellectualism to embrace futurism as global shifts from 'knowledge-rich-nations' to 'population-rich-nations' changing economic behavior across the world. Decades ago, large populations in any country considered an economic curse; sheer burden of visible poverty, scenes of survival and struggle of feeding millions of hungry mouths provided the blatant proof. Today considered a blessing; when citizens armed with mobile online transactional centers, digital humming and trading with billions of devices with trade activity are now new proofs of economic vibrancy for such overly populated nations.
Over centuries, the supremacy of knowledge housed in the West, Knowledge Rich Nations, primarily the developed economies now harshly tested as such outdated wealth of knowledge as if water gushing down from broken dams flooding faraway lands across the world. Knowledge-rich nations must rapidly re-learn how to compete and survive against highly agile and low-cost brilliance creating shine within some 100 emerging population-rich nations. The monopoly of knowledge has been shattered. Population-Rich-Nations must become platform economies; thrive on national mobilization of entrepreneurialism platforms of upskilling
Referenced from "15 Monster Trends– by Naseem Javed" Dec 2014
National Mobilization of Entrepreneurialism: Struggling economies of the world are visibly showing the lack of upskilling of exporters and reskilling of manufacturers across their national small and midsize vertical business sectors. Key Questions: Are there 1,000, 10,000 or 100,000 high potential small medium business enterprises within a region or a nation? Are they doing USD $1-20 million in annual turnover and ready to further quadruple growth via exports? Is there a national agenda on upskilling, reskilling for fast track transformation to recovery and job creation? Are Associations and Chambers of Commerce receptive to such goals on creating excellence and exportability?
Key Realities: Unlimited, global markets can absorb unlimited innovative ideas, goods and services. Unlimited, SME Founders with entrepreneurial talent and energy are always anxious for global age expansion. Unlimited, well-designed, innovative ideas and global age skills can quadruple enterprise performance. Missing Links, lack of upskilling, reskilling and global-age thinking and execution styles are all strangling growth. Key Agenda for Discussions: How digitization of national entrepreneurialism on upskilling platforms saves economies and creates growth? How simultaneous synchronization of upskilling of 100,000 SMEs and MFGs results in exports within a nation? How is the Pentiana Project placing 25,000 SME MFG on digital platforms of upskilling and soon add another 100,000 SMEs? How Chambers & Associations will take lead, creating a marathon on exportability, and inviting a national dialogue?
Understanding the Last Seven Societies: How 100 years of evolution has landed us here; during the Print Society in 1900, when the printed word was power, literacy was perquisite and only the privileged had access to knowledge. Why similar scenario 120 years later occurring today, futurism demands futuristic literacy.
"The Radio Society made its impact after a quarter century. It brought information freely available to the air and music to tap dance on assembly line floors. The 'voice' created radio-personalities with opinions and opinion leadership became noticeable. There were 5 other major societies. TV Society brought live action dramas, and started the colorful consumerism. Telecom Society shorthanded distance and created standardization. The Computer Society created miniaturization and a sense of accuracy. The Cyber Society brought the world to the desk and started the diffusion between work and other lifestyles. We just left the Click Society, which brought the world into our pockets and seriously disrupted the traditional work model. "
Excerpted Source: Naseem Javed, Sunrise, Day One, Year 2000.
Expothon is also planning a "Special Senior Level Regular 3-Hour-Webinar-Workshop-Series" in 2021 to create detailed and pragmatic discussions with powerful and specific debates with pragmatic and immediately implementable solutions. The "National Mobilization of SME via Upskilling on Exports" calibrated for the selected 100 Chambers and 100 Special Trade Associations across the world along with gatekeepers of trade and commerce of selected countries.
Recommendations:
The Micro-Exports: With some 500 million SME in the world, a billion new big and small, young and old entrepreneurs on the march, G20 2020 Riyadh, Saudi Arabia had some great opportunities to table tactical combative blueprints to advance the challenges of local grassroots prosperity. As a smarter way to save economies, the emergence of such "Micro-Exports" thinking on global exportability, amongst most of the 'micro-power-nations' and 'super-power-nations' creates "productive occupationalism" and keeps their restless citizenry away from magnetizing towards populism.
The New Blocks: With global block emerging, The RCEP, 'Regional Comprehensive Economic Partnership', now the world's largest free trading block comes into action. Australia, Brunei, Cambodia, China, Indonesia, Japan, South Korea, Laos, Malaysia, Myanmar, New Zealand, Philippines, Singapore, Thailand, Vietnam. Upskilling exporters and reskilling manufacturers the new way of the future to create grassroots prosperity becomes a logical progression.
The Economic Recovery: The G20 members are Argentina, Australia, Brazil, Canada, China, France, Germany, India, Indonesia, Italy, Japan, Mexico, ​Republic o​f Korea,​Russia, Saudi Arabia, South Africa, ​​​Turkey, the United Kingdom, the United States and the EU the European Union. They have serious differences and critical pathways, but the commonalities of problem points to pandemic recovery and economic prosperity gaps to calm restless citizenry. Nevertheless, missing from the main action plans, the national mobilization of entrepreneurialism to create upskilling platforms to upscale small medium business bases will be a serious challenge. Optimizations of zoomerang culture of high quality virtual events are still at infancy… therefore, next generation of curated events will bring global economics more closely and display new thinking live across the world.
The rest is easy.
International Conflicts from the View of Trade Expectations Theory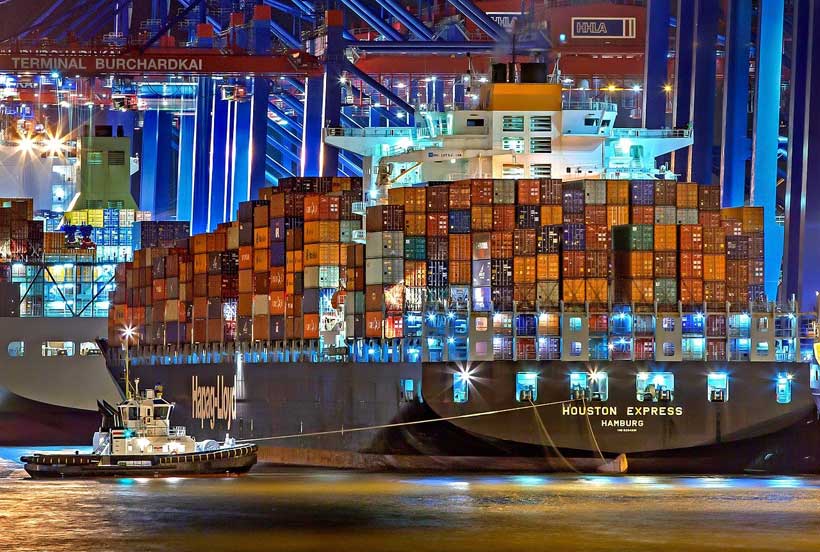 Does economic interdependence between great powers have a significant effect on the probability of war between them? This once seemingly impossible question has become extremely realistic and urgent in the current tide of anti-globalization.
In fact, it is not the first time that free trade has been terminated, as all the great powers in the Western world had abandoned the principle of free trade at one point, such as Germany in 1879, France and Britain in 1881, and the United States as early as the 1860s during the Civil War. Global trade frictions and conflicts have developed from competing for raw materials, energy, and investment to today's competition for market space (see Chan Kung's "Spatial Determinism" for details).
There are two views on the relationship between economic interdependence and war. Liberals assert that with commercial ties, trade and investment flows can raise the opportunity cost of going to war and thereby providing a large material incentive to avoid war. Realists claim that commercial ties make states vulnerable to cutoffs, which can devastate an economy that has reoriented itself to rely on critical markets and goods from abroad, and thereby prompt leaders to go to war.
American scholar Dale C. Copeland believes that an additional causal variable, i.e., a state's expectations of the future trade and investment environment should be introduced to determine whether the liberal prediction or realist prediction would prevail. When a dependent state has positive expectations about this future environment, it is more likely to see all the benefits of continuing the current peace and all the costs of turning to war. Economic interdependence would then be a force for peace. Yet if a dependent state has negative expectations about the future economic environment, i.e., seeing itself being cut off from access to foreign trade and investment, or believing that other states will soon cut it off, then the realist logic will kick in. Such a state would tend to believe that without access to the vital raw materials, investments, and export markets needed for its economic health, its economy will start to fall relative to other less vulnerable actors. If this economic decline is anticipated to be severe, the leaders of the dependent state would then begin to view war as the rational option, the lesser of two evils. Such leaders would consider it is better to fight that being forced to submission.
This argument is similar to the "preventive wars" in the field of international political economy, and Dale C. Copeland calls it the "trade expectations theory". Copeland believes that in the situation where there are different great powers, the combination of economic interdependence along with expectations of future trade and investment was a critical driving force shaping the probability of war and conflict between these powers.
Several historical examples from the twentieth century are clear prove of this. Japan's attacks on Russia in 1904 and the United States in 1941 were intimately related to Japanese fears of future access to the raw materials and trade of the East Asian region. In the first case, Japan witnessed Russia's steady penetration into economically valuable areas of Manchuria and the Korean Peninsula. After repeated and invariably unsuccessful efforts to convince Russia to pull back, Tokyo realized that only preventive war would mitigate Japan's long-term economic and military concerns. The closed economic policies of the great powers after 1929 had a devastating impact on Japan's economy and Japanese views of the future trade environment. Tokyo's efforts to consolidate its own economic sphere in Manchuria and northern China, spurred by its decades-long worry about Russian growth in the Far East, led to conflicts with the Soviet and Nationalist Chinese governments. When the United States entered the fray after 1938 and began a series of damaging economic embargoes, Japanese expectations of future trade fell even further, prompting a desperate effort to acquire access to oil and raw materials in Southeast Asia. The ultimate result was the attack on Pearl Harbor in December 1941.
During the forty-five-year Cold War struggle after World War II, there was a low level of economic dependence between the United States and the Soviet Union, and the "trade expectations theory" seemed unable to explain the geopolitical rivalry between the two great powers. Obviously, economic relations between states do not explain all the problems of geopolitics, which involves a variety of other issues (e.g., ideological rivalry, mutual military threats, etc.). However, the impact of economic relations can be seen even during the Cold War. In the late 1950s, President Dwight Eisenhower's unwillingness to relax stringent economic restrictions alienated Nikita Khrushchev and contributed to the extreme tensions of the 1960–1962 period. But in the early 1970s and again in the late 1980s, Washington was more willing to commit itself to higher future trade with the Soviets. This proved critical to achieving an initial détente period and then an end to the Cold War altogether.
In the current tide of anti-globalization, it seems that the phenomenon of "trade expectations theory" can also be seen. The Trump administration, following the principle of "America First", believes that the major trading partners of the United States have taken advantage of the United States through trade, making the economic interests of the United States damaged, and China has caused the greatest economic damage to the United States. As a result, the United States has adopted a series of crackdowns and sanctions on its major trading partners, including China. The modern world is less prone to war between major powers, but instead manifests in more diverse non-war forms, i.e., trade sanctions, technological sanctions and blockades, financial sanctions, diplomatic recriminations, and geopolitical repression. In the view of researchers at ANBOUND, this overall deterioration in geopolitical relations, triggered by economic ties, is merely an alternative to the "trade-security" model of war. If the geopolitical friction intensifies further and the threshold of a certain aspect is breached, a war of some kind is not out of the question.
The view of defensive realism is that national leaders, aware that their actions can lead to a vicious cycle of hostility, are justified in maintaining their current reputation for neutrality, prudent territorial policies, constant trade with other countries, and a willingness to embrace common international rules in a relatively open attitude. This view helps to create a pattern in which great powers tend to coexist for a long time without serious conflict or war. However, if national leaders take the view of aggressive realism, that in a leaderless world, great powers must always worry about what other nations will do in the future, and prepare for the worst, then they must maximize their power. The likelihood of violent conflict or even war between the great powers would then increase.
How to avoid security conflicts between great powers over trade issues? Some scholars have argued that it depends on the rationality of the national decision-makers, as well as the objective judgment on the strength and determination of both sides in the conflict. Rational actors have an incentive to reach agreements that prevent war from inflicting damage on each other, so that the situation for war does not arise and thereby improving the circumstances of both sides. In the event that if an actor do not understand the true balance of power and the determination of the other side, or do not trust the other side to keep the promises made in the agreement, war may occur.
Final analysis conclusion:
After World War II, the world as a whole has been largely at peace for 75 years (meaning that there was no major war involving a large number of countries). The current tide of anti-globalization and increasing geopolitical frictions is shaping up to be the most far-reaching and influential period of global trade and geopolitical turmoil since the end of the Cold War. "Trade expectations theory" provides an explanation for the current global conflicts, as well as an idea for countries to make rational decisions and mitigate international conflicts.
Democracy in decline and its fate after the crisis: Why will the big crisis kill liberalism with or without the demos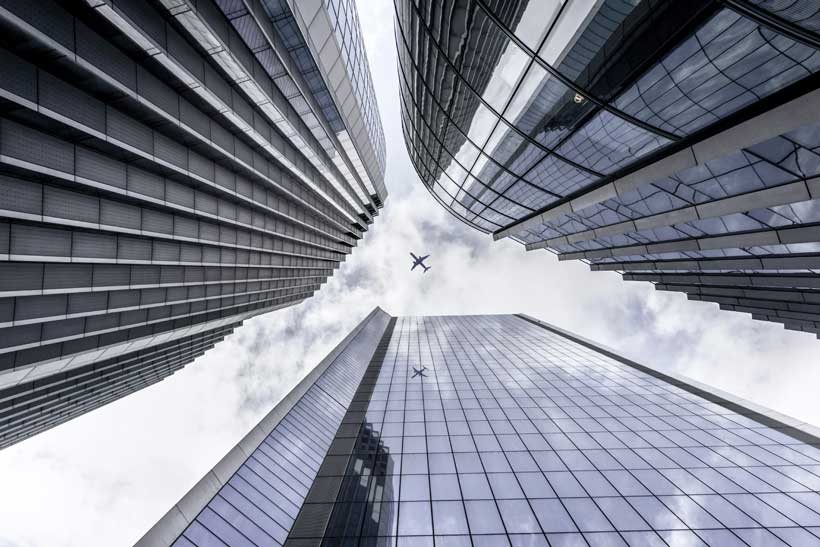 Being praised as never before, democracy was in crisis. The reality of the economic problems of 2008-2020 led to a new critical moment. All this makes us think about the meaning of the word "democracy", about the economic logic of history and much more.
Twilight of a new big crisis
The countries of the core of capitalism had to face a new big economic crisis in 2008. In semi-peripheral and peripheral countries, democracy was outwardly similar to the central, with the difference that it was much more formal, implicated in falsifications and did not exclude coups and turmoil, though formally they started as a struggle for fair elections. Neoliberalism in a broad sense had no alternative and could only be mitigated in some countries. Therefore, due to its strength and rootedness, the encounter with the crisis was delayed and turned out to be completely unpleasant. In 2020, this story has not yet been concluded.
Neoliberal doctrine and ideology brought market and commercial freedom to the forefront, while public interests were pushed to the background. Under the pressure of neoliberal reforms, the social structures supporting democracy, as known in the 20th century, weakened, mass participation in them declined. People resorted to private life and the elites boldly practiced manipulations. The protest became anti-globalist with faith in social networks and a growing mistrust of "rotten parties." The criticism of neoliberalism and the democracy that it subordinated, namely liberal democracy by the "stars" of anti-globalism was spectacular. It was not effective, as its countercultural pathos did not prevent it from fitting into the mainstream.
Not everything looked unequivocally gloomy in the era preceding the 2008–2020 crisis. When Bill Clinton came to power in the United States and Tony Blair in the United Kingdom a considerable number of ordinary people felt a certain turn. In France, such a feeling was created later by the victory in the elections of socialists led by Francois Hollande. In Greece by the election of the party "Syriza" and Alexis Tsipras. In practice, the turn did not occur, everything turned into manipulative simulations, convenient for continuing the old course. They undermined faith in the seemingly existing democratic mechanisms. Might the opposition have found a solution to the neoliberal mainstream? Wasn't there an alternative to the "outdated" base organisations of trade unions and parties, the idea of network organisation? In the 2000s it was widely cherished in Europe and America.
Alas, the networks did not become the basis for the revival of "genuine democracy," and faith in them only helped conserve the opposition of neoliberalism. In these networks it rotted, telling itself from time to time not to follow the way of old parties, they were all evil, they killed the egalitarianism of a genuine popular movement and not to suggest designs instead of the people and for the people (all these congresses, committees and commissions) for in this way the true spirit of democracy will be completely ruined. As a result, the "genuine spirit" existed only in imagination.
When the time of social networks on the Internet came, it showed how much they enable the control over individuals and how little horizontal connections of individuals mean to them. With such networks it was easy to organize a wave of protests and after a change of power (a coup by order of the United States or the Eurocracy) to return the mass participants to their places.
Democracy in an era of crisis once more in crisis
In 2008, the time of sustainable financial globalisation ended and the great global economic crisis began. The waves of crisis came one after another until 2020. And then it finally became clear that the seeds of the anti-globalist alternative give rotten seedlings even in the United States: Bernie Sanders withdrew from the elections at the most dramatic moment for his people in the 21st century. Before that there was a series of unsuccessful attempts by society to influence the process in Europe. It turned out that he has no structures and understanding of the mechanics of their work and personal work in them, lacks solidarity and understanding of the situation. As a result, the liberal elite retained dominance over "democracy".
But liberal political constructs have become an obstacle in the fight against the crisis. And if in Russia and China the shift from neoliberalism to a new practice neo-mercantilism started from above, without the help of republican mechanisms set in motion by the people (the starting point were the problems of economic development), the situation was different in the West. The manipulative liberal democracy preserved the crisis, blocking attempts to change politics. Even Trump, with his conservative transformation plan, came up against the resistance of liberal forces from the Democratic Party and its adherents in the power system. He could not overcome the checks and balances.
An extensive programme about which my colleagues and I in the Department of Political Economy and the History of Economic Science of the Plekhanov Russian University of Economics spoke in the report "Donald Trump and the Economic Situation" back in 2016[1]. In another report, entitled "A Society Without Opposition," prepared with my participation in the Institute of the New Society, many vices of the left were revealed that prevented them from acting as the main force of transformations[2]. One of the problems lies in the desire to apply ready-made schemes to new historical conditions and the belief that capitalism cannot have anything new in itself, nothing that would not have happened before.
"Revolution or reform?" and myths about the ways
The disappointment in democratic mechanisms brought the old question, which in 1918 was included by Rosa Luxemburg in the title of her pamphlet "Reform or Revolution", back to life. Reforms over the past 40 years have been neoliberal, and therefore the word "reform" often evoces negative emotions in people. In Russia, it is difficult for many citizens to accept the fact that the socio-patriotic reforms that are taking place in the country are not liberal, they are not shattering, but strengthening society. Therefore, the question remains valid.
But this question is false. However, it seems logical to many, as since the 1980s it was suggested that there are two ways that contradict each other: a seemingly tough and a seemingly soft one (identical to liberal democracy). In another interpretation: a progressive and an opportunistic, destructive or reactionary. Neoliberal reforms inspired the latter understanding, as they were destructive and antisocial in nature everywhere. However, under the influence of the global crisis of 2008-2020 at its very end, that is presently, reforms of a different type are now becoming possible. They are associated with the need to overcome the protracted era of economic crisis and the resumption of a sustainable growth and development. Naturally, they should increase the stability of the states in which they are implemented and, as a result, make them stronger in international rivalry.
Reforms of a new type and dictated by the new era became possible. In Russia they have already begun and with them another social reality started to form. But what about cliches? And what about the vulgar, but in practice voluntaristic understanding of revolutions based on disappointment in liberal democracy?
In the book "Capitalism of crises and revolutions how formation epochs alternate, new long waves are born, restorations die and neomercantilism advances" I devoted many pages to the complexity of such a phenomenon as the great modernisation revolution, as well as the Great Russian revolution. Here there is a unity of both revolutionary, evolutionary and reformist stages (not methods!). Voluntarists of "revolution" will never understand nor accept this. For them, all sorts of reforms of Russian or other capitalism will be a deception of the masses, and their support will be a betrayal of the "cause of the liberation of the working people" or a reactionary measure. There is no dialectic in such a vision of history. That is why voluntarists, adherents of maximalist phrase, are not related to real social revolutions with their complex diverse consequences.
In the United States, Britain, Western Europe and Japan, the situation is special. There neoliberalism has gone far in influencing society. From manipulations with the help of liberal institutions, it proceeded to the destruction of the basic norms of morality and relations, not centuries-old, but largely cultivated in the 20th century. Nuclear family was attacked as "slavery of the patriarchy", trade unions as fetters to the market, the right of the majority to laws in its interest as the anti-democratic egoism of white men, discriminating minorities. Minorities themselves were nurtured and helped to fragment a society in which, as the events of 2008–2020 showed, no forces were found to overturn neoliberalism from the bottom in a left, reformist or more radical way.
Without being defeated, neoliberalism will die from the fact that its time has passed. This is already evident in some parts of the world, but not obvious in others. However, the impossibility of overcoming the crisis on the basis of neoliberal policy is the absolute proof of this thesis. And then what about democracy?
Neo-mercantilism is approaching
Left-wing intellectuals love to write phrases like this one: the struggle for social and cultural reforms, for another world with opportunities for every person to creatively find themselves, to be free, to control power and not be afraid to be poor, will continue and lead the world to success. In parallel, they can criticize the national conservatism of the "right", and talk about the benefits of diversity in society, without which there can be no democracy. But truth requires adding at this point the story of Socrates. Athenian democracy did not at all tolerate his liberties and forced him to drink poison. His disciple Plato was forced to behave more carefully with the people. In modern realities, we must be prepared for a democratism that is conservative in spirit.
Neoliberalism has created a moral opposition in society, the foundations of which are considered traditional. The liberal left is indignant about this unrighteous, in their opinion, way of denying globalisation and the ideas of "free trade" in all spheres of life. However, conservatism is very limited here. It is not very religious, since society in countries with developed markets is not very religious, and the protection of family values and the importance of marriage is more like the defense of the Soviet understanding of relationships and lifestyle; it should be borne in mind that the emancipation of the 20th century is irreversible, universally recognised and inseparable from society, and these are not "patriarchal mores," but the product of modernisation. Though this modernisation took place not so long ago. Therefore, anti-neoliberal conservatism does not at all refer to old morals, and only because of the love of religious justification of its position can be called right. However, there is also a reference to the national values and interests of nations, opposing the interests of global financial structures. And here it is important to finally accept the fact: neoliberalism hit the organised working class, the old class and left structures (including their structure) so hard that it left only a limited number of means to eliminate itself. The dismantling of neoliberalism is not a socialist act, but a bourgeois measure ensuring the further development of society. Another thing is that in the process in some countries a revival of the social state is possible.
The era of globalisation has taught many people to view democracy as something universal. Neoliberalism has replaced the dictatorship of modernisation in the countries of the semi-periphery and periphery of world capitalism. There was not much personal freedom and public freedom in them. But with neoliberalism, the local elites were able to cover up their rule with the word "democracy". The plans of the elite of the countries of the centre did not include the transformation of part of the countries of the production periphery into new centres of development of capitalism, as candidates to play part in the core of the global economy. It was not part of the plans of the old centres that the local top officials should search for support in the "lower strata", largely due to the rejection of the neoliberal course and reliance on social and patriotic measures. And the bold and independent behaviour of the highest bureaucracy, grand bureaucracy, is absolutely perceived in Washington and Brussels as a riot.
But it is precisely this rebellion that sets the limit to neoliberalism politically. Leaning or trying to rely on the majority of the country's population (especially in Russia), it is democratic in its own way, reflecting the demos' requests for social policy, the revival of national pride and the growth of prosperity based on the patronage of the state to its market, production and its mass buyer. This turn from neoliberalism, however, is not a turn created from below, that is, formally democratic, organised not under the pressure of society, but by society itself. In this regard, it is necessary to acknowledge the failure of attempts to end neoliberalism from below in many countries. With a firm commitment of the "upper strata" to this policy, it is not eliminated from above either. Even the split of the upper strata in the United States with the advent of Trump to the White House did not lead to such a development of events, the processes were blocked. Therefore, neoliberalism has not yet completed its history, it simply has lost economic efficiency and cannot be the basis for the exit of certain countries from the era of the great crisis. But this is not its complete end.
Democratism instead of democracy?
Nevertheless, the end of neoliberalism is inevitable. In some cases it will come in the form of a conservative in shade, and a socio-patriotic in form turn. In another case, problems in the economy will bring about movements that can either be such as in countries claiming to be new centres (Eurasian countries), or society will be able to move from an unstable and weak in content movement like the French "yellow vests" to something stronger and more productive. Finally, there is a scenario where popular intervention in politics will be like an outbreak such as in Argentina in the early 2000s. But in this case, progressive shifts will be the fruit of a new grand bureaucracy, simply not neoliberal.
All these paths are not easy. Democracy in them will probably be expressed not in procedures, but in mass support for the new agenda. It is hardly to be expected that the "lower strata" will restore the forms of organisation and practice that were characteristic of the 1930-1970s. In this sense, the prospect of the triumph of "pure democracy" soon seems doubtful. Republican procedures and structures will live, as society is agitated everywhere. However, even overcoming neoliberalism from above to a greater extent than from below will become a common scenario for overcoming the era of the great crisis, it should be taken into account: economic growth and social development in general will work for future democracy.
Formal Republics, where development does not stop and degradation does not happen (which is possible for some countries) will become more social. Relying on social unity, on the construction of nations and their associations, for example, during the Eurasian integration process, administrations will awaken reformist activity in society. As a result, formal Republics will move towards real Republics, where people influence processes not only through expression of mood. This will be the beginning of a new revival of democracy.
Here it is necessary to summarise. It was said enough by virtue of what economic processes neoliberal democracy (the right format of ideas and practice) found itself in a crisis, and was unable to provide a mechanism for leading the countries of the old core of capitalism out of the crisis and ensuring a change of power in Russia, China and other Eurasian states, claiming to be new centres of capitalism. There, the neoliberal "democrats" at the top are increasingly oppressed by the neo-mercantile grand bureaucracy. It can restart the growth of economies and this growth will continue for about 25 years. The big crisis will end and a new upward wave of development will begin; only shortly will commercial crises interrupt it, none of which will be similar to the era of 2008–2020. The establishment of a non-mercantile economic reality in the world launches a mechanism for mastering the practices and ideas of democracy in the conditions of strong national states of Eurasia, solving the tasks of continental integration and rivalry with the old global leaders. How the process of democratisation or the revival of democracy will develop is not yet clear. But economic recovery will be a better environment for this process than the last big crisis.
On the whole, the history of democracy is not only incomplete, but by and large is just beginning. And if in most countries in the era of neoliberalism democracy was a pure imitation, in a different era everything will be different.
From our partner International Affairs
[1] Report of the Department of Political Economy and the History of Economic Science of the Plekhanov Russian University of Economics "Donald Trump i ekonomisteskaya situatsiya: strategiya kandidatov v presidenty i Vroraya volna krizisa v SSHA" // Institute for globalisation and social movements. – URL: http://igso.ru/trump_situation/ (publication date: 28.10.2016; reference date: 27.08.2018).
[2] Report of the Institute of the New Society "Society without Opposition: the crisis of the left in the era of neoliberalism and afterwards"// Institute of the New Society. – URL: http://neosoc.ru/%d0%be%d0%b1%d1%89%d0%b5%d1%81%d1%82%d0%b2%d0%be-%d0%b1%d0%b5%d0%b7-%d0%be%d0%bf%d0%bf%d0%be%d0%b7%d0%b8%d1%86%d0%b8%d0%b8/ (publication date: 28.10.2016; reference date: 27.05.2020).
New trade rules vital to protecting the planet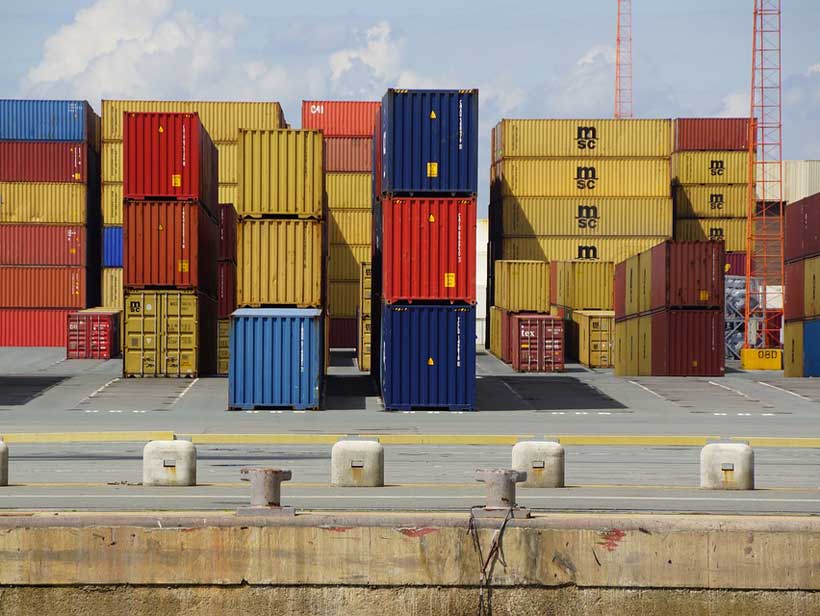 As satellites from NASA zipped over the planet Earth yesterday, they saw what they have seen every day for months: fires, hundreds of them, tearing through virgin rainforest and other vital ecosystems.
Many of the blazes, which come at the tail end of a devastating fire season, are believed to have been set by farmers eager to clear land and sate the booming global demand for beef and soybeans.
A new United Nations Environment Programme (UNEP) report, jointly produced with the International Resource Panel, says that type of unbridled international trade is having a damaging effect not only on rainforests but the entire planet. The report, which called for a raft of new Earth-friendly trade rules, found that the extraction of natural resources could spark water shortages, drive animals to extinction and accelerate climate change – all of which would be ruinous to the global economy.
"The economic fallout of COVID-19 is just an overture to what we would see if the Earth's natural systems break down. We have to make sure that our global trade policies protect the environment not only for the sake of our planet but also for the long-term health of our economies," said Inger Andersen, Executive Director of UNEP.
The environmental toll
The new report, titled the Sustainable Trade in Resources, was unveiled Monday by UNEP Executive Director Inger Andersen at a meeting of the World Trade Organization.
It found that in 2017, 35 billion tonnes of material resources, from oil to iron to potatoes, were extracted from the earth specifically for the purposes of trade. While that helped create millions of jobs, especially in poor communities, the report found it had a profound effect of the planet. Resource extraction was responsible for 90 per cent of species loss, 90 per cent of water stress and 50 per cent of greenhouse gas emissions in 2017.
With the demand for natural resources set to double by 2060, the report called on policy makers to embrace what is known as a "circular" economic model. That would see businesses use fewer resources, recycle more and extend the life of their products. It would also put an onus on consumers to buy less, save energy and repair things that are broken instead of throwing them away.
The benefits of going green
Those changes could pay big dividends for the planet, the report found. By conserving resources, humanity could slash its greenhouse gas emissions by 90 per cent.
While the circular model could have "economic implications" for countries that depend on natural resources, it would give rise to new industries devoted to recycling and repair. Overall, the report predicts, a greener economic model would boost growth by 8 per cent by 2060.
"There's this idea out there that we have to log, mine, and drill our way to prosperity," said Inger Andersen. "But that's not true. By embracing circularity and re-using materials we can still drive economic growth while protecting the planet for future generations."
Some countries, both in the developed and developing world, have embraced the concept of a circular economy. But the report said international trade agreements can play an important role in making those systems more common. It called on the World Trade Organization, which has 164 member countries, to take the environment into consideration when setting regulations. It also recommended that regional trade pacts promote investments in planet-friendly industries, eliminate "harmful" subsidies, like those for fossil fuels, and avoid undercutting global environmental accords.
"Re-orienting the global economy isn't an easy job," said Inger Andersen. There are a lot of vested interests we have to contend with. But with the Earth's population expected to reach almost 10 billion by 2050, we need to find ways to relieve the pressure on the planet."