In today's world, no organization or enterprise is completely safe from cyber-attacks or their possible consequences. In fact, one may even argue that the effects of Cyber Security incidents on our increasingly interconnected world have the potential to negatively affect every single individual on this planet. As a result, and aided by a progressively complex landscape of regulatory and legal requirements in this field and beyond, raising awareness of Cyber Security threats and, by extension, building Cyber Resilience, have developed from a traditionally rather technical matter into an increasingly important strategic topic for businesses, on the one hand, and into a critical diplomatic challenge for States, on the other hand.
The EU Network and Information Security Directive was the first piece of EU-wide Cyber Security legislation and aims to enhance Cyber Security across the EU. The national supervision of critical sectors, such as energy, transport, water, health, and critical digital service providers, including online market places, as well as the enhancement of national Cyber Security capabilities and facilitation of cross-border collaboration, are the key topics covered by the NIS Directive.[1] Moreover, the NIS Directive is part of the EU Cyber Security Strategy, which states "achieving Cyber Resilience" as one of its five priorities.[2] However, the fact that the NIS Directive was only adopted in 2016, with a deadline for national transposition by EU member States as recent as May 9, 2018, illustrates that Cyber Security and Cyber Resilience are relatively new topics in international collaborative efforts surrounding security and stability in Europe. One may argue that this recency inherently implies a certain lack of preparation for Cyber Security incidents; thus, vulnerability.
"The technology of today serves not only a Weberian predictability imperative – to further rationalise society. It makes society less safe and its individuals less free" – recently stated my former professor Anis H. Bajrektarevic discussing the EU cyber-related legislation.[3]Hence, a preparation, in other words – strategic investment in preventative measures and resources, is considered an essential aspect of Cyber Security as well as critical to Cyber Resilience. While Cyber Security is primarily concerned with the protection of information technology and systems,[4] Cyber Resilience aims to ensure the effective continuation of an organizations operations and to prevent demobilization of business- or organization-critical functions in the event of security incidents.[5] To be more specific, it is "the ability to prepare for, respond to and recover from cyber attacks" and other security incidents, such as data breaches, that is commonly referred to as Cyber Resilience.[6]
In this context, it has been argued that the creation of a resilience-conscious culture is a key element of successful Cyber Resilience strategies.[7] Creating such a cyber resilient culture involves raising awareness of Cyber Security threats, such as phishing and malware, and communicating ways to minimize risks stemming from them to people outside of Cyber Security functions.[8] The main goal here is to facilitate a cyber resilient mindset through awareness-building measures, leading to the question: If promoting awareness of Cyber Security threats ultimately enhances Cyber Resilience, how can we, first of all, assess the status quo of Europe's Cyber Resilience and subsequently, monitor the progress and effectiveness of such awareness building measures, in order to better understand, compare and ultimately enhance the Cyber Resilience of individual States and Europe in its entirety?
This essay will argue that "a false sense of security" in the private sector is a warning sign regarding the Cyber Resilience of States, hence, a warning sign regarding the status quo of Europe's Cyber Resilience. Moreover, it will argue that "a false sense of security" can serve as a valuable indicator for the effectiveness of, and increased need for Cyber Security awareness measures. This will be accomplished through the following approach:
Firstly, the essential need for and feasibility of active preparation for seemingly unlikely crisis situations, will be emphasized. To illustrate this point, the controversy surrounding the classification of the COVID-19 pandemic as "black swan event" will be discussed. Secondly, the discussion of several recent Cyber Security related incidents and their implications, will highlight that businesses and governments worldwide must, more than ever, and especially due to the C-19 related acceleration of digitalization, improve their Cyber Resilience. The main goal here will be to draw attention to the worldwide existing deficiencies regarding Cyber Resilience and, based on this, illustrate the need for and value of finding new ways to assess Cyber Resilience, but also key aspects of Cyber Resilience. Thirdly, current insights from the recently published study "Cyber Security in Austria"[9] will be discussed and contrasted with the respective risk assessment from The Global Risks Report 2019[10] to illustrate apparent discrepancies in security related self-perception in the private sector versus the reality of the risk situation. It is important to note here that "a false sense of security" means feeling safe in an unsafe environment. Therefore, such discrepancies represent "a false sense of security". As a final step, possible implications and limitations of the presented ideas will be discussed.
A black swan event is an unpredictable, highly improbable and rare event that has serious and potentially catastrophic consequences. One main characteristic of black swan events is the widespread insistence that their occurrence was obvious in hindsight; thus, should have been foreseen.[11] In the recent past, this concept, which the Lebanese-American philosopher, professor and former Wall Street trader, Nassim Nicholas Taleb, developed and already described in 2007, has, in connection with the C-19 pandemic, again become a topic of conversation – not least because of social media, such as Twitter (#blackswan). While there seems to be general disagreement as to whether the ongoing C-19 pandemic constitutes a "real" black swan event, Taleb himself stated in an interview that the eventual outbreak of a global pandemic with all its consequences was, in fact, a predictable "white swan" event, arguing that companies, corporations and especially governments, had no excuse, not to be prepared.[12]
Regardless of swan color, however, in connection with the aforementioned ability to prepare for cyber attacks, it can be argued that a particularly relevant consequence of the C-19 pandemic, in terms of Cyber Security and subsequently, security in Europe, has been the acceleration of digitalization throughout the world, affecting the public and private sector, as well as the private sphere of people's homes. Exit restrictions and other social-distancing measures imposed by governments worldwide, in an effort to curb the spread of the virus, have caused the global demand for remote working technologies to skyrocket within a remarkably short period of time. For example, the video conferencing solution provider Zoom experienced, within just a few weeks, a surge from around 10 million daily active users at the end of December 2019, to over 200 million daily active users in March 2020.[13] It was not long before data privacy and data security related problems with Zoom became apparent: "Zoom bombing" or video hijacking, which refers to the unwanted and disruptive intrusion of a person into a Zoom video meeting, a lack of end-to-end encryption and, in this regard, misleading information advertised on part of the provider, along with various IT security related vulnerabilities that allowed hackers, among other things, unauthorized remote access to end user's Mac computers – including webcam and microphone access, Zoom's deployment of in-app surveillance features, as well as questionable handling and alleged trade with the obtained user data were, already by April 2020, seen as a considerable cause for concern, leading security experts to describe Zoom as "a privacy disaster", and "fundamentally corrupt". Moreover, Arvind Narayanan, associate computer science professor at Princeton University, was quoted as saying: "Zoom is malware".[14] The most memorable piece of news concerning Zoom was, however, arguably about the British prime minister Boris Johnson accidentally posting sensitive information, including the Zoom meeting ID and the login names of several participants, when sharing a screenshot of his first-ever digital cabinet meeting via Twitter.[15]
The example of Zoom illustrates how companies, organizations, governments and private individuals benefit to an unprecedented extent from the advantages of digitalization, especially in the context of the ongoing C-19 pandemic, but also beyond such global crisis situations, while at the same time being faced with the considerable challenges and security risks brought about by the new technologies of what is known as the Fourth Industrial Revolution. This Fourth Industrial Revolution, being "characterized by a fusion of technologies that is blurring the lines between the physical, digital, and biological spheres", is changing the ways we live, work and interact,[16] resulting in significant risks to the privacy of natural persons, as well as to security and stability in general.
Several recently occurring or publicly emerging Cyber Security incidents underpin the scope of these risks: A cyber-attack on the British airline EasyJet, in the course of which personal data including email addresses and travel plans of 9 million EasyJet customers and additionally, credit card details of over 2,000 customers, were stolen, became known in May 2020.[17] This once again demonstrates that companies of all kinds can at all times become targets and victims of cyber-attacks. Costly penalties for violations of the General Data Protection Regulation (EU) 2016/679 (GDPR), as well as claims for damages and lawsuits by those affected and, last but not least, the loss of reputation often caused by such security incidents, pose significant challenges for companies under any circumstances. These challenges can, however, easily become existence-threatening, especially in view of the C-19 induced crisis situation, in which particularly the aviation industry currently finds itself in, as recently highlighted, when Austrian Airlines received EUR 450 million in financial aid from the Austrian government.[18]
On the one hand, the EasyJet security incident illustrates that Cyber Resilience has, in recent years, developed from a formerly predominantly technical matter into a business-critical strategic topic and, in today's world, competitive advantage for companies, whereas on the other hand, the case of Austrian Airlines requiring millions of Euros of state aid to continue their operations, illustrates how crisis situations faced by private companies can and do affect States.
As a matter of fact, we live in a time where the vulnerability of critical infrastructure is a real concern among security specialists[19] and States, as illustrated by the following example: A joint memo, sent out in May 2020 by German intelligence and security agencies, warned German operators of critical infrastructure against hacker attacks. The memo included a description of the hackers' approach as well as information indicating long-standing compromises in corporate networks of companies operating in the energy, water and telecommunications sector,[20] in other words, critical sectors covered by the EU Network and Information Security Directive 2016/1148 (NIS).
It is in light of security incidents like these, that the results of and contradictions arising from this year's "Cyber Security isn Austria" study (KPMG, 2020),[21] may be perceived as especially worrying: According to the study, 27% of 652 companies surveyed place great trust in their Cyber Security measures, while 58% "rather" trust their Cyber Security measures. At the same time, 57% of participating companies became victims of cyber attacks in the past 12 months, of which 74% where phishing attacks.[22] It is important to note here, that, when it comes to the prevention of phishing attacks, security experts consider regularly training employees on security awareness, essential.[23] In the context of such Cyber Security awareness measures, it seems especially interesting that the study highlighted the significance of employees in the detection of cyber attacks, as opposed to merely focusing on employees as a potential weakness: 79% of companies stated that they had become aware of a cyber attack through their own employees, while internal security systems ranked second (72%) as a means of detection. Awareness building measures must, therefore, remain a high priority for companies.[24]
Furthermore, the study established that one third of companies believe it would take them 1 to 4 weeks to safely remove attackers from their systems, while a fourth of companies even believe it would merely take them between 2 and 6 days. These findings are in direct contradiction with the considerably longer and demonstrably increasing average "dwell time" (100 to 170 days) of attackers in corporate networks.[25] Regarding Cyber Resilience, it is worth noting here, that although 69% of companies surveyed invest in awareness and security monitoring to protect themselves against cyber attacks, only 25% prepare for possible damage through cyber insurance coverage.[26] Also, the study found that 82% of companies would like to see established a government agency dedicated exclusively to Cyber Security issues and 77% would like to be supported more by the State, while at the same time, 57% state that they do not trust the authorities when it comes to Cyber Security. Additionally, it was found that the primary expectation (64% of companies) companies have toward the State is the provision of information and EU-wide support as well as exchange between experts from the State and private sector, in order to learn from each other.[27] Considering the companies' expectations regarding the exchange of information between experts, it seems particularly striking that about 90% declined to comment on the effects that past Cyber Security incidents had in terms of damage caused to their reputation. Based on this finding, it was concluded that a trustful exchange of information must be encouraged and observed, that changes to the existing legal framework would help facilitate open communication on cybercrime.[28]
All in all, it was concluded that Austrian companies mistrust others, but do not protect themselves sufficiently, that they demand cooperation, however, shy away from open communication and that they feel more secure than they are.[29] In other words, "a false sense of security" in the Austrian private sector, emerged as a key finding.
It was already established earlier that "a false sense of security" means feeling safe in an unsafe environment. Therefore, it seems only logical to look in more detail at the threat environment, also known as risk environment, in which businesses in today's world operate in. For the sake of coherence and comparability, the following section will, first of all, examine Austria's situation before briefly considering the global risk environment:
The "Risks of Doing Business 2019" report (World Economic Forum) rates cyber-attacks as the most critical business risk in Austria (46.7%) and data fraud or theft as second critical (34.1%).[30] Taking into account the previously discussed findings regarding levels of trust companies place in their security measures (27% trust "greatly", 58% "rather" trust)[31] and unrealistic company estimates of attacker "dwell time" in corporate networks, "a false sense of security" clearly reemerges. The top Risks of Doing Business 2019 on a global scale are fiscal crises (28.9%), closely followed by cyber attacks (28.2%) as the second critical risk and unemployment or underemployment (28.2%) as the third critical risk, while data fraud or theft ranks seventh (22.4%),[32] firmly establishing technological risks among the most critical risks globally.
Overall, and especially against the background of the global risk environment and increasing interconnectedness of the public and private sector, "a false sense of security", or to be more precise, "a false sense of Cyber Security" in the private sector must, therefore, be considered a significant threat for the security of private companies and, consequently, the security in Europe, a warning sign regarding the status quo of Europe's Cyber Resilience and, one may argue, valuable instrument in assessing the effectiveness of Cyber Security awareness measures.
While the scope and purpose of this essay did not allow for an in-depth analysis of how "a false sense of security" may practically be translated into a quantifiable, clearly defined key performance or risk indicator, it may serve as a starting point in doing so. Also, it may rightfully be argued that any indicator of performance or risk must be evaluated in the context of already established key performance and risk indicators, as well as existing efforts, procedures and best practices in the field, in order to fully assess its value and usefulness. Again, the scope of this essay did not allow for an in-depth analysis in this regard. Nevertheless, it may prove useful as a starting point in doing so. Other limitations and challenges arising from the scope, purpose and choice of approach as well as ideas advanced in this essay, include the risk of bias when generalizing from Austria to Europe and the risk of response bias (demand bias) when utilizing survey questions to identify "a false sense of security" with the same participants.
Nevertheless, despite these limitations, it seems possible to derive the following conclusions from the analysis conducted in this essay: a) the security and stability in Europe depend on the ability of States to continuously improve and maintain their Cyber Resilience, b) Europe's Cyber Resilience is closely tied to the Cyber Resilience of each States' private sector and, as a result, the actors operating within them, c) improving cooperation and trust between the public and the private sector as well as between States is necessary to improve Europe's Cyber Resilience and, d) an organization with the appropriate authority, financial and professional capacity as well as reach, such as, one may argue, the OSCE, must act as the initiator and governing body of projects aiming to utilize "a false sense of security" to assess Europe's Cyber Resilience and existing security awareness measures.
All in all, one may conclude that in order to ensure and enhance security and stability in Europe in our increasingly interconnected world, especially in the face of rapid technological progress, new technologies and the recent acceleration of digitalization, an urgent need to continuously improve and monitor Europe's Cyber Resilience exists. This will call for more and more cooperation between the public and private sector, as well as between States and will, consequently, likely even heighten the significance of international organizations, such as the OSCE, in initiating, financing, overseeing and supporting Cyber Resilience initiatives in Europe.
---
[1] ENISA. NIS Directive. n.d. https://www.enisa.europa.eu/topics/nis-directive (accessed June 25, 2020).
[2] European Commission. EU Cybersecurity plan to protect open internet and online freedom and opportunity. February 7, 2013. https://ec.europa.eu/commission/presscorner/detail/en/IP_13_94 (accessed June 25, 2020).
[3]Bajrektarevic, Anis. Twinning Europe and Asia in Cyberspace: the EU GDPR Legislation and its Transformative Power.January 2019. Diplomat Magazine (Hague-Brussels)
[4] RSI Security. What is cyber resilience and why is it important? August 14, 2019. https://blog.rsisecurity.com/what-is-cyber-resilience-and-why-is-it-important/ (accessed June 25, 2020).
[5] De Groot, Juliana. What is Cyber Resilience. February 4, 2019. https://digitalguardian.com/blog/what-cyber-resilience (accessed June 25, 2020).
[6] IT Governance Ltd. What is cyber resilience? n.d. https://www.itgovernance.co.uk/cyber-resilience (accessed June 25, 2020).
[7] Hughes, Mark. Beyond awareness: Create a cyber resilient culture. September 2019. https://thrive.dxc.technology/2019/09/10/beyond-awareness-create-a-cyber-resilient-culture/ (accessed June 6, 2020).
[8] Hughes. Beyond awareness: Create a cyber resilient culture. September 2019.
[9] KPMG. Cyber Security in Österreich. Study, Vienna: KPMG Security Services GmbH, 2020.
[10] World Economic Forum. Risks of Doing Business 2019. 2019. https://reports.weforum.org/global-risks-report-2020/survey-results/global-risks-of-highest-concern-for-doing-business-2020/ (accessed June 25, 2020).
[11] Chappelow, Jim. Black Swan. March 11, 2020. https://www.investopedia.com/terms/b/blackswan.asp (accessed June 25, 2020).
[12]Taleb, Nassim Nicholas, interview by Bloomberg TV. Taleb Says "White Swan" Coronavirus Was Preventable (March 31, 2020).
[13]Fuscaldo, Donna. Zoom's Daily Active Users Surged to 200 Million in March… and That's Part of the Problem. April 2, 2020. https://www.nasdaq.com/articles/zooms-daily-active-users-surged-to-200-million-in-march…-and-thats-part-of-the-problem (accessed June 25, 2020).
[14] Paul, Kari. 'Zoom is malware': why experts worry about the video conferencing platform. April 2, 2020. https://www.theguardian.com/technology/2020/apr/02/zoom-technology-security-coronavirus-video-conferencing (accessed June 25, 2020).
[15] futurezone. Netzpolitik: Boris Johnson postet aus Versehen sensible Infos.April 1, 2020. https://futurezone.at/netzpolitik/corona-boris-johnson-postet-aus-versehen-sensible-infos/400800110 (accessed June 25, 2020).
[16] Schwab, Klaus. The Fourth Industrial Revolution: what it means, how to respond. January 14, 2016. https://www.weforum.org/agenda/2016/01/the-fourth-industrial-revolution-what-it-means-and-how-to-respond/ (accessed June 25, 2020).
[17] Hauser, Christine. EasyJet Says Cyberattack Stole Data of 9 Million Customers. May 19, 2020. https://www.nytimes.com/2020/05/19/business/easyjet-hacked.html (accessed June 25, 2020).
[18] Hodoschek, Andrea. Wirtschaft: AUA-Rettungspaket steht: 450 Millionen Euro Staatshilfe.June 8, 2020. https://kurier.at/wirtschaft/aua-rettungspaket-steht-450-millionen-euro-staatshilfe/400934555 (accessed June 25, 2020).
[19] Allianz. Cyber attacks on critical infrastructure. n.d. https://www.agcs.allianz.com/news-and-insights/expert-risk-articles/cyber-attacks-on-critical-infrastructure.html (accessed June 25, 2020).
[20] Tanriverdi, Hakan. Kritische Infrastruktur: Behörden warnen vor Hackerangriffen.May 27, 2020. https://www.br.de/nachrichten/deutschland-welt/kritische-infrastruktur-behoerden-warnen-vor-hackerangriffen,S0CJ1JP (accessed June 25, 2020).
[21] KPMG. Cyber Security in Österreich. 2020.
[22] KPMG. Cyber Security in Österreich. 2020: 6.
[23] Lord, Nate. Phishing Attack Prevention: How to Identify & Avoid Phishing Scams in 2019. July 12, 2019. https://digitalguardian.com/blog/phishing-attack-prevention-how-identify-avoid-phishing-scams (accessed June 25, 2020).
[24] KPMG. Cyber Security in Österreich. 2020: 13.
[25] KPMG. Cyber Security in Österreich. 2020: 4.
[26] KPMG. Cyber Security in Österreich. 2020: 6.
[27] KPMG. Cyber Security in Österreich. 2020: 23.
[28] KPMG. Cyber Security in Österreich. 2020: 14.
[29] KPMG. Cyber Security in Österreich. 2020: 4.
[30] World Economic Forum. Risks of Doing Business 2019. 2019.
[31] KPMG. Cyber Security in Österreich. 2020: 6.
[32] World Economic Forum. Risks of Doing Business 2019. 2019.
The penetration tactics of the CIA and the Israeli Mossad and the Chinese experience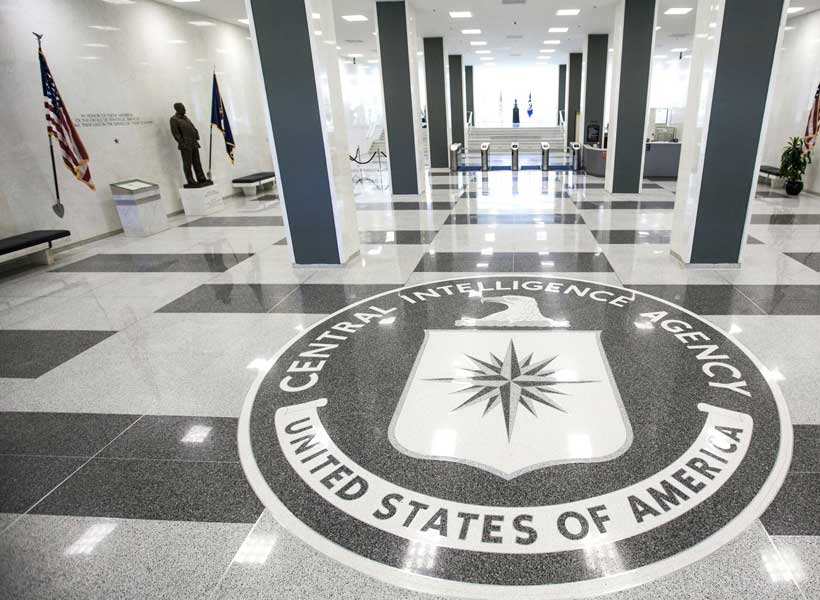 What occupied me the most during the last period after the control of the American Central Intelligence Agency and the Israeli Mossad on a number of those around me, including: professors, colleagues and relatives, was to spread the story of my madness everywhere, despite my severe isolation from everyone, due to my strict academic and analytical intelligence nature, which completely compels me to move away about all aspects of luxury or racing to get to know others for purely security reasons, related to my personal safety, for being targeted by the Israeli Mossad and the American Central Intelligence for many years, which made me very sorry, for the decline of morals of some, and their selling of their conscience and morals at any price for a few pounds will end It is implemented quickly, but it has caused harm to a person who was looking for restoring the dignity and prestige of the Arabs and helping them dismantle all the American and Israeli spy networks in the Middle East and the region, as well as preparing new generations capable of challenging and imposing and dictating their conditions on everyone with strictness and firmness. But, in the midst of this struggle, I was shocked by the morals of many around me, who sold and betrayed at a cheap price.
Therefore, the previous period was one of the most important periods of my entire life, for my intellectual work and my intelligence analytical efforts as a proactive intelligence analyst, and a future theorist that draws the shape of the foreseeable future and maps of the modern world, and reshapes the alliances of the new world, after the disintegration of the features of American and Israeli hegemony, with the rise of other great, regional and international powers, such as: China and others, to help all Arabs and developing peoples to fully challenge American hegemony, and their constant attempt to impose their conditions on us, and even formal plans to encourage Arabs and the sons of Arab and developing peoples to penetrate the American depth itself, by ending that American hegemony over them, by dismantling all of the American espionage networks in Egypt, the region and even the world, with entering the depth of the American Central Intelligence Agency and wandering in the building of the Israeli Mossad, to obtain all the information we want to know, enabling us to challenge America as a superpower and force it to submit to our conditions and dictate our conditions to it and to the Israelis themselves, after dismantling the Israeli Mossad device itself from the inside after its penetration.
Through my diligent observations, and my psychological and psychological studies of the mentalities and personalities of a number of American and Israeli diplomats, and my search for any previous recorded conversations of American and Israeli intelligence men, I noticed very carefully the extent of the state of confusion and disrespect for the policies of their countries, and their severe prejudice against them, which caught me in the eye of an intelligence expert examining the entire situation. I came to a genius conclusion, according to which the easiest personalities to recruit at any price are American and Israeli diplomats and their military and general intelligence men, given the nature of the pressures and the enormous suffering they face, as well as their complete dissatisfaction with the policies of their countries and their intelligence services with their current formations. This is perhaps what I played during the last period, by following up on all the activities of the American and Israeli diplomats that I reached, and my strict follow-up to everything that falls under my eyes in terms of conversations by their intelligence men to analyze the strengths and weaknesses of their personalities, and to write and record that on an ongoing basis, to identify the most prominent commonalities between them, tracking and knowing those individual differences, which enabled their intelligence and diplomatic services to seek help from them during previous periods. It reached a maximum result, which is the possibility of completely subjugating all American and Israeli diplomats and their intelligence men in favor of other intelligence services, who are hostile, proud and admirable at the same time, as they view China and Russia, their archenemy. Hence, I set out to draw the features of the approach and decipher the symbols and codes of the relationship between them and their current intelligence services, from intermittent communication or complete separation, followed by a defining stage of indifference or ignoring the question. Because through that particular detail and detail, I can penetrate into their depths intelligence, security and psychologically, and then ensure control over them, just as they do with me and those around me, to ensure control over me, considering that I am one of the most prominent proactive intelligence analytical mindsets in the world, as well as my frightening personality for them To my closeness to the countries of China and Russia and their friends alike.
By analogy with the previous point about the possibility of recruiting their intelligence men and diplomats and subjecting them to our conditions – which I tried to draw the attention of the countries of China and Russia to – China has succeeded in achieving an unprecedented penetration of the files of all American and Israeli diplomats and intelligence men alike. The Chinese helped in this, and their absolute and unparalleled success in penetrating the depth of files belonging to the Israeli Mossad and all its employees or dealers, which led to the disclosure of the data of tens of thousands of Mossad employees, the Shin Bet security service, the Israeli Atomic Energy Commission, and the Israeli Institute For biological research, the Israeli military forces, which include: the names of the most prominent pilots, intelligence personnel, members of the special forces, and nuclear scientists in Israel. Israel fears that many parties will benefit from this information, such as: Iranian intelligence, Hezbollah in Lebanon, as well as many other intelligence agencies, which do not maintain friendly relations with Israel.
The Chinese and Russian intelligence are constantly trying to obtain all the information, documents, documents and speeches delivered at all Israeli conferences, or in which Israel was an original party or a participant. Where the most serious issue for the Israelis is related to the readiness of the Arab armies and defense ministries at the present time, to form a "joint military defense alliance between Israel and the Arabs to fight Iran", which I tried to draw the attention of the Chinese to, and resulted in China forming a multilateral action platform to bring about a kind of dialogue and rapprochement between the Arab Gulf and Iran, away from the policies of Israeli and American provocation, and their tireless attempt to ignite and inflame the situation in the region against Iran as an ally of China and Russia, in favor of Israeli rapprochement with the Gulf states and all.
The Mossad, and other Israeli intelligence and security services, rely on these data, which are owned by the (Israeli Ministry of Interior), in order to recruit new members, whether inside or outside Israel itself. The Israeli intelligence, especially the Mossad, is also working on using false or pseudonymous identities to carry out all its security operations, whether it is to carry out surveillance and gather information, to infiltrate certain places, or to purchase sensitive equipment.
The leaking of such information to China or others is disastrous for the Israeli intelligence and the Mossad, because this leads to the possibility of linking it to activities that take place abroad under false Israeli or foreign identities. It is also possible that the leakage of that sensitive information that China has penetrated may lead to thwarting many Israeli security operations abroad or lead to the arrest of Mossad agents through foreign intelligence agencies. Above all, by verifying these leaked Israeli intelligence data, it is possible to ascertain the living persons and the deceased personalities whose identities are used by the Israeli Mossad in secret missions to conceal the true identity of the Israeli agent entrusted with carrying out a mission.
What is most important to me is China's follow-up and targeting of all activities and operations of the Israeli Mossad and its close follow-up of all Arab students studying in the defense and military industries abroad, and its follow-up by the Israeli Mossad elements since their first university studies, until the start of their graduation and the end of their studies and then their travel to their homelands. This is what China has learned well through many of its collaborators from countries and individuals, to obtain a lot of sensitive information that the Israeli Mossad elements are trying to access and identify, then turn it into several intelligence reports in files, and track Mossad agents responsible for following up on defense industry students and researchers. And the discussion of their relationship with Mossad officials in several countries other than the Israeli territory itself abroad, and China's tireless attempt to dismantle all the Israeli encryption programs on the Internet, which Israel uses to communicate with clients, which is shocking to the Israeli Mossad, which is considered an "intelligence earthquake" for Israel.
The point of intelligence worth mentioning to China and the region remains, which is confirmed by all the intelligence documents recently obtained by China, that there is a clear fluctuation in the positions of the leaders of the Arab armies and defense ministries during their speeches at the joint security and military conferences between them, and within the headquarters of the League of Arab States, on the Those Arab armies are still far from being ready and ready to fight any war or joint conflict with Israel against Iran. These analyzes or summaries of closed secret discussions of the leaders of the Arab armies and defense ministries regarding their position on the joint military and defense alliances to confront Tehran's moves in cooperation with the military leaders in Tel Aviv, are considered the biggest strategic treasure for China, Russia and Iran alike, which is probably what the Mossad leaders realized The Israelis, who are known to report directly to the Office of the Prime Minister's Office in person, have provided the high political level in Israel with valuable information about the lack of readiness of the Arab and Gulf armies for a military confrontation with Israel against Iran.
On the other hand, after the success of Chinese intelligence in completely dismantling all American spy networks on Chinese territory, doubt arose about China's success in recruiting diplomats from the American embassy in Beijing to work for it, and the suspicion of American intelligence appeared in everyone, including the American ambassador at the American embassy in Beijing same. Which prompted all American intelligence agencies, to form (special working groups of the elite and elite of American intelligence, the most experienced and the highest ranked, whether within the FBI or the CIA)
FBI & CIA
They assigned this group a very secret headquarters that they chose meticulously in northern Virginia, and assigned it to analyze every operation, and to (study the file of all diplomats working in the American embassy in Beijing very carefully, regardless of their diplomatic ranks, including the American ambassador himself, for fear of recruiting them for China).
This is what Chinese intelligence has succeeded in completely, given the targeting of US and Israeli Foreign Ministry officials by the Chinese, and the most dangerous targeting of China to recruit senior American and Israeli security, military and intelligence ranks and leaders on behalf of the Chinese Ministry of State Security, which is the main intelligence agency for China. They are assisted by all the vast Chinese spy networks spread around the world, in view of the directives issued by the Chinese President, Comrade Xi Jinping in 2018, and his strict directives to Chinese companies to amend their internal regulations to put the concepts of (loyalty and belonging to the Chinese state above achieving economic profit itself). The largest and most dangerous role remains, represented by the (Chinese Ministry of State Security) in Beijing, through its recruitment of the former officer in the US Central Intelligence Agency "CIA", named "Jerry Chun Shing", and through him the Chinese intelligence was able to know and track all the lists of the agents he knows are CIA agents, and the most dangerous is the help of former CIA officer "Jerry Chun Shing" of Chinese intelligence in deciphering the encrypted communications system known as "Quafcom" to set up the entire American spy network in China.
The most dangerous Chinese intelligence service is the (Chinese Ministry of State Security), and the Chinese Ministry of State Security begins to monitor and recruit its officers from the first university level, as most of them come from students of the (Beijing University of International Relations), and this is the main difference in the Chinese approach to recruiting intelligence officers. In their first university stages, in order to select the best qualified in a precise and strict manner, and to have better opportunities in examining their backgrounds and their contacts with foreign bodies, and do they have a history of traveling or residing abroad or not? The Chinese Ministry of State Security also places great emphasis on the proficiency of its employees in foreign languages, and runs an "intensive school for teaching foreign languages ​​for officers", in addition to placing them for a long time under the supervision of a special department of internal security known as (the Ninth Office), whose main function is (monitoring and following up all Workers and conscripts within the Chinese Ministry of State Security).
It comes at the top of the government agencies that practice intelligence activity informally in China, namely: (The National Defense Administration of Science, Technology and Industry), known in China and internationally as the "Sustained Administration", and it is very similar to the work of the (Defense Advanced Research Projects Agency), known as "DARPA" in the United States of America, and we find the role of the Chinese news agency "Xinhua", which Washington and the West always accuse of working as a cover for Chinese intelligence officers and agents, and which prepares secret summaries for decision-makers in Beijing, and there is also (the Office of Overseas Chinese Affairs), which maintains relations with overseas Chinese communities and Chinese expatriates, as well as the role of the (Chinese Ministry of Education), which monitors and communicates with all overseas Chinese students, all of these Chinese bodies, ministries and agencies employ their followers to collect information for the benefit of the Chinese government.
The main office responsible for recruiting and screening the handpicked in China for espionage activities is (the Liaison Office of the Ministry of State Security in Fuzhou, China). Whereas its elements are spreading all over the world in a decentralized network run by the principal officers.
In general and statistically close to accuracy, the number of Chinese elements loyal to the Chinese state security apparatus within the United States of America alone can be estimated at hundreds of thousands of individuals or assets, some of whom work permanently and others temporarily, and there are statistics confirming that there are more than 17 million Americans of assets. Asian, including four million of Chinese origin, in addition to a huge network of shell companies and front companies, numbering nearly three thousand… All of them are directly affiliated and are under the supervision of the Chinese Ministry of State Security.
Chinese intelligence methods vary in recruiting these elements, but in the case of precious assets, that is, those that provide intelligence information of high importance to China, many additional temptations and advantages are often added to them, and some of them are called "ocean bottom fish", a Chinese equivalent term For the concept of "sleeper cells" in Western intelligence culture, these fish often receive training up to several months or years inside China, and are mainly used in the process of gathering information and filling gaps in communication networks, and sometimes to spread rumors in their host country. The Chinese intelligence has retained its special and distinctive character of the huge number and widespread espionage operations whose effects are felt all over the world.
Here, we are noticing the extent of the sophistication and advanced of the Chinese intelligence services, which consists of a wide range of intelligence agencies, military departments, corporate offices, party organs, and even research institutions, universities and the media, all of whom are subject to two parallel structures of control, whether by the central government in Beijing, or by Before the intelligence services of the ruling Communist Party in China, whose institutions hold the actual power in the country at the expense of the government itself, and carry out various operational and administrative tasks.
And the most dangerous office of the CIA targeted by Chinese intelligence is the (Office of Foreign Broadcasting Information Service), which includes a complete list of sensitive information from the heart of the CIA, which is passed on to Beijing, and perhaps the most important is information related to the plans of the CIA. The White House and its management of rapprochement or conflict with China, plans whose leakage gave Beijing a higher position in any subsequent negotiations with the American side.
The surprising thing for me, personally, is the prohibition of visiting China for all its recruited agents who are implanted within the American Central Intelligence Agency in particular, since the beginning of their work in the American Central Intelligence Agency, provided that the meetings of Chinese recruits within the American intelligence services take place with the Chinese agents operating them to give them The orders are in other countries apart from China and Washington, knowing that the duration of those meetings takes only a few minutes at most, due to the difficulty of monitoring and tracking them during those few minutes and seconds, and most importantly, the Chinese intelligence agents follow up with the American agencies their assignments that reach them from China with one Chinese intelligence official that does not change, in the manner that he may remain with his agents for a full 30 years, in order to maintain secure, narrow, and unobservable channels of communication by the Americans except with great difficulty.
In general, the Ministry of State Security of China, which is the main Chinese intelligence service, was established in 1983, by merging the (Central Investigation Department with the espionage units of the Ministry of Public Security), to eventually turn the ministry into China's main civil intelligence service, under it, they are organizing all the official and unofficial intelligence structures in the country, with the exception of the army, which maintained its own military intelligence apparatus, which is under the supervision of the Communist Party of China, and not under the direct control of the government.
The Chinese President, Comrade "Xi Jinping", directed his intelligence services to stop using embassy employees for espionage purposes, and to rely instead on journalists and businessmen, as part of a grand strategy known as "hide the brightness and feed the mystery", where "Xi Jinping" wanted to expand the capabilities of his country, however, wanted to keep pace with the West, without engaging in many rhetorical wars and as covertly as possible.
Here, we find the distinctive nature of the Chinese intelligence work, which depends not only on recruiting influential agents to obtain direct and sensitive information, as much as it depends on flooding the enemy intelligence and counterintelligence services and the enemy with thousands of small-scale and scope espionage operations, many of which seem to be of no value. The final total results of those Chinese slow and complex processes is often reflect the traditional human traits of the Chinese who are known for their patience, perseverance and hard work.
We can understand this Chinese way of tiny and small group work to obtain information, in Chinese social norms, and specifically in the well-known Chinese "Guansky" tradition, which means exploiting slow and strong interpersonal networks to influence events, a norm that has been developed and transmitted to Chinese business and economy, and later to the field of intelligence at the structural and technical level, at a time when the intelligence industry and the war of minds and information gathering were at a rapid pace for China, given the density of the intelligence working groups of the Chinese.
The culture of intelligence and information gathering has gained tremendous importance for the Chinese, and their special approach to obtaining information, which has always been far from the general logic and bearing its own mark, was often done through a combination of (three main ways), which are:
The first way: is what is known as human waves, where they exploit Beijing has its huge human assets to recruit thousands of Chinese to collect huge amounts of information.
The second way: is to recruit and rely on the services of millions of Chinese people in all countries of the world and extract information from them periodically to reach deeper levels of network analysis of the huge data acquired.
The third way: It is slowly and patiently cultivating foreign agents in order to conduct active espionage operations in the long term.
Through my intelligence analysis referred to, we can understand that Chinese espionage operations on the American side have made a great resonance in the American intelligence community, and shed light not only on the continuous rounds of the secret intelligence conflict between China and the United States of America, whose chapters still extend to this day, but also on the unfamiliar traditions and tactics of the Chinese intelligence services, one of the most efficient and complex intelligence services in the world, and perhaps the least known, notorious, knowledgeable and unfamiliar with their complex working methods.
Chinese penetration and its destruction of all American spy networks on the Chinese territory
China's National Counterintelligence and Surveillance Networks and the China Foreign Counterespionage Bureau have succeeded in dismantling all US spy networks on all Chinese territory. The amazing thing is that the Chinese surrounded all American CIA officers and informants, who were going to Chinese restaurants to meet their clients, and the network of American spies in China, which turned out to be all under the control of the Chinese secret services. Every restaurant in China, according to what was announced by the secret reports of the American intelligence, and frustrating is the work of these workers in Chinese restaurants, and their possession of different military and security ranks in the (Chinese National Counterintelligence Service).
Which prompted the Central Intelligence Agency to withdraw and smuggle many agents, informants and spies for America from China since 2010 until now due to its losses there and the vigilance of the Chinese. Which caused the CIA to suffer terrible losses as a result of this great failure it suffered in penetrating deep into the Chinese territory itself. Perhaps this is what brings me back to the memory of what happened completely similar to it, given what the CIA also incurred in the Soviet Union, after the detection of many American agents inside Soviet lands. The terrible shock was that the real reason for the detection of American agents on Soviet soil was betrayal from within the CIA itself, as American spies were handed over to their Soviet hunters by the American FBI agent (Robert Hansen), the head of the same counter-intelligence unit in the CIA, whose name is (Aldrich Ames), who were recruited by the Russian Intelligence Agency "KGB".
The fearsome Soviet in the seventies and eighties and throughout the Cold War period between the American and Soviet parties.
Here, the reason for the Chinese intelligence dismantling all American spy networks on Chinese soil is due to the (Chinese anti-espionage service) being able to uncover a modern surveillance system, organized by the (US National Security Agency) "NSA" from Taiwan. At first, CIA agents went to the American student in Shanghai, China, "Glenn Shriver", who collected American information of a defensive nature for Chinese intelligence in order to earn money to inspire American students studying abroad and motivate their patriotism, the (US Federal Bureau of Investigation) "FBI" issued (A video exposes the betrayal of the American student "Glenn Shriver").
And cases of real Chinese hacking of American intelligence were discovered, including what happened in March 2017, when the employee of the US State Department, "Candice Clinburn", was arrested after discovering that she had secret contacts with Chinese officials, and her bank account revealed the scandal of the flow of money to her from China, in addition to Chinese officials showered her with precious gifts and drenched her with money, including: an iPhone, a laptop computer, a fully furnished apartment, and many other benefits. But "Clinburn" did not admit her mistake, and no one could prove that she had revealed information about American agents to the Chinese.
In another discovered case of Chinese spying on Washington, in January 2018, "Jerry Chun Xin Li" 53-year-old, was arrested at New York airport. We find here that "Jerry Chun Xin Li" is an American citizen of Chinese descent who served in the US armed forces in the 1980s, and since 1994 has worked for the Central Intelligence Agency, where he had access to highly classified documents. In 2007, he retired and went with his family to "Hong Kong", and there he worked in an auction house, belonging to a high-ranking official in the Communist Party of China, and he was identified and recruited for China in the face of the CIA.
In addition, the US secret communications system, used in China, known as:
"Covcom"
What was used by a network of American agents in China, was very primitive, and the most dangerous was that it was connected via the Internet, and it was very similar to the American intelligence communication system in the Middle East, where the network environment is less dangerous. It is clear that the American intelligence geniuses did not fully appreciate the capabilities of the Chinese hackers and hackers. And when the American investigation team conducted tests to track the Chinese intrusion, it found that the American system of communications with the network of agents and spies in China contains a fatal error, as once it is entered, it is easily possible to access a much wider secret communication system, as the CIA was using it and interacting through it with its agents and agents network all over the world.
More seriously, the CIA was particularly concerned, fearing that Chinese intelligence might have shared this information with its Russian counterpart and informed them of ways to gain access to the "Covcom" system of communications for the US intelligence contacts with its agents on Chinese lands.
What increased the fears of the Americans, is the disappearance of a number of American informants and spies, who were already active in Russia, and they stopped communicating with their operators from the American side at the same time that the American intelligence network collapsed in China, which confirms the Chinese handing over the secret communications code of the Americans spies on the Russian lands as well.
Because of the abject failure of the American intelligence in the face of Chinese superiority over it, so it tried to respond to the (Chinese National Counterintelligence Service) in November 2021, by convicting the American jury of spying for the Chinese intelligence officer (Yangun Shu), who was deputy director of the department in the (Sixth Office of the Ministry of State Security) The Chinese officer in Jiangsu Province), which serves as the main intelligence agency of the Communist Party of China, and accused him of working to spy on US and Western military interests in favor of China, to obtain US military secrets and so on, and here the Chinese officer (Yangun Shu) was arrested in Belgium in the year 2018. Then the final verdict was issued against the Chinese officer (Yangun Shu) on November 5, 2021, convicting the Chinese intelligence officer by a US federal jury of committing the charge of "conspiracy and attempting to commit economic and military espionage and stealing trade and military secrets for China".
Here, "Yang Shuo" is considered the first Chinese intelligence officer to be extradited to the United States of America. His case shows how China sought to obtain military-industrial secrets to help it militarily modernize its armed forces, which eventually enabled the People's Liberation Army to build its vast network of Chinese advanced weaponry very quickly.
The important thing should be noticed here is that under the (China National Security Law), every Chinese citizen and company is required to cooperate with the CPC and its leaders in matters of national security. This means, in practice, that those Chinese companies that deal with any foreign companies are still required to share any technology or information they obtain with the Chinese military or intelligence services in the Chinese state. Likewise, all Chinese researchers and graduate students working on science, technology, engineering or mathematics projects are expected to share their research with Beijing, for the welfare and development of their country.
Accordingly, it is clear the extent of the widespread spread of the Chinese in America, Europe and the world, in order to preserve their security and the security of their homeland first, and then to obtain all the advanced technologies that allow them to develop and modernize the industrial and military infrastructure of their country, and this was revealed by "William Ivanina", the head of the Counterintelligence and National Security Center The United States, that the Chinese are adept in this field, by following a variety of means, through (the Chinese Ministry of State Security, United Front Action Department, People's Liberation Army).
The Chinese are also using a variety of ingenious tactics in this framework, including the latest electronic espionage devices and systems, to access sensitive information remotely, and what is known as "signal intelligence technology" to quickly capture information, as well as electronic intelligence, which enabled it to decipher all The blades of American spying and wiretapping devices on its soil and abroad. Thus, the vision becomes completely clear to us, about the reasons for the dismantling of all US spy networks by Chinese intelligence on its lands.
China and the CIA Project of right Judgments of Future Predictors
The (Project of Sound Judgments of Brilliant Future Predictors), which is funded by the "Advance Intelligence Research Projects Activity" section of the US government and the US Central Intelligence Agency (CIA), is striving to recruit, sort and employ brilliant geniuses who are able to predict the future in an unprecedented and genius way, by discovering new ways in advanced intelligence proactive thinking, which allows predicting the shape of the future and the new world order, and its network of international alliances globally
Here, the Central Intelligence Agency (CIA's accurate and right Judgments of the Future Predictors Project) believes that there are real geniuses and super-intelligent proactive geniuses globally, who are better than others, and better prepared to predict global future events
The Central Intelligence Agency (CIA's Good Judgments of the Future Predictors Project) announced that there are few people with exceptional and unique talents and talents to see the future differently. And through their real traitors and agents, it was discovered that I am one of the few geniuses globally, who apply to the world's most advanced proactive genius to participate in the project of geniuses, who are able to predict the future shape globally in a different, genius and accurate way. They tried to entice me to work with them… However, my love for China as a second true homeland for me, brought up among their children, stood as a barrier between me and the American dream in joining me to work with them, and my refusal to work in (the Central Intelligence Agency's Project of Good Judgments for the Predictors of the Future)
Although the Central Intelligence Agency (CIA's Future Predictors of Good Judgments Project) employs more than 2000 geniuses around the world, who are considered among the best brilliant minds in the world, and are able to predict the best ways for the future, assess the probability of certain global events and fabricate others with them. However, the greatest American obsession was to attract me in a specific and accurate way, and to leave my absolute and intense love and devotion to China since my childhood, and my always correspondence with the Chinese to draw the shape of the foreseeable future and predict it with them.
With my refusal to join this clever geniuses focus group, known in America as: (brilliant geniuses forecasters, of the Central Intelligence Agency's Project of Good Judgments for Future Predictors), mainly because of their unique predictive personality traits, which allow them to predict and predict things more accurately, compared to Basically several advanced global intelligence agencies
After that, a number of my Professors and colleagues who are basically close to the American political and intelligence circles, spread among everyone the topic and story of my madness, as an American attempt to blackmail the United States of America against me, to urge me to leave my homeland and join them in the project of geniuses globally in predicting the future, affiliated with the American Central Intelligence Agency, It is known as (Project of sound judgments for geniuses who predict the future)… to the point of kidnapping and assaulting me, and the practice of my professors and colleagues to the harshest levels of psychological and physical violence in my confrontation to force me to leave my loyalty and closeness to China, and to consider China as my true homeland, and to submit to those American conditions, and my acceptance to work with the American political and intelligence circles in (the Central Intelligence Agency's Project of Good Judgments of the Future Predictors)… So that was the result that we are dealing with now, of beating and mutilating me, and attempts to kidnap and assault me ​​cruelly, and the participation of my professors and colleagues in that moral farce to spread the story of my insanity, according to a calculated and deliberate American plan and agenda, to confront me with great care, to enforce me to change my convictions and work with them.