Countries commit to restore global land area the size of China
Countries have committed to restoring up to 1 billion hectares of land lost to development, an area roughly the size of China, according to a new study released ahead of the United Nations Decade on Ecosystem Restoration (2021-2030).
If implemented, the commitments made under various international agreements could go a long way to addressing climate change, land degradation and biodiversity loss as well as achieving the Sustainable Development Goals, including those on dignified work, and food and water security.
According to the study by the Netherlands Environmental Assessment Agency, 115 countries have made commitments to restoring land under at least one of three major international environmental conventions – the Land Degradation Neutrality targets, Nationally Determined Contributions to the Paris Climate Agreement and National Biodiversity Strategies and Action Plans – along with the Bonn Challenge, an effort to restore degraded and deforested lands.
Some of the commitments may overlap. Still, the Dutch agency estimates that the area currently earmarked for restoration is between 765 million and 1 billion hectares. Almost half of the area to be restored is in sub-Saharan Africa, with significant commitments also in Asia and Latin America. Restoring forests and farmland accounts for three-quarters of the area pledged. And not all commitments have been quantified or officially announced.
"At the onset of the UN Decade on Ecosystem Restoration in 2021, the plans and commitments are there," said Ibrahim Thiaw, Executive Secretary of the UN Convention to Combat Desertification. "Restoration is an idea whose time has come; investing in land restoration is generally economically profitable, socially acceptable and environmentally desirable."
The upside of restoration
Restoring the health and productivity of land on this scale would bring massive benefits for people and nature. The commitments roughly match an estimate of the global land area that is becoming less productive. And it is double the amount of land that may be converted to agriculture between 2010 and 2050.
The UN Decade on Ecosystem Restoration is an opportunity to turn existing and new commitments into urgently needed action on the ground. The 10-year effort will involve individuals, communities, businesses, organizations and governments undertaking restoration at all scales and in all types of ecosystems on land or in water. About US$ 1 trillion would be needed between now and 2030 to implement restoration at a truly planetary scale, based on all the existing commitments.
A restoration economy will create millions of green jobs and enhance humanity's resilience to future shocks and stresses, say experts. Revitalizing terrestrial ecosystems, such as farmlands, grasslands, forests, wetlands and peatlands, rebuilds their ability to store carbon and reduce greenhouse gas emissions. Done well, it can also protect habitat for biodiversity, build soil fertility and reduce water scarcity. Well-functioning natural ecosystems are also key to combating zoonotic diseases, like COVID-19.
"We have seen a spirit of positive competition when it comes to restoration. More countries and people want to grow more and more trees," said Tim Christophersen, Coordinator of the UN Decade with the United Nations Environment Programme. "But what is important to ensure now is that the right trees are planted at the right time, in the right place, and with the support of local communities. And that we uplift the ecosystems that are still somewhat undervalued in these global restoration commitments – for example our coasts, seas and rivers."
International Consensus
The Rio Conventions, which emerged from the Earth Summit in 1992, are the main vehicles for international action on our critical environmental problems. In a demonstration of how fixing ecosystems can bring multiple benefits, many countries have made restoration pledges under all three agreements. Below are brief descriptions of the conventions and the Bonn Challenge and how they support the UN Decade's vision.
United Nations Framework Convention on Climate Change (UNFCCC)
The climate convention bundles the massive international effort to slow global warming and adapt to its impacts. After the burning of fossil fuels, emissions from deforestation and unsustainable land use are a main source of greenhouse gas emissions. Restoring healthy and resilient ecosystems is important to our chances of keeping global heating to well below 2°C, a key target of the Paris Agreement, and for adapting to unavoidable climate change.
Convention on Biological Diversity (CBD)
Under the biodiversity convention, countries work to protect and sustainably use the astonishing diversity of life on Earth, including through the restoration of degraded ecosystems and the protection of natural habitat. Governments are currently negotiating new targets for 2030 that are expected to ramp up international ambition.
United Nations Convention to Combat Desertification (UNCCD)
A major focus of the desertification convention is to promote sustainable land and water management practices to achieve land degradation neutrality by 2030 (SDG target 15.3). The convention helps countries to identify priorities and plan restoration activities that can both prevent land degradation and recover the health of soils, farmlands, forests and other terrestrial ecosystems.
Launched by Germany and the International Union for the Conservation of Nature in 2011, the world's largest landscape restoration initiative aims to bring 150 million hectares of degraded and deforested land into restoration by 2020 and 350 million hectares into restoration by 2030. The challenge is supported by several regional initiatives, including Initiative 20×20 in Latin America and AFR100 in Africa.
Global Plastic Action Partnership Making an Impact in Fighting Plastic Pollution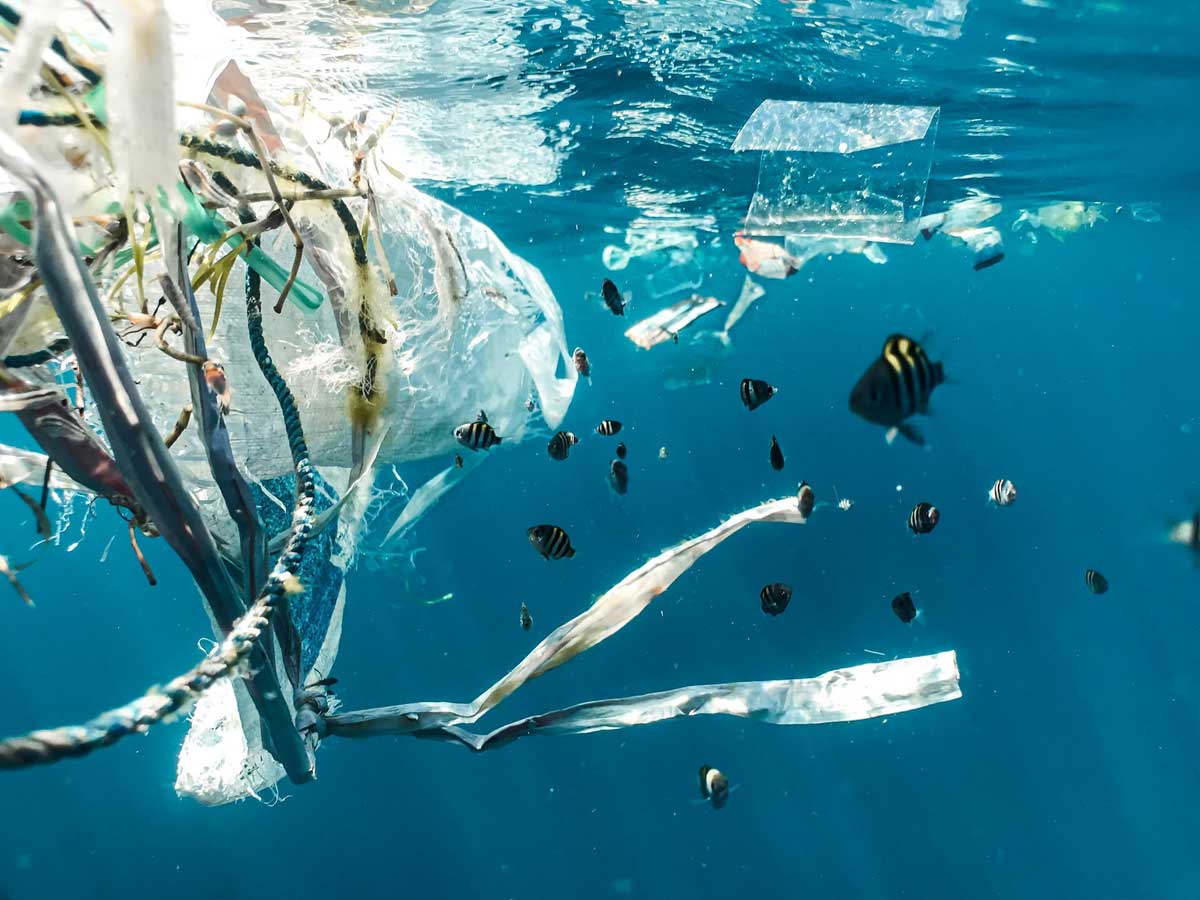 The Global Plastic Action Partnership (GPAP) released its second annual impact report, which highlights strides made over the last two years in building coalitions, extending global reach, and helping nations make a difference by confronting plastic waste.
"Plastic pollution was already a global emergency, and with the pandemic-induced explosion in packaged goods, as well as increased of use of single-use plastics through masks, gloves and other PPE, it has become a global disaster," said Kristin Hughes, GPAP Director and a member of the World Economic Forum Executive Committee. "The good news is that our GPAP 2021 impact report proves that what we're doing works, and if we act together now, we can halt the plastic pollution crisis in its tracks."
On the heels of a challenging year dominated by the COVID pandemic, GPAP and its partner governments have met critical milestones, including:
– Ghana, Nigeria, Indonesia, and Viet Nam came together as early adopters in the Forum's Global Plastic Action Partnership
– Viet Nam pledged to reduce marine plastics by 75% by 2030
– Ghana committed to a 100% circular economy for plastics
– Indonesia's action and investment roadmap is poised to prevent 16 million tonnes of plastic leakage into the ocean; Create 150,000 jobs; and Generate $10 billion in annual revenues.
Taking collaborative action to tackle plastic pollution
"The Forum's platform approach aligns various stakeholders from public and private organisations, works toward common objectives, and creates outcomes far greater than could be achieved by any nation or organization acting alone," said Hughes. "It's a great honor to lead the GPAP platform, and to see what we can accomplish through the convening power and influence that the Forum brings to bear. Our second annual report shows what can be done and, now more than ever, what needs to be done."
In the face of global disruption and re-set, GPAP's initiatives are performing and moving the needle on climate change by promoting a circular economy for plastics. The report outlines key progress in the following impact areas:
Transforming behaviour – GPAP amplified initiatives that help citizens and consumers form more sustainable relationships with plastics
– Raised awareness of the COVID-19 impact on the plastic ecosystem through public town hall communications
– 14 solutions to address plastic waste and pollution were developed in collaboration between government, business, and media influencers on the GPAP platform
– 116 recycling points were identified in Ghana's capital city of Accra, up from just 10 before the National Plastic Action Partnership was initiated
Unlocking financing – GPAP engaged stakeholders to promote investments that tackle plastic waste and pollution
– $196.7 million was committed by GPAP members to National Plastic Action Partnership countries
– 13 financial institutions engage in GPAP finance events and task forces
– 140,000 people will be reached through financing committed by GPAP partner, the Alliance to End Plastic Waste in Indonesia
– GPAP collaborated with HRH The Prince of Wales Sustainable Markets Initiative to host a Roundtable on Financing Plastic Action in Emerging Markets to unlock opportunities for investing in plastic action
Informing policy – Supporting the collaboration of policy makers with stakeholders to confront plastic pollution, GPAP has established National Plastic Action Partnerships (NPAPs) in Indonesia, Ghana, Viet Nam, and Nigeria
– 57% of GPAP's members have been involved in government policy consultations; 53% report being involved in corporate policy decisions
– GPAP's National Action Roadmaps offer a suite of solutions for policy makers to consider when developing plans to address plastic pollution.
Boosting innovation – GPAP created opportunities for high-potential innovators to access partners who are helping to scale their ideas
– Established a platform for connecting innovators, experts, and investors through the Global Plastic Innovation Network in partnership with UpLink where 70+ solutions are now showcased
– Crowdsourced plastic waste solutions in Indonesia and produced videos of innovators engaged in the plastic space, which reached 1.75 million views on social media
Harmonizing metrics – GPAP has facilitated evidence-based, country-level analysis and action planning to create consistent, best-practice frameworks for measuring plastic waste reduction
– Forum research determined that almost 50% of ocean waste can be prevented by reusing only 10% of plastic products (see The Future of Reusable Consumption Models Report)
– Baseline assessments and scenario analyses were completed with Indonesia, Ghana, and Viet Nam to give governments clear evidence and inform action roadmaps
Promoting inclusivity – GPAP maintained its commitment to ensure that diverse voices and inclusive perspectives are integrated across all partnerships
– Established gender-responsive principles for plastic action through GPAP's Guide to Ensure Gender-Responsive Action in Eliminating Plastic Pollution
– Conducted a ground-breaking Gender Analysis of the Plastics Sector in Ghana
– Brought together key youth leaders through the inaugural Plastic Action Champions cohort
Most agricultural funding distorts prices, harms environment
Around 87% of the $540 billion in total annual government support given worldwide to agricultural producers includes measures that are price distorting and that can be harmful to nature and health.
That is the main finding of a new UN report calling for repurposing these incentives to achieve more of the 2030 Sustainable Development Goals and realize the UN Decade of Ecosystem Restoration.
The report, A multi-billion-dollar opportunity: Repurposing agricultural support to transform food systems, was launched on Tuesday by the Food and Agriculture Organisation (FAO), the UN Development Programme (UNDP) and the UN Environment Programme (UNEP).
Switch investments
Global support to producers in the form of subsidies and other incentives, makes up 15 per cent of total agricultural production value. By 2030, this is projected to more than triple, to $1.759 trillion. The OECD defines agricultural support, as the annual monetary value of gross transfers to agriculture, from consumers and taxpayers, arising from government policies.
Current support mostly consists of price incentives, such as import tariffs and export subsidies, as well as fiscal subsidies which are tied to the production of a specific commodity or input.
The report says these are inefficient, distort food prices, hurt people's health, degrade the environment, and are often inequitable, putting big agri-business ahead of smallholder farmers, many whom are women.
Last year, up to 811 million people worldwide faced chronic hunger and nearly one in three people in the world (2.37 billion) did not have year-round access to adequate food. In 2019, around three billion people, in every region of the world, could not afford a healthy diet.
Change, don't eliminate
The reports note that, even though most agricultural support today has negative effects, around $110 billion supports infrastructure, research and development, and benefits the general food and agriculture sector.
It argues that changing agricultural producer support, rather than eliminating it, will help end poverty, eradicate hunger, achieve food security, improve nutrition, promote sustainable agriculture, foster sustainable consumption and production, mitigate the climate crisis, restore nature, limit pollution, and reduce inequalities.
Wake-up call
The Director-General of FAO, Qu Dongyu, said the report "is a wake-up call for governments around the world to rethink agricultural support schemes to make them fit for purpose to transform our agri-food systems and contribute to the Four Betters: Better nutrition, better production, better environment and a better life."
Agriculture is one of the main contributors to climate change. At the same time, farmers are particularly vulnerable to impacts of the climate crisis, such as extreme heat, rising sea levels, drought, floods, and locust attacks.
According to the report, "continuing with support-as-usual will worsen the triple planetary crisis and ultimately harm human well-being."
Meeting the goals of the Paris Agreement requires shifting support especially in high-income countries for an outsized meat and dairy industry, which accounts for 14.5 per cent of global greenhouse gas emissions. In lower-income countries, governments should consider repurposing their support for toxic pesticides and fertilizers or the growth of monocultures.
For the Executive Director of UNEP, Inger Andersen, "governments have an opportunity now to transform agriculture into a major driver of human well-being, and into a solution for the imminent threats of climate change, nature loss, and pollution."
From India to the UK
The report shares several case studies, such as the Indian state of Andhra Pradesh, that adopted a policy of Zero Budget Natural Farming; or the Single Payment Scheme, in the United Kingdom, that removed subsidies in agreement with the National Farmers Union (NFU).
In the European Union, crop diversification has been incentivized through reform of the Common Agricultural Policy (CAP), and in Senegal a programme called PRACAS incentivizes farmers to cultivate more diverse crops.
UNDP Administrator, Achim Steiner, believes repurposing agricultural support "can improve both productivity and environmental outcomes." For him, this change "will also boost the livelihoods of the 500 million smallholder farmers worldwide, many of them women, by ensuring a more level playing field."
The report is being launched ahead of the 2021 Food Systems Summit convened by the UN Secretary-General António Guterres, due to take place on 23rd September in New York.
The Summit will launch bold new actions to deliver progress on all 17 SDGs, each of which relies to some degree on healthier, more sustainable and equitable food systems.
Climate Change Could Force 216M People to Migrate Within Their Own Countries by 2050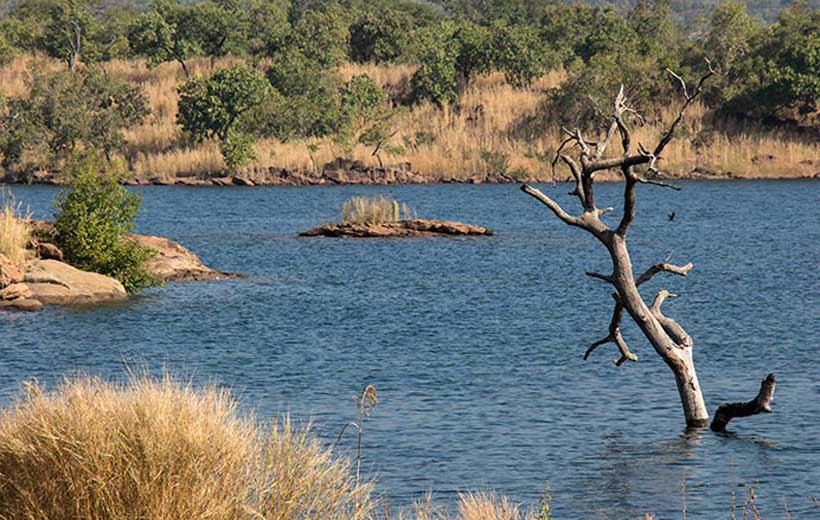 The World Bank's updated Groundswell report released today finds that climate change, an increasingly potent driver of migration, could force 216 million people across six world regions to move within their countries by 2050. Hotspots of internal climate migration could emerge as early as 2030 and continue to spread and intensify by 2050. The report also finds that immediate and concerted action to reduce global emissions, and support green, inclusive, and resilient development, could reduce the scale of climate migration by as much as 80 percent.
Climate change is a powerful driver of internal migration because of its impacts on people's livelihoods and loss of livability in highly exposed locations. By 2050, Sub-Saharan Africa could see as many as 86 million internal climate migrants; East Asia and the Pacific, 49 million; South Asia, 40 million; North Africa, 19 million; Latin America, 17 million; and Eastern Europe and Central Asia, 5 million.
"The Groundswell report is a stark reminder of the human toll of climate change, particularly on the world's poorest—those who are contributing the least to its causes. It also clearly lays out a path for countries to address some of the key factors that are causing climate-driven migration," said Juergen Voegele, Vice President of Sustainable Development, World Bank. "All these issues are fundamentally connected which is why our support to countries is positioned to deliver on climate and development objectives together while building a more sustainable, safe and resilient future."
The updated report includes projections and analysis for three regions: East Asia and the Pacific, North Africa, and Eastern Europe and Central Asia. It builds on the novel and pioneering modeling approach of the previous World Bank Groundswell report from 2018, which covered Sub-Saharan Africa, South Asia, and Latin America.
By deploying a scenario-based approach, the report explores potential future outcomes, which can help decision-makers plan ahead. The approach allows for the identification of internal climate in- and out- migration hotspots, namely the areas from which people are expected to move due to increasing water scarcity, declining crop productivity, and sea-level rise, and urban and rural areas with better conditions to build new livelihoods.
The report provides a series of policy recommendations that can help slow the factors driving climate migration and prepare for expected migration flows, including:
Reducing global emissions and making every effort to meet the temperature goals of the Paris Agreement.
Embedding internal climate migration in far-sighted green, resilient, and inclusive development planning.
Preparing for each phase of migration, so that internal climate migration as an adaptation strategy can result in positive development outcomes.
Investing in better understanding of the drivers of internal climate migration to inform well-targeted policies.